(You can check out my January vlog update here).
Hello, Jamina here! 🙂 As you may know, I'm starting a luxury slow fashion brand, JAMINA JOY, with help from the funded PTY Enterprise Pathway by Student Enterprise. I get to work on my business for a year instead of doing a traditional placement! Each month I'll be posting a vlog or blog to share my updates.
What was I up to in February?
This month I was finally able to see the first set of samples for my collection. These samples are one-off products that the manufacturer makes to assess the size, fit, style and quality of the garments. They are not made using the final fabric, but are instead made using close resembles of the fabric you want them in. It's important that the samples are finalised before going on the manufacture the collection. When viewing the samples, I requested changes regarding the fit and details of the garments. The manufacturer will then revise these and make a second set of amendments to the samples for me to review. I will be viewing the second set of samples in March! If I am happy with them, the next stage will be to start manufacturing the collection!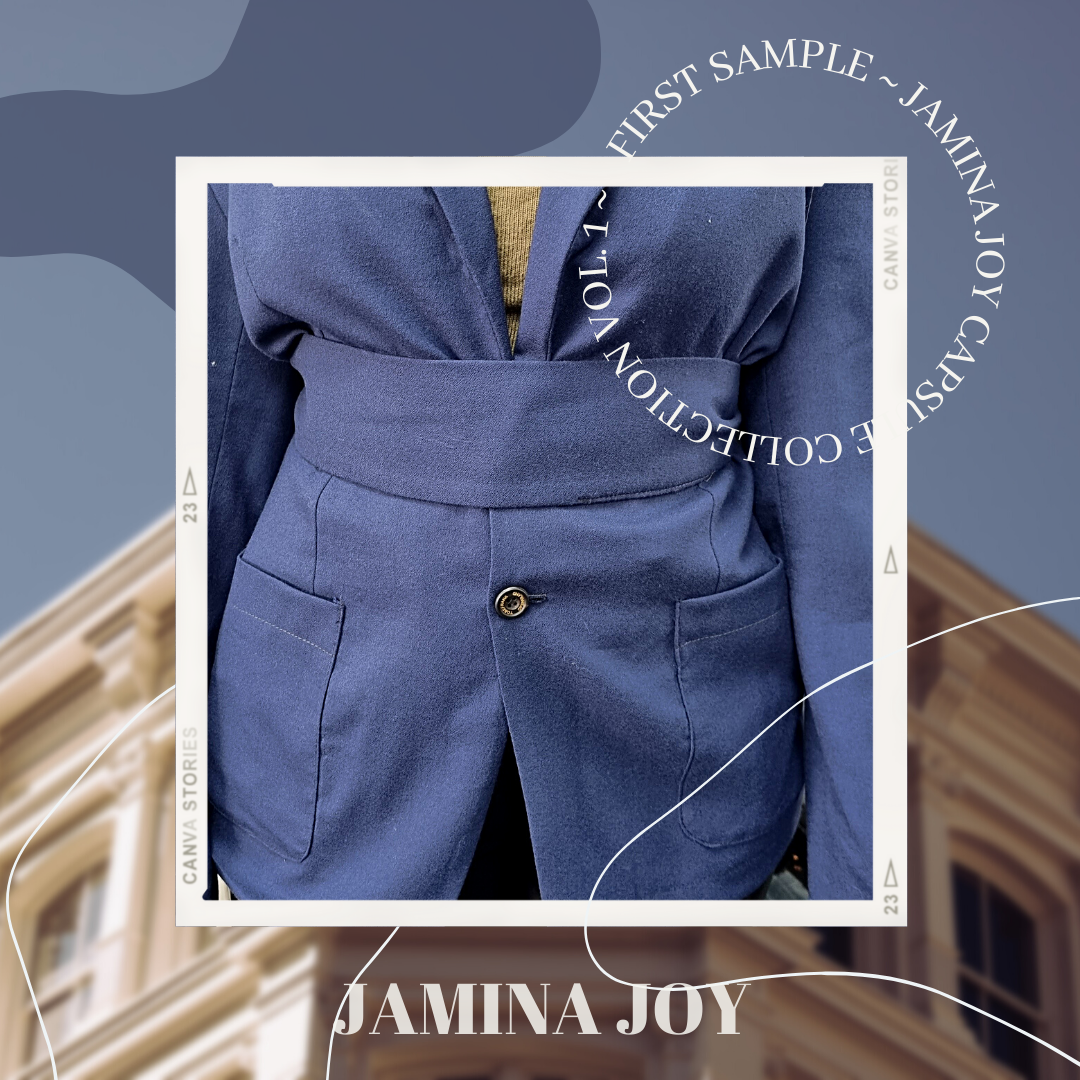 When looking at the timeline for my launch, I sometimes feel disappointed that previous challenges and obstacles that I faced earlier in this journey has led me to push back my launch date and extend my timeline. I do, however, feel that when I see the final product, my confidence in this process will be restored.
This month, I also updated my logo to something simpler and more eye-catching. I applied to trademark the name and logo and would receive news on the status of my application later in March (fingers crossed). Additionally, I have been researching website design and the best platforms for e-commerce websites. This has given me time to estimate the cost of running an online website.
My next steps:
To review the second set of samples for the collection.
Thanks for reading!
Thanks so much for reading. Check out the socials: linktr.ee/Jaminajoy