Hello everyone! Welcome back to my blog, today I would like to show you what Manor Park and it's surroundings have to offer. The University of Surrey offers accommodation on Stag Hill Campus, Hazel Farm and Manor Park. Manor Park has more than 1,500 en-suite rooms a restaurant/cafe, multiple laundry rooms and local Gym- Surrey Sports Park.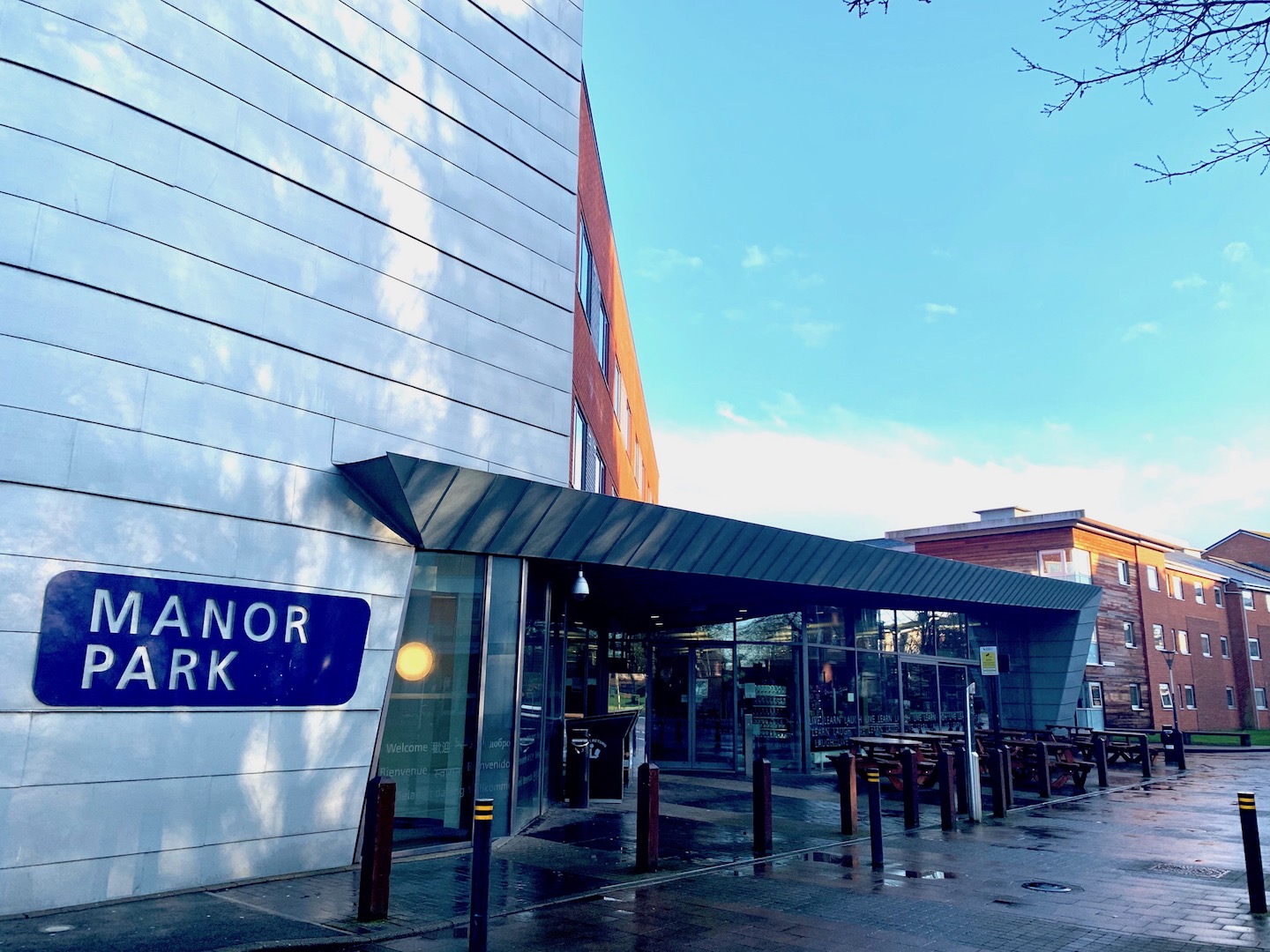 Accommodation Band D, E, F.
Manor Park is the biggest accommodation campus at the University of Surrey, it offers a variety of Bands that will suit your budget. The location is perfect! Manor Park is only 25 minutes away by walk and 10 minutes by bus which runs every 15 minutes from the Stag Hill Campus, Tesco- the local supermarket is just minutes away. Now let's talk about different bands: I'm staying at Band D– a single bed with ensuite bathroom, lots of storage and a communal kitchen. I share my kitchen with 5 other students, we have a very international flat; two of my flatmates are British, one Chinese, one from Thailand, one from South Africa and me (Russian). Moving on to the Band E – a double bed with ensuite bathroom, more storage and a minifridge. Both Band D and E share a communal kitchen with 6 students, I personally enjoy sharing a kitchen because I see my flatmates, we cook together, share our family recipes, support each other, no one steals your food and we keep our kitchen clean! However, if you like to have your own kitchen and a room to yourself we have an option for you its Band F – it is a bit more expensive then the other bands but it's your own studio flat! Studio flats are self-contained flats with kitchenette, living space/ study space, shower a double bed all in one room. We have different room types that will suit your taste, more information can be found below.
https://www.surrey.ac.uk/accommodation/our-accommodation
Surrey Sport's Park
Living at Manor Park you have a benefit of going to a gym with world-class facilities that is just minutes away from your accommodation. Surrey Sport's Park provides a student discounted membership which gives you access to a range of classes and facilities. The facilities include:
50 metre, Olympic- standard swimming pool
climbing centre
indoor cycling studio
newly refurbished gym
squash courts
large dance studios
If you are unsure whether how you want to work out or you need special assistance, the gym has personal trainers that are always happy to help you and will make sure you achieve your goals! There are also treatment rooms provided by the in-house clinic.
https://www.surreysportspark.co.uk/
School of Veterinary Medicine
Manor Park is home to our school of Veterinary Medicine, the school features modern purpose-built facilities, silent and group study rooms, research and diagnostic laboratories, lecture theatres and a huge computer lab.
Reception & Heart+Soul
Manor Park's reception is located at the Alexander Fleming Road, this is where you get your keys once you move. At the reception, you are welcomed by very friendly staff who are happy to answer all of your questions about accommodation and wellbeing. There is also a parcel and post collection point, just remember to show your students id and a delivery email.
We have an on-campus restaurant/ bar Heart+Soul. The name speaks for itself, it is indeed a heart and soul of campus, this is a perfect spot for enjoying a quick snack or delicious meal ( we have pancakes every Saturday!). You can also catch up with your friends and play some board games after a busy day at uni.
https://www.surrey.ac.uk/catering-services/heart-soul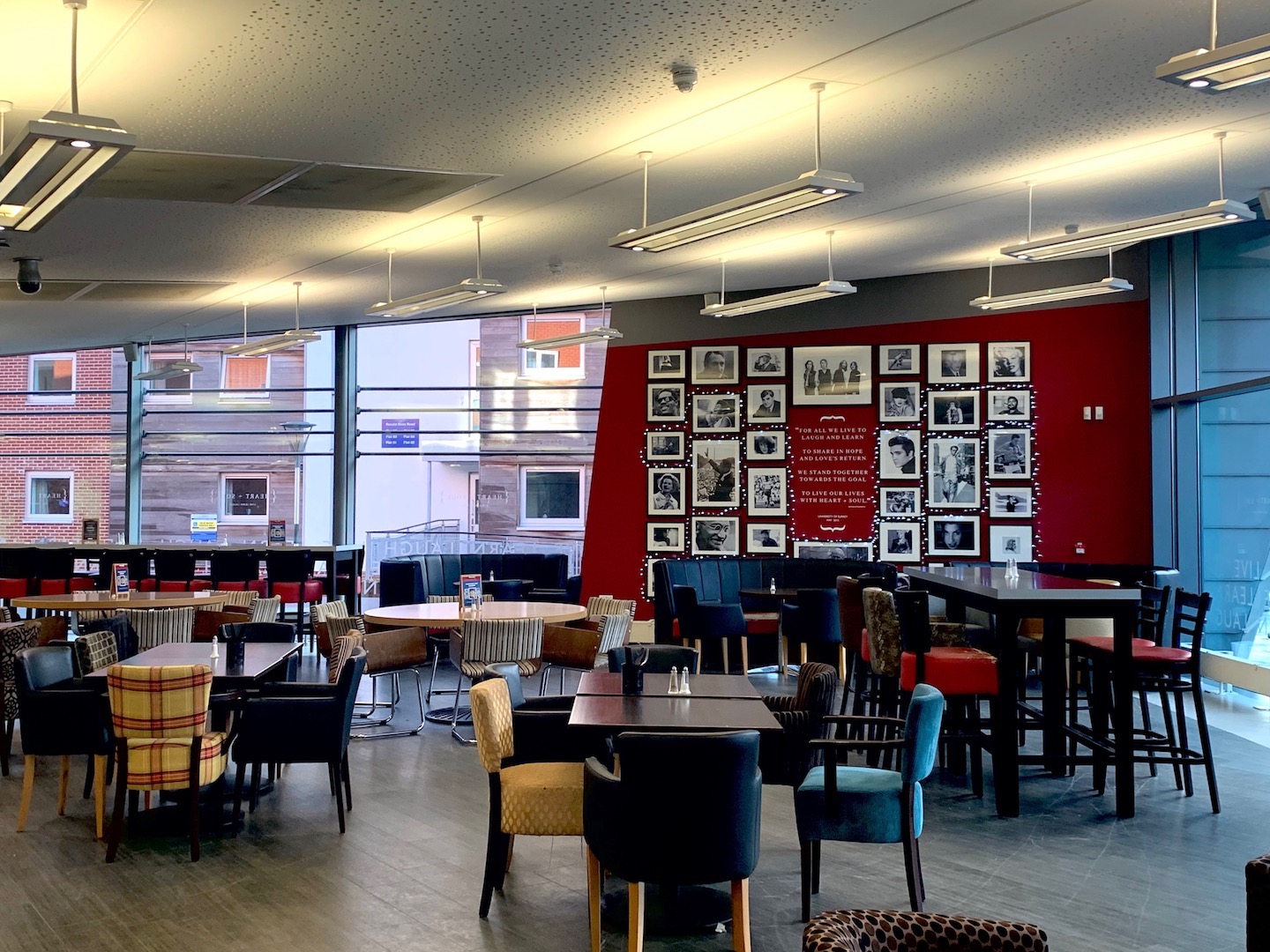 Laundry Room & Common Room
Well, we all need to do our laundry! There are multiple laundry rooms across the campus, so you will always find a free machine to do your washing. A quick tip: don't do your laundry on Sunday, because all the laundry rooms are overcrowded. Our washing machines are operated by Circuit Launderette Services. https://accommodation.surrey.ac.uk/living-halls-residence/laundry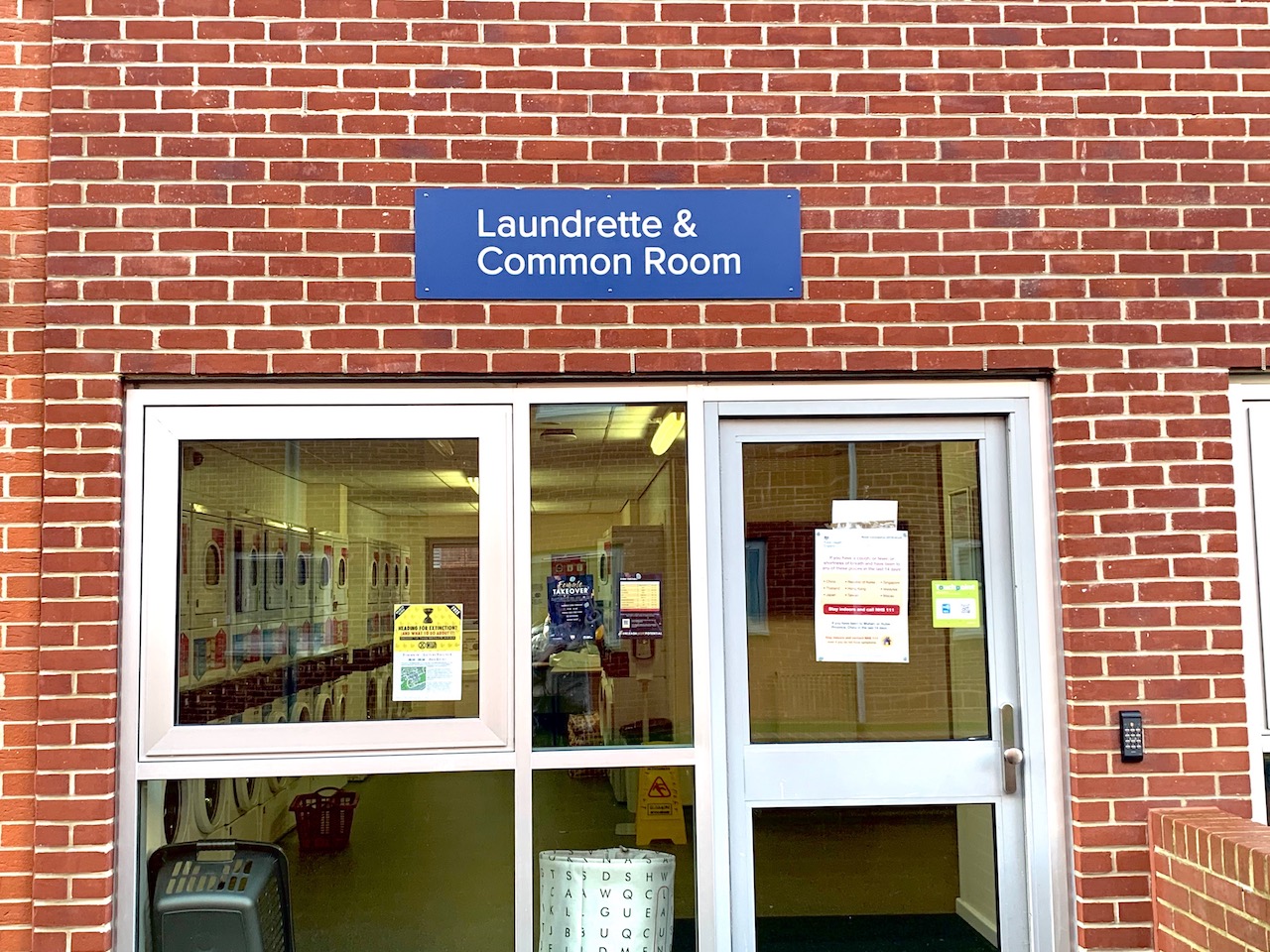 That's it from me! I hope you've enjoyed my little tour across Manor Park, good luck with the accommodation application. Enjoy the rest of your Friday!
Дорогие друзья! Студенческий городок (Manor Park) находится всего в 25 минутах ходьбы и в 10 минутах езды на автобусе, который ходит каждые 15 минут от кампуса Stag Hill. До местного супермаркета Tesco всего несколько минут. Живя в Manor Park, у вас есть уникальная возможность посетить тренажерный зал с удобствами мирового класса, который находится всего в нескольких минутах от вашего жилья. Surrey Sport's Park предоставляет студентам льготное членство, что дает вам доступ к целому ряду классов и удобств. Так же, на кампусе есть ресепшен где вам вручат ключи от комнаты На ресепшене вас встретит очень дружелюбный персонал, который с радостью ответит на все ваши вопросы о проживании Надеюсь, вам понравился мой небольшой тур по Manor Park. Всем пока и до скорых встреч!
-Margarita.