Hello everyone! Welcome back to my blog, today I would like to share the latest news about hybrid teaching for the next academic year and congratulate everyone on finishing this academic year. Exams are finally over, this was a challenging year for all us, unpredicted events may disrupt our daily routines but we remain strong. Undoubtedly, this semester was the most challenging one, we had to adapt to the new way of teaching and assessment. In my opinion, the University of Surrey has done a brilliant job with adapting to online teaching and supporting their students remotely. As this academic year comes to an end, I would like to share my academic journey and my special places in Guildford.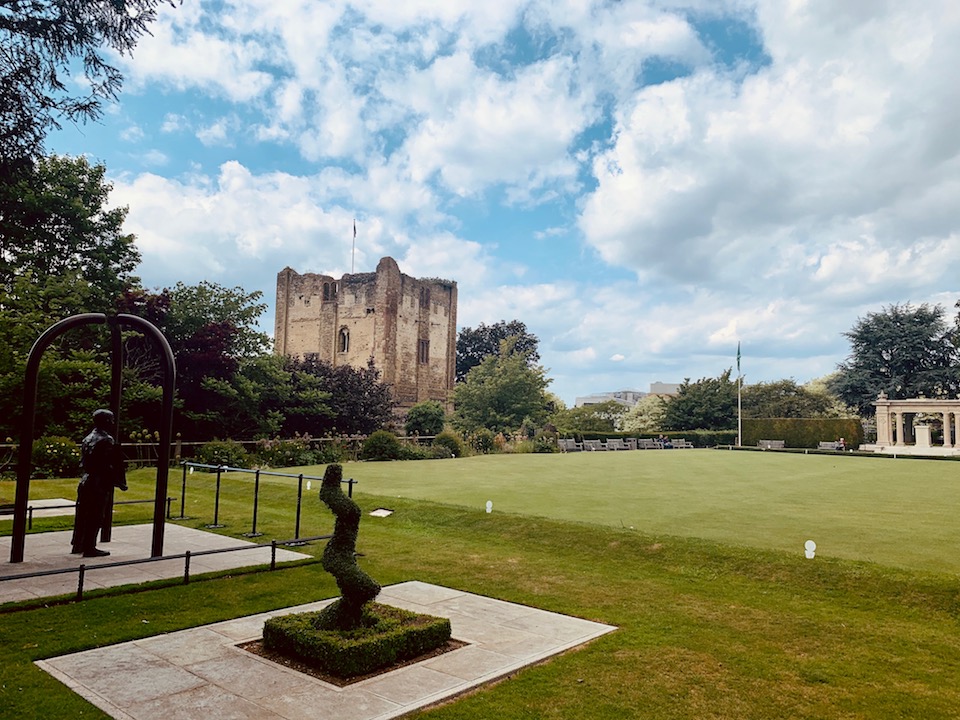 Guildford became my new home, this town may seem small, but it is dynamic, vibrand, filled with amazing coffe shops, picture perfect places and people that are so dear to me.
Academic Journey
I've just completed my first year studying Business Management (BSc). Here are some of my tips and insights on how to succeed in the university.
The university's way of delivering information and teaching style is different from the highschool's teaching methods, so adapting and getting used to this new way of teaching is crucial.
Getting used to your timetable, meaning that sometimes you may have lectures between 9am to 11pm and then several seminars after 3 pm. Sometimes if not always you have to be at the university from 9am to 6pm, so what do you do in your spare time?
Find your favourite study space, university's workload is huge, you have a lot of self-study material, your lectures and seminars will not cover all of the material, so get used to study by yourself.
Get good use of office hours, if you have a specific question or you are struggling with some material, email your lecturer or seminar tutor, this really helps!
Some days you will work harder than others, all-nighters are normal for the university student.
Personal Journey
Here I would like to share the social side of being a university student, remember that it is not always about studying, you need to socialise and find like-minded people.
During the freshers week ( your first week in uni) join as many societies as you can, here you will find people who share the same interests as you. We have over 150 clubs and societies, surely you will find the one that fits for you. If you miss your home, want to connect with people from similar backgrounds join the Russian Speakers Society.
At Russian Speakers Society, we meet every Wednesday share news, play games, socialise. When you are far away from home, it is normal to miss speaking your native language or talk to people who have a similar culture. At our society, we celebrate events such as New Year's Eve, International Women's Day and many others, we also organise a barbecue, game nights and movie nights.
Latest news about a new academic year – hybrid teaching.
On 21st of May, it was announced that the university is planning to come back to campus and all teaching will be delivered via a hybrid model where lectures will be either recorded or accessed via zoom and seminars will be delivered face-to-face.