For you Car enthusiasts out there, this post is definitely going to thrill you about my latest trip to the Goodwill Festival of Speed 2016 in West Sussex, which is just south from where we are at the University of Surrey.
I had never heard of this before but my friend is a huge nerd about cars and I was so honoured that he asked me to be his +1 to this event! I'm so clueless when it comes to cars so I was not exactly jumping with enthusiasm but I was excited to see all the new models of the latest cars and more!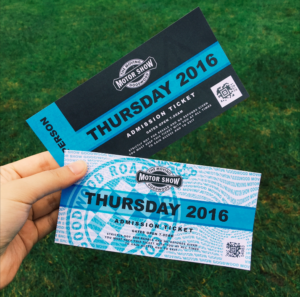 How cute are the tickets though! Love how sporty they look!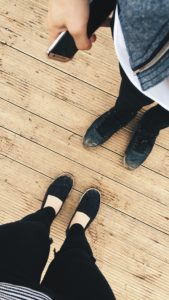 Right… so England ALWAYS rains. let's just all remember and accept that. Except, he did not tell me that this was an outdoor event and our shoes got all muddy and ew because the event was held in a huge area of land big enough for all the cars to be transported there… so future advice for anyone planning to go, bring your rainboots! leave you cute shoes at home and avoid our mistake!
Aside from that, We got to sit in all the models of cars of different makes and it was so so cool.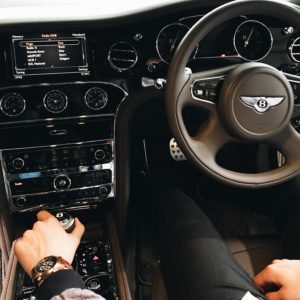 Yup… so that's just him casually sitting in a Bentley Bentayga… costing about £160,200…. which is pretty insane but at least we can say we've sat in it right. hahaha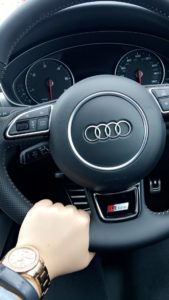 I was pretty excited about the Mercedes CLA Series…. my days it was so beautiful. I think I actually stayed in the car for about 15 minutes hahah just inhaling the new car smell and perfecting that picture above haha #dontjudge
I'm more of a bike girl than anything so I was so suprised to see the huge range of bikes from vintage Vespas to monster Ducatis and BMWs
I think our most memorable moment was when we both got to sit in James Bond's Car! (Well, a newer version of it, ofc!) It was the Aston Martin Car and it was such a breathtaking beauty.
One thing I thought that made this festival so special and famous was how it did not just showcased the newest and latest makes and models of cars but also had a section showcasing the vintage cars which really showed the evolution of cars and how much has changed from the past!
I seem to have understood why car lovers have such a passion for the cars… even those they can't afford! The quality and make definitely does equate to the price. Maybe I'll reconsider that Bentley. hahahah
Maybe for now, I'll realistically stick to my dream car – the FIAT 500.
haha! I hope this was entertaining!
Love,
Ecclesia