Hey Guys,
So it's been a few days since I've been back in Geneva and by the time this post is up, I'm probably in Singapore already! So… my dad surprised us the weekend before flying 3/4 members of our family flew back to Singapore by taking us on a holiday to a secret location! But knowing him, my sister and I managed to squeeze this secret location out of him which was to take us to south-ish of france to look at the lavender fields near a close town, Provence!
It was just a short three hour drive away and as we were nearing the town we were heading to, we started seeing fields and patches of purple beauty that was the lavenders!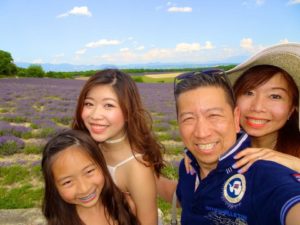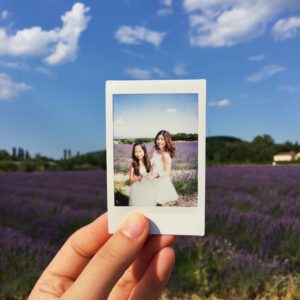 Here's some pics of us there! It was so amazing to just even have the chance to be here at the right timing to catch these lavenders in full bloom! It went on fields and fields of lavenders! We drove up to this place called "Essential Lavande" which sold lavender infused products, using lavender harvested from the fields right outside the store which was a huge selling factor !! We bought some lavender essential oils for our car and it smelt like the whole field was in our car! hahaha it was so amazing and calming!
On the way back, we also stopped by at another field, this was a sunflower field!! It was so beautiful and of course, we had to take 10 billion more pictures there!
If you're on your way to Europe at this time of the year, this is definitely something to look forward to ! 🙂
Here's just a few more ! 😉
Till next time from Singapore,
Love,
Ecclesia !