Hello Everyone! There's been a bit of silence on the blog here as November is typically when the midterm tests and assignments come in and everyone's working on clearing them. Plus, there's been some stuff to sort out before I could get started on the blog. But with all that out of the way, I can finally start blogging!
Just like a report, you always have to start with an introduction, so here goes!
I'm Benjamin, your other Singapore Ambassador. The International Student Recruitment team is really happy that Ecclesia is staying on too, so I guess I'm supposed to provide some additional support now.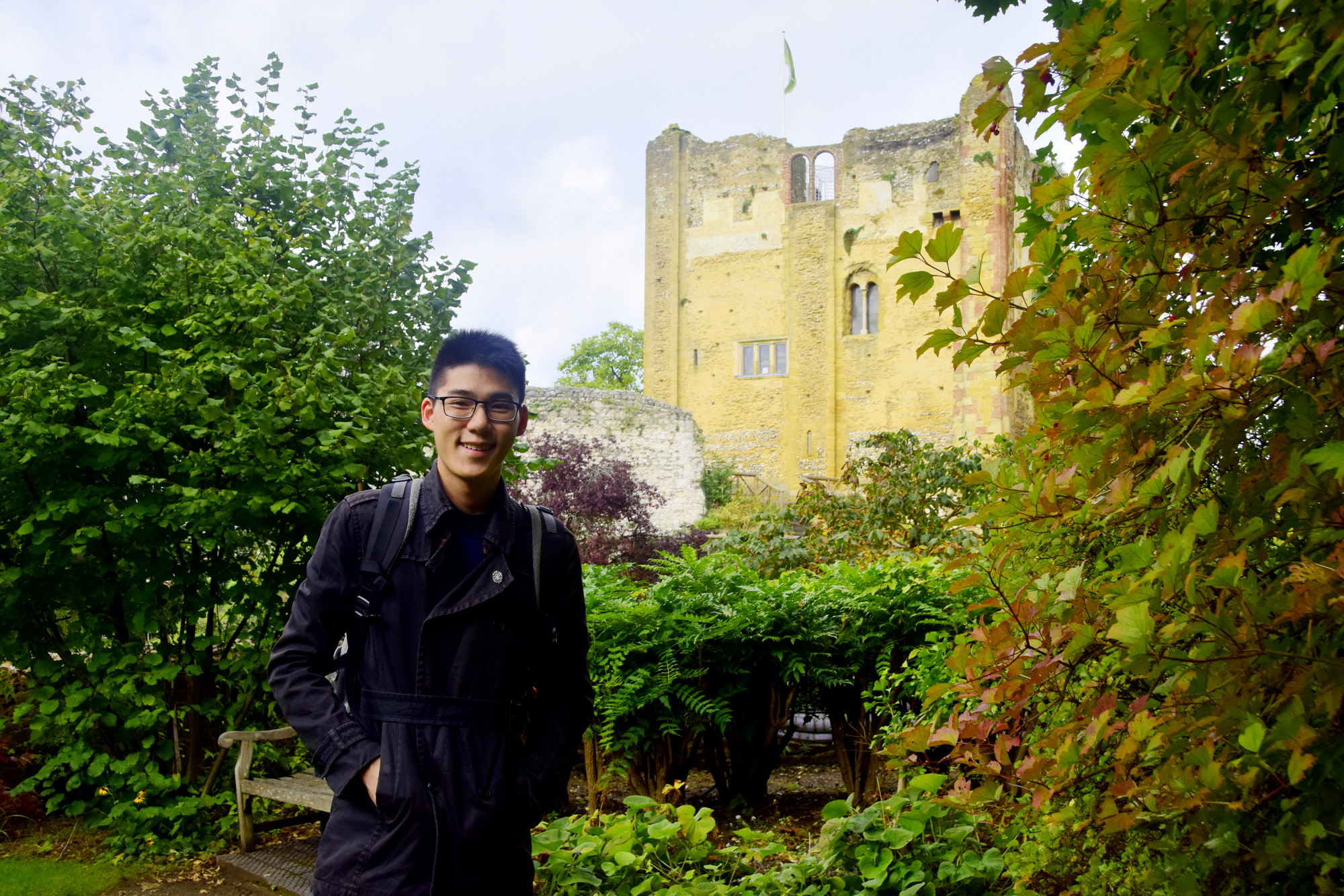 Well, I'm not like the majority of the students here because I'm a Postgraduate student, so as you might guess, I'm a little bit older but still from the 90s. I'm not going to tell you my age though, just so I can keep you guessing 😉
I'm doing a 1-Year Masters of Science (MSc) in Business Analytics having previously graduated with a Bachelor of Accountancy and Business Management (Finance) from Singapore Management University (SMU) back home. Incidentally, the University of Surrey and SMU are global partners so Business students who are thinking of going to Singapore on exchange should highly consider SMU as the ideal one to go to. I'm not as NTUsiastic about the other Singapore option though #SMUpride! (It's just friendly rivalry though)
Before I got here, I was with the Ministry of Education teaching Mathematics at Maris Stella High School. My 1st batch of students are into their 2nd year of National Service, so if you do some calculations, that makes them 1996 babies. Had to leave behind my most recent bunch of students (Sec 1s, 2s and 4s) on Teachers' Day before coming here so it was a tad sad. But I loved every bit of teaching all those batches of students and of course, the stuff I teach too. So if you'd like to consider Teaching as a career, I'd love to tell you more about it!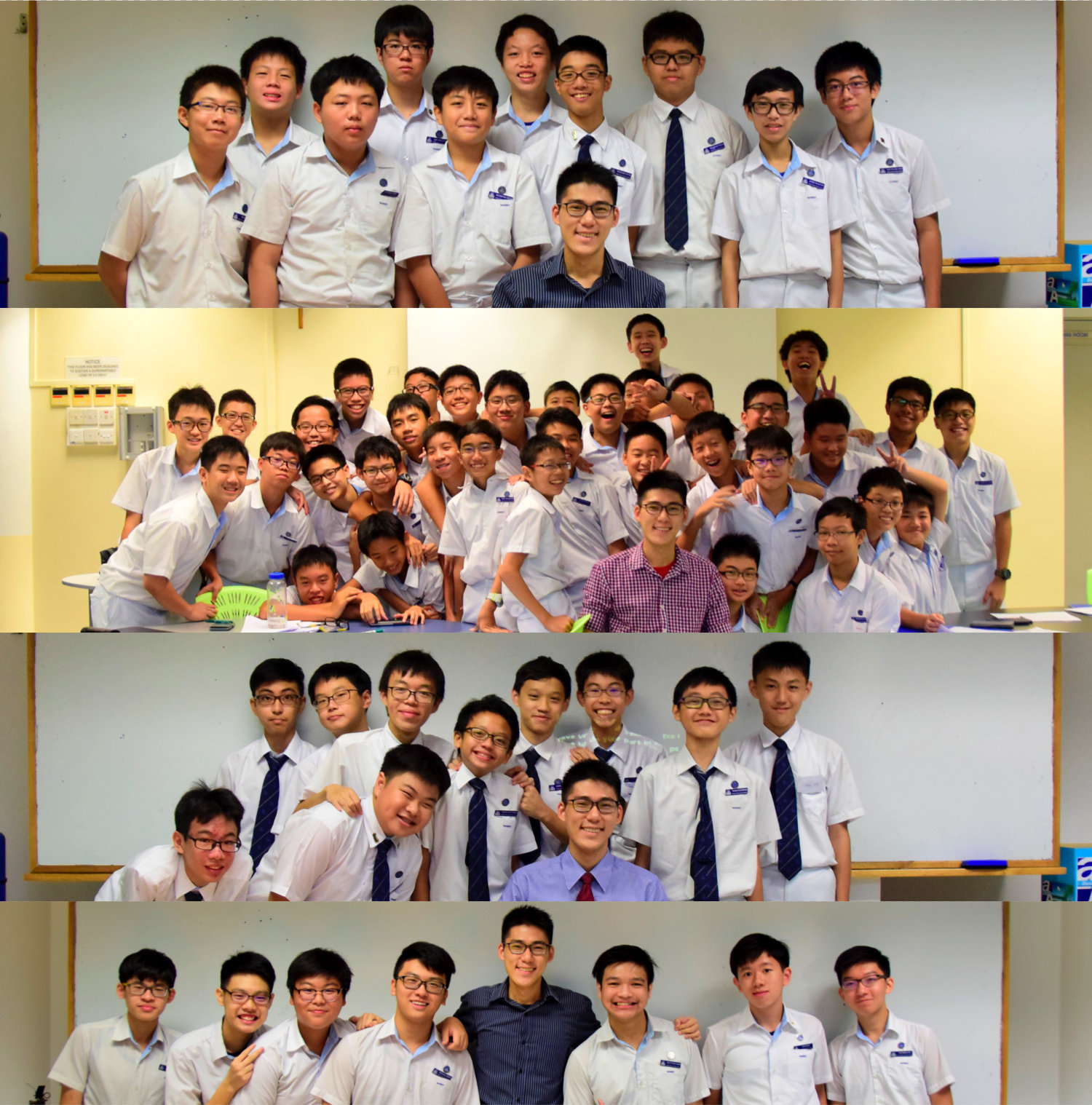 Speaking of Mathematics, I actually have an Econometrics (Economics combined with Mathematics, which might have given some of you nightmares) exam this Friday. My guess is that Masters students have quite a different academic schedule because of the different level of study we have. But don't worry, the Singapore education system has equipped us with the required skill-set to endure the worst of assessments and exams!
Phew… that was one long introduction! I'm not too good when it comes to telling short stories as it seems. Regardless, there's more in store, so let's carry on.
November is often filled with anticipation for December and Guildford loves to build that up with some good fireworks! There were some pretty fireworks at the Surrey50 celebration but when it's Bonfire Night (a.k.a. Guy Fawkes Night) you know it's going to be big! Anyone knows V from Vendetta and how his famous "Remember, Remember the 5th of November" line? No…? Maybe it's a generation gap.
The Christmas Light-Up along High Street to kick off the Christmas season also had beautiful colours lighting up the skies. Good thing I packed my camera and tripod along to both nights!
I'm always excited for Christmas because it's the time of the year we celebrate the arrival of a special baby who would be the biggest present for us all. That's also why I started decorating my room as early as 1st November despite being ridiculed by most people around me. Here's how my room window looks like: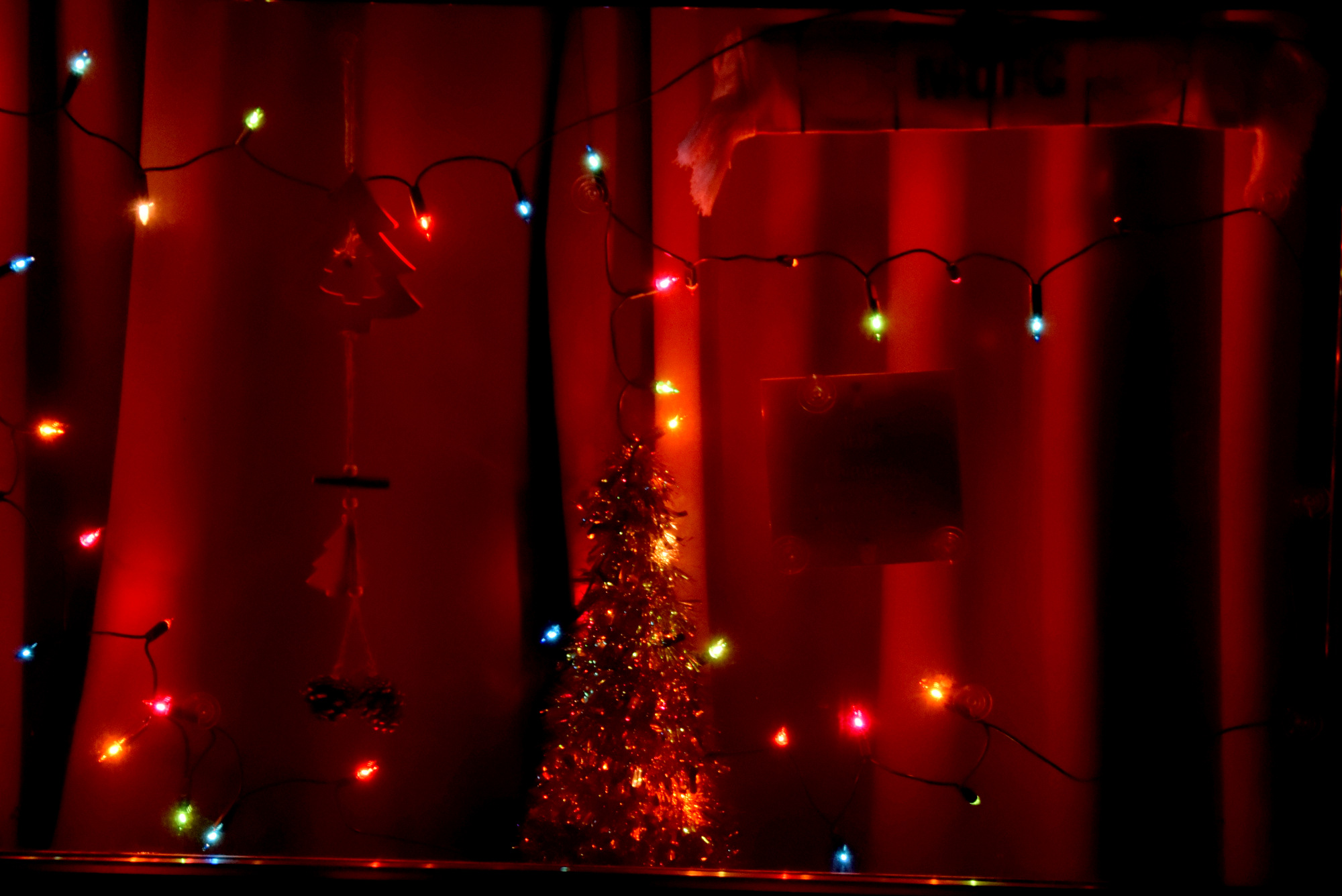 It's easy to spot along the near-pitch black Guildford Court area but I'm happy it shines a bit of light into the dark corner of my home. Maybe it gives the people working at BBC Surrey to joke about from across their office too.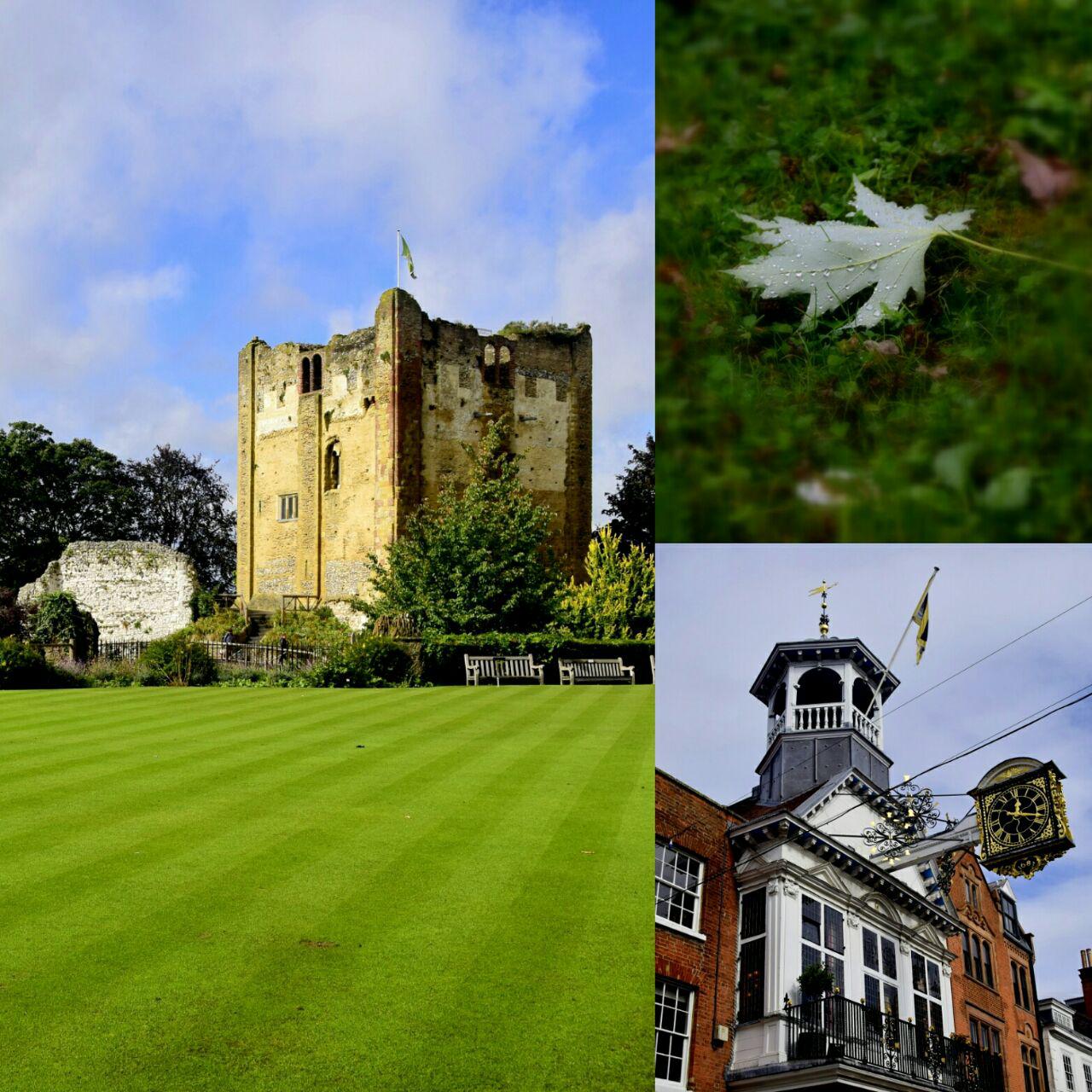 Before I get carried away, I must not forget my "Why Surrey?" pitch. It might be a little different from me, as a Postgrad student but I'm sure most of it will apply to you if you're considering to study at Surrey.
Surrey are among the pioneers of the MSc Business Analytics course and are constantly working to develop this field. Most of the Professors leading the course love their work. Learning and interacting with them has given me so much insight into this field of work despite being only 9 weeks in.
Guildford's a nice and quiet town which is perfect for a Masters student who needs to be mugging most of the time! Naaaaahhhh… I'm kidding. It's nice and quiet but that doesn't mean you have to be studying all the time. There's plenty around the town for you to explore!
Proximity to London. This has got to be London-lovers' favourite. It takes about 45 minutes to get to London from Guildford which means you can easily head there for a day trip. Also means that that's a good place to meet your friends who may be paying you a visit.
I say community because it may mean a different thing for you. But for me, it's my church community at Family Church and Hillsong. We've got a wonderfully supportive group here to help you settle in nicely.
Surrey Sports Park. It's not really a winning factor for me but it's a big thing here apparently. I personally like a gym+swim combination with a greater preference for swimming because it's a huge pool that's usually not too crowded. The gym is always crowded because there's a global gym craze. Don't get me wrong though, it's good to go to stay fit but don't get too obsessed with it.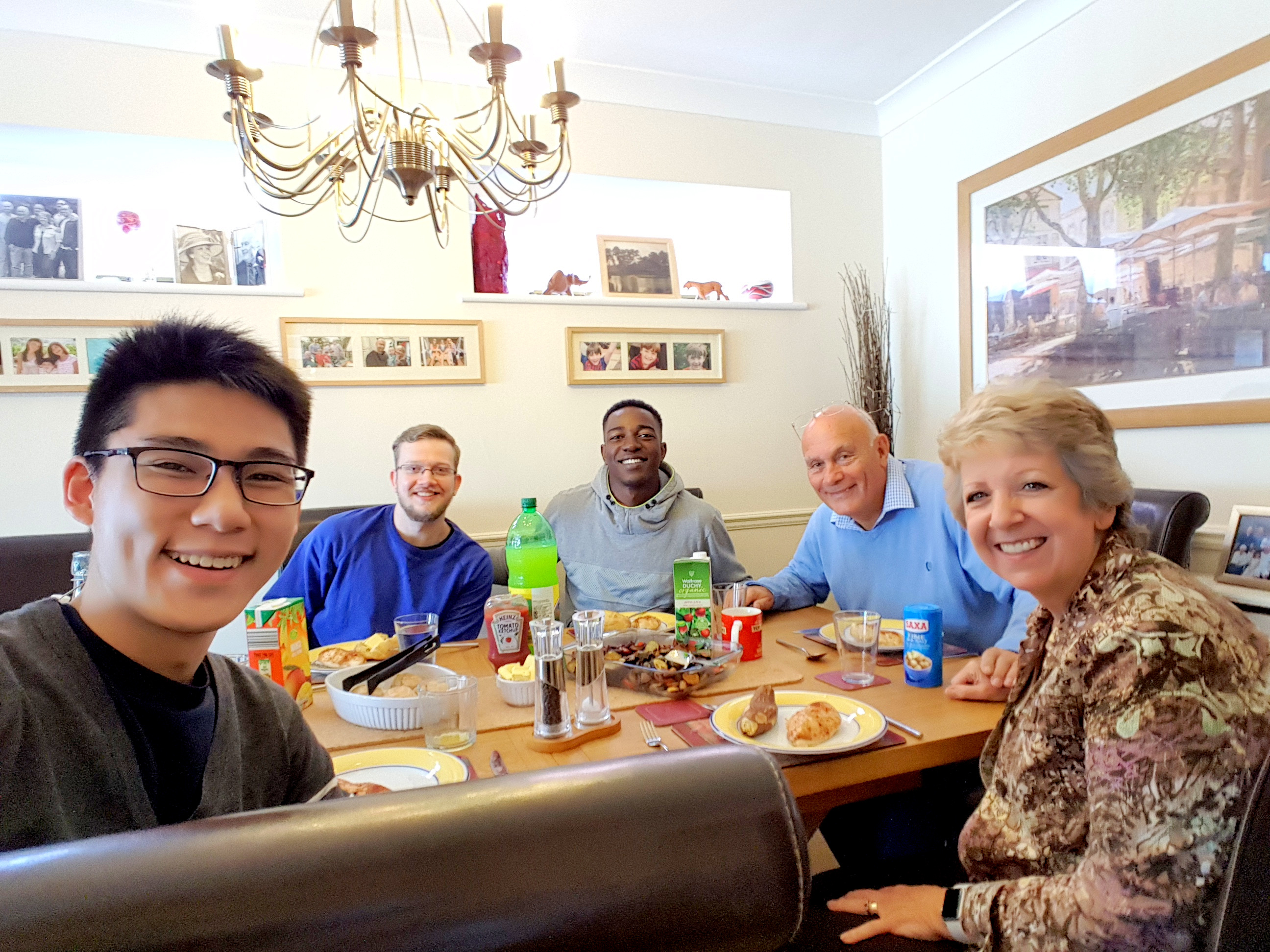 Community helps you settle in to life here quickly! I'm here with my friends from Family Church at Dave and Lynn Brooks who hosted us for a Sunday lunch.
Make new friends from all around the world, you'll be surprised the change in perspectives you can get from them. In Singapore, we're too used to our small little view of the world from beneath the well. With an ever-changing world, we can't be a 井底子蛙 anymore. As you travel around, learn new cultures to fully appreciate every new city you visit. The best cultural exchange comes from food tasting, which was why I invited a couple of church friends over for Thanksgiving, introducing to them the wonders of Laksa (super duper mild/not spicy version).
Talking about London, my colleague, who's also a good friend of mine, is in London for a few days so I'll be heading out on Wednesday 30th November for a day-trip. (Don't I have an exam on Friday? Yeah, I do. But when friends travel so many miles, you do your prep revision early so you can meet them.)
In my most Singlish teacher voice possible: "Please don't "heck care" the exam ah. Your 1st priority as a student is still to study!"
If you've read till this far and not fallen asleep from boredom, then I hope it's the photos that have kept you reading on. I love taking photos with my NIKON D5300 when I'm travelling or just walking around with it so I hope I'll be able to share some interesting shots with you.
Christmas is coming, if you haven't realised! I'm sure you've already heard Michael Bublé playing in stores everywhere. He was on BBC 1 a couple of weeks ago joking that it's the time of the year where he emerges from his cave. But God bless him and his family though, his poor son Noah was recently diagnosed with cancer 🙁
It's a bit of a long-winded start but I hope I'll be a helpful ambassador for you in the year ahead. I'll be here all summer working on my Masters Dissertation so I'll be around.
Just drop an email to either Ecclesia or myself and your Singapore Ambassadors will be happy to help!
Hopefully you'll hear from me again before Christmas! 🎄
God Bless You 🌈
Benjamin