Hi Everyone!
It's now 10 days to Christmas Eve so you can see the lights glittering that bit more and the Christmas spirit is now in full flow!
Today, I'll be sharing my thoughts about the last 11 weeks of school (briefly) and also my weekend trip to Manchester.
It's been a busy 11 weeks for me where there's been things to work on all throughout the weeks, be it research papers, projects or exams. As students, we've been brought up to look forward to the holidays and breaks all the time because they give us a breather where work stops for a while (or at least we think they do). Not trying to burst that bubble but the reality is that work never ends.
The school environment is probably the only place where breaks are legitimate breaks that you can just rest and not do anything. Work is like Pringles, once you start, you can't stop! The fact that work never ends doesn't mean that it's all doom and gloom. You have to make a choice to take a break and recharge yourself every once in a while to keep yourself going. Don't tell yourself that you'll rest when your work is done because you'll burnout very quickly.
So it's important to make time for yourself, whether it's having some "me time", spending time with family or having fun with friends. All of these keep you going and helps you to find greater purpose in the things you do. That goes a long way in keeping you happy with your work in spite of the hardships you will face.
Planning is important too! You've got to plan for your breaks then you'll actually get down to going for one. That's the reason why I decided in early November, after looking at the schedule for the rest of the term, that I would head to Manchester in Week 10 for the weekend!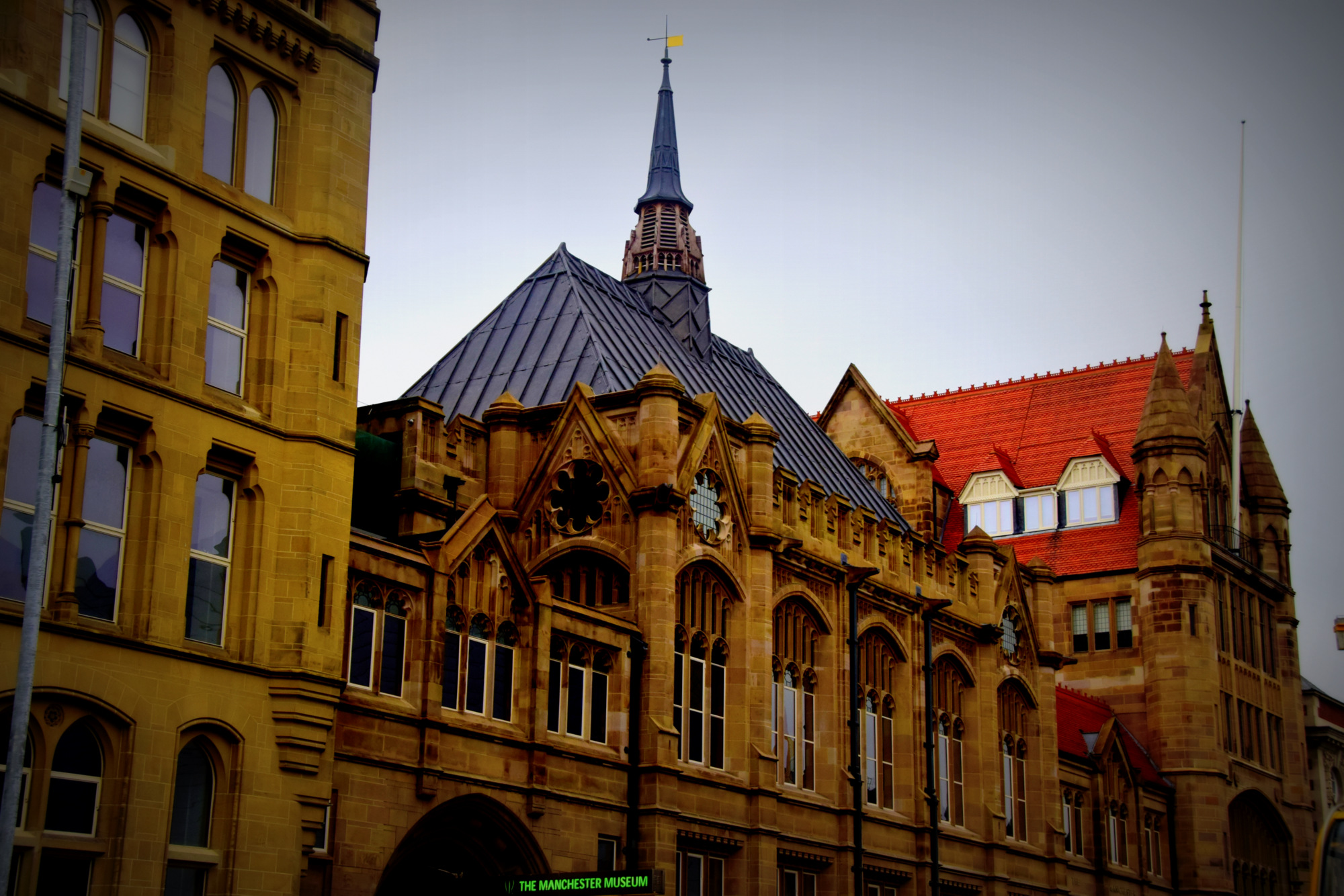 There seems to be a misconception that Manchester is the 2nd largest city in the UK but it's not. It's the 2nd most populous urban area though, so much like London, it's crowded. It doesn't have an Underground network like London but it does have a Metrolink tram service that connects several towns in the Greater Manchester area to Manchester City Centre. Some areas aren't connected via the tram though, like the University of Manchester campus, which only has links to the city centre by buses (with poor frequency). Sounds familiar eh?
Obviously, going by foot seems to be a preferred option when it comes to students. It's a pain for me though as I am so used to accessibility to public transport with good frequency in all the places I've lived or worked in. Singapore, Hong Kong and even Austria's transport network are all well-connected and fast. That said, I've come to appreciate this slower pace of life over the last few months. I really think that back in Singapore, we're a little too obsessed with having things in an instant. We need to chill a little bit more!
It's actually the 3rd time I've been to Manchester in the last 3 years and each time, she's given me something to be joyful about! Manchester is obviously more well-known for being the home to the most successful football club in England but there are other things to look forward to, especially during Christmas! Their award-winning Christmas market is among the biggest in Europe with every cluster having its own specialty.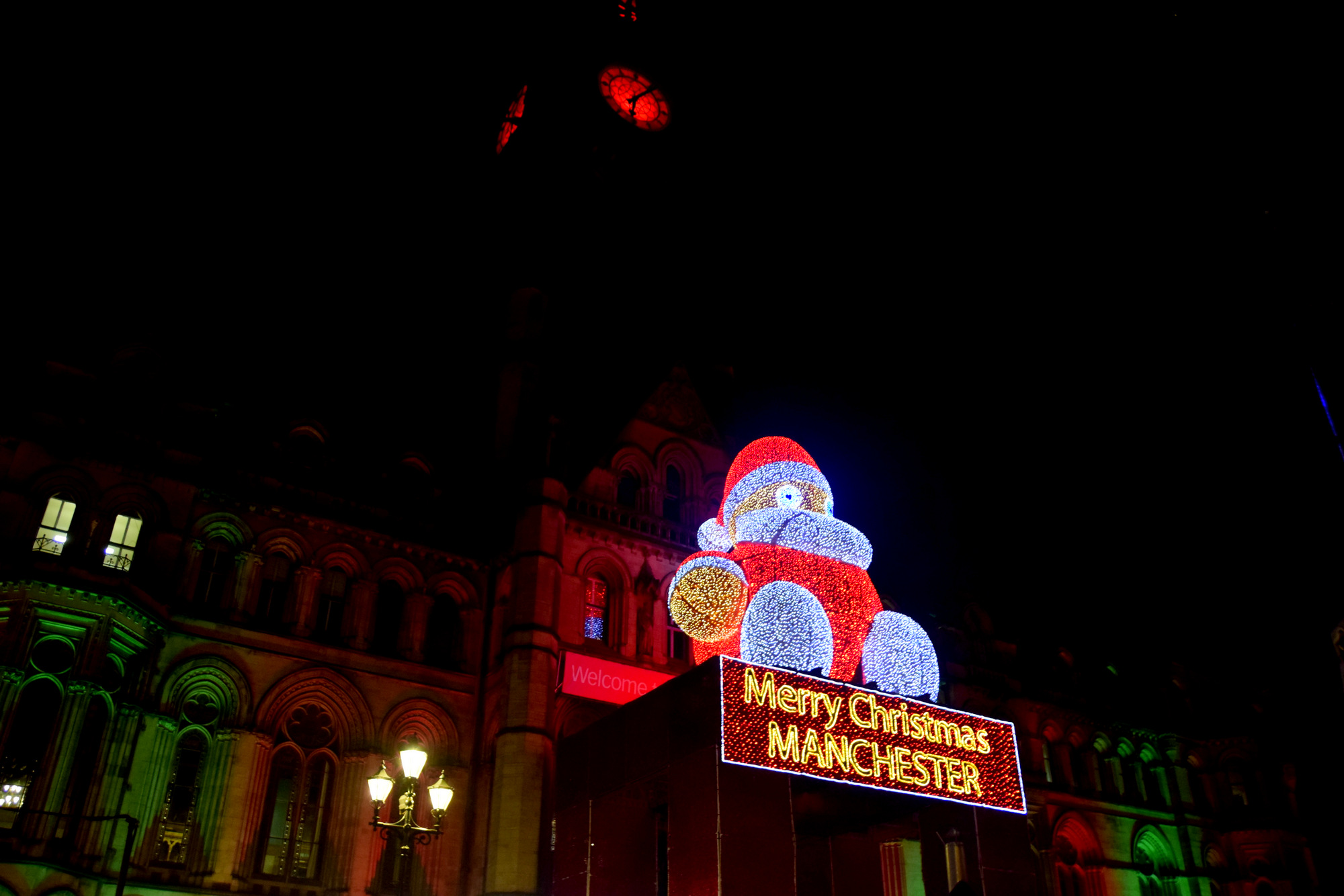 Obviously, there is the unmissable "Bay Max" Santa sitting at the Manchester Town Hall in Albert Square. He's huge!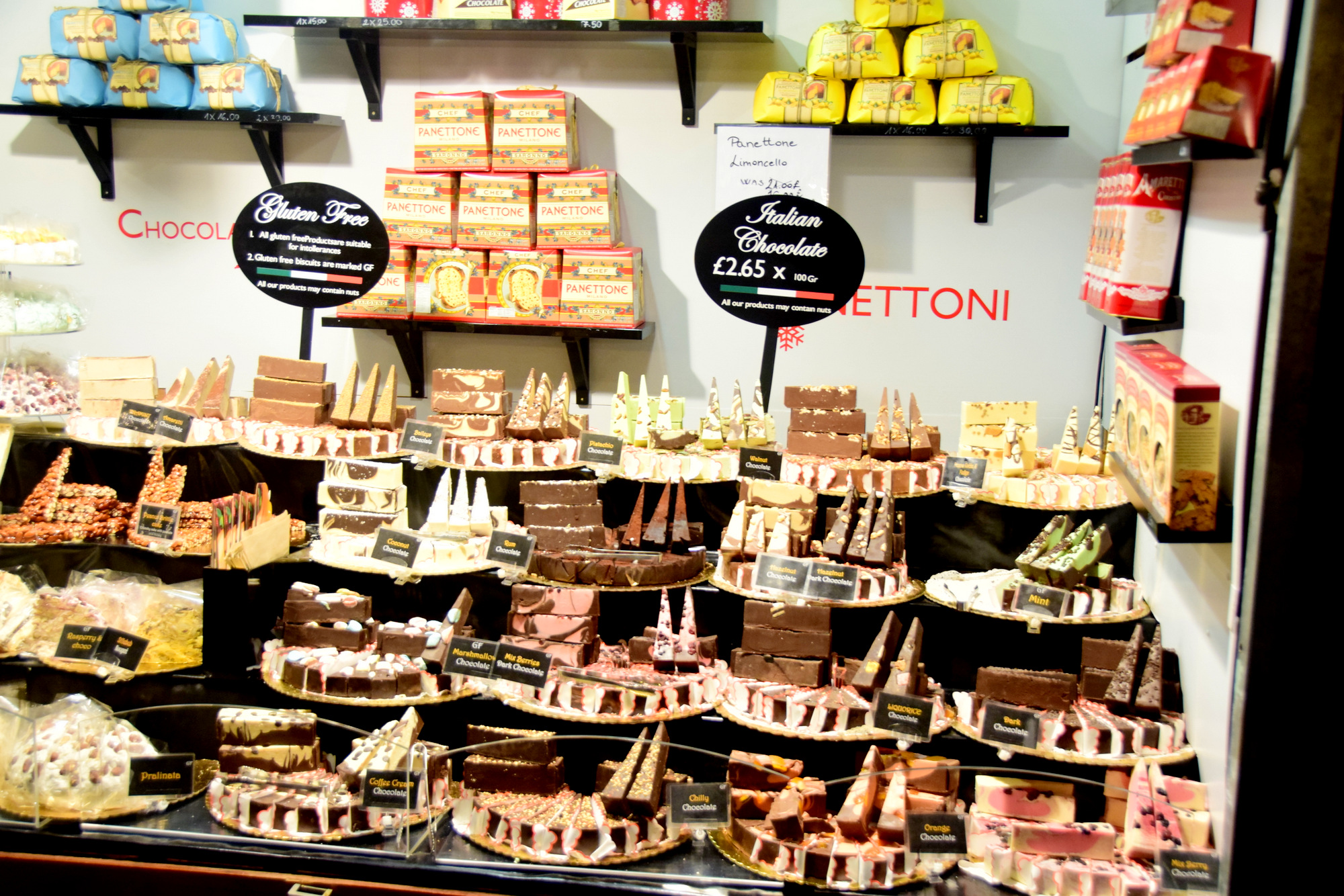 There's plenty on offer at the stalls, from ceramics, glassware, beautiful lights to toys, all of which make wonderful gifts for Christmas. In terms of food, you'll get the Christmas Market staples like Bratwurst, crêpes, macaroons, paella, pies and even Flammkuchen (German for "flame cake"). It originated from the Baden-Württemberg region in Germany which is close to France so the French have their own variation called Tarte Flambée.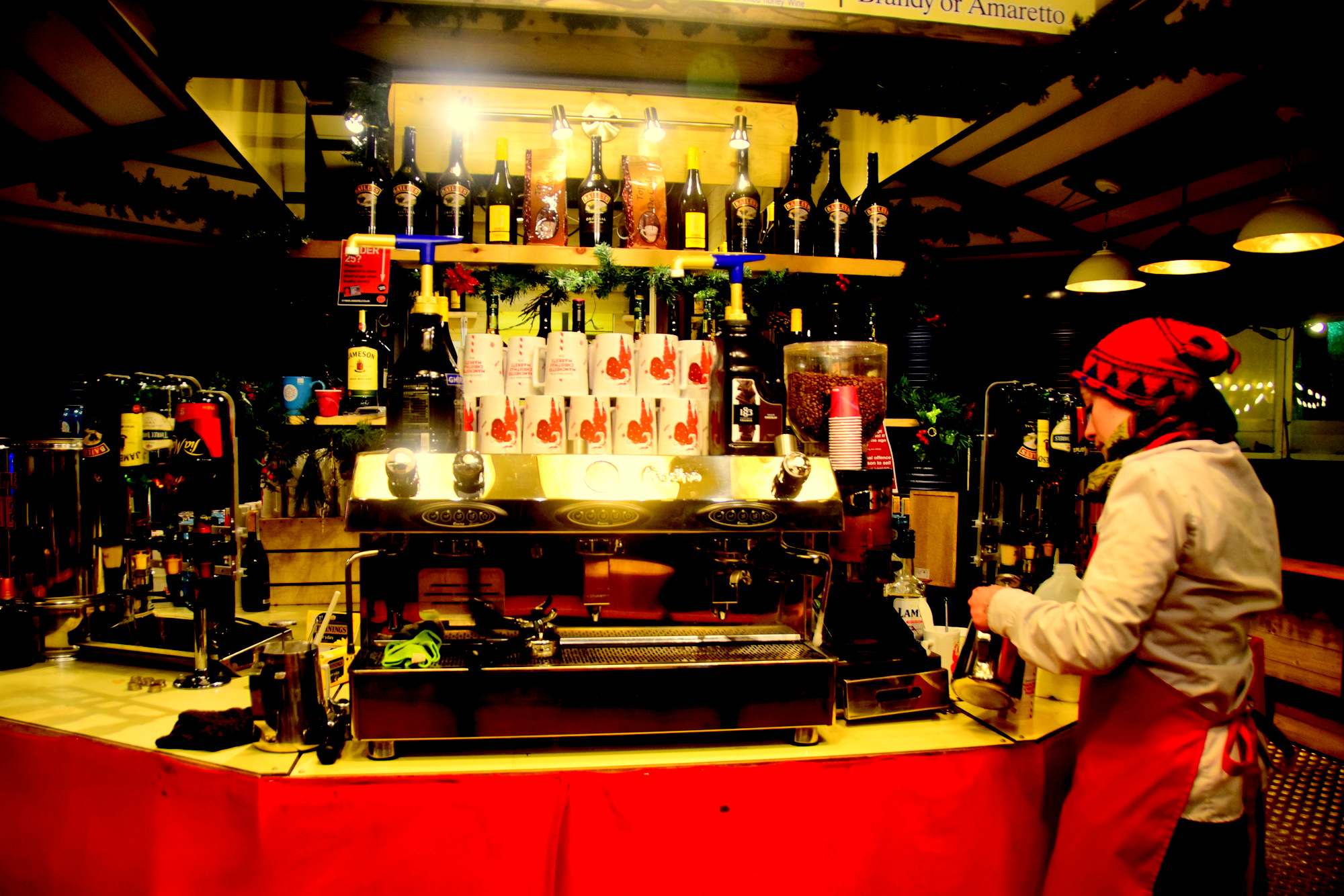 One thing you can't leave a Manchester Christmas Market without is the limited edition Gluhwein (mulled wine) mug. They were so in demand this year that they actually ran out for a short period. Good thing I came at the right time when they were back in stock! The mug's design changes every year and this year's is a little more cartoonish. You can keep them after you've finished your Gluhwein/Hot Chocolate. You can always ask for a clean mug if you don't want to carry around a sticky mug.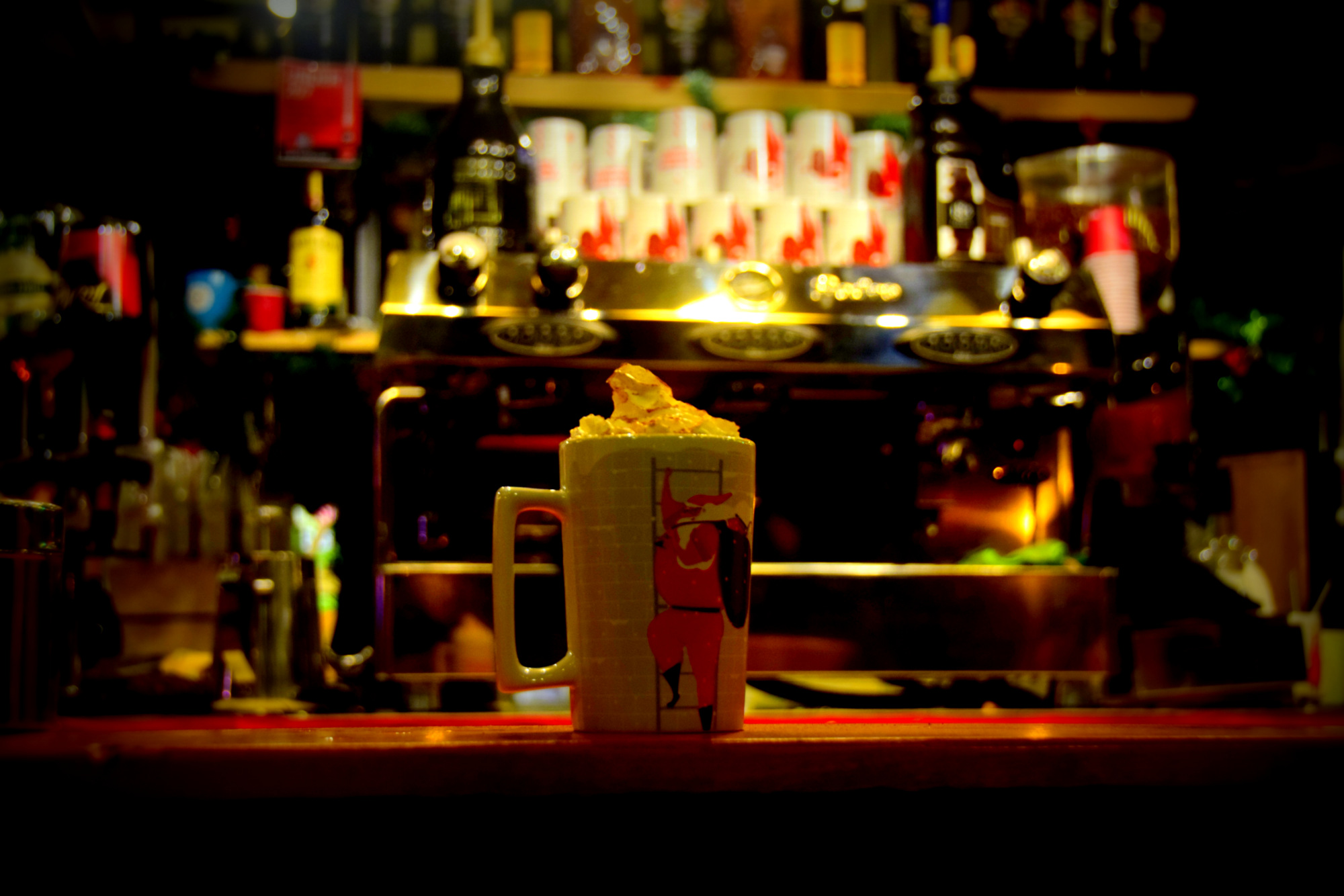 I also had the pleasure of finally exploring the neo-Gothic John Rylands Library, which I missed the last 2 times. They have an extensive collection of manuscripts that will keep you wondering how much information is actually out there!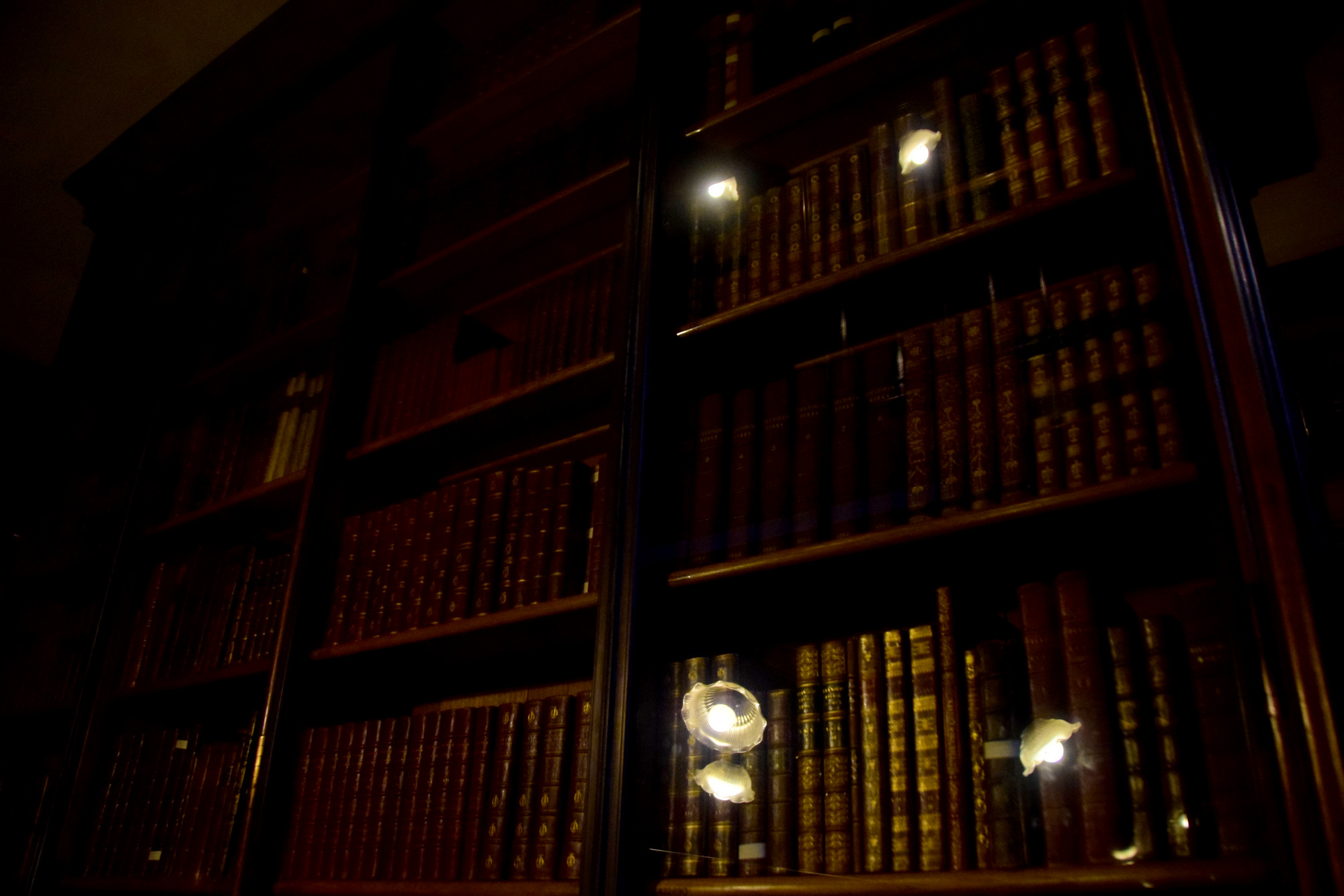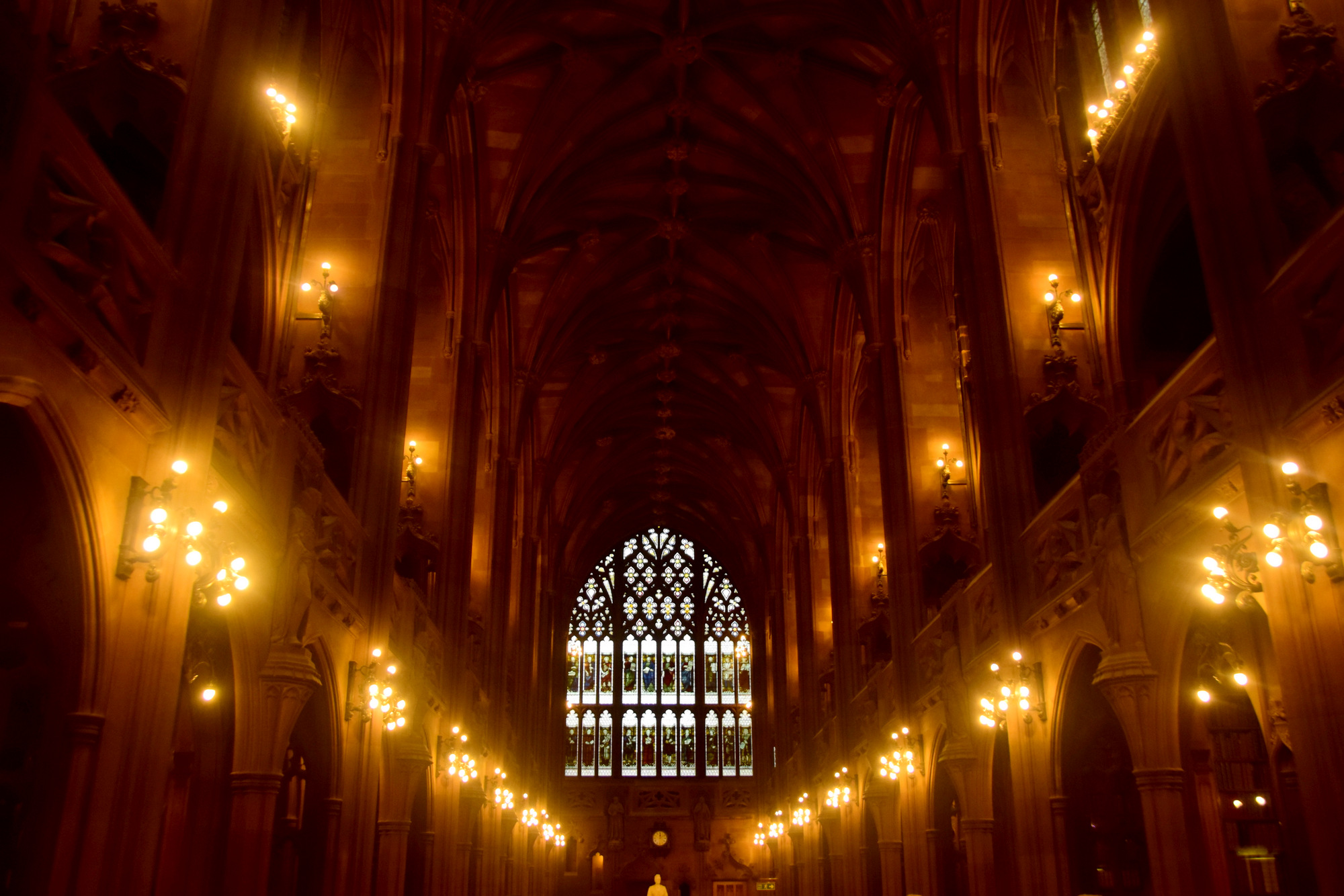 The next stop was obviously Old Trafford. Nobody cares about the Eithad Campus…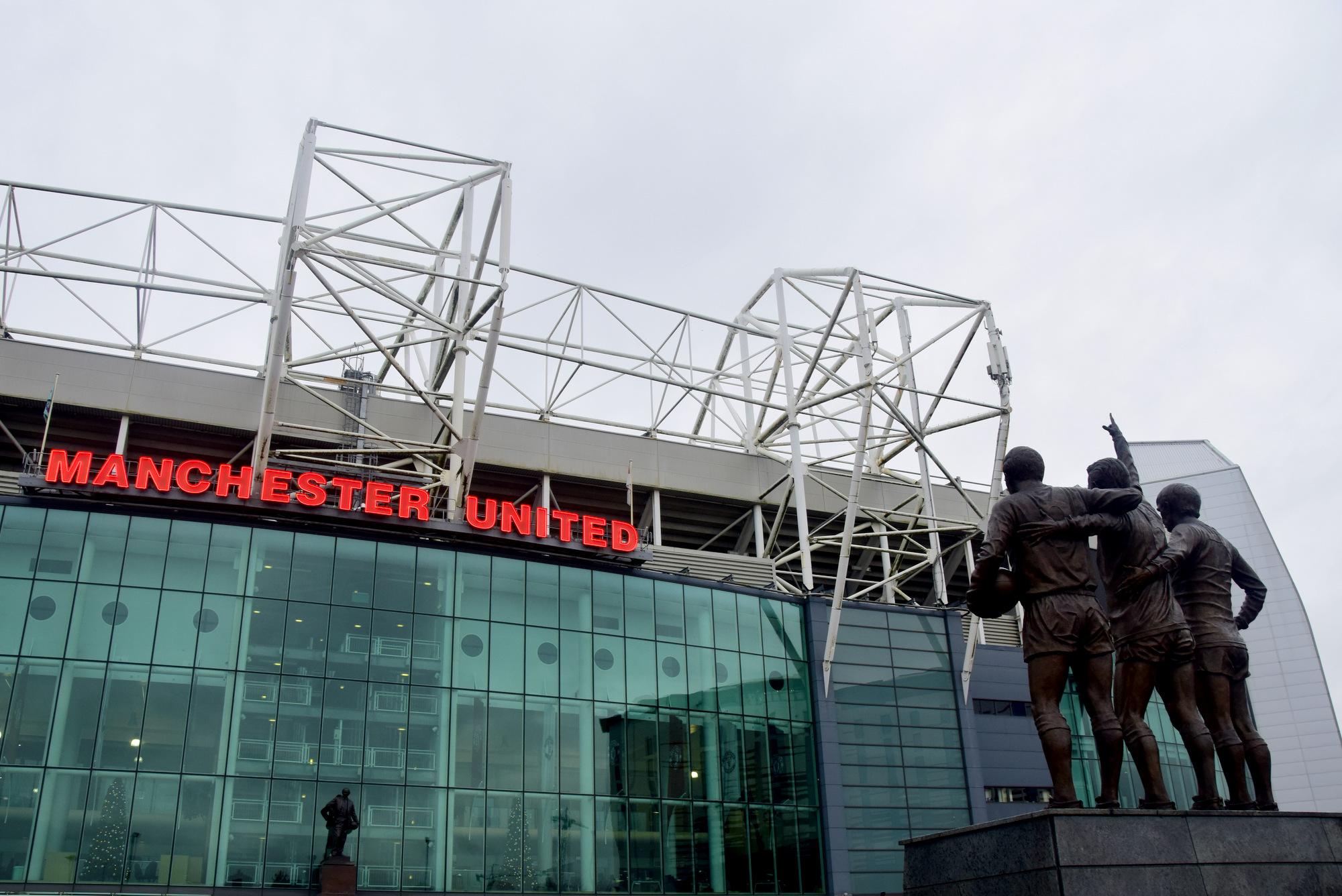 My cousin's already been here a couple of times but it's never the same when you've got a boyhood Manchester United fan as your tour guide. We did go in for the Stadium Tour which I felt was so rushed, probably because it was a Saturday tour. I reckon I should volunteer to be a stadium tour guide once, just for fun!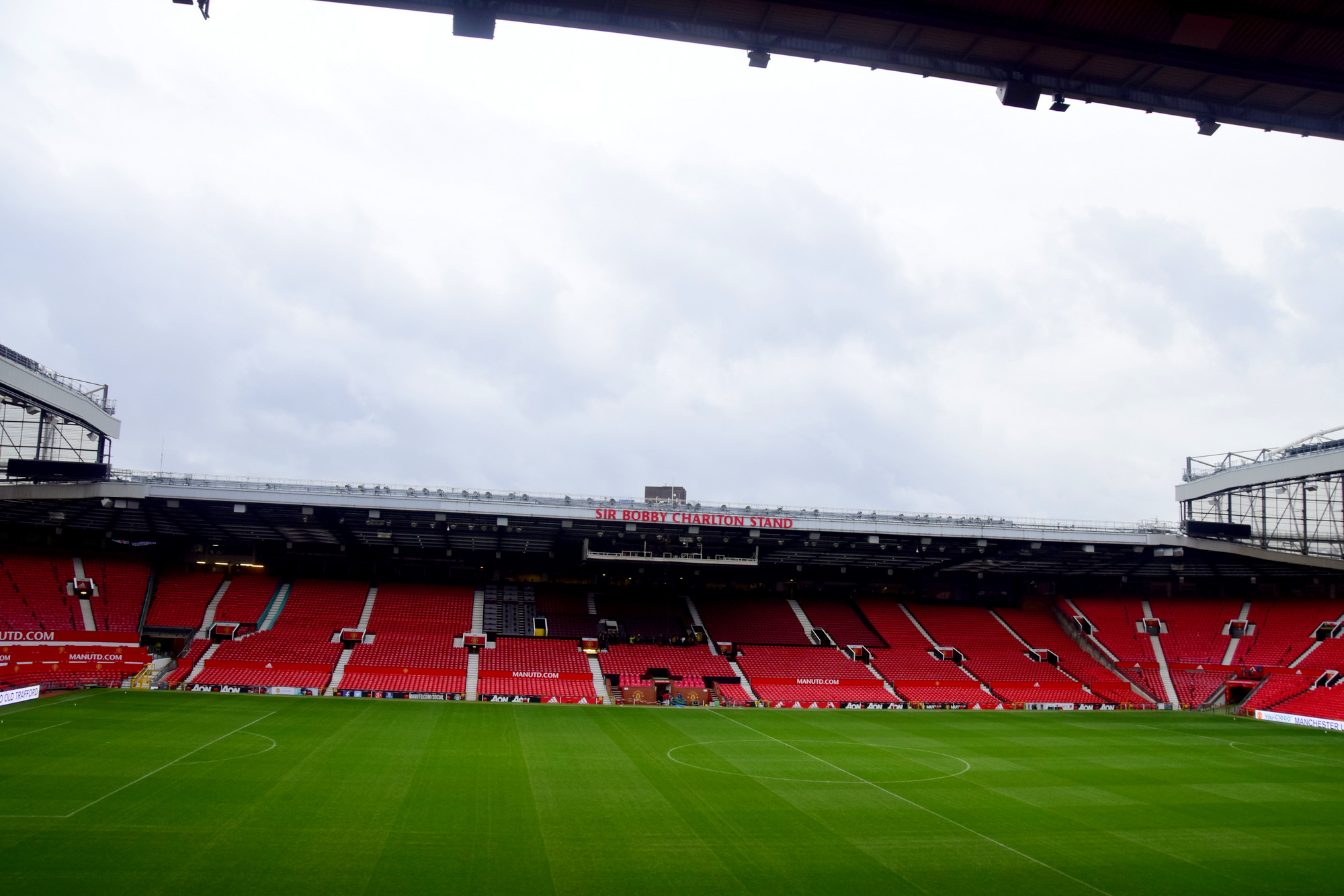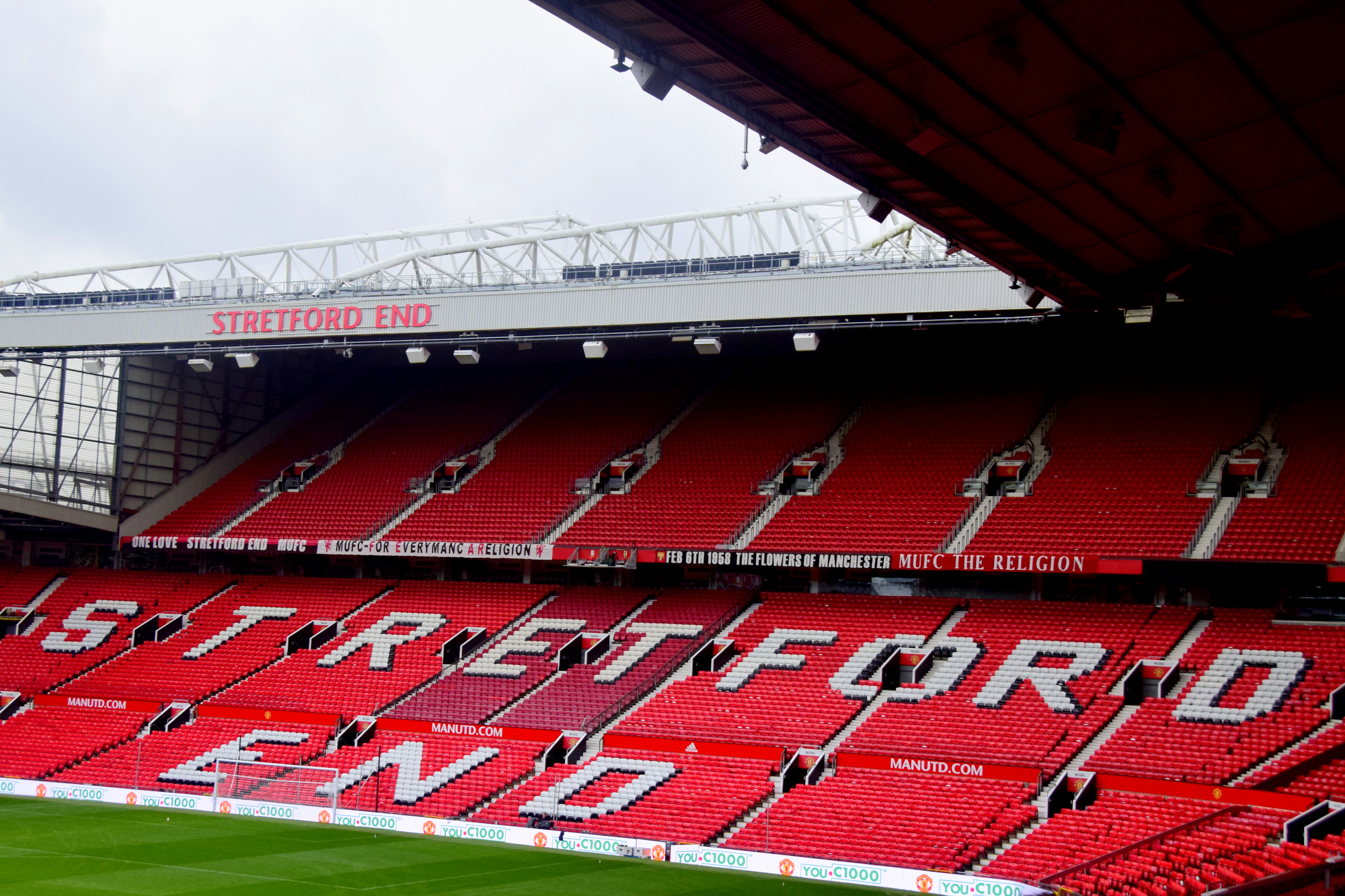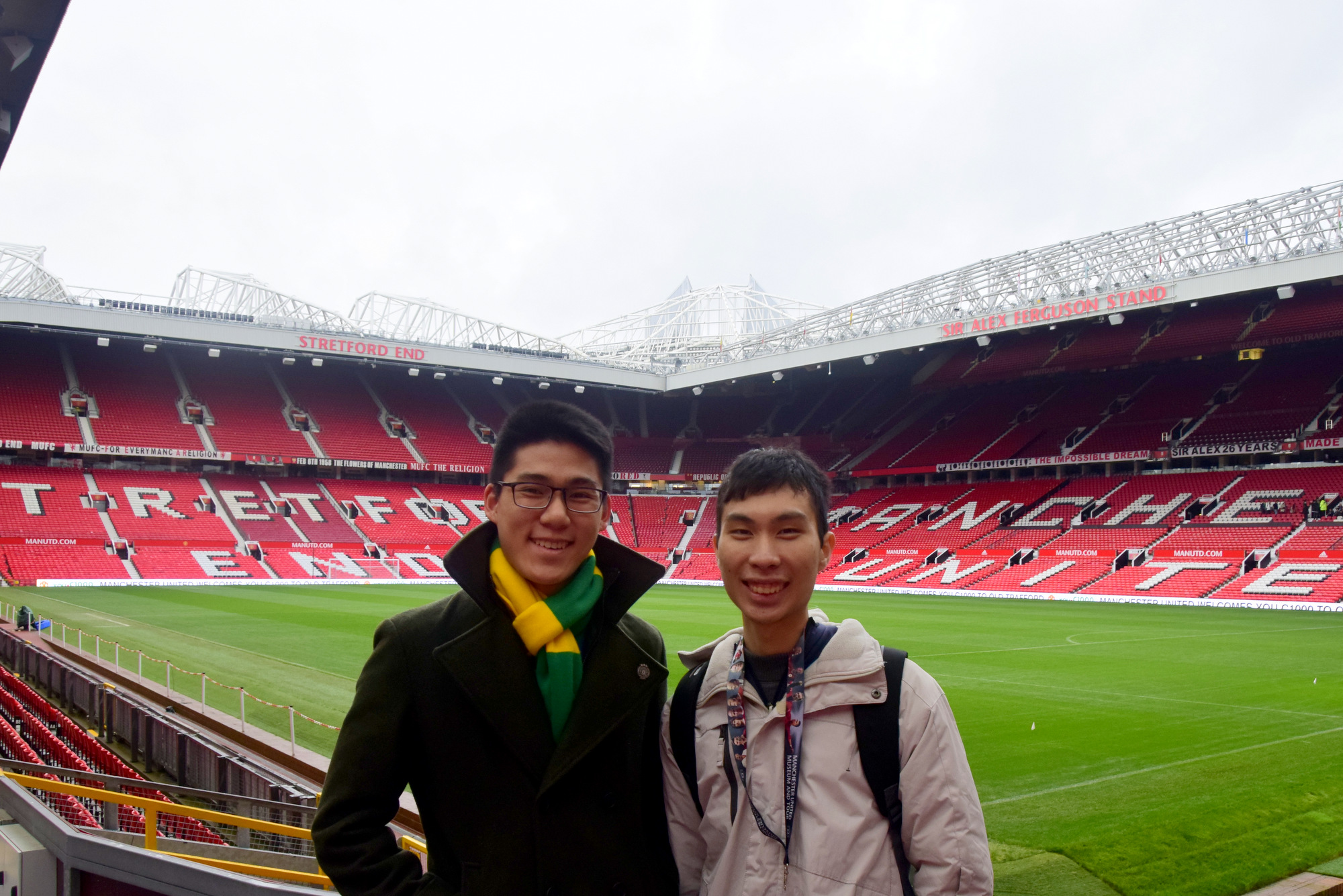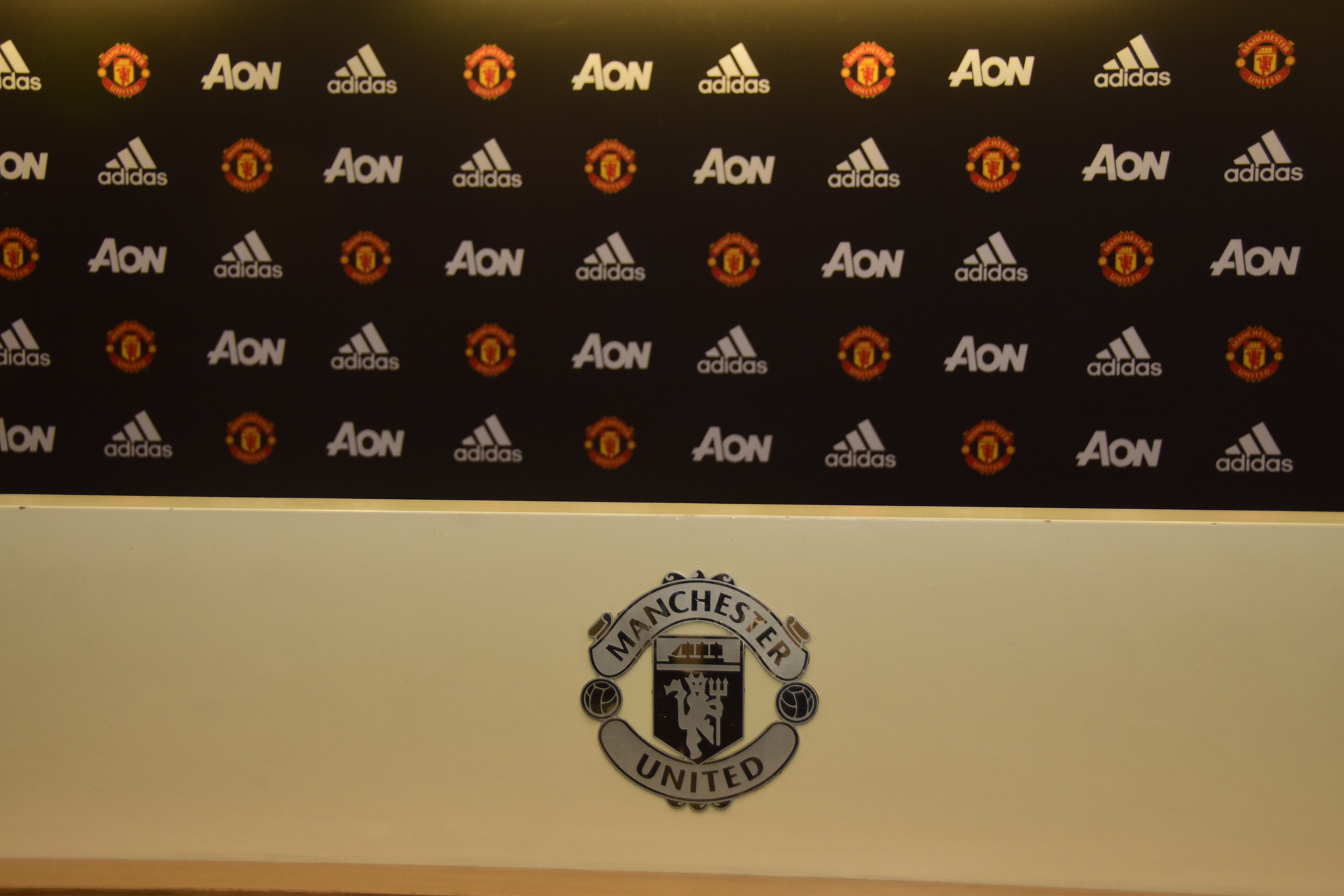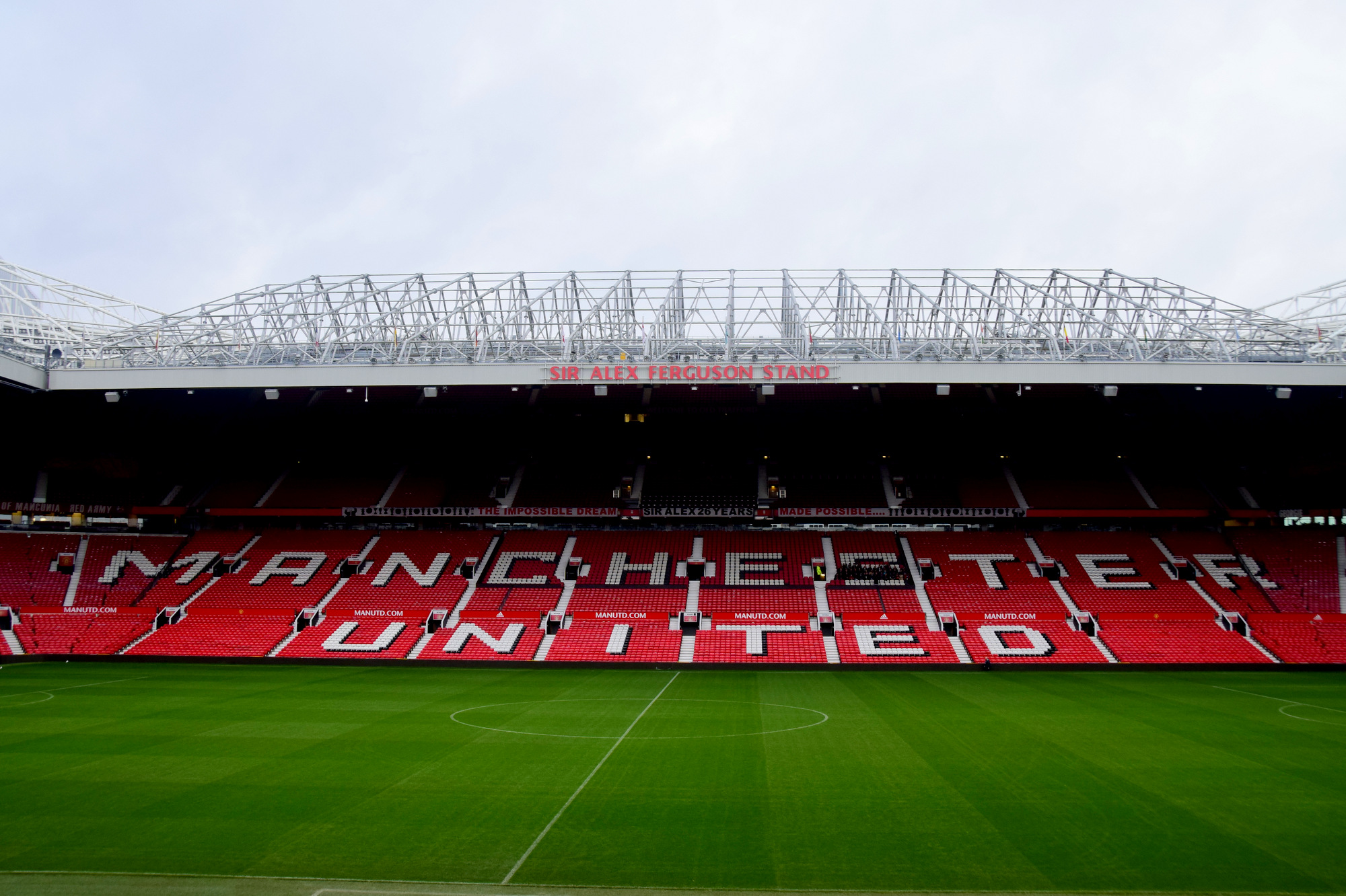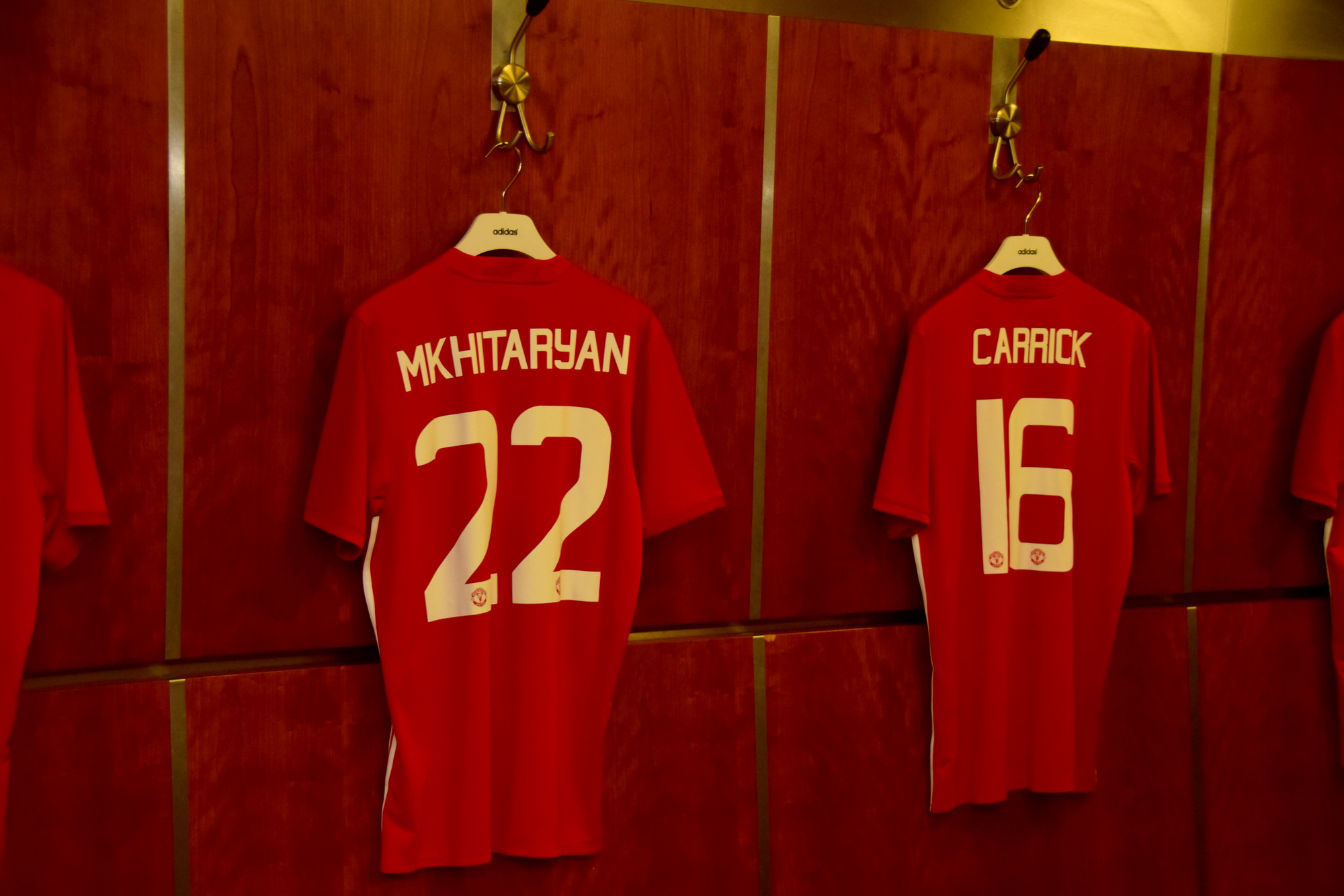 The tour's £16 for students and you'll get to go around the largest club stadium in England so I believe it's worth the while. The view from within the stadium is only accessible if you join the tour and you'll be able to move around in it (including the dressing rooms) unlike on Matchdays where you can only go to your seat. If you don't want to go in, there's plenty of photo opportunities outside the stadium too.
You could also head into the Megastore for a view of how Manchester United crazy fans can be, given the range of items there. Honestly, I always try to stay out because I'd be broke if I spent my money on everything I want in there. There are also a handful of unofficial club merchandise vendors outside the stadium selling scarves that are around half the price of similar looking ones in the Megastore.
There's obviously loads to marvel at around the stadium because of how massive it is but at some point, you'd feel too small and you figure you should head off.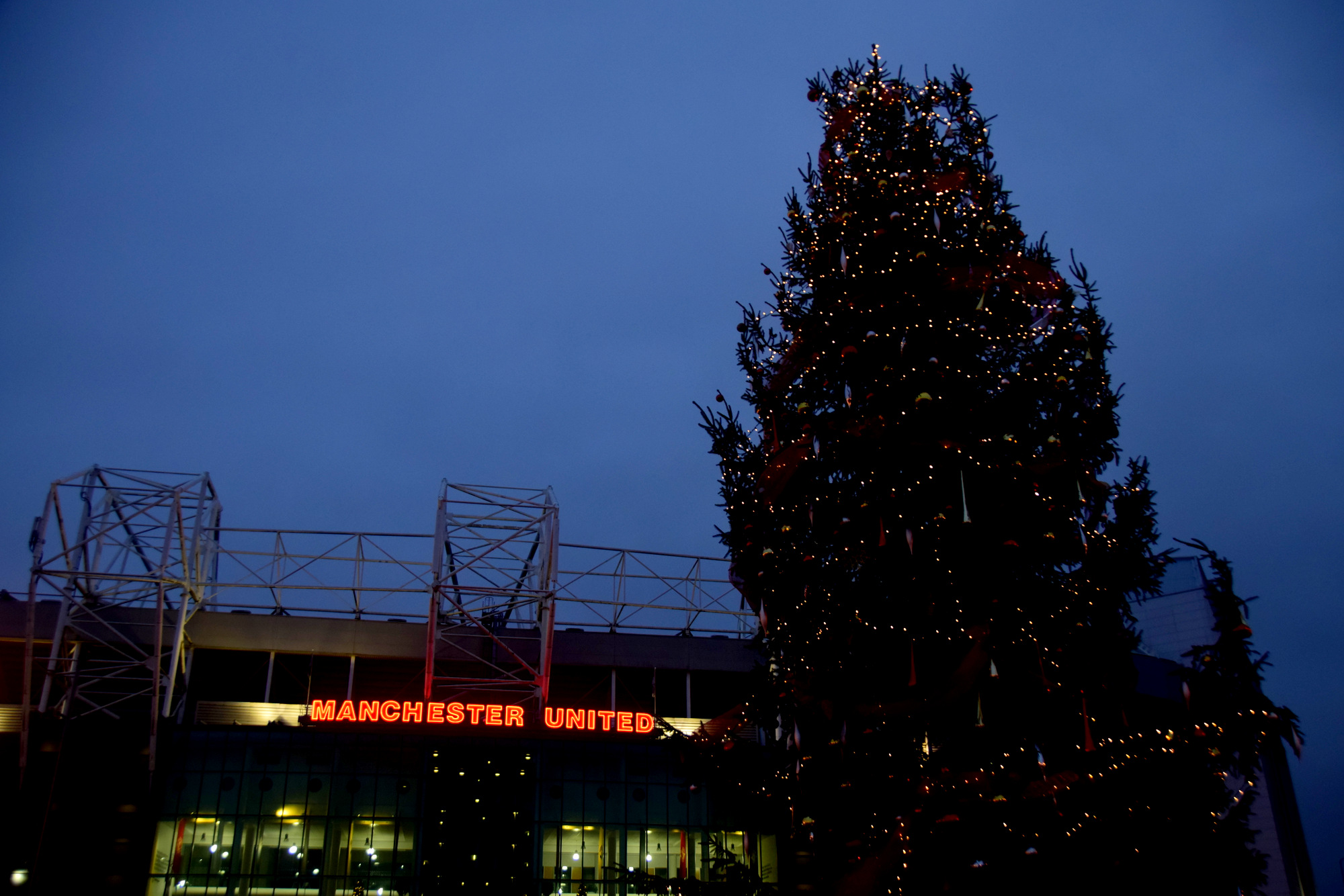 We headed off next to MediaCityUK where BBC and ITV have their Manchester offices. There's also the Lowry Outlet Mall where you can do some shopping for outlet prices. The whole area, including Old Trafford, belongs to the Salford area, which is a nice, quiet and generally well-to-do part of Greater Manchester.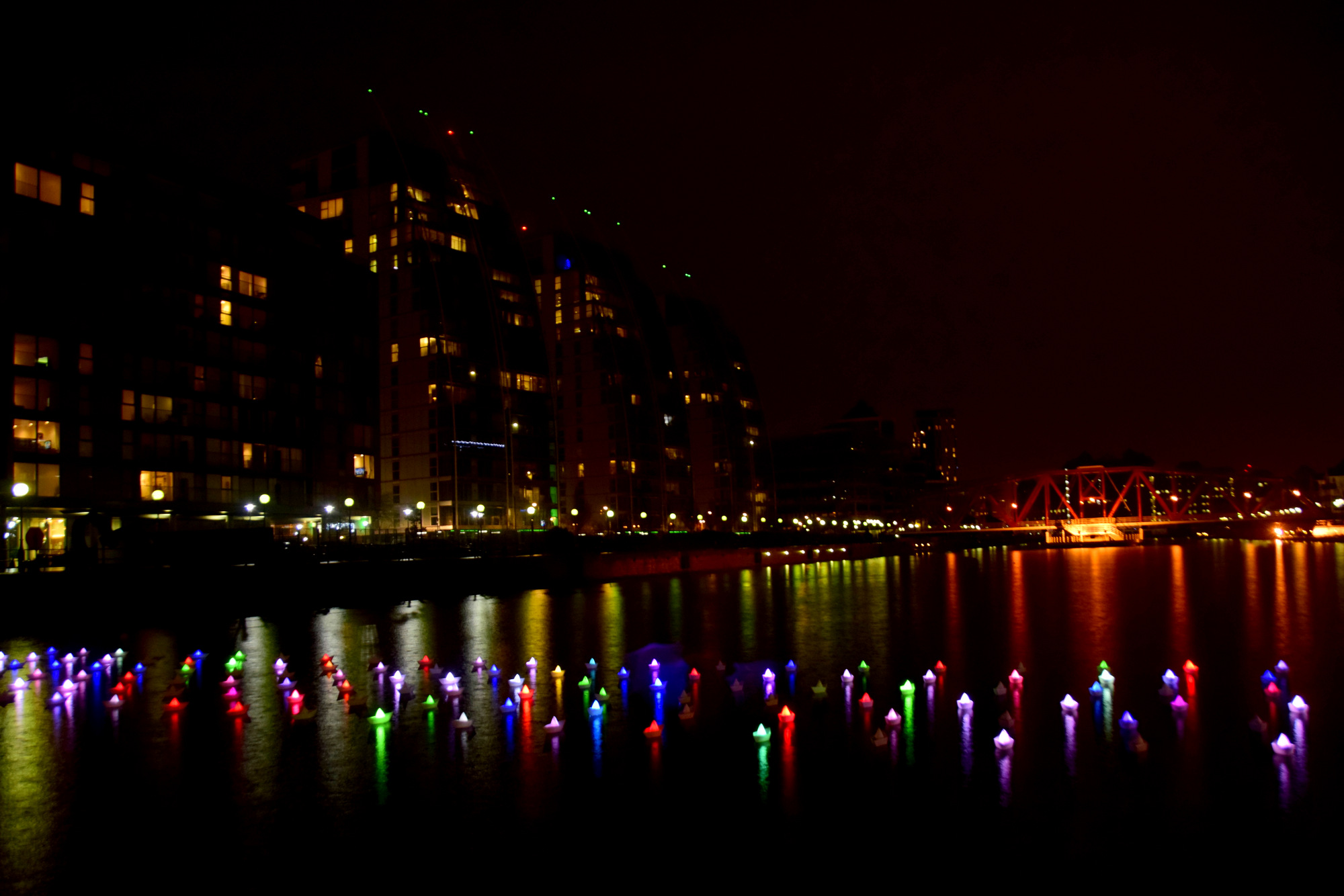 I was all hyped up for Matchday on Sunday as United prepared to face Tottenham at 2.15pm. We'd been on a terrible run of home draws which has irked me terribly the last few weeks. Being at Old Trafford on Matchdays turns you into a kid all over again. The pre-match excitement and anticipation is a wonderful atmosphere.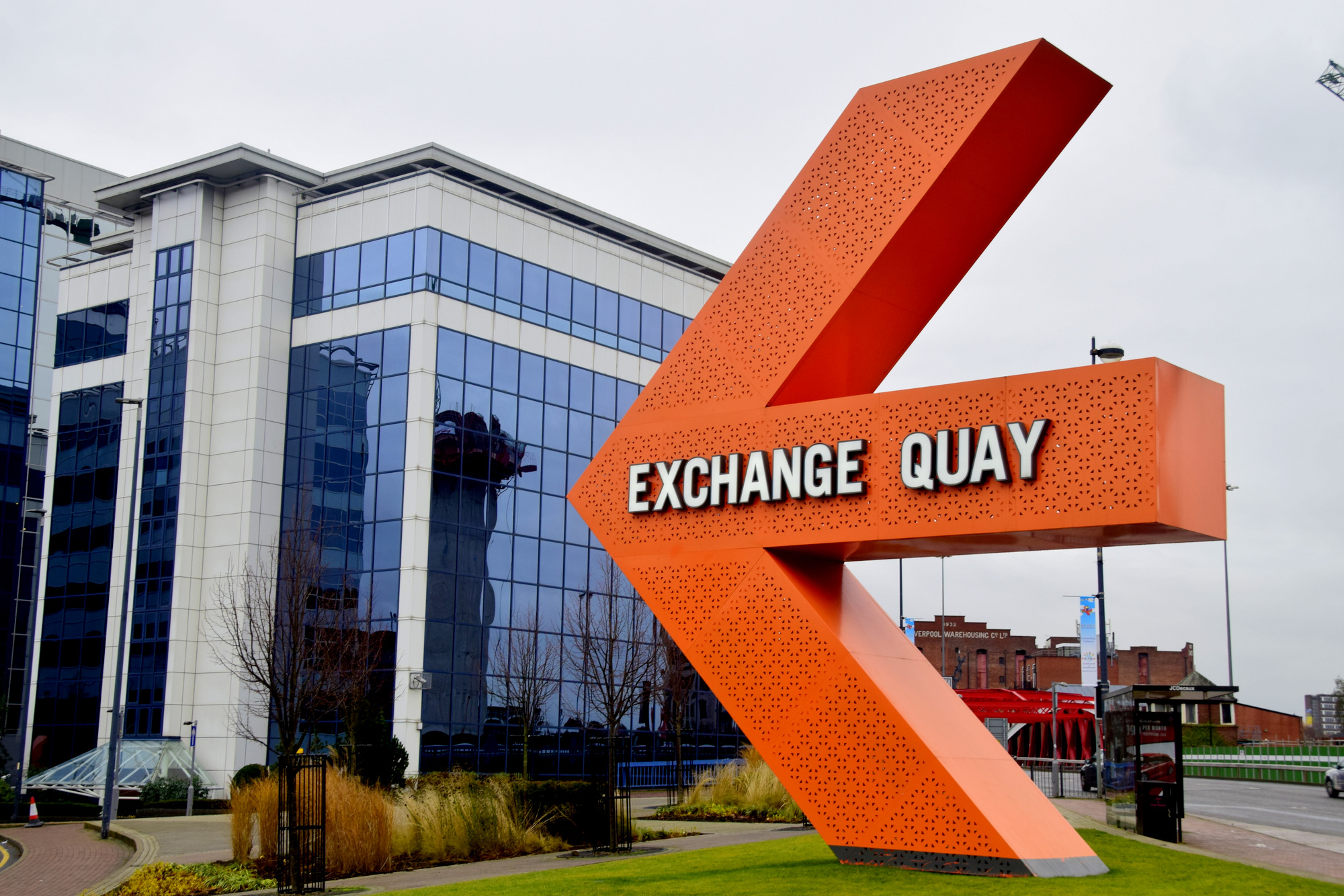 There's bound to be a huge crowd, so it's good to head down early if you want to avoid a squeezy tram. The best tram station to get off is actually Exchange Quay and not Old Trafford because the Old Trafford tram stop actually refers to the cricket ground and not the football stadium. From Exchange Quay, you'll be able to see Old Trafford in the distance and it's a 10 minute walk from there.
I didn't take that route on Sunday though as I had to finish seeing what I didn't get to the last time I was at the Imperial War Museum North. So I got off at MediaCityUK to have an early and filling lunch before heading to the museum. Once that was done, it was time for the game and I started on my stroll towards Old Trafford, which was filled with equally eager United fans.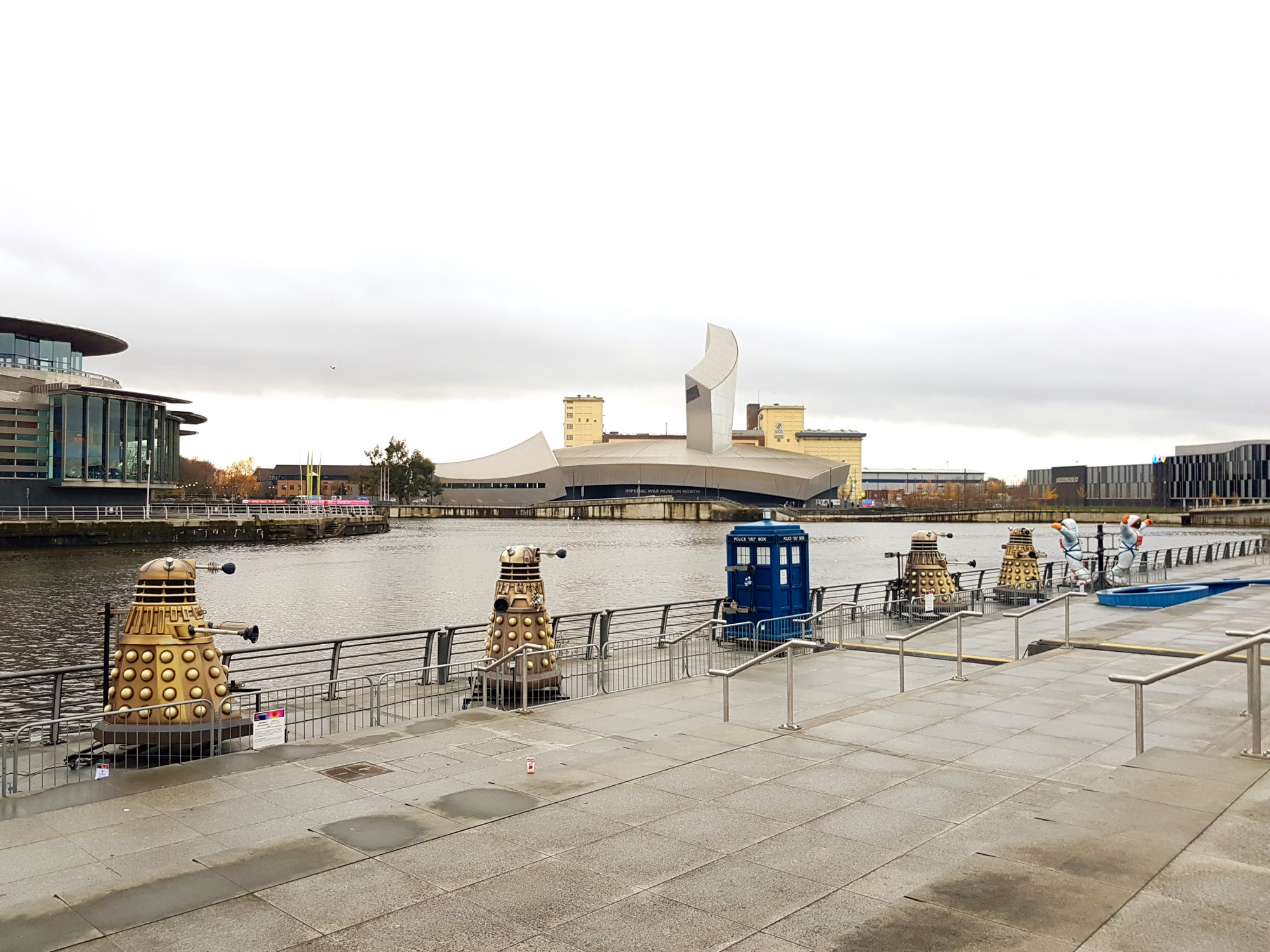 Even though I was there about 90 minutes before kick-off, the atmosphere was already buzzing! There were more unofficial merchandise vendors, this time with some of them selling flags.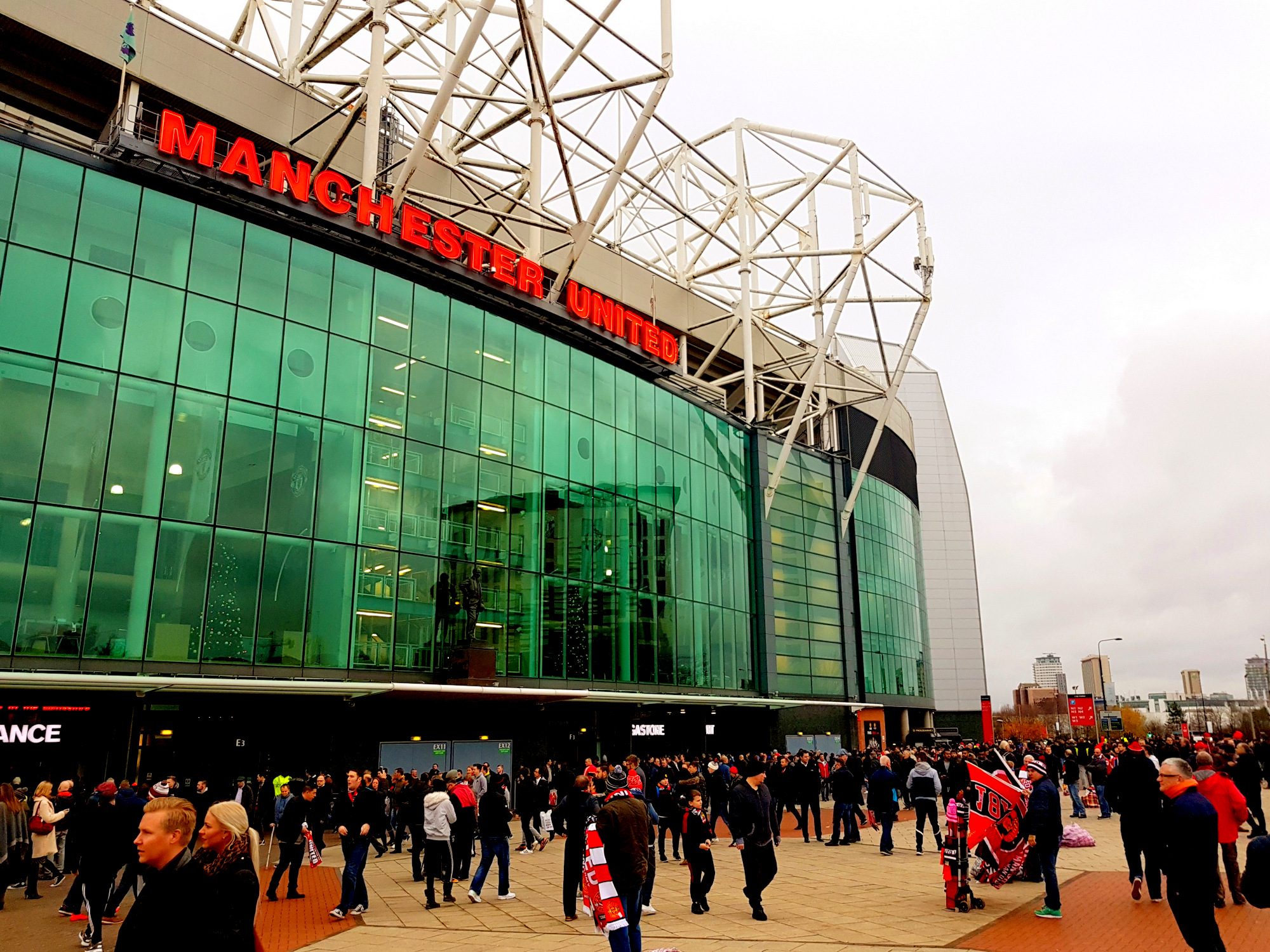 I was eager to head into the stadium because I was seated at the West End. Nobody calls it that because it's better known as the Stretford End, where the most passionate United fans are at. It's better to go in early when the fans haven't taken their seats yet so you can get some photos of the players warming up.
I was joined shortly after, by my neighbour, Ethan, who took a bus up early Sunday morning to join me just for the game. It was one long ride for him, but he was really pumped for the game too! It was a great way for us to take a break from our Masters coursework anyway.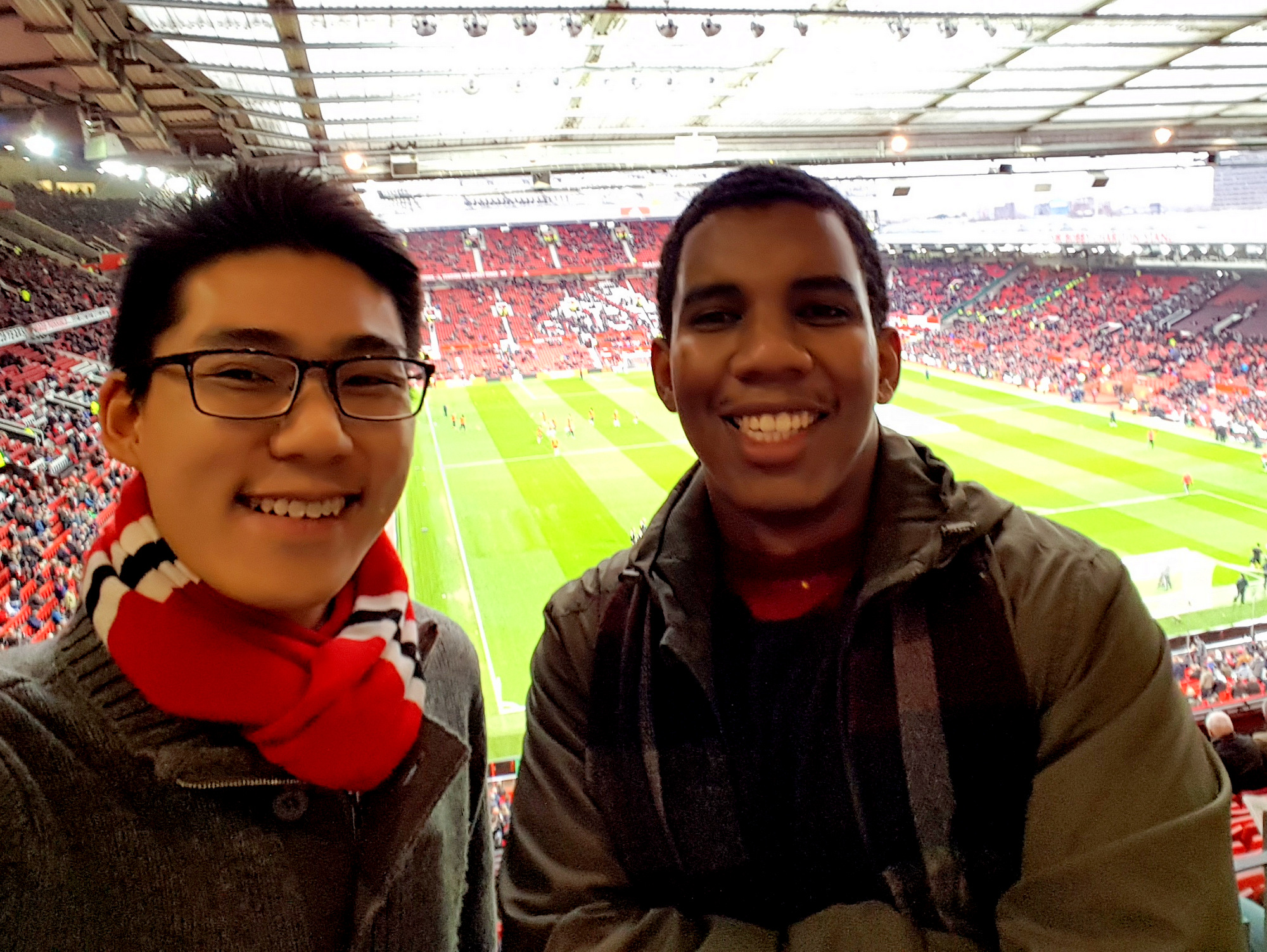 The Stretford End is incredibly loud! We all rose to give the players a standing ovation when they came out and never got back down to our seats until half-time. The singing and chanting was almost like a playlist because it never stops. When Henrikh Mkhitaryan blasted the ball into the goal at the other end, the whole stadium shook as if there was a seismic wave through it, except maybe the poor Spurs fans in that tiny little corner.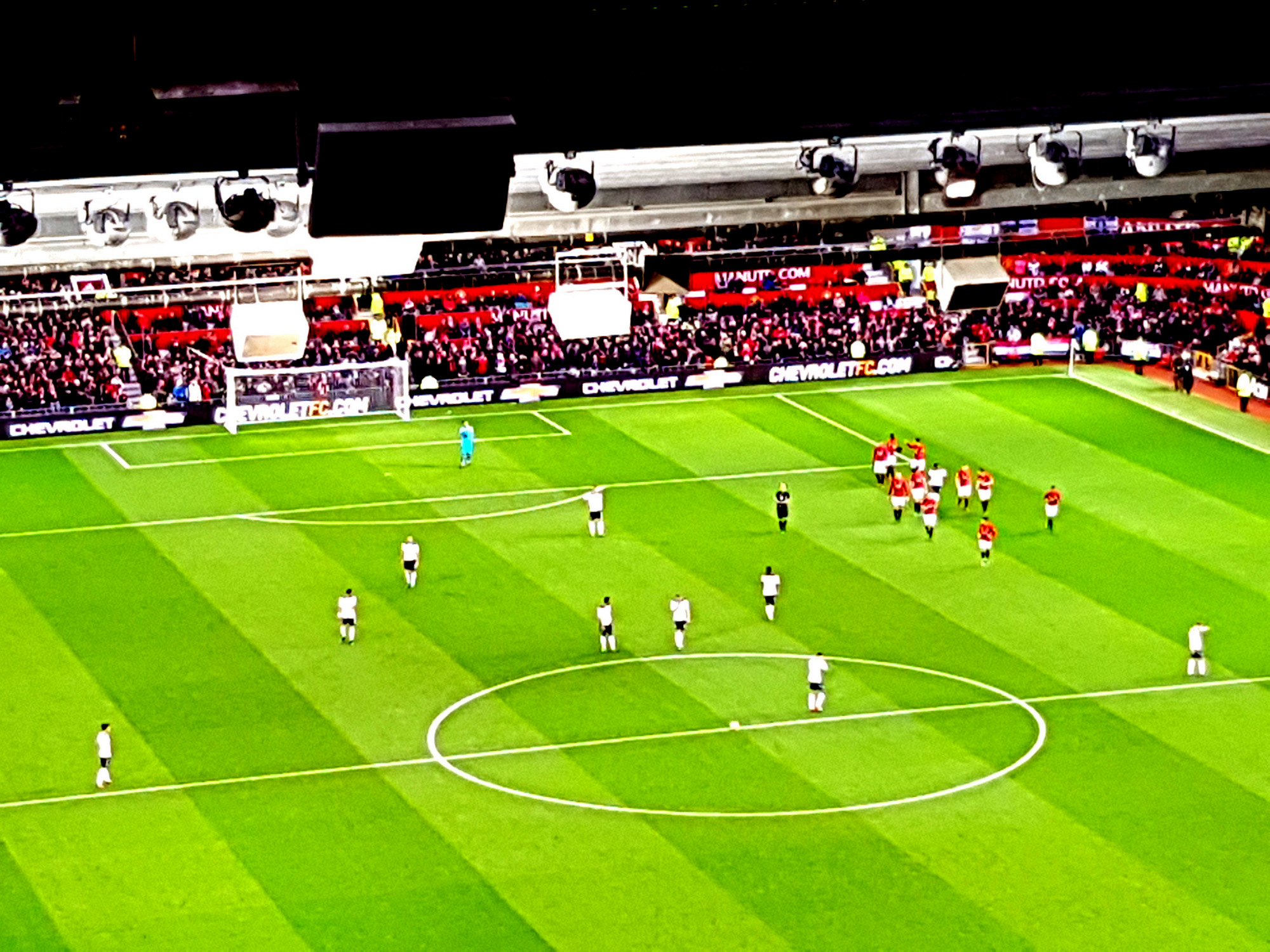 🎵 Wo-oh, Mkhitaryan! Henrikh Mkhitaryan, he's our midfield Armenian!🎵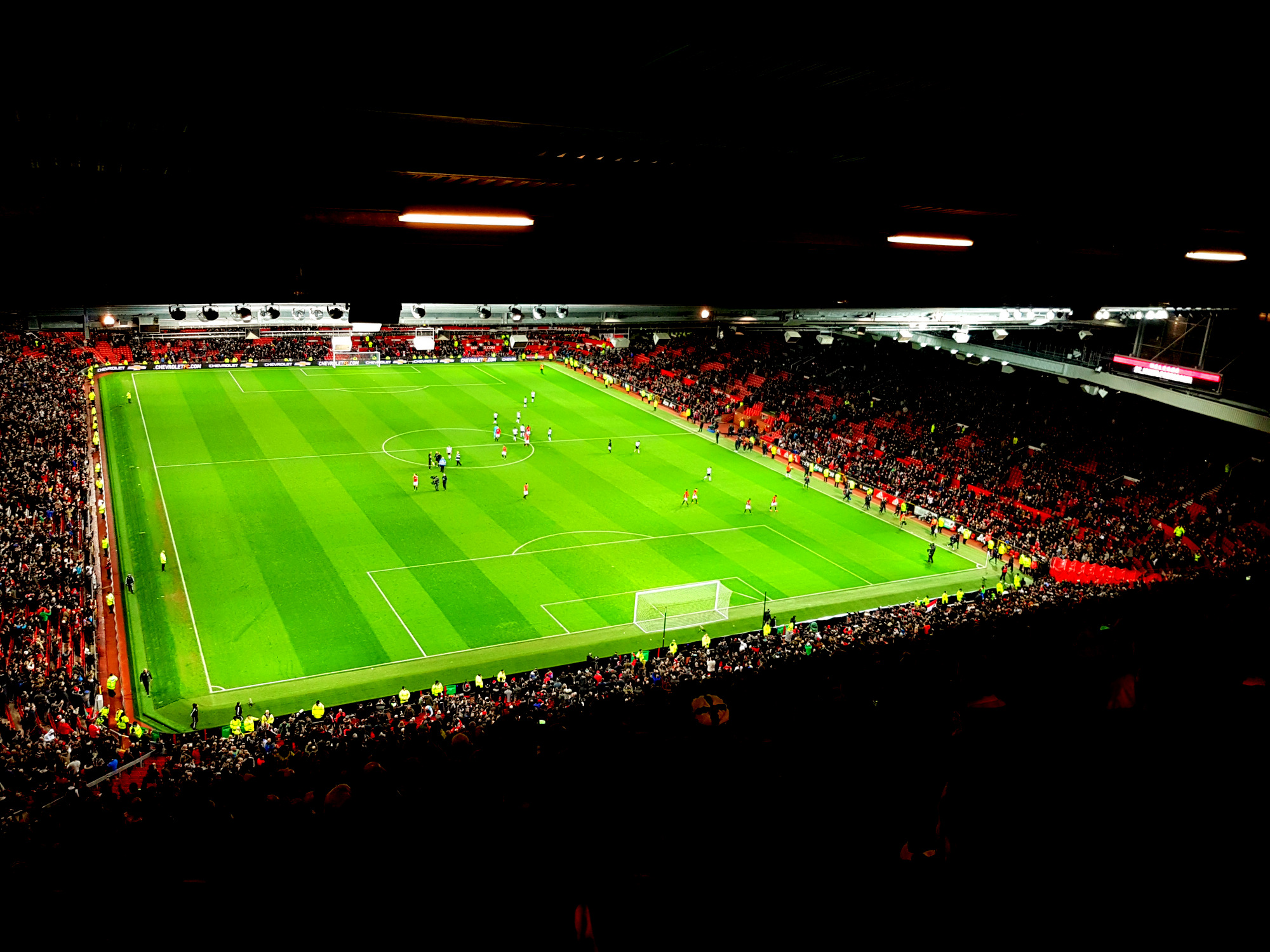 There weren't any goals in the 2nd half but it was a dynamic display from United that delighted me all round. It was getting on my nerves over the last few weeks that we couldn't finish teams off and it was the same again on Sunday. It was a nail-biter towards the end because Spurs started to get aggressive but we held out for a long-awaited home league win in quite a long while. It's difficult to articulate into words how that experience of watching the game at the Stretford End was like. It was more than incredible and I'll definitely be back soon. It's "Home" for me anyway.
Heading off after the game is quite a bit of a problem though. Imagine 75,000 people leaving all at the same time. The buses, trams and roads are all jammed up so you'll have to account for the hugely significant delays. I got to Exchange Quay to wait for the tram but it was jammed packed with people and 2 trams just went by without anyone budging. I met my friend and colleague, who was at the game with her boyfriend, at the tram station and we decided that the only way we could get on a tram is if we went down a couple of stops in the opposite direction. It worked, obviously, or I'd have been stuck in Manchester for a lot longer.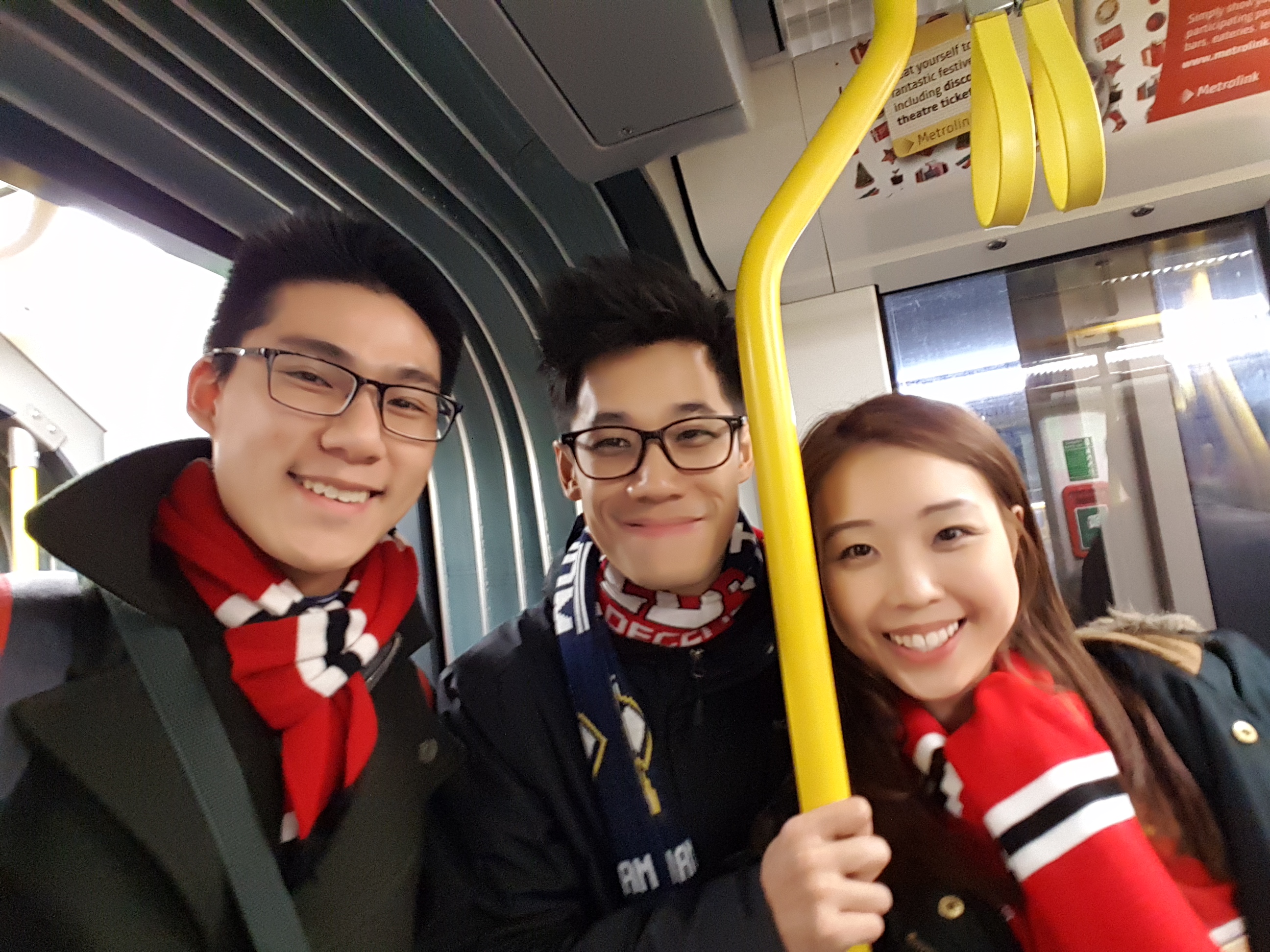 I factored the delays in when planning my trip back from Manchester so I got the train that would depart at 7.15pm. The match finished at around 4.15pm, so 3 hours is just about enough time. Even with 3 hours of buffer time, I was only just on time when I got to Manchester Piccadilly at 7pm. Sunday games are the trickiest because the next day is a working day so you can't exactly stay in Manchester for the night.
Seriously though, take the train. The bus is a huge risk! My neighbour, Ethan, missed his and he had to pay more than the price of a one-way ticket from Manchester back to Guildford.
In terms of travel, a 2-way train journey is £60 from Guildford. It's a bit of a hassle because you'll need to go to London Waterloo, switch the Underground to go to London Euston before the train heads off from there to Manchester Piccadilly. But personally, I feel that's the best way where you can have the best control of your travelling time.
That's all there is about my Manchester weekend, which actually seems quite a bit too…
I'll be heading back home to Singapore for Christmas so I'll be leaving Guildford over the weekend. Can't imagine spending Christmas without my family and church family back home so I've never missed Christmas even while I was working abroad.
Decided to add an additional set of Christmas lights to my window to add to the Christmas glitter too. Always hope that my window lights will add some light to the area and give people something to smile about when they walk past.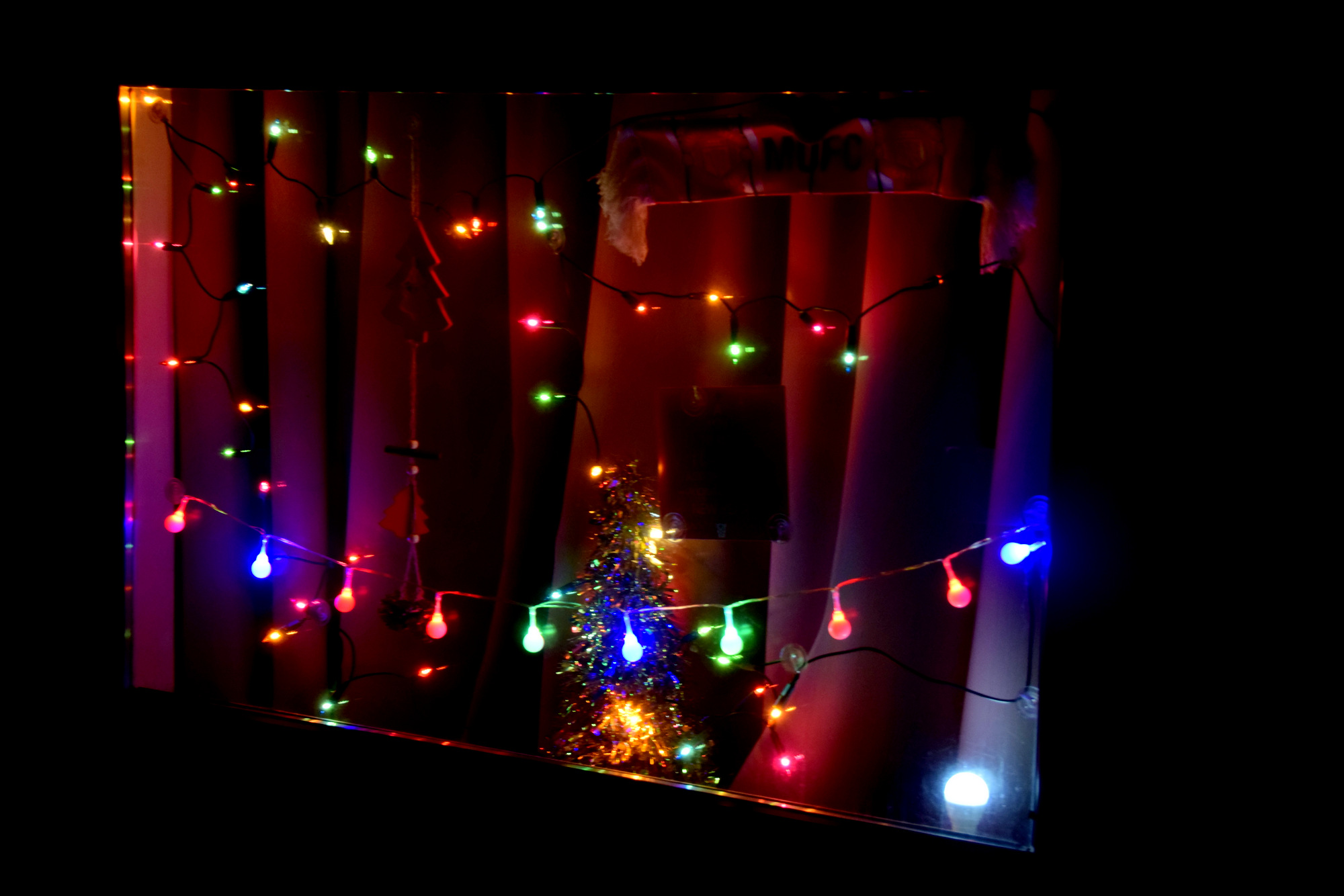 Wishing all of you a very Merry Christmas and a Happy New Year! 🎄🎉
God bless you all during the Christmas season! 🌈
Ben