That is probably the first time and going to be the last time that I am using that word Foodie. haha
But today I'm going to be sharing with you guys some restaurants and dessert spots that my friends and I have tried out and loved and the word foodie comes in because… we actually had all these different foods on the same day, (Don't Judge) therefore I felt the term foodie was appropriate cause we definitely were taking our cheat day seriously.
As I said previously, Chinese New Year is just around the corner and my friends and I planned to celebrate and have our CNY dinner together and we decided on Korean food, ironically! So we asked around and heard so many positive reccommendations about Myung Ga, this Korean BBQ Spot located in SOHO.
Myung Ga: 1 Kingly St, Carnaby, London W1B 5PA
Kimchi Jjigaeeand SaamBap… this was definitely well-deserved, esp after exams!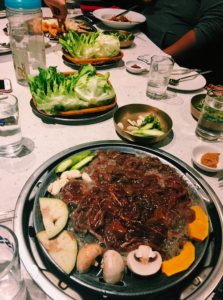 As a group of 8, We ordered BBQ Grill to share and some piping hot korean, authnetically served in the ddukbaeji (made out of ceramic, to ensure your soup stays hot) especially in the freezing cold.
—- What is dinner, without dessert ?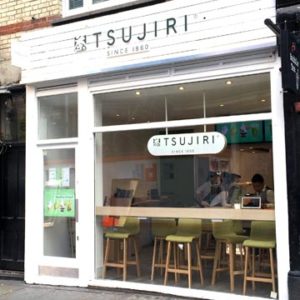 We went to two places
Tsujiri – We actually have this place in Singapore… A Japanese Dessert cafe, specializing in all things Matcha. From Matcha and Hojicha Sundaes, to Shiratama dangos. Believe me, they have so match-a choice. haha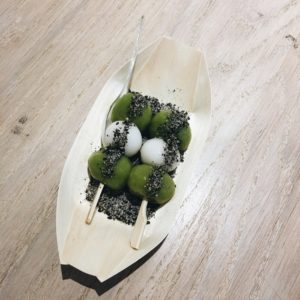 I got these Matcha shiratmas dusted in sesame and sugar. It was such an interesting texture, the soft chewy mochi encrusted with the slightly crunchy black sesame seeds!
2. We went to this place called Hatch that specialized in these Egg puff waffles !! Icecream and cold weather… why not ? haha We had to stay inside because it was too cold to be walking around with icecream! I have been looking for these everywere cause I really miss having these when Im back in Singapore but unfortunately, they didn't have my favourite Pandan flavour like they have back home in Singapore… but this Japanese-inspired flavour was not too bad as well!
The warm egg puff complimented the cold matcha icecream, topped with azuki beans and shiratama balls was so perfect and definitely made this cheat day, worth it.
Anyways, Here's all my lovely friends… Im really whenever we get to hang out, despite our busy schedules and classes… 🙂 Always surround your friends who make you laugh.
Till next time x
Love,
Eggy x