Hi everyone!
You're probably not used to me publishing 2 blog posts per week but with the Spring Break upon us, I now have a bit more free time to do this and make up for lost time! So as promised, I shall continue with my next midweek day trip to Oxford.
Getting to Oxford from Guildford requires one change at Reading and should cost you around £12.20 as long as you have the 16-25 Railcard with you. In case I've not mentioned it before, the Railcard is typically for students in that 16-25 range. If you're a Postgrad student that's beyond that range like me, you still get to enjoy the perks of it as long as you apply for it. Please make sure you have it with you at all times because your train ticket is only valid when your card is with you. I promise you that if you're here as an undergrad, you'll fully utilise the card if you travel around the UK looking for hidden places. Right then, let's get back to Oxford!
I was blessed with absolutely fine weather in Oxford that day! Clear blue skies with not even the slightest hint of clouds, I kid you not… It's almost unheard of in the UK! 😜 Here's proof: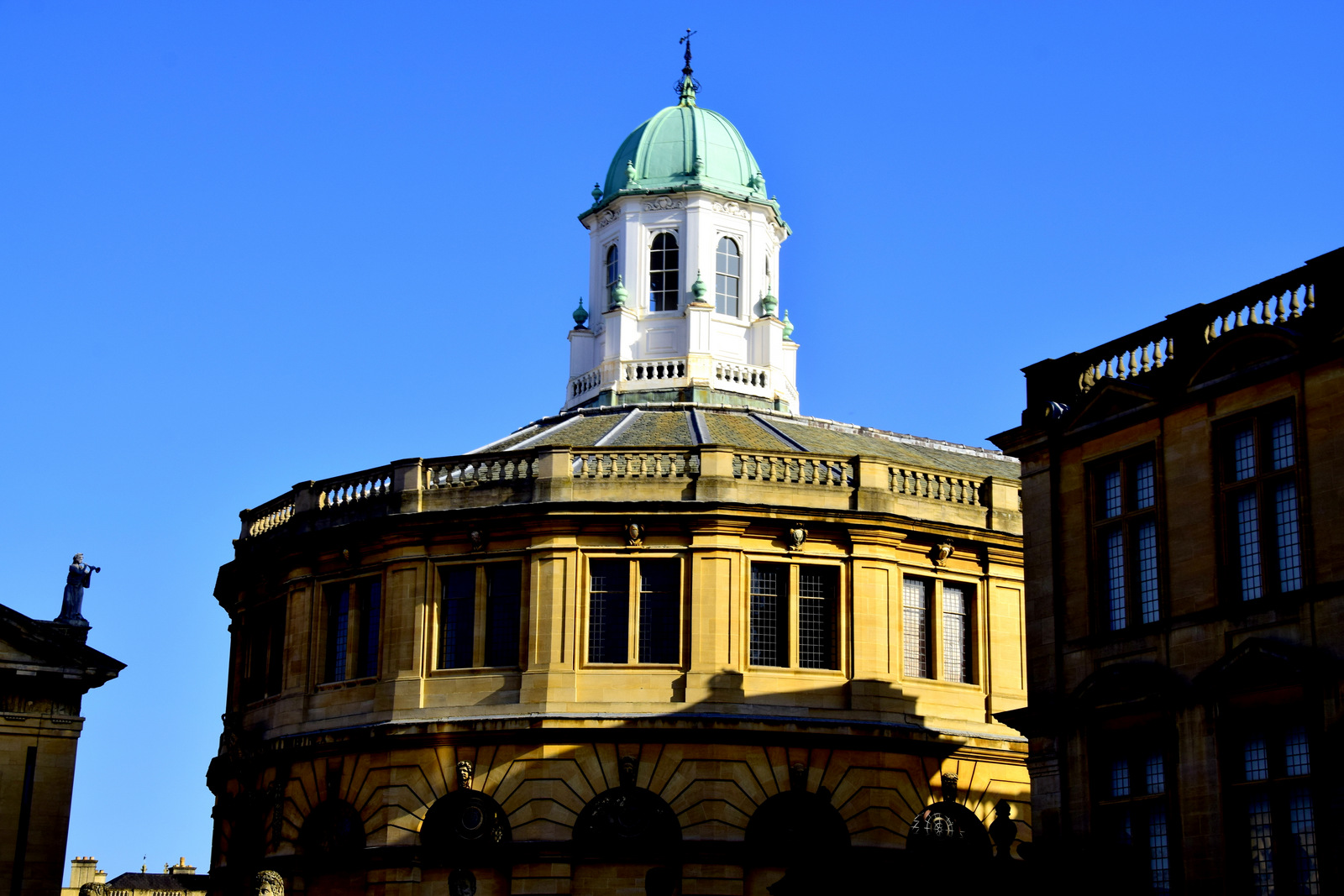 That's the famous Sheldonian Theatre which, if you're a careful observer (or an architect/architect-in-training), bares close similarities to St Paul's Cathedral in London, probably because they're both designed by Sir Christopher Wren. But hey… I'm not an architect, it's to me, just a fun fact! I should mention that this was not taken when I first arrived into Oxford sometime before 12pm but at around 3pm, which is why the sun is not in its high noon position. I was just trying to prove a point that the skies were beautifully blue that day.
Back to the chronological order then:
When you first come out of Oxford station, you'll notice the Saïd Business School which is separate from the rest of the colleges in Oxford, likely because Oxford only began teaching business subjects in 1965 so it doesn't have as long a history as the others. My friend who's doing a PhD at Oxford said that there wasn't anything interesting about it so I decided to heed that advice and just headed straight along Hythe Bridge Street towards George Street, the main shopping street in Oxford.
Further down, you'd get to Broad Street where you'll see the exterior of Balliol College, Trinity College and eventually the Sheldonian to your right. At the next junction, you'll see King's Arms brewery right in front of you and that's the indication for you to turn right to Catte Street because you'll want to eventually get to the Radcliffe Camera.
Before that, you'll walk past Oxford's Bridge of Sighs (Hertford Bridge) connecting 2 buildings  of Hertford College together. Cambridge also has its own Bridge of Sighs too. But they're both named after the original Bridge of Sighs from Venice, Italy (Ponte dei Sospiri, Venezia, Italia).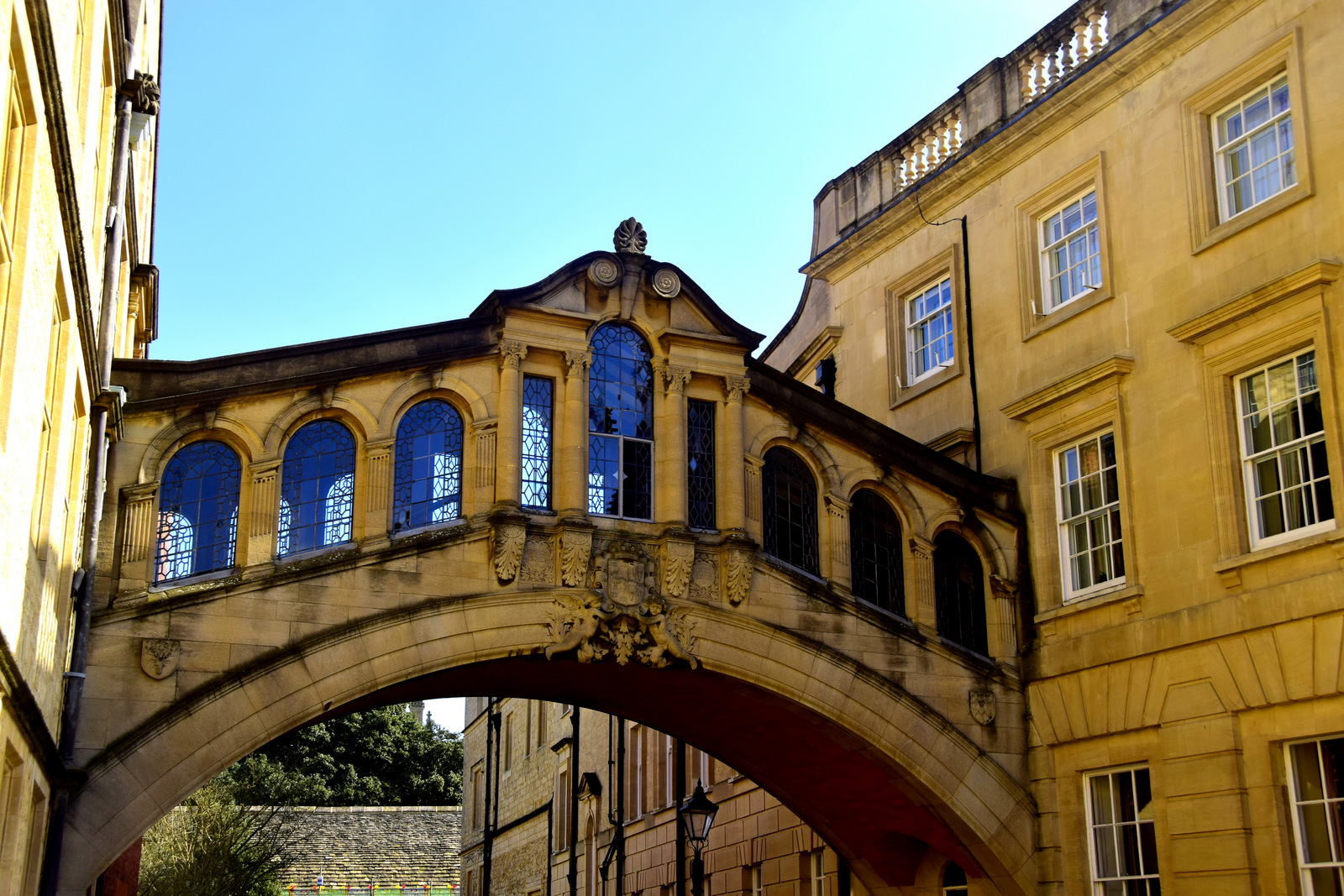 Here's the other view of the Hertford Bridge with the Sheldonian in the background. I played around with the colours a little bit because it was high noon at this time and everything was too bright.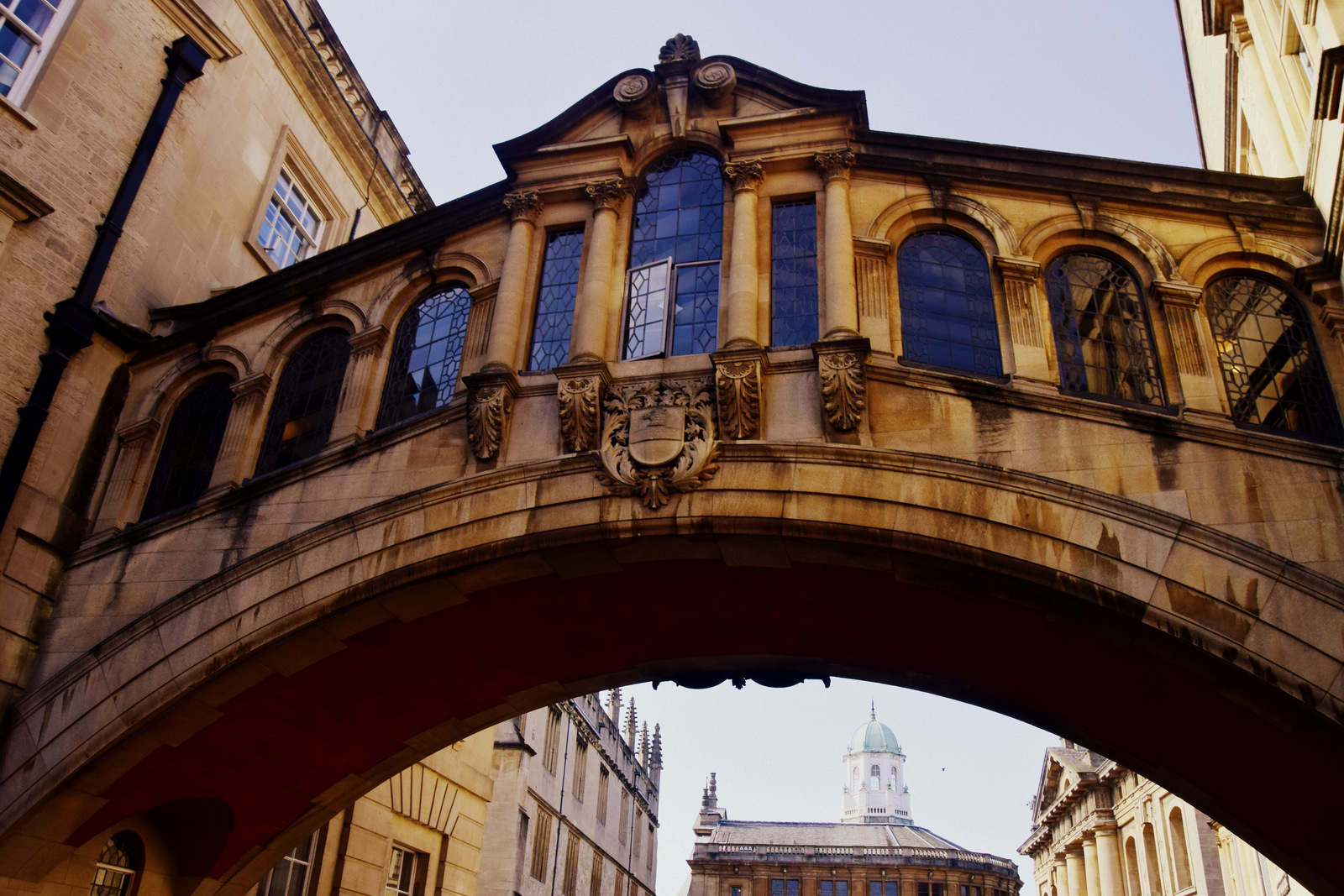 Continuing down Catte Street, you'll eventually get to the Radcliffe Camera. It was built to house the Radcliffe Science Library but these days houses books and is the reading rooms for History and English students. I didn't get why it's called camera though until I was told "camera" is actually "room" in Latin, which makes a lot more sense. It is quite massive as you can tell, when you compare it with the bicycles by the railings.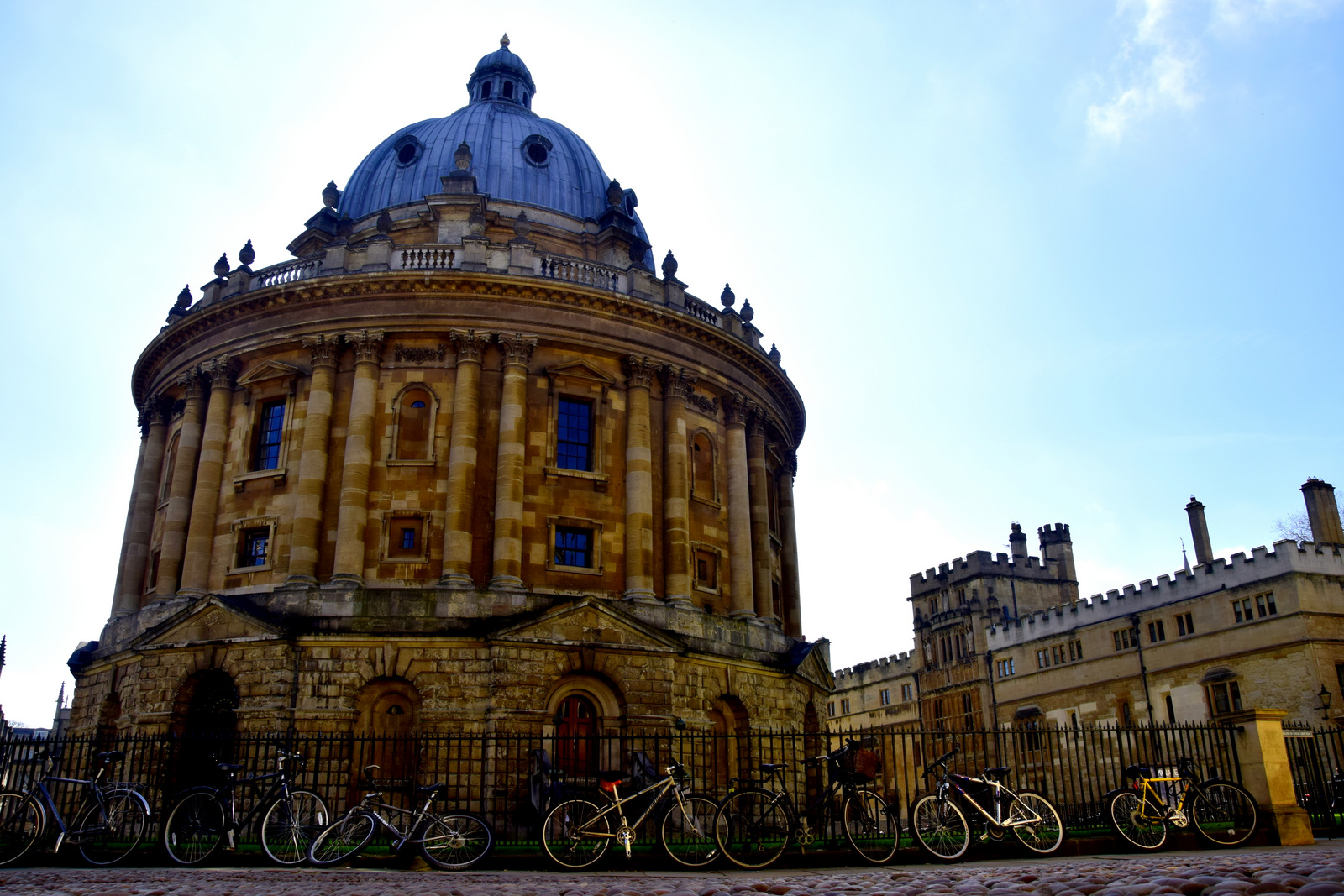 Continuing down Catte Street, you'll get to High Street, where my next stop was: University Church, in all of its mid-day glow!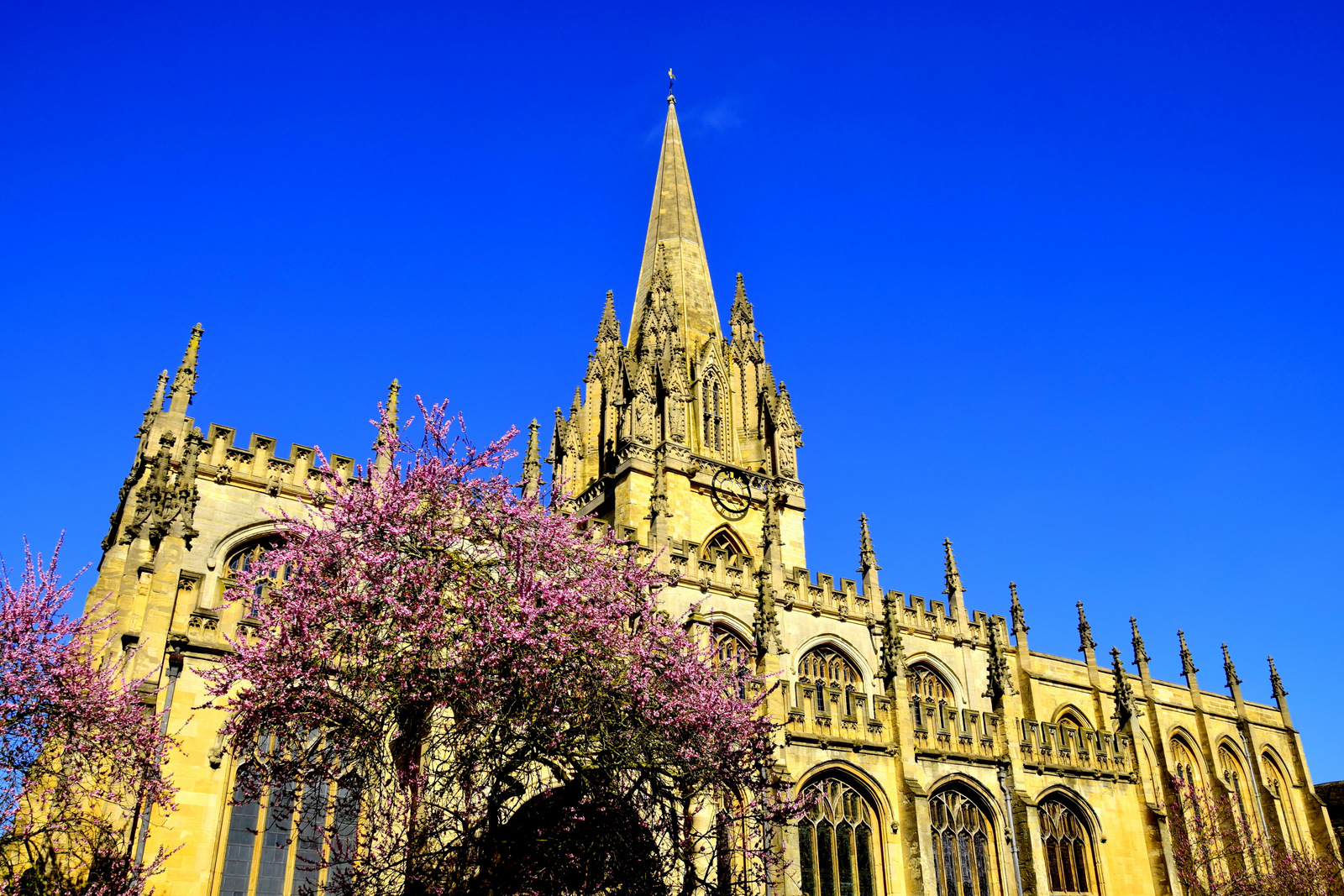 At this point, I got off track and just decided to walk around and not follow a route of any sort. I managed to make my way to where Merton Field and Christ Church Meadow was. That's close by to Christ Church College, which apparently is the main highlights in Oxford.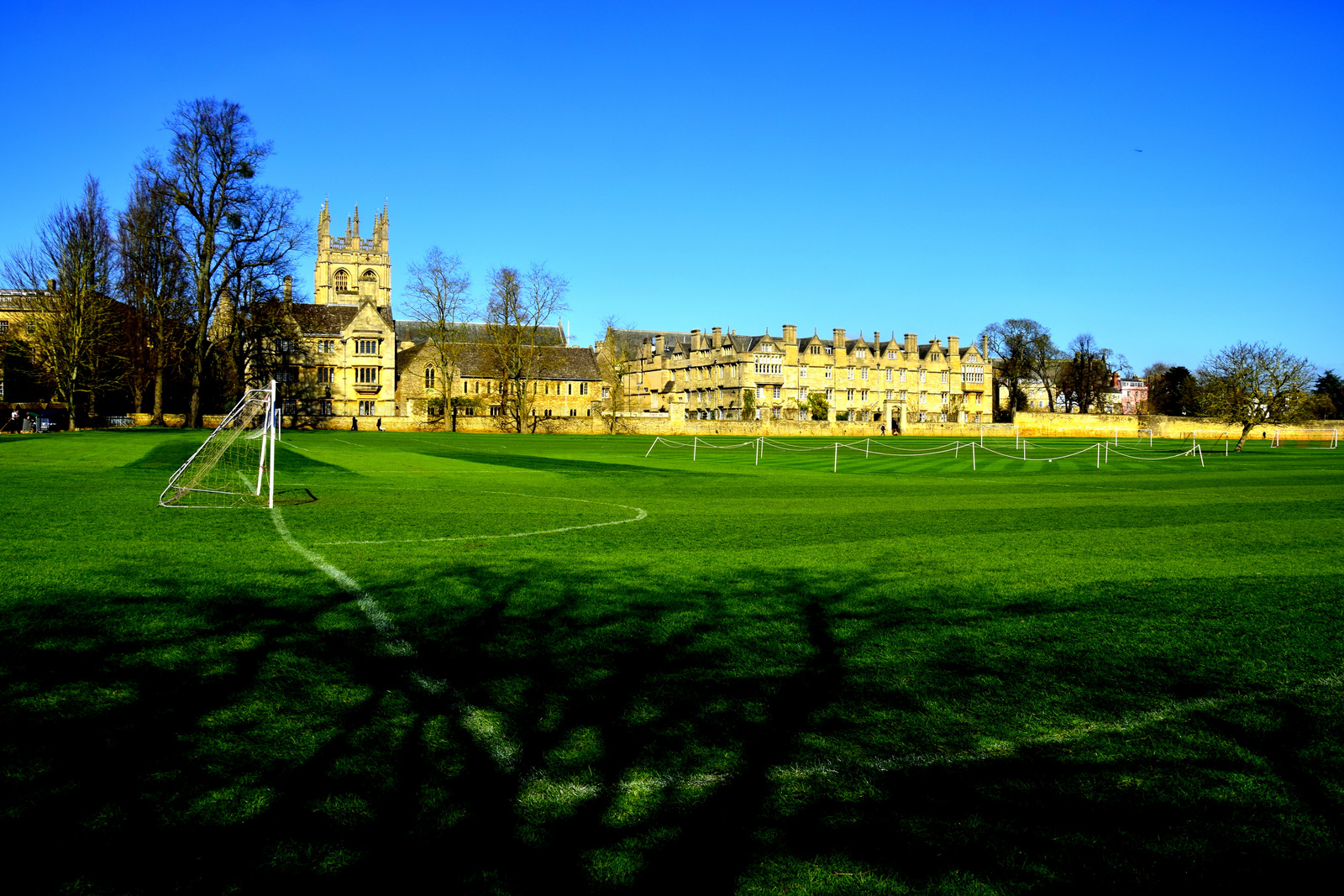 My friend was to start a personalised tour around the main colleges in Oxford just around 2.30pm so I had some time to make a detour to Oxford Castle, which, if I'm honest, isn't that interesting because it's out of the main colleges area.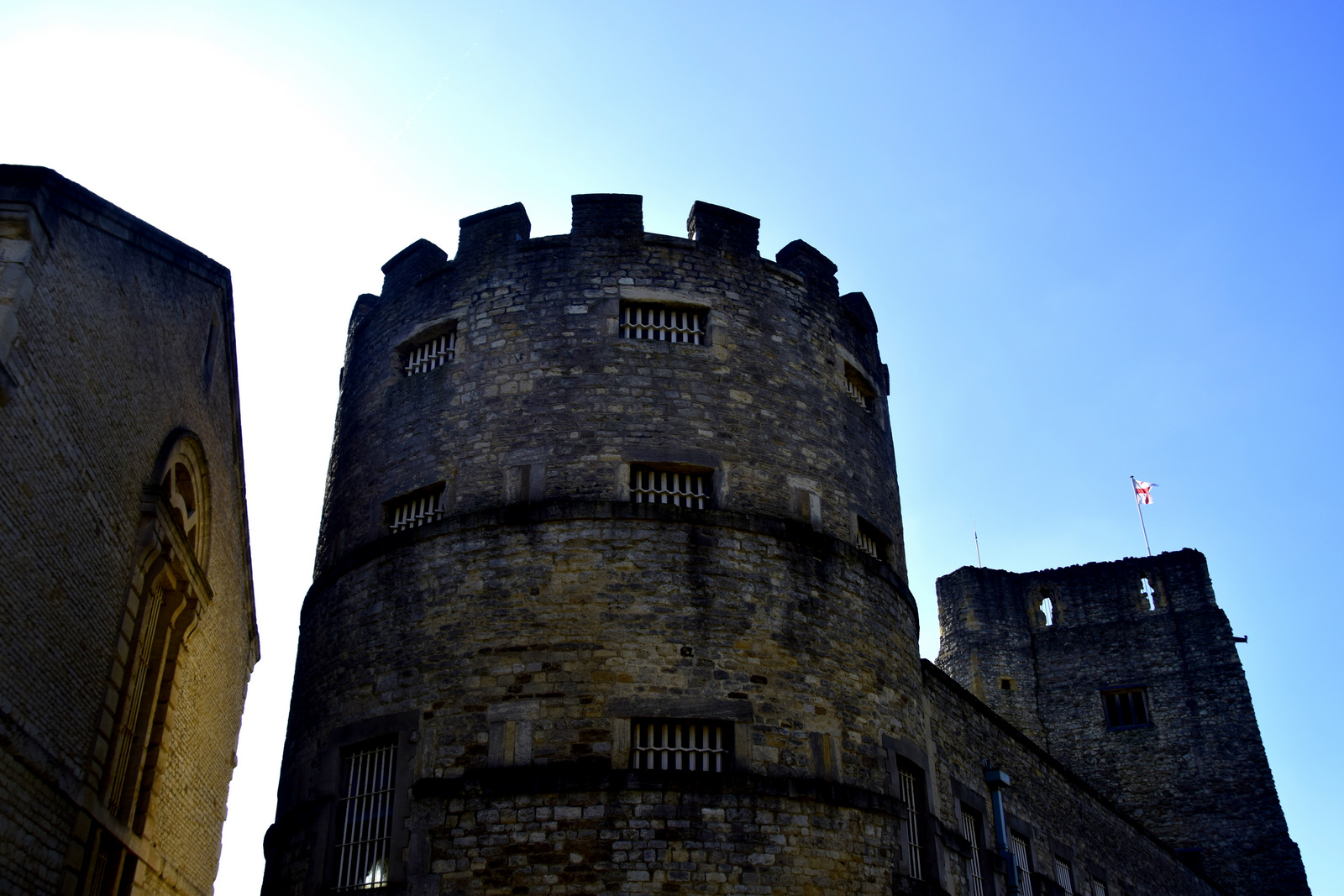 There's one thing that's quite interesting about Oxford and it's that there seems to be WiFi everywhere. Somehow, I didn't realise it at first but I found out that because most of Oxford is made up of its colleges, "eduroam" is available for you to connect. Apparently, I didn't turn off my WiFi and it just auto-connected.
I grabbed a quick lunch at some place along George Street before meeting my "tour guide" for the next few hours. As a PhD researcher, my friend usually doesn't get time off so it was nice of her to take some time off to show me around. Plus, when you're going around Oxford with a student there, you get to go into all the colleges for free!!! So we started off with her "home college", Trinity: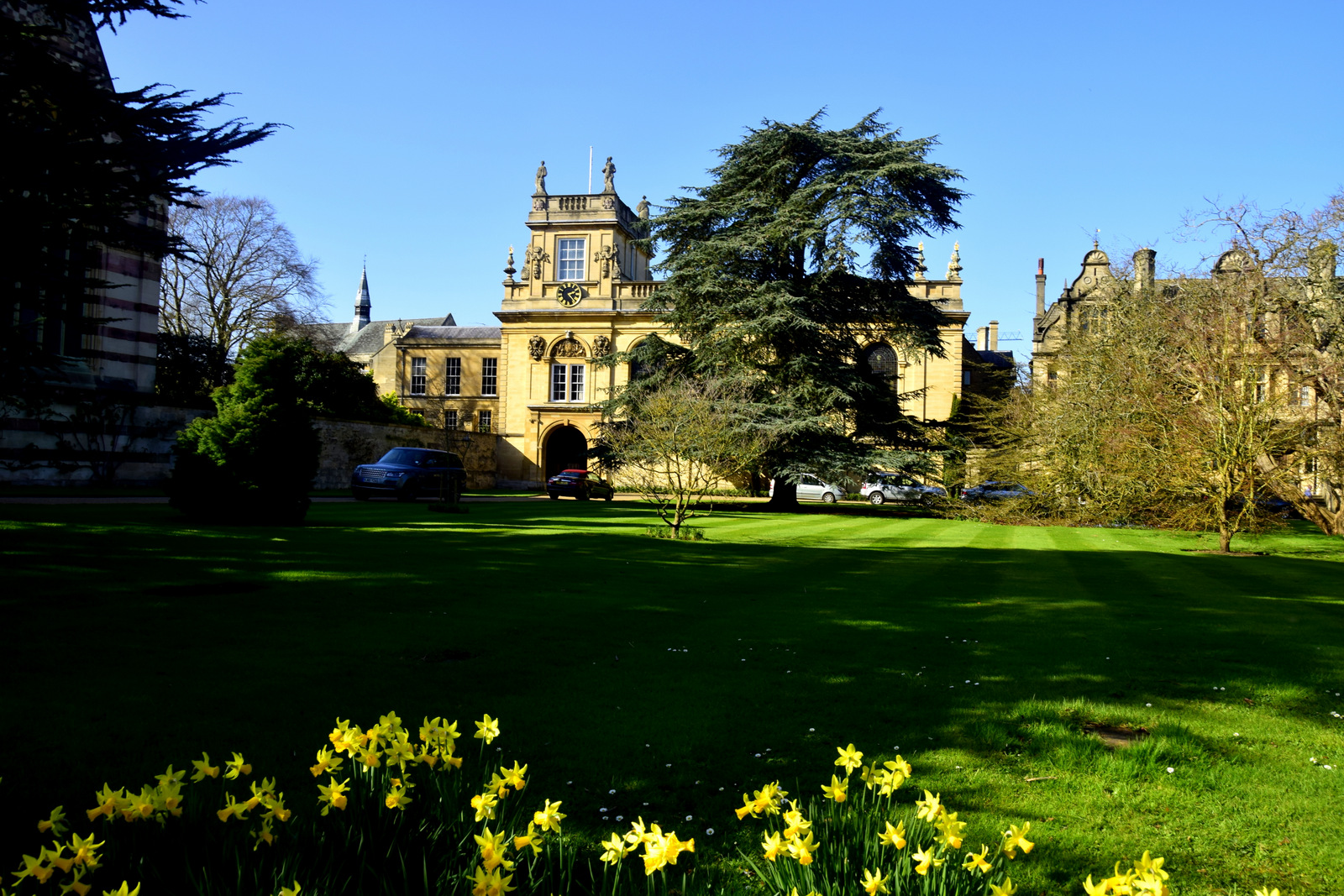 Another view of Trinity College with the Sheldonian popping up in the background… Somehow seems like I like to have it popping up in the background 🤔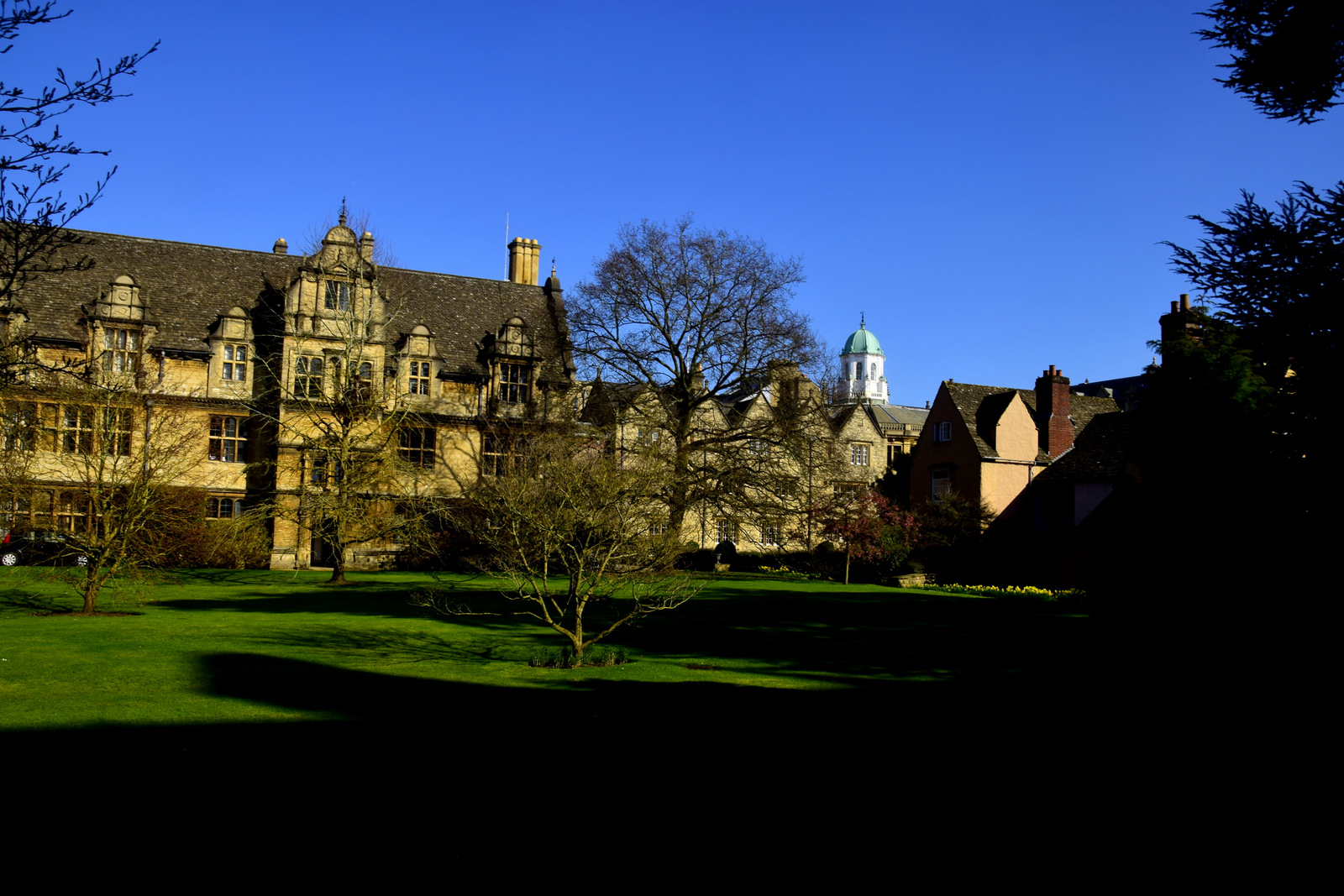 Remember the Great Hall in Hogwarts Castle from Harry Potter? It's actually based on a combination of a number of dining halls in Oxford. The main one being Christ Church's but because it only had 3 rows, the film-makers needed another dining hall and some computer imagery to create the Great Hall. The other dining hall that was used was this one at Balliol College since it had 4 rows of long tables: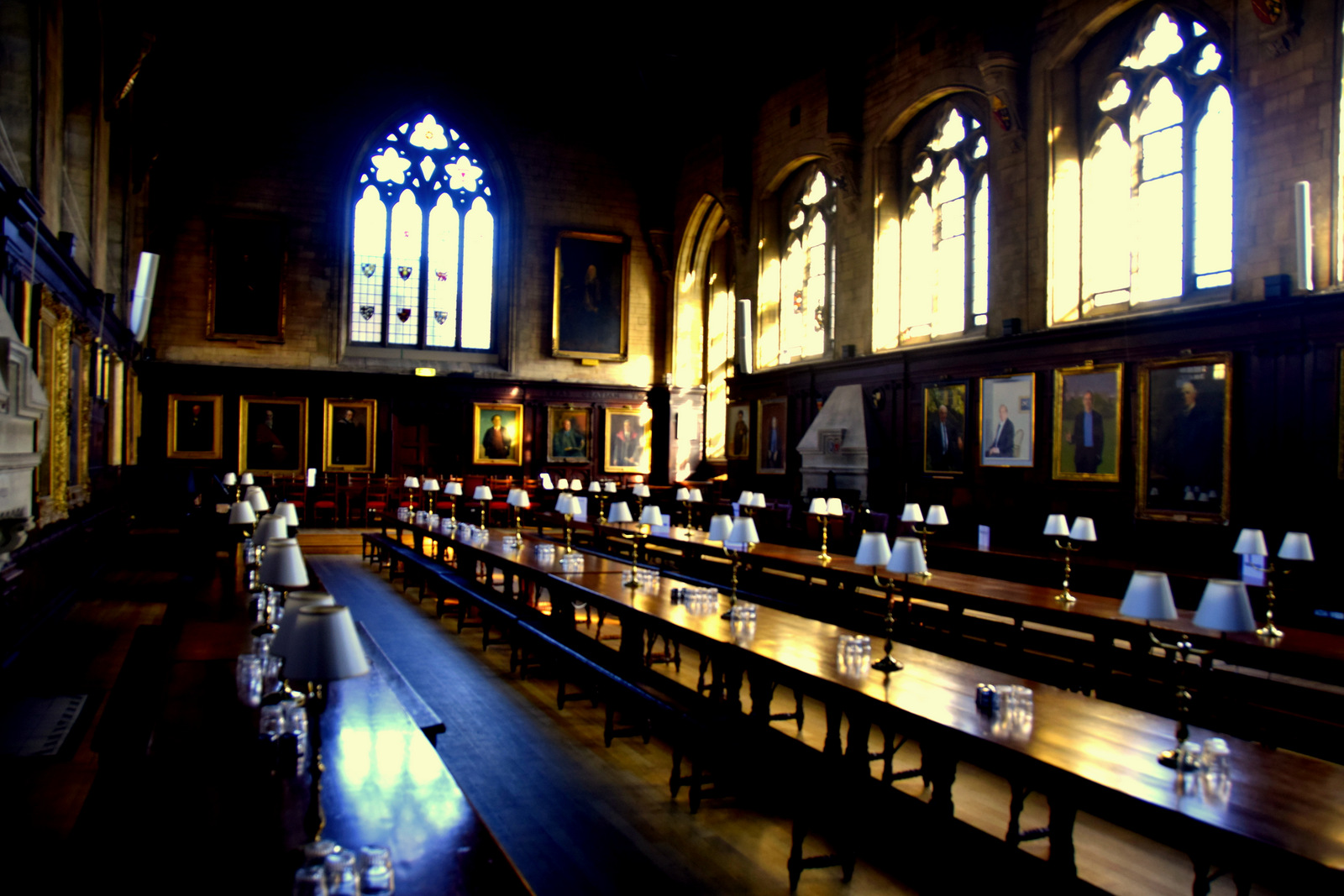 We headed back to the Radcliffe Camera again but turned left to go into All Souls College. Apparently, only one postgraduate is admitted into the college every year… Usually it's out of bounds, but that day was a good day so we got to go in!
Here's the interior of All Souls College Chapel: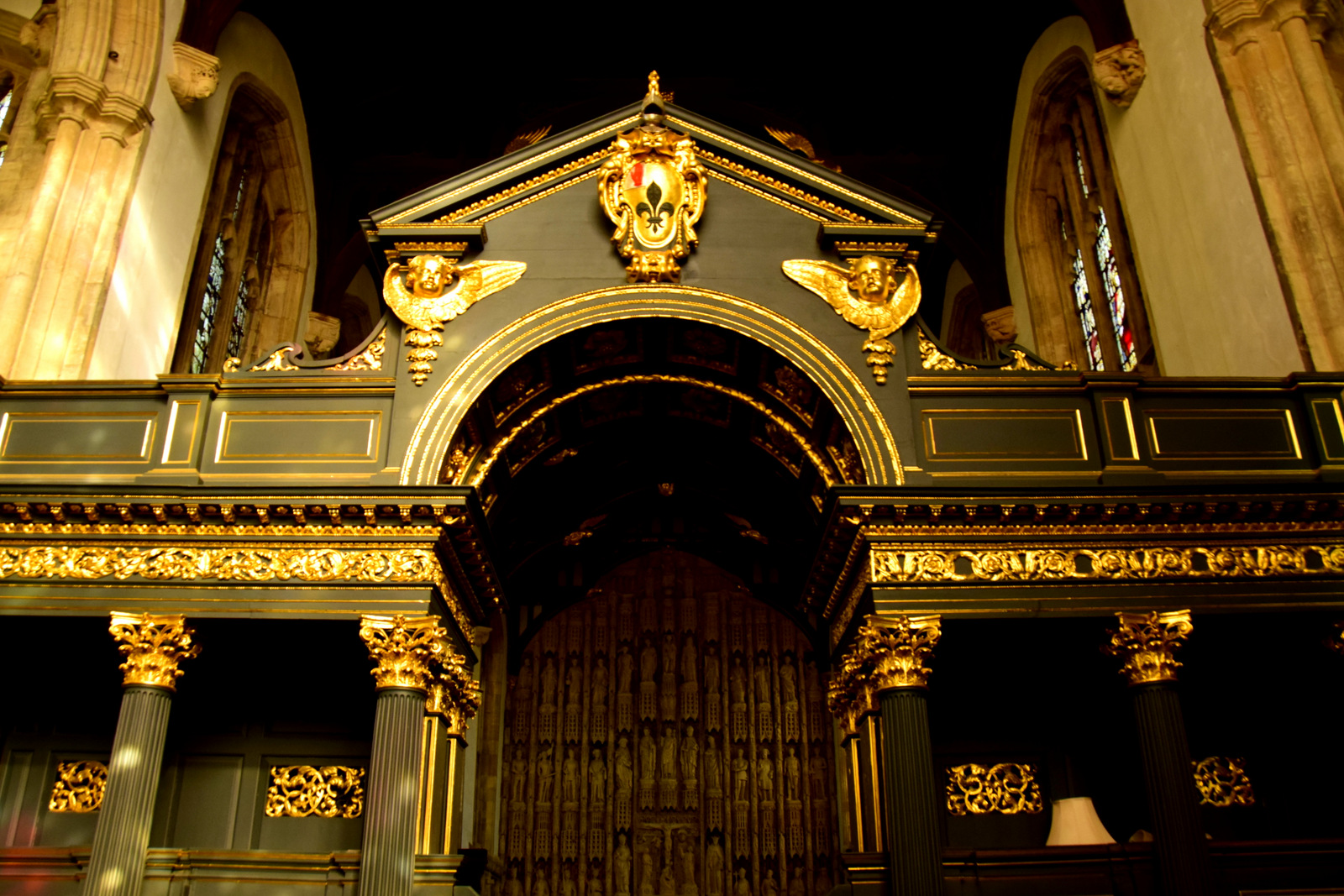 And this is a part of All Souls Quad (Hawksmoor Quadrangle) with the Radcliffe Camera behind it: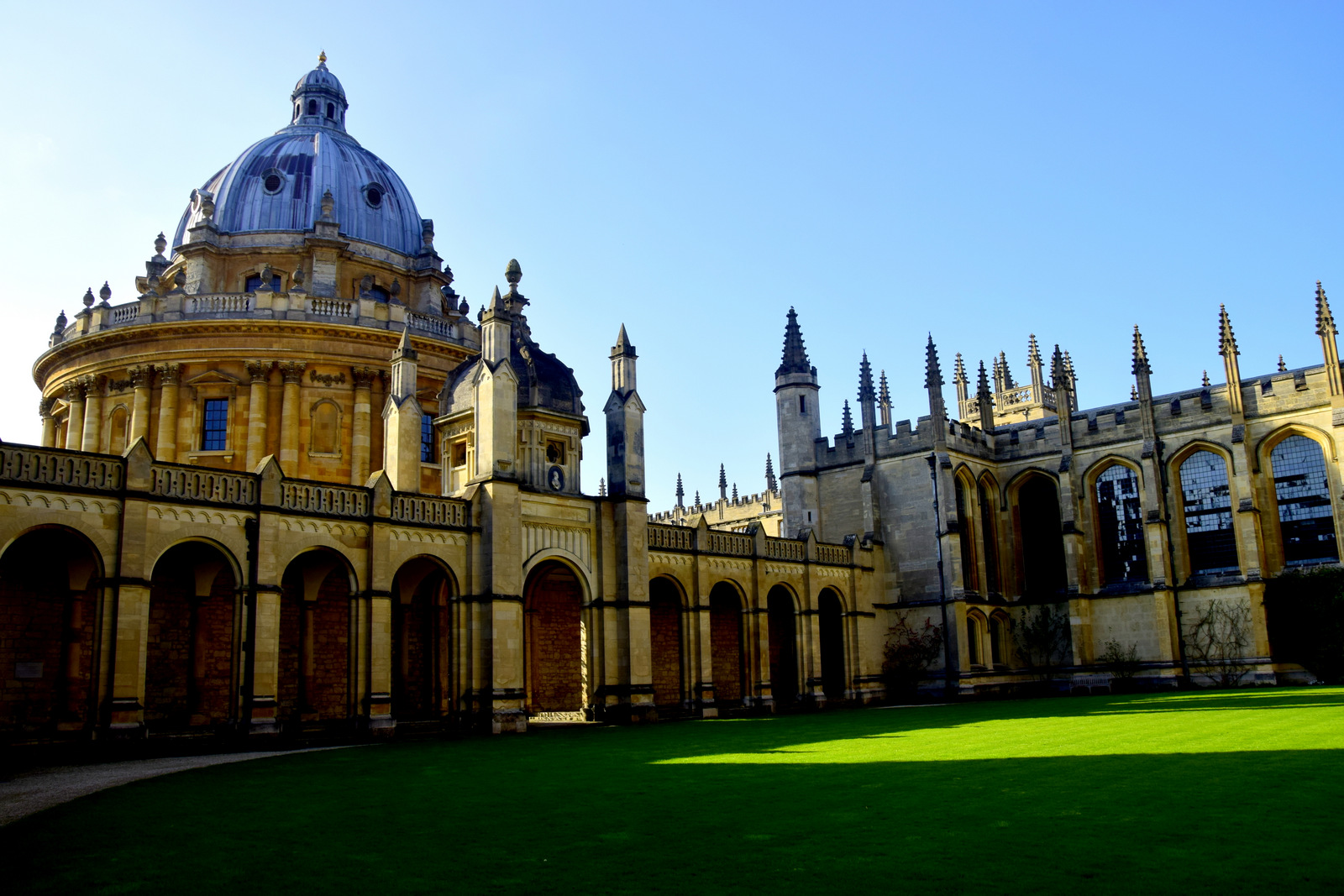 On the other side of Hawksmoor's Quadrangle are the Twin Towers which, under the afternoon sun, look absolutely stunning: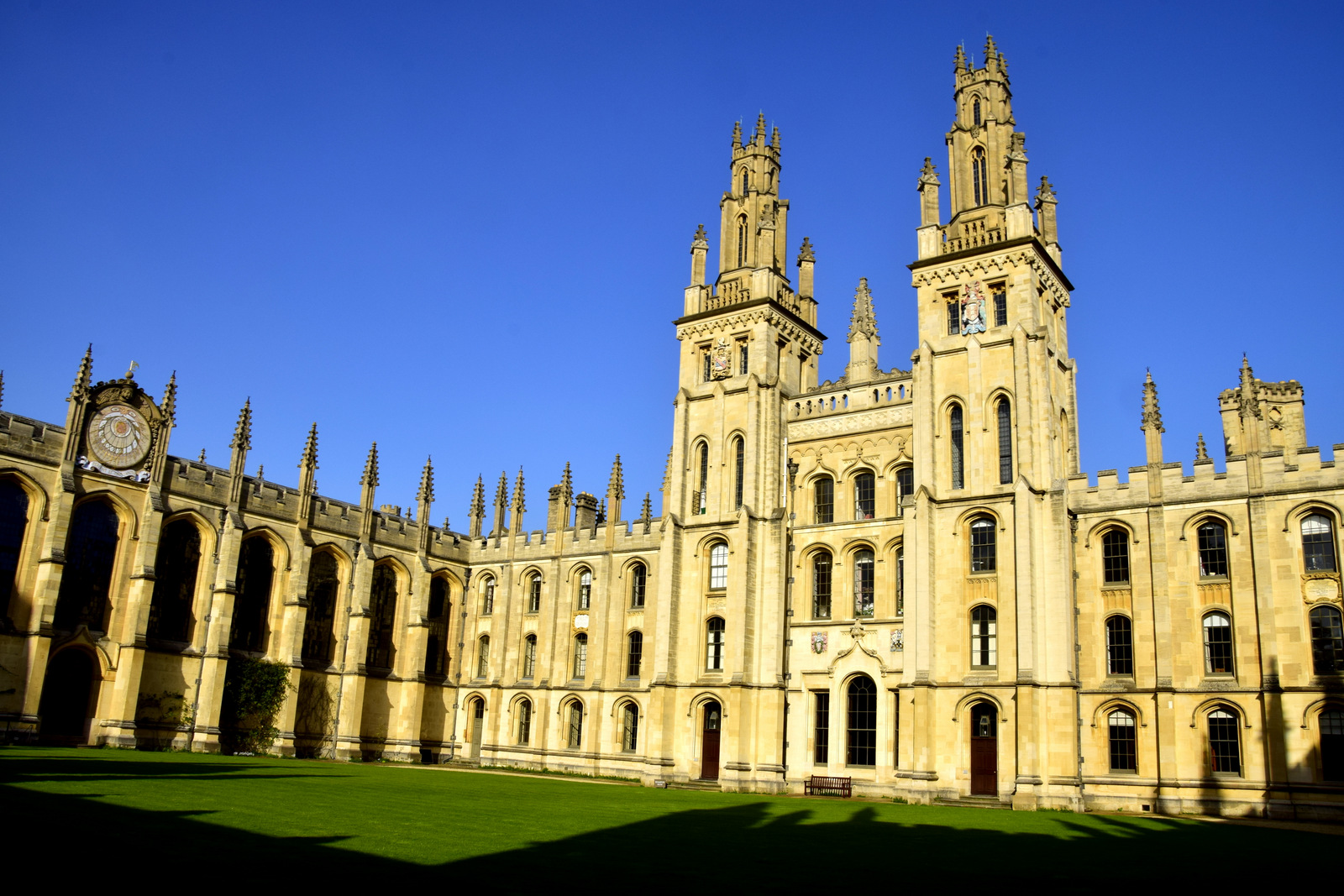 This here is The Queen's College from 2 different angles…
Some famous people who were part of this college are Tim Berners-Lee (creator of the world wide web), Rowan Atkinson (Mr Bean) and Tony Abbott (one of the many recent Australian Prime Ministers).
Leaving the best for last… this is Christ Church:
This is the Tom Tower and the Tom Quad.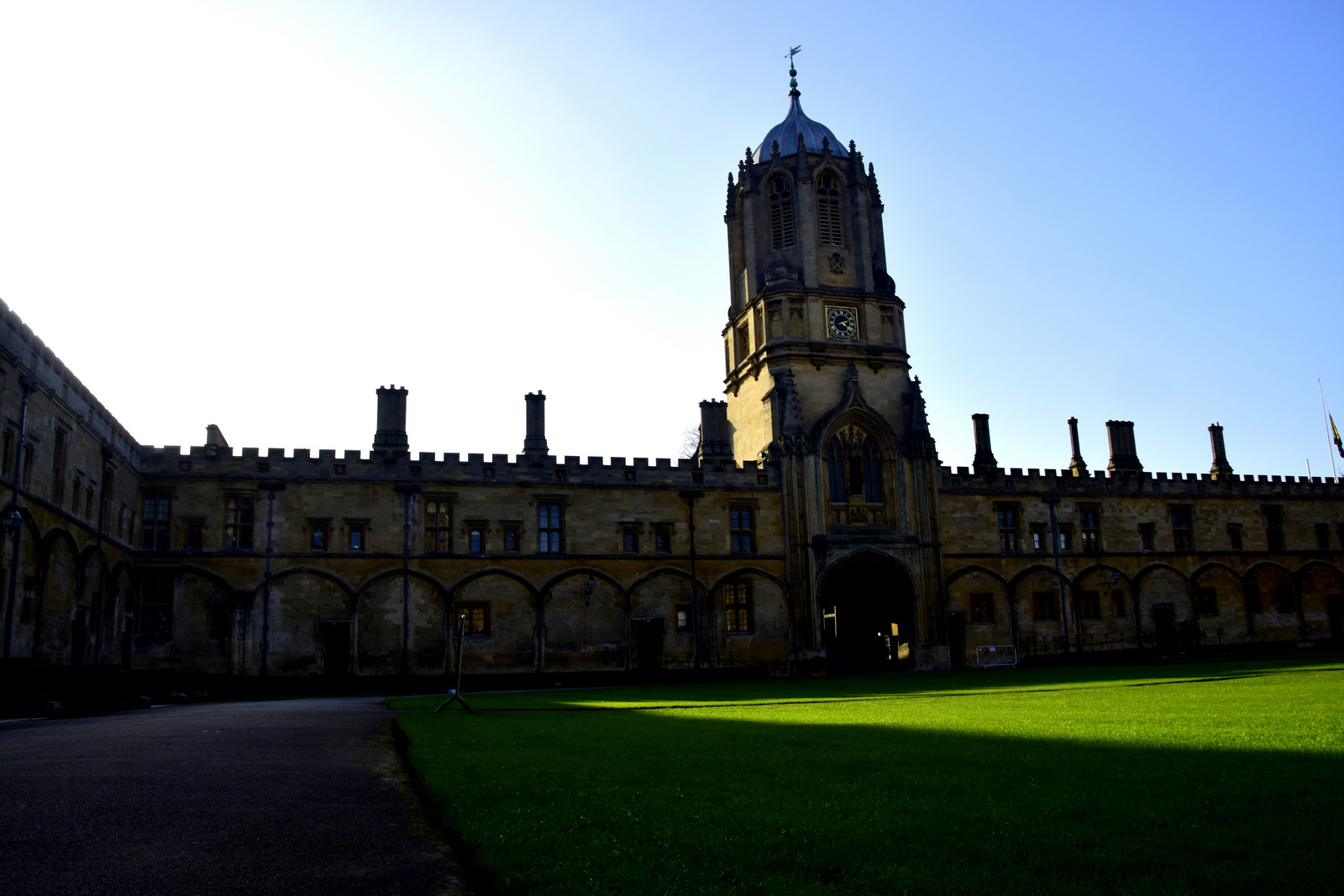 Christ Church Cathedral serves as both a cathedral and a college chapel which is special only to Christ Church. This here is the cathedral altar: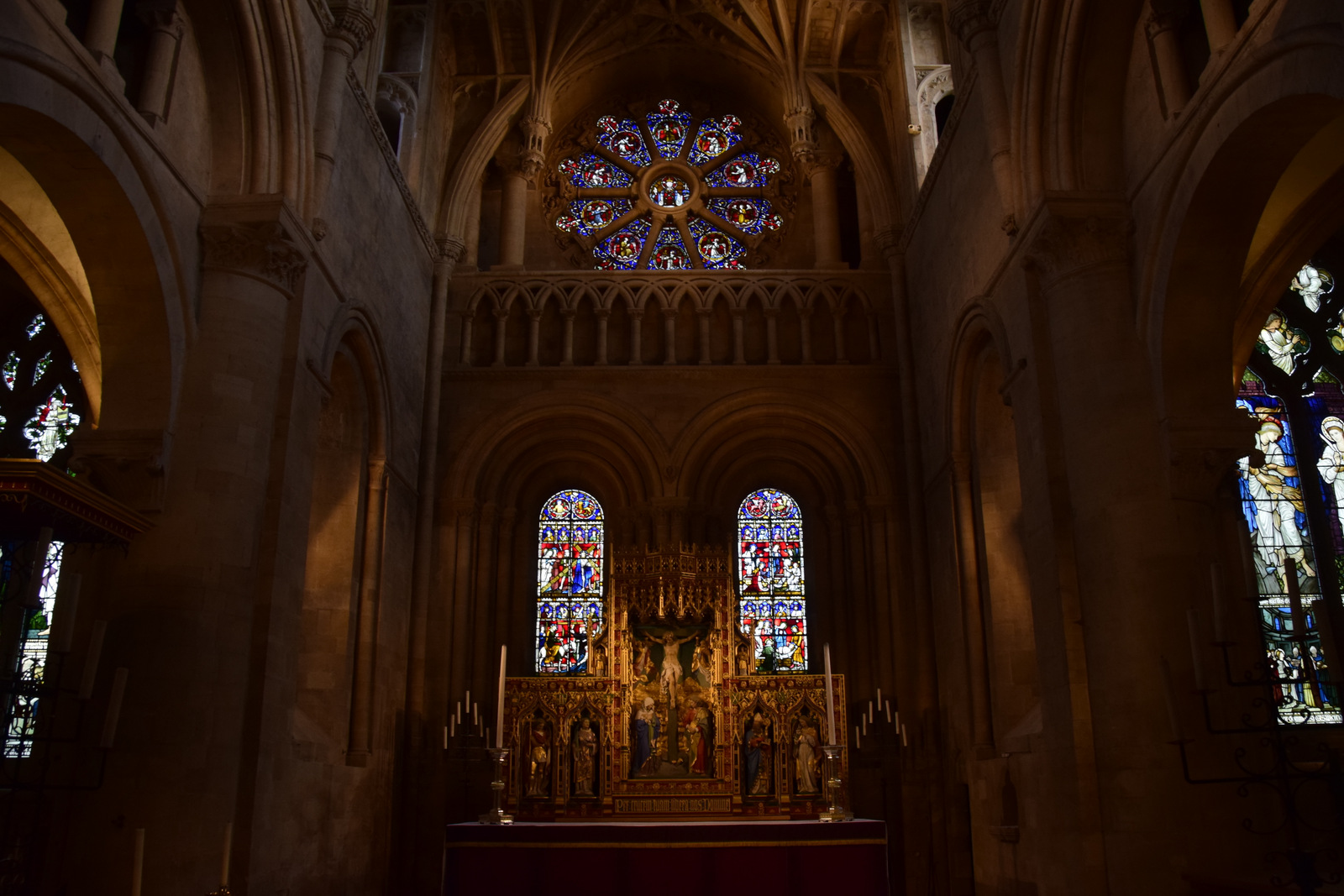 While this here, is the opposite view of it, facing the organ: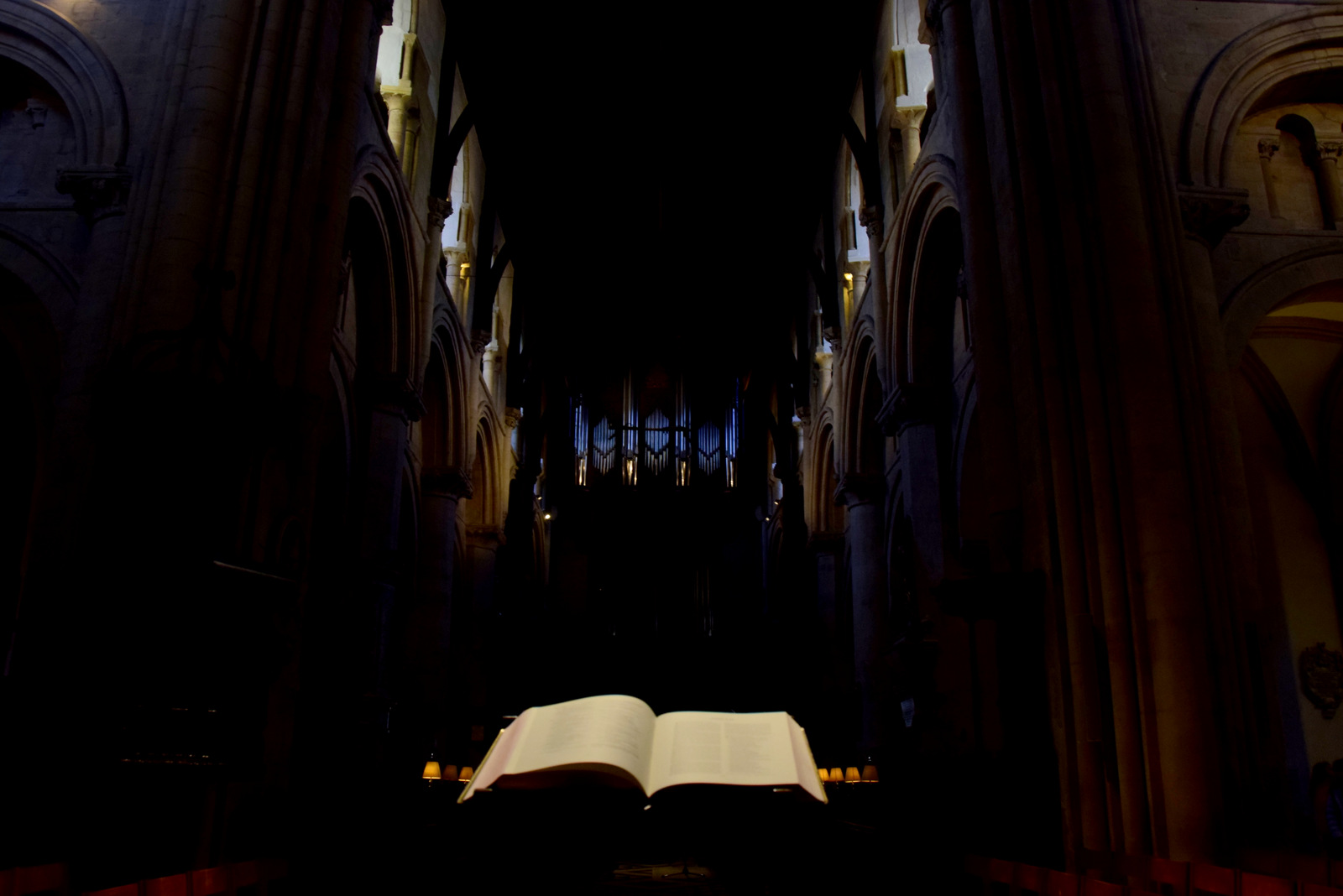 As you can see, the sun has begun to set on Oxford. The clear blue skies coupled with the sunset glow makes the spires of Christ Church look even more dreamy…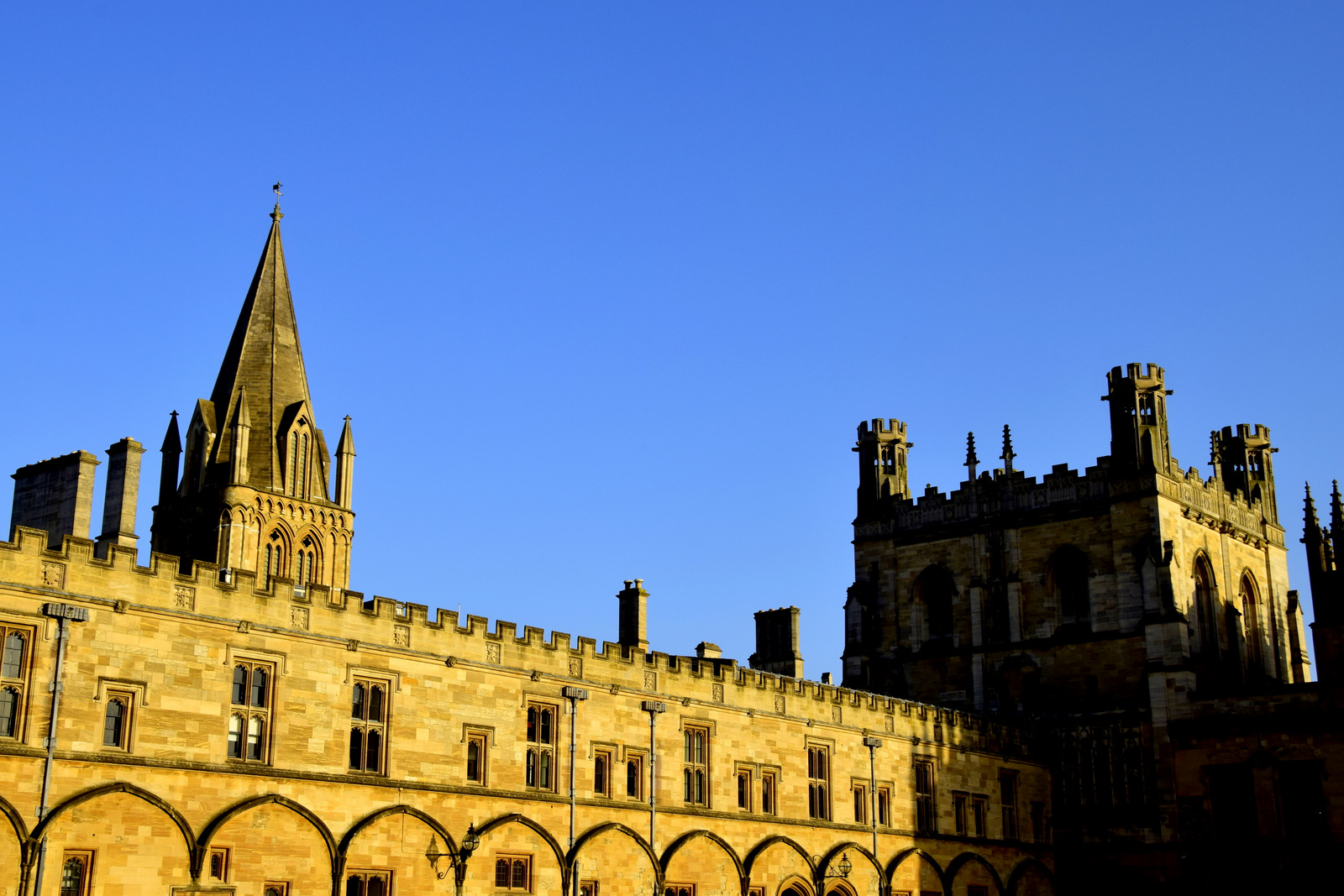 Back again at University Church but this time the sunset glow adds another dimension to the colours and of course… the spires again! You kind of get why Oxford is nicknamed "the city of dreaming spires" now, don't you? Pretty self-explanatory…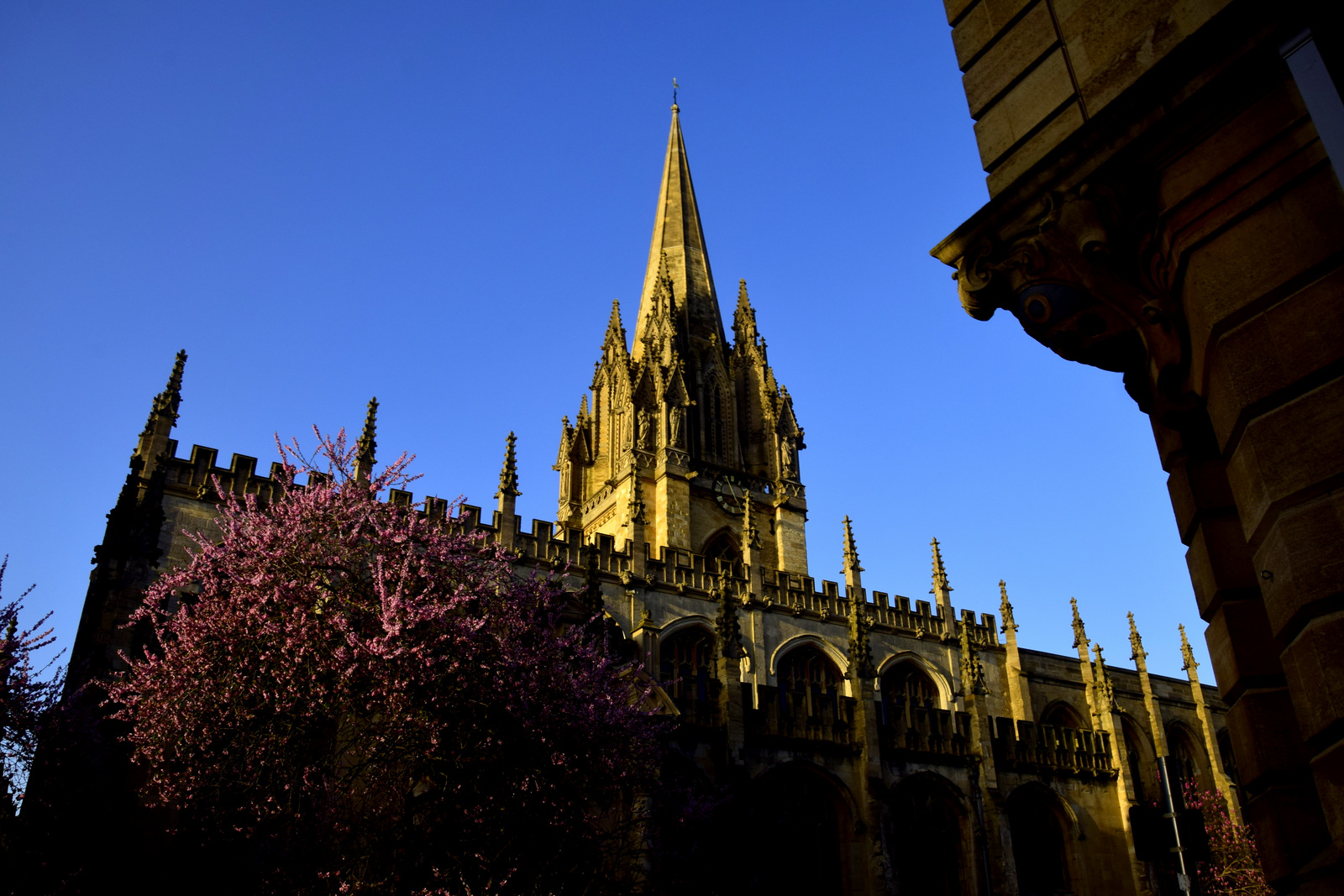 One last shot of the Sheldonian at sunset where spires still manage to get into the photo…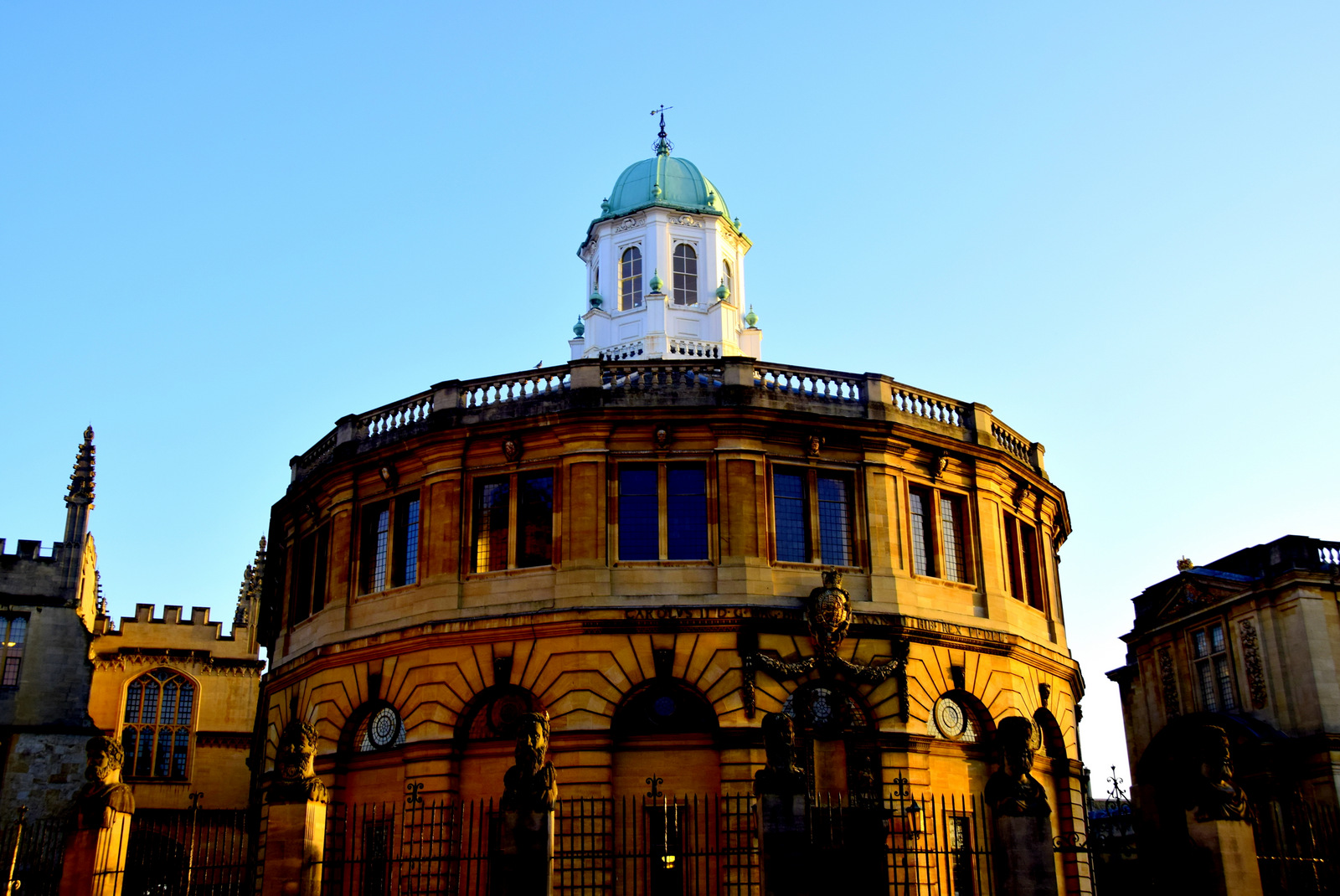 The weather made this day trip to Oxford really enjoyable but I should warn you that you'll walk quite a fair bit if you want to get to these places mentioned. I went to some other colleges and buildings but not all of them made it into my photo collection. One of which was Magdalen College which is close to the river where the Oxford champions (they won the title on 2nd April 2017) of the Oxford-Cambridge Boat Race train.
So that's it for Oxford then. Managed to also head to Reading last Wednesday with my coursemates so there'll be a short one on that next week as well as how I've spent the first week of Spring Break just unwinding and doing a bit of cooking. Now I've got to get back to my research work again. Until Monday then…
Have a blessed weekend everyone! 🌈
Ben