Happy Easter everyone!
I'll continue on from where I left off… Taking a midweek break to go on a trail in South Downs National Park. I like strolling in nature because it gives you a nice sense of privacy and that for me, gives me an opportunity to do some reflection and meditation amongst the beauty of divine handiwork.
South Downs National Park is England's newest national park and covers the South East region, including the routes that lead all the way to The Seven Sisters in East Sussex. That end of the National Park is even more scenic so hopefully I'll find time to go all the way there. I picked the route that's closest to Guildford, i.e. via Haslemere, which is just a few stops away on the same train that goes to Portsmouth Harbour.
The Haslemere-Fernhurst trail begins from Haslemere Town Centre so you'll have to take a 7 minute walk from the train station there first. Then you'll have to look for a little turn in that leads to Swan Barn Farm. It's not very easy to find so do get a proper map to help you along. I relied a lot on my NAVEX experience during my army days to get me around because not all routes are clearly marked (some might have faded). That said, with the sun setting much later than it did back in December, I wasn't too worried that I'd be stranded.
Here's the view of Swan Barn Farm (towards Town Centre) from the other end: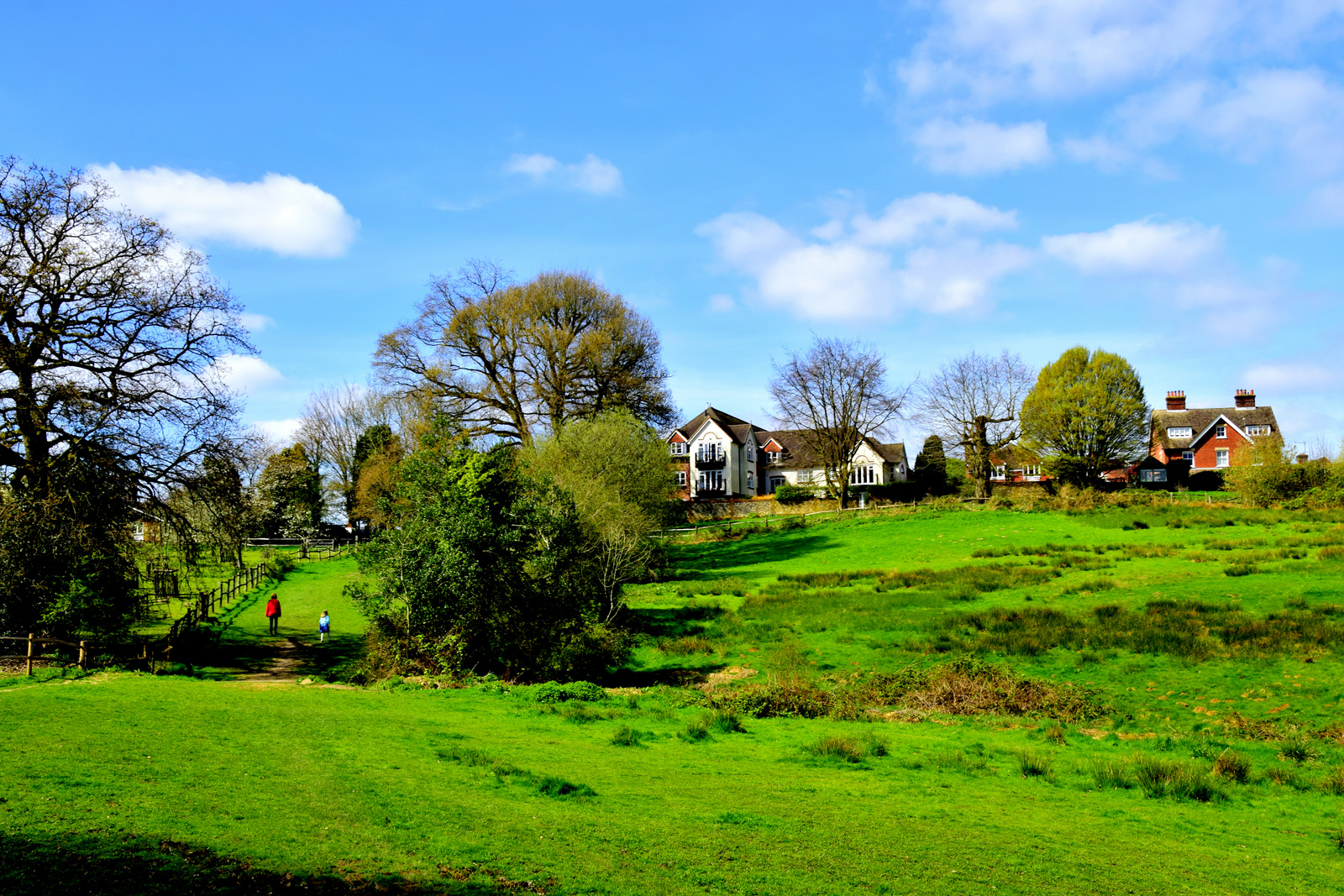 Decided to take the more obvious route up via Tennyson's Lane and I was rewarded with rows of houses with beautiful blossoming flowers.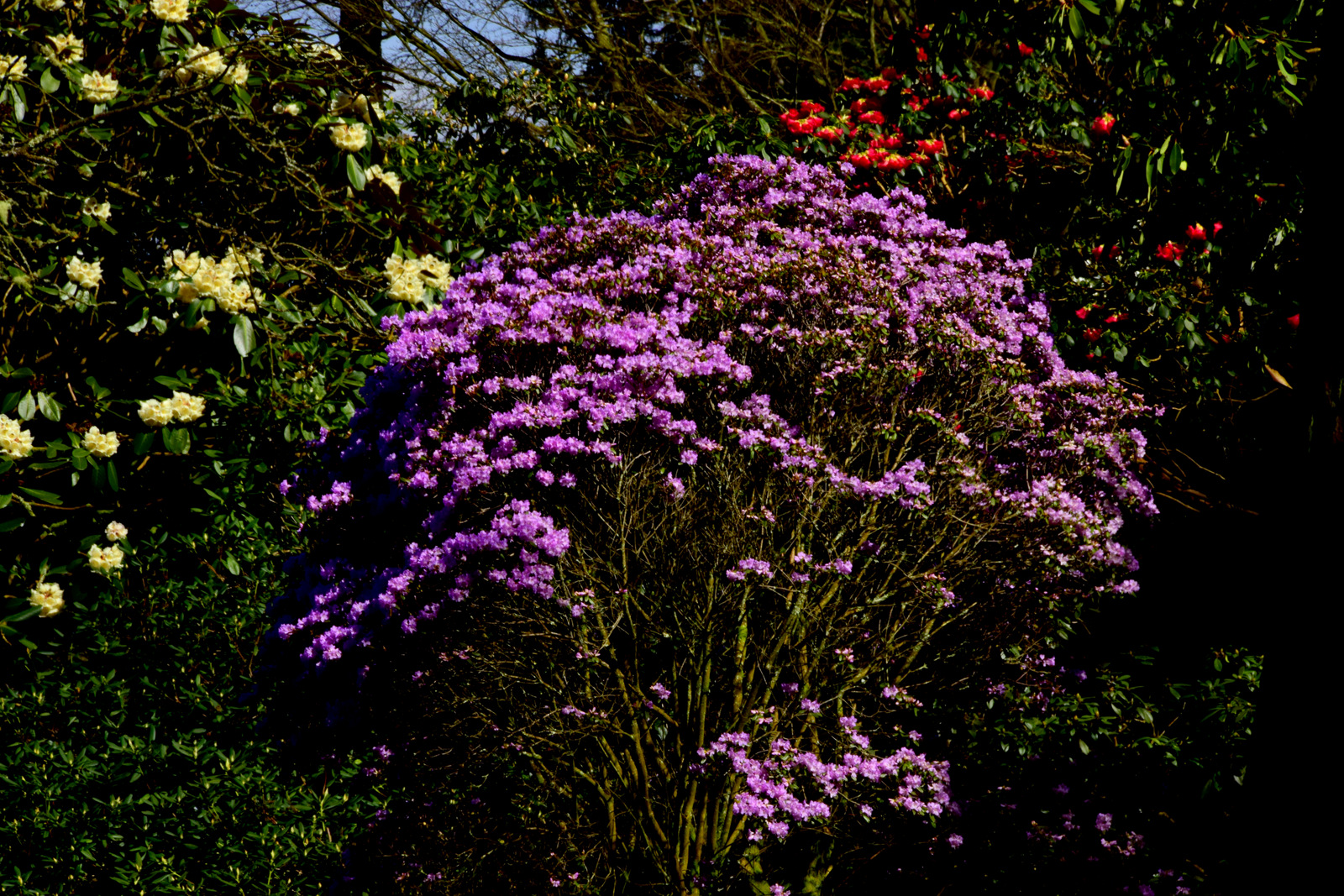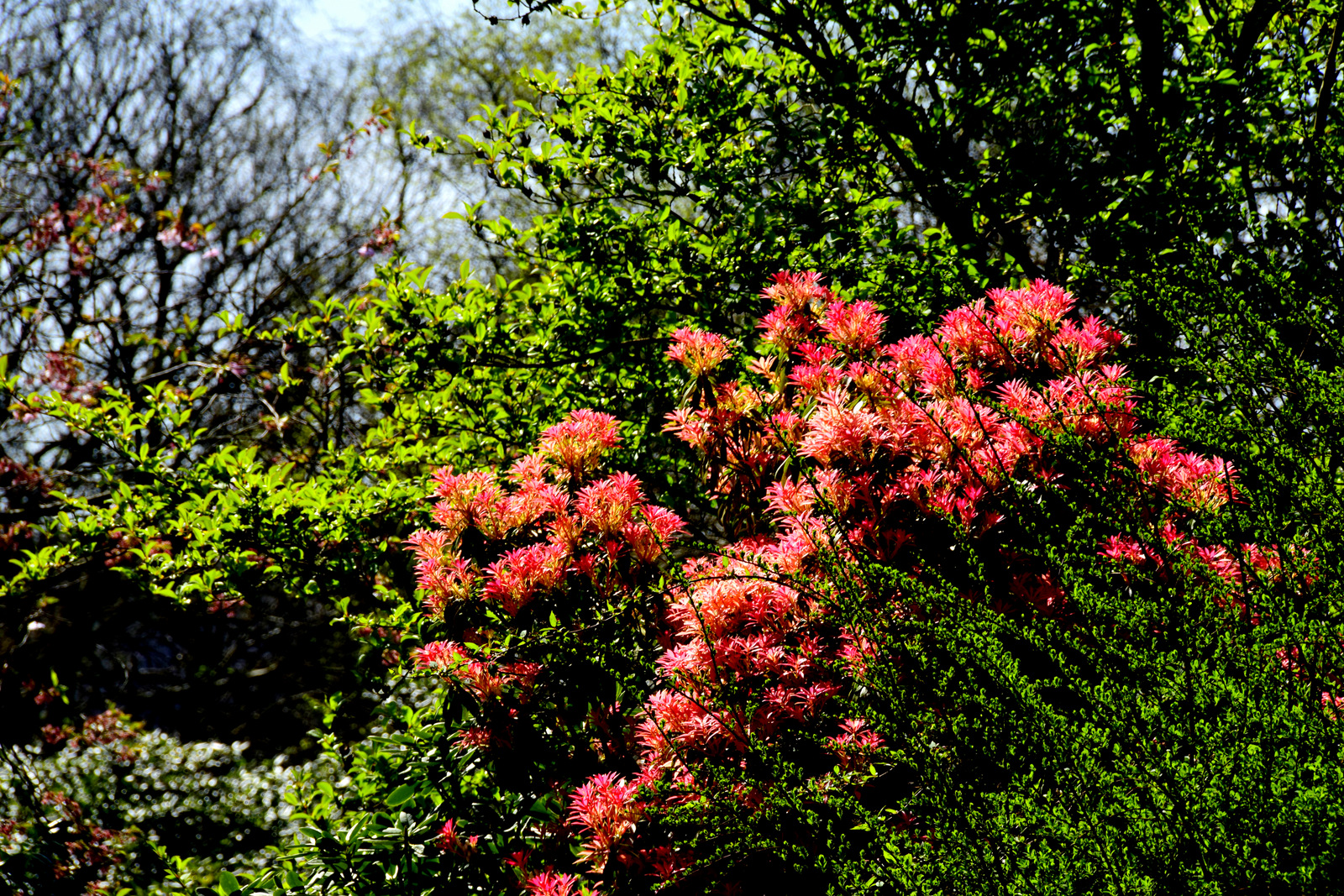 Eventually, you'll end up at a car park before a proper park trail up: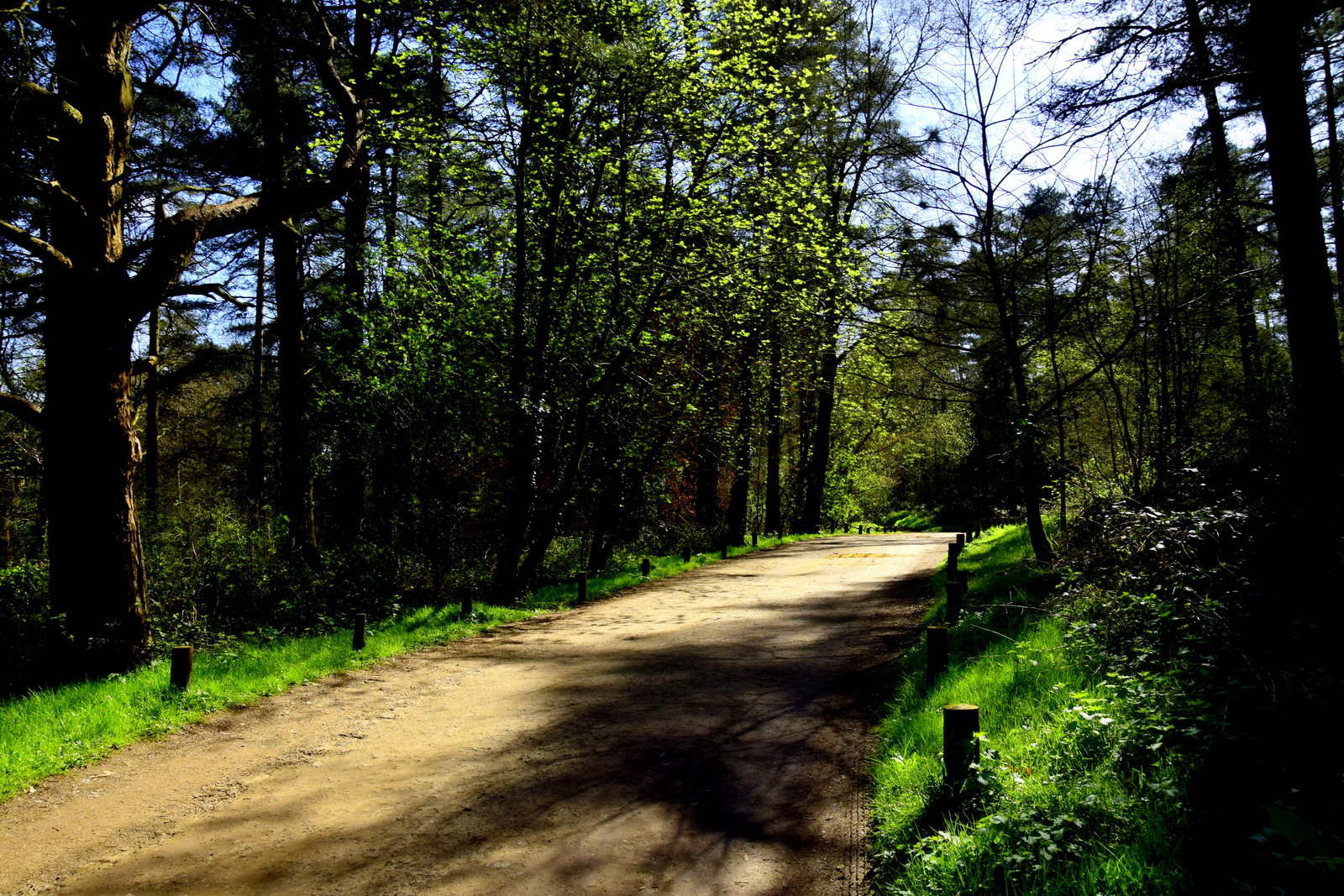 As you're nearing the top, you'll start to notice roaming cattle just minding their own business: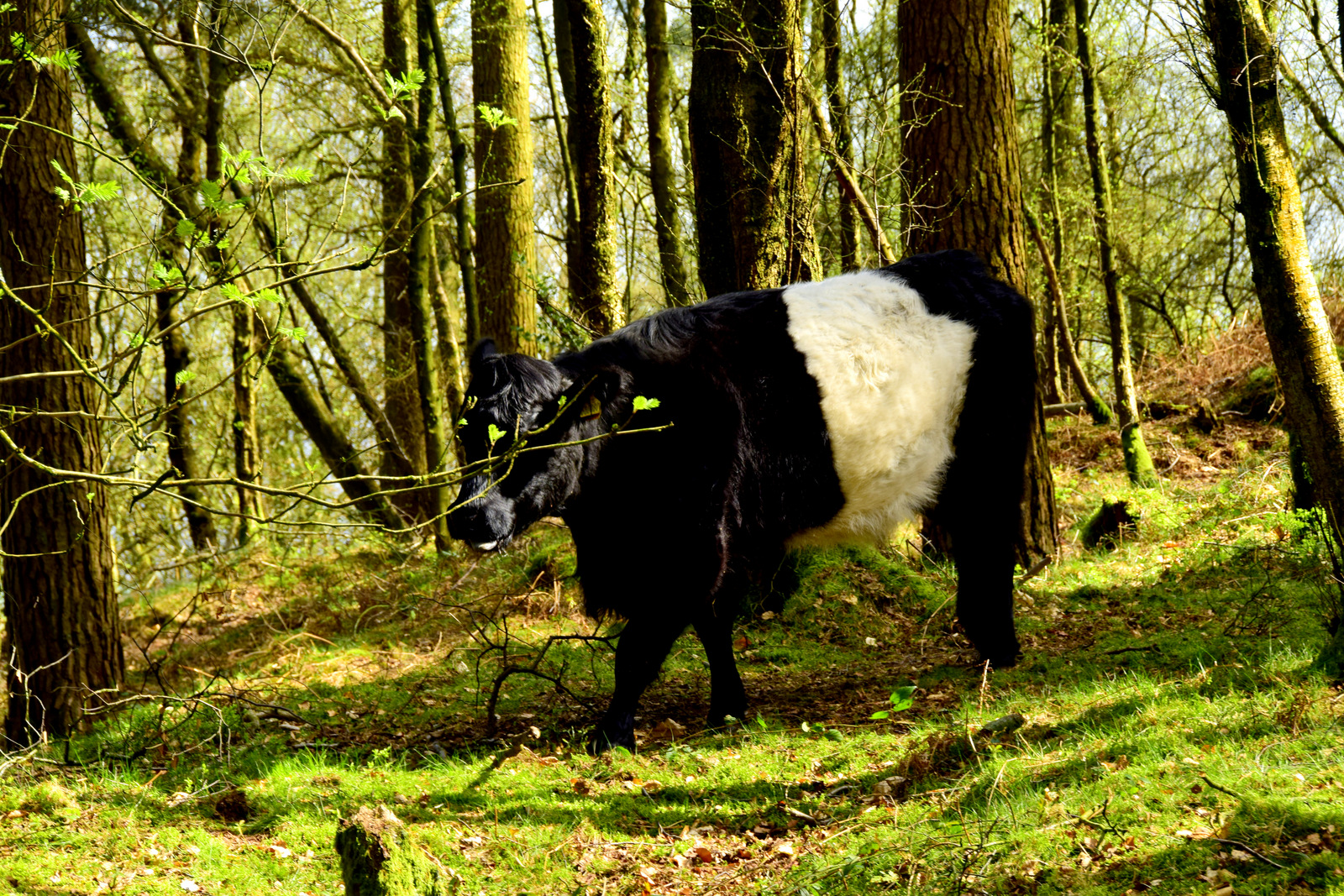 It's not a steep climb at all and with the Spring weather, it's quite an enjoyable stroll up. It's well-worth the climb because you'll be treated to this beautiful view of the South-West all the way till the Midhurst: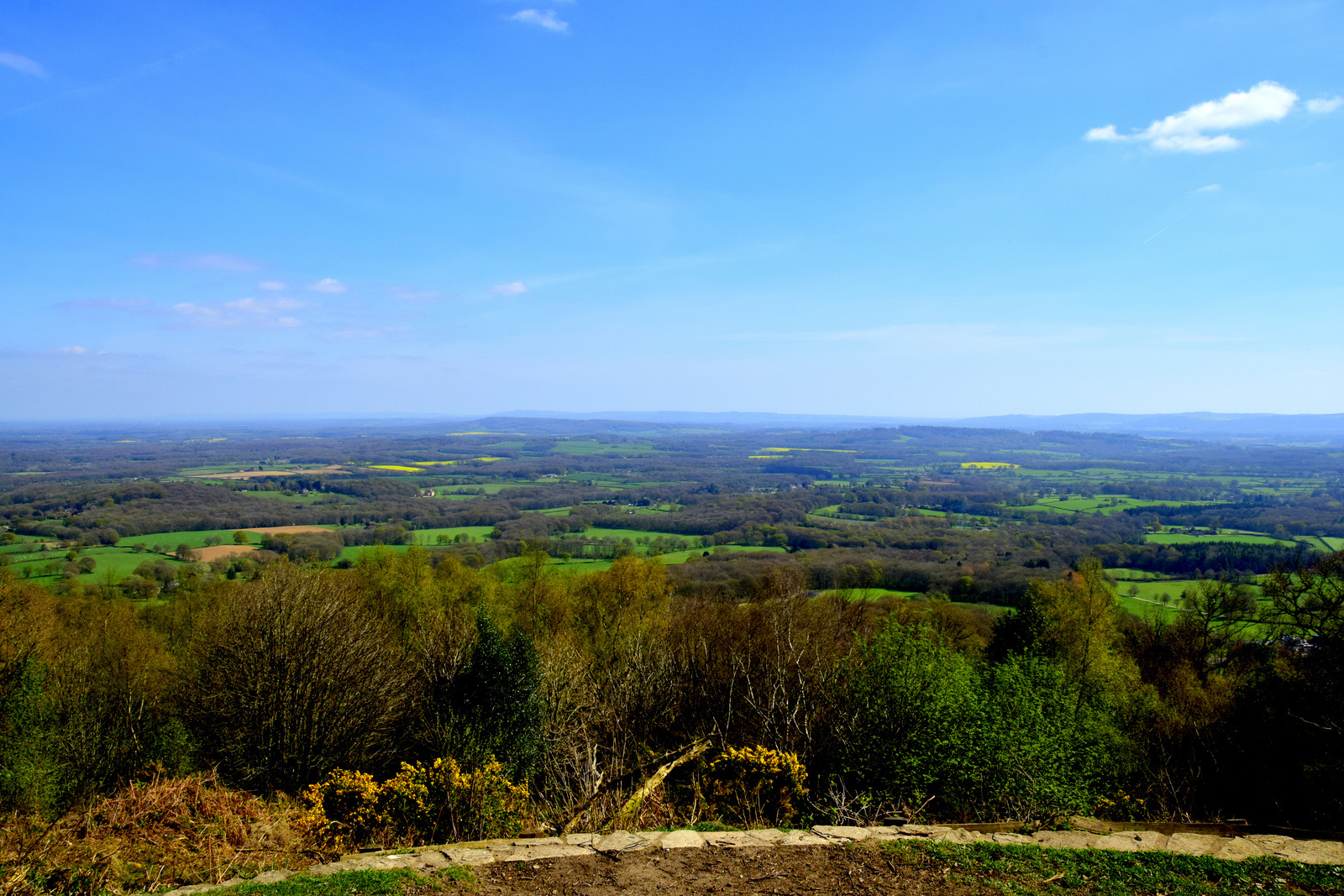 It's called the Temple of the Winds. Was given a bit of a history lessons by some of the locals I met up here who told me that it got its name from during the Bronze Age!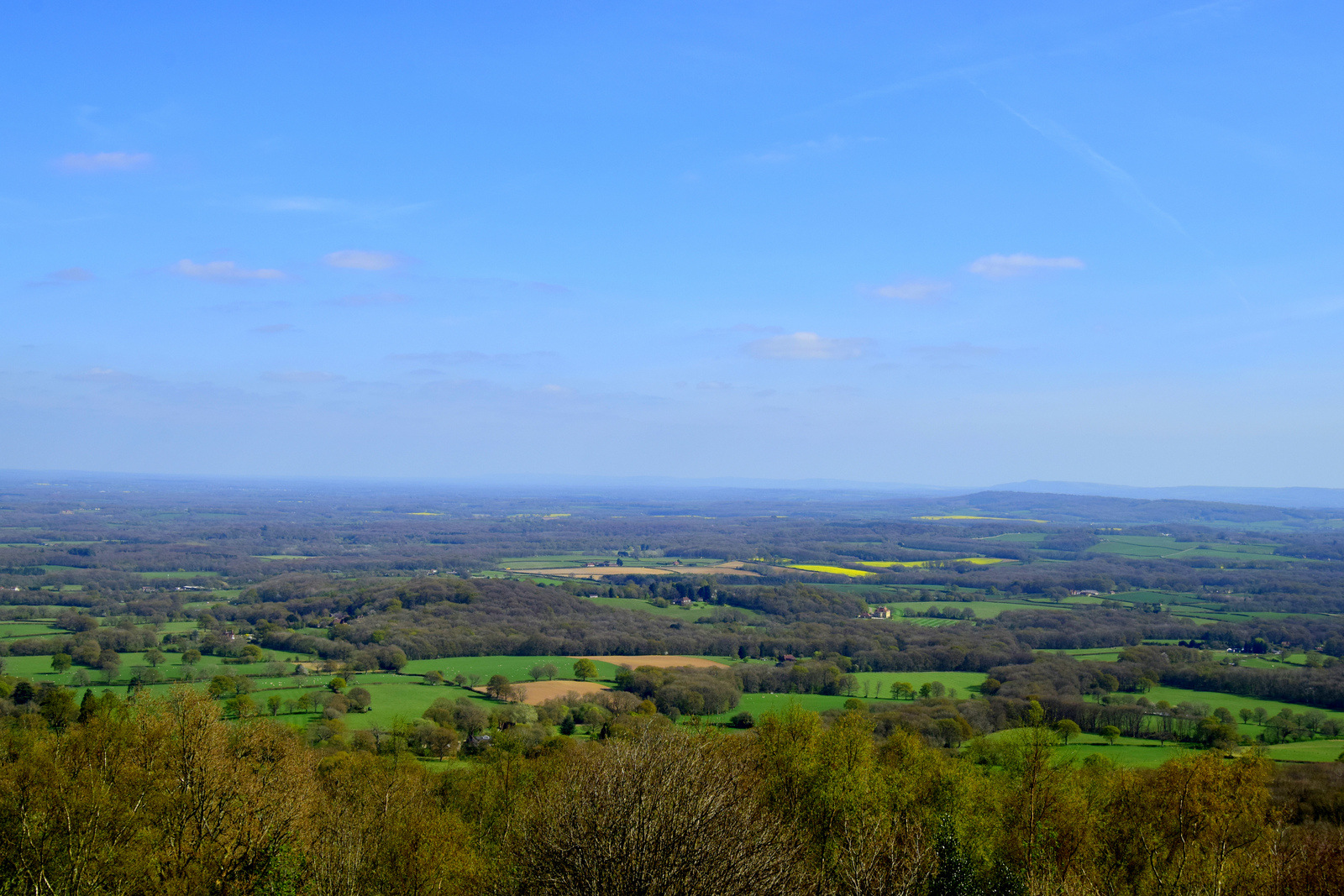 This is Midhurst when zoomed in all the way with a zoom lens: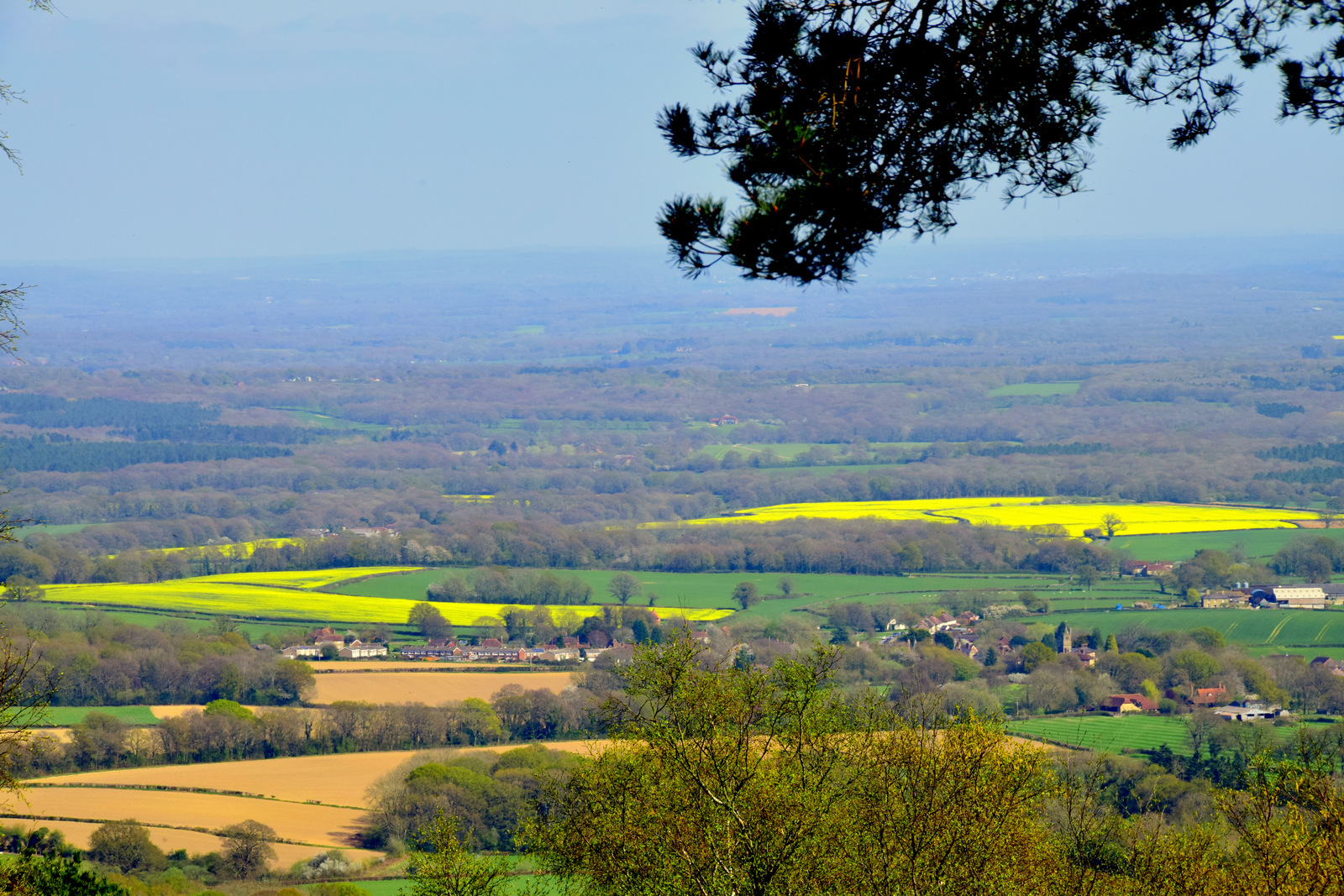 The view from up here was enough to convince me to hang around under a little tree for a good 45 minutes! With the clear skies, you could even see the moon in the daylight!
Underestimated my appetite so my packed lunchbox was not enough to last me if I'd gone further on towards Fernhurst. As such, I had to settle for a shorter trail by taking the route down by Fernden Lane, which is not that much shorter to be honest. Again, it's sort of like the countryside so you get to enjoy the quietness of it all with hardly anyone else but me taking a super duper long walk. The houses around here are filled with the pretty colours from the flowers all around and it emphasises the beauty of Spring perfectly!
In the countryside, you'll also get to see what you wouldn't usually see in the town… like sheep… 🐑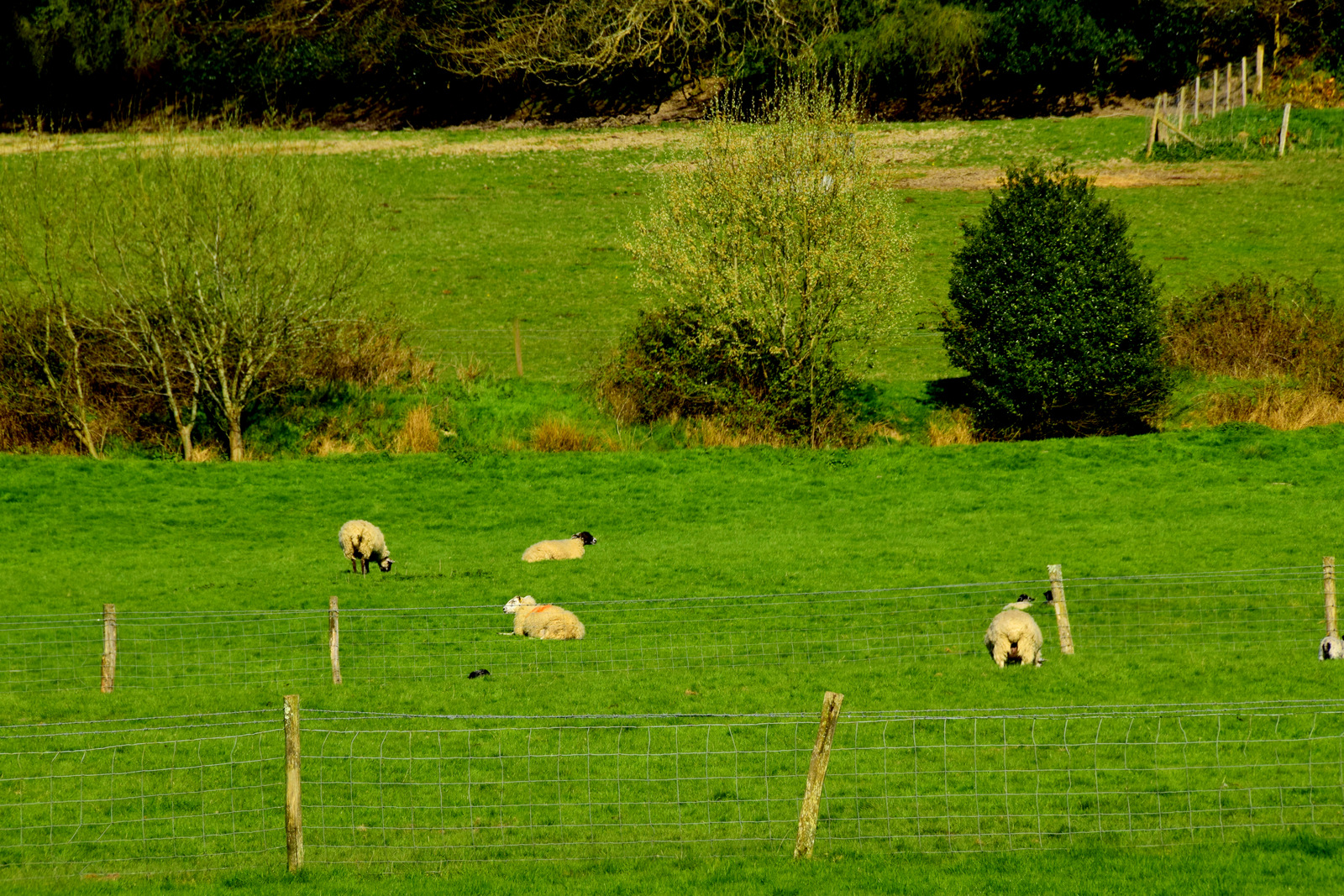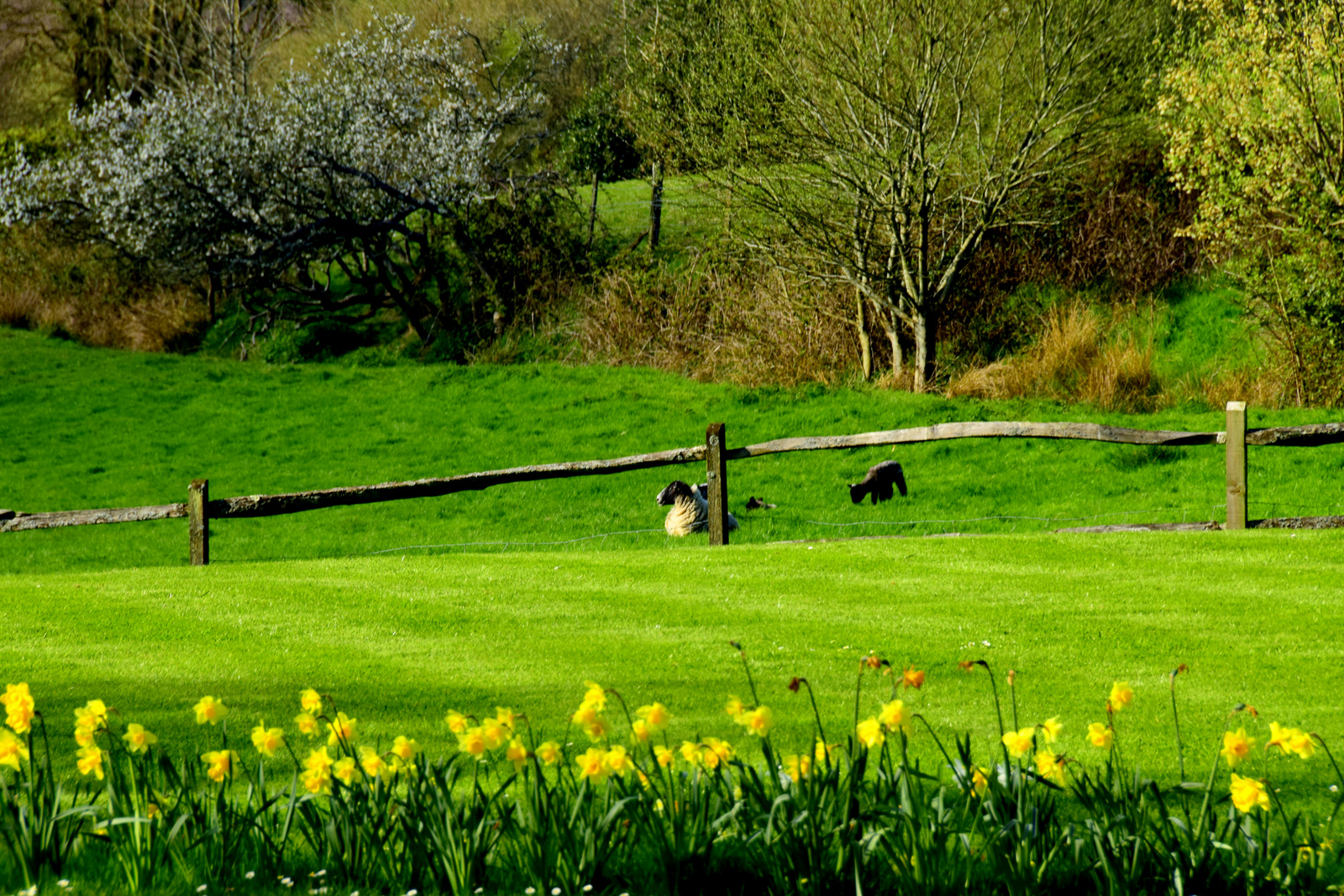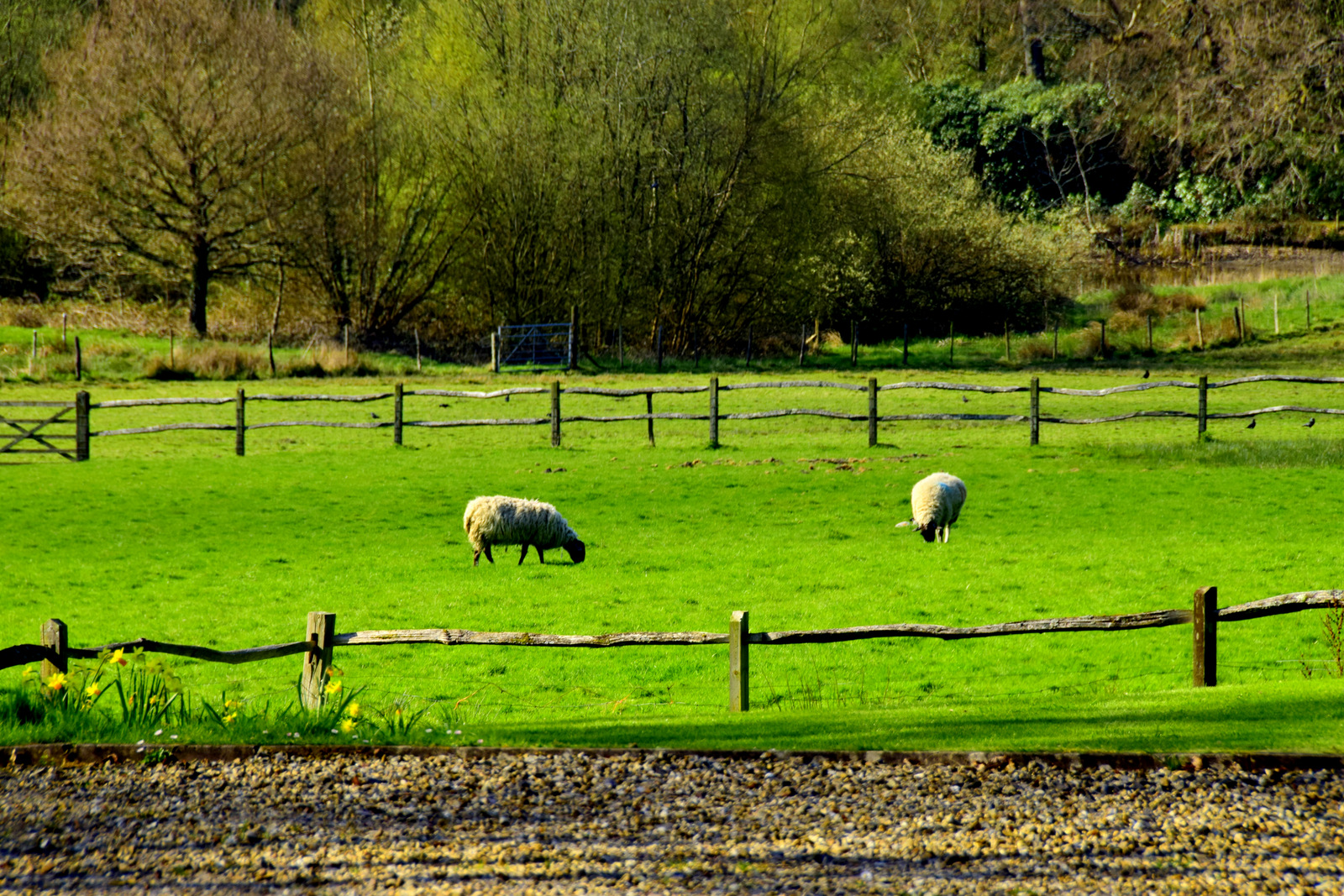 This here is Fernden Lane: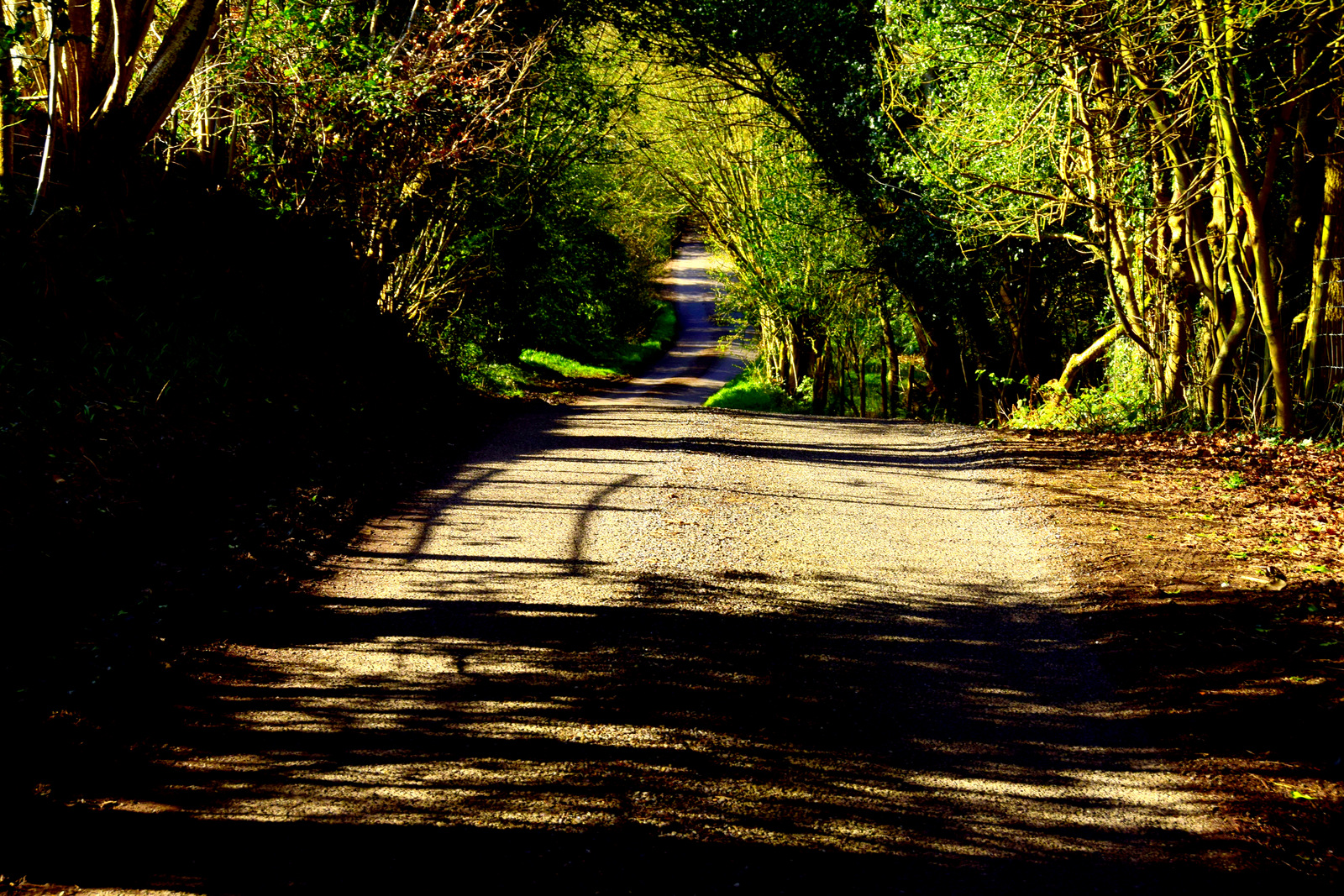 After quite a while strolling on my own along Fernden Lane and it seemed like a never-ending road, I spotted these horses and a pony: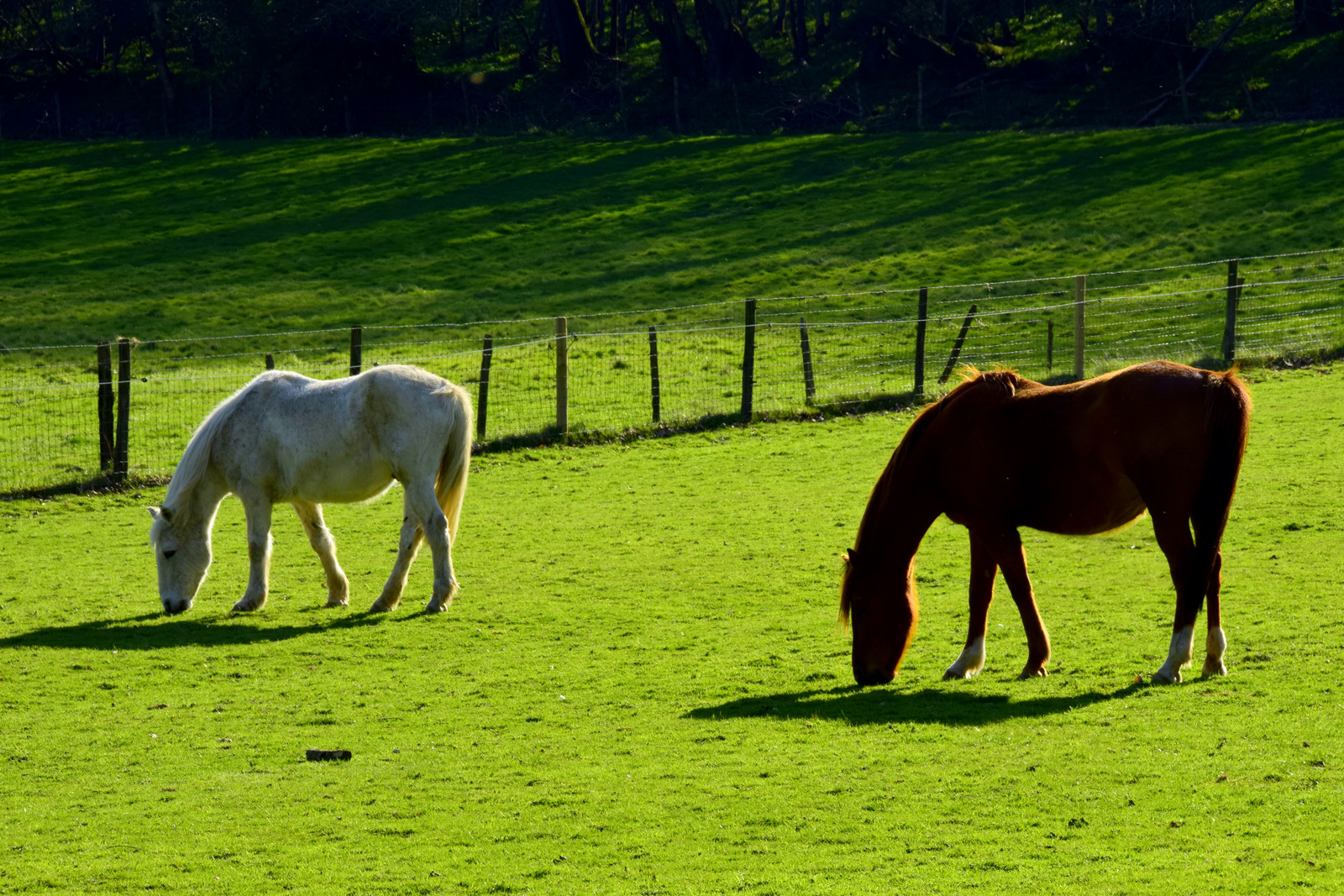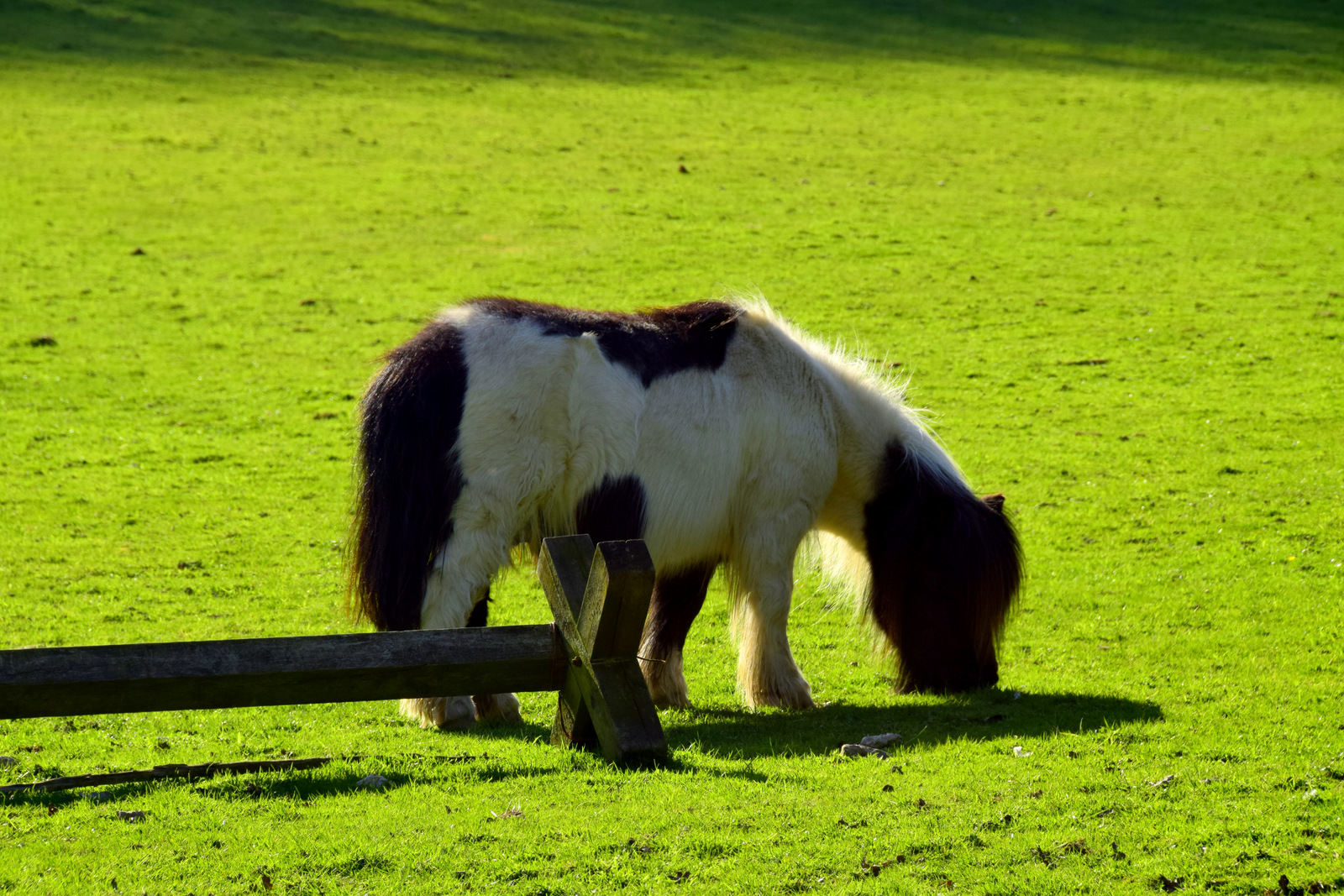 Thanks to the sun, and the greens, the photos turned out just as they were in real life!
A trail is not complete if you don't find a little pond or lake that reflects the blue skies 🌳🏞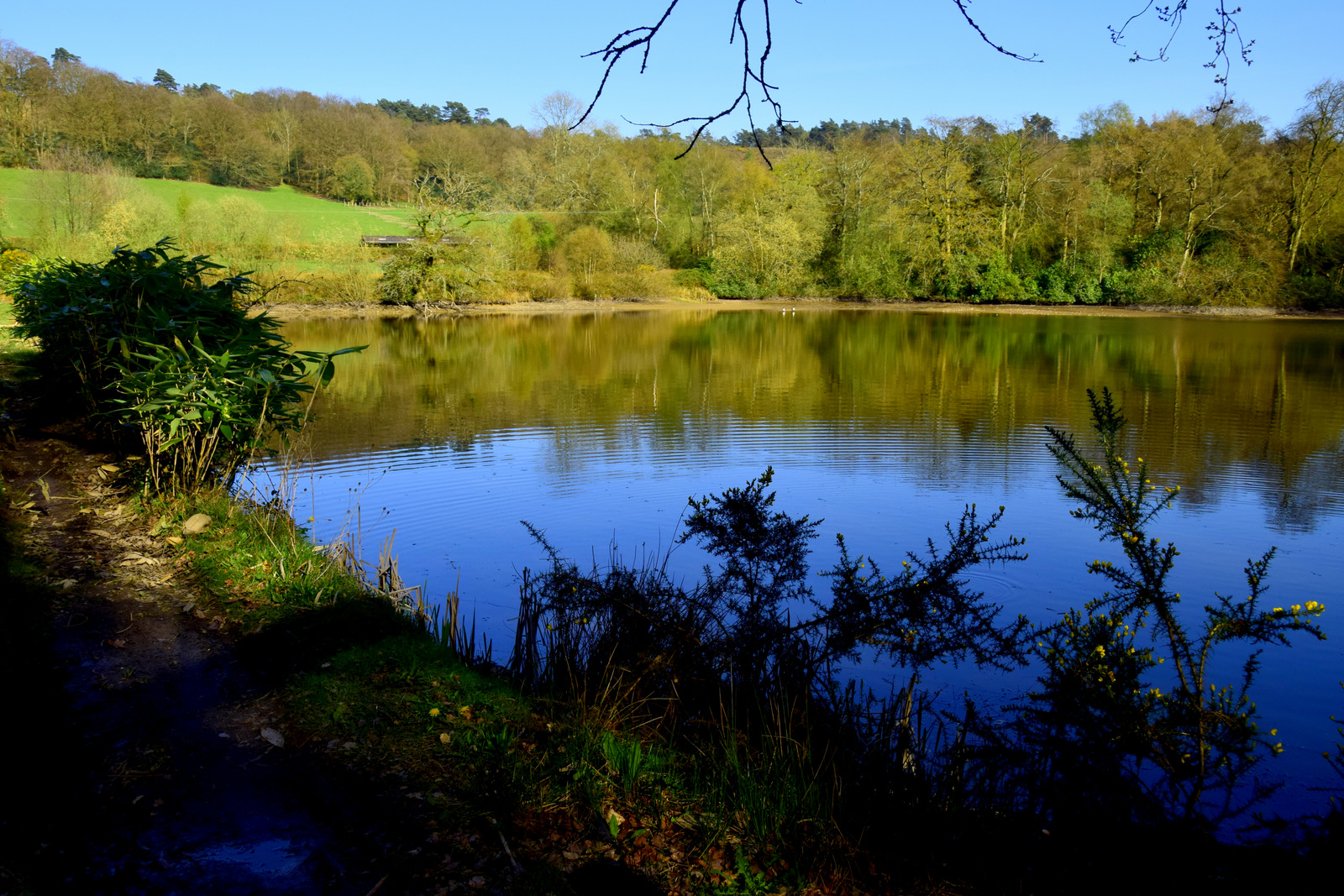 More flowers 🌼🌸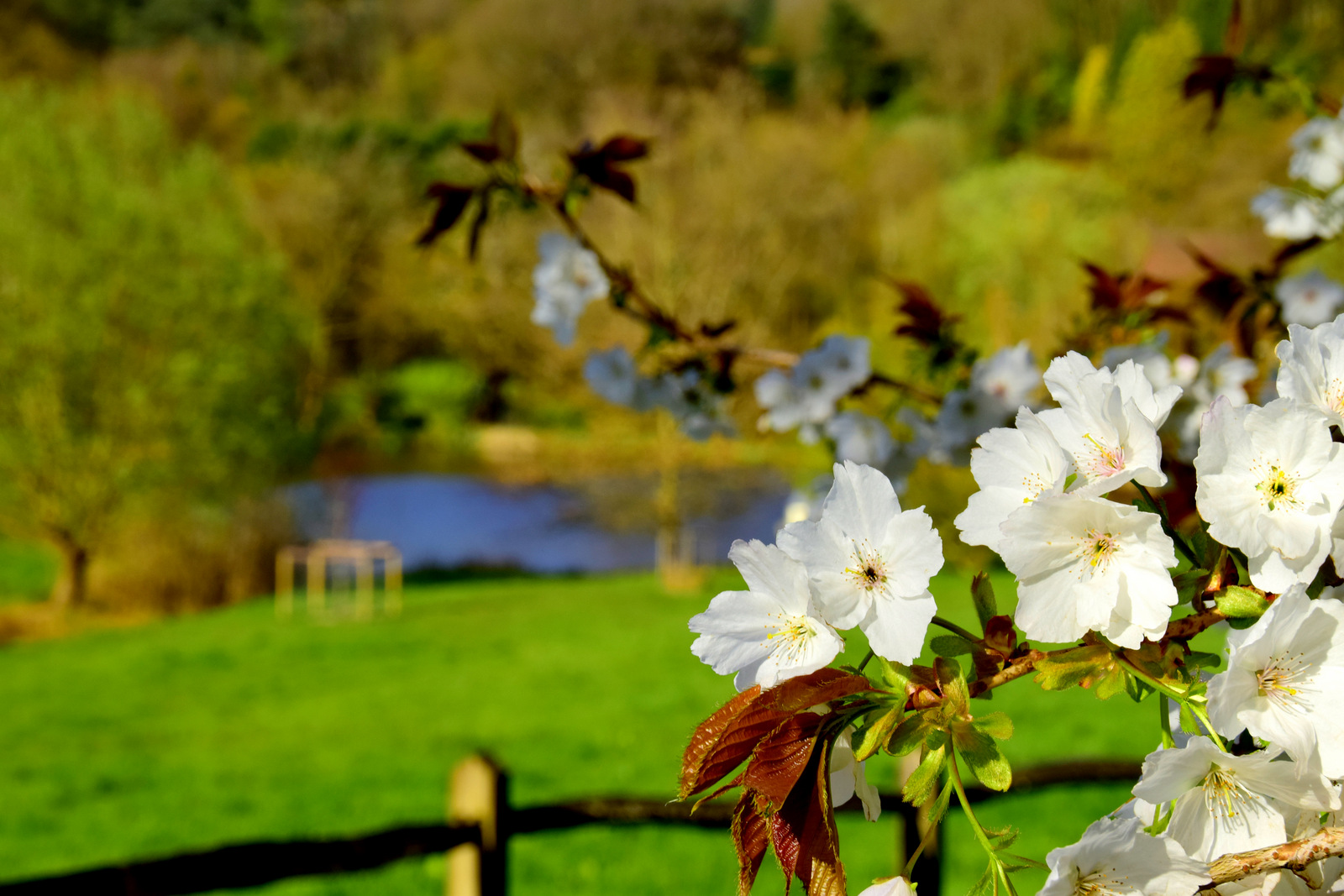 The trail was taking longer than expected and I quickly ran out of food and was starting to get hungry so I was looking for one last special photo before keeping my camera and focusing solely on getting back to Haslemere. This was it with all the glow of a 5pm sun!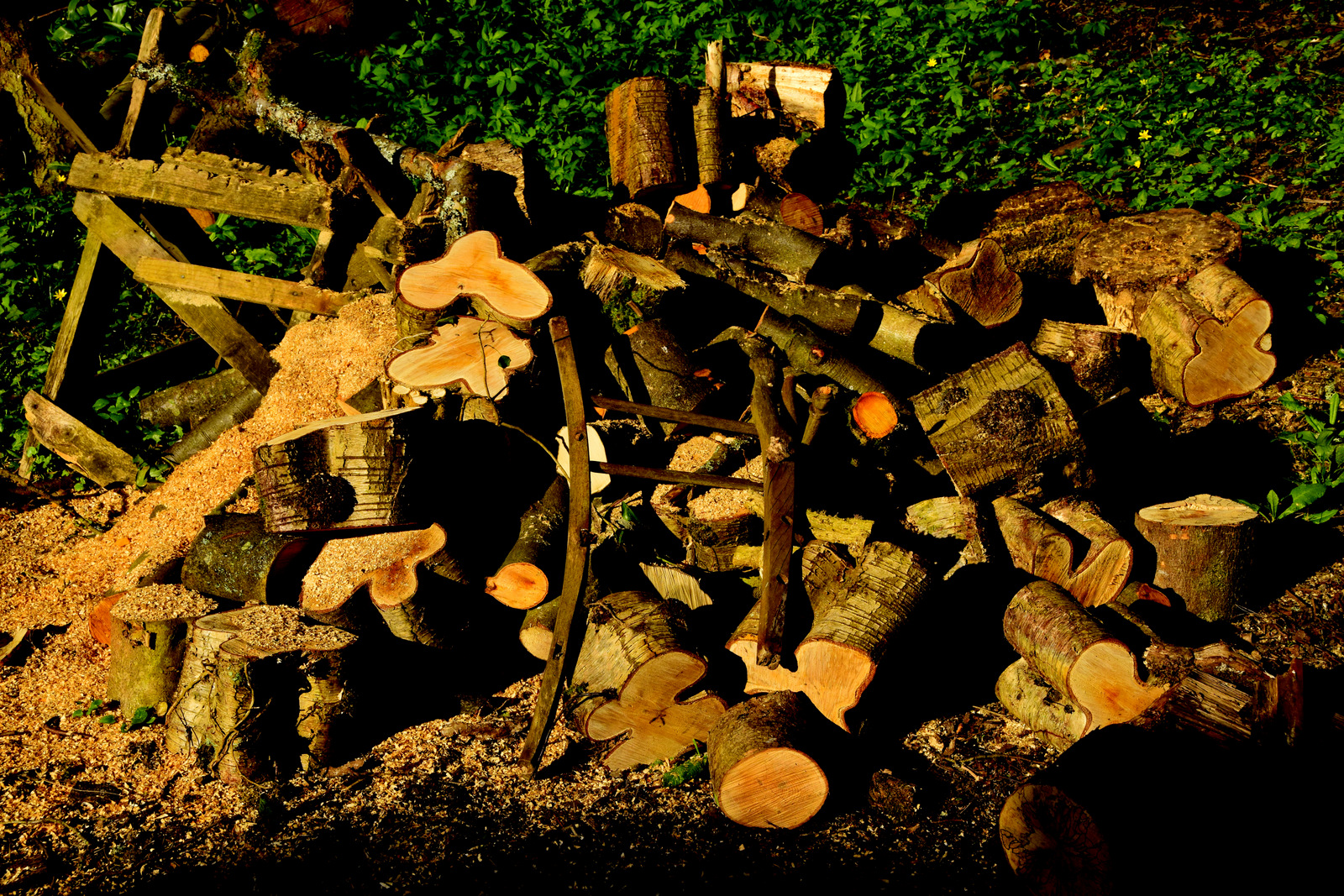 Temple of the Winds is officially in West Sussex so I'd cross from Surrey to West Sussex and eventually managed to get back into Haslemere Town Centre. Here's the view of Town Hall along High Street: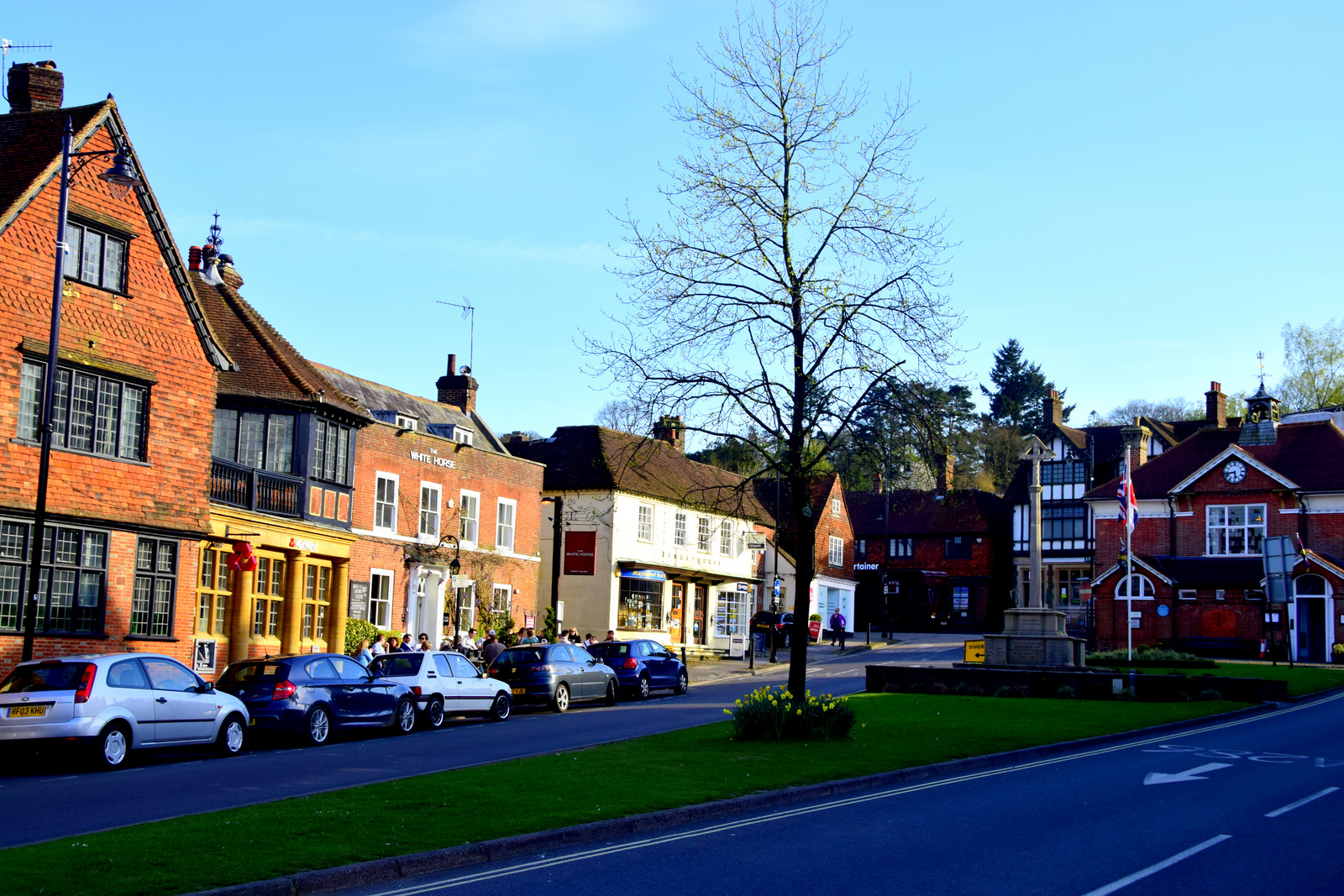 That was it then for my trail at the Haslemere and Black Down area of South Downs National Park. Quite sure it won't be the last time since I'll want to get to see the Seven Sisters too.
This was my midweek break for Week 1 and it was back to my research work again. Although I should say that it wasn't all work because I had some fun in the kitchen when I invited a couple of friends over for lunch on 2 occasions. Always need an excuse to prepare Singapore food because when I do it from scratch, it takes a lot of time and doing it just for myself is just not worth it. Guess I'll be sharing about the dishes in my next post then!
I've been away in the Netherlands over the last few days after deciding that I need to give myself a little break from being in the UK. As much as I enjoy the peace and quiet here, I needed some time away. There's more to the Netherlands than Amsterdam and I'll feature that in a later post.
Once again, Happy Easter! Hope you've had a blessed Easter weekend!
God bless you! 🌈
Ben