Hi everyone,
I'm just going to continue straight on where I left off in the previous post about Haarlem. This was Day 2 of my solo trip in Haarlem and I was blessed with clear skies! 😎
I should mention that there is a slight relation between Haarlem and the Harlem neighbourhood in the US. It's more than just the additional a. The Harlem neighbourhood is actually named after Haarlem from the Netherlands. So you could say Haarlem is the original one and has nothing to do with that dreadful Harlem Shake thing from a few years back.
Back to the clear skies in Haarlem then. Well, it didn't actually start out very promisingly in the day though: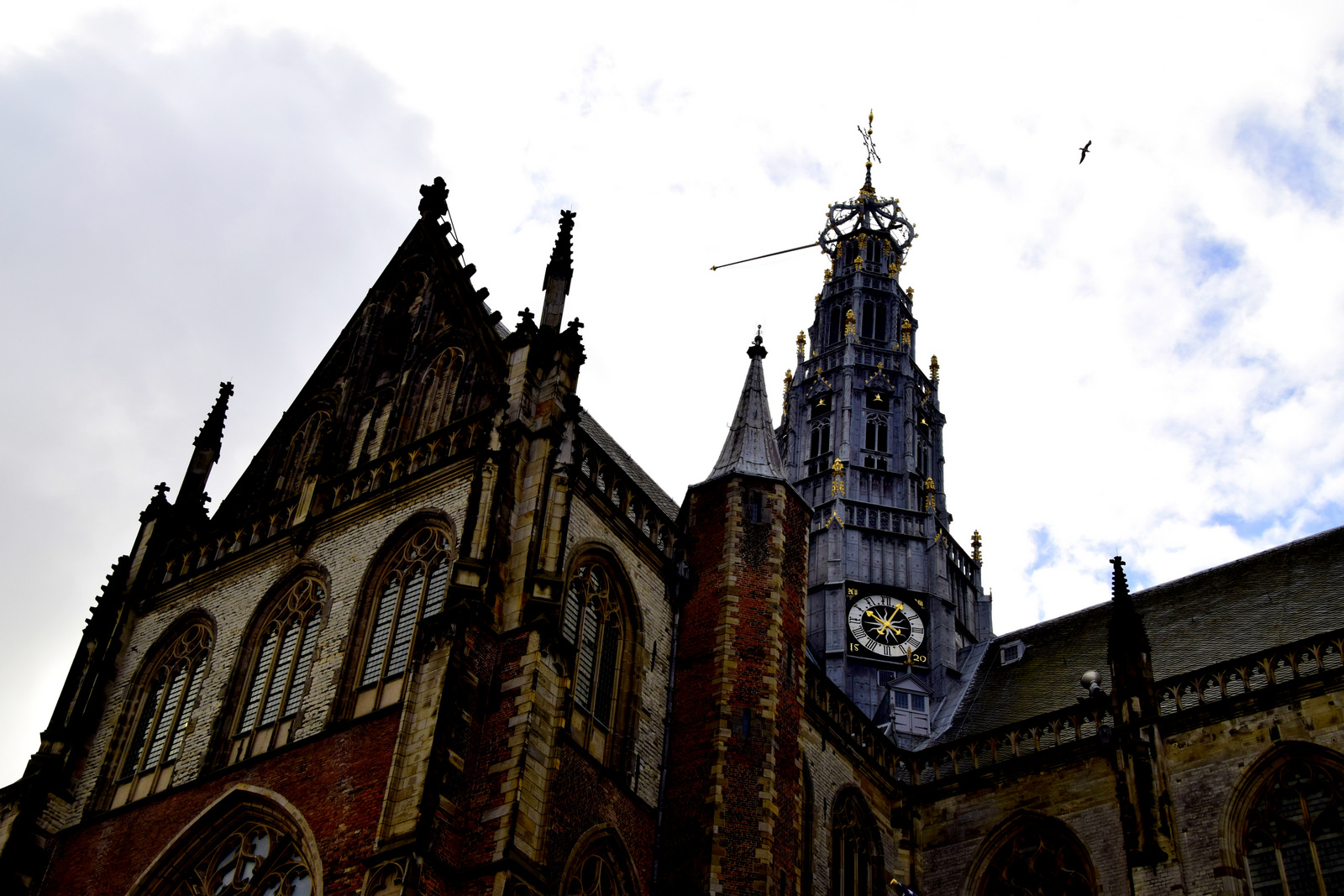 Just to refresh your memory, that's the Grote Kerk (St.-Bavokerk) which is right at the Central Market Square. The interior of the cathedral contains a massive organ, known as the Christian Müller organ (because he built the organ). It's a historically significant organ because famous composers like Mozart and Handel played on it. Just have a think about this, at 10 years old, this organ was Mozart's plaything… what were you doing at 10 years old?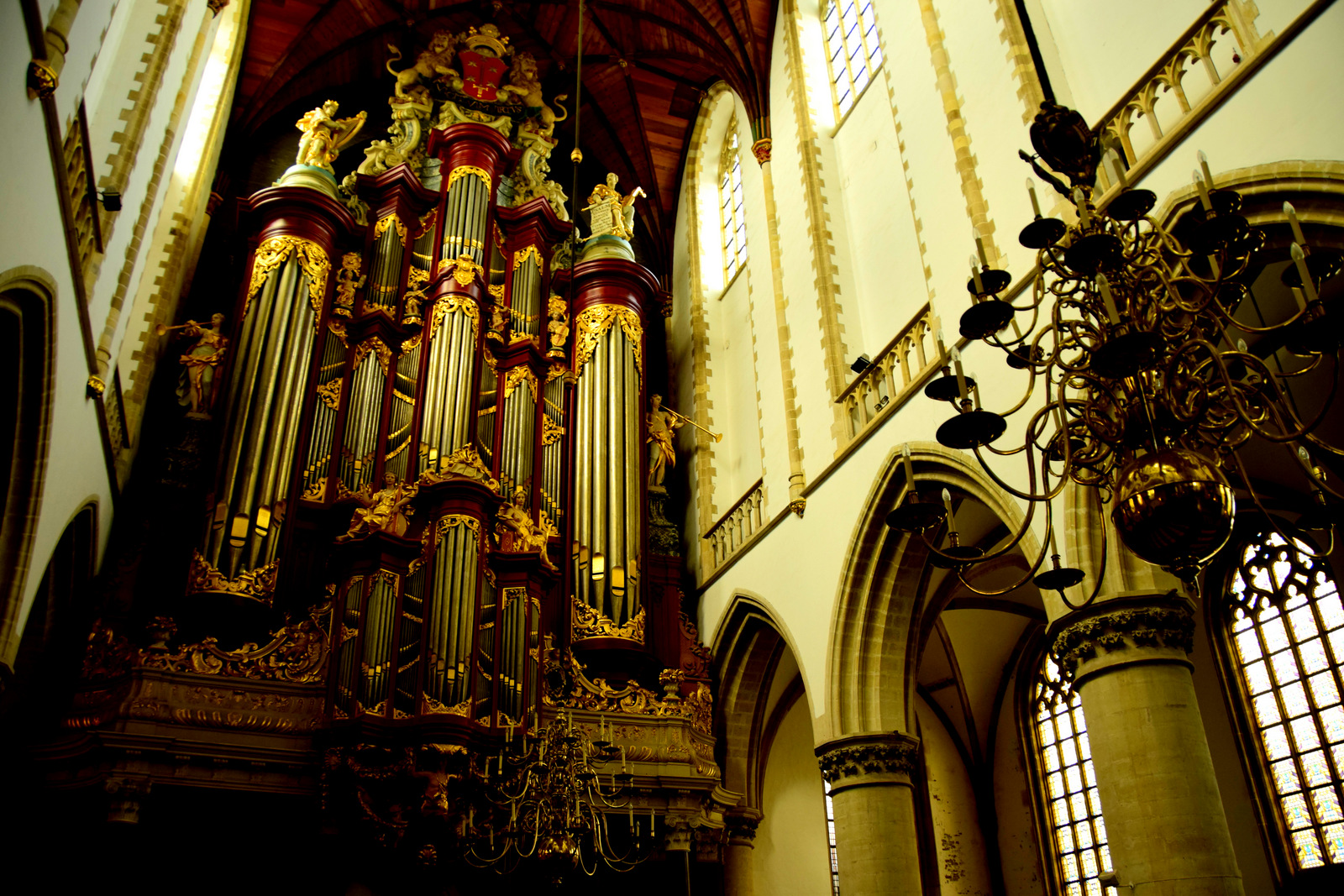 There was a little table that had 3 items on it representing the 3 days before Easter. Maundy Thursday was represented by the bread (biscuit) and wine (grapes) that Jesus had with his disciples for "the last supper", Good Friday by the cross (wooden branches) and Holy Saturday by the stone tomb (a mix of rocks and stones). All of them significant to the fulfilment of the prophecy of the Old Testament and the most miraculous thing to ever happen in the history of the world: the Resurrection of Jesus Christ on the Sunday that is now known as Easter Sunday (or Resurrection Sunday).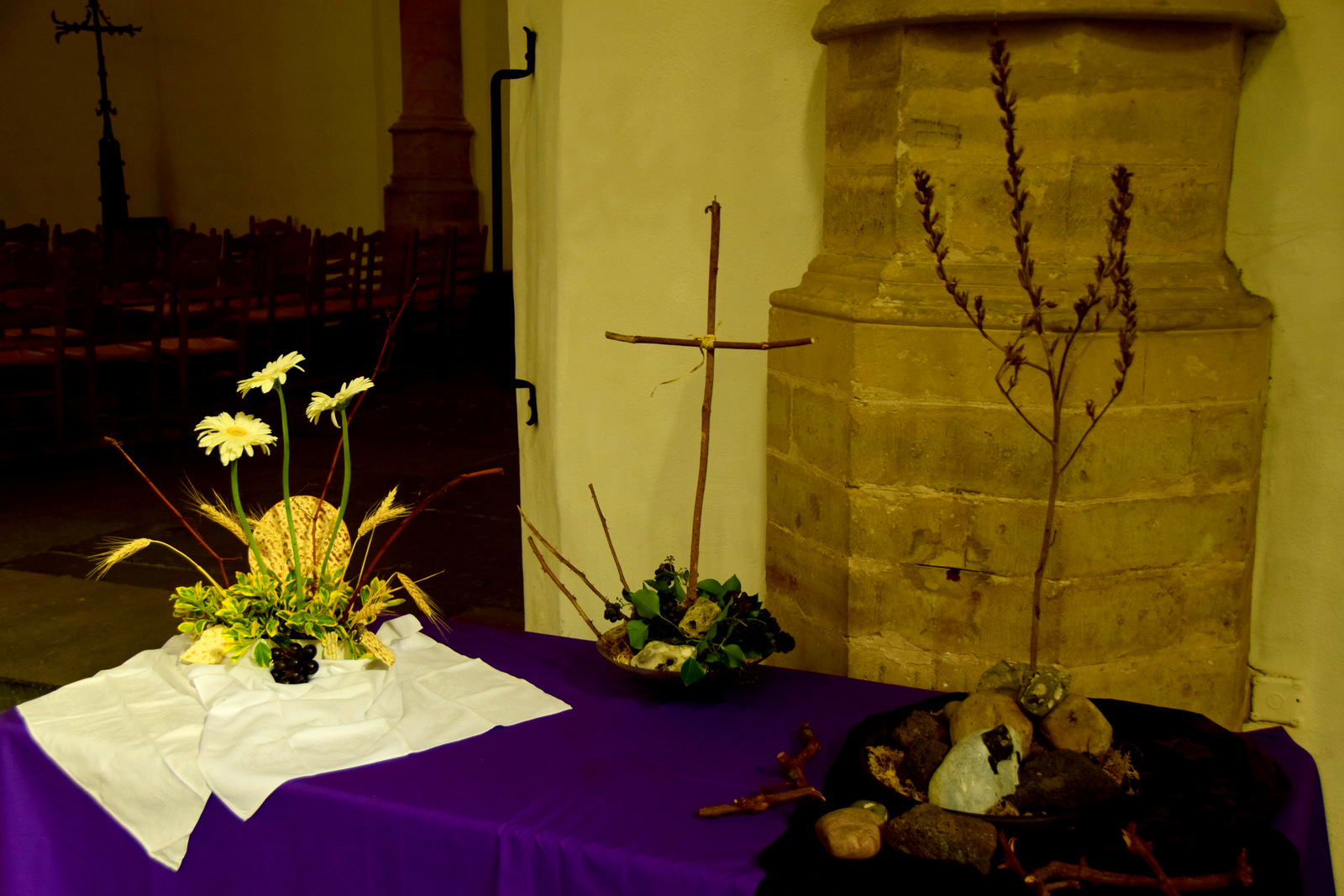 Most of the traditional churches and cathedrals have stained glass windows and this was no different. Here's one that tells a story that most people know… See if you can guess it?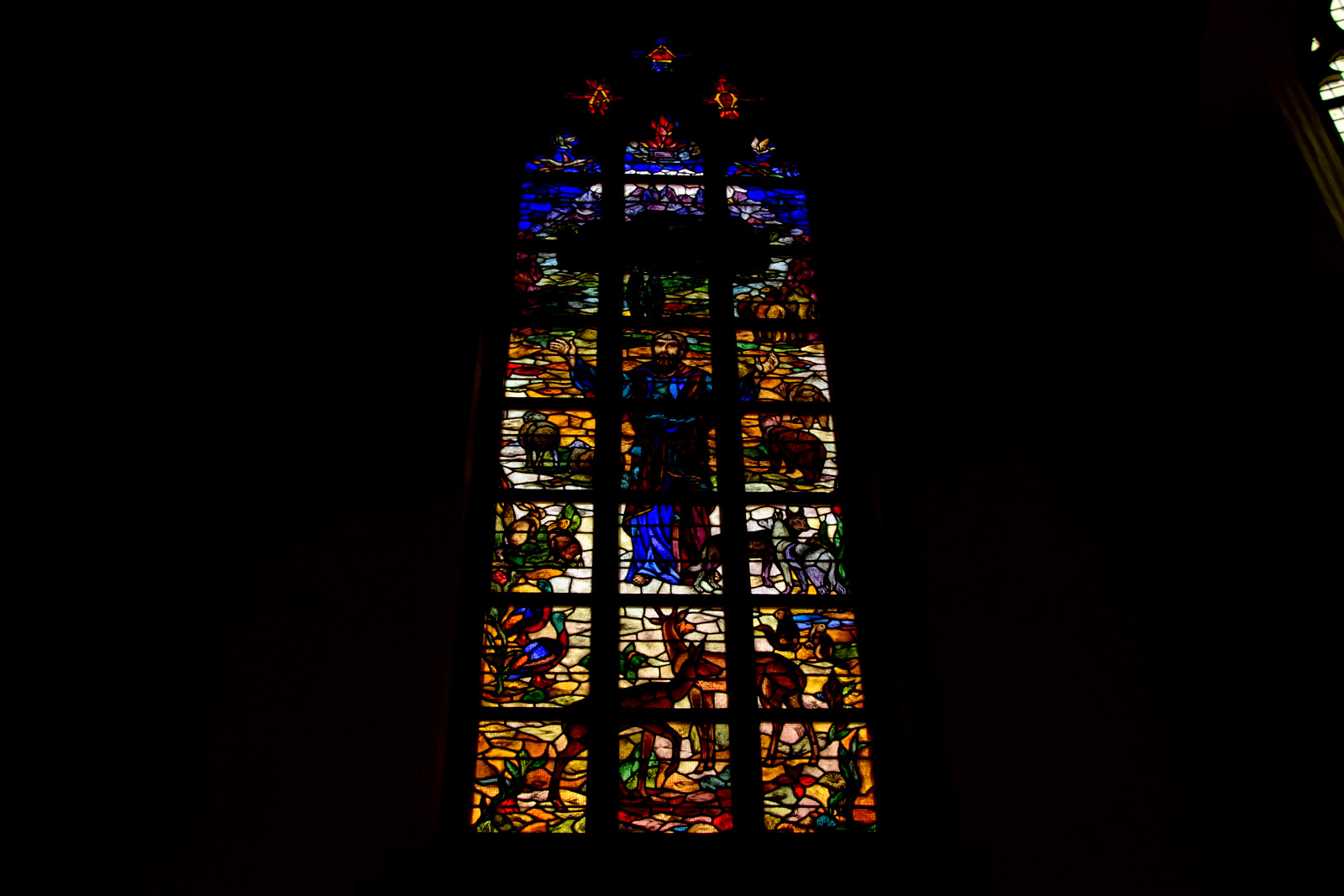 It's quite an easy one, isn't it? Made by Louis Boermeester in 1985, this is "Noah". The animals on the stained glass is a sure giveaway!
Here's the Christian Müller organ once again, this time from right up front. It contains around 5000 pipes and was referenced by Herman Melville in his famous novel: Moby-Dick!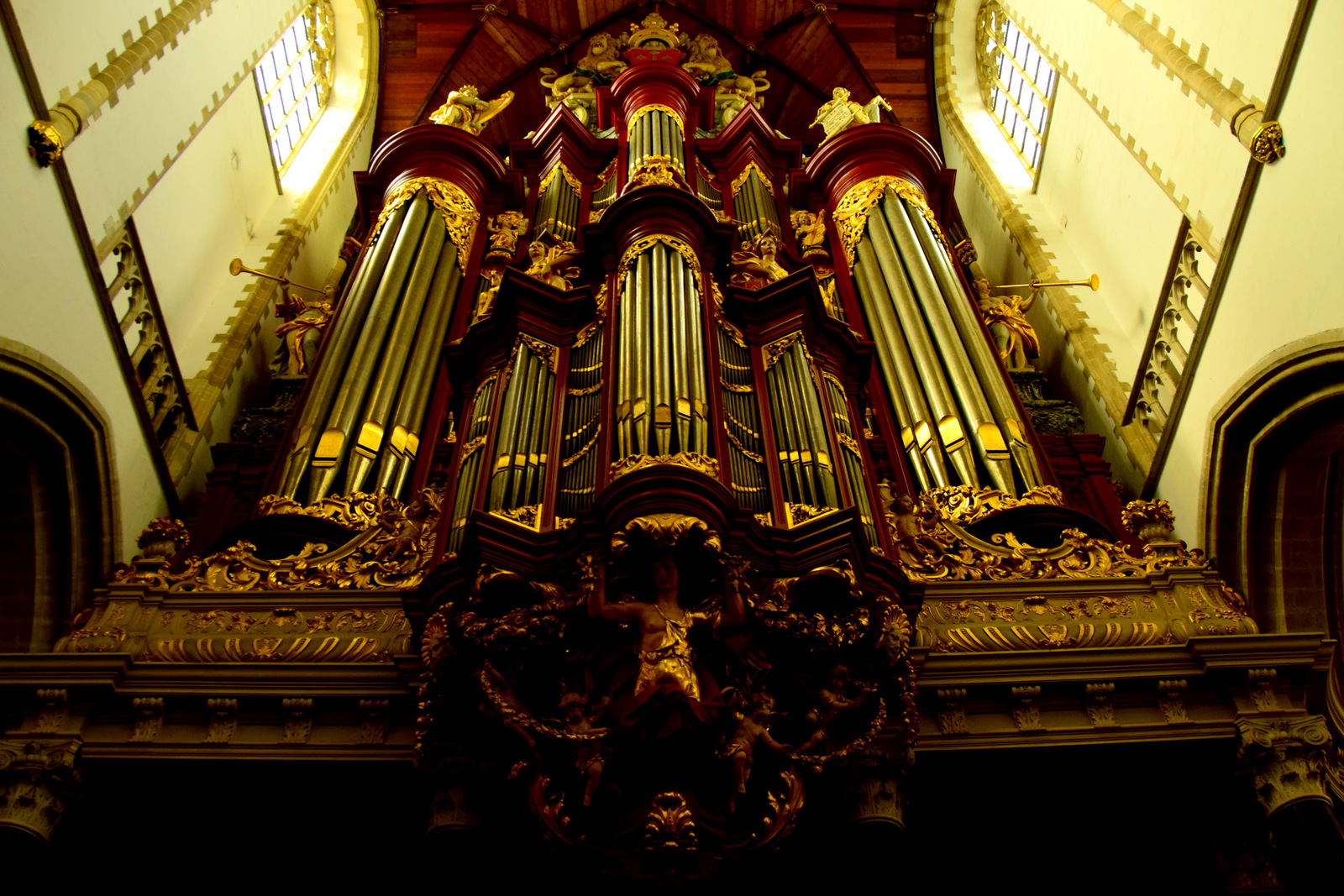 That's not the last you'll see of the Grote Kerk because the sun was coming out soon and I was very determined to make it right that day!
No walk-around in a European City is complete without going to the City Hall (Stadhuis in Dutch), at least for me. I feel that the City Hall building is always a significant one because it's where the government's "seat" is.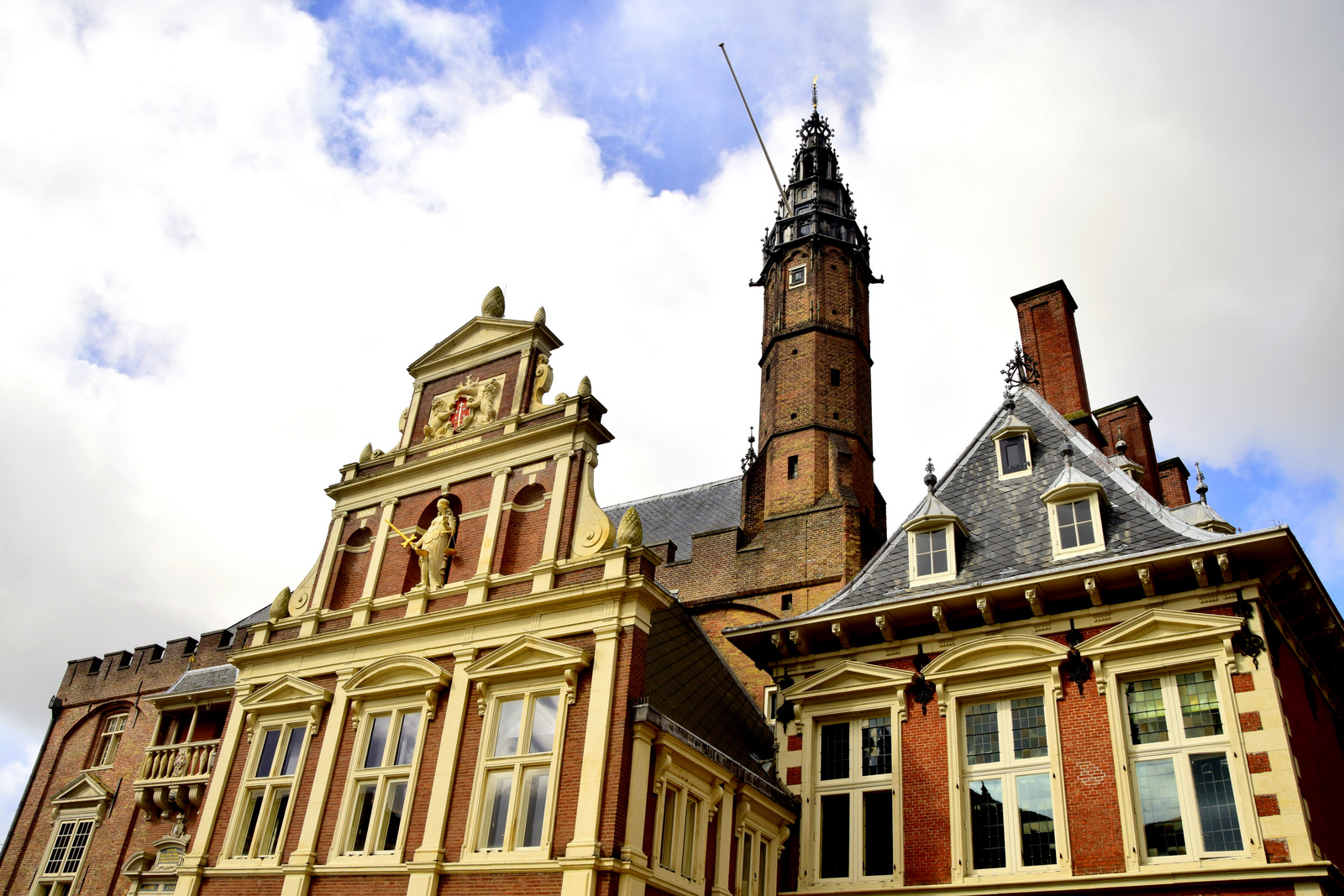 Next up was the Corrie ten Boom Museum. The ten Boom family were like Oscar Schindler from Schindler's List and like him, they were featured in a movie called The Hiding Place (adapted from Corrie's biography recounting the happenings during the war). The title is a reference to a Bible Scripture from Psalm 119:114 that says "You are my hiding place and my shield; I hope in your word" as well as the "hiding place" for Jews from the Nazis during the war. It is a truly remarkable story of how a family's devotion to their Christian faith gave them the strength to do what they did even when they faced death. Her father, Casper ten Boom told a Jewish woman who was fleeing from the Nazis, "In the household, God's people are always welcomed. Their only purpose then was to hide the Jewish refugees.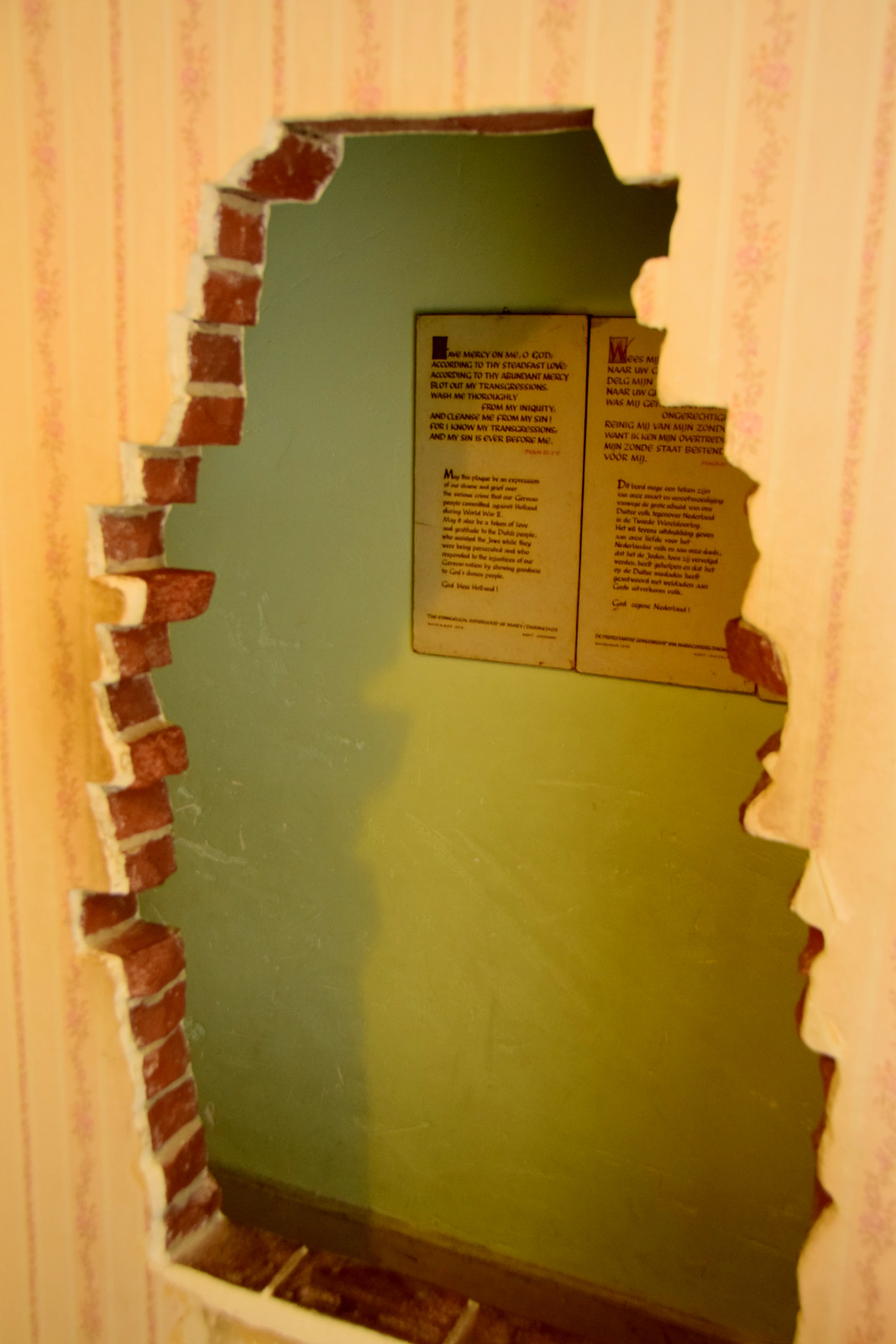 The Alpina triangle that they would use as an "all clear" sign: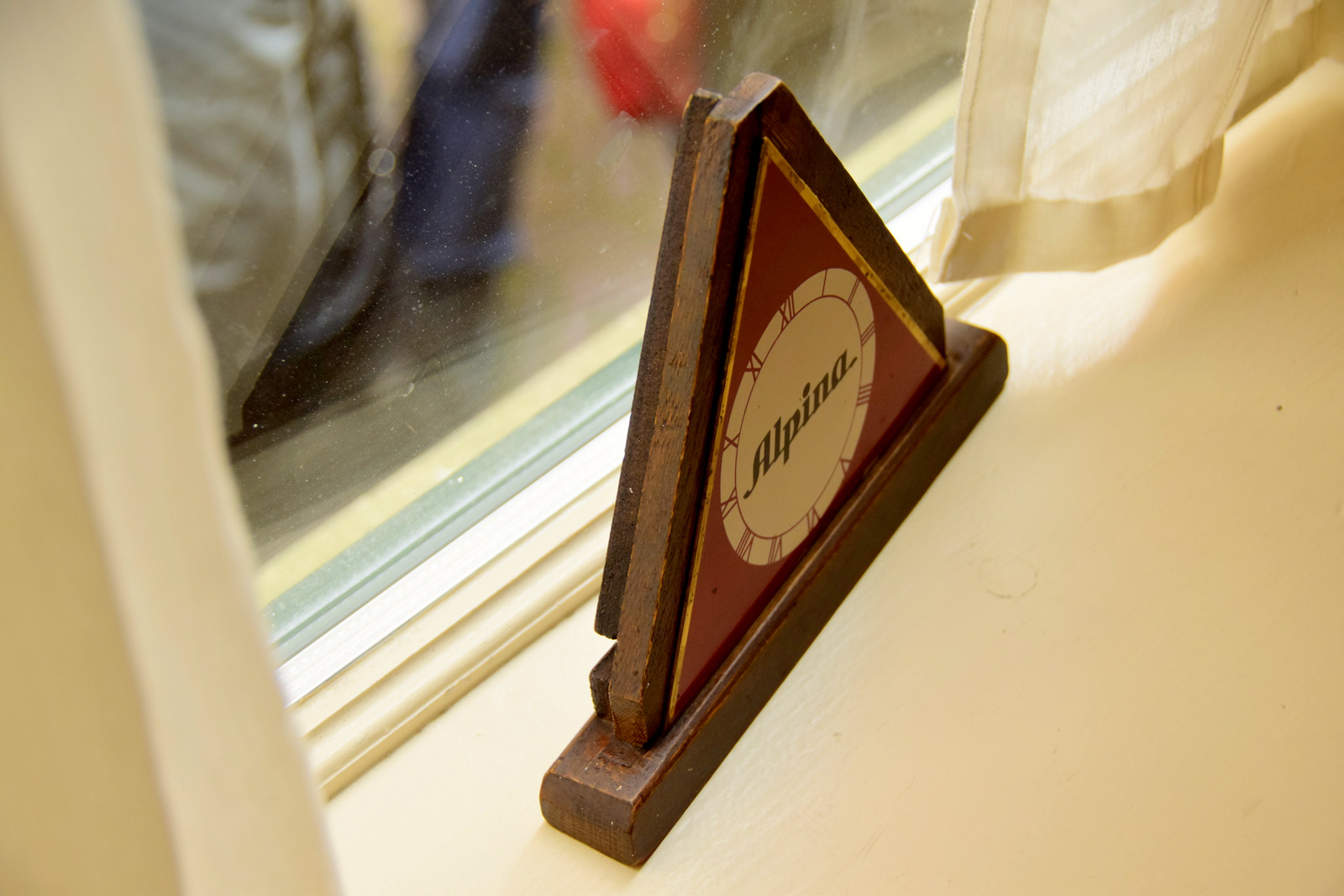 They were eventually arrested when they were outed by a Dutch informant Jan Vogel. Casper died in prison, while Corrie and her sister Betsie were held at a Dutch concentration camp for political prisoners. In amongst all this, Corrie and Betsie managed to sneak in a Bible and held worship services. Betsie's faith even in the worst of circumstances amazed Corrie, who often struggled in the hellish situations. Betsie's health began to deteriorate and before she died, she told Corrie that she believed "No pit is so deep that God is not deeper still." Corrie would eventually be released (while everyone else were sent to gas chambers) and lived to tell this story. Betsie believed that the love of Jesus Christ was for all, not just the ones suffering but even to the Nazis. Corrie's faith was stirred up her sister's and later on, she forgave Jan Vogel, telling him that in Jesus, he could be saved too.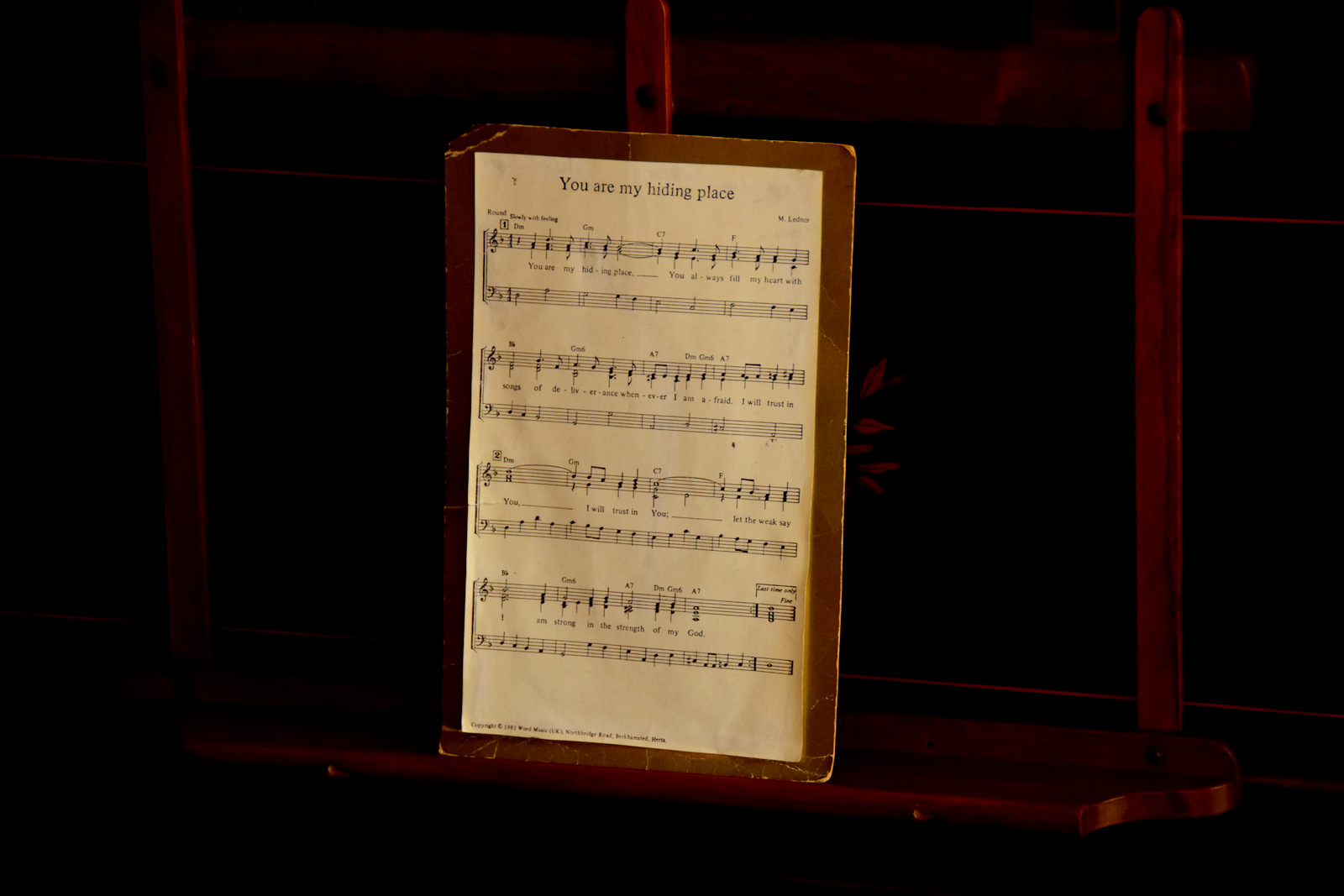 Today, the house where the ten Booms hid the Jewish refugees is now a jeweller but also a museum that's been restored so that Corrie ten Boom's story of love, sacrifice and also redemption could be told.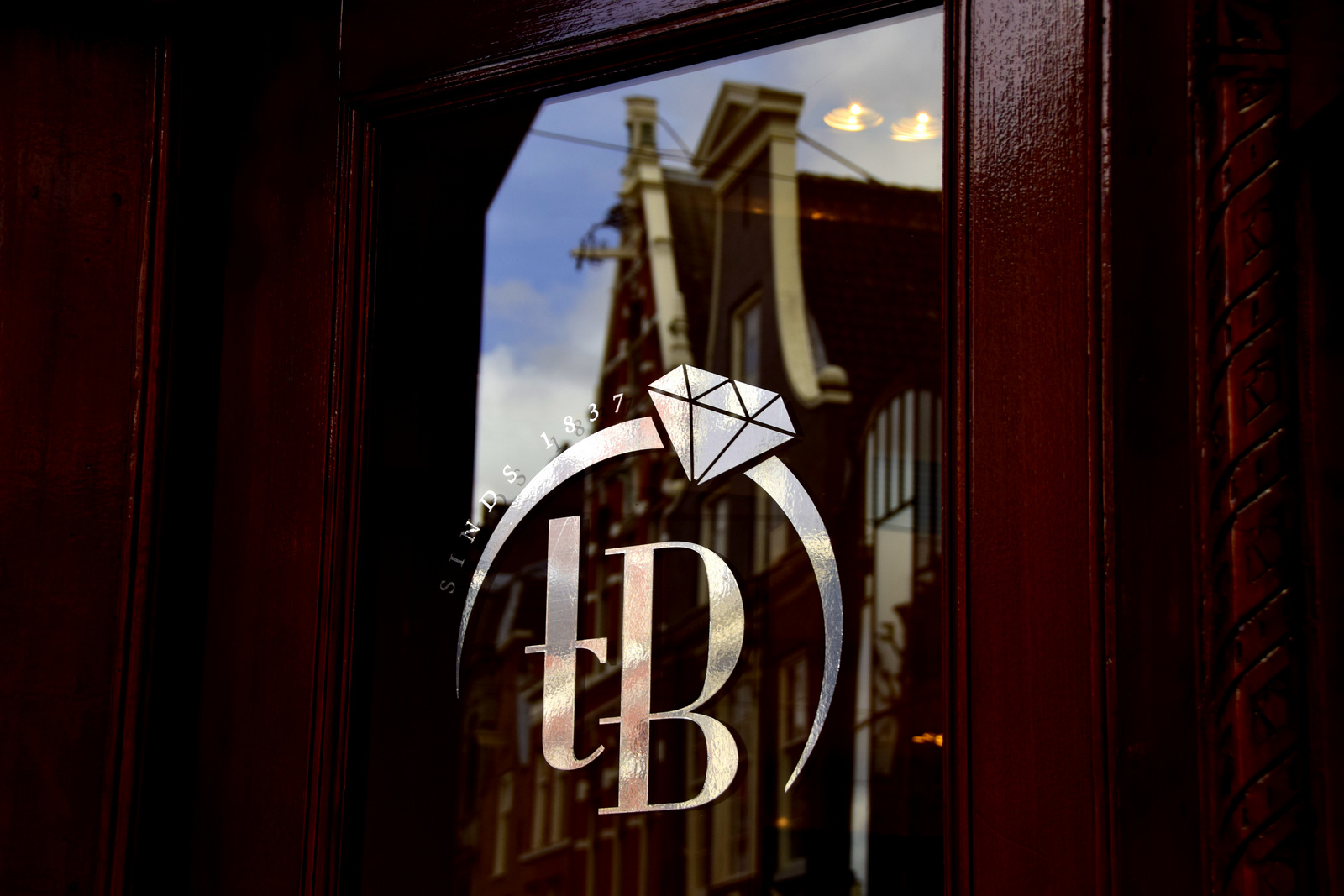 I left the museum with the hymn "You are my Hiding Place" ringing in my ears for quite a while. Next up was to check out another Hofje, Luthers Hofje (probably because it was beside a Lutheran church):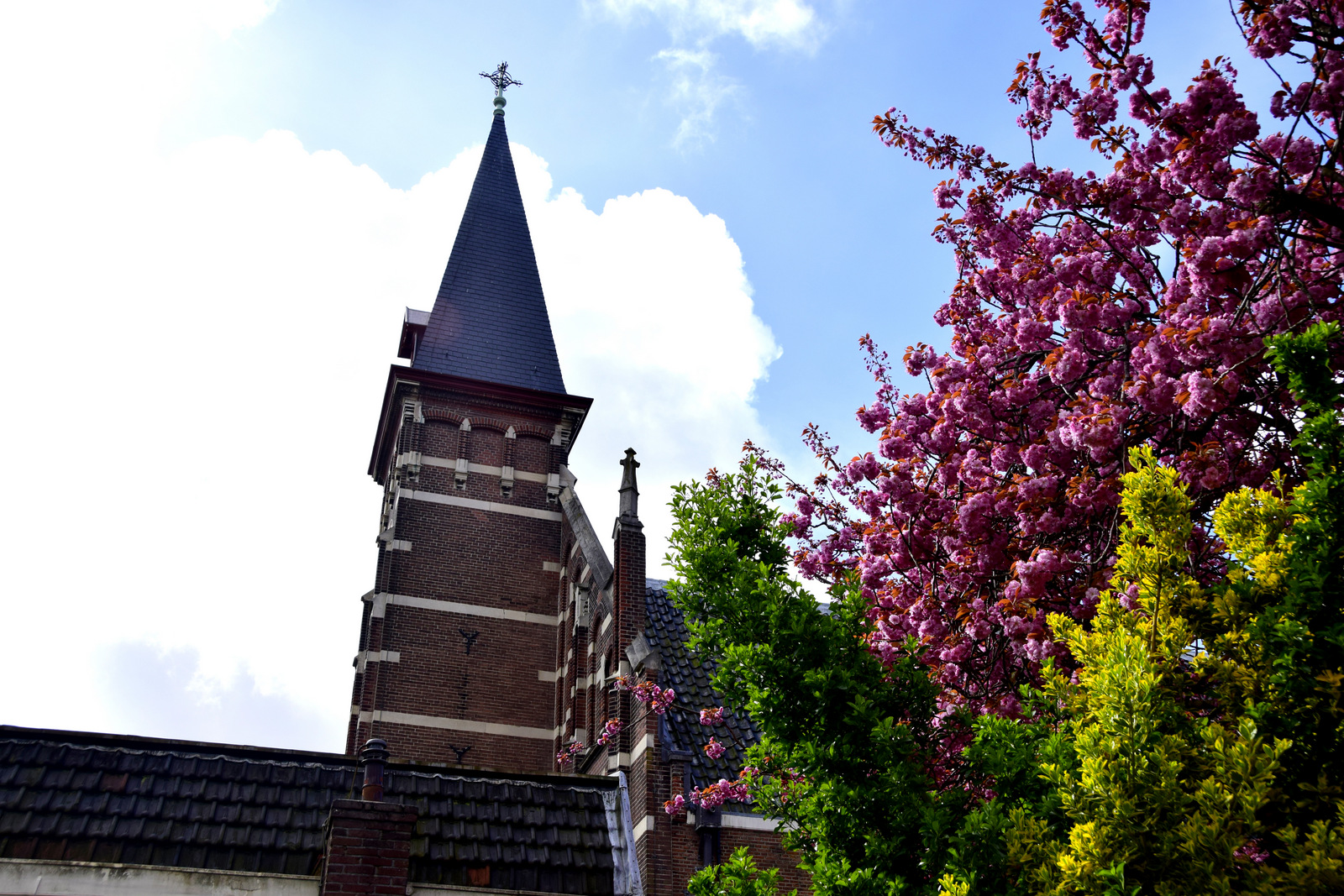 Check out the Hofje cat that was happy to be where he was: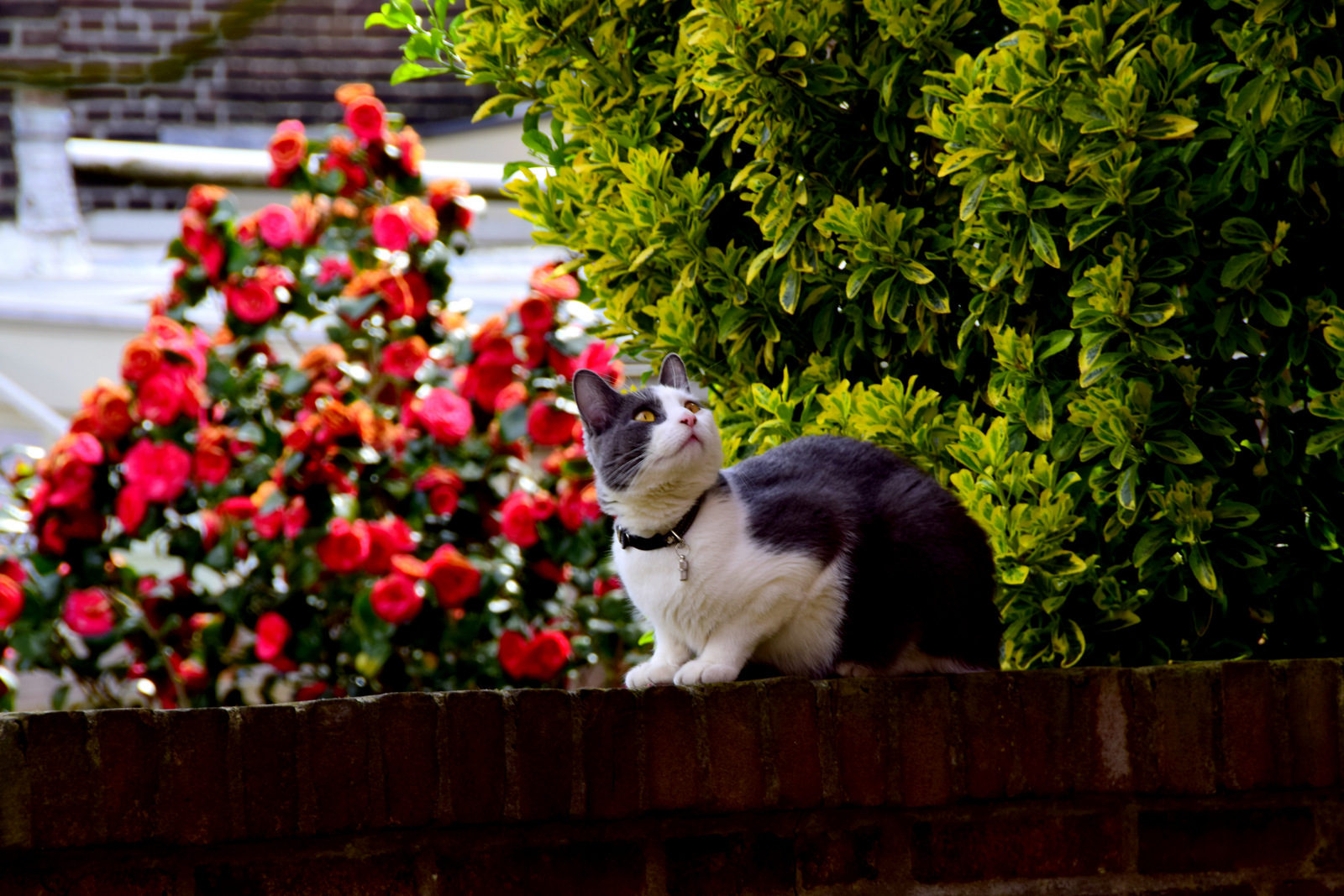 As you can tell, the sun's come out nicely now so the Lutheran Evangelical Church beside Luthers Hofje got its good blend of colours in this photo: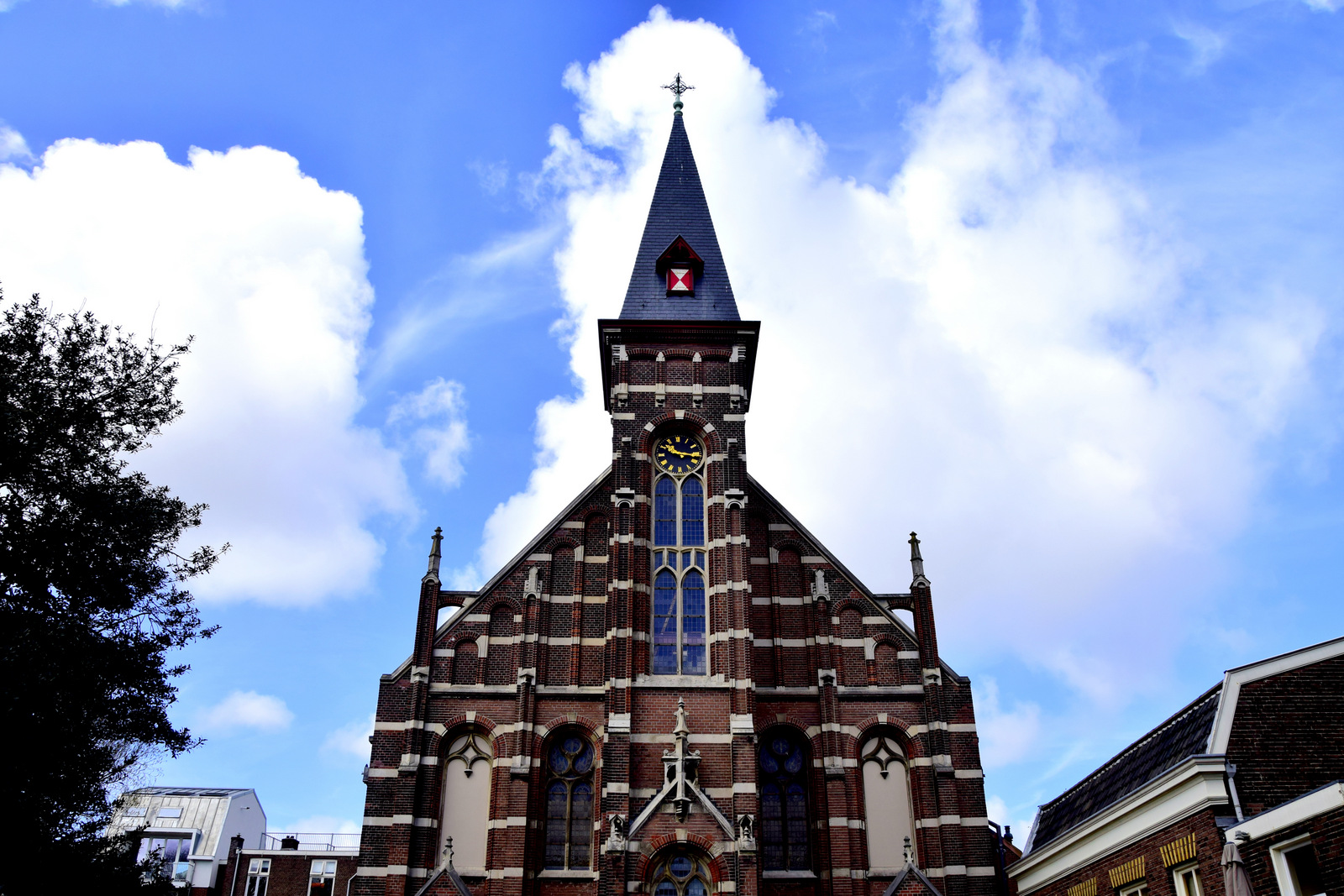 Eventually made my way back to Grote Kerk since I wanted a proper shot of it: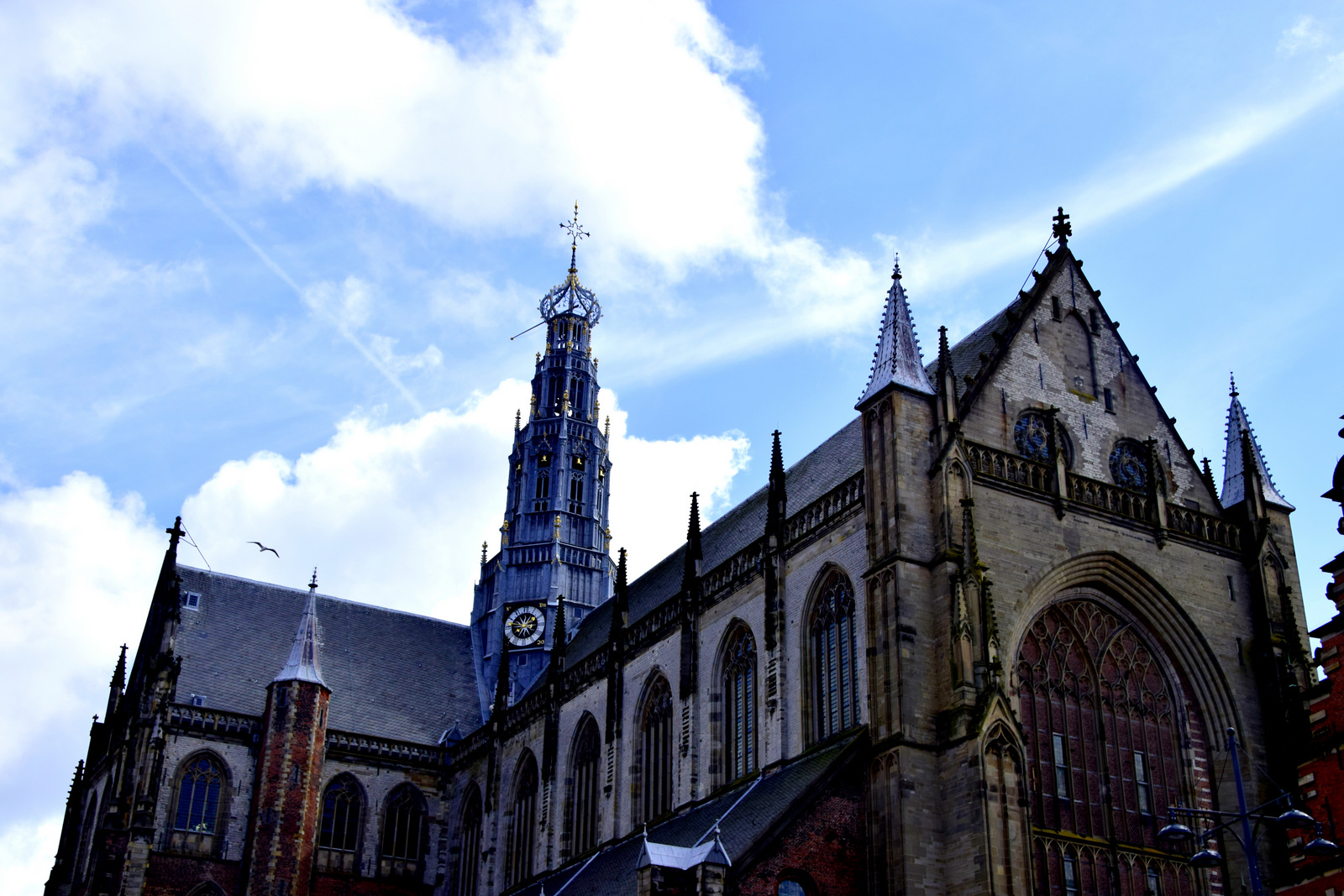 This next photo proves that it's not just in Amsterdam that you get a nice view like this. This is the Nieuwe Gracht of Haarlem, which translates to the New Canal. Went this way back towards the Train/Bus station because I was intent on going to the Kennermerland National Park for the rest of the afternoon.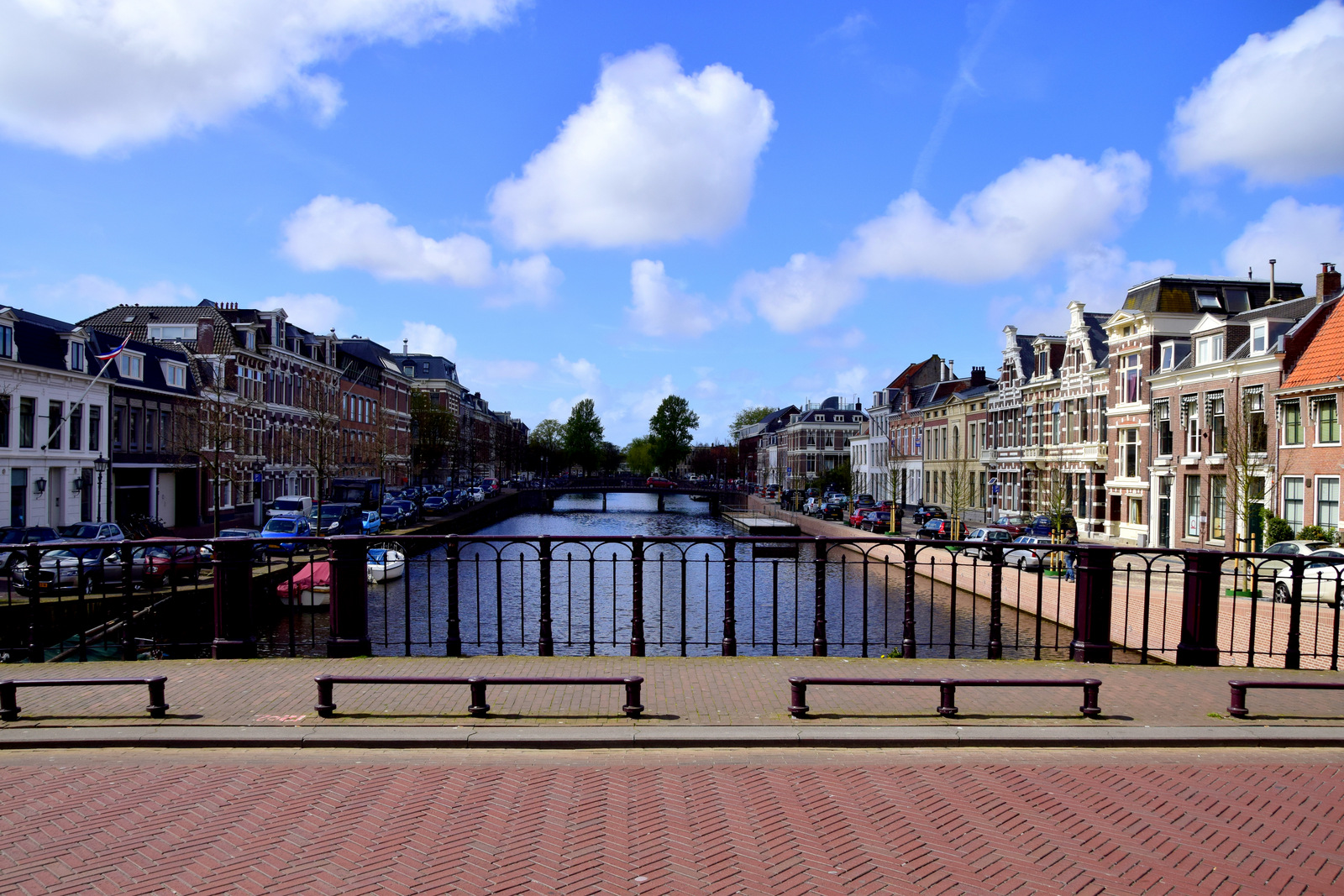 It's officially called the National Park Zuid-Kennemerland. Here's the visitors' centre which has been built as a model of a dune farm from the 7th century. It's a "sustainability dune" because it's powered by the solar panels and is built for rainwater collection. It's also the start of a few good walking trails around the National Park.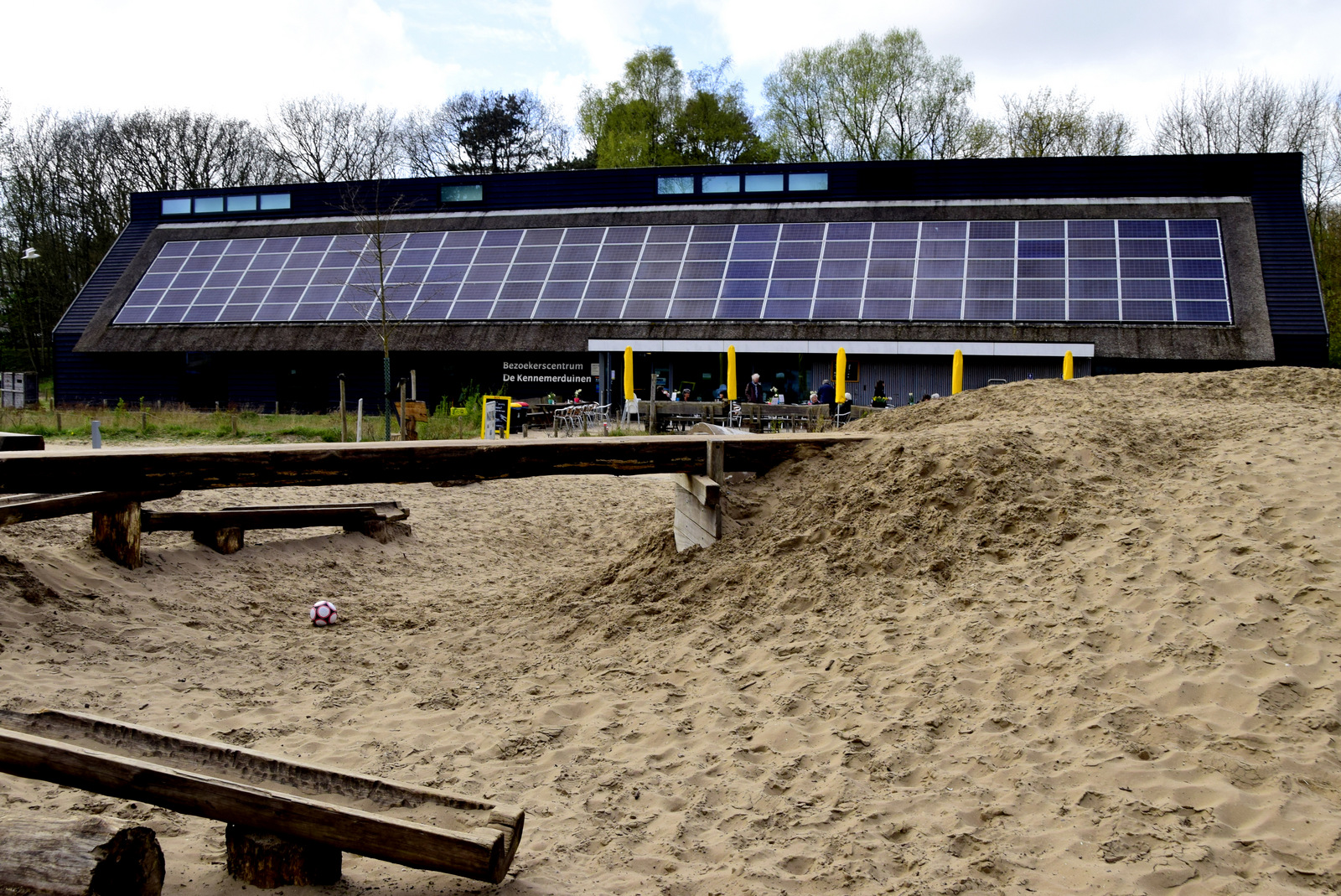 The first checkpoint of my trail brought me to Het Wed, a Dune Lake surround by sand dunes: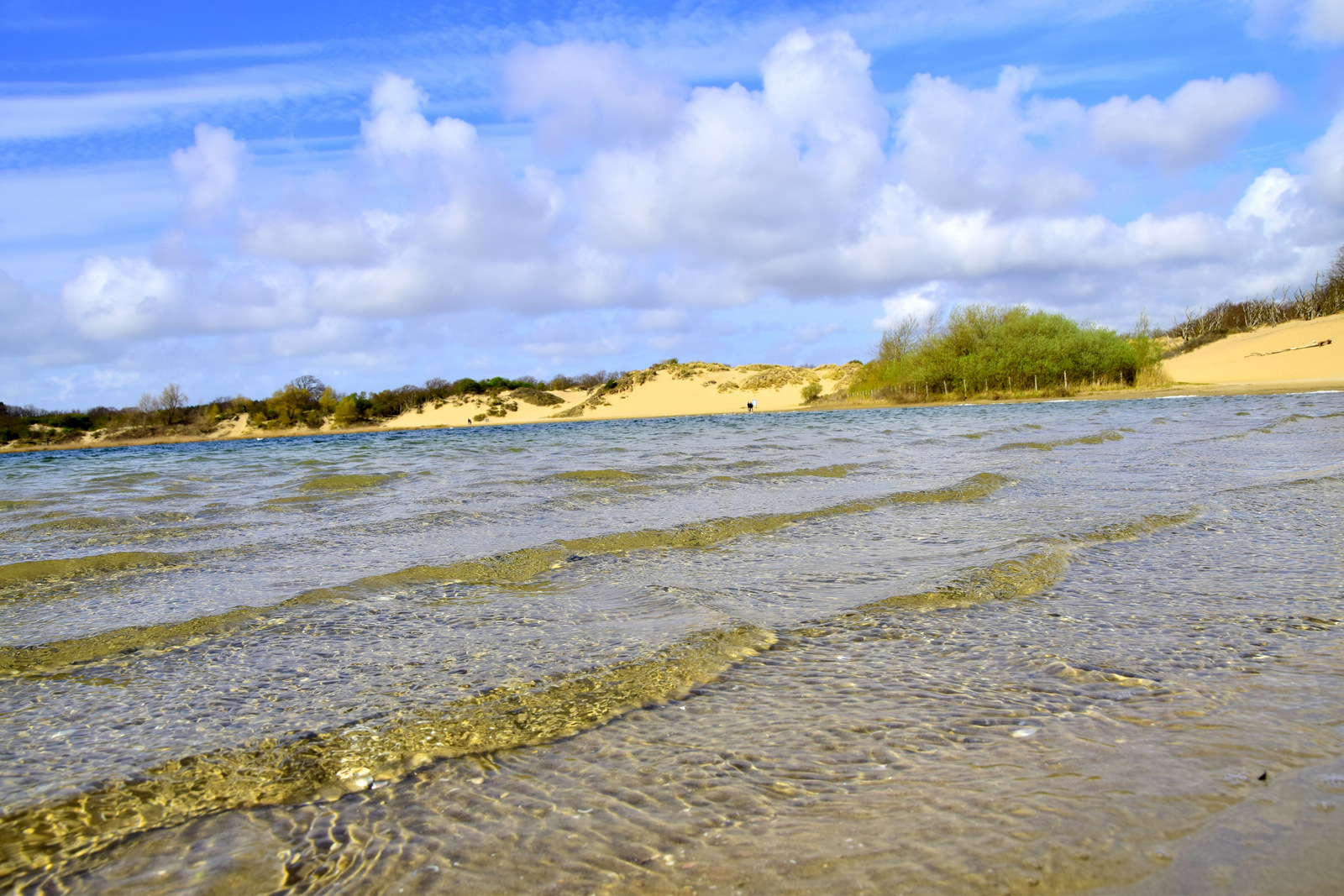 The beautiful sand dunes were a joy to photograph especially with the sun shining brightly down now so I had to be selective with my photos: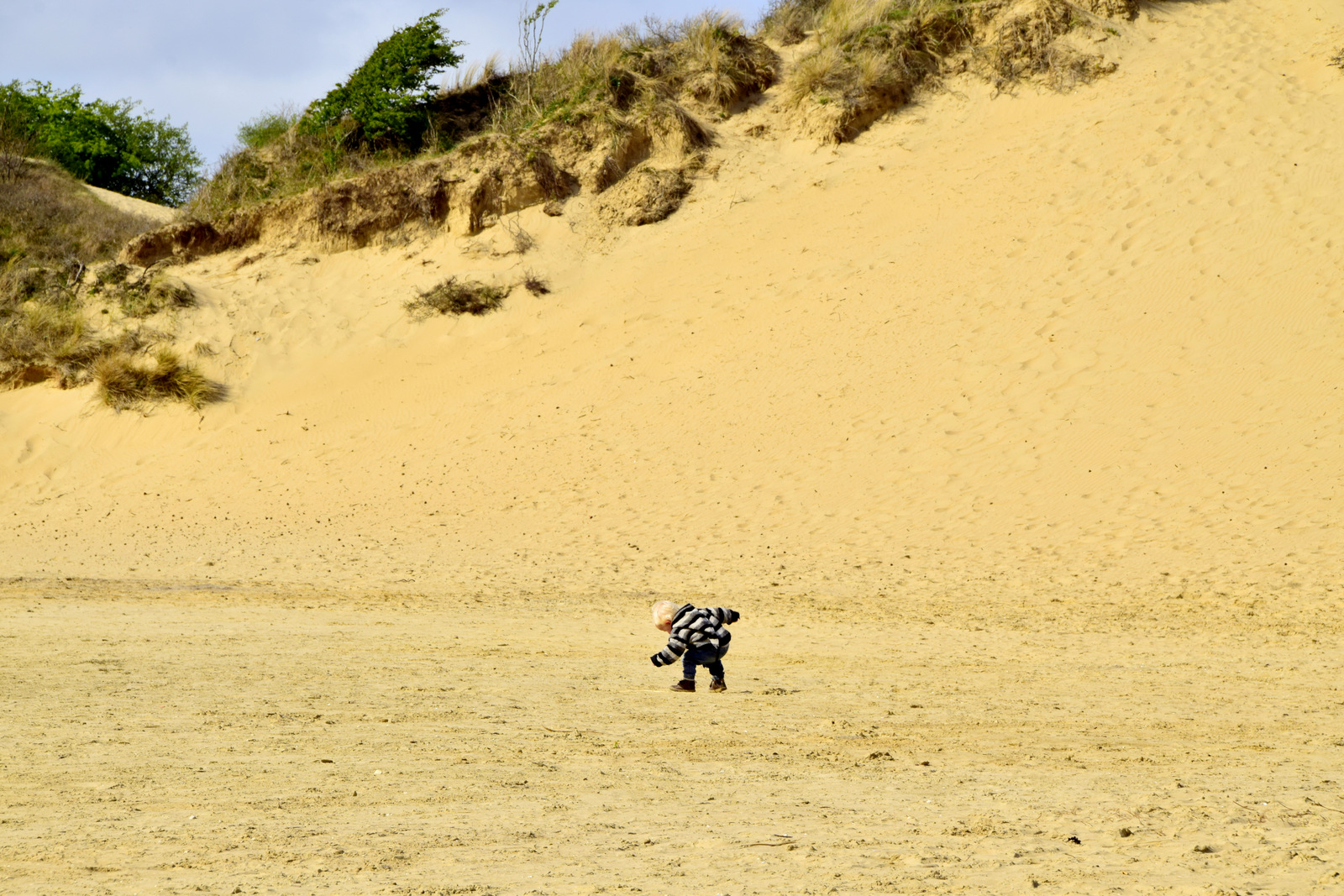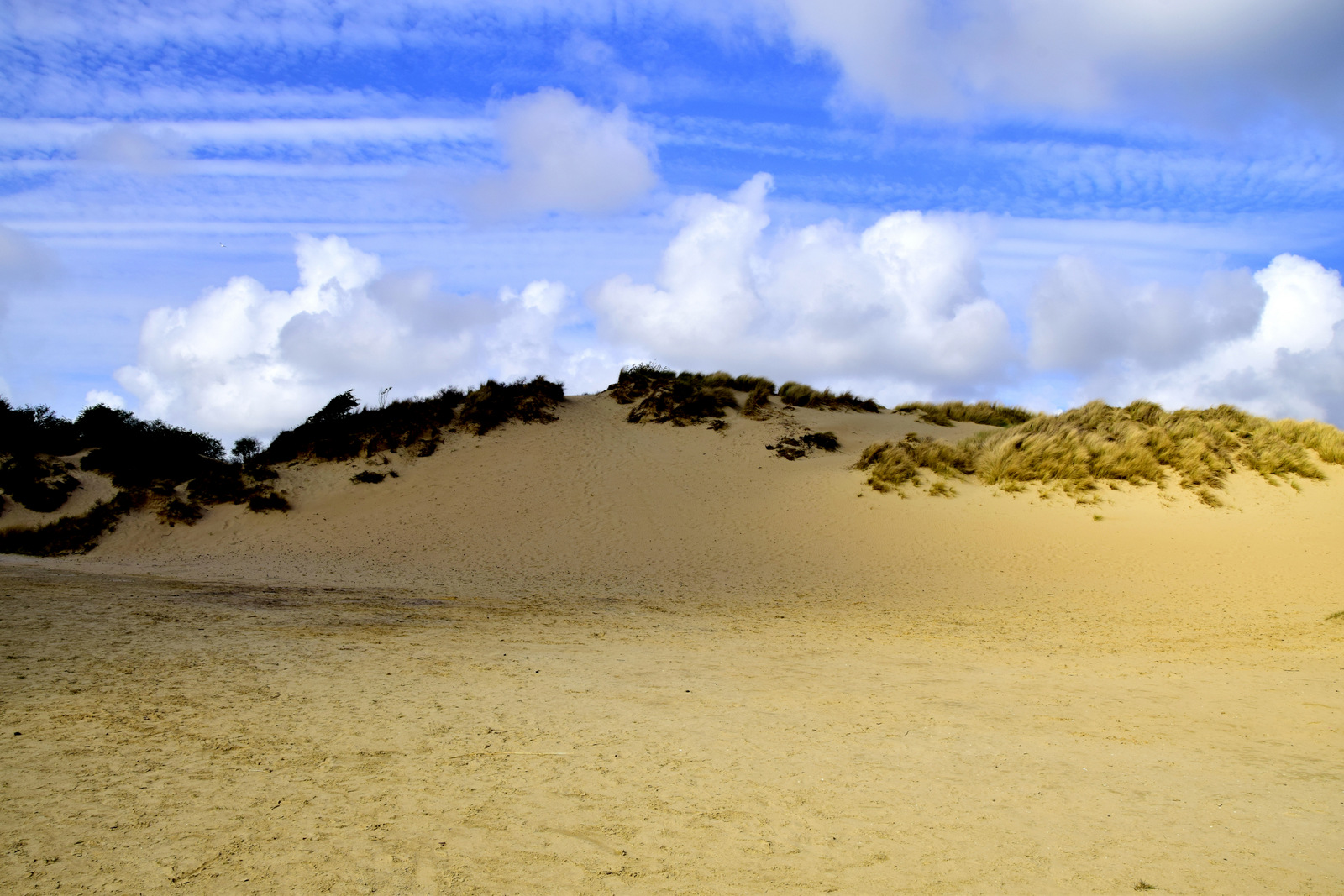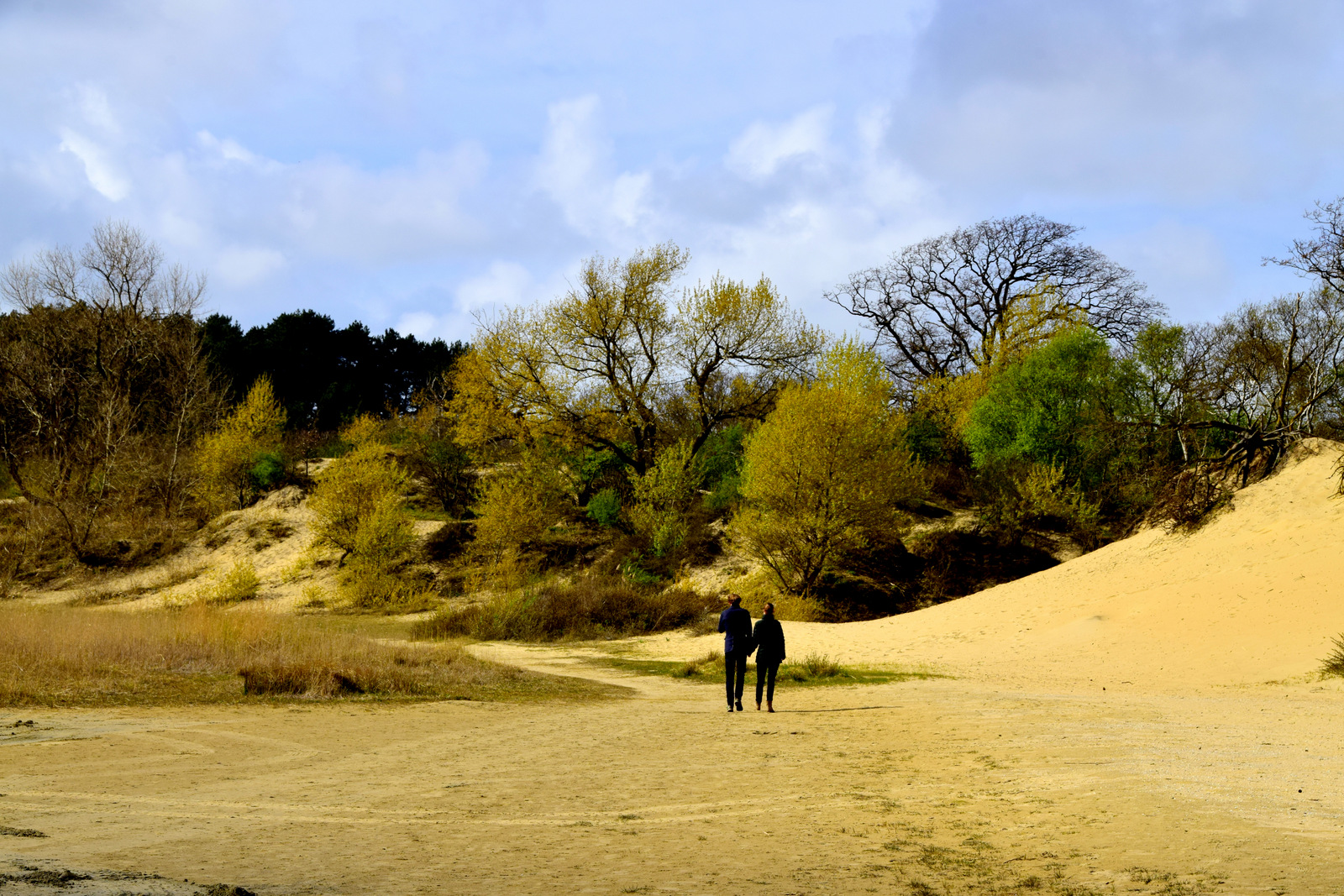 Walking to the Dune Lake from the visitors' centre is coming in from the east. The south-eastern side of the lake gives you a view of a water tower where the Copernicus Observatory is: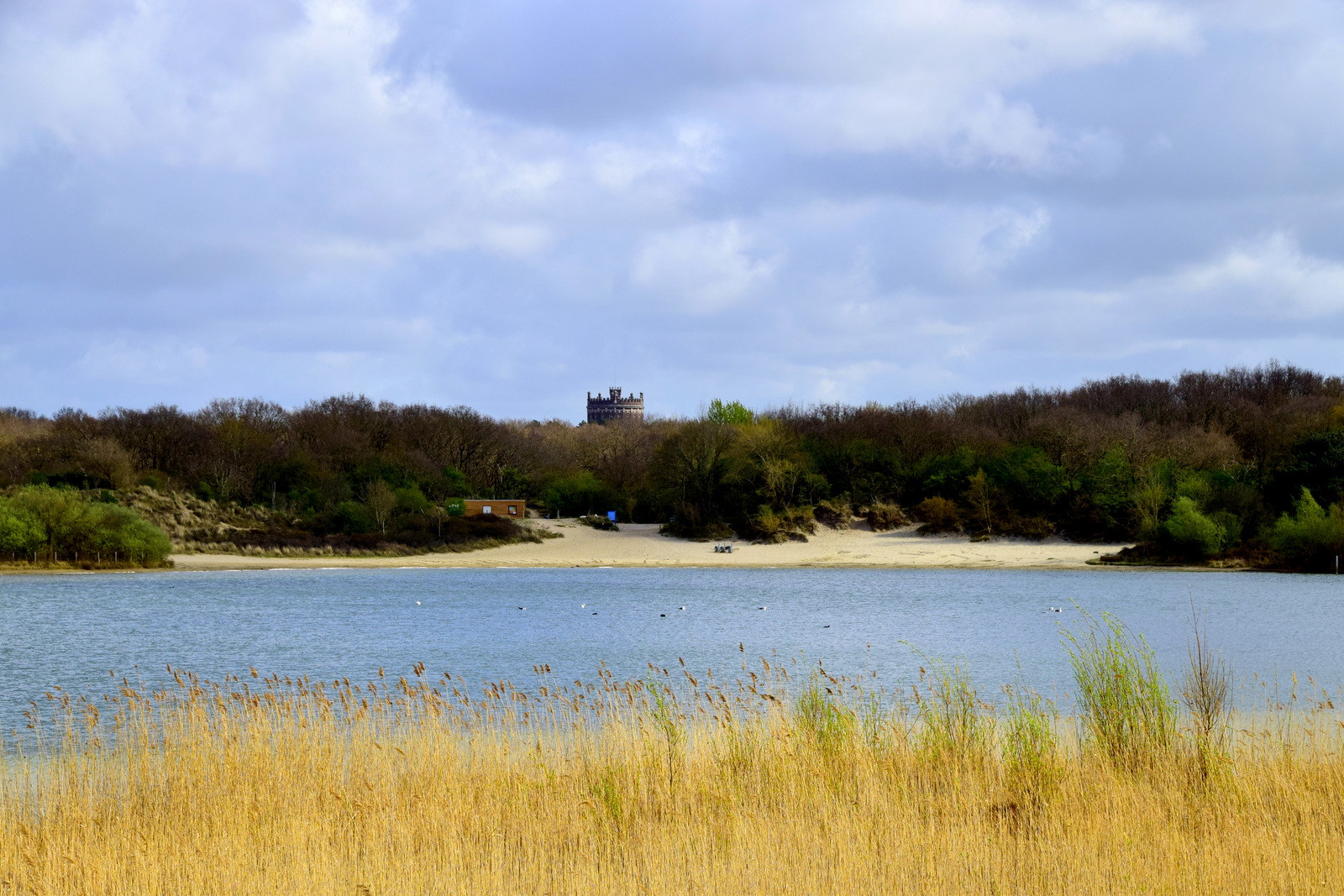 This is the top of the highest hill of the trail I was on. Obviously not as high as I thought it would have been.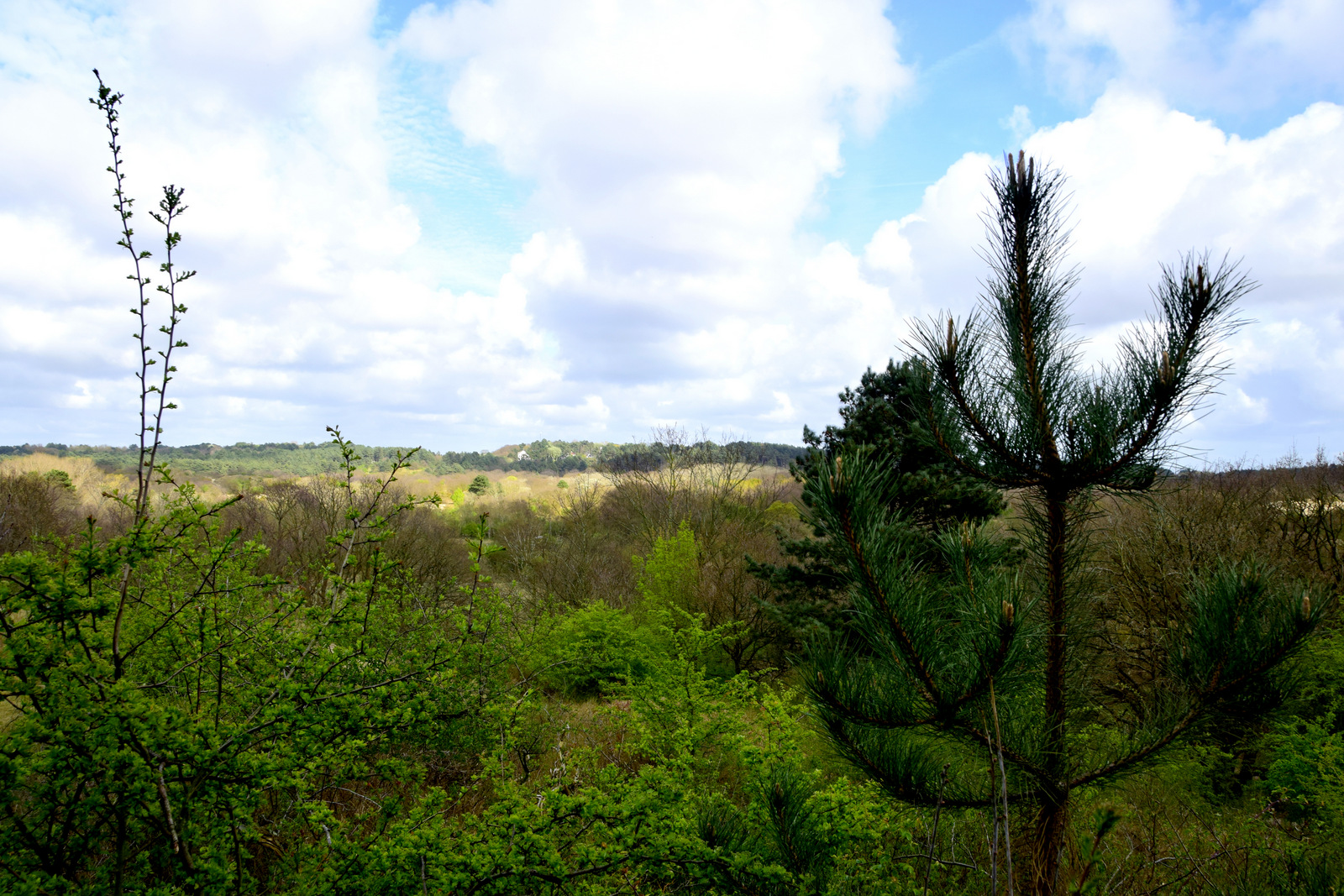 Here's the photo that I would say best sum up my trail. A time of solitude in the quietness and stillness of nature.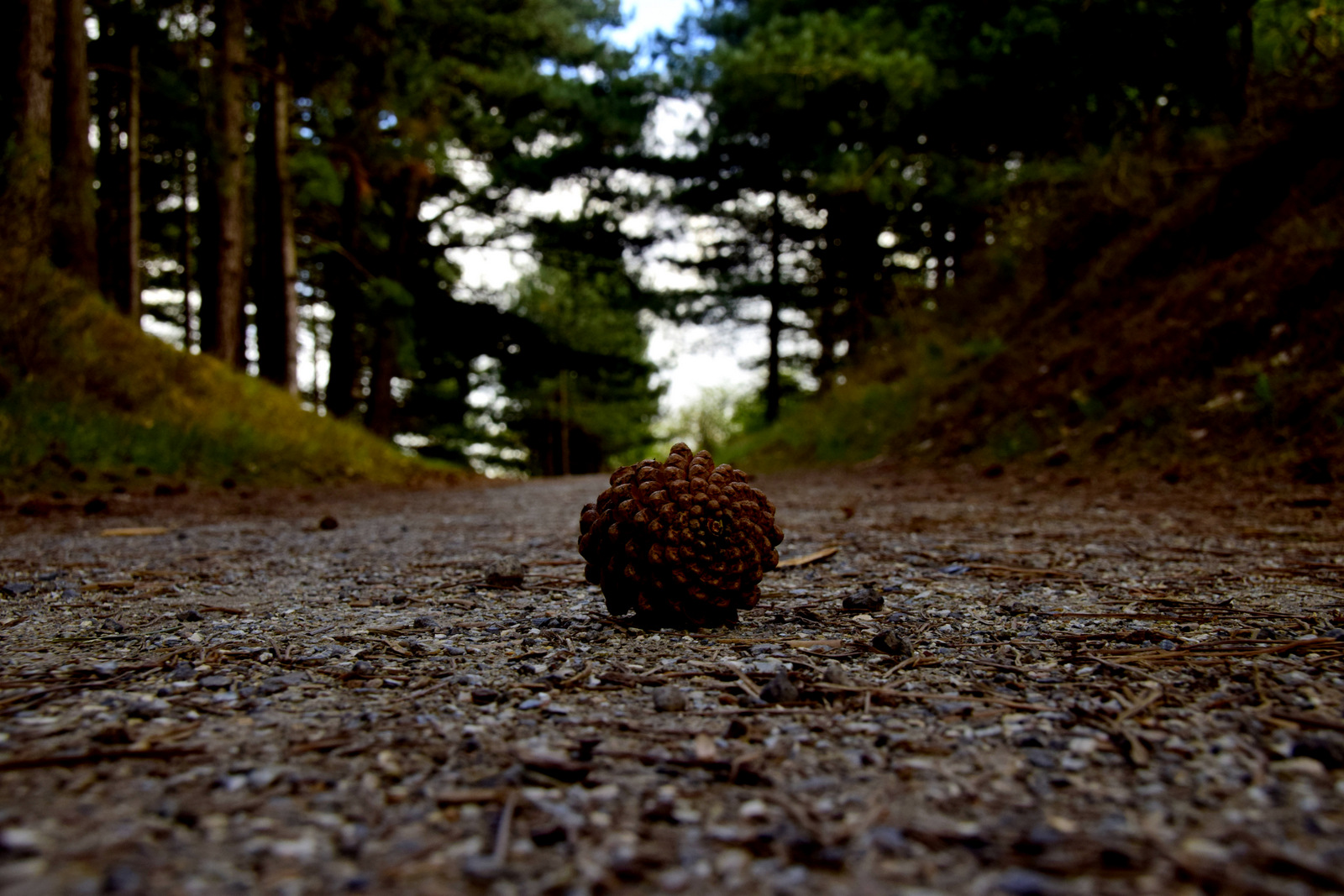 The trail was a circular trail so I'd eventually end up at the Dune Lake again and I took this shot imagining it to be quite different from how I pictured it at first. There was just something really special about the very fine sand here and the sunshine that made it all glow: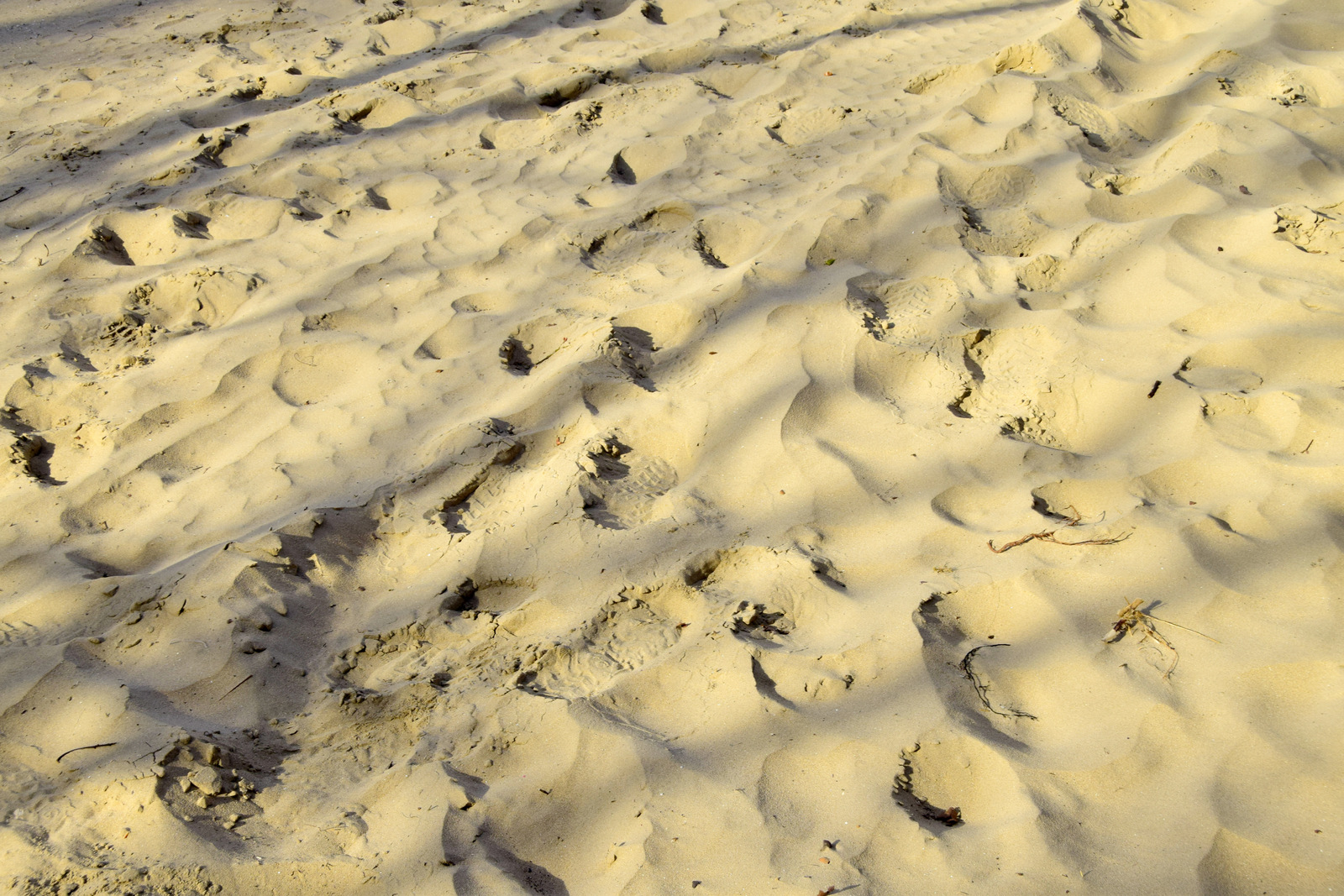 It was rather silly of me to walk back to the City from the National Park because it eventually felt like a 10km walk, although it probably was a lot shorter. Still, the walk back to the City meant I could get a view of the local area without the "tourism factor" and I sometimes like that more because it's when I'd keep my big camera and enjoy the view with my eyes.
With the weather being extra cooperative, I knew I had to get a new shot of Windmill de Adriaan and so I went back to where I started at Haarlem the day before: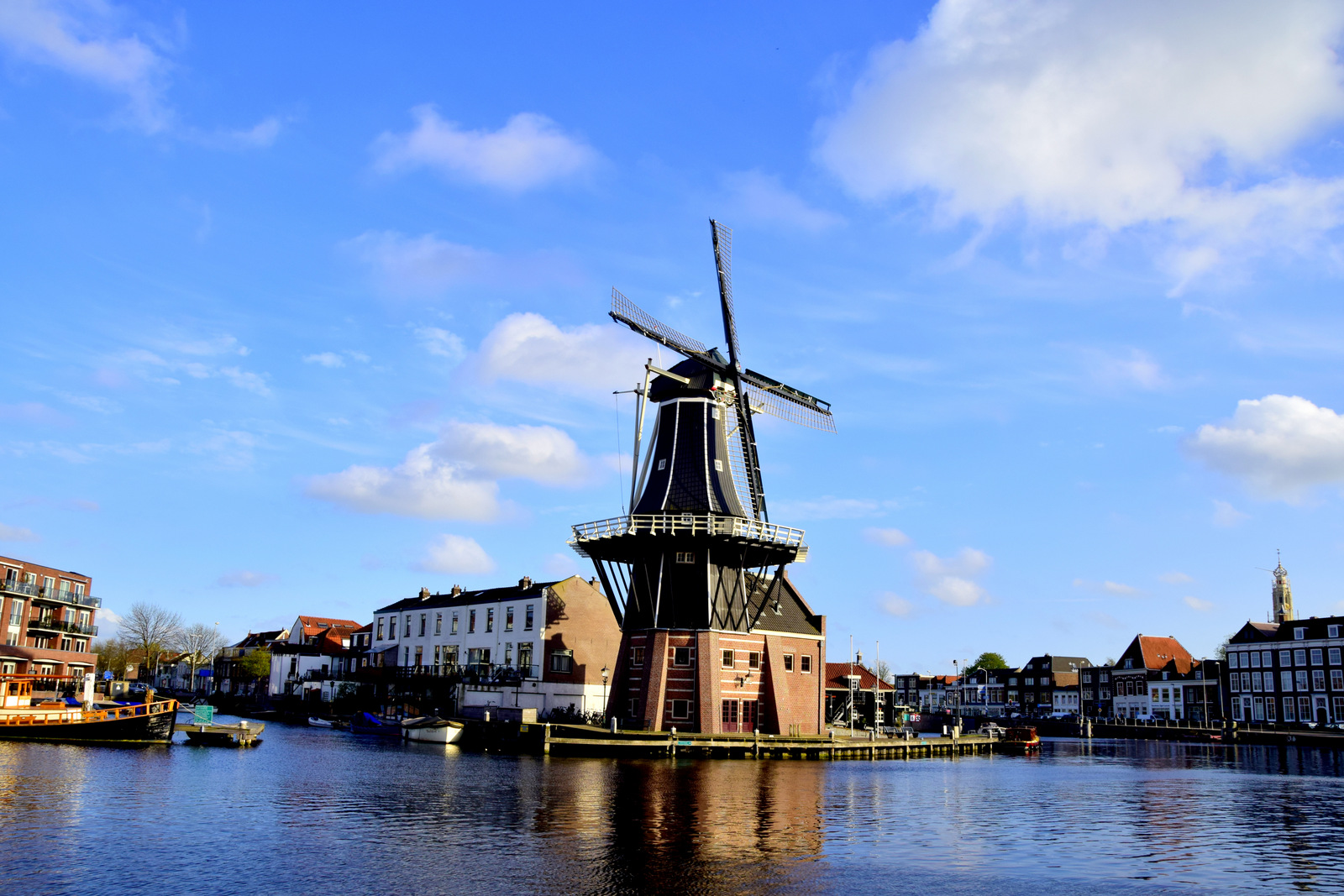 It's quite amazing how a little bit of sun makes so big of a difference!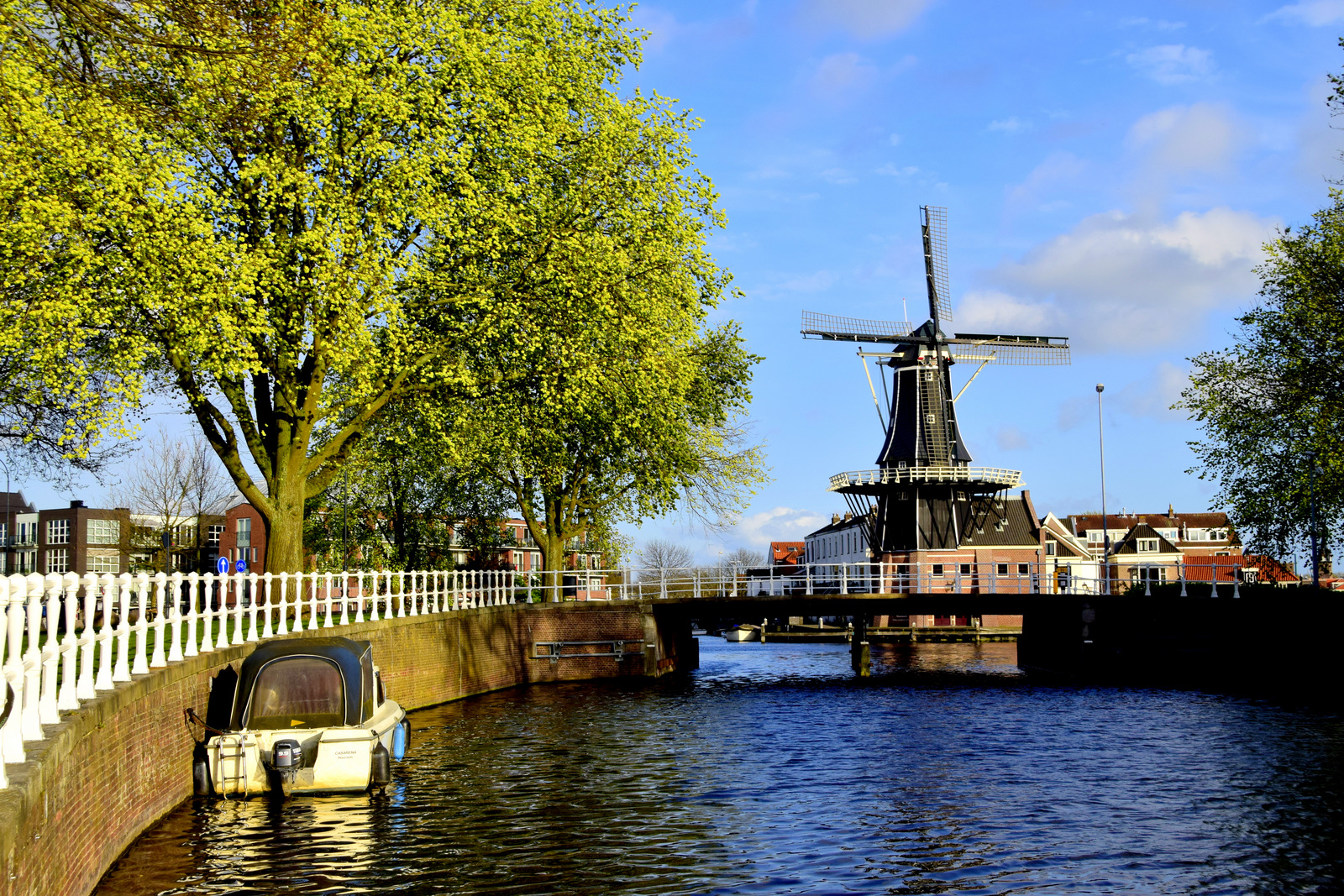 With the sun setting now, I could get my favourite "sunset glow" shot of Grote Kerk.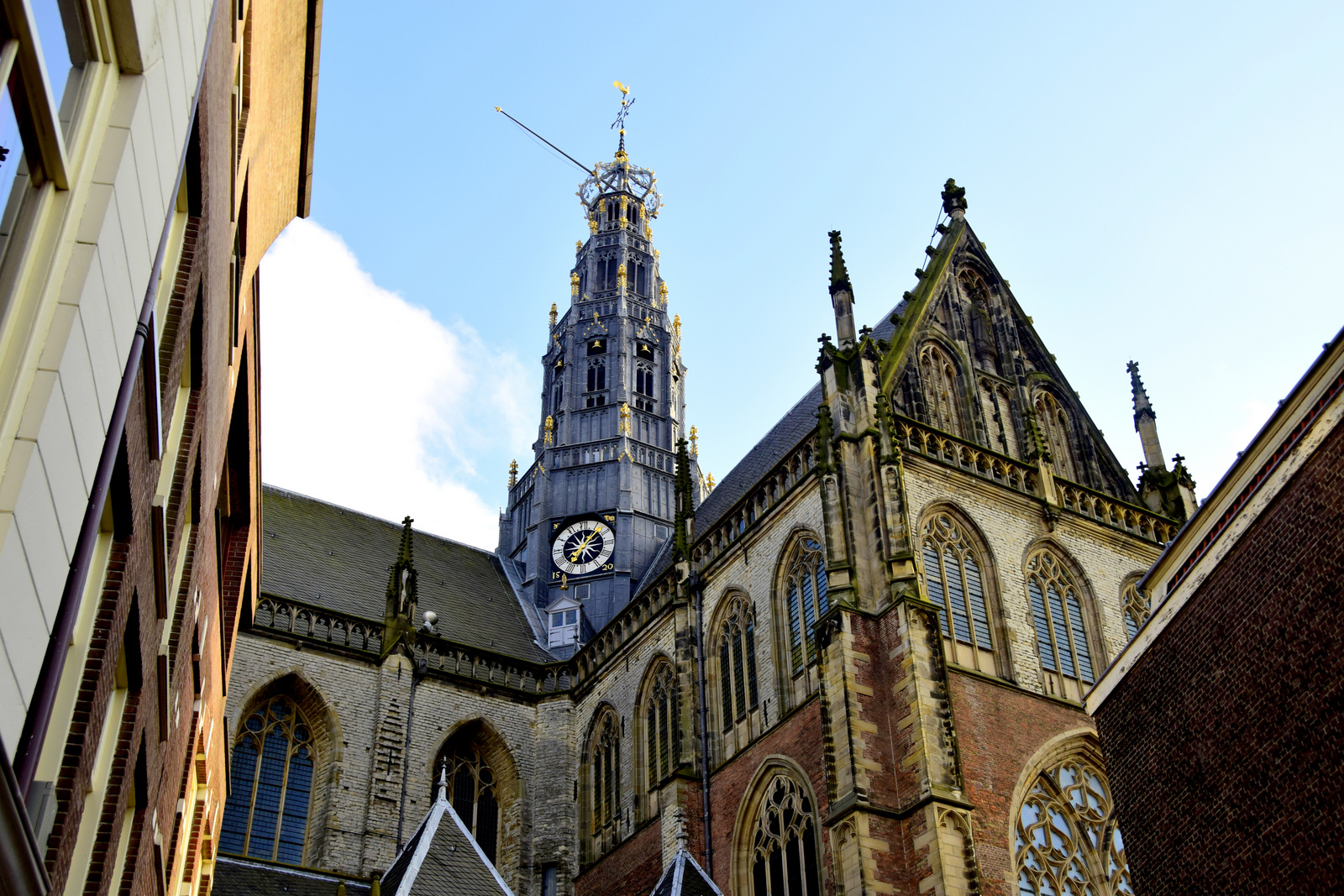 This here is The Philharmonie, a 19th century concert hall. The Theatre beside it (Stadsschouwburg) which you can't see is nicknamed "bonbonnière" meaning a fancy box to put sweets in. Beats me why it's got such a special nickname.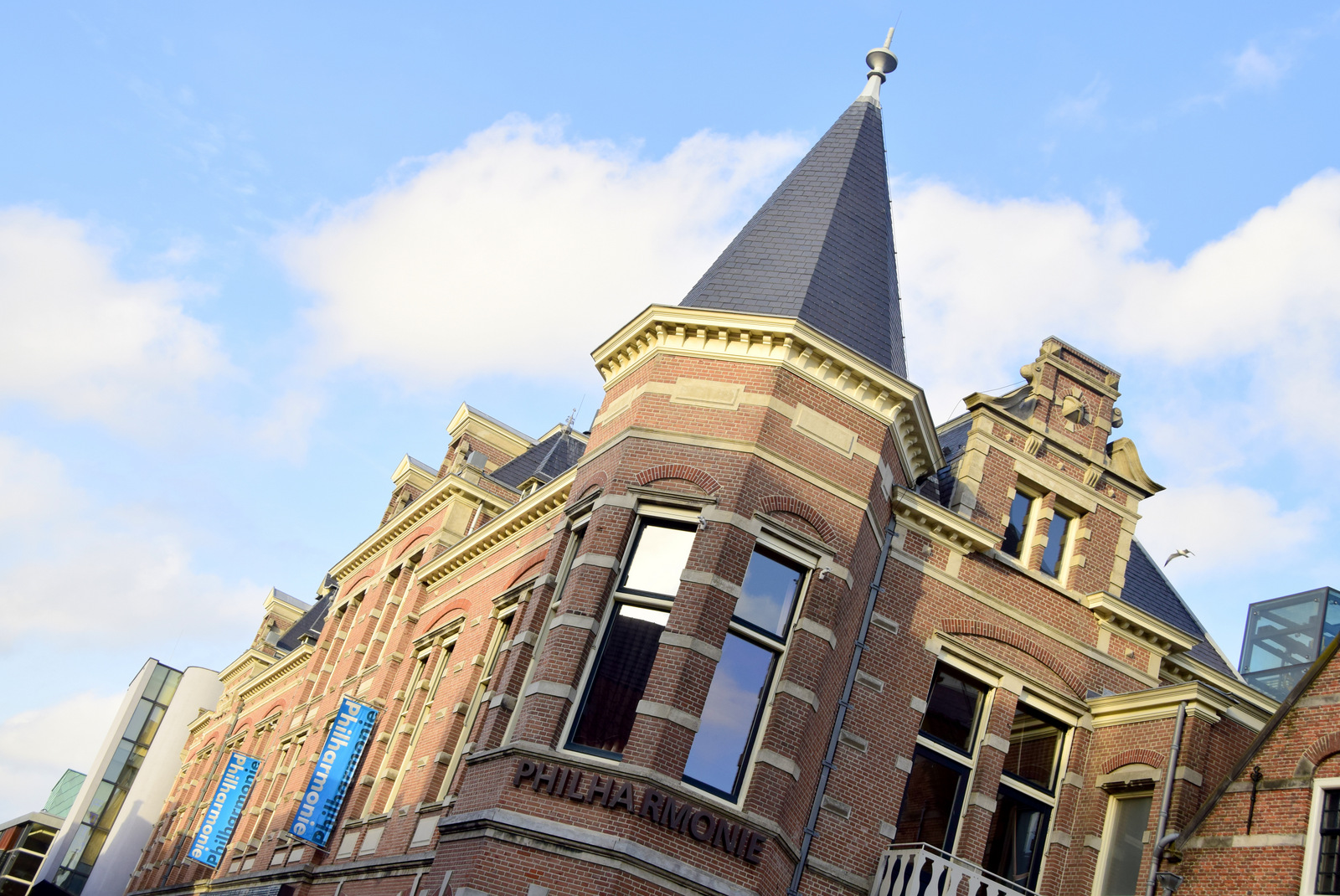 Couldn't get enough of Grote Kerk because the sun was so nice to me that day! This was a shot after dinner when the setting sun was shining right onto the cathedral. That sunset glow is just so pretty! 😍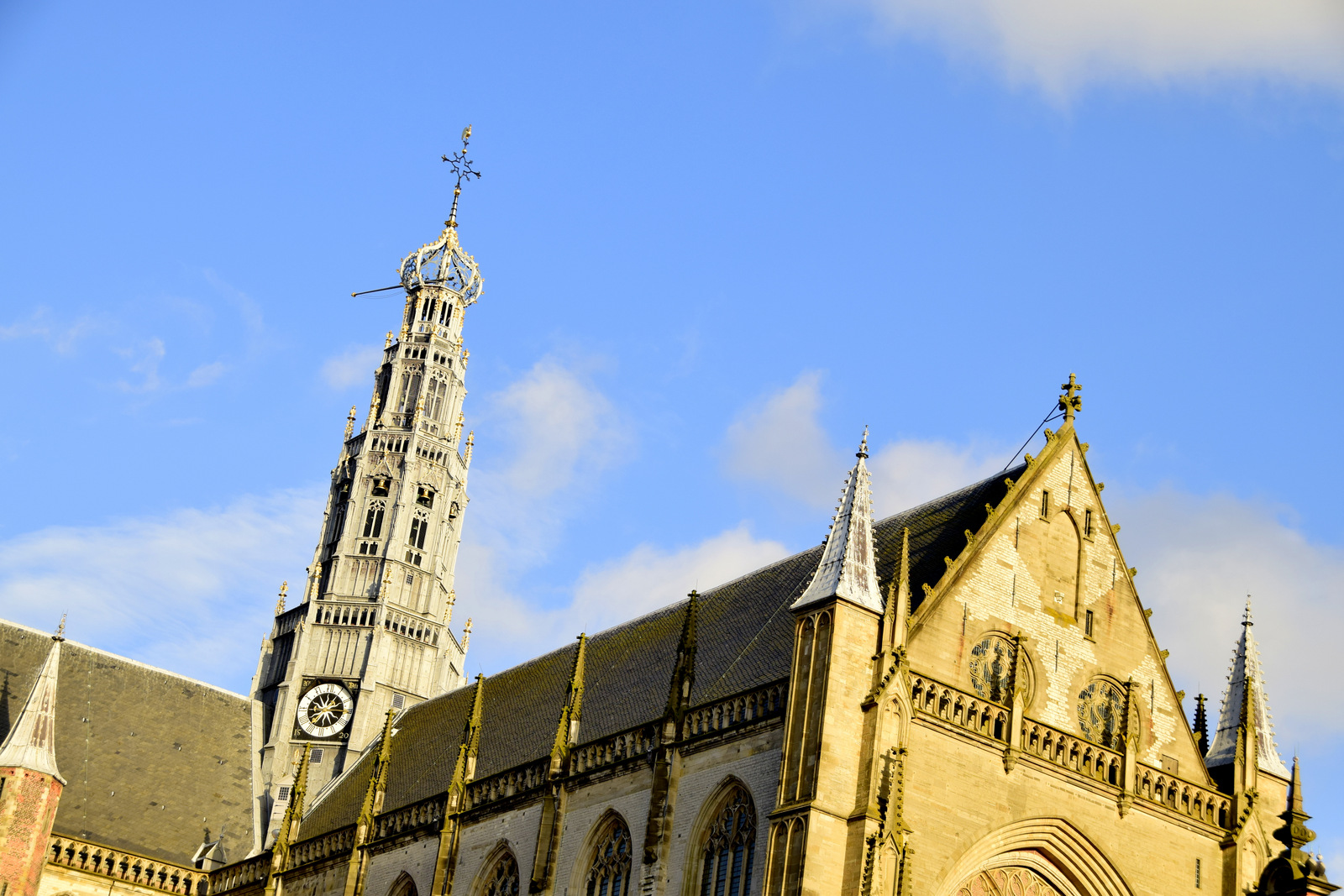 That was it for Haarlem and I was preparing to head to Rotterdam the next day to meet my Dutch brother, Chris, who I haven't met since December 2015, when I last visited. So as you'd guess, it'll be Rotterdam next.
I should catch up with my posts too since the Easter Break is now over. It's not that bad of a thing actually, I like it when there's a bit of pressure to get me working.
Until the next post then! Blessings! 🌈
Ben