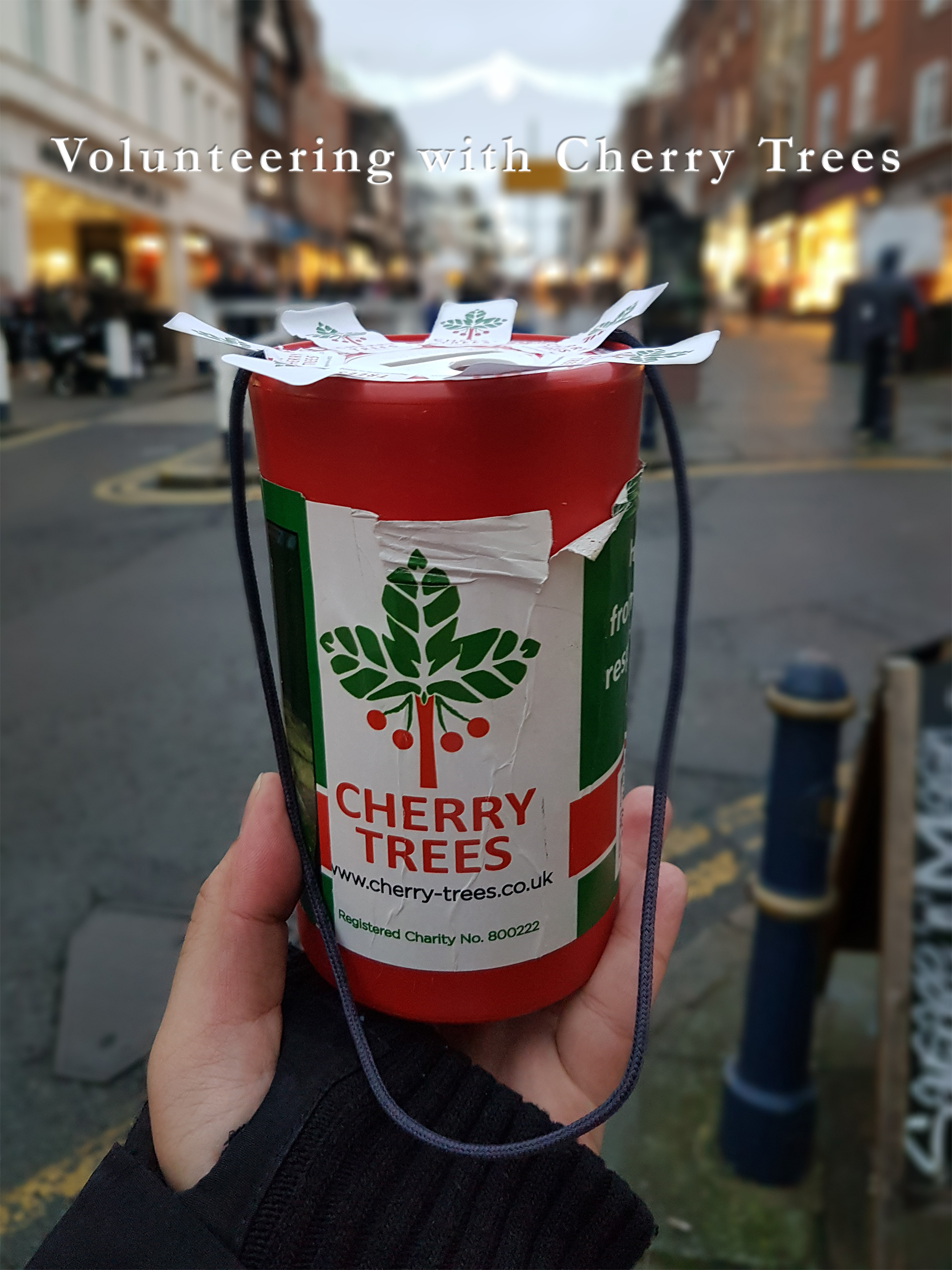 Hello!! I'm back with another Christmas related post! This time, sharing with you my volunteering experience with Cherry Trees!
Who is Cherry Trees? 
Cherry Trees is a small charity providing home and care for children with disabilities including learning, physical and sensory impairments. The caregivers and management are extremely lovely and caring people, constantly going the extra mile to help not only children but volunteers like myself.
My Volunteering Experience
Volunteering at Cherry Trees is an experience that I couldn't be more thankful of. I have done numerous volunteering work back in Singapore during my Singapore Polytechnic Days such as Mentoring Club and Teaching in Nepal.
My most recent volunteering work with Cherry Trees is fundraising at High Street (Guildford). Both Cheryl and I pretty much endure the cold rainy weather from 10am – 4pm collecting as many funds as we possibly could.
As a result, I'm absolutely pleased to say, we have raised a total of £1093.88!! Kudos to the Team at Cherry Trees for achieving this!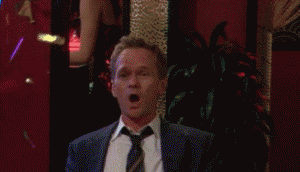 (Source: @giphy)
Christmas Challenge
This year, Cherry Trees is taking part in the Big Give Christmas Challenge from 28th November to 5th December 2017. All donations made will be doubled from their funding pot to achieve their target of £28,000. These donations will have a meaningful impact towards the families and children in Cherry Trees.
I was given the opportunity to create their promotional video for their Christmas Challenge.  Click here for the full video on Cherry Trees Facebook!
Do show them your support by following them on Facebook & Twitter and spread the word! And maybe you could volunteer in Cherry Trees too!
Till Again 
Alright! That is all from me today! To all those who volunteer, a big kudos to you for giving back your time for altruistic acts! For those who don't, give it a go! You may find it extremely rewarding at the end! (But no pressure 😉) Over the next weeks, I'll share more jolly Christmas experiences and where to visit! ⛄️ ❄️
See ya!!
Fabian Lee
hellofabljq.com
Just in case you missed our previous posts:
Guildford Is All Ready For Christmas ⛄
Roadtrip Reflections (2): Hamburg