Hi everyone,
Everything's all Christmas-y now because we're officially in December so you can't be surprised that this post is another Christmas post. So let's begin!
The Hyde Park Christmas Extravaganza is better known as Winter Wonderland, which is in its 11th year now since its first in 2007 and draws huge crowds every year. Since I decided to stick around in the UK until Christmas, I have the chance to enjoy the Winter Wonderland atmosphere once more before heading home.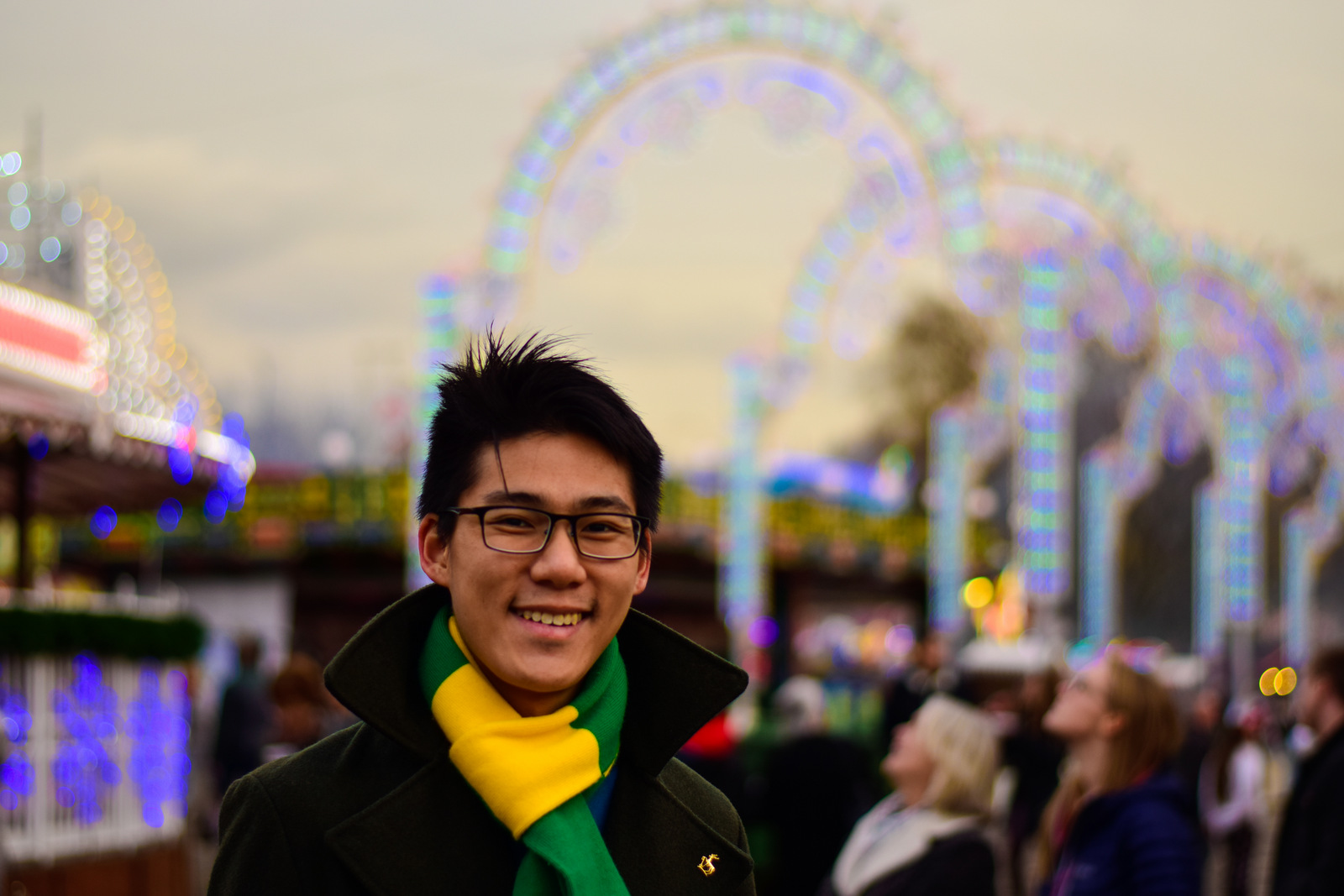 The best way to avoid massive crowds is to head there on a weekday. So that was what I agreed on with my coursemate, Giorgi. Although it wasn't that good an idea to pick Black Friday as the day to go there though. First, because it's a Friday and second, because plenty of other people were likely to have taken a day off work anyway. That said, it didn't really bother us too much because we were in celebratory mood after receiving our Masters Dissertation results the day before. No surprise then, that we had big smiles! 😀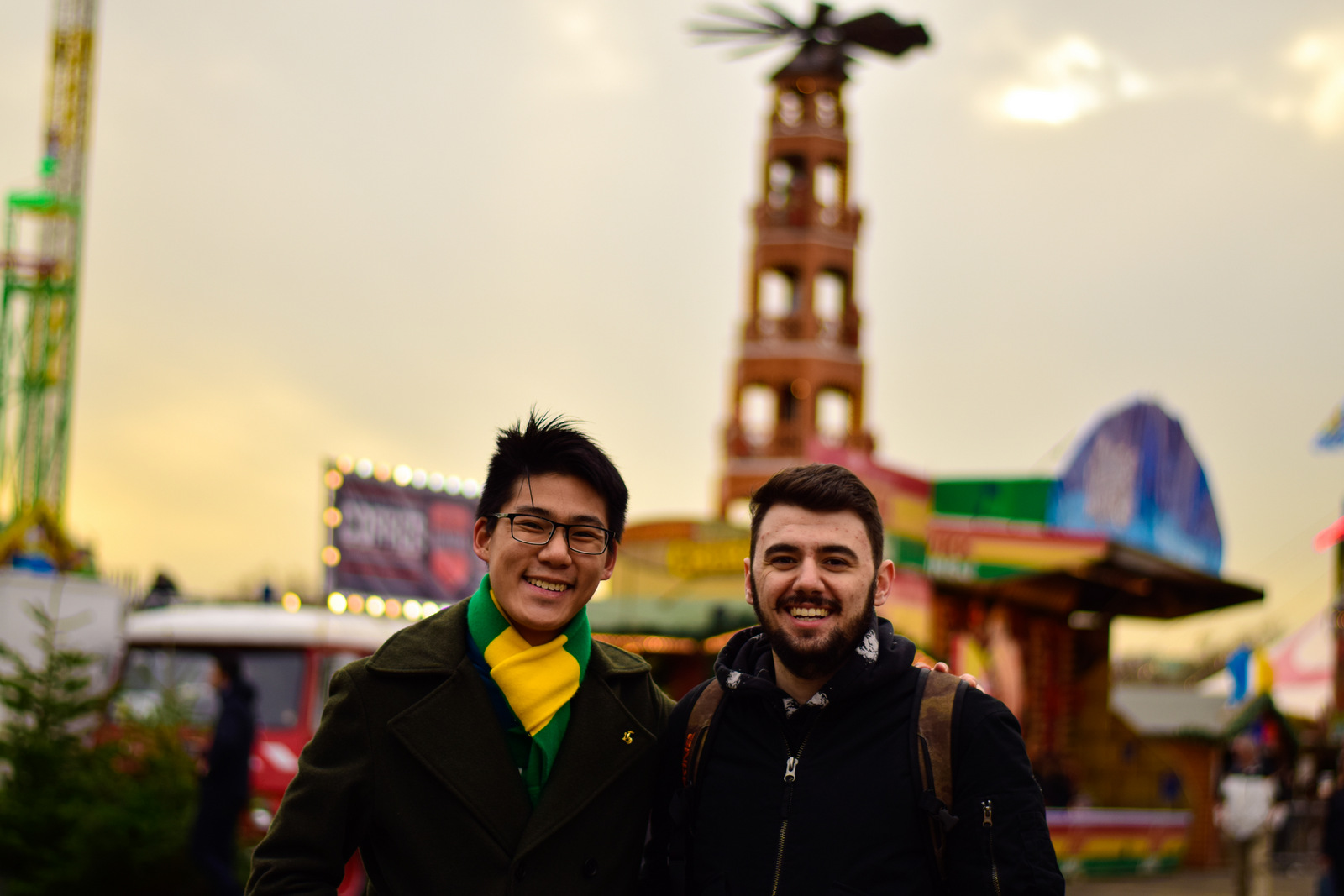 I enjoy the atmosphere that surrounds Winter Wonderland because there's so much Christmas cheer that comes with it especially when you see parents bringing their excited children around the "wonderland". I'm not so big on the rides mainly because they're not the cheapest rides around and also because I feel like I'm already past that age where I enjoy it as much as I used to as a kid or teenager. It could just be me though, so don't take my word for it…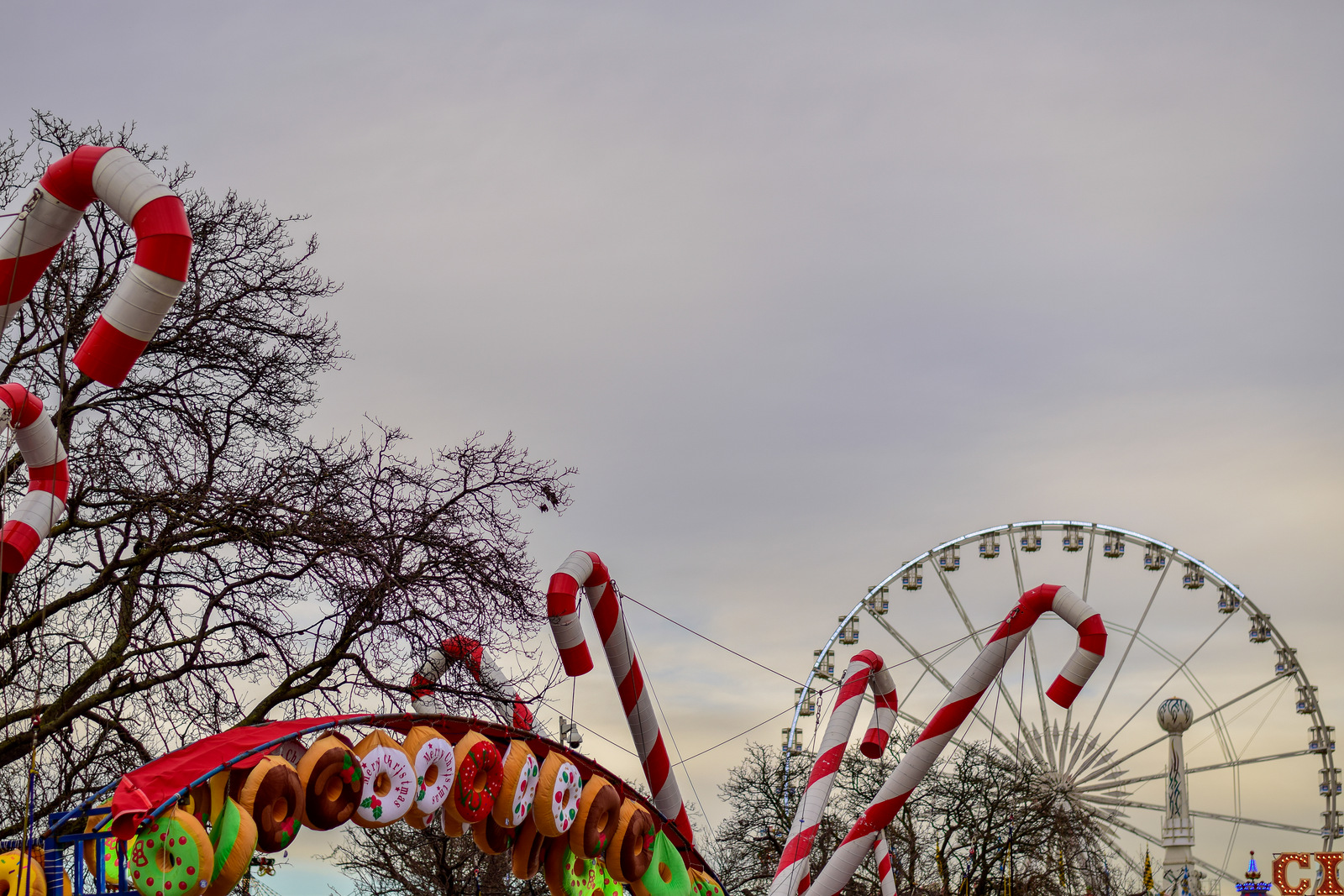 That said, I still enjoy the sight of a Ferris wheel as well as candy canes popping out of food stands. Who can say no to donut pillows with Merry Christmas written across them?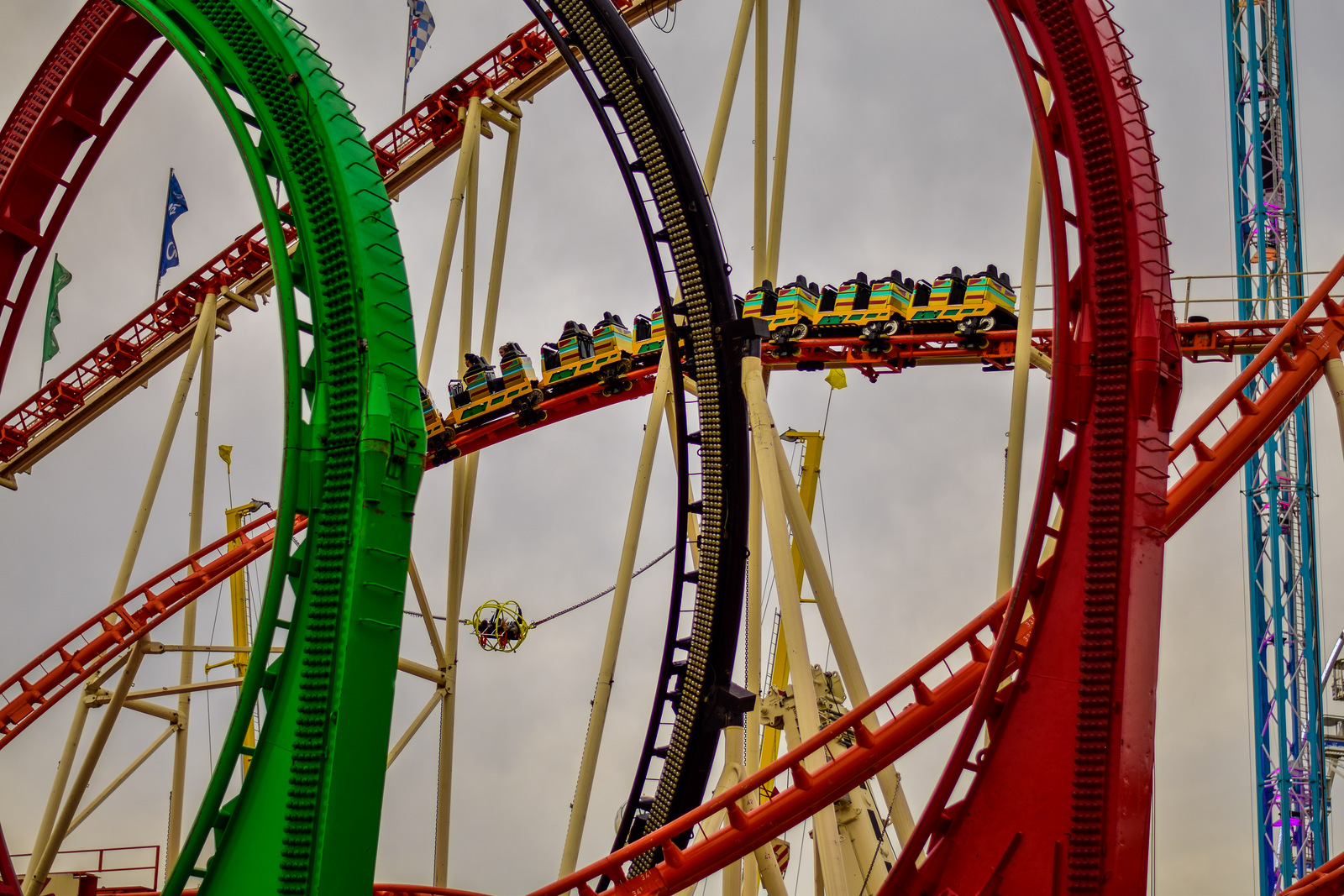 This here is the Munich Looping, which I also featured last year. Turns out that last year was the very first time they've actually had it brought into Winter Wonderland. It's probably more popular during the weekends though because it was hardly full during the times we walked by it.
You'll also notice a "reverse-bungee" in the background! Reminds me of a certain G-Max Reverse Bungee along Clarke Quay back in Singapore…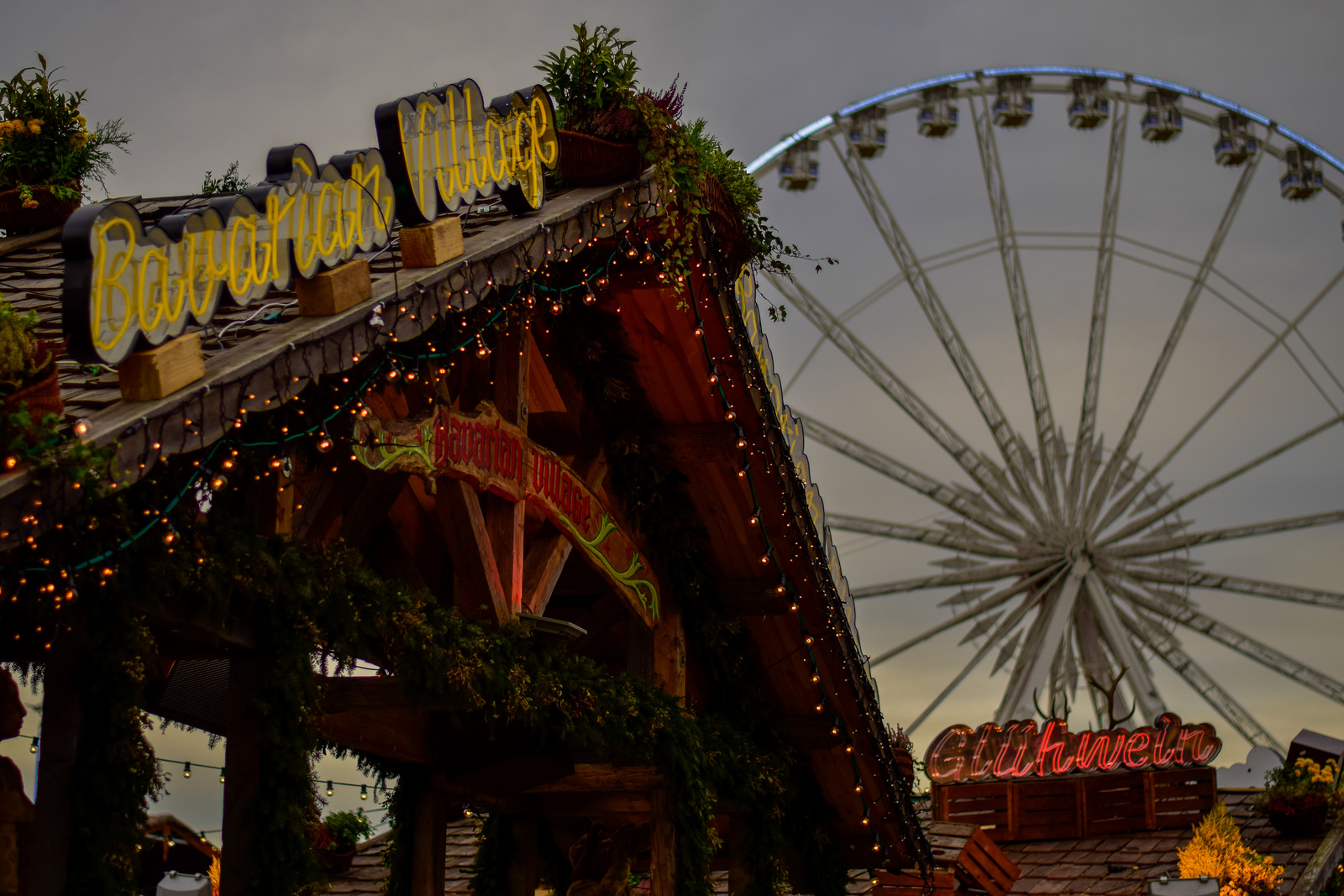 Christmas Markets originated from Germany where they're called Weinachtsmarkt. Traditionally, they only start popping out when Advent begins, i.e. the 4th Sunday before Christmas Day. But obviously with the increased marketing over Christmas as a celebration season, many of them open as early as mid-November these days. Mulled wine (Glühwein) is a common highlight in these markets. It certainly makes sense to have hot mulled wine at a Christmas market but when you open a Christmas market in Singapore, I don't think I'd like to try a mulled wine when I'm already feeling warm.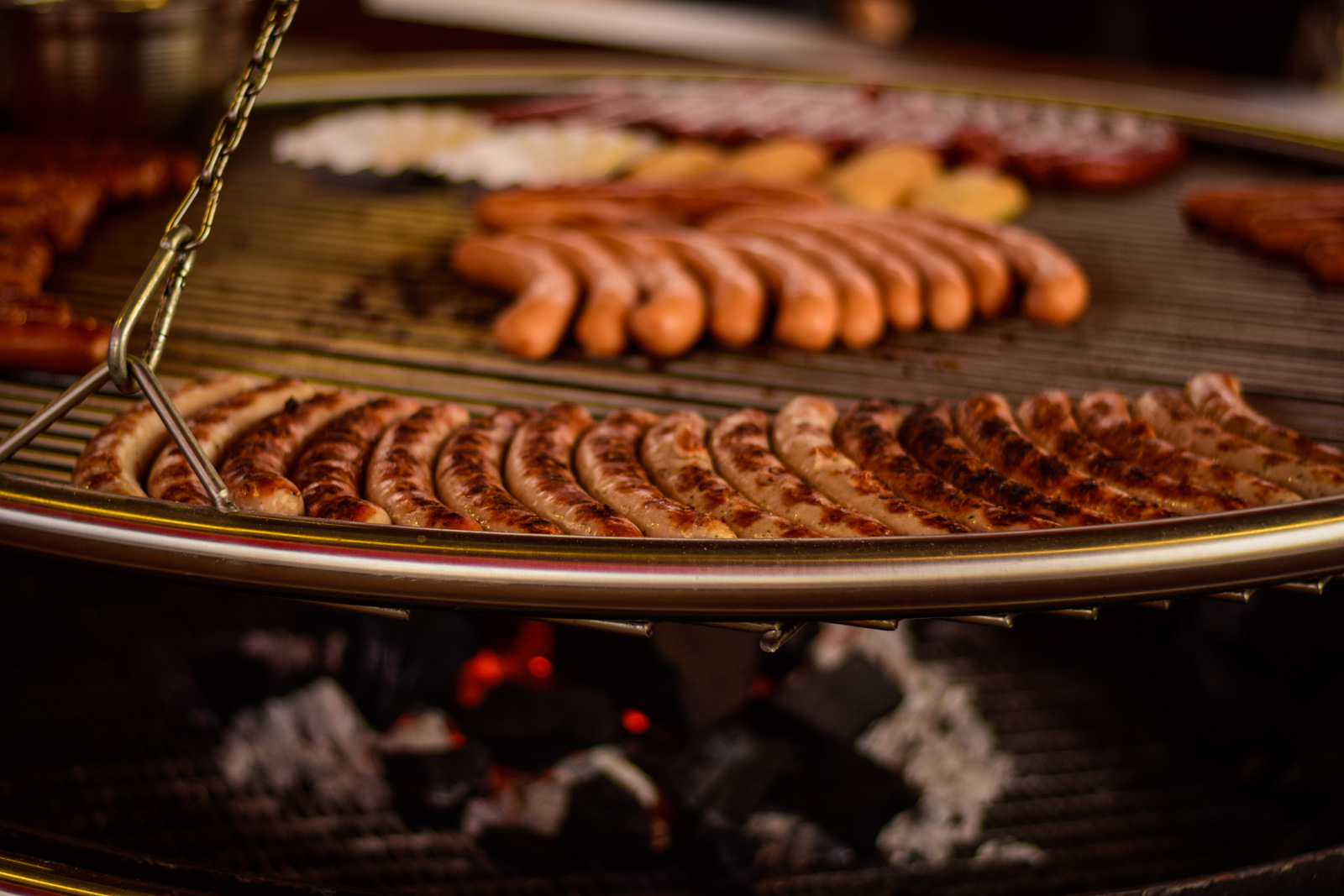 Another staple of Christmas Markets is Bratwurst. You see them everywhere when you're in Germany but I guess when you're not living in Germany, you usually see it only at Christmas Markets.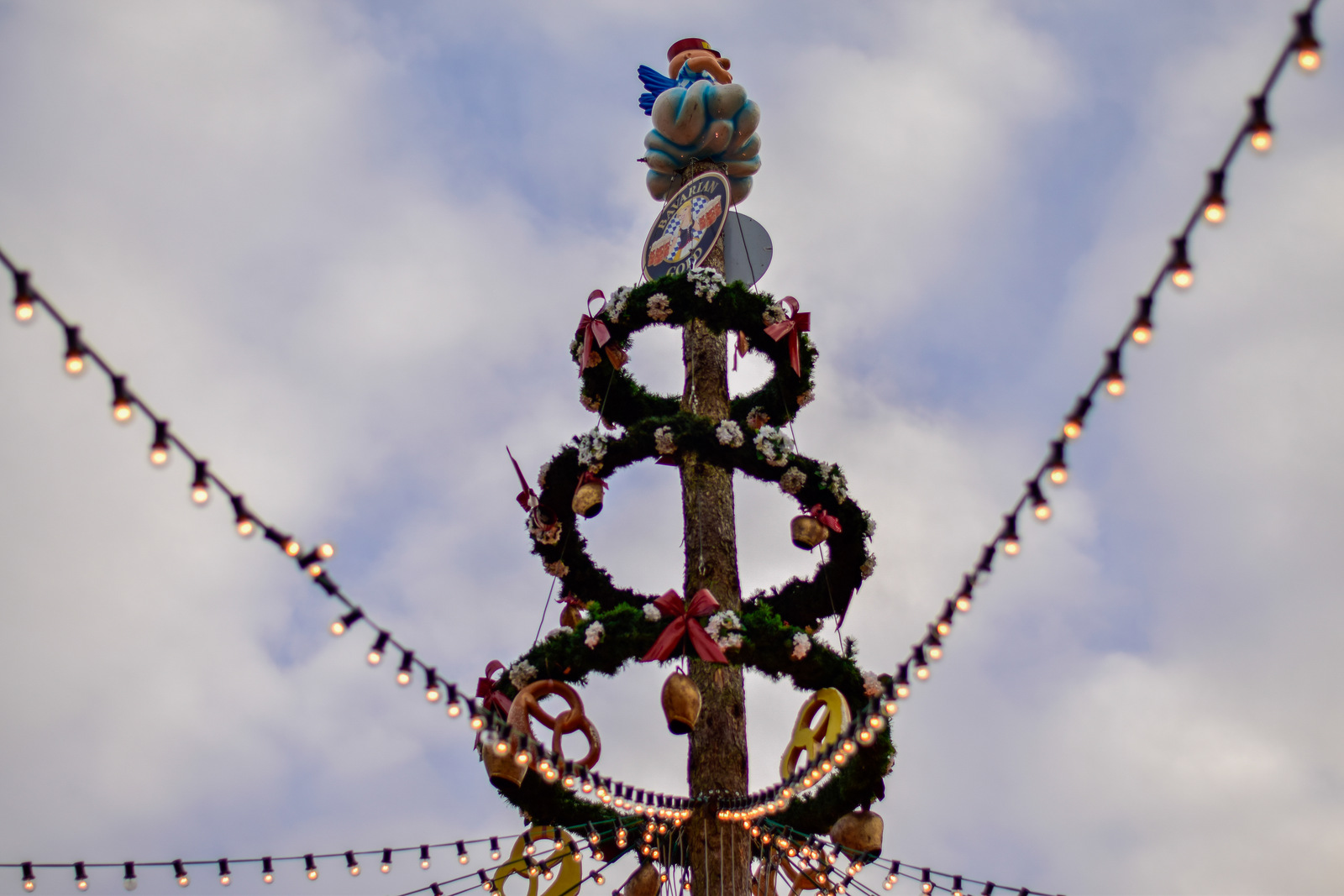 The May Pole is also a German symbol, as I previously mentioned last year. It's a good symbol to look out for and walk towards when you're trying to find the Bavarian Village.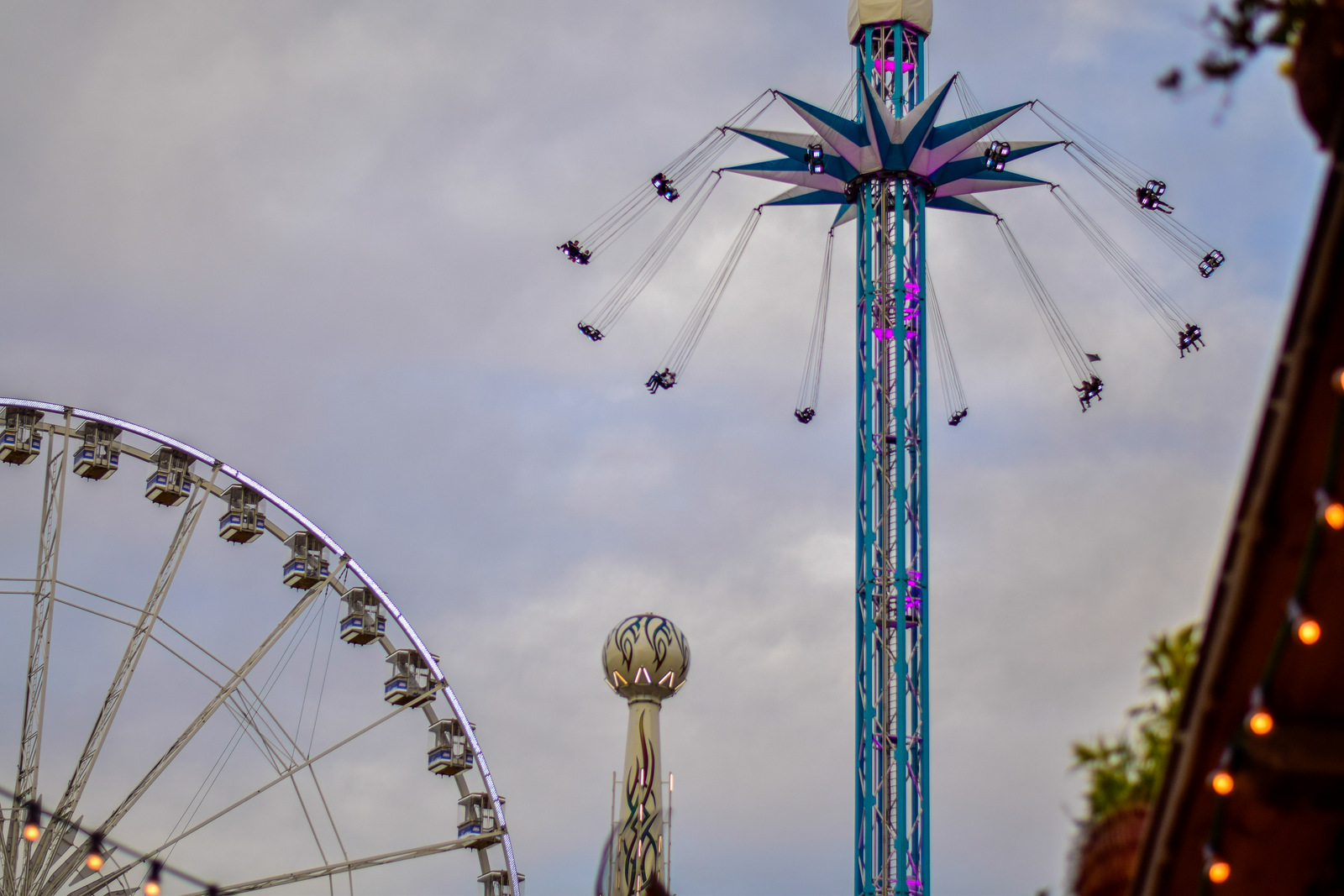 This is a familiar ride! The Starflyer, which is what it was called last year when I rode on it, is surely a good way for you to spin around and get a look of London from above. I reckon the night view might actually be better than the day view that I got to see last year.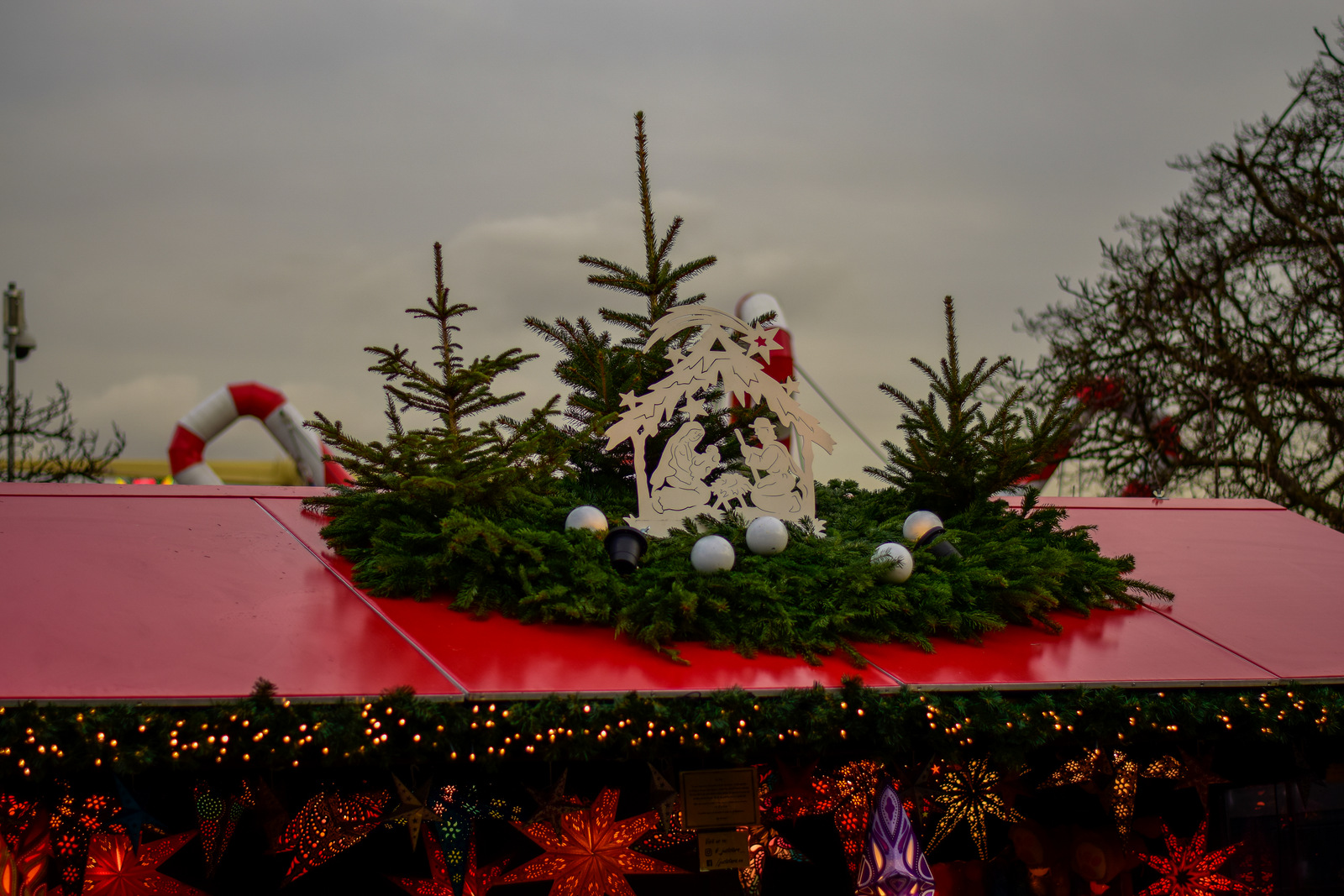 Winter Wonderland is not all about the rides and food. There are plenty of stalls selling Christmas decorations if you're looking to put them all up. Unfortunately, I won't be buying any more of them since I've already completed my decorations and also because I won't be staying around for Christmas anyway.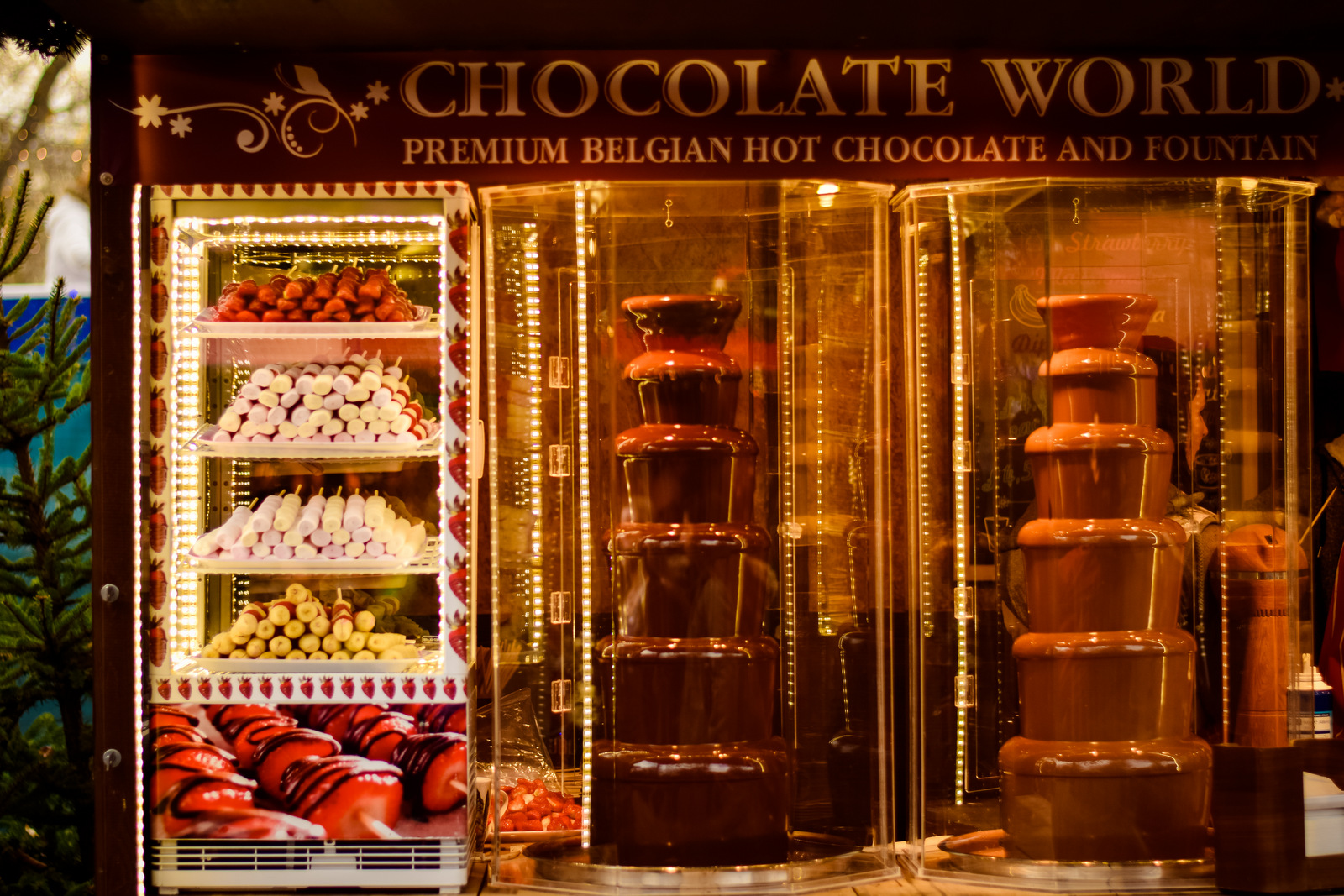 If you're still up for more food, then the Belgium Chocolate fondues certainly look very enticing! 😋
Since we weren't going to go on any rides, we didn't hang around too much longer so it was good to still be able to catch a bit of the sunset glow as the lights began to turn on across the wonderland.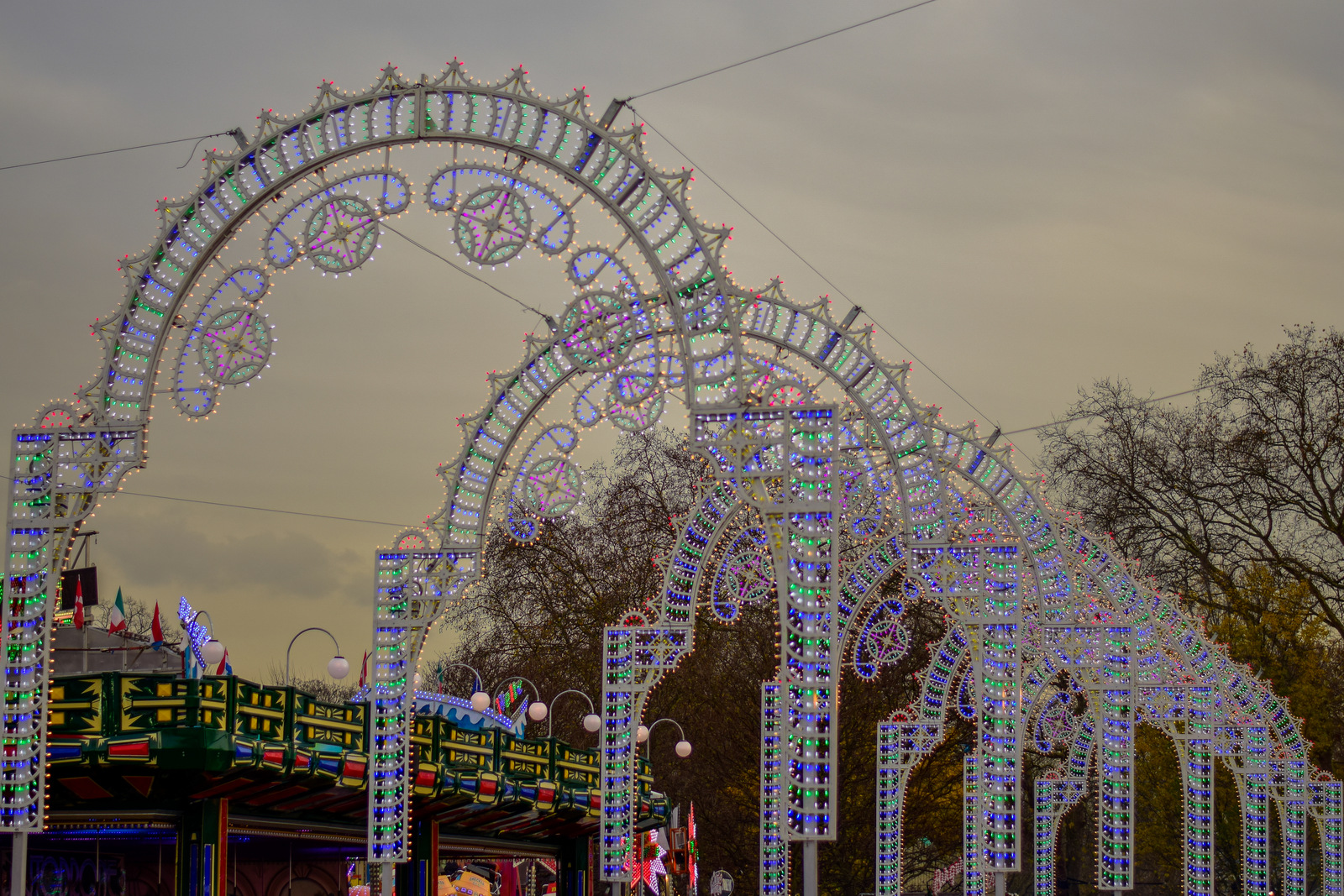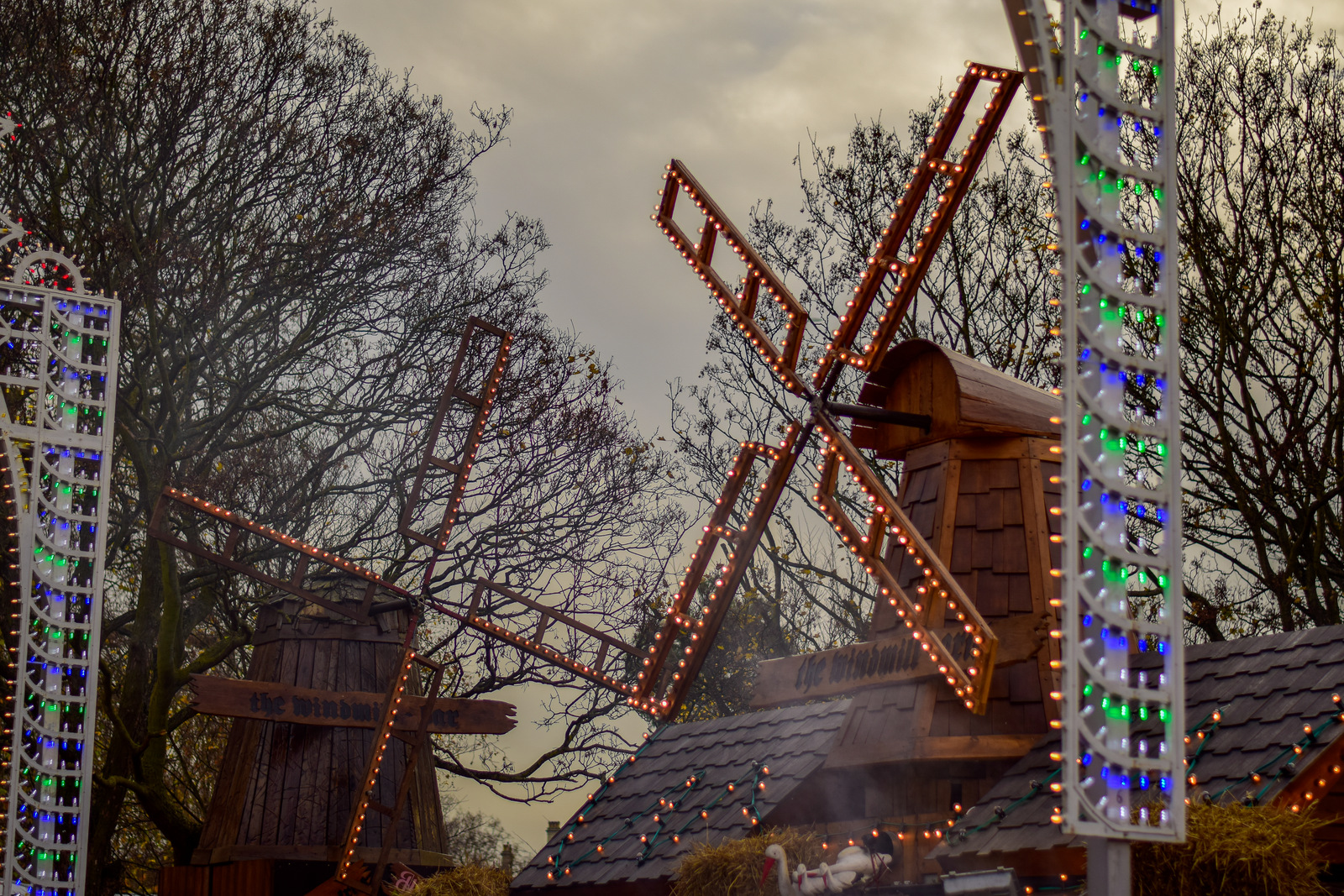 But that was it for my little stroll around Winter Wonderland. Seems a little underwhelming to celebrate the official completion of a Masters, isn't it? Truth be told, it's already been more than a week since I got my results back and I'm still beyond thankful for it all. Sometimes you just marvel at how much you're blessed with and your only response is one of thanksgiving!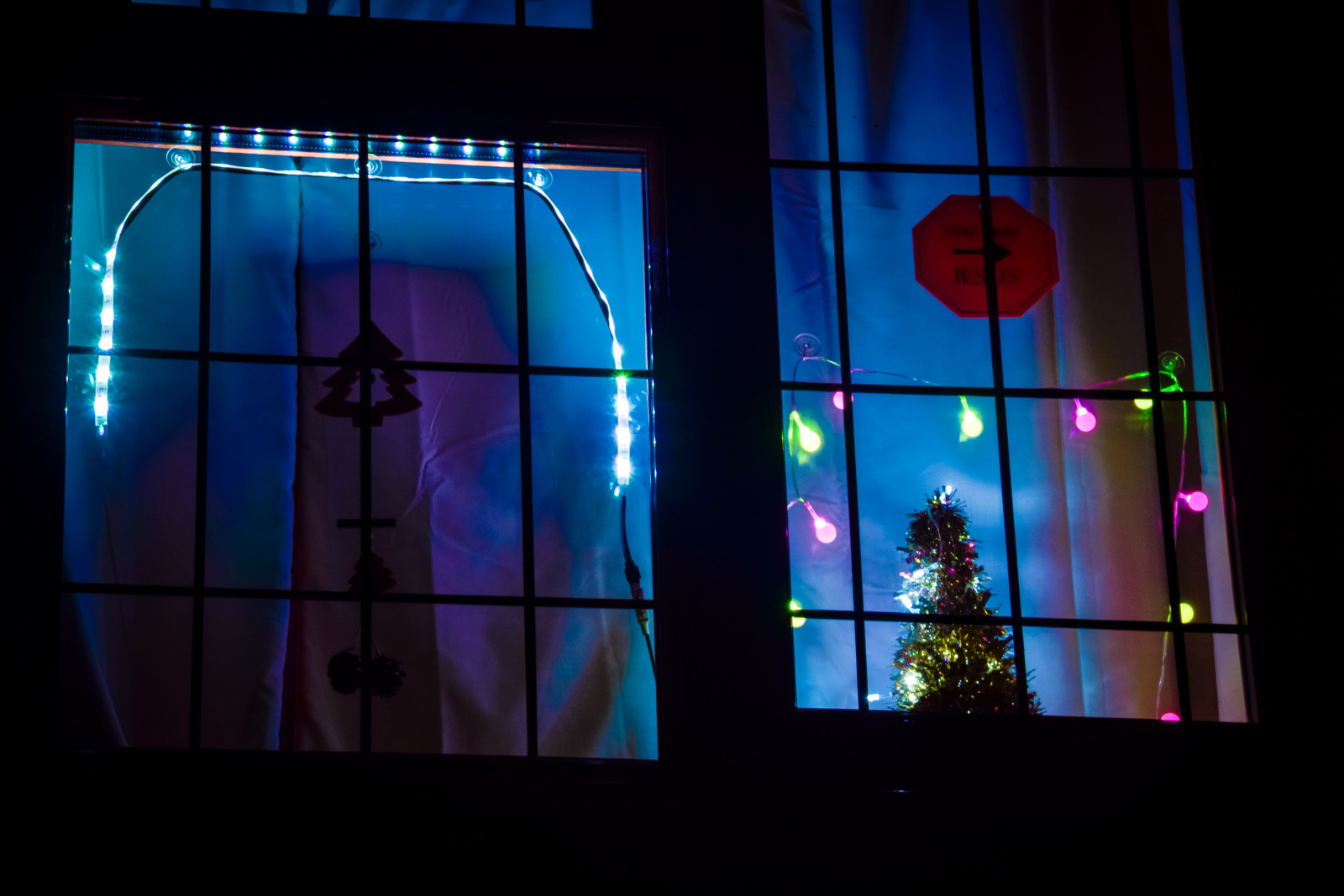 The final piece of my Christmas Lights puzzle have also been put up and it's now in full view to the road outside, blinking and flashing away. It's just not as cool when it's a photo because you don't get to see the changing lights.
Hope everyone's had a restful weekend. I took a trip up to Birmingham by car to see the Frankfurt Christmas Market there with my coursemates as we continued on with another round of celebration of our Dissertation results. More on that soon. Until then, have a blessed week ahead! 🌈
Ben