Hi everyone,
This is my very final Roadtrip Reflections post that wraps up the last 3 destinations of the 2 weeks on the road in Germany. I'm afraid this photoblog series will end in Germany and not continue on into the final week of my September roadtrip because I'd already written about that final week here: The Final Week on the Road 🚗🇬🇧
(9) Liechtenstein
This begins first in Zurich, or drive out of Zurich at least. If you think Singapore is small, then you'll be surprised how small Liechtenstein is! But… before we get there, there are more Alps to admire along the way there.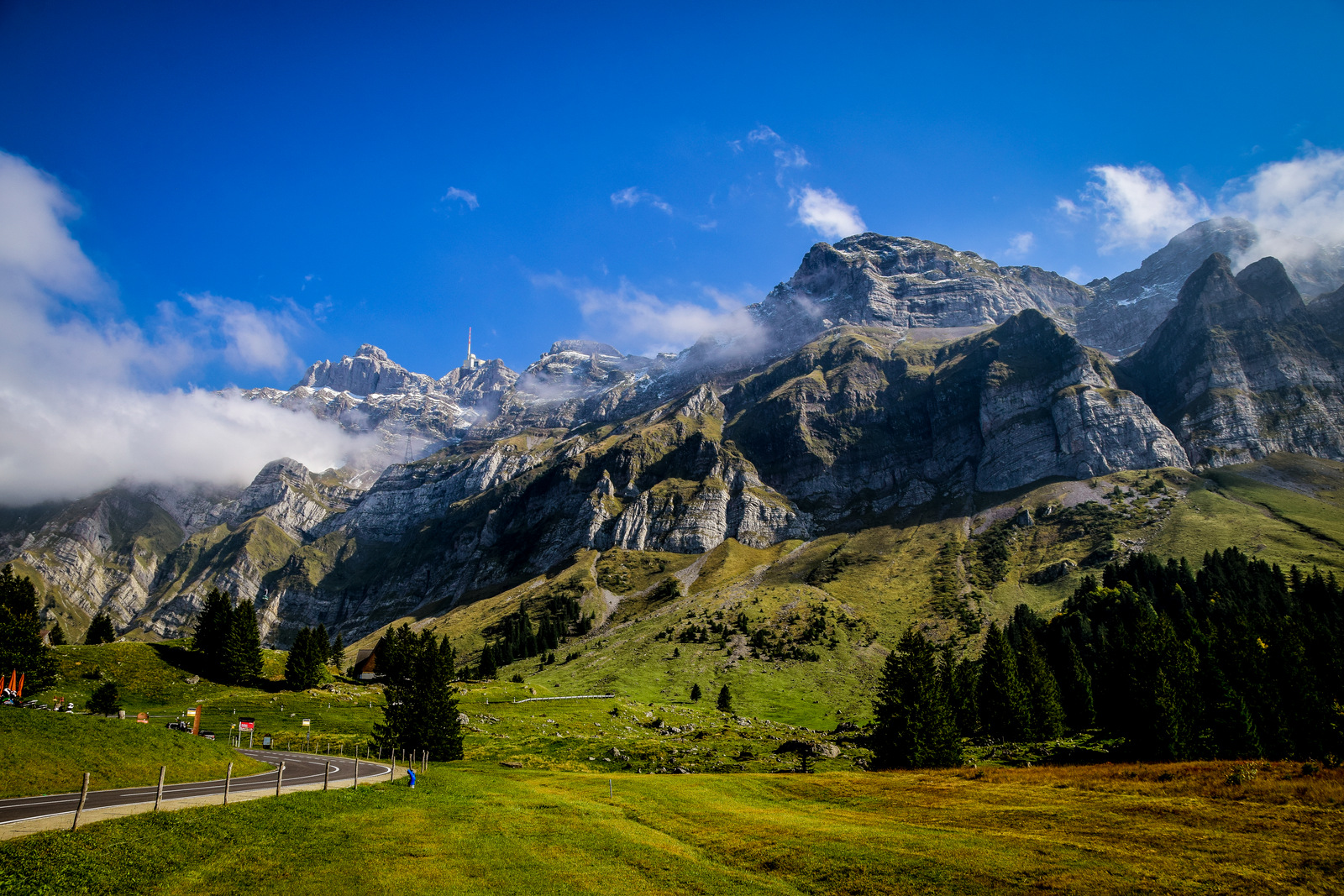 Welcome to Säntis! Or the base of it… It's the highest mountain in northeastern Switzerland and was on the way for us when we headed to Liechtenstein. The sheer beauty of the landscape was enough to convince me to stop the car and spend a good 30 minutes taking photos from down here.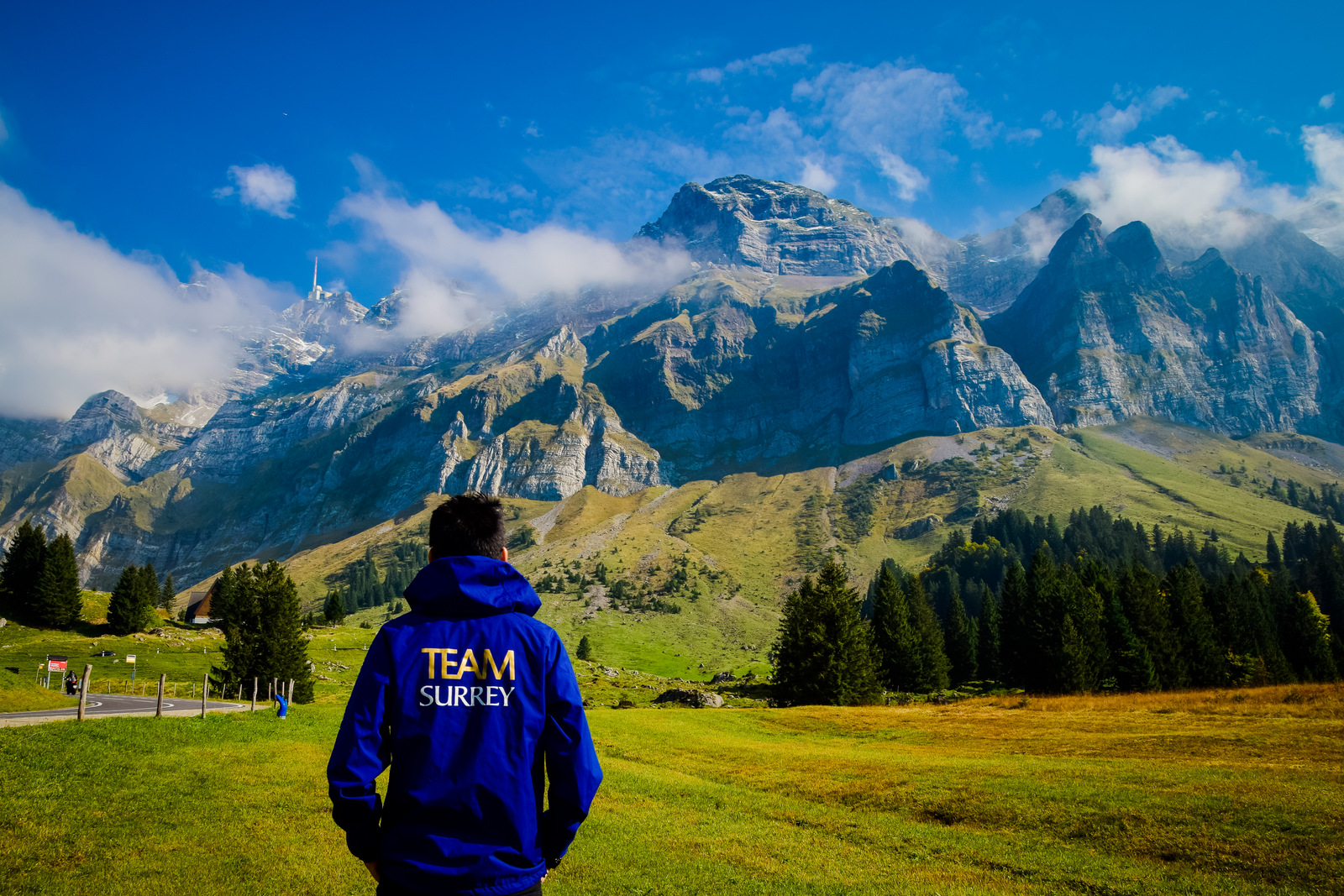 It just so happened that I was in my Team Surrey jacket and this photo just makes me love the colours of the jacket even more! The beautiful scenery helps of course!
Let's head to Liechtenstein then…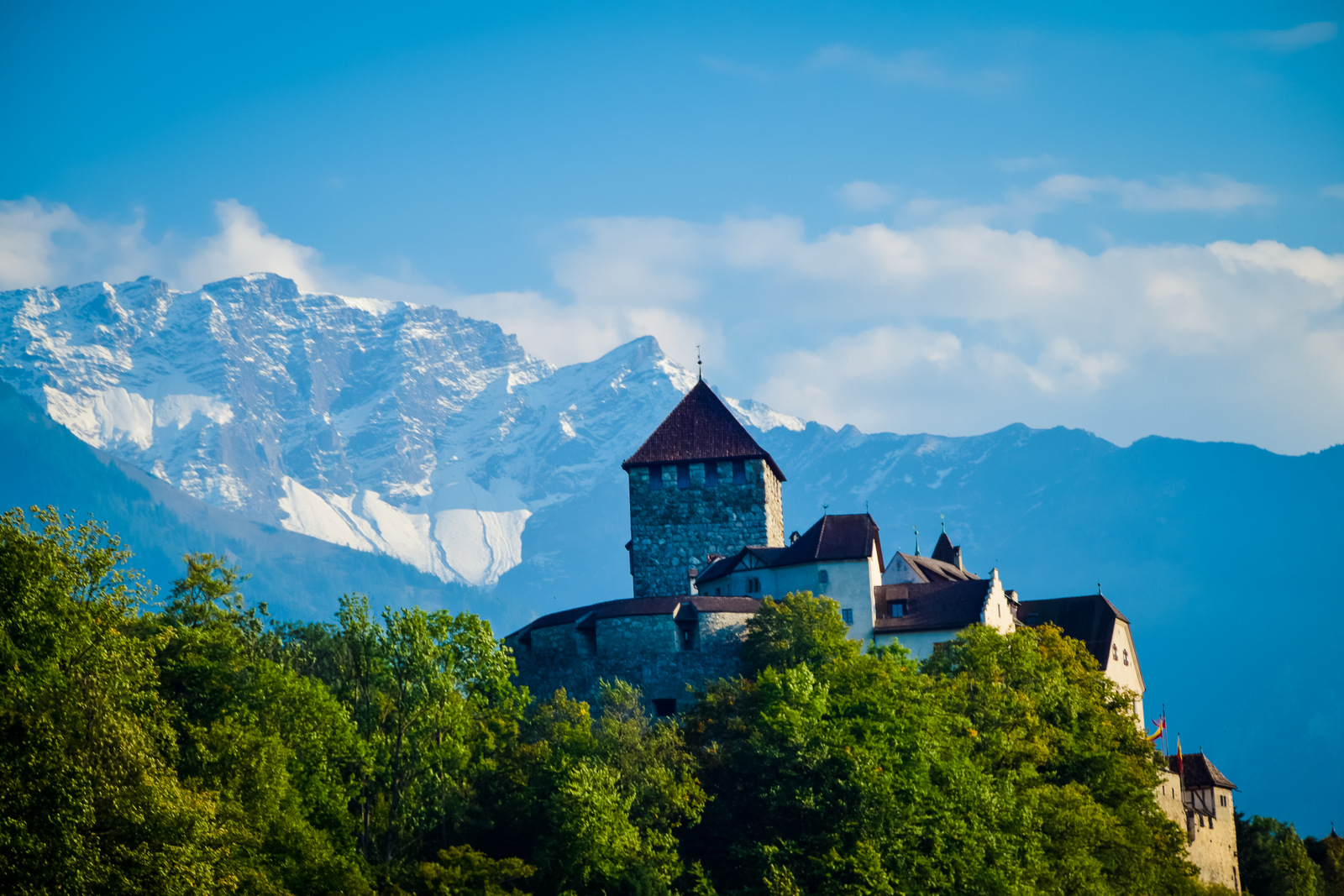 This is Vaduz Castle, the residence of the Liechtenstein Prince. Many people often stop outside the castle but will realise that it's not open to public. That's because the Prince still lives there. Apparently, you might get to bump into the Prince if he happens to be going out or coming home.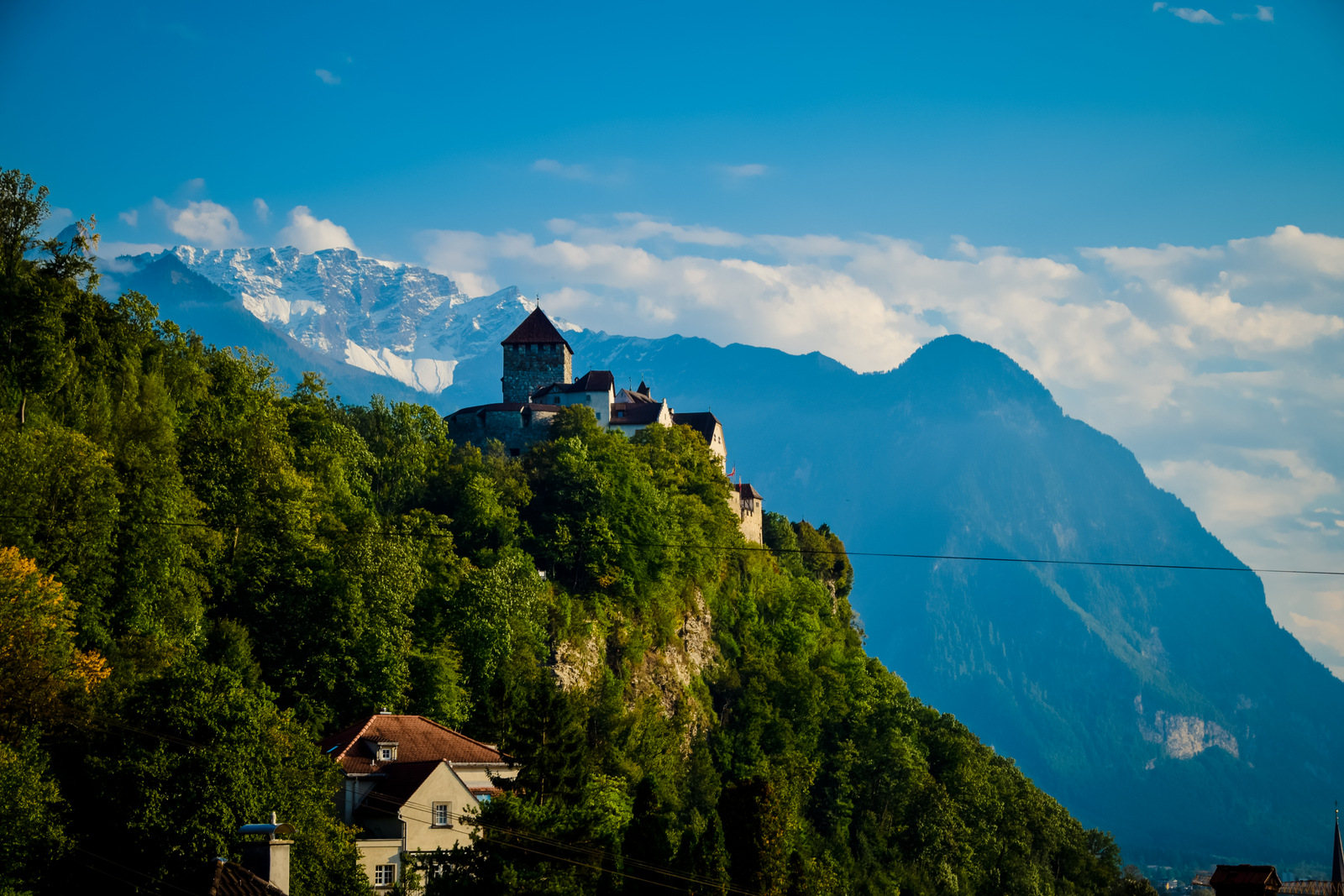 If you haven't realised by now, Vaduz Castle is sat on top of a hill that overlooks Vaduz, the capital of Liechtenstein. To give you an idea of how small Vaduz is… it's just over 17 square kilometres. In Singapore terms, that's the size of Bishan and Ang Mo Kio put together!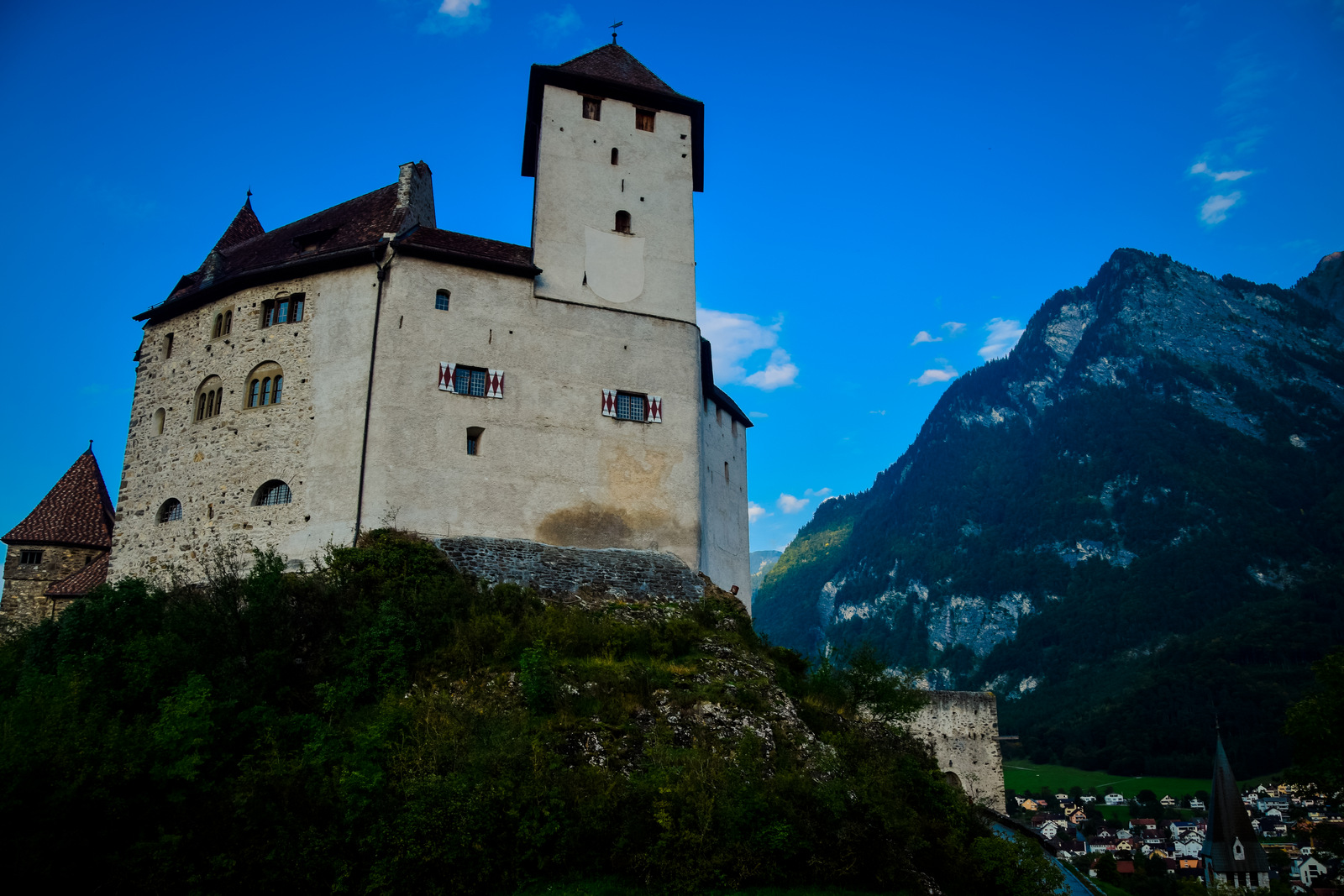 The neighbouring town of Balzers is slightly bigger at 19 square kilometres but you can still see Vaduz Castle in the distance if you go into the courtyard of Gutenburg Castle, which you see here. Unlike Vaduz Castle, you can go into this one but this one's puny when you compare it with the other castles in Europe. It's obviously a far cry from the Neuschwanstein Castle, which you'll see next…
---
(10) Neuschwanstein Castle
Because Liechtenstein was so small, we had to stay somewhere up in the mountains in North East Switzerland before we headed back into Germany again the next day. That said, it wasn't going to be an issue for me because I'd been wanting to go to the Neuschwanstein Castle since 2014. As you might recall from my previous posts, I did not have the privilege of driving the last time around and taking a bus to Neuschwanstein is quite a hassle so I decided not to.
Going to Neuschwanstein Castle requires a bit of pre-planning because you can't exactly drive to the doorstep of the castle and park there. Its location and the fact that it's a super-touristy destination makes it a tricky one but as long as you sort out the parking (€6 for a full day), driving there isn't that bad. There would be lots of walking after you've parked though because you'd be parking at the base of Hohenschwangau Castle, which is the neighbouring castle to Neuschwanstein.
But before driving into Hohenschwangau Village, you could stop a distance away so that you can get a shot with the castle in the background without other people poking their selfie-sticks and phones in your face. It makes for a good family photo too!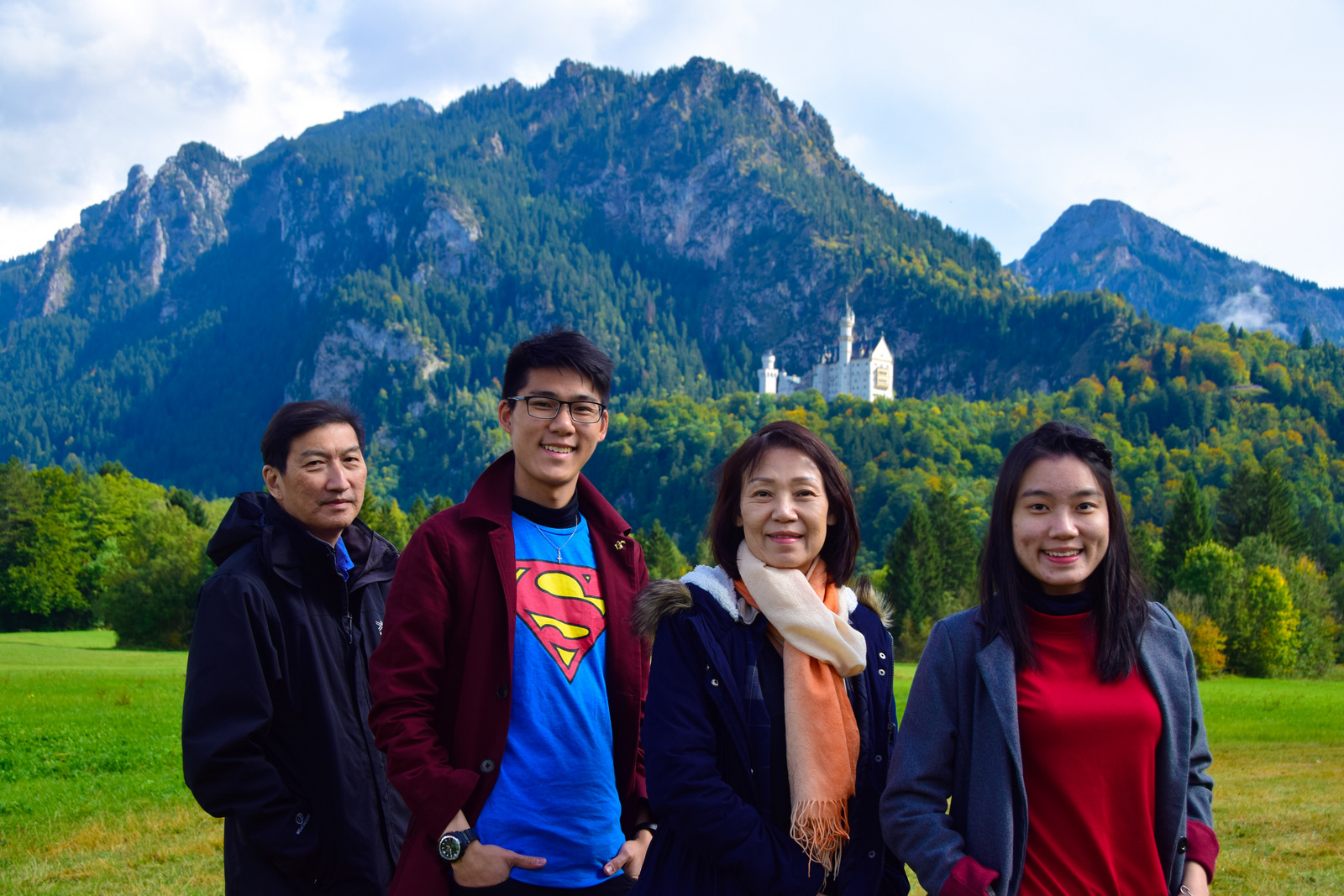 It takes approximately 45 minutes to get all the way up to Neuschwanstein from the parking spaces but it is worth it. Thankfully it was already cooling weather then, or we'd have been drenched in sweat by the time we got up. There are some people who take the horse carriage or the bus (won't operate in bad weather conditions) up. But that only gets you to just outside the castle which you won't get to see the photo of the castle you want (and the one you see all over Google and travel guides).
THIS…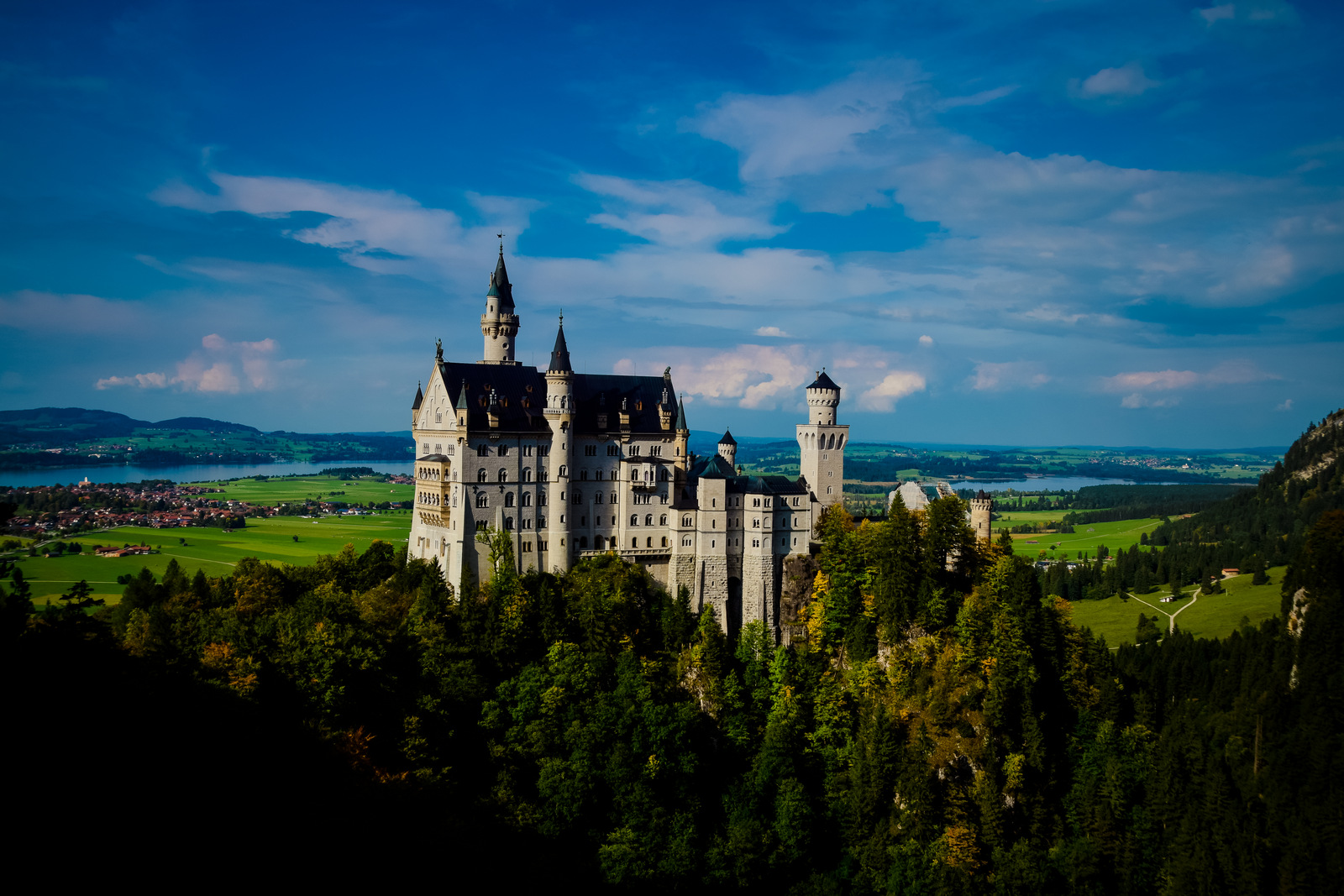 is the shot want! Taken from Marienbrücke (Marie's Bridge), a wooden bridge that's about a 10 minute walk away from the castle itself. You'll have to queue to get onto the bridge and it's incredibly squeezy on it so I had to be quick to get this shot before moving along the bridge. Most people do a U-turn after the going on the bridge but I wasn't about to do that because it did seem like I could go slightly higher to get a better vantage point.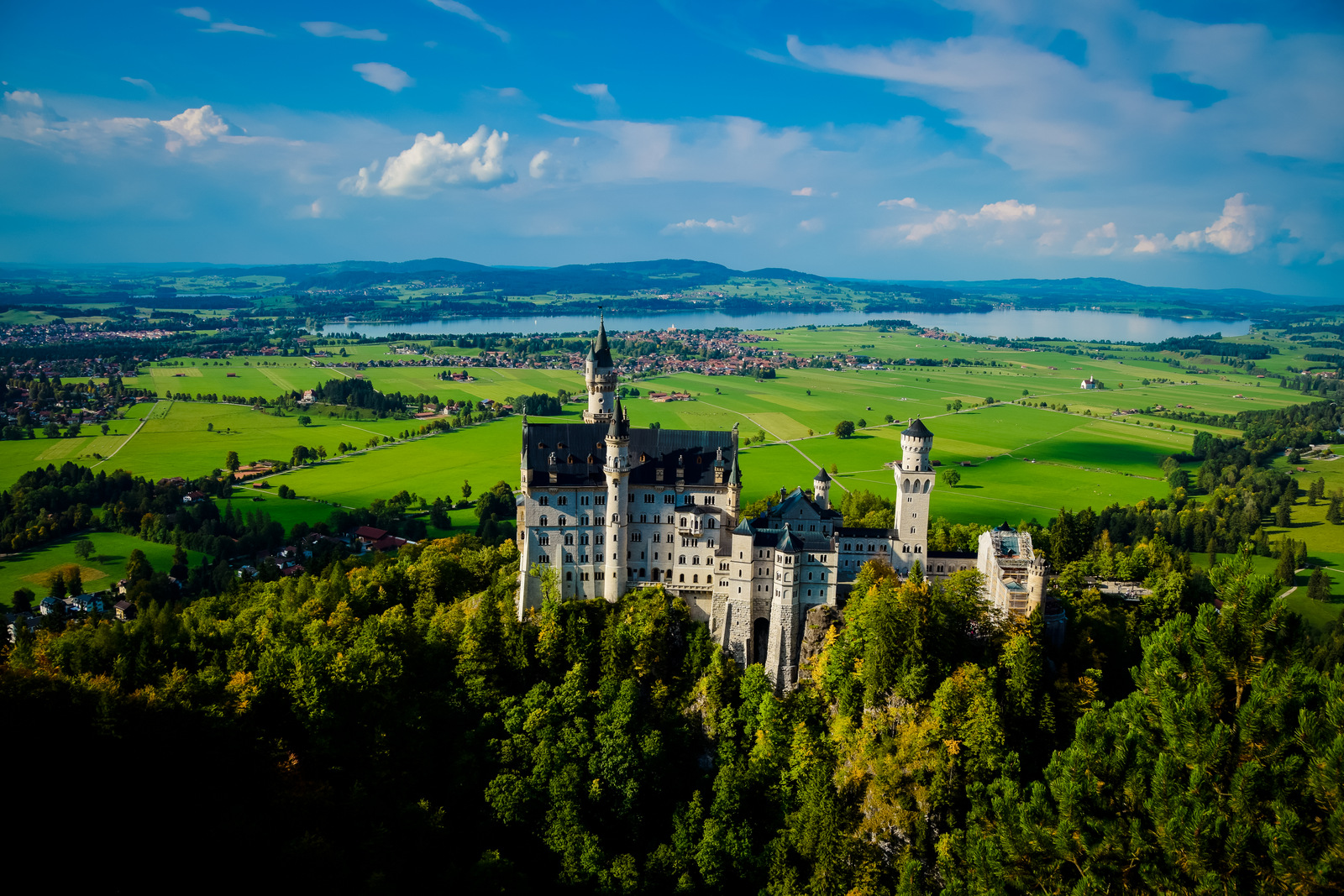 And I was right! Getting up here requires a lot of climbing and making sure you watch your footing. My sister and I climbed all the way up but we left our parents at the foot of the climbing rocks where they could find some rocks to sit on.
From up here, you can look out beyond Neuschwanstein Castle to Forggensee and Bannwaldsee. I'm sure you'll agree that this is a nice view!
The Neuschwanstein Castle is Germany's most visited castle and is the inspiration for the Sleeping Beauty Castle you see at all Disneylands around the world. It was commissioned by Ludwig II, otherwise known as the Fairy Tale King, but was never fully completed. It probably wasn't completed because Ludwig II ran out of money since he didn't rely on Bavarian public funding to build this castle.
And finally… into Munich, where Oktoberfest has already begun although that's not the main event for us.
---
(11) Munich
To be honest, I haven't got very much to talk about Munich because I've been here multiple times already and by now, I feel that it's a city that's a bit too touristy. Maybe it's also because we arrived during the Oktoberfest which means Munich is full of people who are up for an Oktoberfest experience.
Arriving on a Sunday evening into Munich after spending most of the day at Neuschwanstein Castle means you'll see hoards of people heading towards the Oktoberfest. The fact that it was absolutely pouring didn't seem to deter most of the people though. We were all really tired after the little hike up and down Neuschwanstein Castle but we opted for an early night mainly because I had to be up really early for a video conference call the next morning.
By the time I was done with the call (while my family went out shopping for food as gifts to bring home), it was almost time to head to Munich City Centre for our walking tour, which starts of at Marienplatz, where the huge New Town Hall is, along with the statue of Mary. Not too many changes from when I was last here in 2014, at least from this angle.
The "midpoint" of the walking tour is the famous Hofbräuhaus, or the Royal Brewery. This is where it all began… Because there are now plenty of HB's all around the world, under the same franchise.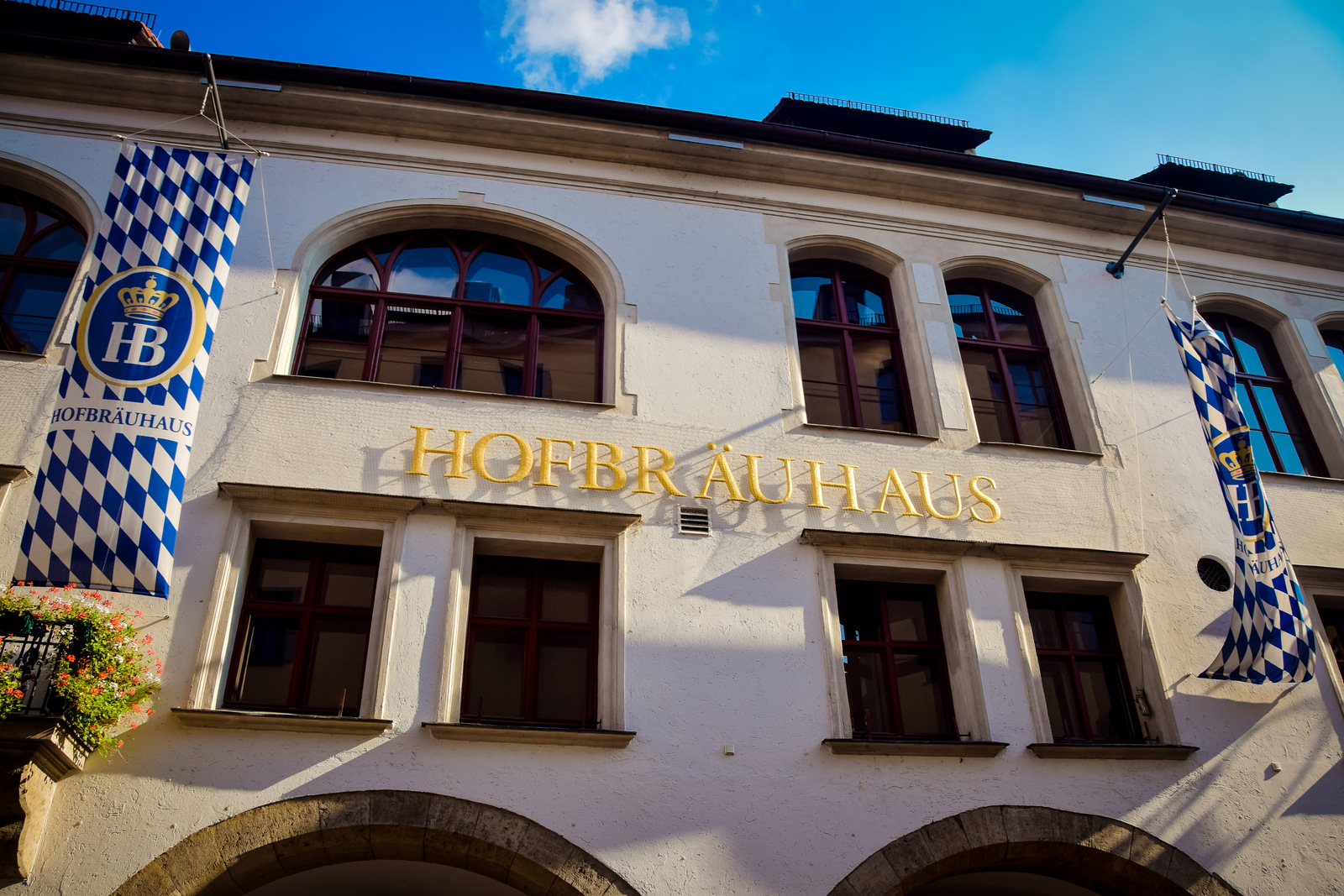 Welcome to Max-Josef-Platz! Named after King Maximillian Joseph, the father of Ludwig I, whose wedding is commemorated every year by the Oktoberfest. It's also the square where you'll see the National Theatre that has a tragic history of being plagued by fire one too many times.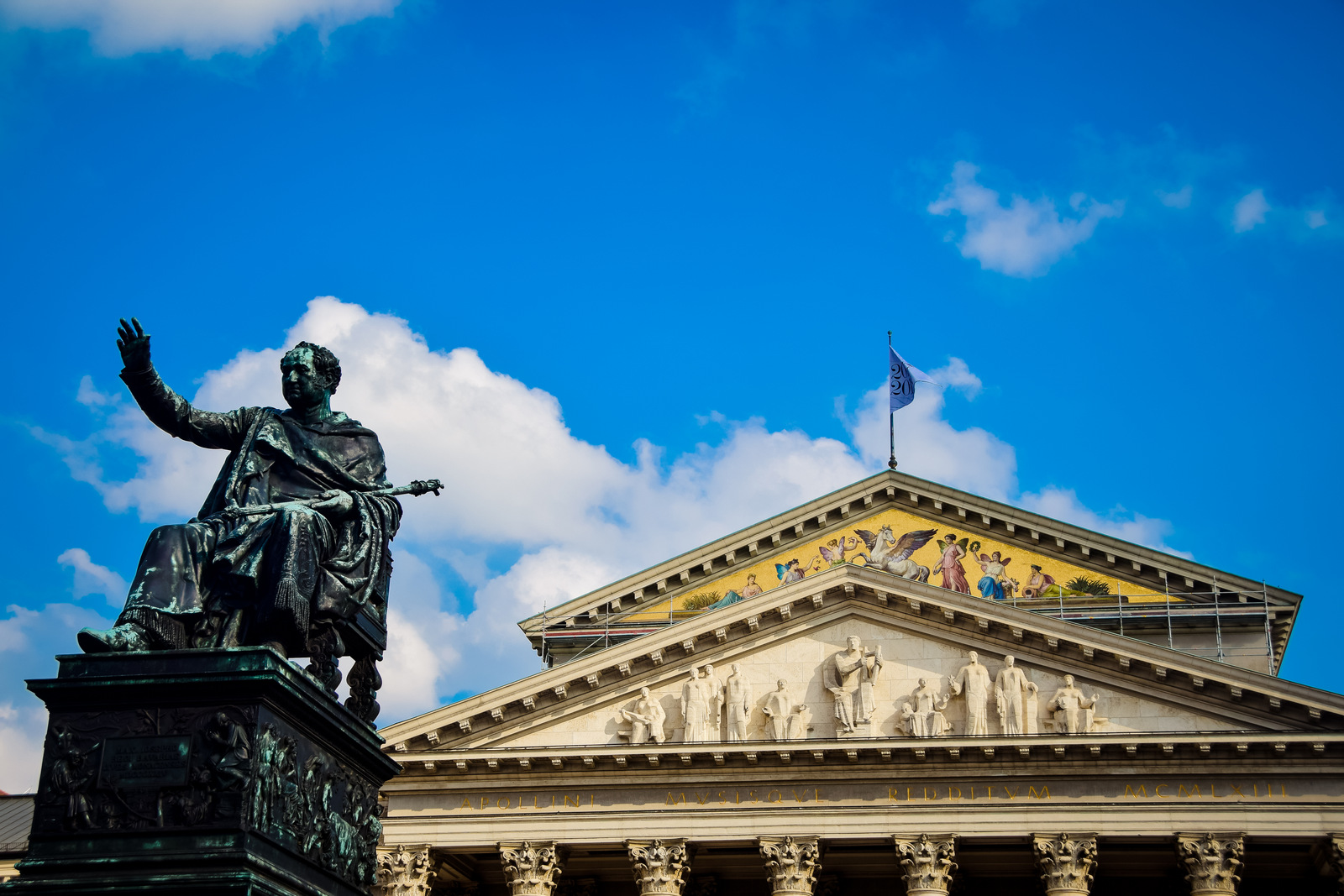 There are quite a number of other landmark buildings in Munich which I haven't featured here and that's because I've previously visited them 3 years ago. But one that I had to feature was Frauenkirche (Cathedral of our Lady). It's been under renovation over the last 3 years so it's really good to see that the twin towers no longer have ugly scaffolding covering them. In Crossing Borders 🇨🇭🇱🇮🇩🇪🇬🇧, you'll see the Frauenkirche from another angle in Marienplatz. I'd consider that "the Munich photo".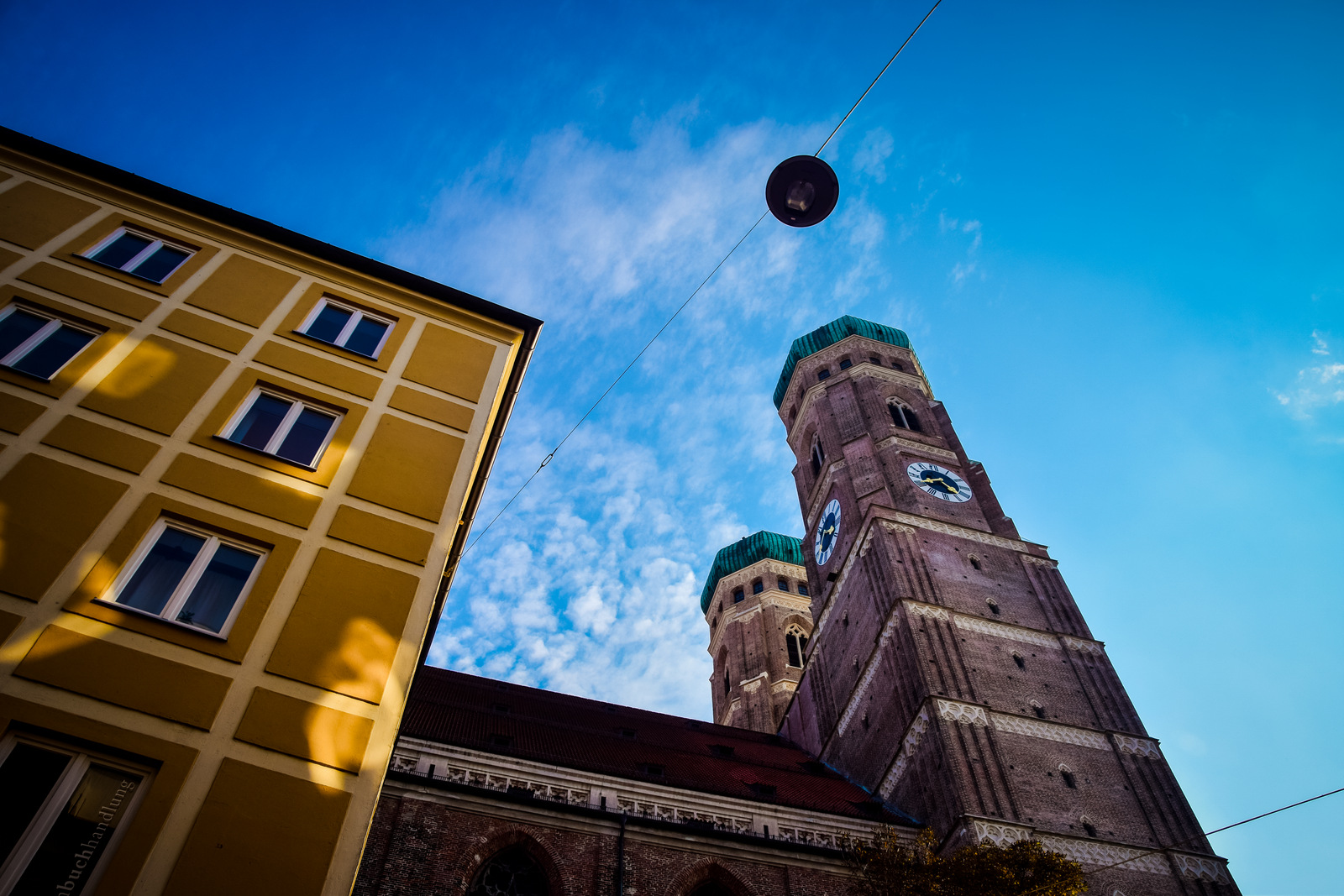 ---
That's it for Munich and actually all of it for this Roadtrip Reflections photoblog series. Quite an underwhelming end to it to be honest because it's not something special and breathtaking. But I guess after being blown away by the natural beauty of the Rhine Falls, nothing else can quite beat it.
It's good to finally put up all these photos and talk about them because I was beginning to forget what I did while on the roadtrip in September. Now… with this all done, it is almost time for me to prepare to write a final few more posts before my time as a Singapore ambassador comes to a close. The next one will most likely be a recap of my weekend away in Birmingham. Until then, take care and God bless! 🌈
Ben