Hi everyone,
I've been going Christmas Markets hunting ever since they've all opened across England in November. The 2nd Advent weekend brought me back to Winchester where I last visited in April earlier this year during the Easter Spring Break: The City of Kings and Priests 👑⛪️🌅
The city claims to be England's Christmas capital and its majestic Cathedral is at the centre of the Christmas Market activities: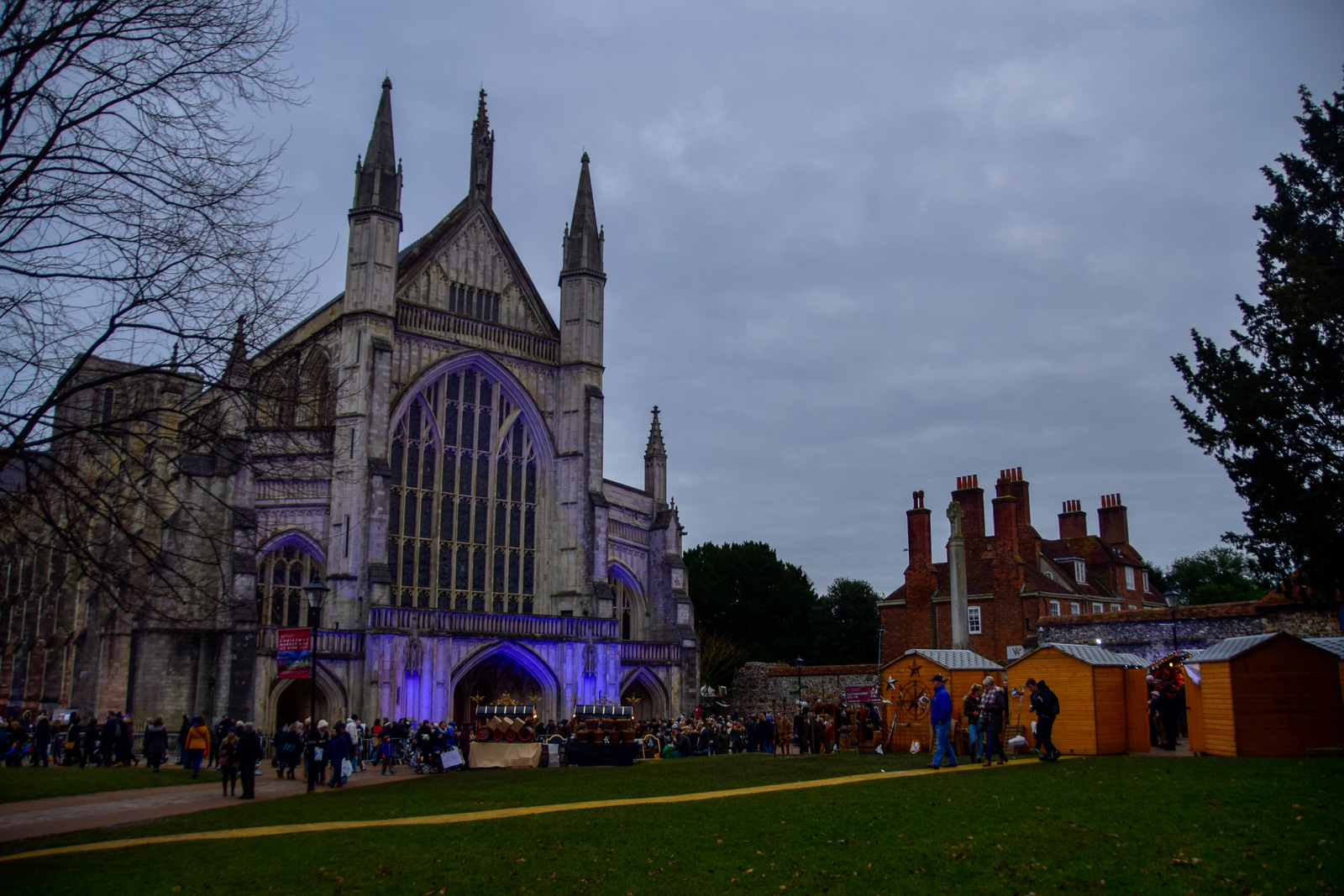 The entrance of the cathedral has a couple of wooden huts. But more importantly… a Mulled Wine stand 🍷😂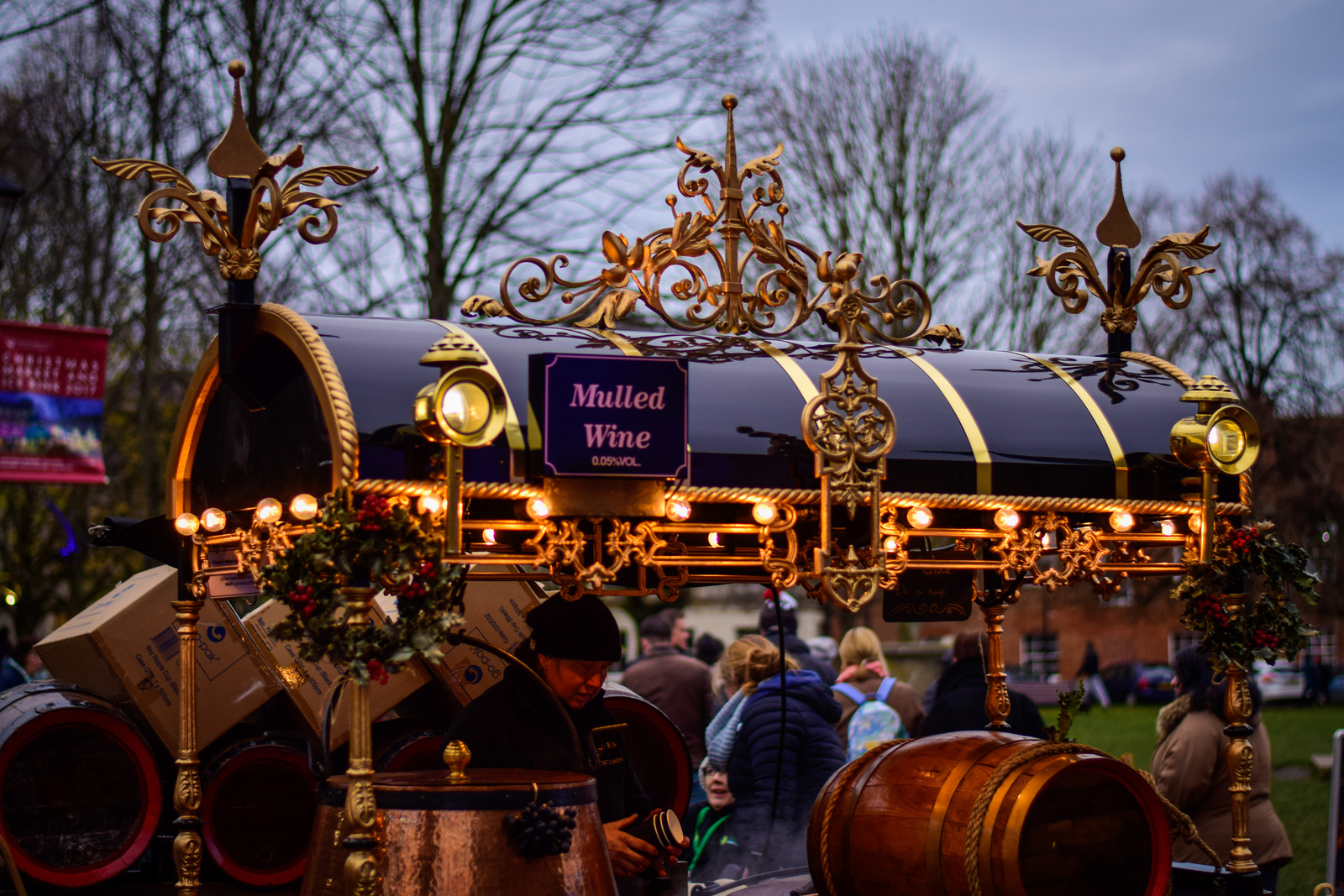 The highlight, however, is the ice rink at the Cathedral's Close. Just look at how much fun everyone's having while skating in the ice rink!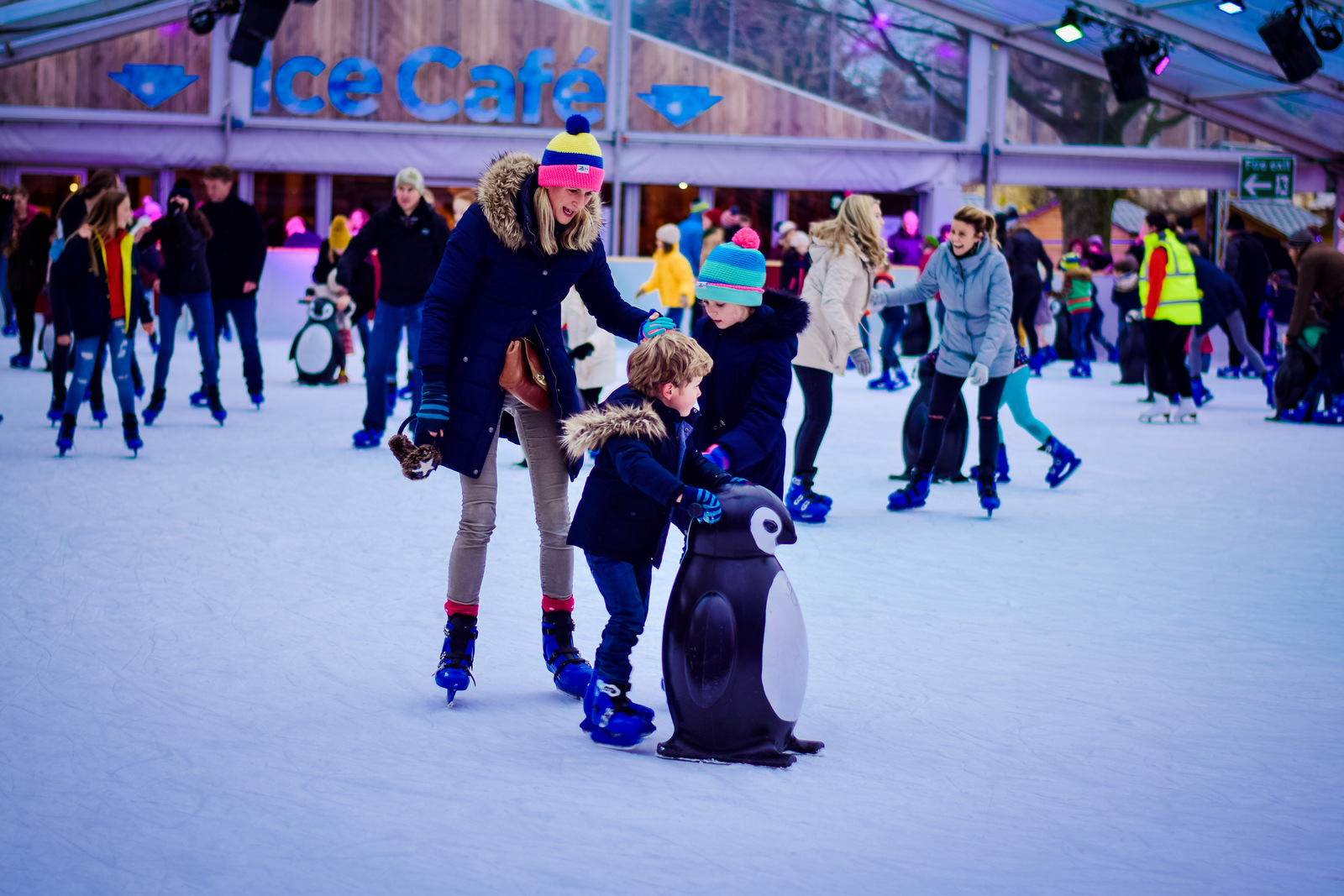 If you're too worried about falling off, you can always get one of the little penguins that the little kids are grabbing on to. Or, you can just brush it off and get up again. Once you've fallen over enough times, it's time to roam around the rest of the Christmas market!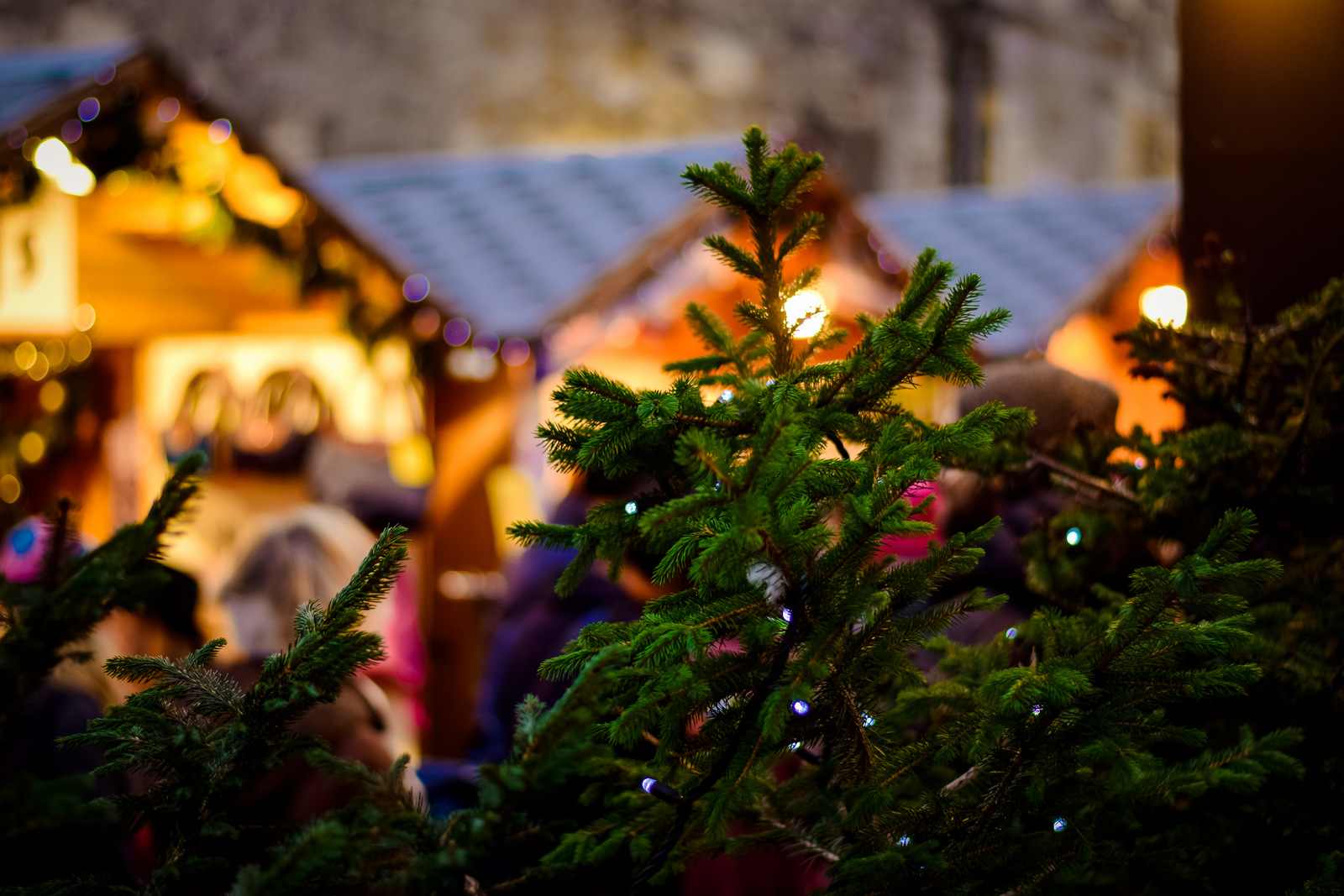 While there's a good mix of different stalls, there is one section that is dedicated to British craftworks only and they are beautiful!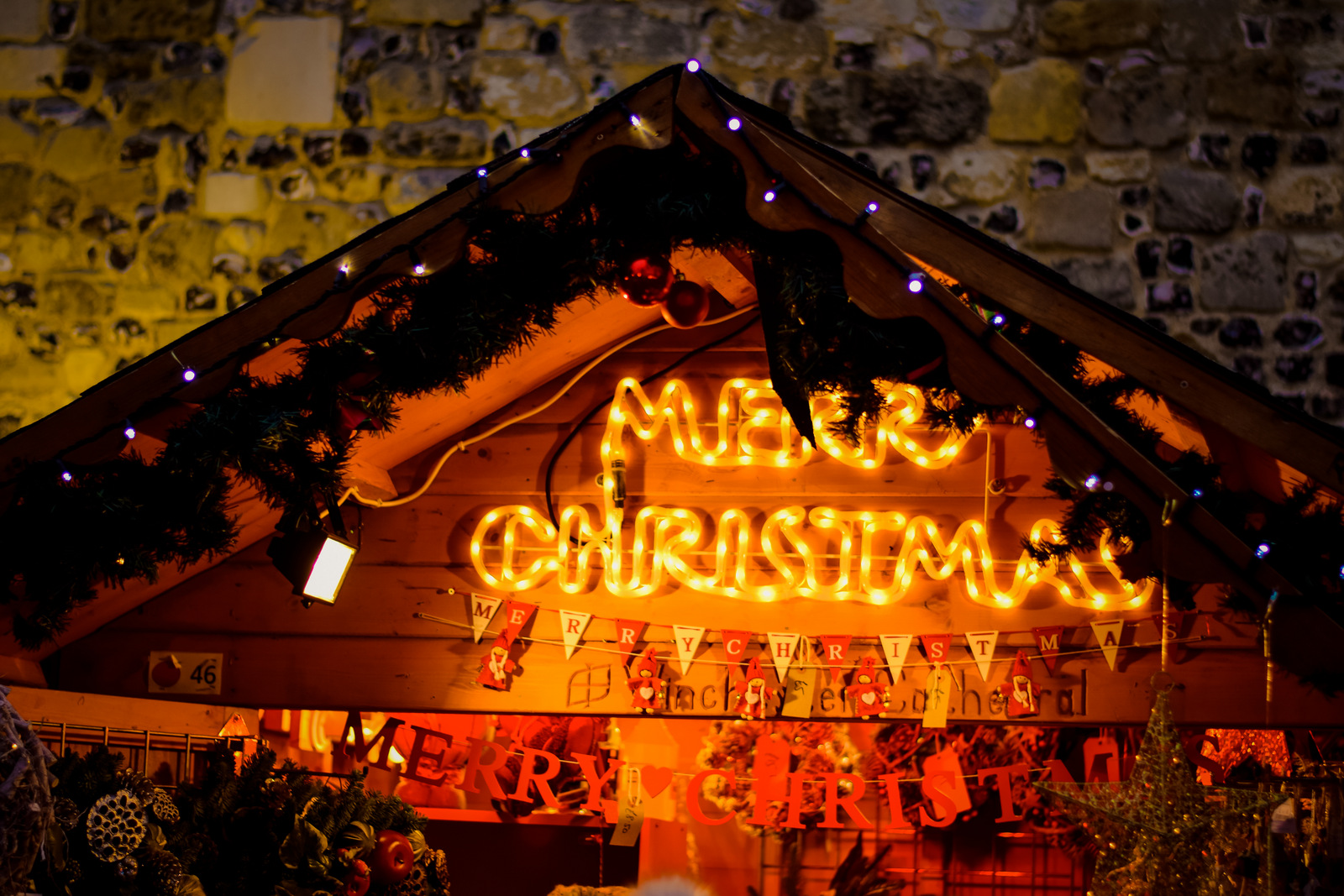 If one Mulled Wine stand at the front of the cathedral isn't enough, there's another one (or several more) around the ice rink. This one, though, is the most interesting one because they're cooking the mulled wine in a massive pot!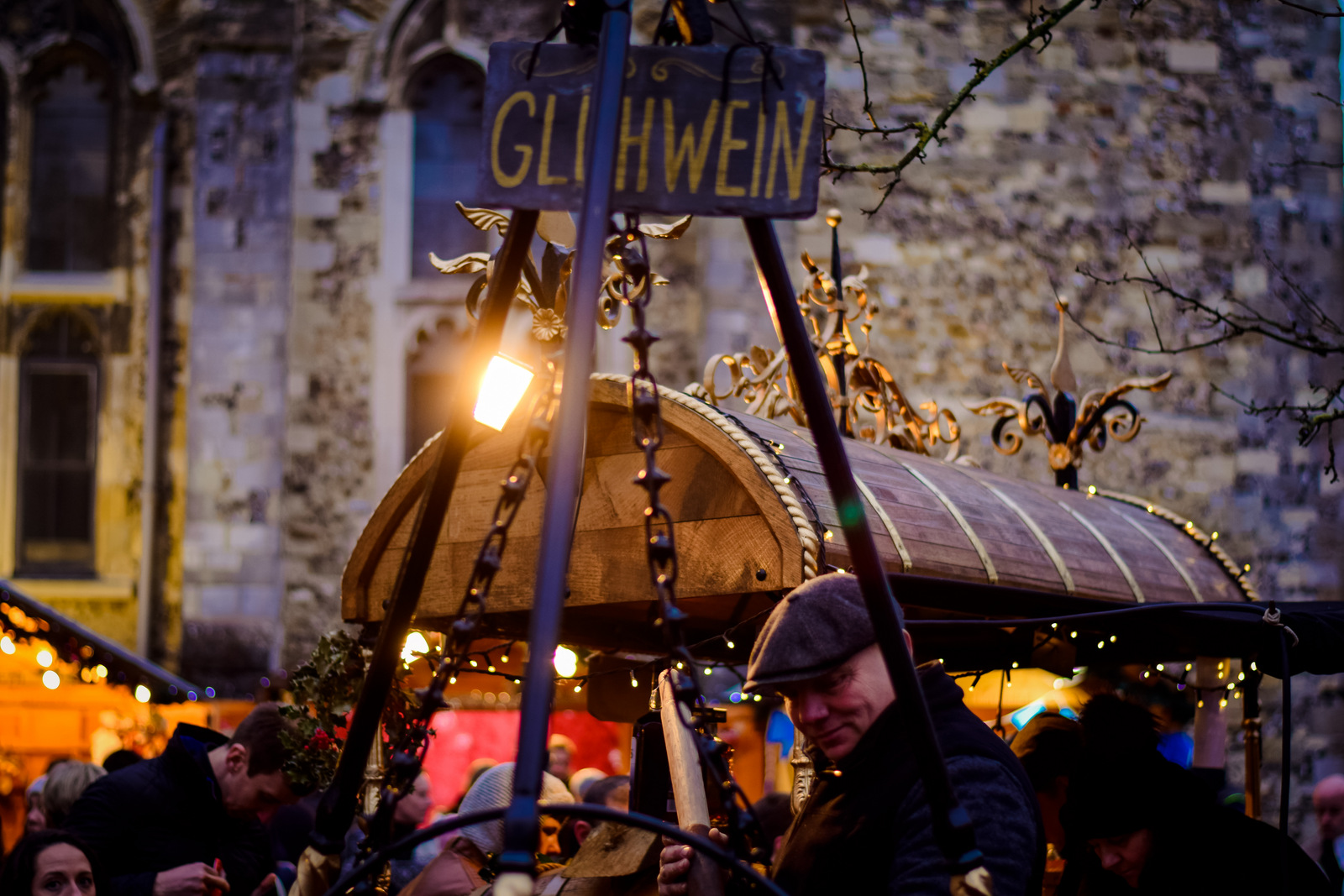 While there was still a bit of daylight, I figured it would be a good shot to have a stall with the cathedral in the background and wintry skies.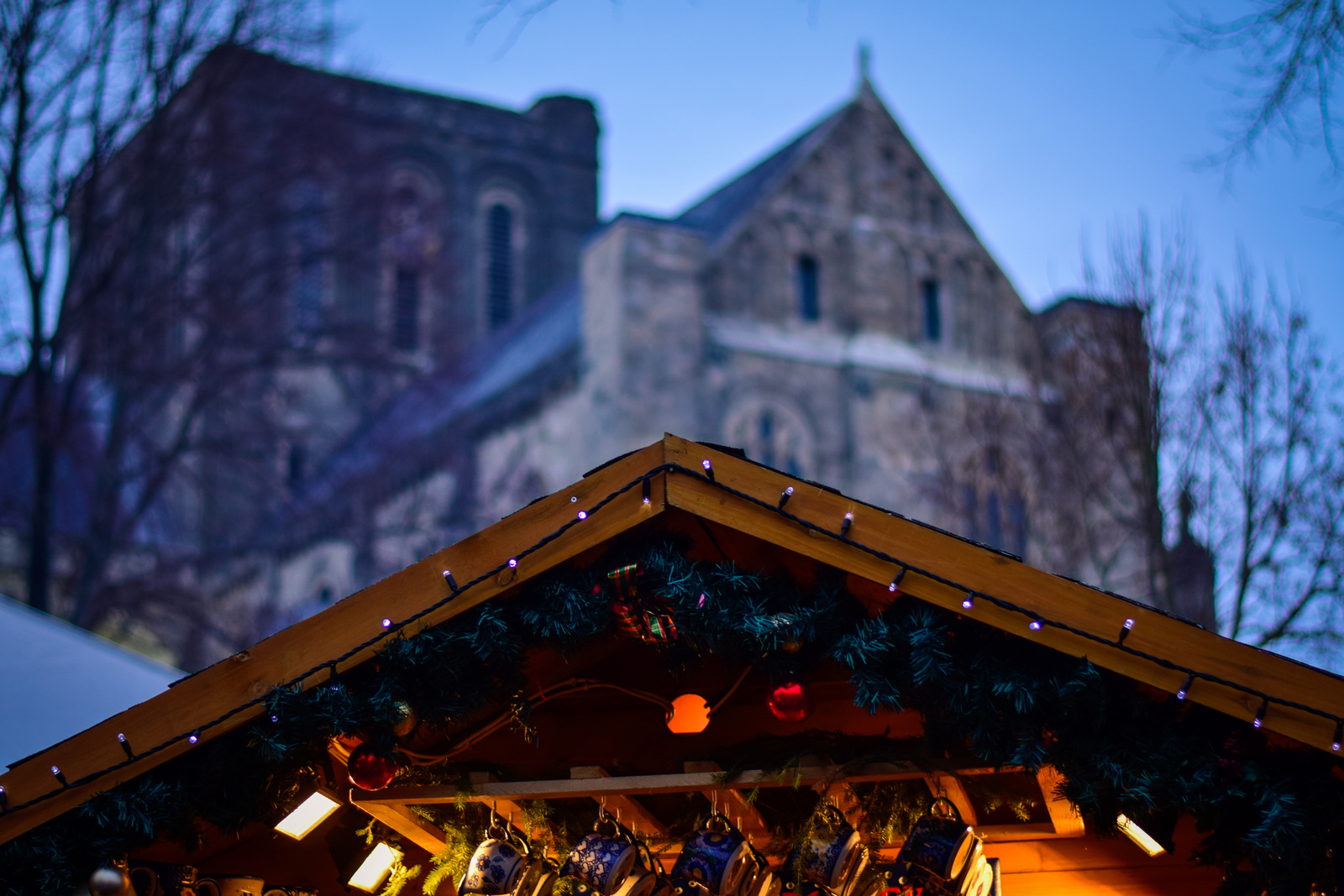 Christmas market stalls sell a variety of many things and cheese is often one of them. Strangely though, I have not seen much of them around the Christmas markets I've been to this year. So I was super excited to find a stall here selling cheese from Hampshire county! And of course, I bought quite a few to ensure I bring them with me back home to Singapore!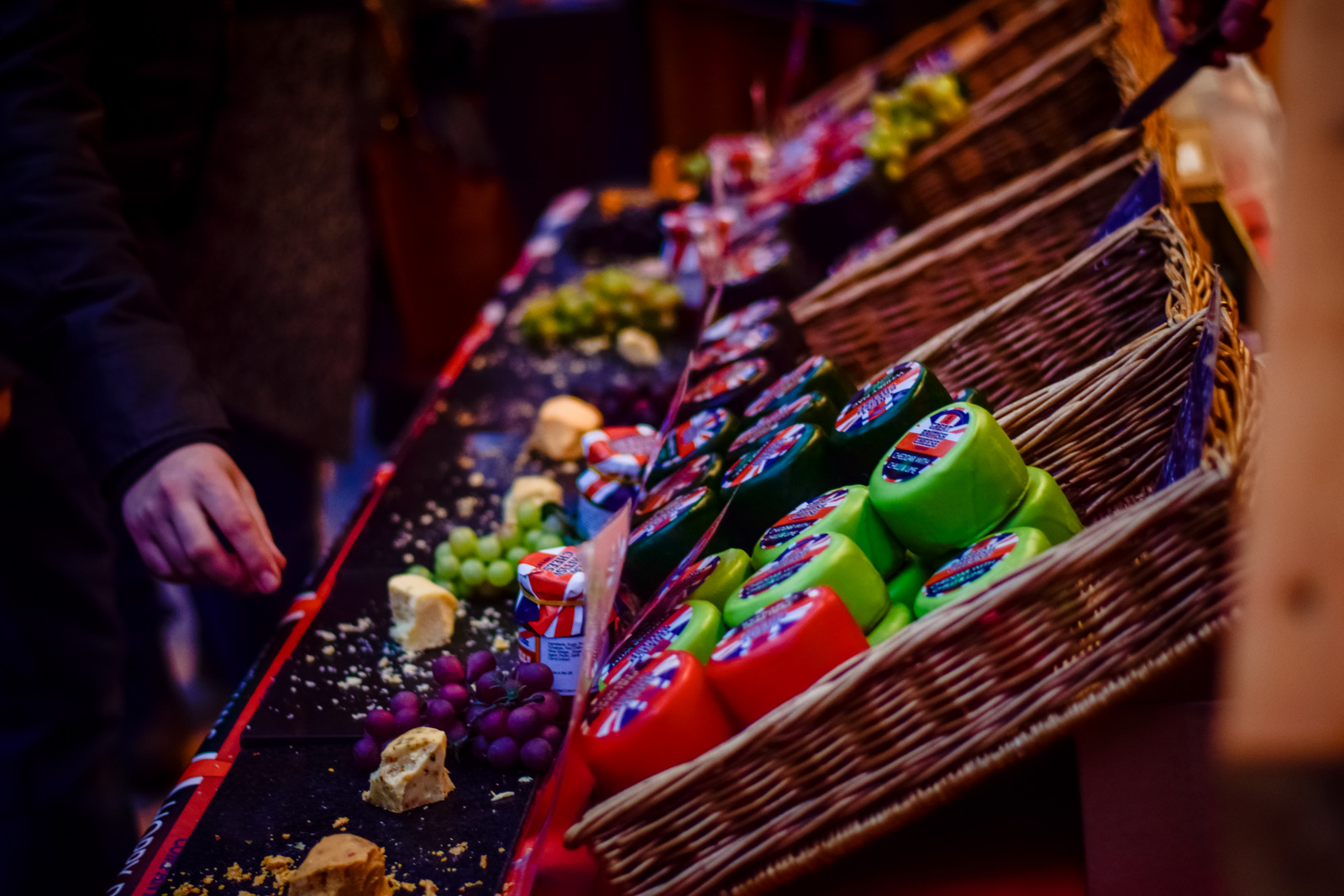 If you wait on the sun to set, you'll get dark skies to contrast the earlier photo. But the cathedral becomes lighted with spotlights which kinda makes it strangely yellowish green.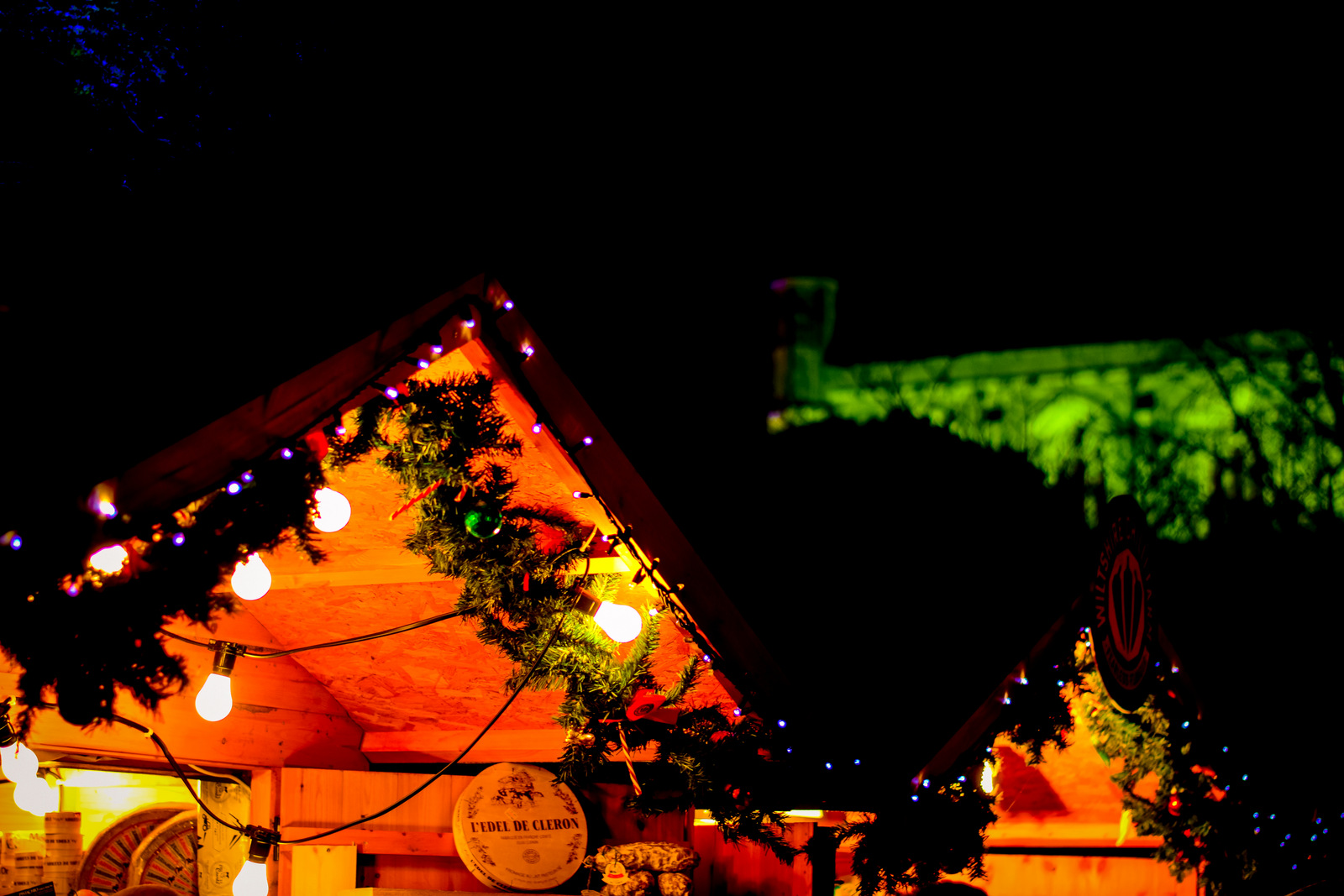 The sun setting has no effect on the ice rink though because there are still going to be hoards of people to ice-skating! In fact, I think there were more people after sunset. Even Mummy Santa and her little girl decided to come out and have some fun at the ice rink!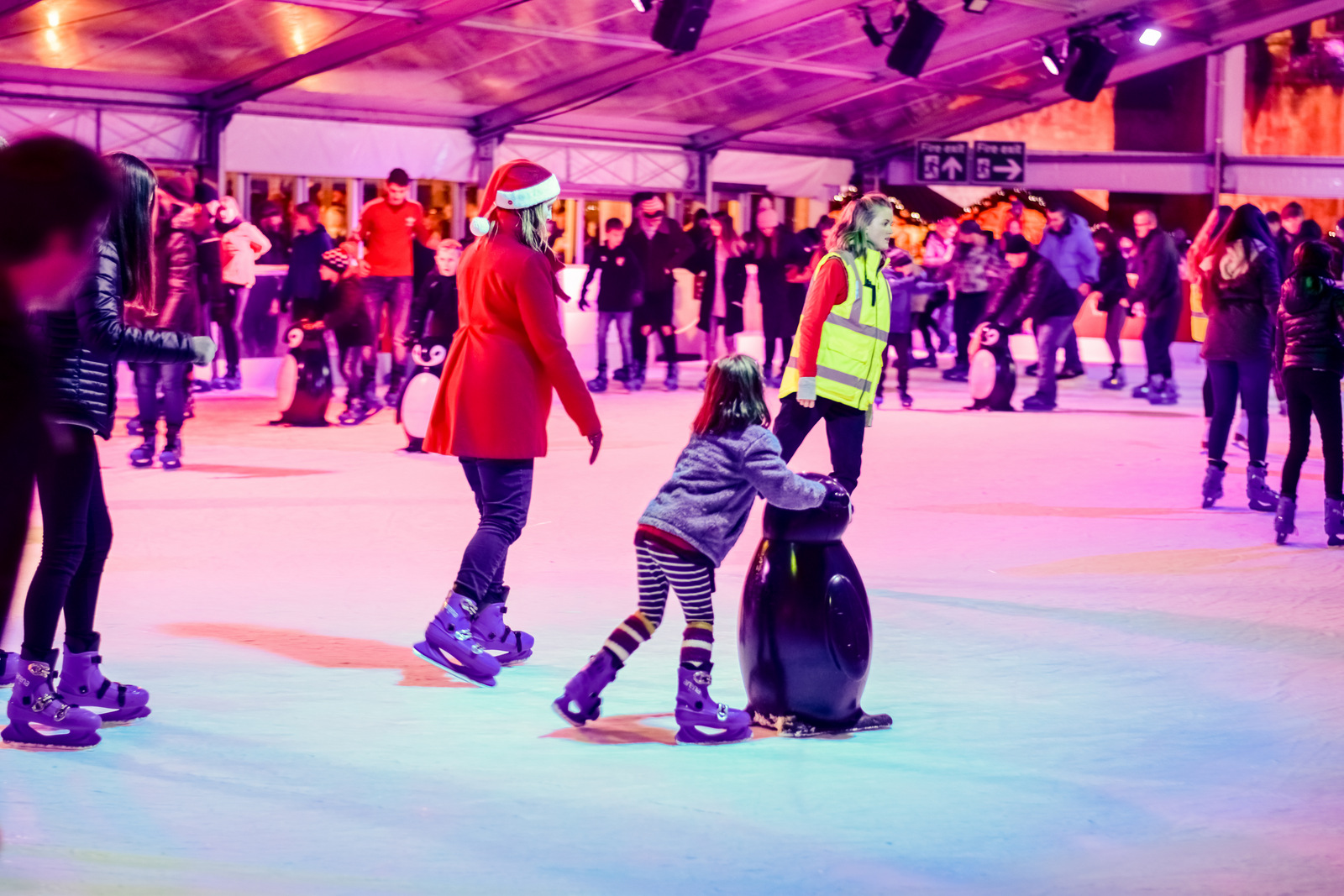 With the Winchester Cathedral at the heart of all the Christmas festivities in Winchester, it most certainly is worth the trip down!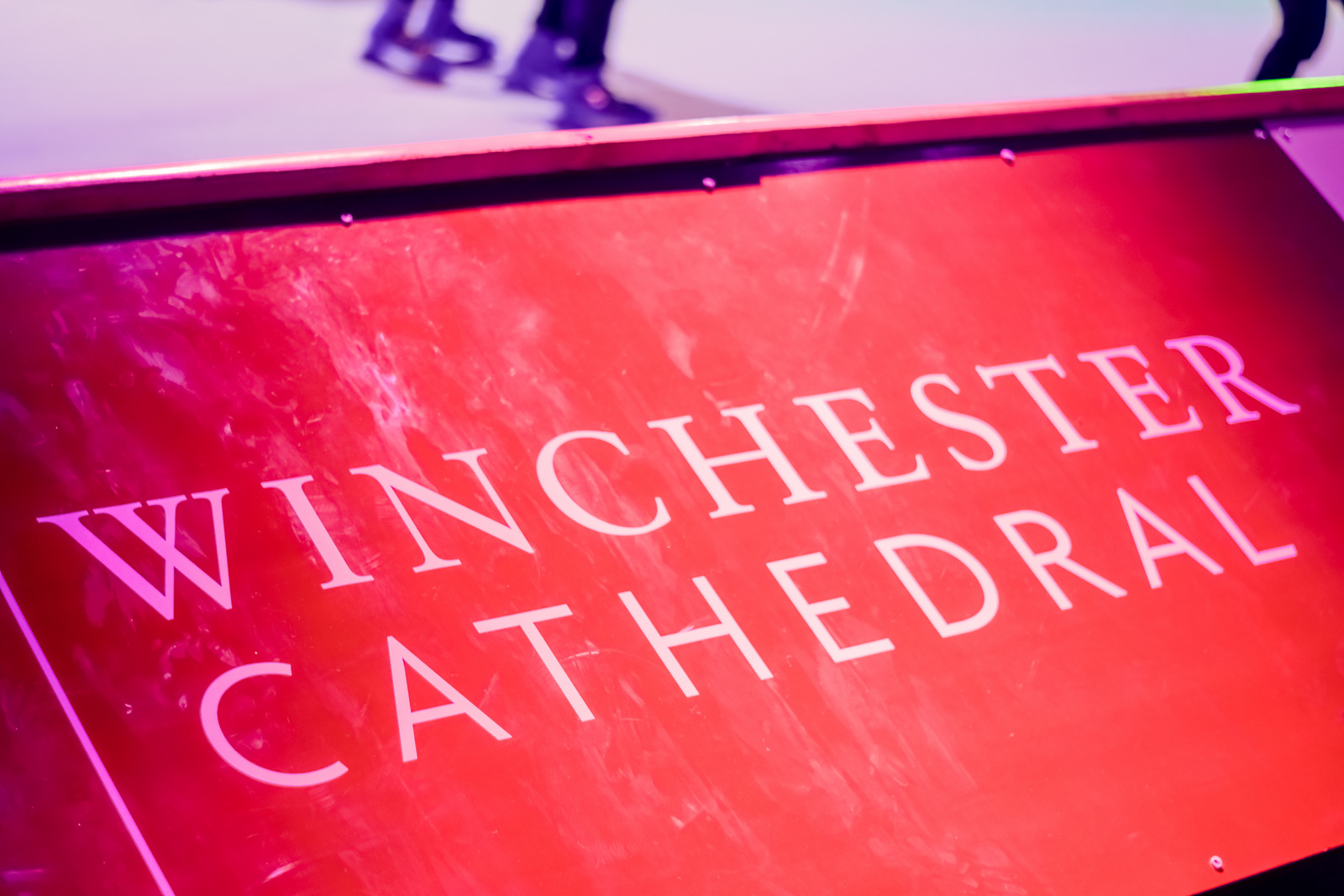 If you remember the Chesil Rectory that has been transformed into an award-winning restaurant from my previous post on Winchester… it has also lighted itself up beautifully!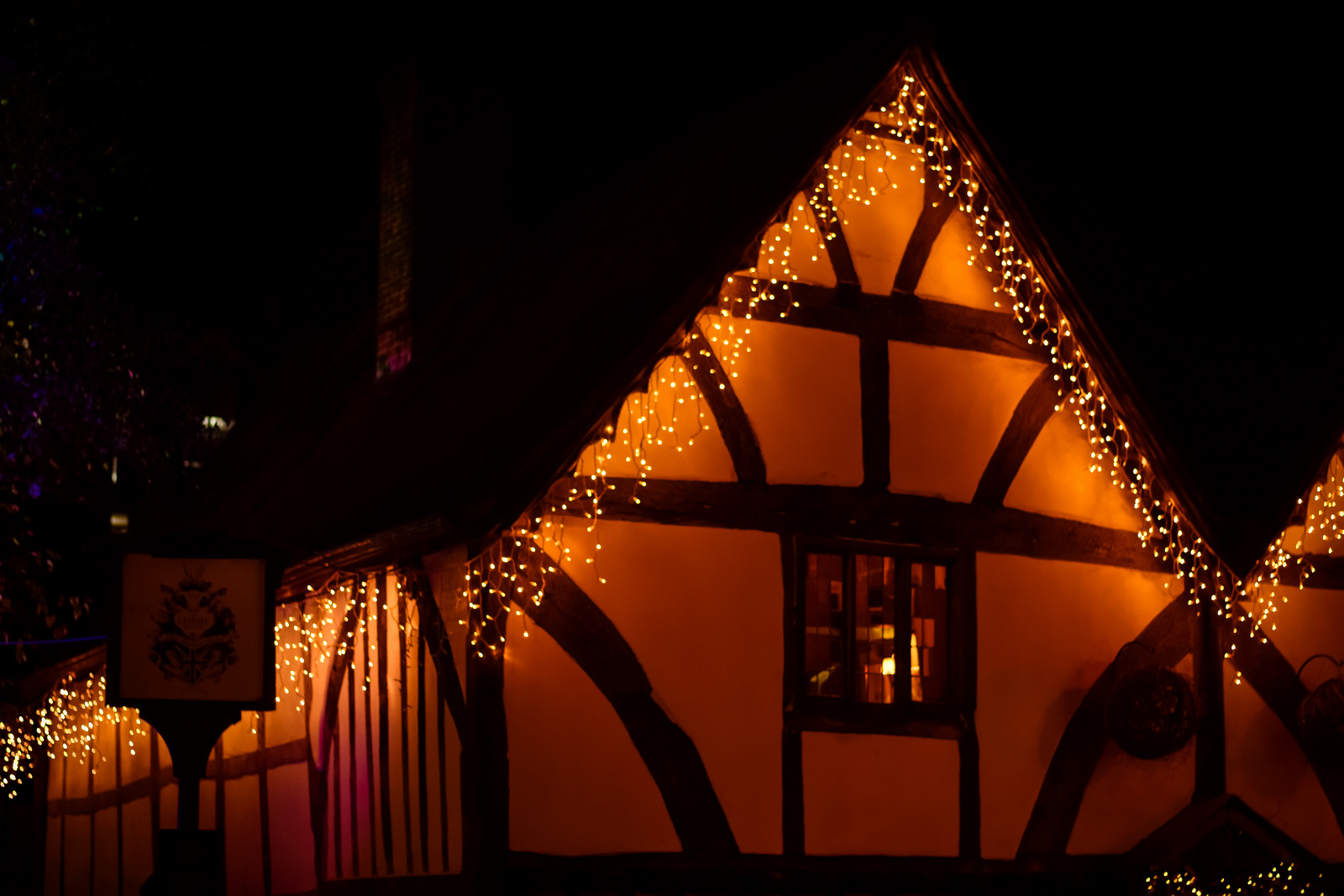 And that's it for Winchester's Christmas Market which is, I think, the penultimate one for me before I fly home to Singapore.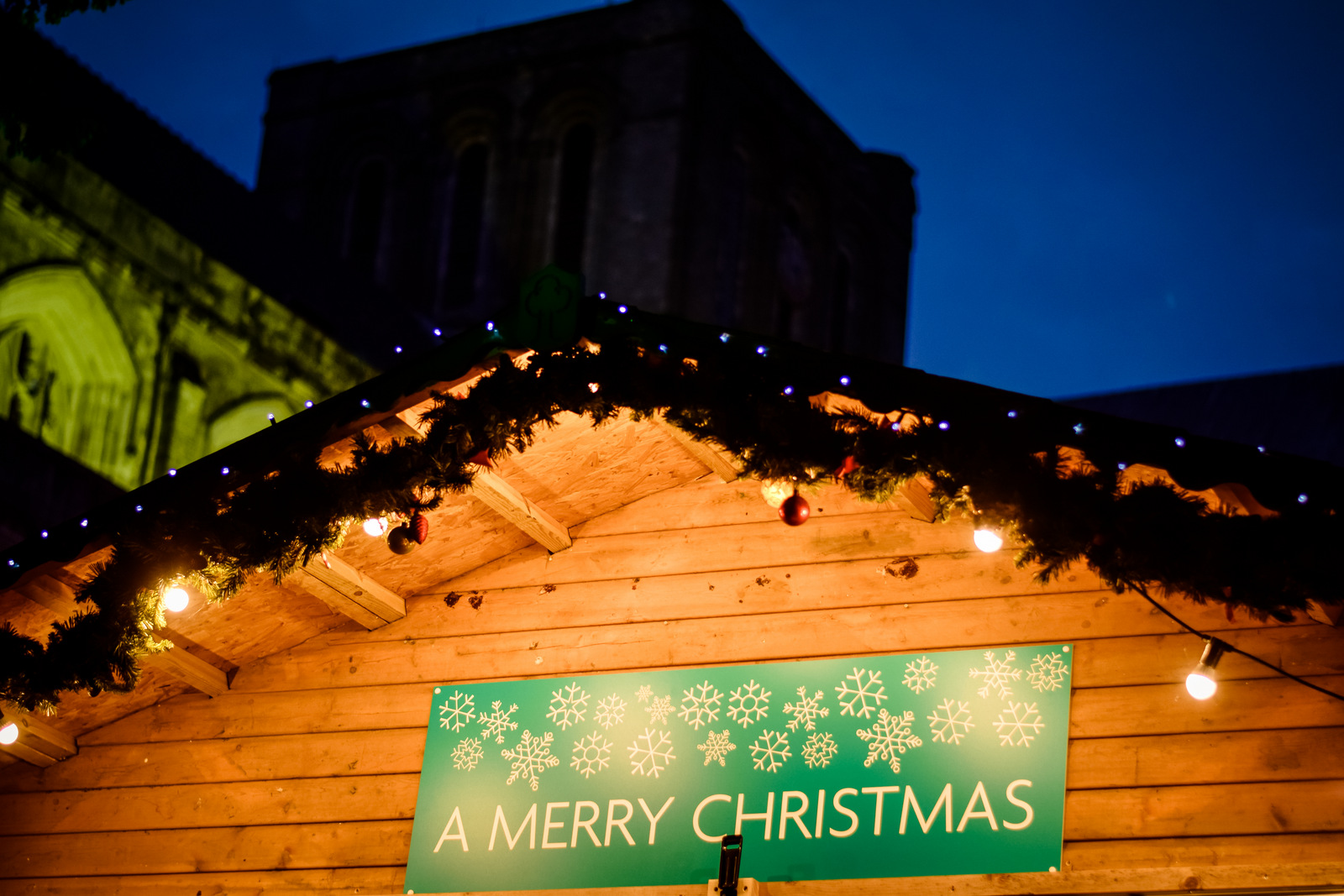 Just another "Merry Christmas" wish from the city of Winchester! 🎄
Look out for the final Christmas market which I'll go to this weekend! Still haven't decided which one yet.
Take care and God bless you!
Ben