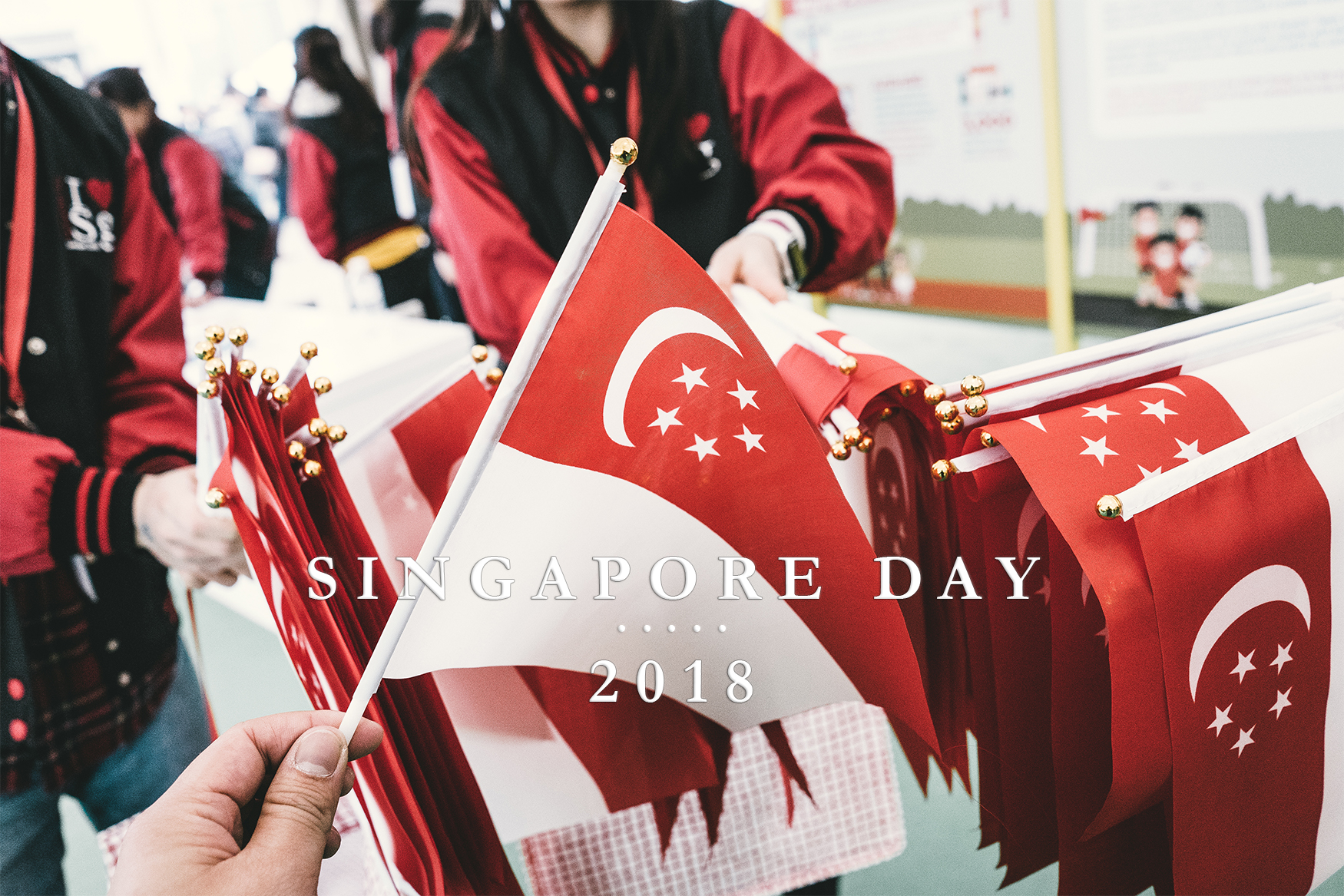 …..
Hello! I'm back at Surrey after a long month break of travelling and preparing for project submissions. I can't wait to share my experiences during the Easter Break. From chasing hot air balloons in Cappadocia to trekking in the Sahara Desert in Morocco. It was definitely one of my favourite easter break thus far. Before I get into my guide to Turkey and Morocco, today's post will be about Singapore Day 2018 that was held on March 2018.
Let's get to it lah (Singaporean slang)!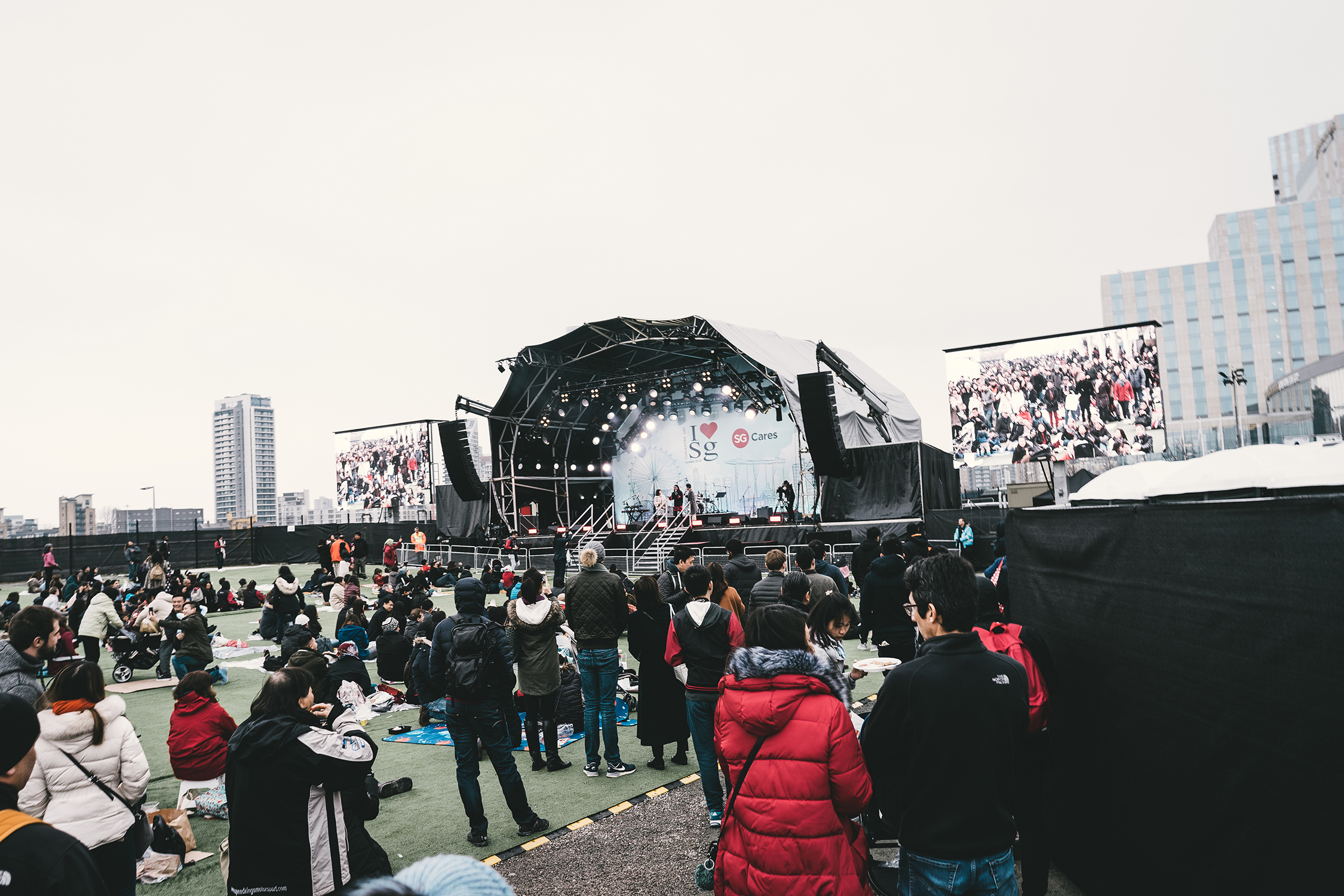 Singapore Day is an event/carnival for Singaporeans living at concentrated overseas cities held by Overseas Singapore Unit (OSU) aimed at bringing Singaporeans together and enjoy a day out reminiscing "home". Free food and freebies and a vibrant concert went on, reuniting thousands of Singaporeans together at Peninsula Quays in Greenwich on 24th March 2018.
Local acts such as Kumar, Belinda Lee, Chua En Lai and many more hosted the event with enthusiasm and definitely filled with laughter. During the event, a variety of local delicacies food stores were set up. From chicken rice to laksa, the queue was absolutely insane. For instance, a plate of chicken rice resulted in a 40-minute queue. Definitely didn't have the patience for that.
Event participants got to play games to redeem prizes such as Lego Dragon or a book about our late founding minister Lee Kuan Yew. Dress-up booths and "Insta-worthy" lego versions of iconic traditional coffee shops and void decks. It definitely brought back some childhood memories for us. You could even send a "self-coloured" postcard back to Singapore – For Free!
…..
Alright, bear with me, here are some food photos!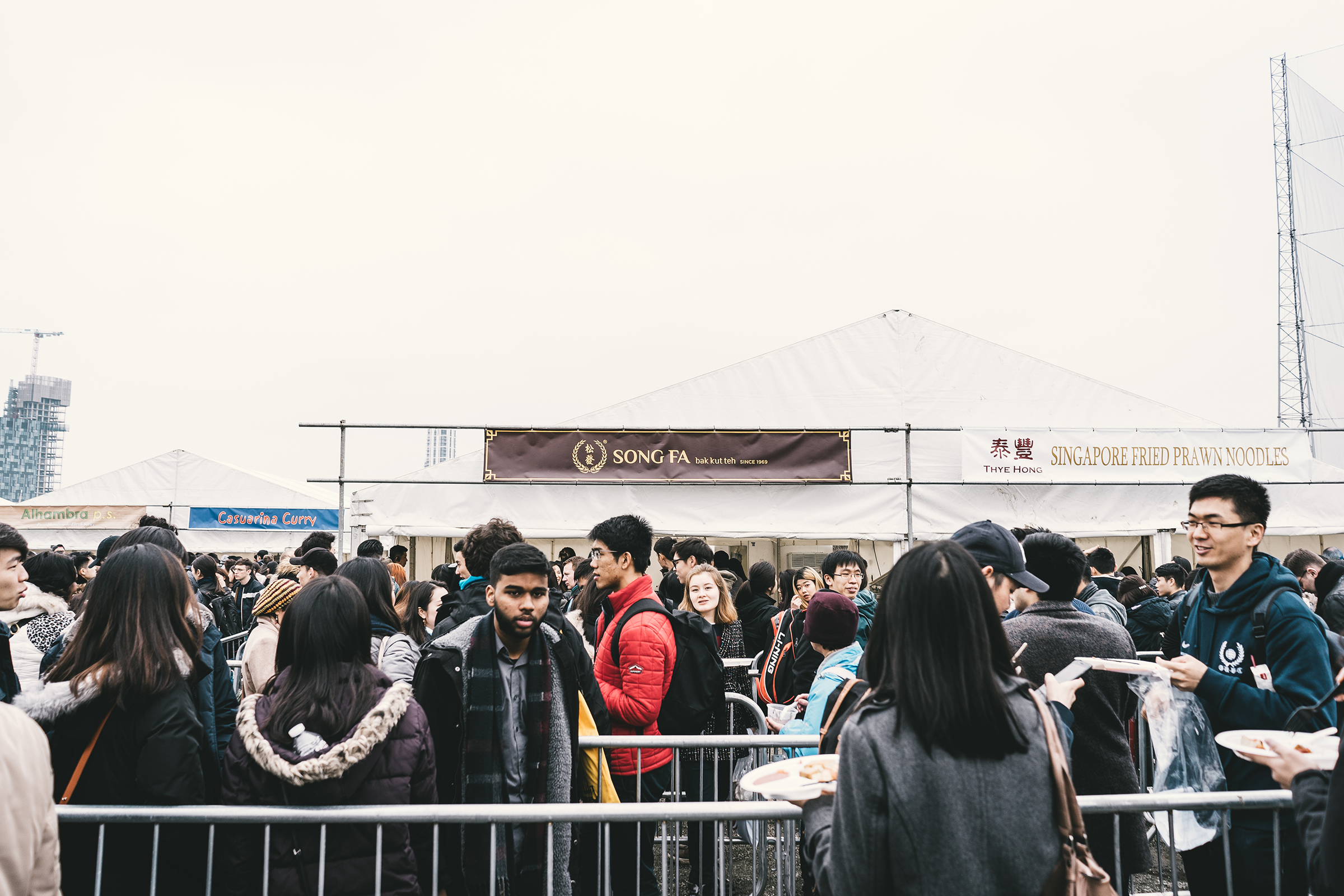 (Look at that queue?!)
(Song Fa Ba Ku Teh)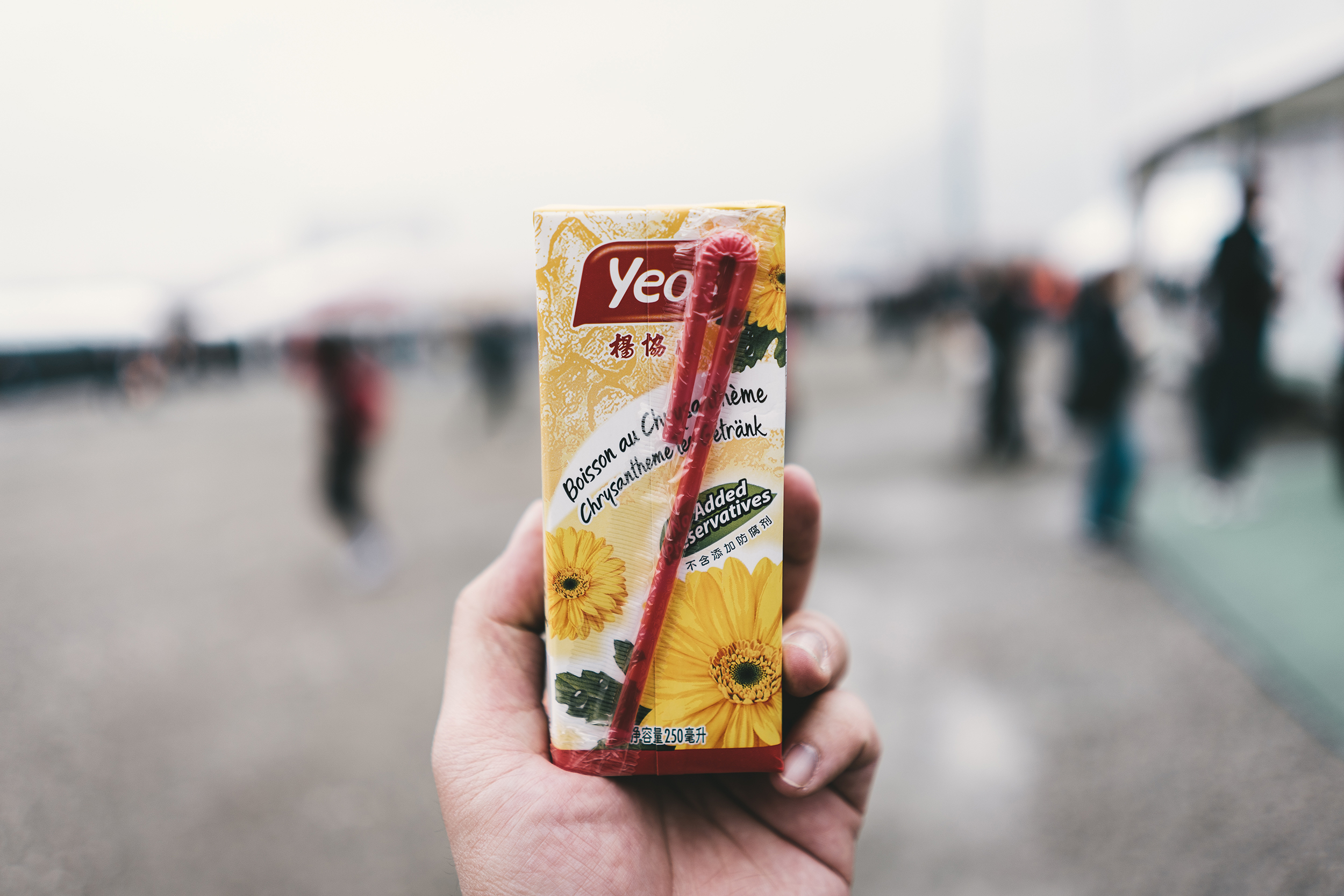 (Yeo's Chrysanthemum Tea)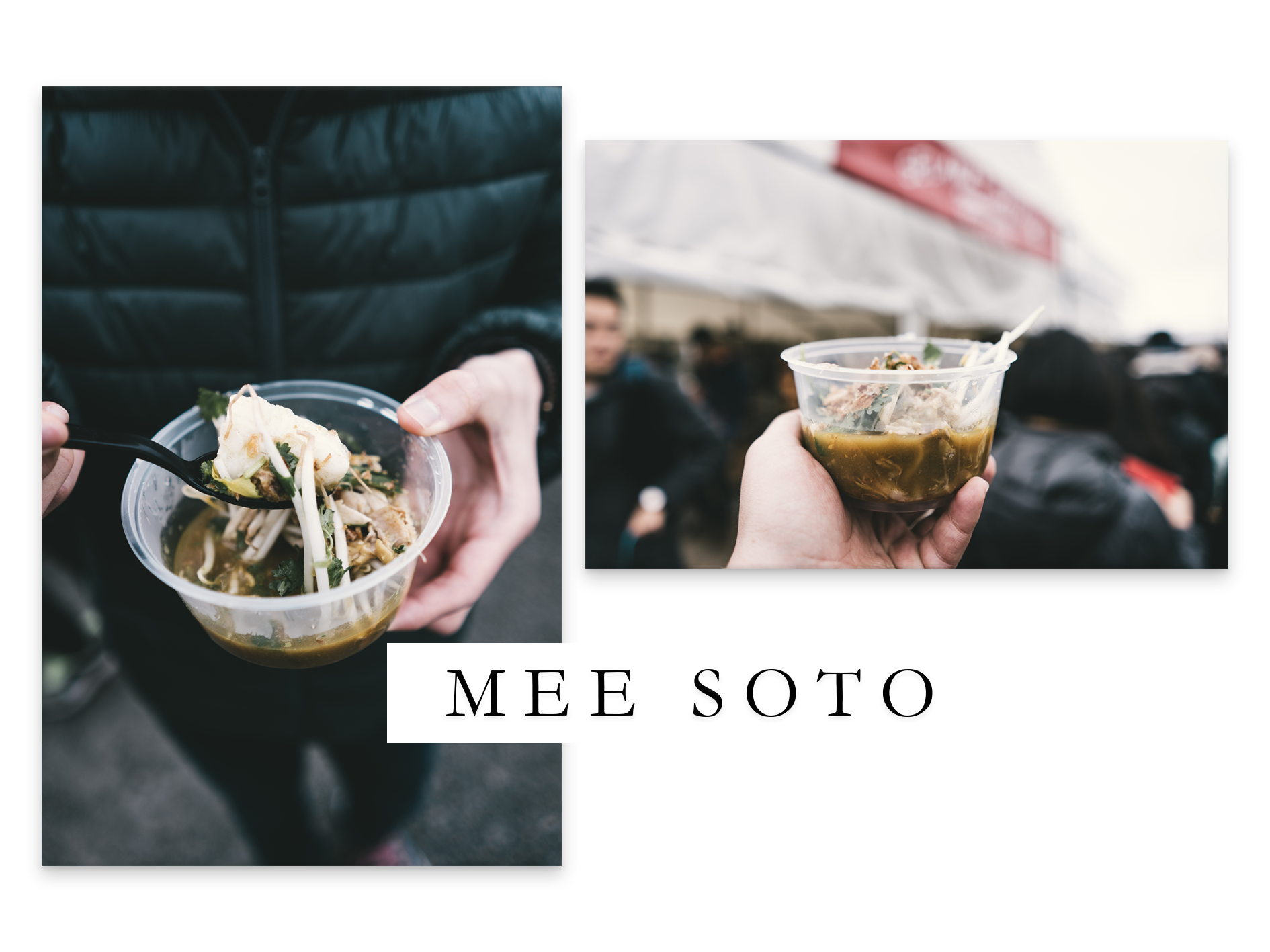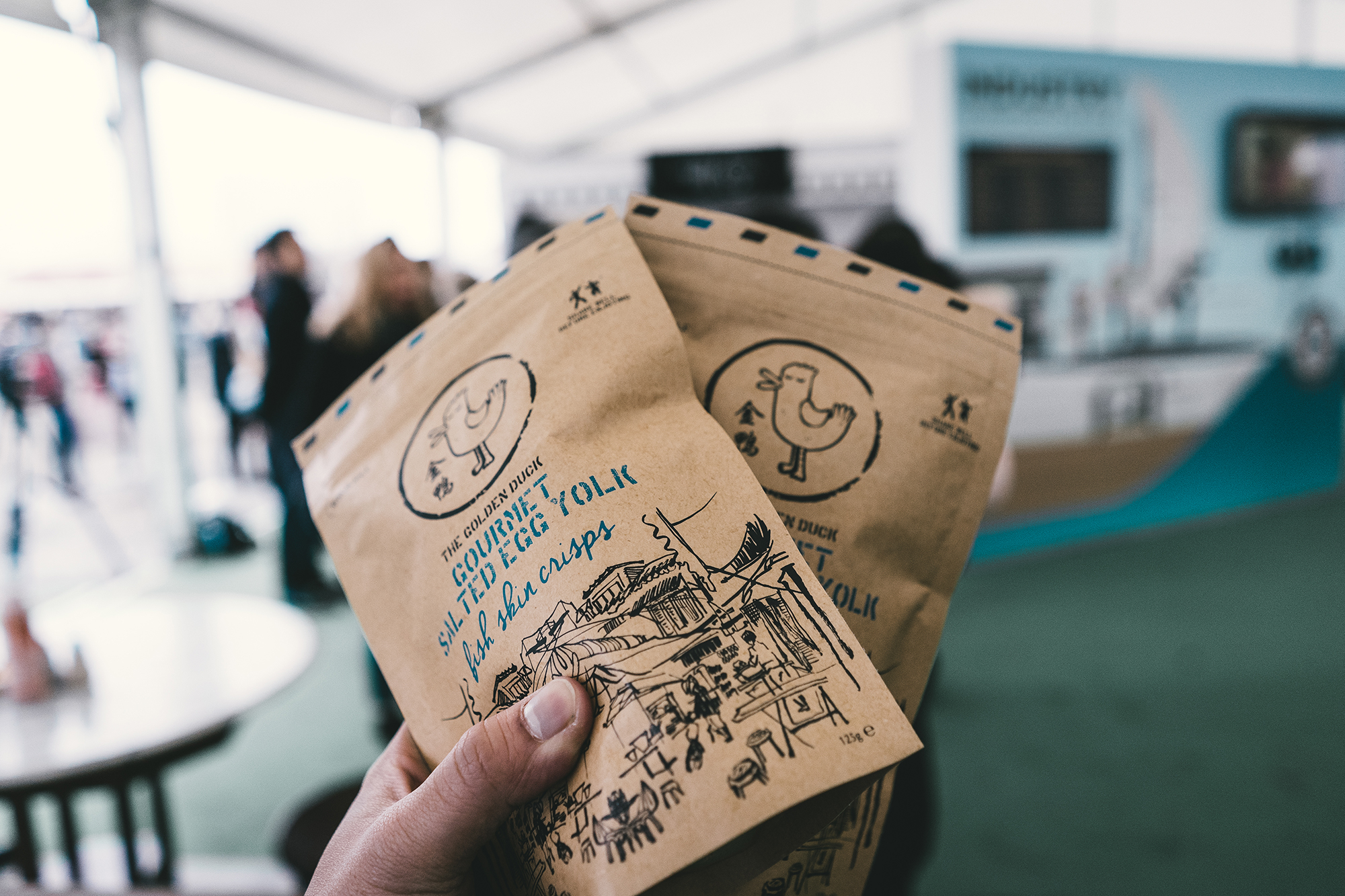 Saved the best food for the last, Salted Egg Yolk Fish Skin. By far the best thing I had while I was at the event. I guess words can't describe how delectable this is but heh, can't eat too much of this (unhealthy).
These were the only food we managed to get as the queue weren't too long.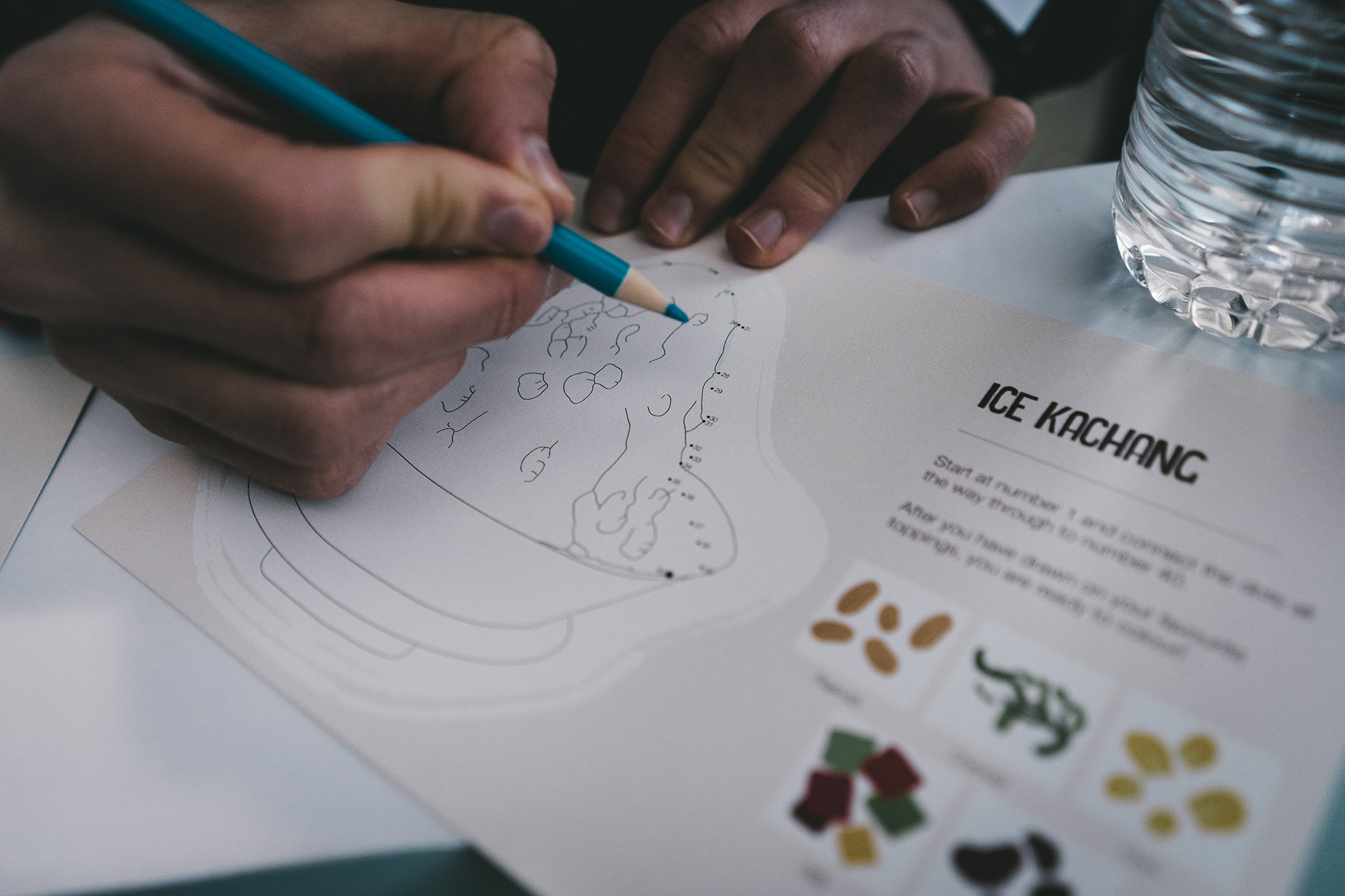 Self-colouring postcard of Ice Kachang to send back to Singapore!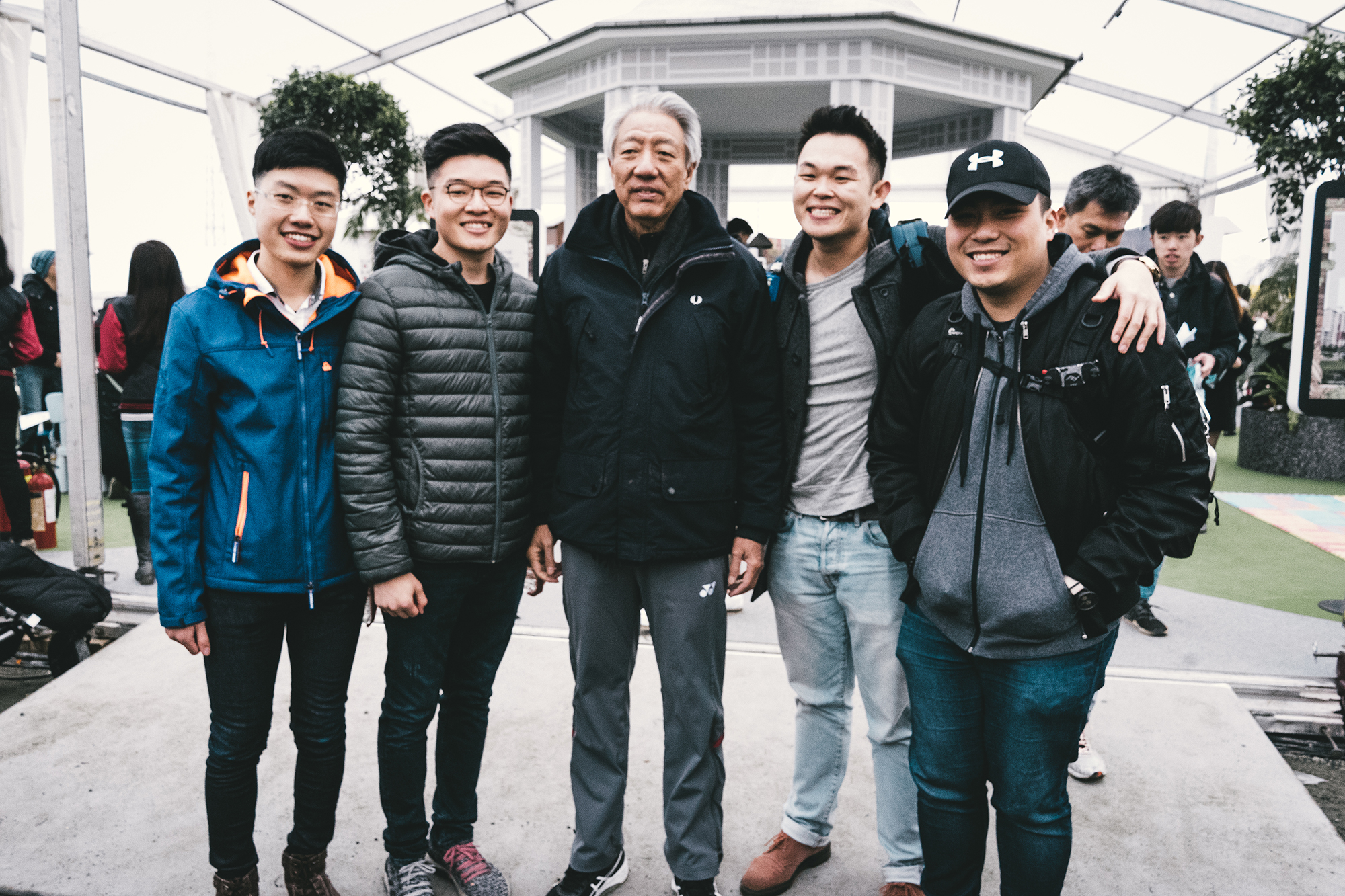 During the event Deputy Prime Minister Teo Chee Hean graced the event and we had the privilege of getting a photo together with him.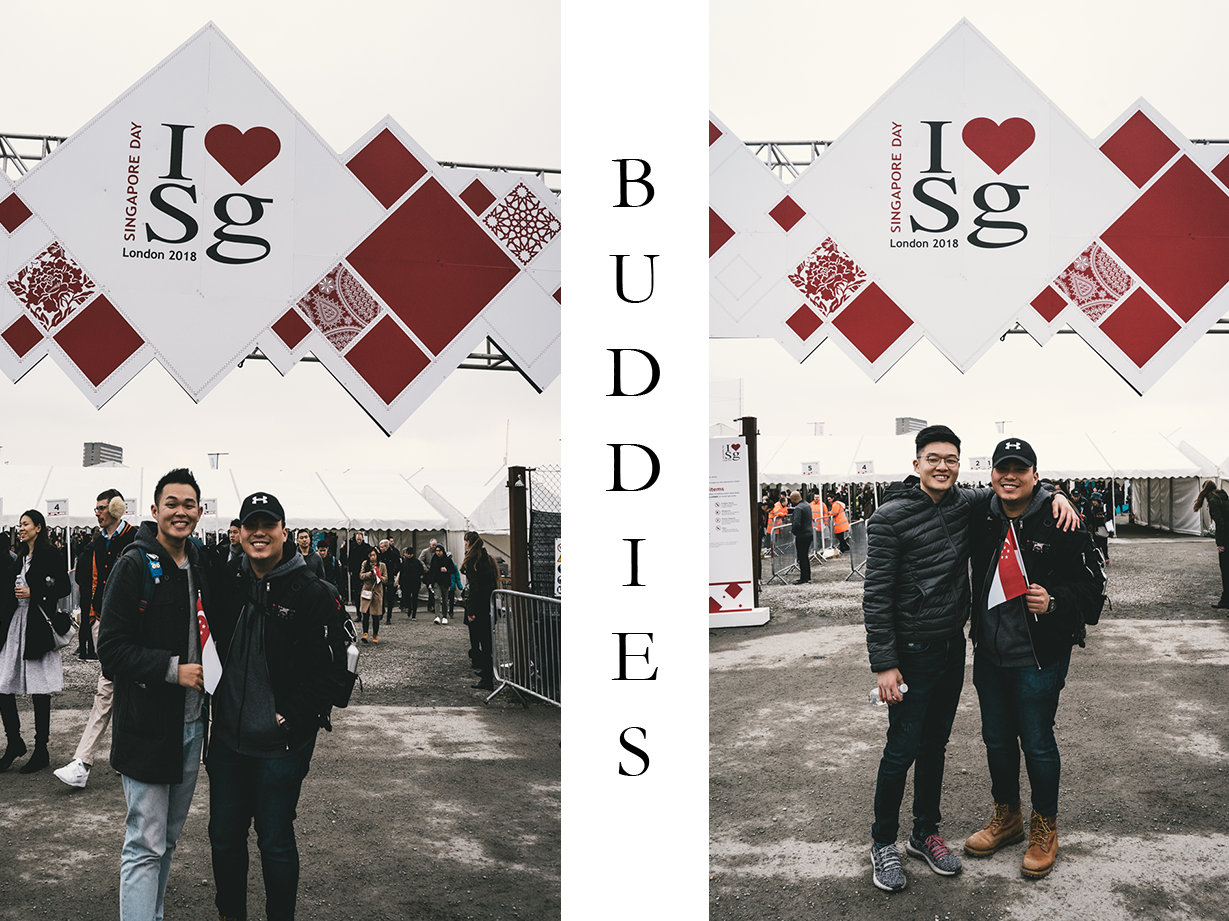 Big shoutout to Marcus and Kenneth, my poly buddy and childhood friend, it was great to meet ya'll in the UK! Hope both of you are having the time of your lives with your exchange at Leeds and Birmingham respectively!
Well, that's all from me today! It's the month of submission and examinations, I'll try to keep everyone posted on more posts about my experiences during Easter and Surrey related posts!
Till Then,
Fabian Lee