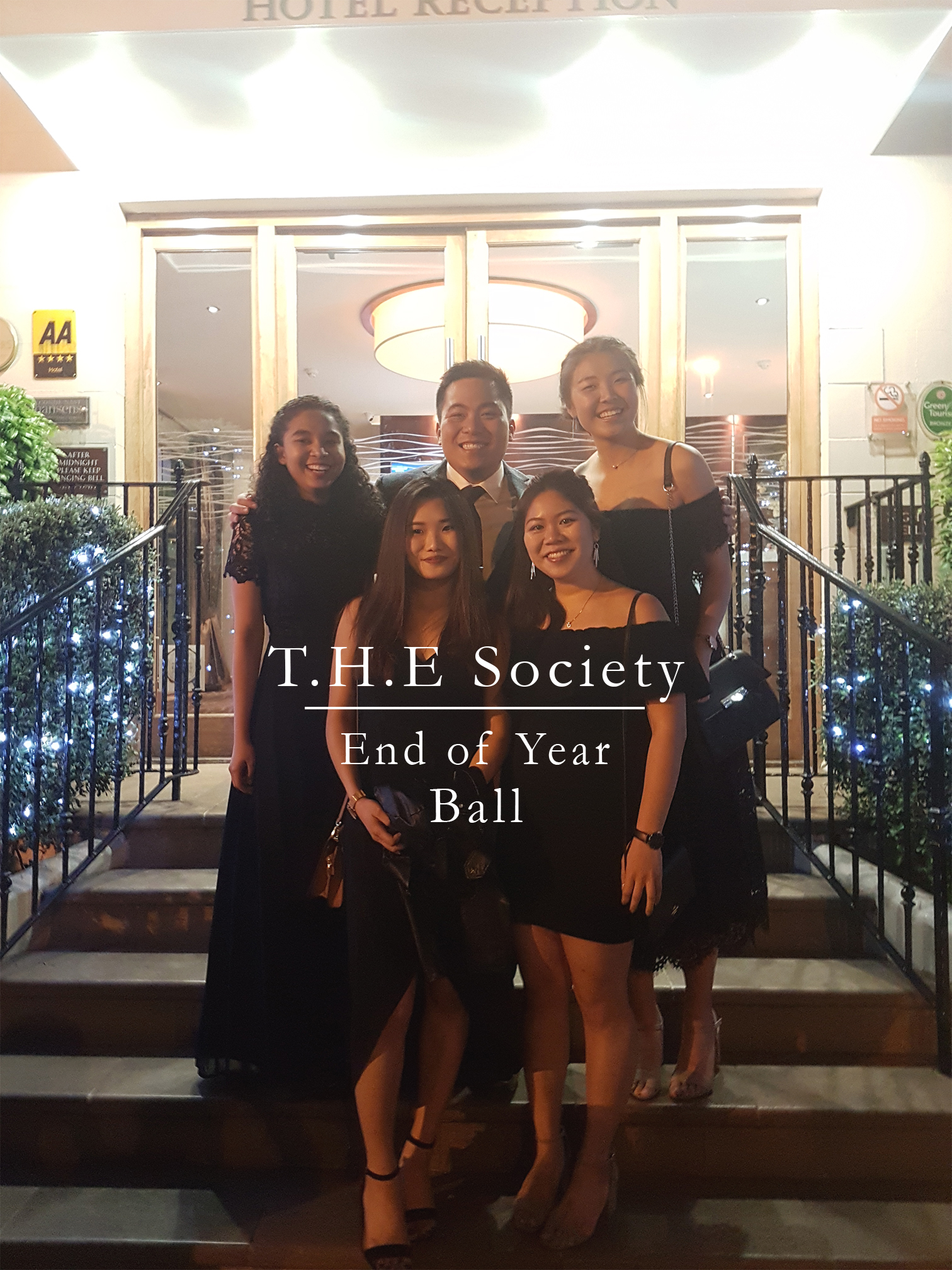 Year 2 has officially ended! It was one amazing year for me (despite having loads of submissions and exams; well that's university). To end off the academic year, T.H.E Society (Tourism, Hospitality and Events) organised an End of Year Ball for all SHTM students. I had the opportunity to grace the event with fellow coursemates both from UK and Singapore!
The event was held at Mandolay Hotel and was treated to a 50% off Prosecco & Rose Wine upon entrance. This time around, I do not need to be the main photographer but a guest (finally) haha!
…..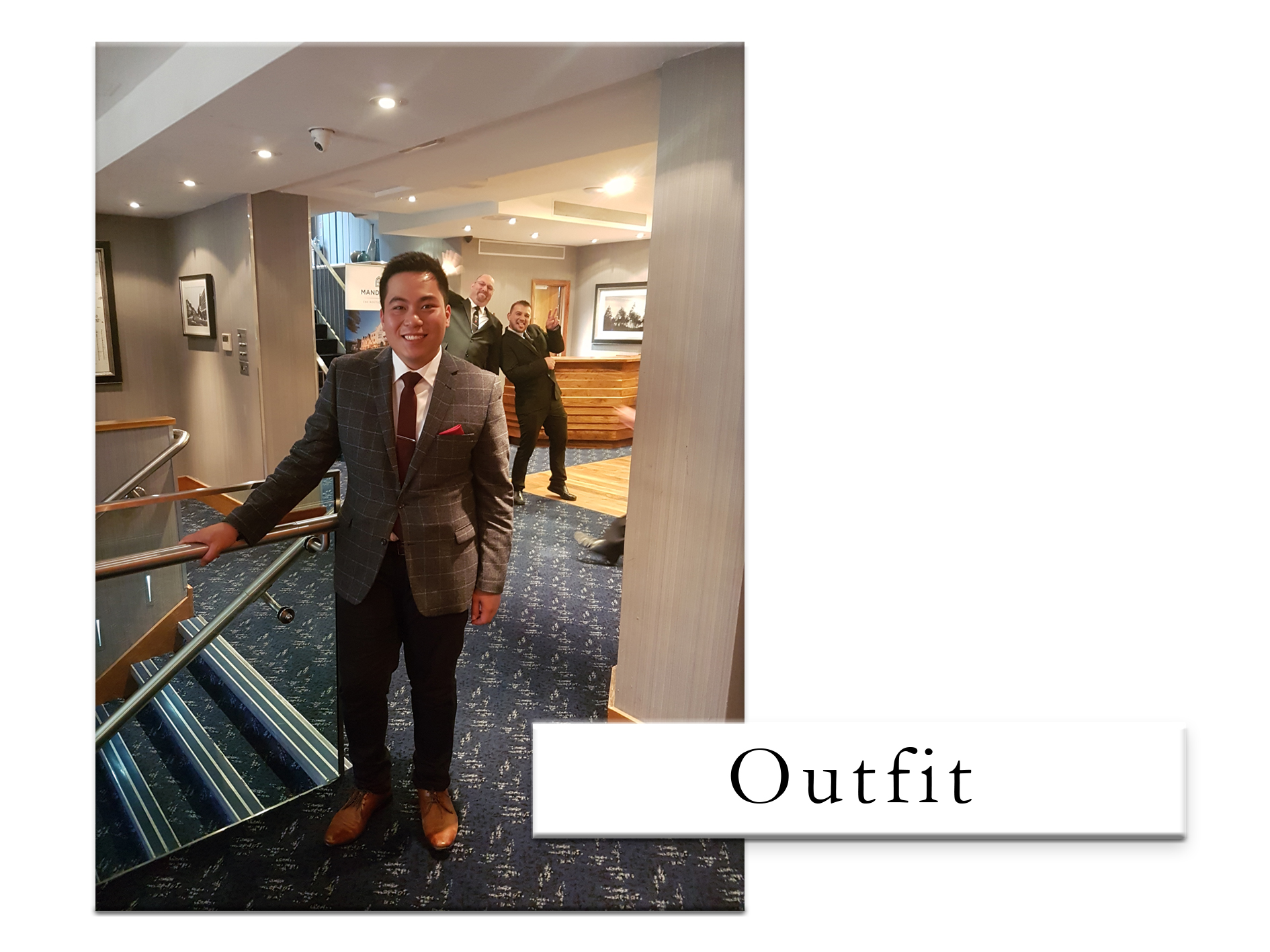 That's my outfit for the night! Rented it from Moss Bros at £65 for the night, pretty pricey for rentals but purchasing it was three times the price. Matched with:
Navy Pants – Zara
Brown Formal Shoes – Moss Bros
Red Tie & Pin – DKNY
Red Pocket Square – Moss Bros
…..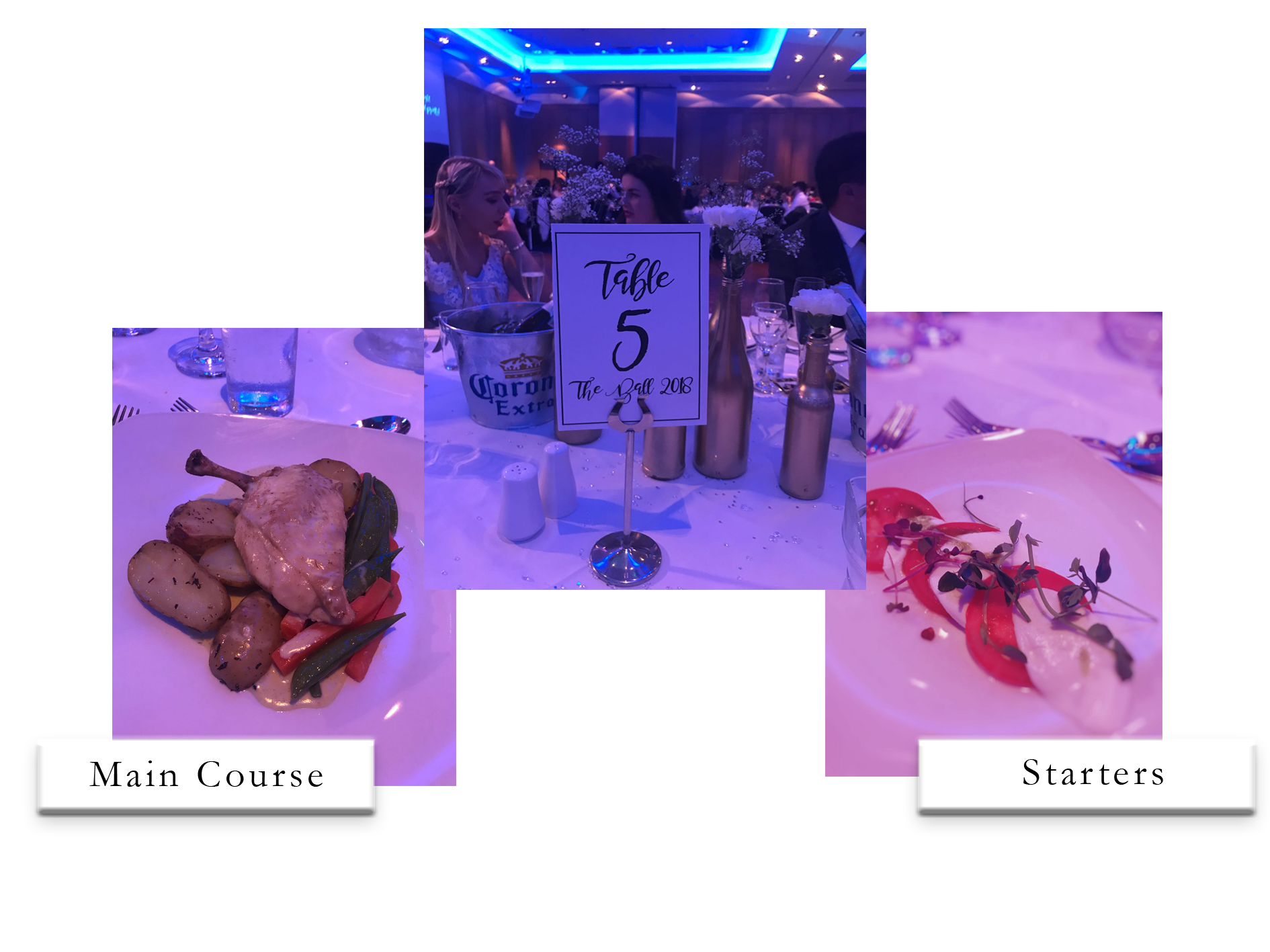 Dinner was served and we were treated to a 3-course meal! (ps only managed to get photos of 2 courses)
1. Starters (Cheese & Tomato)
2. Main (Chicken, Potato with greens)
3. Desserts (Puffs with chocolate topping)
Aint really an extensive meal but it was decent enough! The chicken was really good and the dessert filled the rest of our tummies.
After dinner, we went on with presenting awards to our lecturers for their dedication and hard work during the academic year! Ended off the night with some dancing and photos! It definitely was an amazing night spent!
…..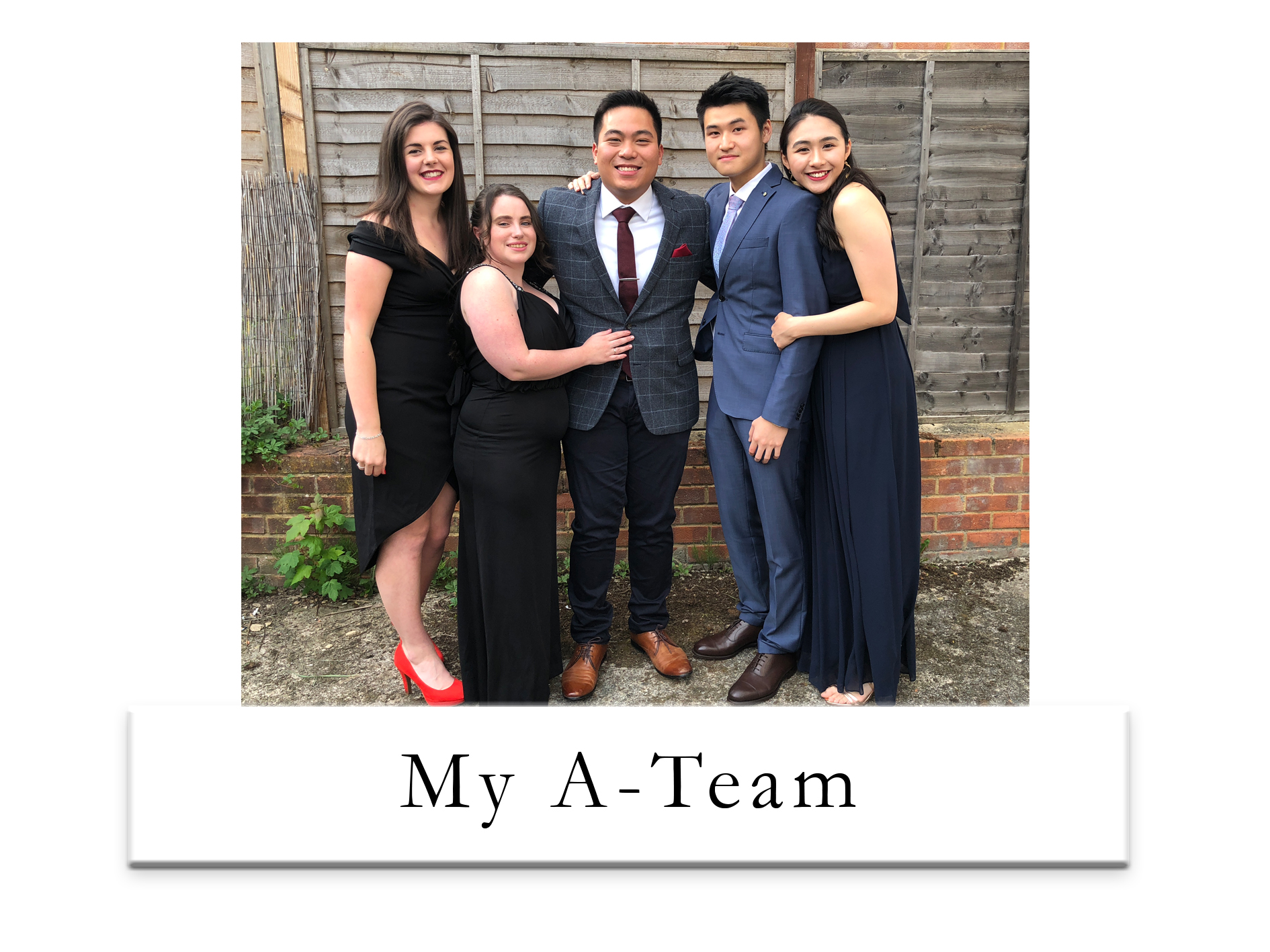 My second year in Surrey won't have been smooth sailing without these bunch! They have stuck with me during projects and exams over 2 years and we officially made it. Unfortunately, good things must come to an end. Most of us are going our separate ways as they are doing placement while I embark on towards my final year in Sept 2019. This is a big shout of to them, thank you for everything and I couldn't be more appreciative of how much everyone made me feel at home since my fresher years. Wishing all of you smooth sailing during your placement year and hope we can all keep in contact!
……
Well, that's all from me today! My sincere apologies for the really delayed posts as submissions and exams are currently around the corner. I will do my best to keep this updated frequently! More travel posts coming up and to do list for freshers!
Till then! 🙂