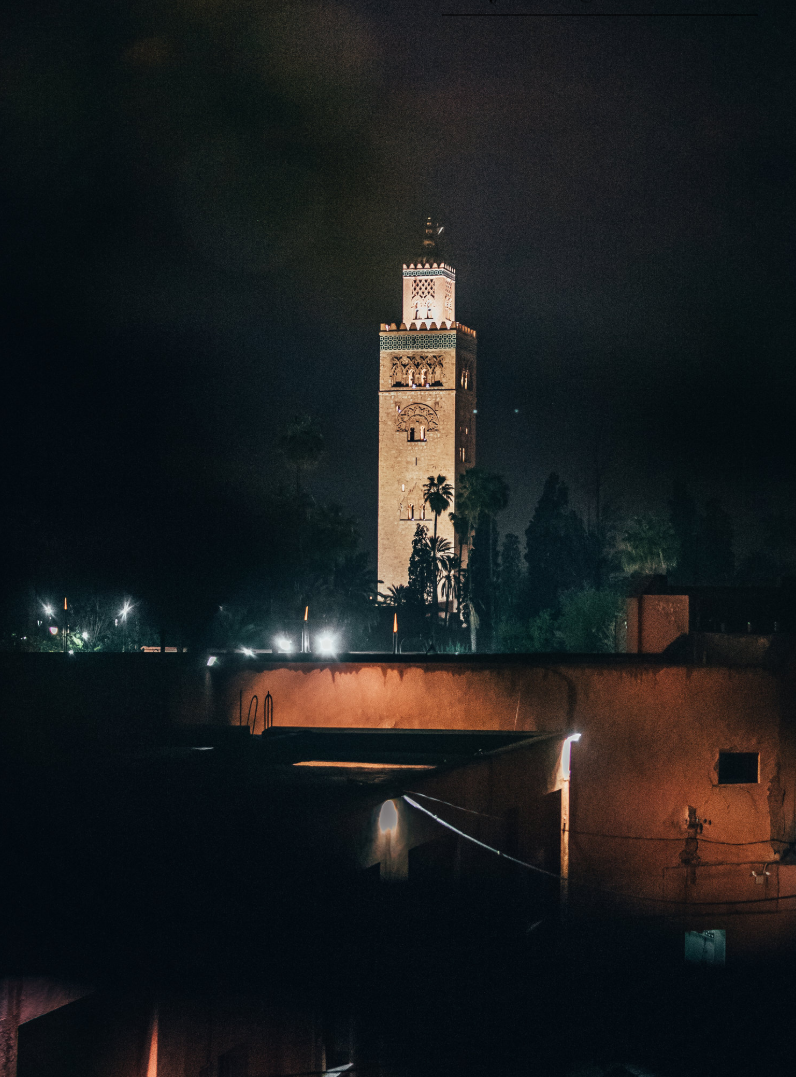 After 4 months of working on my school assignments, I'm officially done with University! So glad that's over! My three years here have been amazing and I'll share my thoughts with you in the coming months. I'm gonna try to roll out more of my previous travel contents as well! Let's start with my trip to Morocco back in April 2018! I'll be splitting my blog into 2 parts so stay tuned for the next part! Alright let's get to it!
Welcome to Morocco!
…..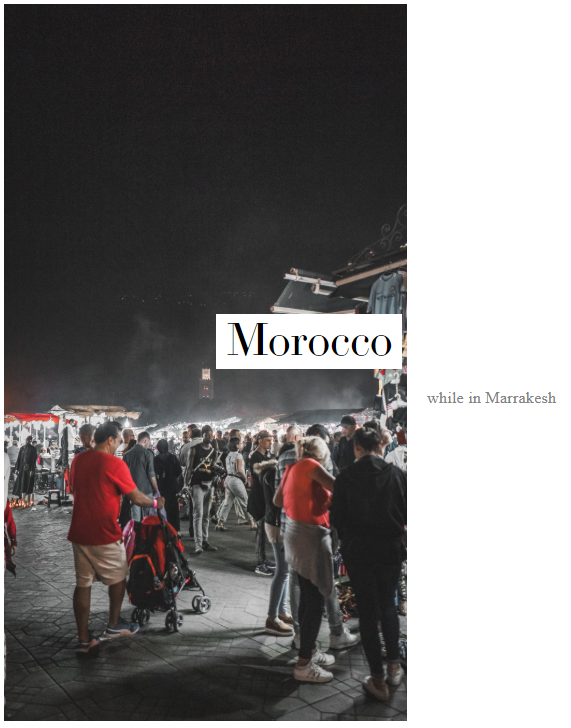 Back in April 2018, I had an amazing opportunity to visit Morocco and explored places like Marrakesh, Atlas Mountains, outskirts and eventually spending 2 nights at Sahara Desert. This first part of the blog will cover my exploration in Marrakesh and Atlas Mountains. This trip was not a holiday but a learning trip and I had to do a project about it. My group decide to cover the topic of "Does Gender Equality affect Tourism Growth in Morocco?" and we were taken aback that Morocco is ranked 2nd in Gender Inequality. Our experiences there clearly show that Gender Inequality is prevalent and "accepted" amongst locals. Nevertheless, there are corporations who are doing their best to mitigate this issue, creating a better environment for women to learn and contribute towards the society.
…..
Due to a tight schedule, we only had less than a day to explore Marrakesh. We manged to explore famous tourist landmarks like Jemaa el-Fna, Bahia Palace, Koutobia Mosque, Jardin Majorelle, El Badi Palace and Yves Saint Laurent Museum. There are many other attractions like Le Jardin Secret but due to time constraints we couldn't.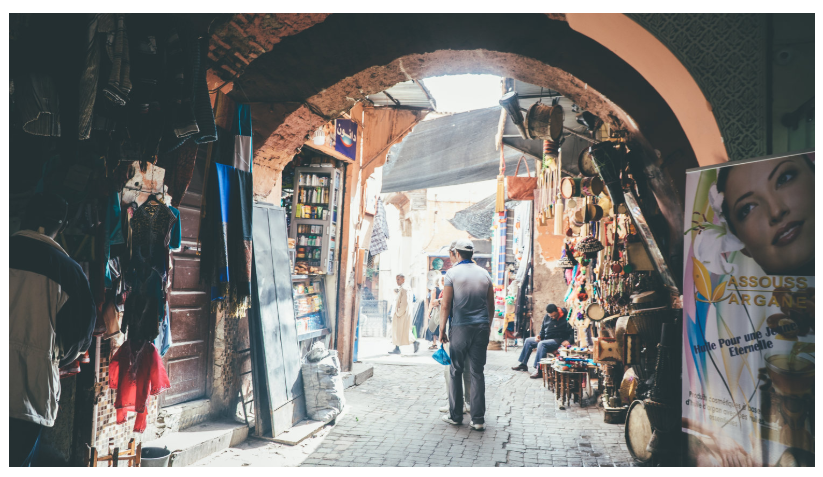 Generally, Marrakesh is safe but be wary if you are travelling alone. Whenever you're exploring, best to stick with someone else and look out for each other. Also, if you are a photographer and want to take a photo of them, ask for permission before snapping a photo of them. (Sometimes, they tend to "ask" for money from you after taking their photo).
Jemaa el-Fna lights up at night with numerous of street food and performances available. Again, be wary as people may ask your money if you take a photo of their performance. If you are daring, try their "escargot", it's definitely something new but honestly, it's not too bad! Haha!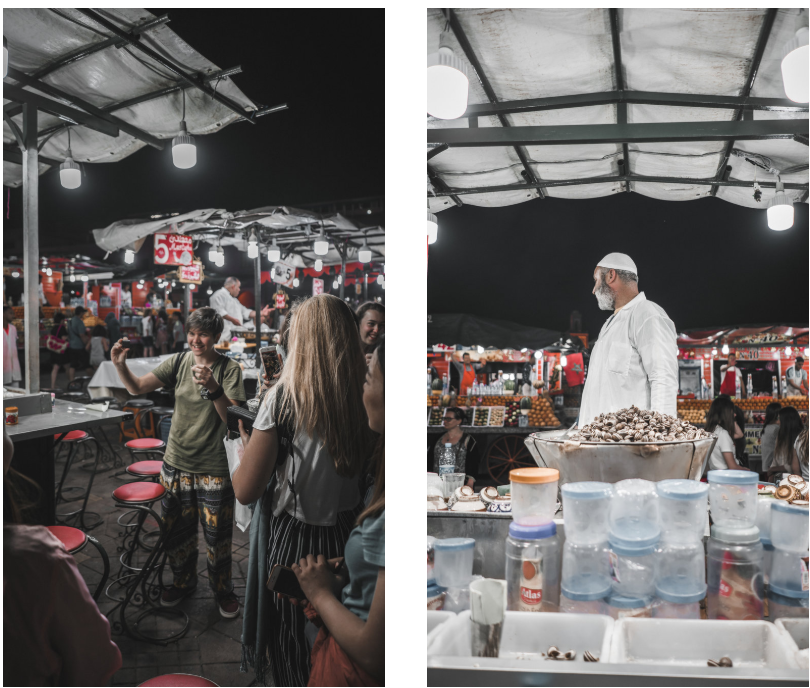 After a whole day of exploring Marrakesh and indulging ourselves with local delicacies, its time to explore Atlas Mountains and be off the grid for the next 4 days. Our bus journey took us a total of 5 hours before reaching the starting point of our trek.
…..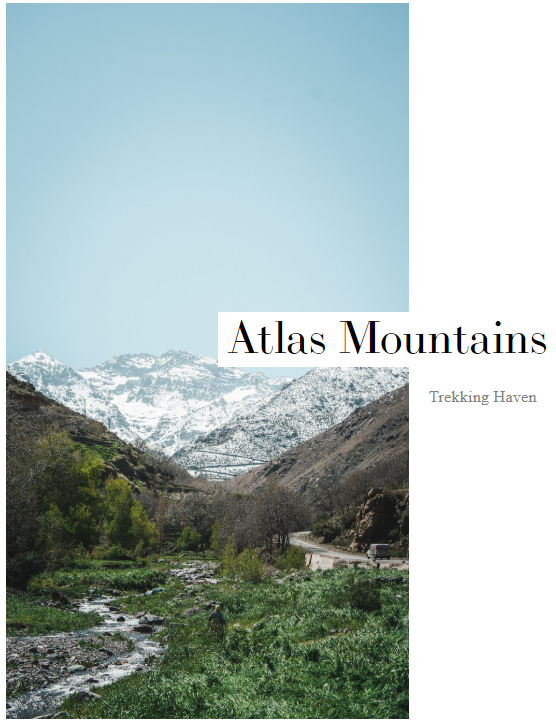 The trekking experience was second to none, especially being surrounded by picturesque mountain landscapes, locals daily routine and rich culture. Although the trek required us to arduously climb steep and rocky paths, it was still worth every step up. Thankfully, I am slightly experienced and enjoy trekking. However, a few of my coursemates were struggling and I did my best to pace the group.
After 5 hours of trekking, we finally reached our accommodations and was amazed by how peaceful and picturesque our view was (albeit it was extremely cold and we weren't prepared for it).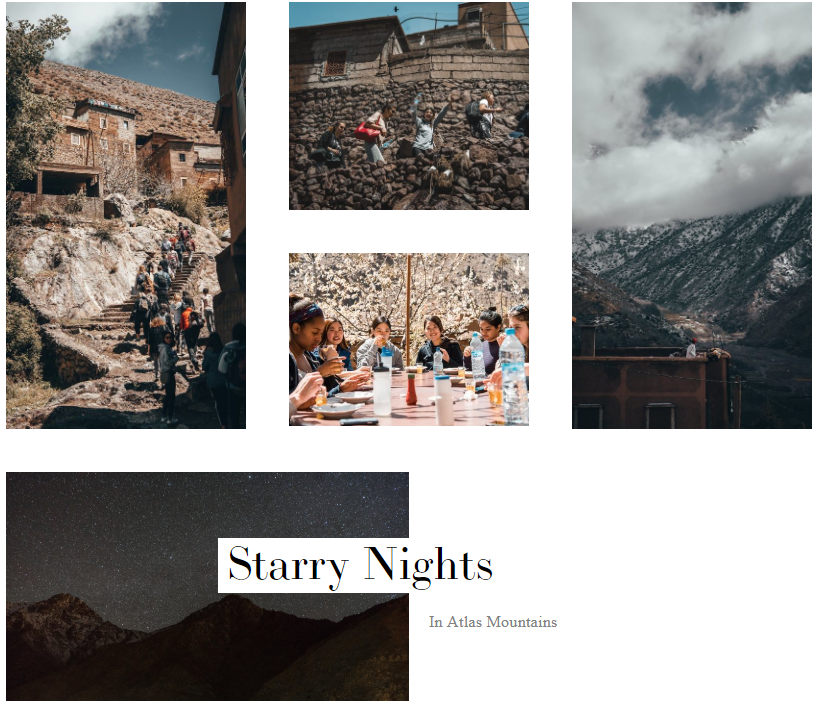 After spending a night, we started our second day exploration to a local family and Woman's Co-operative whom were living at the mountains. It was an opportunity for us to ask questions pertaining to our project, get to know their position and also steal a few photos with them. The Woman's Co-operative trains women embroidery skills to produce value-added products to be sold to sustain the co-operative and earn sufficient funds for their families.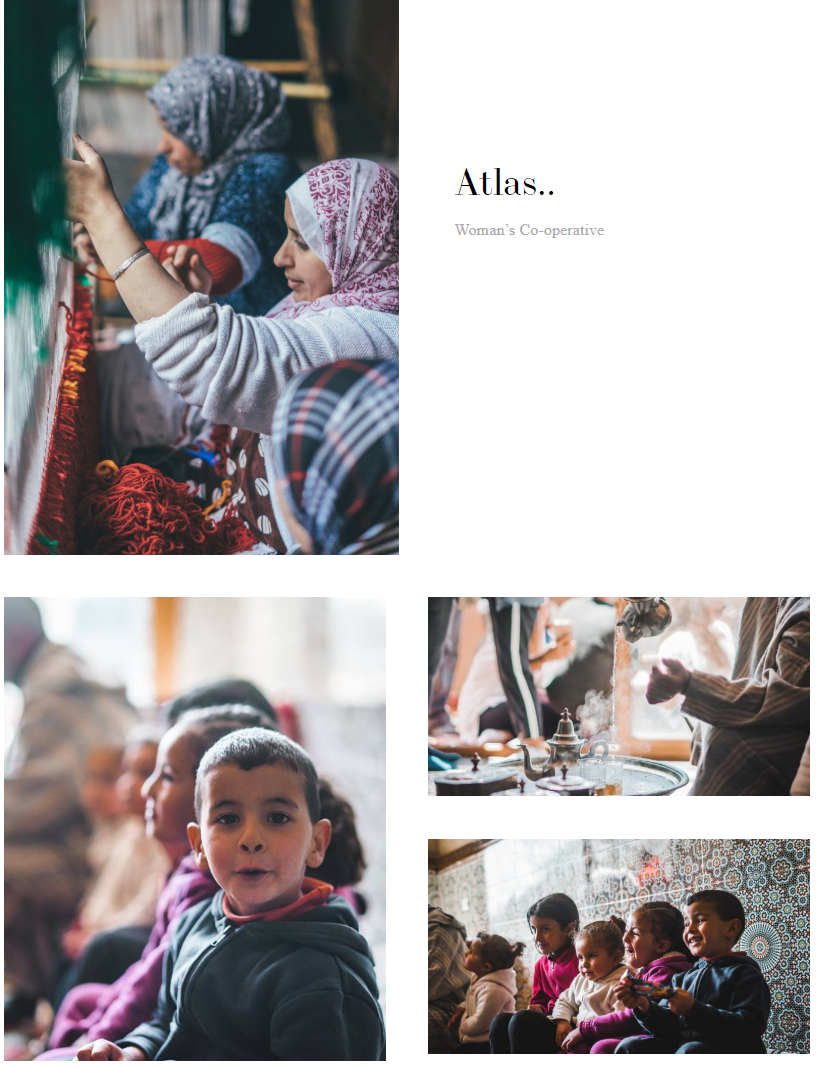 All in all, my first leg of my trip to Morocco has been an eye-opener. We have been exposed to a different facet of tourism in Morocco and how gender equality is prevalent and its clearly affecting tourism development. The engagement with the locals definitely widen our perspective in life and appreciate the smallest achievement.
That's pretty much my trip in Marrakesh and Atlas Mountains! I can't wait to share my experience in the outskirts and Sahara Desert in my next blog post! Alright! Till then! Stay tuned for my next post!! 🙂
~ Follow me on my travel updates @fabljq on Instagram!