Hey everyone, it's Dwayne again!! Despite it being the exam season, I'll be blogging a bit more often as my first exam is only on 11th June. Don't get me wrong of course I'm still studying reallyreally hard but blogging is a nice break for me to take my mind of studies for just a brief moment.
For today, I'll be continuing on my travel experience during the Easter break and I'll be sharing about Austria this time round. I know that I usually include food content into my blogs but for Austria, I will be focusing solely on 2 attractions that I went to that absolutely took my breath away. So yes, believe it or not, there will be nothing about food for this blog hahaha. Here we go!
~Hallstatt, Austria~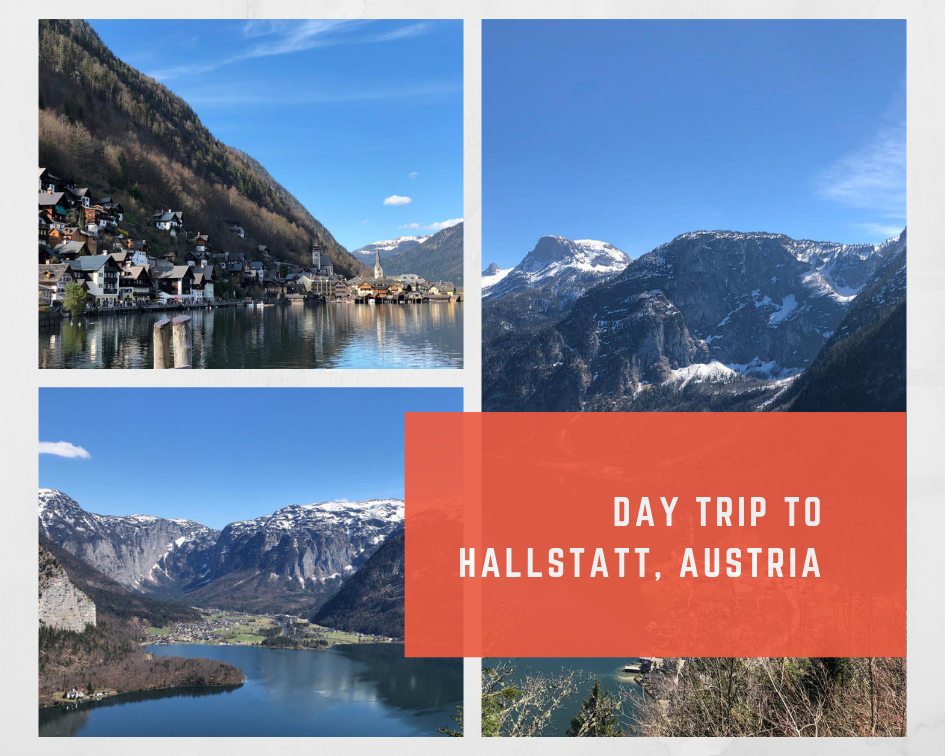 Hallstatt is situated along Lake Hallstatt in Austria's mountainous Salzkammergut region. This tiny, picturesque village is home to iconic 16th-century Alpine houses and alleyways that are commonly captured in travel photos. Hallstatt is also said to be the most photographed village in Austria as well. I was totally blown away by the surreal scenery when I arrived there and had to take a few moments to fully comprehend and appreciate the views in front of me. In fact, before going to Hallstatt, I was slightly sceptical about Hallstatt as a destination and questioned if it was really as beautiful as mentioned in so many travel blogs and guides. Plus, having stayed at Salzburg, it was time consuming to travel to the village, taking 2.5 hours which also required 2 bus changes. Trust me, the stunning views will definitely make up for the hassle in traveling.
Beyond the spectacular views (just how many adjectives can I come up with to describe the view😂), I took a tour to explore the Hallstatt Salt Mines which involved getting into a miner's outfit and taking two 30-metre-long slides (I had to do slide down on my butt fyi) to make my way down the caves in the mountain itself. Just outside the entrance to the Salt Mines was the 'World Heritage Skywalk' that hovers 350 metres above the village, offering an impressive panoramic view of the entire mountainous valley.
Unfortunately, I only managed to spend about 5 hours in total at Hallstatt as the last bus leaving for Salzburg was pretty early at 4pm. I definitely wished I had more time to go trekking along the Echern Valley glacier garden and visit the Waldbachstrub Waterfall. Oh well, that's just an excuse to visit Hallstatt again in the future!
~Lake Konigssee, Bavaria, Germany~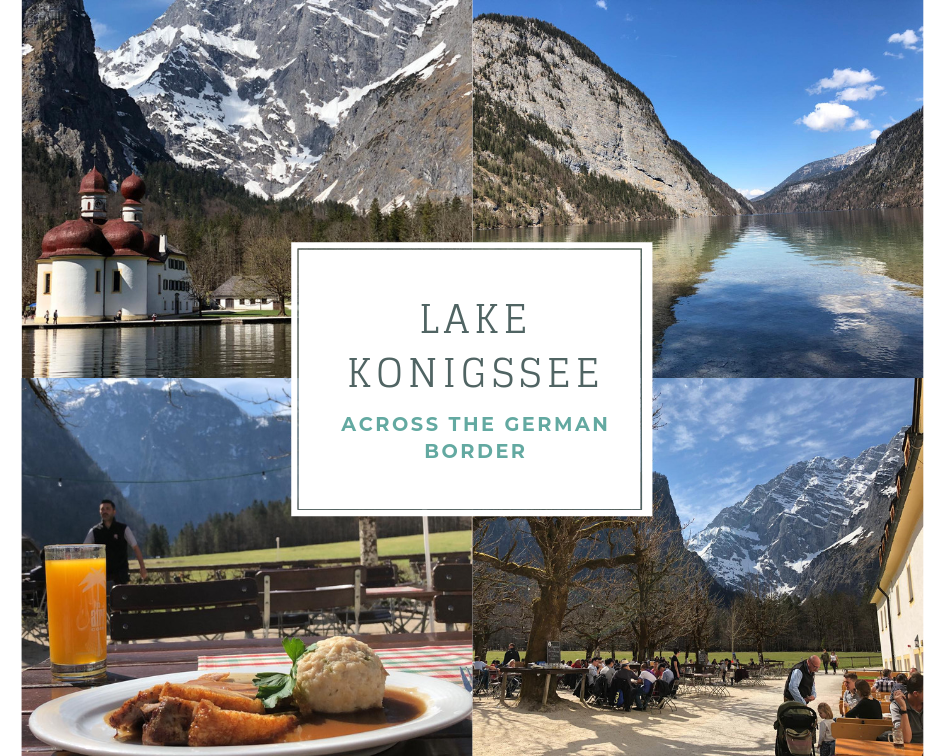 My day trip to Lake Konigssee was an impromptu one that was only decided the day before. Not a common destination that tourists would travel to when staying in Salzburg, I'm so glad I discovered it while doing my research online. The journey to the lake was even more troublesome than going to Hallstatt, having to change 2 buses and take a boat ride which took a grand total of about 3 hours. HOWEVER, I must confess, the views at Lake Konigssee were EVEN MORE stunning than Hallstatt and total worth the travel!
Lake Konigssee is a natural lake situated within the Berchtesgaden National Park with crystal clear emerald water amidst steep mountain valleys. Fun fact: the lake is actually located in Bavaria, Germany! So technically I visited Germany during my trip even though it wasn't part of my original itinerary –cheap thrills🤣–
I started out the day dining at The Hunting Lodge, savouring traditional German cuisine in the company of spectacular views of the mountains. I then spent the day trekking through the various trails, enjoying the scenery and taking in as much of the fresh mountain air as I could. My goal was to visit the Schellenberg Ice Cave which was a 2-hour hike both ways from the starting point. Sadly, I was not prepared to brave the icy terrain as my shoe failed me, causing me to slip and fall a couple of times along the way. In the end, I had to stop the trek halfway and head back to prevent myself from getting injured. All in all, I still thoroughly enjoyed my time at the lake and would definitely make a trip back there again if I have the chance!
Alright guys that's all I have for today. I have one more blog post on my Easter break adventures and next time, I will be summing it up with my trip to Italy. Food was my highlight for that trip so do expect lots and lots of photos of pasta and pizza HAHA. Fun fact #2: I managed to gorge myself with 10 different brands of gelato in the span of 7 days😵.
Till then, ciao!
Cheers,
Dwayne