Hey There!
It's been awhile again, opps… Well since my last blog post, I've been back in Singapore over the Christmas holidays and had to begin with my exam revision for the January Finals~
Time in Singapore 🏠🏠
Last December, I flew back home to spend Christmas and New Years with my family and fellow kakis. Despite it not being that long since I left after summer, it was still really good to be able to see them again! I spent most of my days eating all the local delicacies that I missed so dearly… Hainanese Chicken rice, Horfun, Carrot Cake… I even got to try the Milo Dinosaur McFlurry (10/10)! In addition, Singapore was having its monsoon season as well, so the weather stayed nice and cool! It felt good to be able to wear a single layer of clothing again HAHA!!
However, I could not just spend my holidays having all the fun and do no work! Being an Accounting and Finance student, it is common to have four papers in the finals! This meant I had to start studying early!! I began my revision just after Christmas, at the time, I felt that most of the topics in my modules were still pretty fresh in my mind. Revision felt more like a refresher, which is a really good feeling when you are trying to revise HAHA!! My 4 modules were Business Finance, Financial Accounting 2, Introduction to Management Science and Human Resource Management. Being more inclined towards the modules with more math, the last one seemed a lot more daunting than the others :S It goes without saying that revising for my HRM paper felt a lot more of a draggggg… I started making extensive revision plans, plotting out the topics I needed to complete each day till the exam dates.
Study Tip: I came across a video by Ali Abdaal last year, he talks about his strategy when it came to learning and revising topics. I tried to use them for my first year and this semester's revision and found a lot of success with it! Just thought I would share it here as well!
Studying back in Guildford!!📚📚
At the start of January, I began to pack my luggage to prepare to fly back to the UK! I came back a week before my first paper just so I was able to study with my friends and adjust for any jet lag that I might have. As soon as I arrived back in my house, I dropped off my luggage and made a bee-line straight to the University Library. I managed to reconnect with my friends and continued revision together. As the days progressed, I started to unload my luggage and started to hand out gifts that I bought from home to my friends! Felt a little like Santa Claus but with time management issues HAHA.. Revision felt a lot nicer having snacks from home, white rabbit sweets, pineapple tarts … (to be honest, food was about 50% of my luggage coming back)
Examinationssss!!!
As the examination season rolled around, stress came with it. Our degree classification at Graduation is weighted on the results from our second and third year. The exam season was undoubtedly the most stressful exam season I have ever encountered. But I am really thankful that I had friends with me to get through this struggle 😊. During this exam period, I would get to campus at around 10/11 am and only leave at around 2/3 am each day. The days were really long and tiring but the progress each day felt productive and managed to push me on to the next. This is really unhealthy but as I pressed on with my revision, my normal meal times were substituted with snacks and instant noodles. But luckily, my friends, being absolute legends, would sometimes cook me some home cooked meals, when they saw that I missed my meals.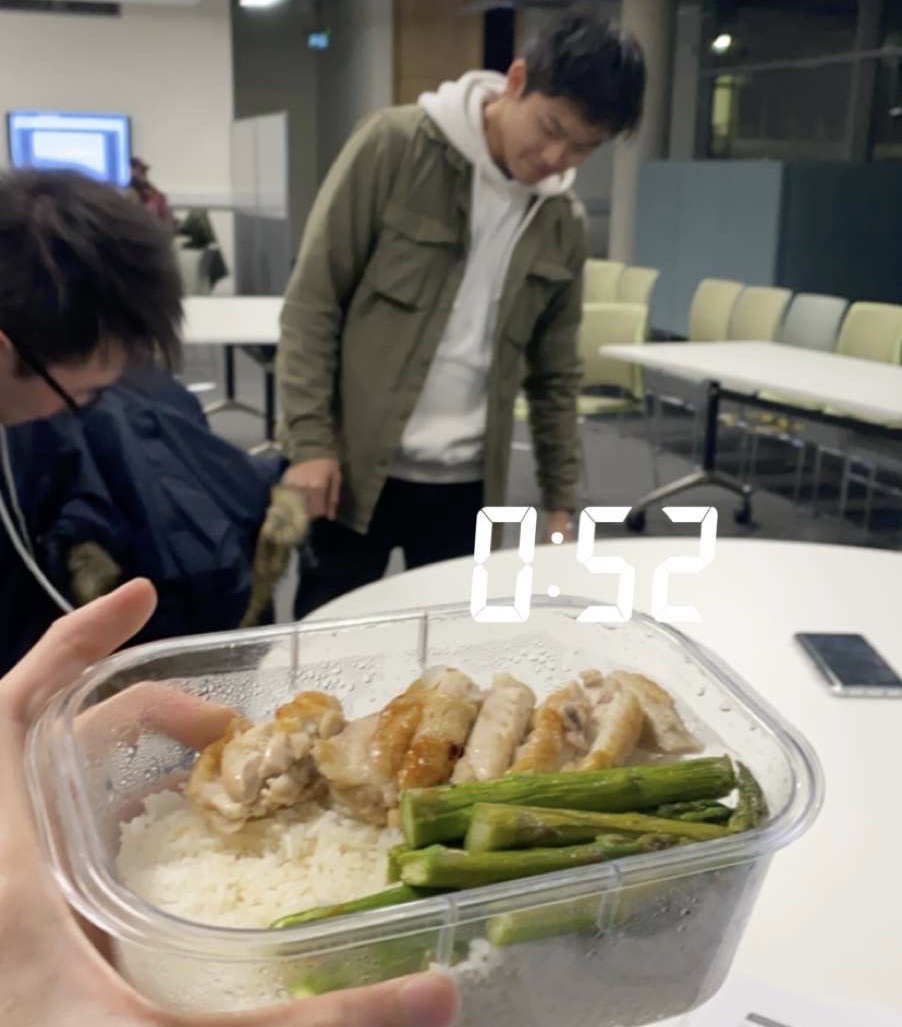 With each paper completed, a little bit of stress was lifted each time. For my accounting paper, I think all accounting students can relate to this when I say, I did not balance my SFP figures in the exam…. ☠☠ But I had to just continue with my revision for my other papers.
Going forward!
Currently, it is the end of January and I am all done and dusted with my examinations. PHEW! Looking back at it, I would say I have done a good job with my revision and now it is just time to nervously wait for the results 😫! After this exam period, I am more determined to work even harder next semester! The second semester begins really soon, just in 2 weeks time in fact, I am ready for it!!!
Next week, I will be heading to Morocco with Dwayne, Cheryl and other Singaporeans for 5 days! Really looking forward to that, check back on an update on that!
Stay Awesome,
Nicholas Soh