Hey everyone, I am Nitya, a final year biomedical science student! I will be your new international student ambassador for Singapore. I am really excited to share my experiences in Surrey as an international student. Hopefully, you guys will enjoy reading my posts about both my academic and social life and learn a thing or two! 🙂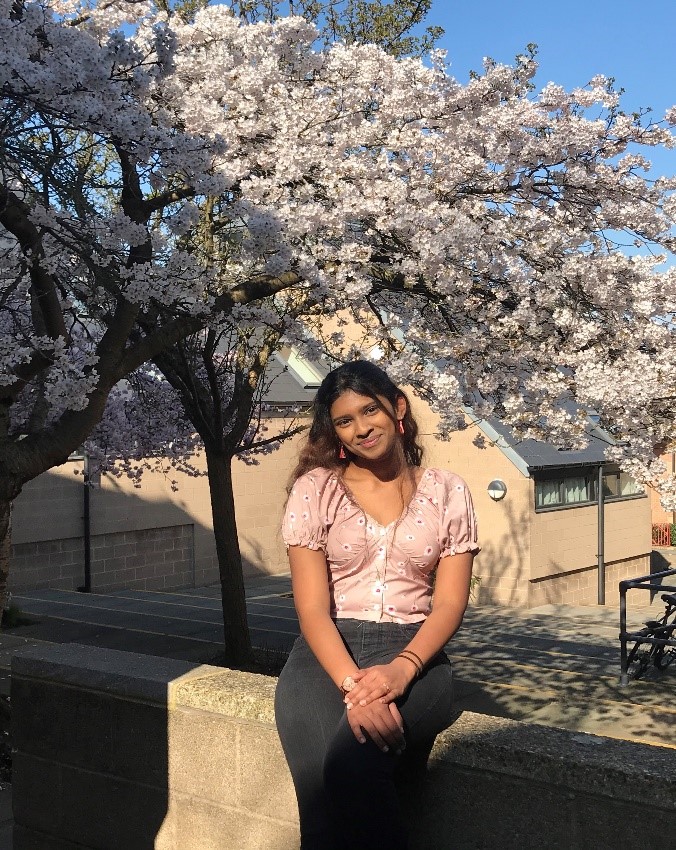 To tell you more about myself, I joined Surrey in 2019. That was my first time in the UK and moving away from home. I still remember collecting my keys and bringing my luggage up to my level four room on campus with the help of some student ambassadors and my dad. In my second year, I rented a house with a couple of my friends, but this year I am back living in campus accommodation. If you have any questions about living on campus or need some tips on renting a place in Guildford, I am more than happy to answer them! 🙂
This year, I am also the president of the Singapore Society in Surrey – my home away from home. We try to hold at least one event a month for our members and Surrey students to get together for some fun activities, to catch up, and make friends. We try to celebrate festivals like Deepavali, Christmas, CNY, etc. Hearing Singlish during these events will be like music to your ears, trust me. Definitely join the society when you are here and check out our Instagram! [insta: surreysingsoc]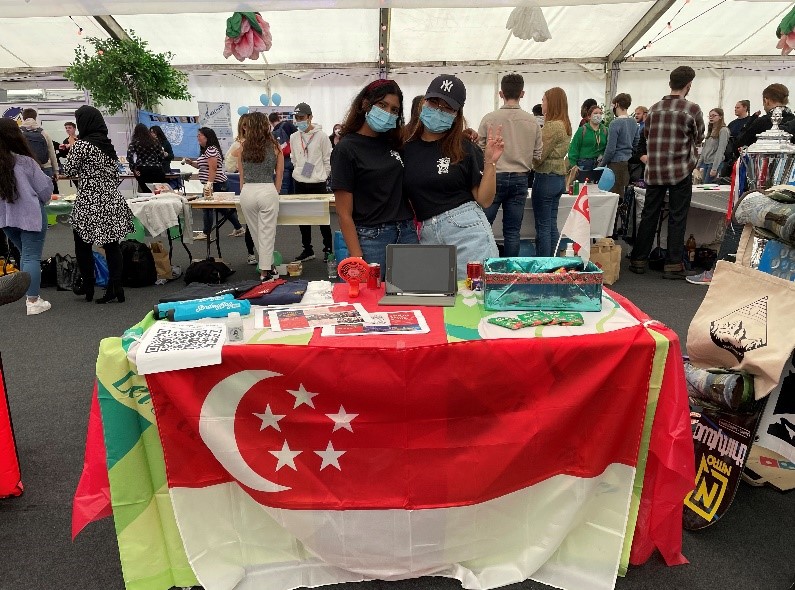 Singapore Society Meet and Greet, 2019
I love spending my time on campus. There is so much to do but my favorite is sitting by the lake with a coffee, just enjoying the silence and watching the geese and ducks. Other than spending a lot of my time on campus, I do love travelling and exploring new places in England. Especially as an international student, I'm sure most of us would want to make the most of our time in the UK to travel to new places and enjoy different experiences. I haven't really gone out of England – just because it can get complicated with COVID regulations now, but I am definitely looking forward to travelling outside of England when things get better. Look out for my travel blogs – I will post more about that later!
The Lake on campus

Sunset in Brighton, October 2021
So that's a little about me, I can't wait to share more about my experiences with you guys! Till the next one, take care and stay safe!
~Nitya 😛