I think that if there's one thing I am really grateful for during uni it's definitely my friends. I am super lucky to have made many amazing friends since my first year at surrey and some of them have really become my family away from home. The festive season gets a tad bit harder to cope with especially with campus being a lot more quieter than normal and when your flatmates have all left to go home for the Christmas break. So here's what I did over the month of December.
Final exams for the semester happen in January. I also had a Biochemistry coursework due around the same time. So safe to say I spent a lot of my time in the library trying to revise and finish my coursework over the month. The library over the holidays is not very busy, given that most people would have gone home for the break. I cant lie, I do like the feeling of walking into level 3 of the University library and seeing that it is empty. Like many students I do have my days- sometimes very productive and sometimes I sit on my phone 70% of the time. On days like the latter, I like giving myself little goals throughout my study sessions. It could be as small as writing a 100-word introduction for my coursework or finding and reading a relevant review paper. I tick off the goals I've achieved and this makes me feel better and motivated. Another thing I like doing is watching a short episode on Netflix in between my study time. This might not work for everyone and some may think it's not the best way to be productive but I find myself being a lot more productive when I do this. For instance for every 200-300 words I write for my course work, I watch a 20-minute long episode. Netflix kind of ends up being my motivation and reward. Starting early on my coursework and exam revision is also very useful because it gives me more time to go over things I am unsure of.
Of course, I didn't spend the whole month in the library hahaha. Hanging out with my friends is the best way to take a break. Some of my friends stayed on campus for a couple of extra days. We had dinner together at Wates House and played some card games after. The next day, we were craving some good Indian food so we decided to head over to Woking for some lunch. They have one of the best south Indian restaurants which is close to Guildford. Woking is only about 10-15 minutes away by train and if you have a railcard it should only cost you about 3.30. Been a while since I had a dosa, and this place brings me back home every single time. We spent a couple of hours in Woking before we headed back to campus and went to the library to continue our coursework. The grind doesn't stop hahah.
Spending the holiday away from family can be really hard. This year I was very lucky to spend Christmas with my friend who invited me over to her home for a Christmas dinner. I was so thankful to enjoy such a delicious Christmas spread. I also has a flat Christmas dinner before everyone started leaving for the break which was really nice. Since all of us in my flat are final year students, we tend to be quite busy and don't get to hang out as a flat much. Unfortunately, some people could not make it for this dinner as well but it was still great fun to hang out with those who could. Two of my flatmates took the responsibility to make dinner for all of us, so we had two roast chickens, some baked potatoes, stuffing, Yorkshire puddings and of course we had some Tiramisu for dessert 🙂 Times like this make me really thankful for having really kind flatmates and some amazing friends. So I guess what I'm saying is as much as being away from home during the holidays sucks, over the past three years, I've learnt to be grateful for the people around me.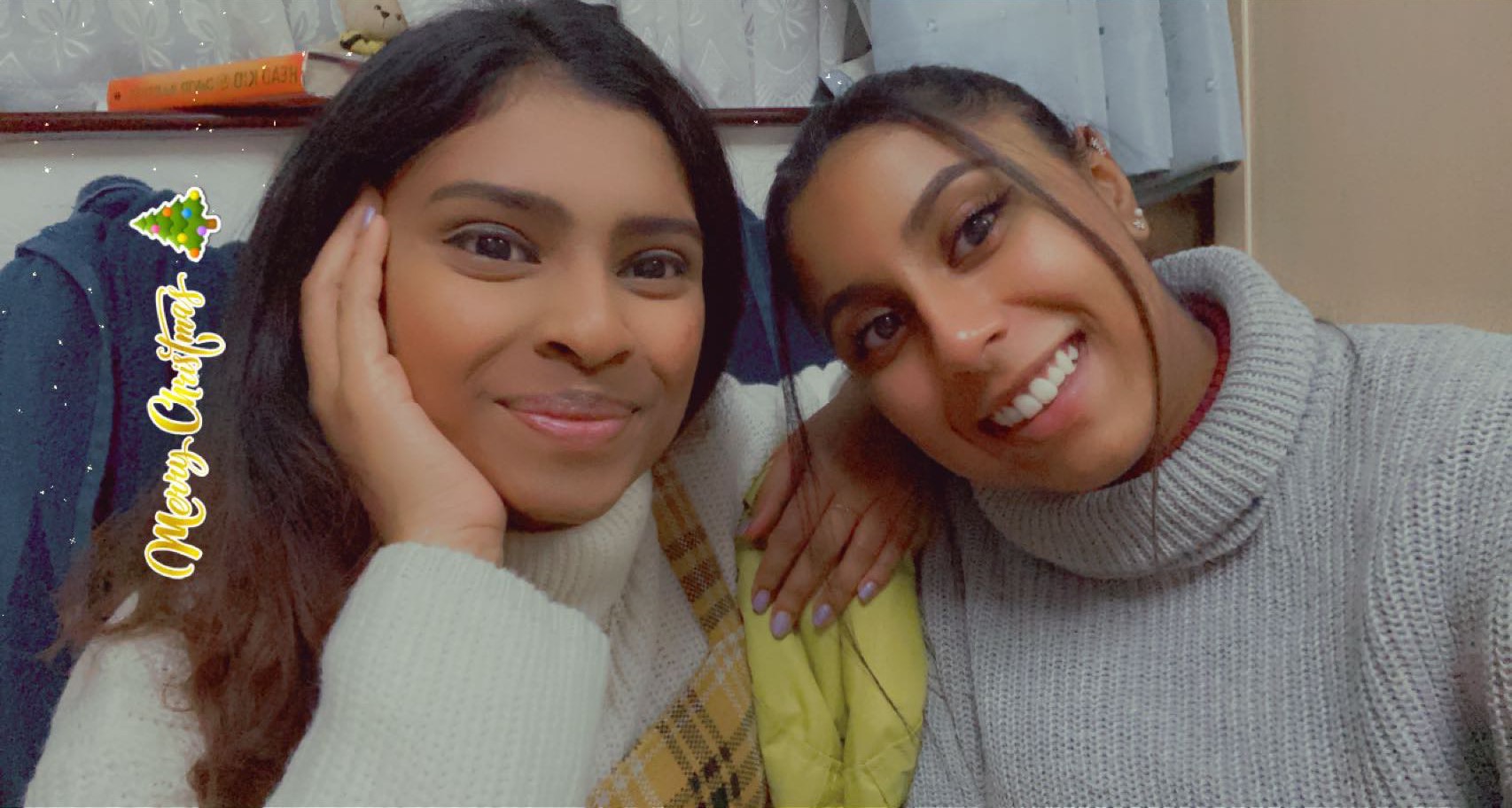 Till next time,
Nitya