Hi all!
As a final year student, I am inspired by the rich historical tapestry and cultural traditions that shape England's identity. That is why in today's blog I will be describing to you my experiences during two very special events: Platinum Jubilee and Coronation Day. These remarkable occasions symbolize important milestones and evoke a profound sense of importance and reverence among the English population.
But first things first. What are these events?
The Platinum Jubilee represents an exceptional milestone in a monarch's reign, signifying an extraordinary 70 years on the throne. In 2022, England commemorated the Platinum Jubilee of Queen Elizabeth II, an awe-inspiring achievement that embodies her unwavering dedication as the constitutional head of state. Unlike in Spain, the monarchy in England is much more rooted within the current society.
The celebrations during the Platinum Jubilee resonate throughout the nation. Engulfed in an atmosphere of unity and joy, the country hosts grand parades, captivating concerts, vibrant street parties, and cultural events. These festivities provide a platform for citizens from diverse backgrounds to come together, expressing their collective gratitude, admiration, and appreciation for the Queen's reign.
I celebrated the Platinum Jubilee in London, close by Buckingham Palace. The British air demonstration was just exceptional! I have included some videos (NB: Unfortunately it didn't work :I ) so you can get a better feel of what it was like. Hope you got the gist of it! A friend of mine invited me to a street party near Guildford, and I must say it was great fun! It was so much different to anything that I had seen before.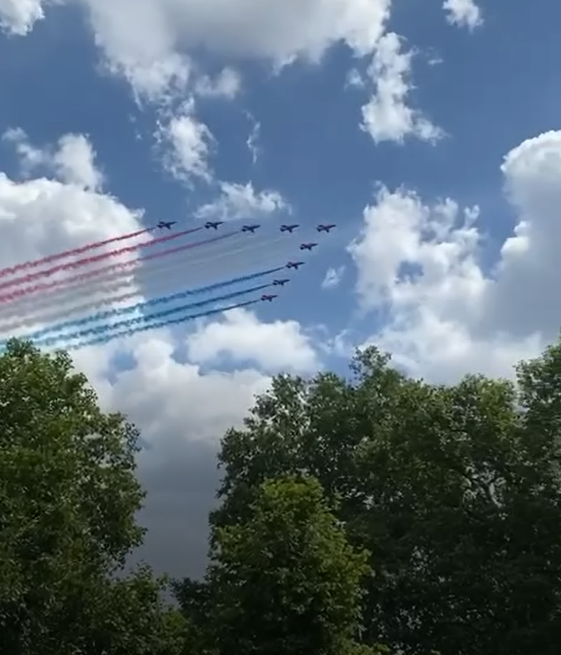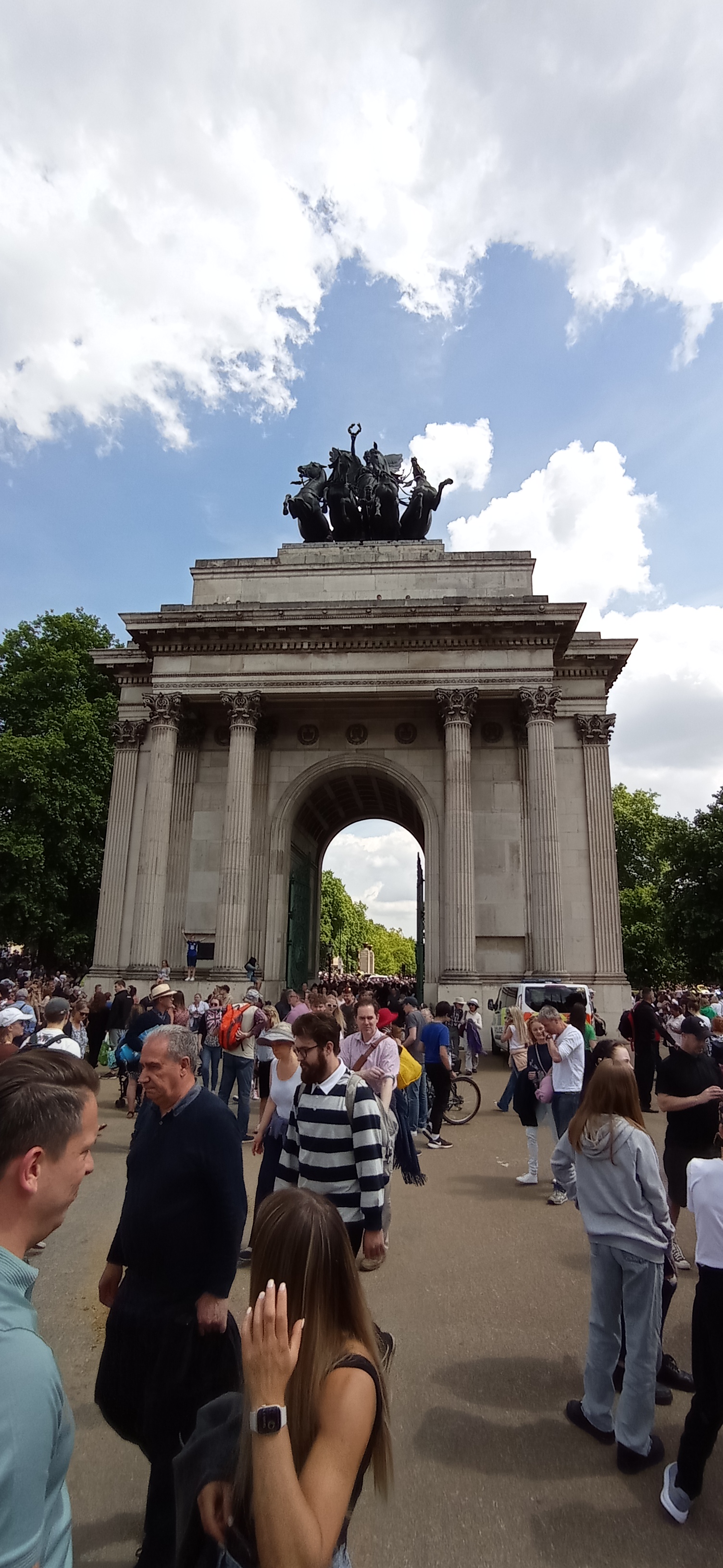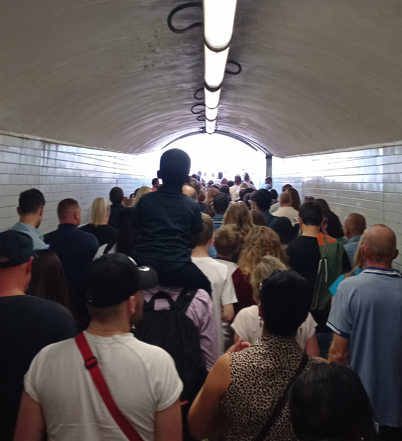 Coronation Day holds deep-rooted significance in English history, symbolizing the official crowning of a new monarch. This solemn and grand event reinforces the monarchy's continuity and stability. This event occurred only a few weeks ago, on the 6th of May 2023. Unfortunately, my thesis deadline was only a week behind Coronation Day and hence I couldn´t make it to London. Luckily enough, the University of Surrey broadcasted the event from the lake. The performance of the choir was just exceptional! I have included a picture, taken by one of my mates, in which you can see the military parade!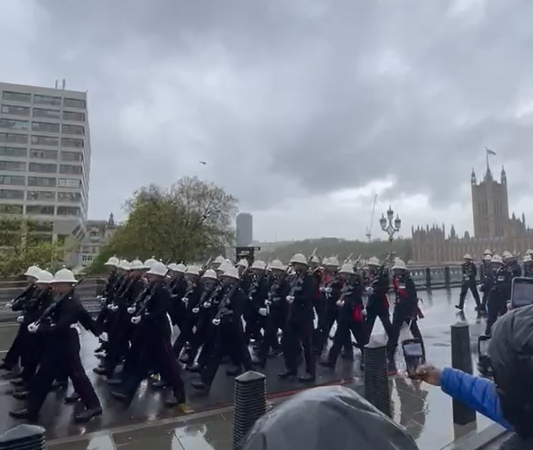 To the English people, the monarchy represents a unifying force, embodying the nation's history, present, and future. The events evoke a sense of national pride, as they showcase the enduring values that have shaped England's identity over time. Throughout triumphs and challenges, the monarchy has provided stability and acted as a focal point for national pride. These events serve as occasions to celebrate and showcase England's cultural diversity.
Part of uni life is also to delve into England's remarkable history and treasured traditions. I hope you enjoyed this blog!