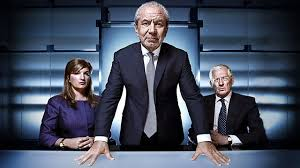 Battling it out against the other 19 tenacious contestants on the BBC programme this series is Soloman Akhtar, winner of this year's 'Graduate Start-up Award' at the SETsquared student enterprise awards for his company, Instabear.
Instabear offers a live feed service for events, monitoring hashtags and providing print outs of event guests photos. It also provides a next day printing service from users social media channels, such as Facebook and Instagram. The company has delivered major event contracts for Jaguar, Land Rover and Jack Wills, amongst other brands. Their provisions at the launch of the F-Type Coupe and the JLR Auto Show in Los Angeles led to more than 3,500 photos printed and a viral reach of more than eight million people.

Soloman, or Solly, began Instabear with co-founder Tom Frew in 2013, whilst he was still attending The University of Exeter. SETsquared provided a cash injection from the innovation centre's seed fund to get the business up and running.
Solly, 23, will be the youngest contestant competing on this series of The Apprentice for a £250,000 investment from the multi-millionaire Lord Alan Sugar.
In his audition clip Solly says: "I am a creative person, I love creativity. All those multiple tentacles that come out of just one idea. You plant that seed and it grows. If I can show people that and do that in every task I have a good chance of winning."
He adds: "I think sometimes my over enthusiasm can annoy people. People don't like to see other people really enthusiastic all the time, bouncing off the walls, but you take that in your stride. I feel it does bring out really good things in a lot of people, other people think I'm an idiot, but you take the good with the bad."
Good luck to Solly in his attempts to become the next winner of The Apprentice.