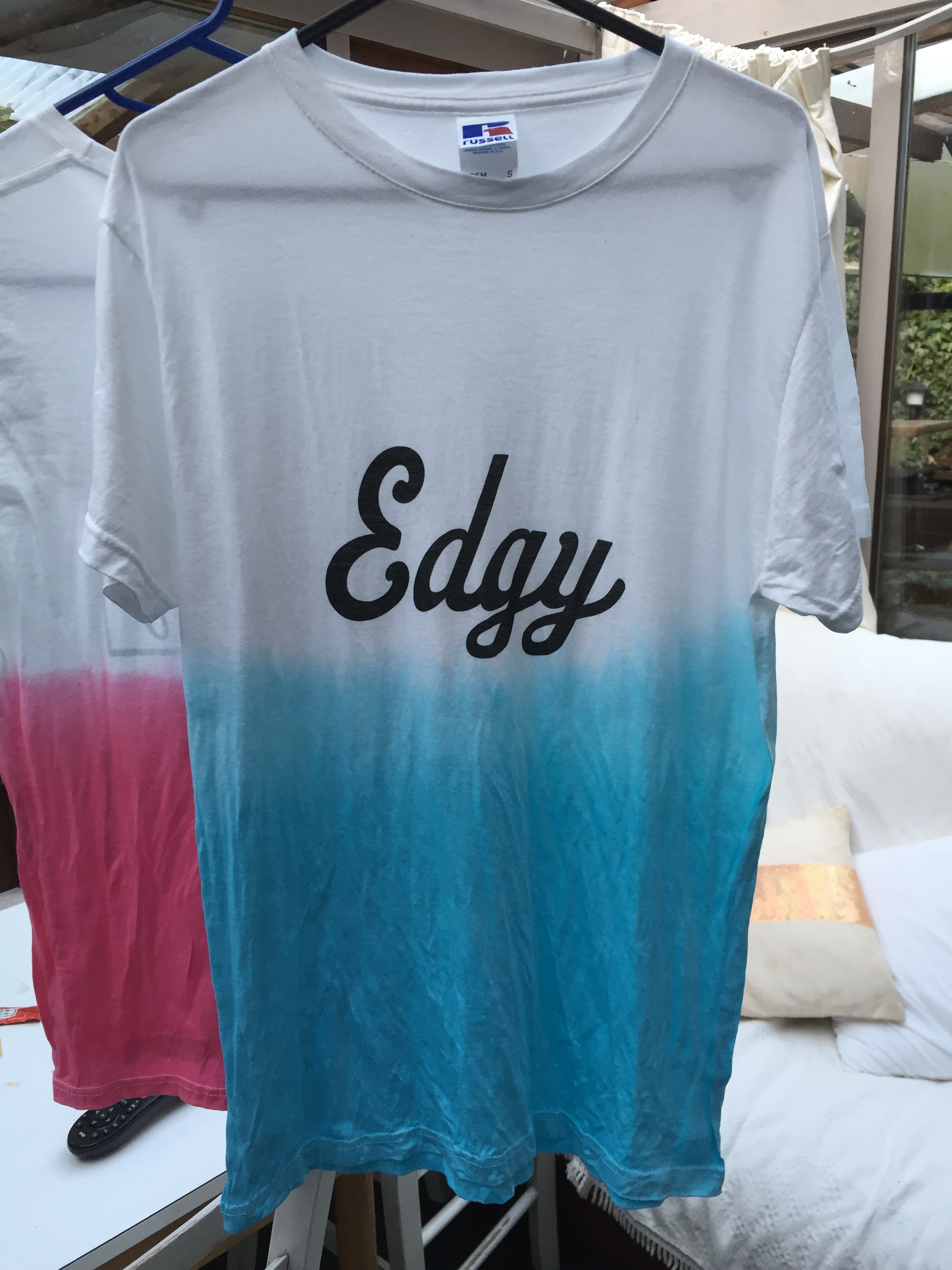 Edgy Clothing
At Student Enterprise based at University of Surrey, we work with students to develop and run their own business whilst undertaking their studies. We offer a range of support from idea generation and development to how to pitch for funding to marketing and business launch.
Michel Mendes is working with us to develop his clothing brand Edgy Clothing
Michel, what was your inspiration for wanting to start a clothing brand?
I love fashion and I have a great passion for different looks and designs. I have spent some time working for clothing retailers and meeting suppliers so I have an understanding of different types of fabric which has been helpful as a consumer and in developing the business.
You are focussing on t-shirts at present, why is that?
Whilst thinking of setting up a business I was looking for a new t-shirt with a message. Around this time there had been lots of stories in the media about different types of people and communities. My best friend and I have experiences challenges at times so I hit on the idea of making clothing that has a message and starts a discussion without being offensive – exactly what I was struggling to find.
What types of challenges have you encountered in setting up?
I decided that I wanted to source the designs and print them in the UK. But to keep the quality high with the initial cost low I needed a t-shirt supplier that could work with me closely. I want to avoid over stocking on a style or design when another is selling well. So Student Enterprise supported me in researching a wealth of suppliers to approach to find a solution. Because I attended the Student Enterprise Summer School in 2017, I learnt lots about negotiation and asking lots of questions of suppliers to get a result. So eventually I was able to get the t-shirts supplied at a really good price in order to move forward. Looking at other websites we really need strong photography for Edgy so I'm organising models and locations to create some amazing images.
And when do you hope to launch the business?
I'm currently working on fine tuning the website and the social media channels which I'm really enjoying as this will act as my online shop. I've been working with some of the societies here at the University of Surrey, especially the Enactus team to gather feedback and to engage with others. I hope to organise an event to launch Edgy as a brand to get the name out there across campus and hopefully beyond!
Do you have any advice for anyone starting a business and looking to work with Student Enterprise?
You should go for it! It will mean that you need to manage your time well to ensure you juggle your studies with running the business and fulfilling orders. My course is a BSc in Accounting and Finance has given me lots of elements I've been able to make use of to run the business. Student Enterprise have really helped to guide me in resolving issues and also to think creatively in finding solutions. Plus being able to use the Enterprise Cube on campus as a dedicated space for meetings and catch ups on the business has been beneficial.
Website address: isEdgy.com
Instagram: is_edgy