University of Surrey graduate and VC Award recipient, Omar Ebeid, raises six figure investment for his payment and loyalty app 'Zeal Rewards'
Zeal Rewards, a mobile payments & loyalty startup incubated at SETsquared UK announced the completion of an undisclosed round of Seed funding, set to back a major new phase of growth for the business.
Founded by Omar Ebeid, Bellal Mohamed, and Amr Mohamed in 2019, Zeal's payment experience is inspired by Apple Pay's experience and allows users to connect a payment method to the Zeal app QR code and present it to a scanner in-store to pay and collect loyalty punches in the same transaction.
The startup is on a mission to end fragmented in-store customer experiences including: unnecessary long cashier queues, wasteful loyalty programs, and poor customer identification. Retailers, food and beverage outlets and beauty salons are able to accept loyalty powered QR code and remote payments through the Zeal app. This removes the hassle of having to pay by card/cash and punch your loyalty cards in two separate steps.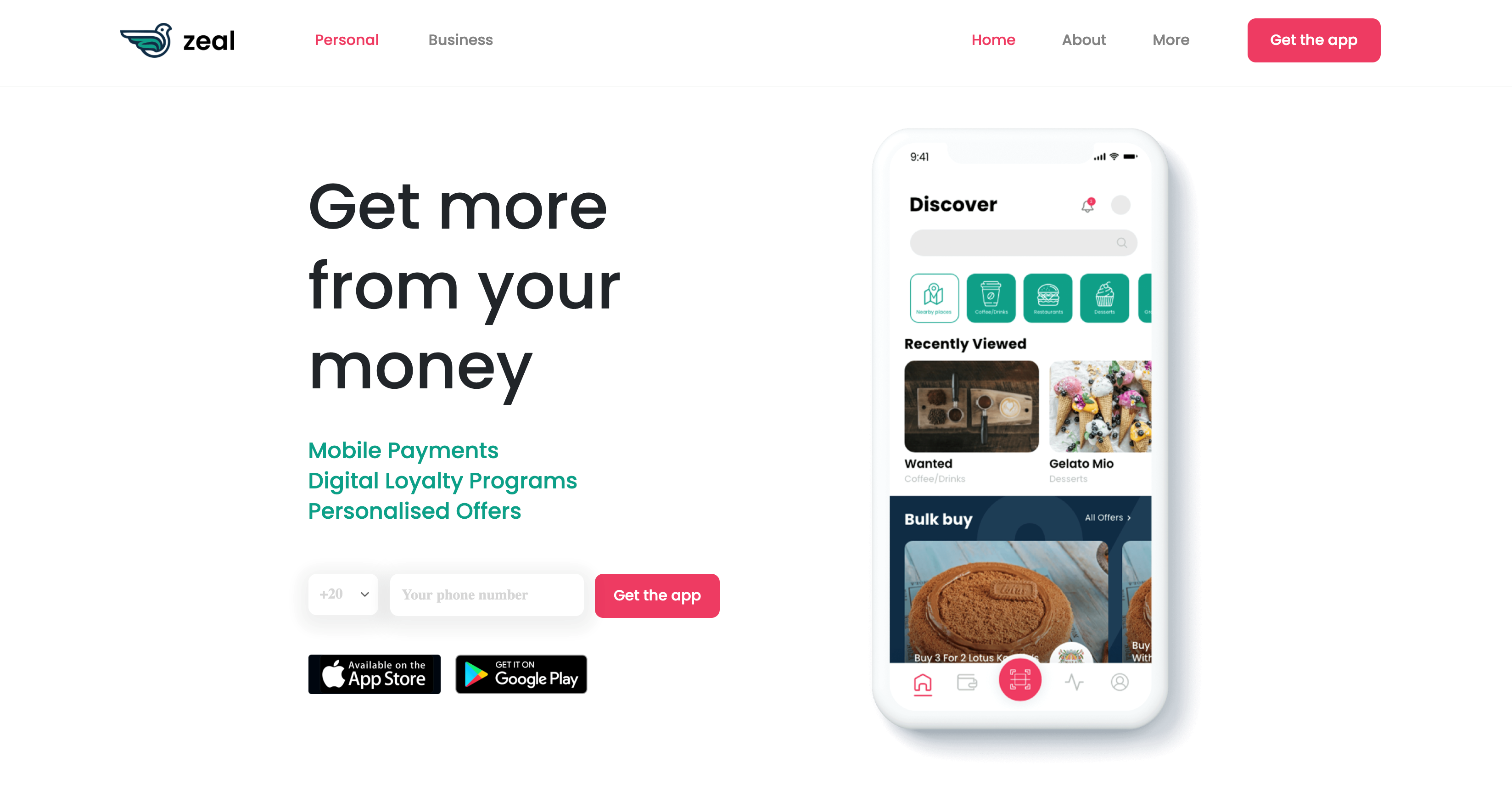 Omar Ebeid, founder and CEO at Zeal said, "With financial inclusion prioritised by the Central Bank of Egypt and a population of 100mn, Zeal is bringing Egyptians a seamless and rewarding mobile payments experience. We are targeting multi-sited food and beverage outlets, beauty salons and barbershops that are serving affluent and tech-savvy consumers."
Through Zeal, vendors receive a data analytics dashboard that tracks live spending at their branches, with the ability to forecast future customer spending using artificial intelligence. The dashboard enables vendors to view actionable insights to trigger consumer behaviour, engage with customers through targeted offers, push notifications and analyse customer data to increase their purchasing frequency and customer loyalty."
Caroline Fleming, Centre Director at SETsquared Surrey, said, "The Zeal team has definitely shown their eagerness to tackle a global fintech and customer retention problem that every B2C enterprise faces. We look forward to their continued growth."
Zeal will use the investment to grow its team and scale its operations in Egypt and the UK.
Live in Egypt? Make sure you give Zeal a try at any of the following venues: Al Sagheer Salons, Nola Cupcakes, The Four Fat Ladies, The Batter Half & Co, and check the app for more brands!
Find Zeal App on the following stores:
Apple Store: https://apps.apple.com/gb/app/zeal-rewards/id1287066319
Google Play: https://play.google.com/store/apps/detailsid=com.zealdev.dev&hl=en_GB
About Zeal IO Ltd.: Zeal is registered in the UK under company registration number 11998285. Omar Ebeid, founder & CEO of Zeal Rewards, was previously recognised in 2015 at the House of Parliament, Westminster for a real estate startup he co-founded that raised £600k from foreign investors to invest in East Yorkshire, Hull.
Want to know more about Zeal? Reach out to them at hello@zeal-app.com.