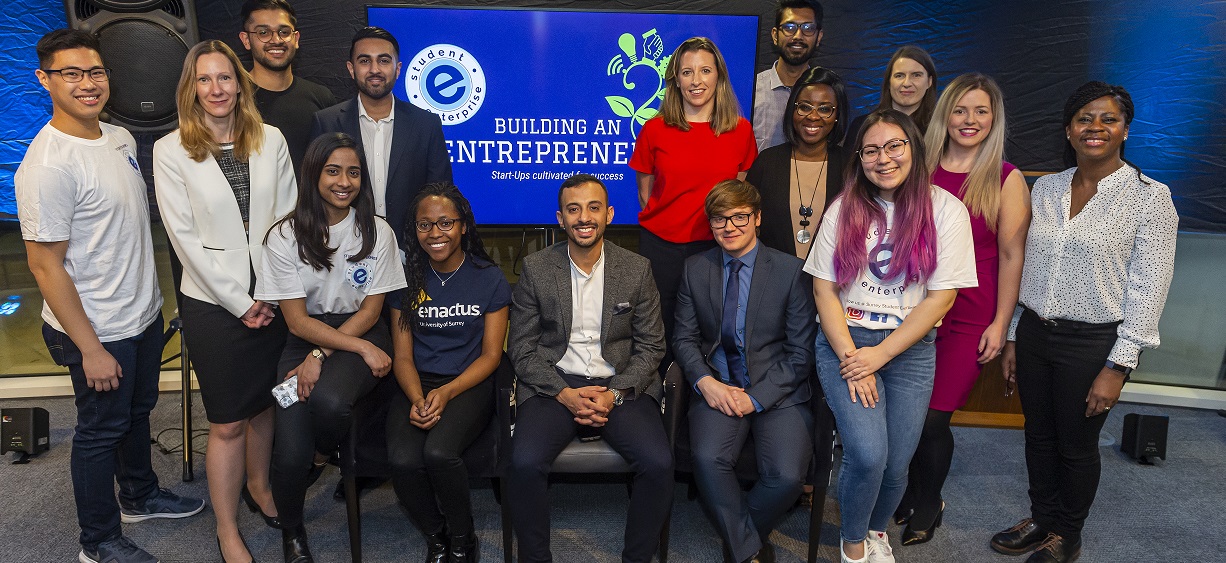 Student Enterprise will once again be hosting its fantastic annual showcase, Building An Entrepreneur, on the 24 – 26 March 2021.
The event which was previously held live on campus will this year be taking a digital spin, running across three lunchtime sessions online where student and graduate intra- and entrepreneurs will take to the stage to pitch their journey or start up to an audience from the local business and University communities.
In a twist to the usual format, this year's showcase will offer previews of the speakers via video introductions which will be made available ahead of the live events to pique the interest of potential viewers and gather momentum for the live Q & A session that will follow each set of presenters.
An invitation is warmly extended to any business people who are interested in the Student Enterprise programme and who would like to offer constructive feedback to each young entrepreneur. University staff and students are also wholeheartedly welcomed to find out more and support their fellow scholars in their business endeavours.
**This event is a celebration of the exciting students and graduates who represent our community, and we ask that if you intend to join us you come with the intention to offer guidance, feedback and support to those presenting**
Sign up to join the interactive audience for each session here.