There is a myth that the professional and career option for PhD students is to either end up as a professor at a university or work at the university's administration office and/or work as a visiting lecturer at a university. You will be happy to know that the assumption is completely false. At the University of Surrey, our PhD students are presented with extraordinary opportunities that could shape the trajectory of their academic journey into the vibrant world of innovation and investment.
In this article, you'll hear from four exceptional PhD students who are ready to share their motivations, ambitions, and transformative experiences of commercialising their research and starting businesses at a renowned innovation and investment event. Get prepared to be inspired!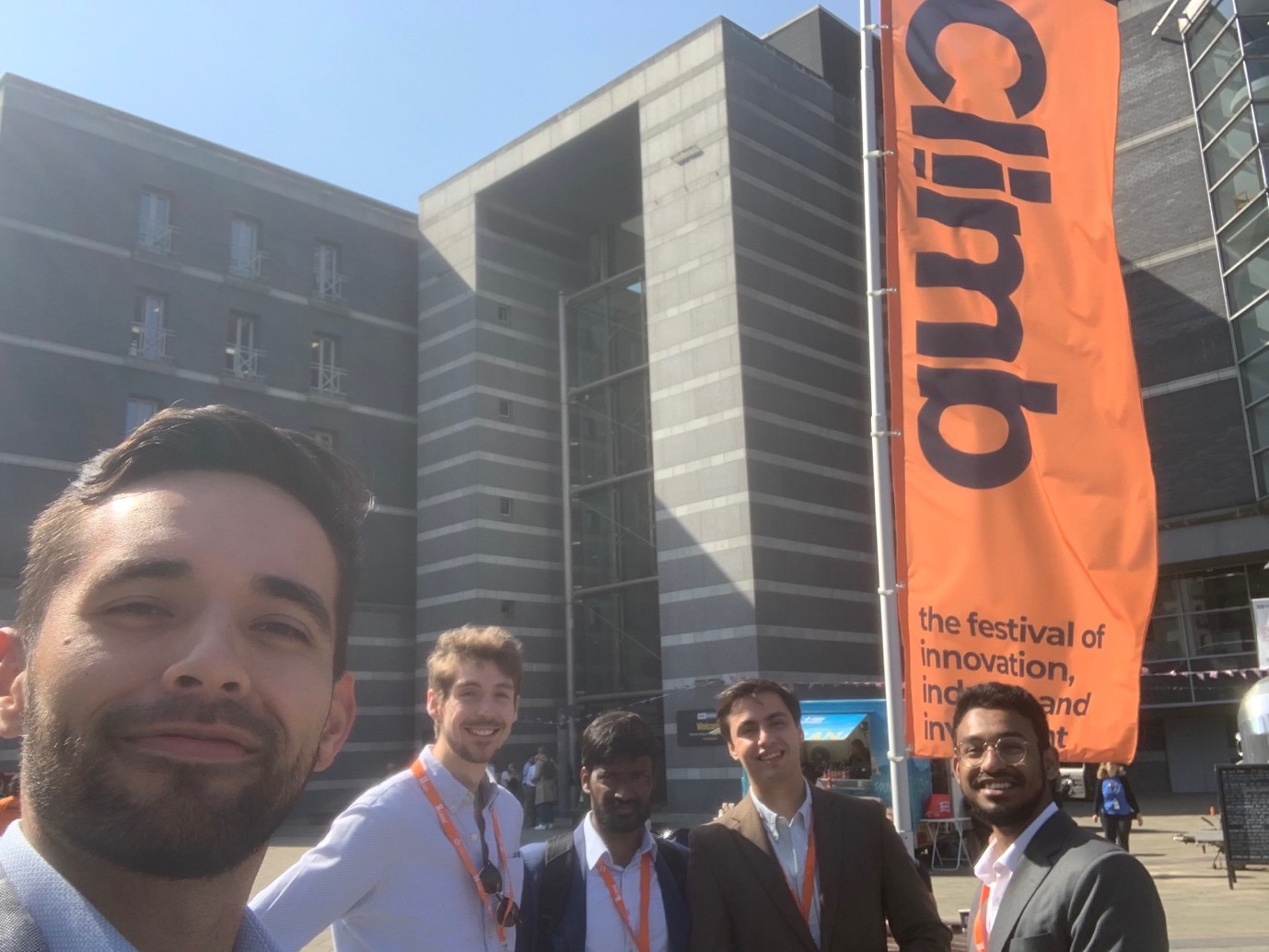 Motivation and Ambition
Like you, these four PhD students embarked on a mission to bridge the gap between academia and the real world. They sought to revolutionise their research and create tangible solutions that address pressing global challenges. Their motivation stemmed from a burning desire to deliver impact from their ground-breaking ideas and innovations. By venturing into commercialisation, they aimed to carve a path that merges their expertise, ambition, and entrepreneurial spirit, while leaving a lasting mark on society.
"My interest in entrepreneurship and the idea of commercialising was sparked by the belief that research should have a tangible impact on everyday people and my prior exposure to startups before my PhD. This interest and desire to bridge the gap between research and practical applications have motivated me to explore how my research can be transformed into a product or solution that makes a meaningful difference in people's lives." – Mukuntha Tharmakulasingam
Why Commercialisation?
For these students, commercialising their research was more than just a mere career path; it was a profound calling. They recognised that their ground-breaking work had the potential to create meaningful change, not only within academic circles but also in industries and communities worldwide. By translating their research into practical applications, they aspired to unlock the true potential of their ideas and contribute to real-world advancements. They believed that by embracing entrepreneurship, they could turn their passion for research into impactful ventures that improve lives and shape the future.
"Don't sit on ideas, execute them even by working 1 or 2 hours a day on them." – Moe Ahmed
"The PhD at the University of Surrey in composite deployable structures for spaceflight was the perfect alignment of these areas. Additionally, the PhD program included management and leadership training which I saw as a massive bonus. They are skills that I've been aware that I will have to develop for my future career." – Henry Ayres
The experience at the Climb23 Festival of Innovation, Industry & Investment
Attending the innovation and investment event was an insightful experience for each of these PhD students. They were exposed to a dynamic ecosystem teeming with visionaries, industry experts, and potential collaborators. The event provided a platform for showcasing their research-based ventures and attracting interest from investors and industry leaders alike. Through engaging discussions, insightful workshops, and thought-provoking keynotes, they broadened their horizons, strengthened their networks, and gained invaluable insights into the world of entrepreneurship.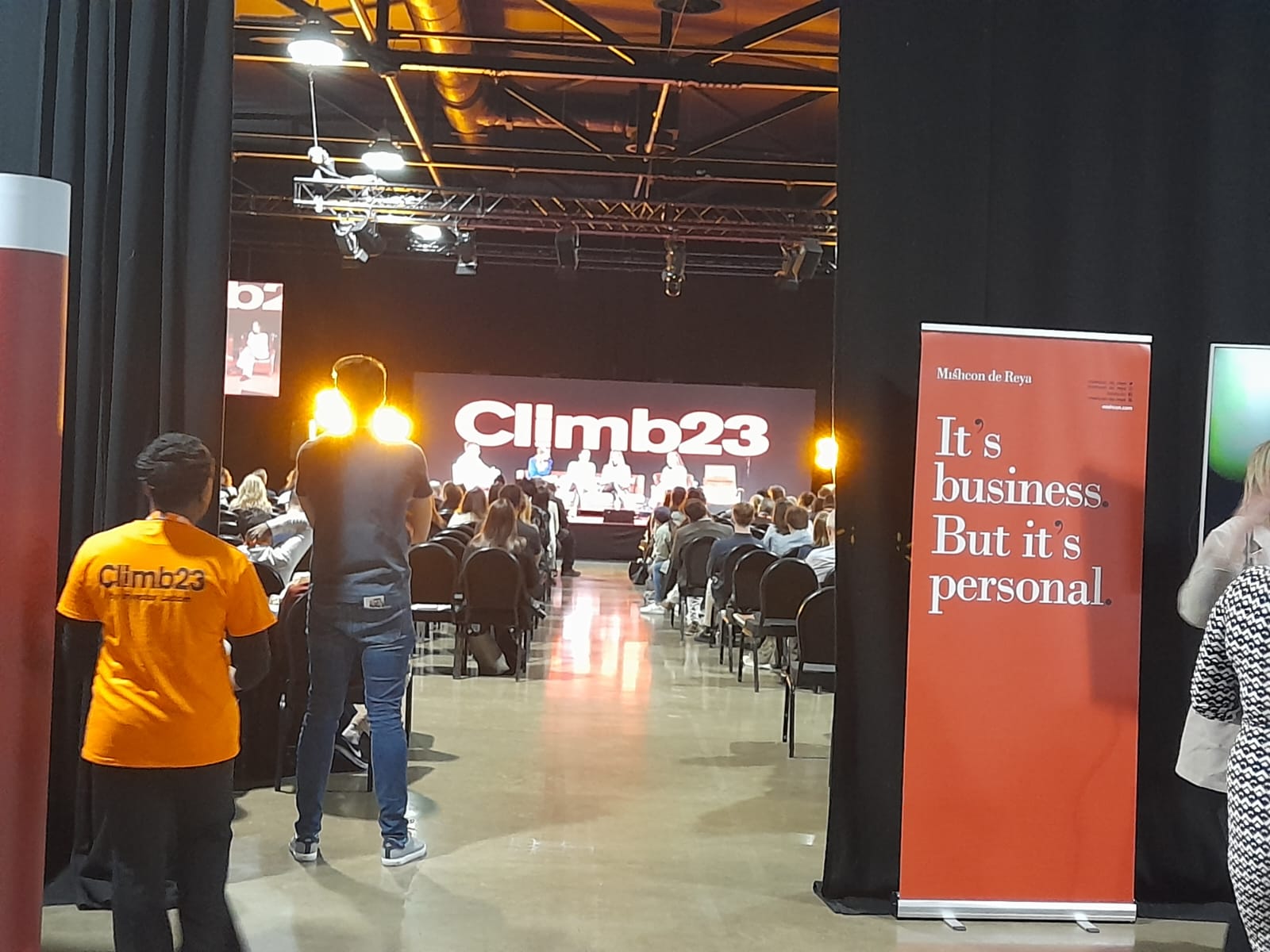 Moreover, the event's electrifying atmosphere fostered collaboration and learning. Our students had the privilege of connecting with like-minded individuals who shared their passion and vision. These encounters opened doors to fruitful partnerships and mentorship opportunities, empowering them to accelerate their entrepreneurial journeys. The event served as a catalyst for inspiration, encouraging our students to dream big and pursue their entrepreneurial ambitions with unwavering determination.
"My main aspiration as an entrepreneur is to create and maintain something of my creation that can benefit the people and environment. In the next few years, I think a good status would be to have a service where customers can request custom sensors for their applications."- Alejandro Sanchez-Pedreno Jimenez
Enquire and take the leap for yourself – you have nothing to lose, and everything to gain!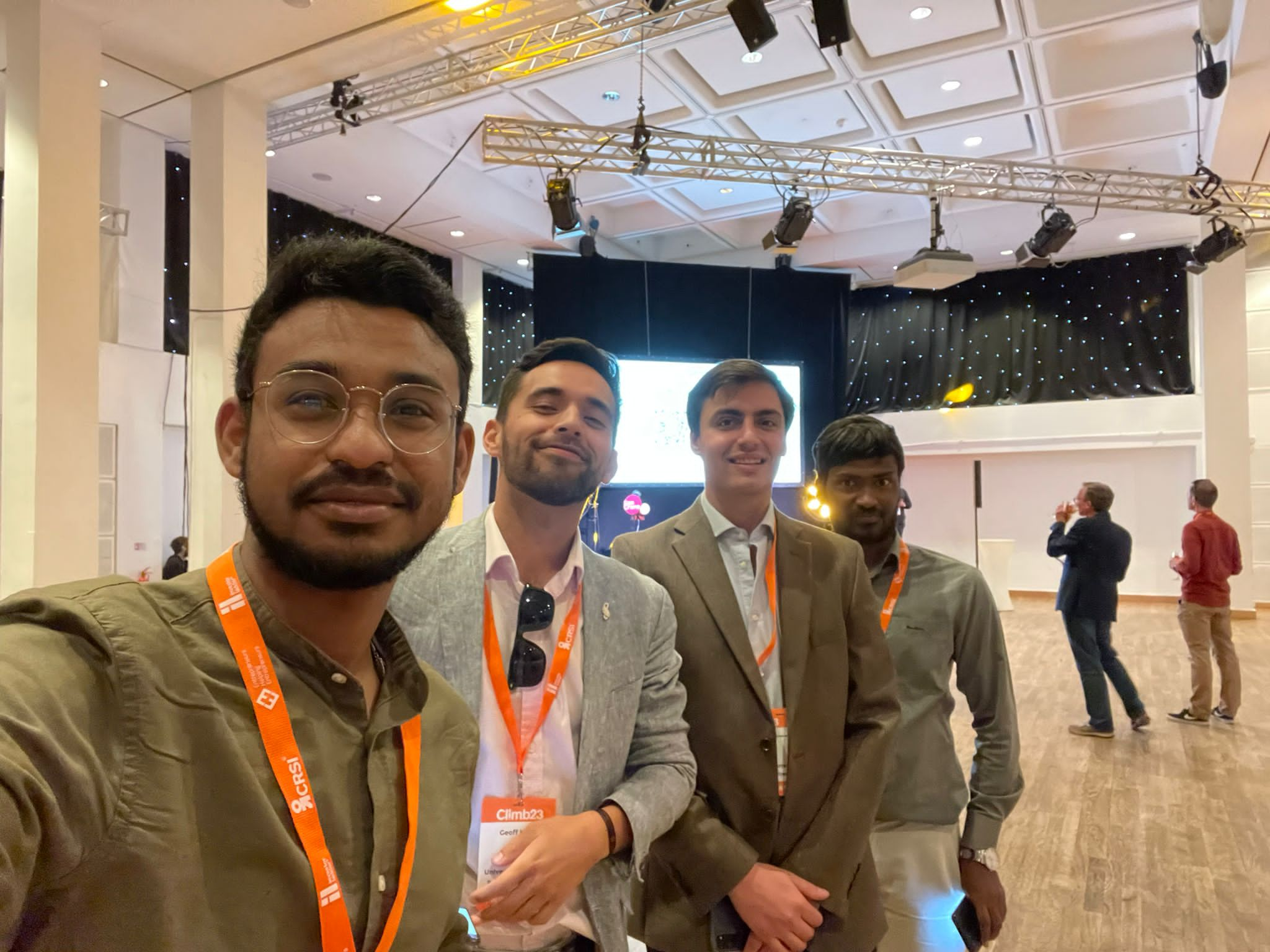 Are you ready to embark on your own entrepreneurial journey? If you're intrigued by the transformative experiences shared by our four exceptional PhD students, it's time to explore your own potential.
Reach out to Dr Geoffrey Knott, PhD Accelerator Manager (geoffrey.knott@surrey.ac.uk), who can guide you towards exciting opportunities, events, and resources that can help you commercialise your research and make a lasting impact. 
Take inspiration from the stories of these exceptional individuals who are working to transform their passion for research into tangible ventures. Embrace the power of entrepreneurship and unlock the potential to make a real difference in the world. It's time to seize the opportunity, step into the realm of commercialisation, and shape your own path of academic and entrepreneurial success.
Enquire now, and let your journey begin! 🚀