So once you've settled into the new house, the new housemates, and the looming hob and cooker, that always seemed have to work themselves before, it's time to start thinking about how you can make the most of your university experience.
University truly is one of the greatest adventures to take – please excuse the cliché. So my best advice would be to mix among the great minds that you'll be studying alongside and become part of more than just your course subject, become part of a society.
With more than 80 different societies the University of Surrey has really shown me how rewarding it can be to start something new. Becoming part of a group of people with as much enthusiasm as myself, and with the same striving passion to be a part of something has made university that extra bit better.
One of the best things about being part of a society is creating a new family of friends outside of your housemates, and outside of your course-mates. Let's be honest, you'll probably need a break from them every now and again, but maybe try and leave that out of conversation when you're scrapping burnt dinner off of the new student hob or sweating over unsolvable equations in your lectures!
Team Surrey
Probably one of the biggest aspects of society life is Team Surrey. This includes all of Surrey University's prestigious sports teams who compete against another university every year in what we call Varsity. You may have heard of the Oxford and Cambridge annual boat race …. all part of Varsity!
As well as this Team Surrey competes with other universities throughout the year in Bucks sports leagues such as Rugby, Football, Hockey, Lacrosse, American Football, Netball, Water Polo, Volleyball, Badminton, and many more! Other sports such as Cheerleading and Dance also compete in several national showcases throughout the year, bringing home many trophies and team smiles.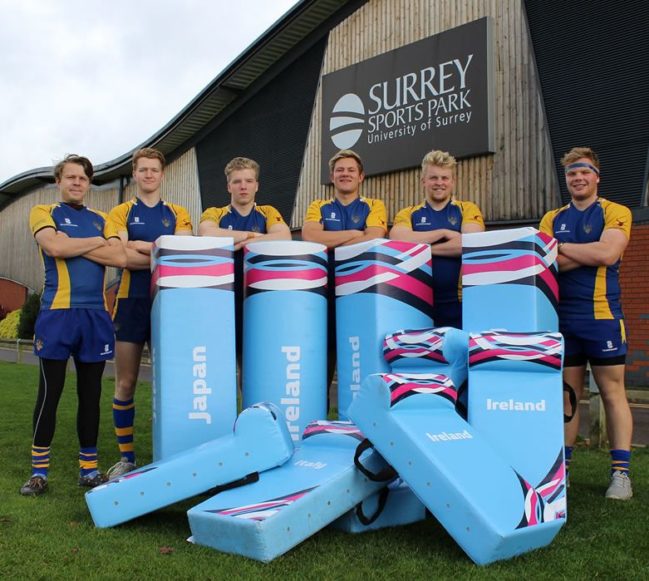 As you can see there's so many opportunities to compete in a sport at very high levels alongside your course. Maybe though you'd like to be part of a sports club but without the commitment of competing, in which case all clubs have a fun, social, and more relaxed team where beginners can thrive. With the Surrey Sports Park sport is made that much better to enjoy and to achieve higher goals due us having such amazing facilities. This really is the time to try something new like Taekwondo or Archery!
For me it was cheerleading. Having danced for 17 years of my life I decided university was where I should try something a little different, and cheerleading had always been something I really wanted to experience. After going to try outs for the Surrey Angels cheerleading competition squad I unfortunately didn't make the cut in my first year due to lack of experience. However I stuck with it and joined the social side of the club which was one of the best decisions I've made at university.
Immediately I was made to feel so welcome and part of a sisterhood (along with a few fantastic guys) that all supported each other and collaborated to create a team that celebrated our passion for the sport together. Now that I'm in my second year I've achieved my goals and successfully made it onto the Surrey Angels Competition Squad and am also part of the cheerleading committee with the role of social secretary.
Surrey Societies
So now the sports teams are covered that leaves the rest of the societies. To say Surrey offers a diversity of clubs and societies is an understatement. Now in my second year I am still completely amazed by the different number of organisations that group together, many of them spreading awareness of what they think is important, such as the LGBT society, feminist society, and Student's Action of Refugees (STAR) just to name a few.
Along with these we have all our religious societies, as well as our societies dedicated to specific course subjects such as; Math society, and Midwifery Society. Of course with a wide range of nationalities at Surrey University there is also many societies designed to engage different nationalities such as African Caribbean society.
Finally we have those societies that are made from the individual interests of the students who want to bring along something a bit more original such as; Baking Society, Poker Society, The Stag Newspaper, and of course Harry Potter Society (one of my personal favourites as they hose a Yule Ball every year around Christmas).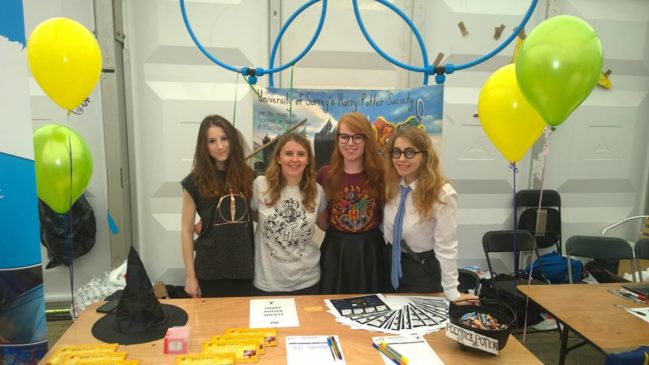 Society Life & Positions
Finally comes the life and the activities that are intrinsically linked with being part of a society. Each society is run by its committee members who are elected each year by the society in what we call an AGM. Among these committee members are often a President, Vice-President, Treasurer, Social Secretaries, and Fundraisers.
All play a part in running the society, organising events, and raising club funds as well as charity donations. If you thrive in leadership becoming the President of a society is a fantastic way to get fully involved in something you're passionate about and it looks great on your CV!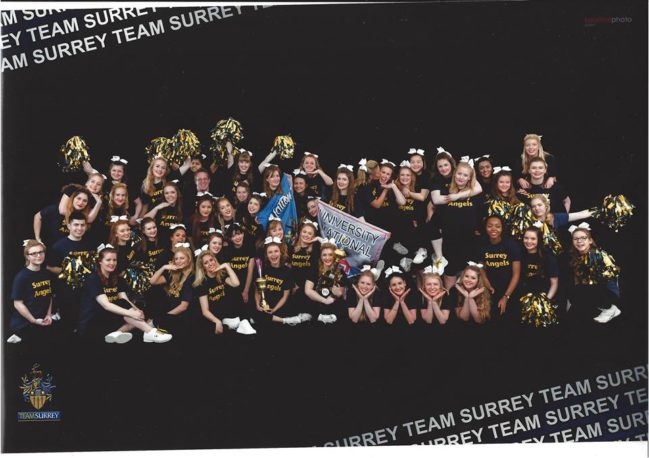 So to conclude, get stuck into the madness, and fun that comes with the society scene!