As a Languages Student, I always knew I would have the opportunity to venture out to sunny Spain during my year abroad. And yet, many other students can also go on an Erasmus or study abroad programme – all over the world. Some can go for an entire year, others for a single semester, and what could well shape up to be the best one of your life. The time you go for, and destination, both depend on your particular course and the respective university exchanges your department has. You can see what options are available to you here.
I applied to study at Comillas, a university just out of the centre of Madrid for one semester, and couldn't recommend it highly enough. Here's why I think you should grab the opportunity with both hands if it comes your way:
The people you'll meet: Not only will you share classes with local students at your new university, but you'll also meet exchange students from all over the continent, and beyond! The experiences you'll share with your new friends will be unforgettable, and it's so easy in a major city such as Madrid to plan weekend trips away to visit even more of Spain. Erasmus organisations often hold events from quiz nights, to bar crawls, and even camel rides down in Morocco!
Fresh perspective on studying: Away from the fun of long weekends to explore your new surroundings, the actual studying (and real reason you're there) can be fantastic. Whether you experience a different teaching style, learning environment or new subject matter, Erasmus is the chance to re-evaluate your attitude towards studying. I was able to take Spanish art modules and cover topics I don't have the chance to learn about at Surrey. But with having longer and more regular assignments, it was also a chance to hone my Spanish, and time-management, skills.
Live, eat and breathe a different culture: I soon came to embrace a café con leche and tortilla: the compulsory mid-lecture break for the Spanish students. In my free-time I was able to watch flamenco, sample the delicious cuisine, and spend afternoons soaking up the sun in the endless tourist attractions of Madrid. Retiro Park, with its beautiful boating lake, is a must-see!
Future horizons: GoneInternational1, shows that students who study abroad as part of their degree are four times more likely to work abroad – all contributing to our global economy. Not only does Student mobility offer great networking opportunities, but the connections made can support the search for a graduate level job, or even work experience alongside your studies. It even boosts your likelihood of graduating with a better degree, making your time outside of the U.K. immensely beneficial to not only your experience out there, but everything which lies ahead in the years to come.
And so, whether you're wanting to combine education and vacation, or need to enhance your CV, studying abroad offers something for everyone. The photos from your time abroad will leave you longing to go back there!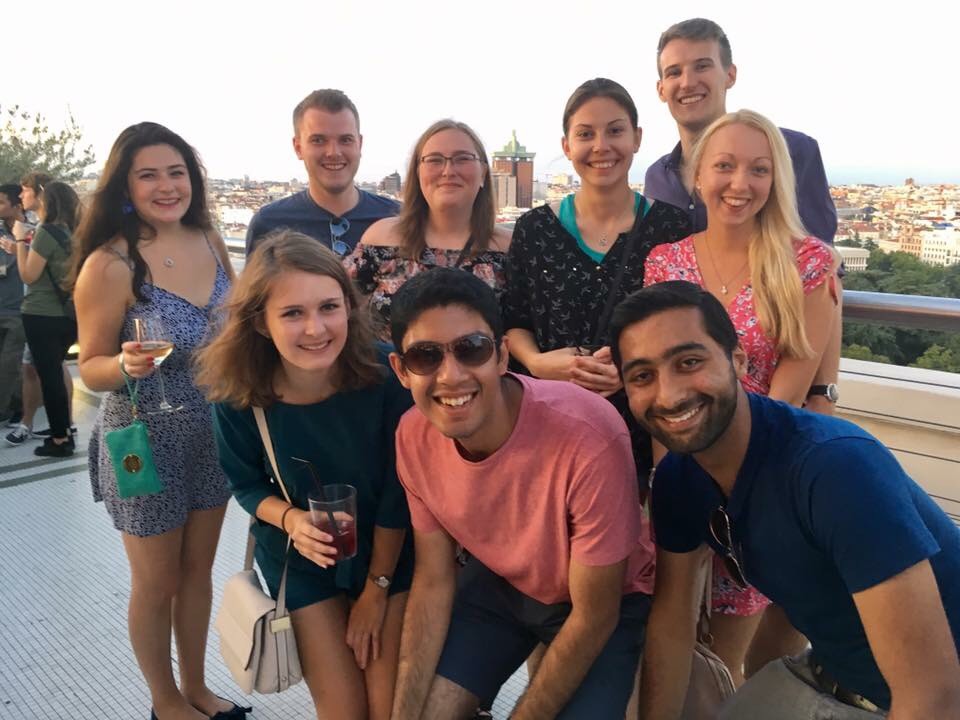 GoneInternational 1 (2017) https://go.international.ac.uk/sites/default/files/Gone%20International%20mobile%20students%20and%20their%20outcomes_0.pdf
http://www.universitiesuk.ac.uk/policy-and-analysis/reports/Documents/International/GoneInternational2017_A4.pdf