You can easily be caught up by a quiz on social media helping you to determine what type of potato you are, but you shouldn't rush your decision on which university course is best for you. There are thousands of courses on offer at UK institutions, and it can seem daunting to seem the least, so here are my top tips to help you know where to start:
1. You need to have a passion for the subject
If you find it a chore to complete your assignments for a particular subject at school or college, then chances are it's not the one you should be dedicating another three years of your life to! It's also worth taking into account your grades, because your work ethic is going to be paramount at university – so the prospect of going out of your way to research it (potentially into the early hours of the morning during deadline season), needs to be something you can envisage yourself doing.
2. Look beyond your curriculum
There are so many subjects on offer that you won't have even heard of, never mind studied before! The best way to approach these is to consider a potential career which interests you: would one of these 'new' subjects be required to go into that field? Admissions tutors will understand that you won't have much of a grounding in that subject, and will instead be looking for an interest and reasoning behind why you've chosen it.
3. Would you like Joint Honours with that?
Too much choice? Well, you don't have to settle for one subject (this would be known as a Single Honours degree). Most universities will offer Joint Honours programmes, where you split your studying between two subjects 50/50. Alternatively, there are major-minor options nowadays (originally from America), where you specialise in your 'major' – typically 75% of your total study – and a 'minor' for the other 25%. The percentage and subjects on offer will vary between institutions however.
4. UCAS search tool is your new best friend
Make sure you become familiar with this webpage. Not only will it allow you to narrow down your choices by your subject keywords, but it will then show you what combinations are available at the institutions. And if you're only set on being a couple of hours away from home (or perhaps that's your minimum proximity)? Well, don't worry, as you can also select 'map view', to work out where the universities are from your current location.
5. Prospectuses make great bedtime reading
Once you've narrowed down your options, prospectuses will be available either to order online, or in person at higher education events. The website of a university too will give you an initial feel of the place, but also the crucial information of entry requirements etc.
6. Go and see for yourself
After deciding which universities appeal to you, I'd definitely recommend going to have a look around them: your favourite from the prospectus reviews might not be what you're looking for in person. Open Days typically take place during the summer, and you can register for them online. They're a great chance to see the department, the campus (and its Instagram potential), and gain a general feel for what it would be like to study there.
7. Questions aplenty
Last, but by no means least, ask about any concerns or queries you may have. The only way to truly decipher which course you should study, is to approach academics and current students with your questions. Use the Open Days or email contact details to find out the details about the modules, the university itself – what's the accommodation and social scene like?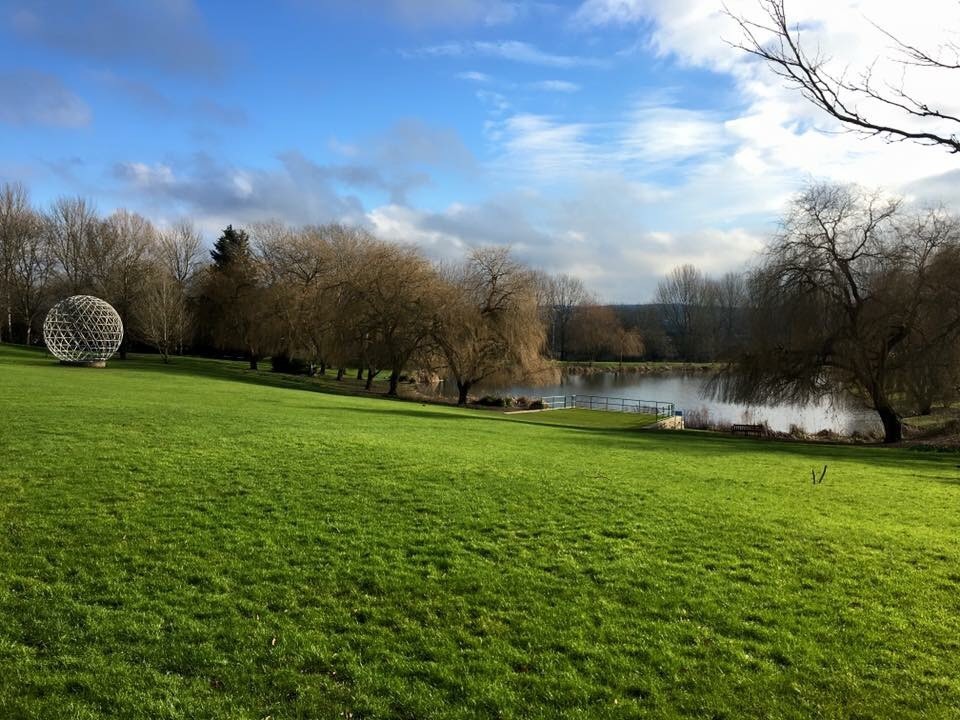 It's a really important decision ahead of you, and having been in your shoes just a few years ago, I can honestly say that if you consider all your options, then you'll pick the right course, and university, for you! I travelled the length and breadth of the country before I found the place which felt like a 'home from home.' It was during my Applicant Day at Surrey when I had this realisation, as the beautiful green spaces and lake seemed like the ideal study-break locations, and I could see myself being happy to live and study here for the next few years of my life. The Student Union Facebook page also wooed me with the amount of opportunities to get involved with activities.
It's one of the best opportunities of your life, so don't rush your decision – it took me nearly the whole of Sixth Form, but I wouldn't have had it any another way – because once I knew, I knew! Good luck 😊