So, you've knuckled down to get those good grades in your A-Levels, and quite possibly had to bid farewell to a social life for a few months; but once the excitement kicks in for actually going to university, then the social life might be quite high up in your priorities! I'll attempt to sum up the options you have in terms of the Guildford nightlife scene. And whether you're the duty driver or not a fan of alcohol, then don't think this article doesn't apply to you, because nights out are for everyone and you'll be in good company with a lot of people at uni who go out and don't drink!
On campus, you have Rubix (the Students' Union) – open every Wednesday (for Citrus) and Friday (known as Flirt). Citrus evenings are particularly aimed at sports clubs, since training and matches are always held on lecture-free Wednesday afternoons, so people go out afterwards to usually celebrate a victory (being Varsity champions that is!!). The entry tends to be very reasonable and you can often request songs from the beloved DJ too. Friday nights have a different theme each week – from Foam parties, to headphone discos, they even have some acts coming to headline as well. Last year there was the chance to see Stormzy for not much more than the usual Friday-night entry – student-friendly prices indeed!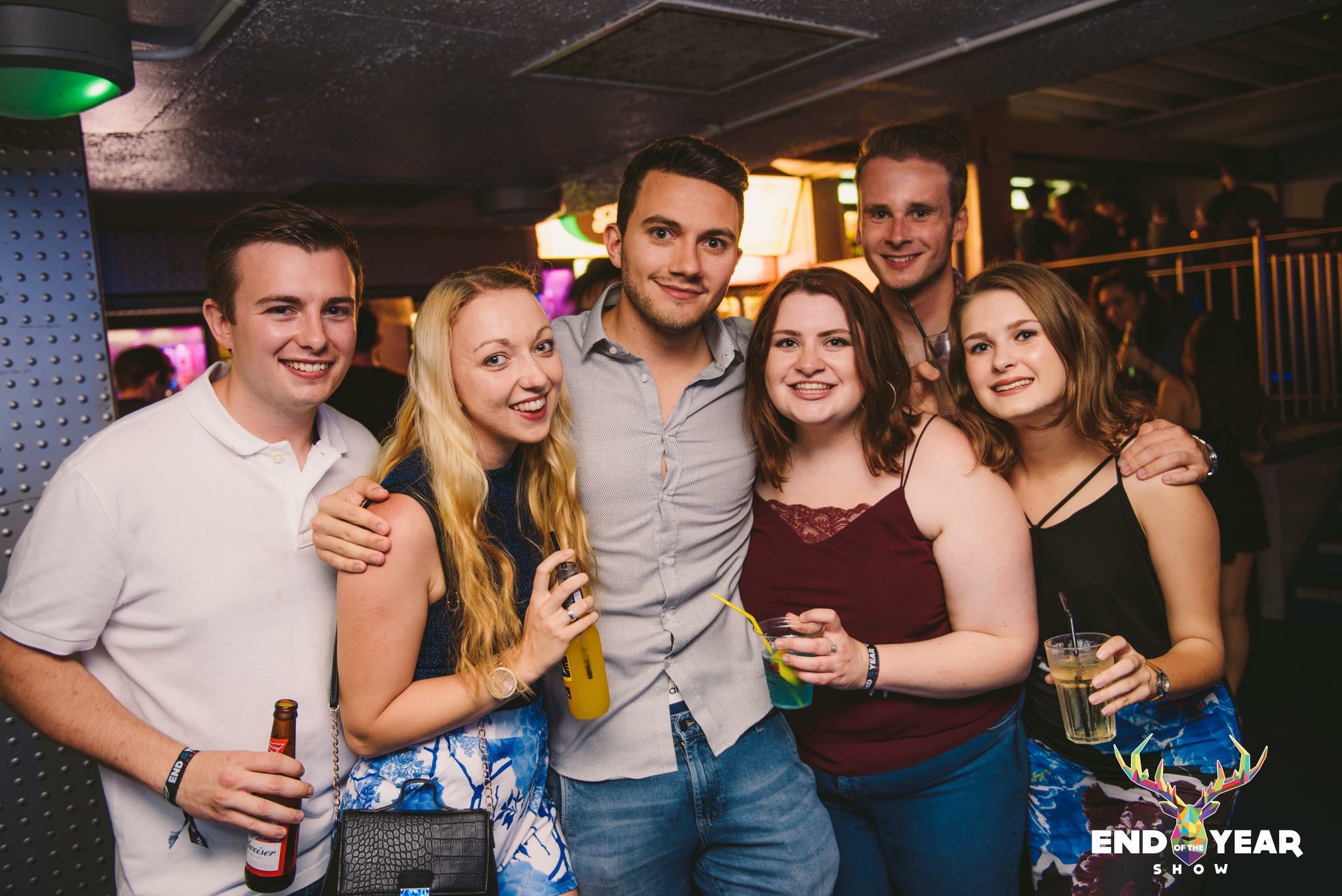 Is behind the stage more your style? Well, Stage Crew is just up your street! They're responsible for all the lighting and sound, and it's a great way to learn some technical skills, as well as meet any of the celebs who perform!
If heading off the campus into the town centre, you'll find three main clubs, as well as a Wetherspoons with a dance floor, and it stays open until the early hours on Fridays and Saturdays: a definite favourite for any bar crawls arranged by sports clubs/societies at the university. The nightclubs are all within a stone's throw of each other, so you can easily decide to go to another one if there's too much of a queue! Monday Night Guildford (known as MNG) is the student night for the clubs in town, meaning they offer heavily discounted (if not free) entry and drinks details to students on this day of the week. In terms of the club, you have Casino (the largest out of the three), Bar Thirteen, and Popworld (known for its throwback tunes, and a place where fancy dress is never out of place).
Let it Go came on without even a request on this night…
There are loads of options for a more relaxed drink or catch-up with friends in town, as well as some lovely cocktail and mocktail bars, such as Komo and Turtle Bay, so you'll be sure to find something which suits your idea of a night out. At the end of the day, you're going to be a university student soon – so remember to work hard, but party hard too, you'll earn it!