It is natural to feel a mixture of emotions, during your first experiences of University, as you may be living away from home for the first time and emerged in a new culture. Moving to Surrey, however, creates an abundance of opportunities to meet new people, build strong friendships and learn new things.
Where it begins
You receive an email from the University of Surrey. You cannot find the inner strength to read it… You stare at the screen for a few seconds – breathless, trembling, scared… You finally decide: "Mom, can you please read it and let me know what it says?". You've not grown enough to take responsibility, to face reality. You still need the unconditional protection that makes you feel completely safe in the world, that shields your mind and soul. You need the reassurance that all the evil in the world is thousands of miles away and that you shouldn't have even questioned this in the first place. You need this certainty because you don't want to ask questions. You refuse to discover what lies behind the shield, you're scared of what you may find out. So, in this utopian bubble of yours, you ask your mom to read your email. As if the answer would be more bearable coming from her mouth… After a never-ending second of silence, her bright smile, a sudden tear, and a suffocating hug reconfirm the world's flawlessness – your application has been accepted!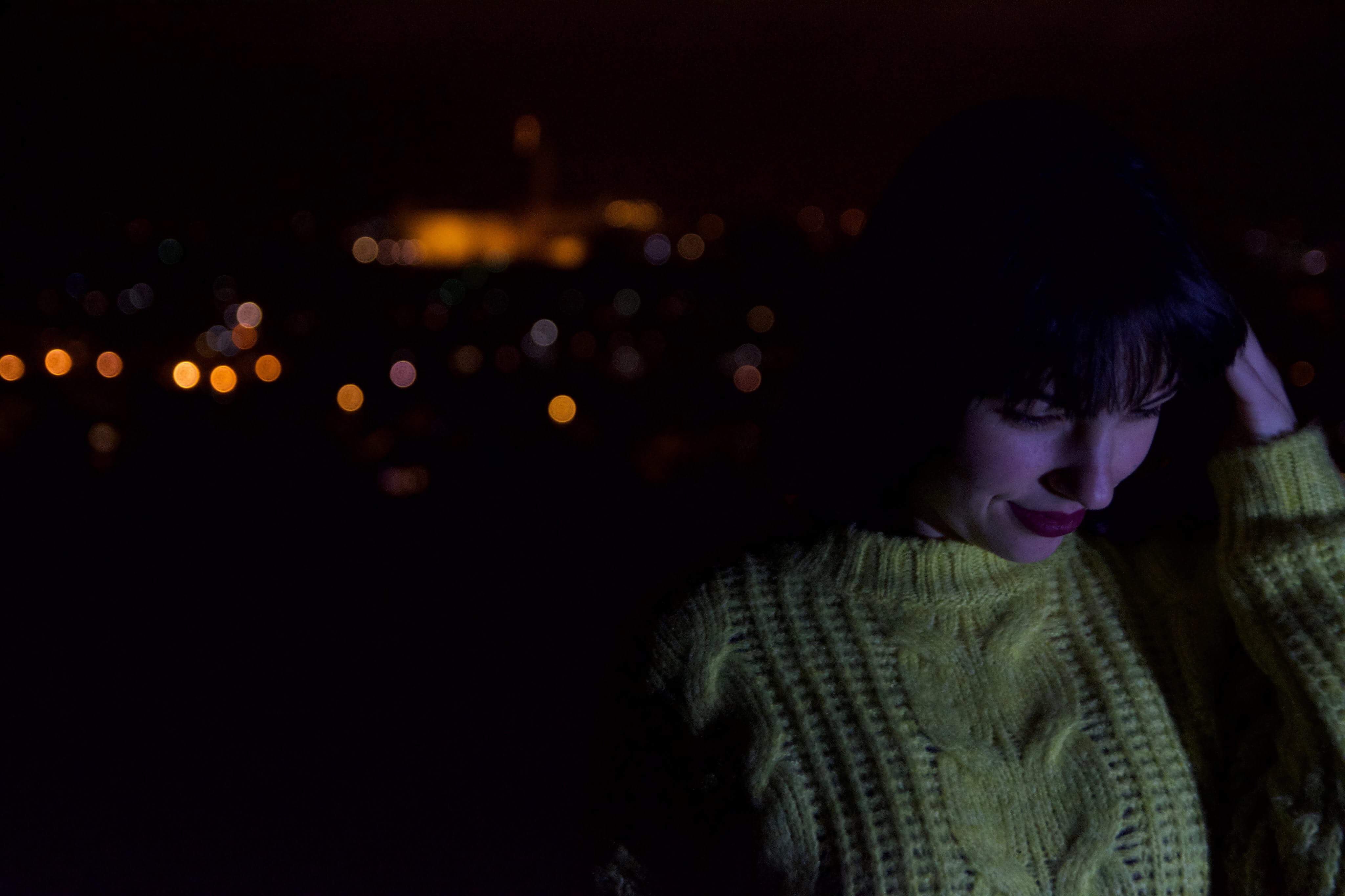 Dreaming big
And now you start dreaming… You picture yourself studying in a nice, little café on a less-known street in Guildford… Buying scented flowers, juicy strawberries, and a French baguette from the North Street's market on every Saturday morning… Jogging on a quiet, foggy Sunday morning… Reading Frida Kahlo's "An intimate self-portrait" under your warm, wrinkled pillow… Enjoying the sweet independence of organising your own time… Meeting people from all around the world… Discovering different cultures, religions, habits, views, and thoughts… Having a delightful conversation with someone you randomly met in the smoking area… And then lighting another cigarette because you just don't want the conversation to end… And then another… But, most importantly, you picture yourself succeeding… Making yourself and your family proud… Conquering the Western world…
Flying the nest
And then the day comes… Suddenly, you become tremendously clumsy. You don't know what to say, what to do. You even forgot how to hug the ones you love – it doesn't come naturally anymore… You become very conscious about your movements, your words… and they all seem incredibly gauche. Even so, a shared understanding that you've all lost your words makes things less awkward. You want to stay strong and hide your vulnerability, forcing a fake, wide smile. You know this moment needs to end quickly and abruptly – otherwise, you won't be able to hold your tears anymore. So, you leave. You look back only once, just enough to see huge, salty tears rolling down your mom's cheeks.
When you're finally alone, the same huge, salty tears roll down your cheeks. A bag full of dreams and plans, a soul drowned in tears – that's what you brought… The world doesn't seem that perfect anymore… The shields have disappeared, and your utopian bubble has popped. You now start to question all your beliefs, all your certainties. You sometimes force yourself to stay up late, so that you fall asleep immediately once you're in bed – you don't want to let your mind wander…
Bright hellos
But then, someone knocks on your door… Enthusiastically, your Filipino flat mate invites you to a movie. Her bright smile is incredibly contagious – you instantly smile back. A few minutes later, you find yourself watching a dumb comedy with all your flat mates and laughing your heart out. You then suggest an even dumber game you should all play, a game you claim to have invented – "The Truth Game". Little by little, you discover their fears, their dreams, their views… The world seems a little nicer. Then, your Sudanese flat mate accompanies you for a cigarette, although she hates the white fog curls dissipating in the cold air – you take this as a sign of affection. A few days later, your Indian flat mate shows you a complicated Bollywood dance. You try to follow her again and again, but you fail massively.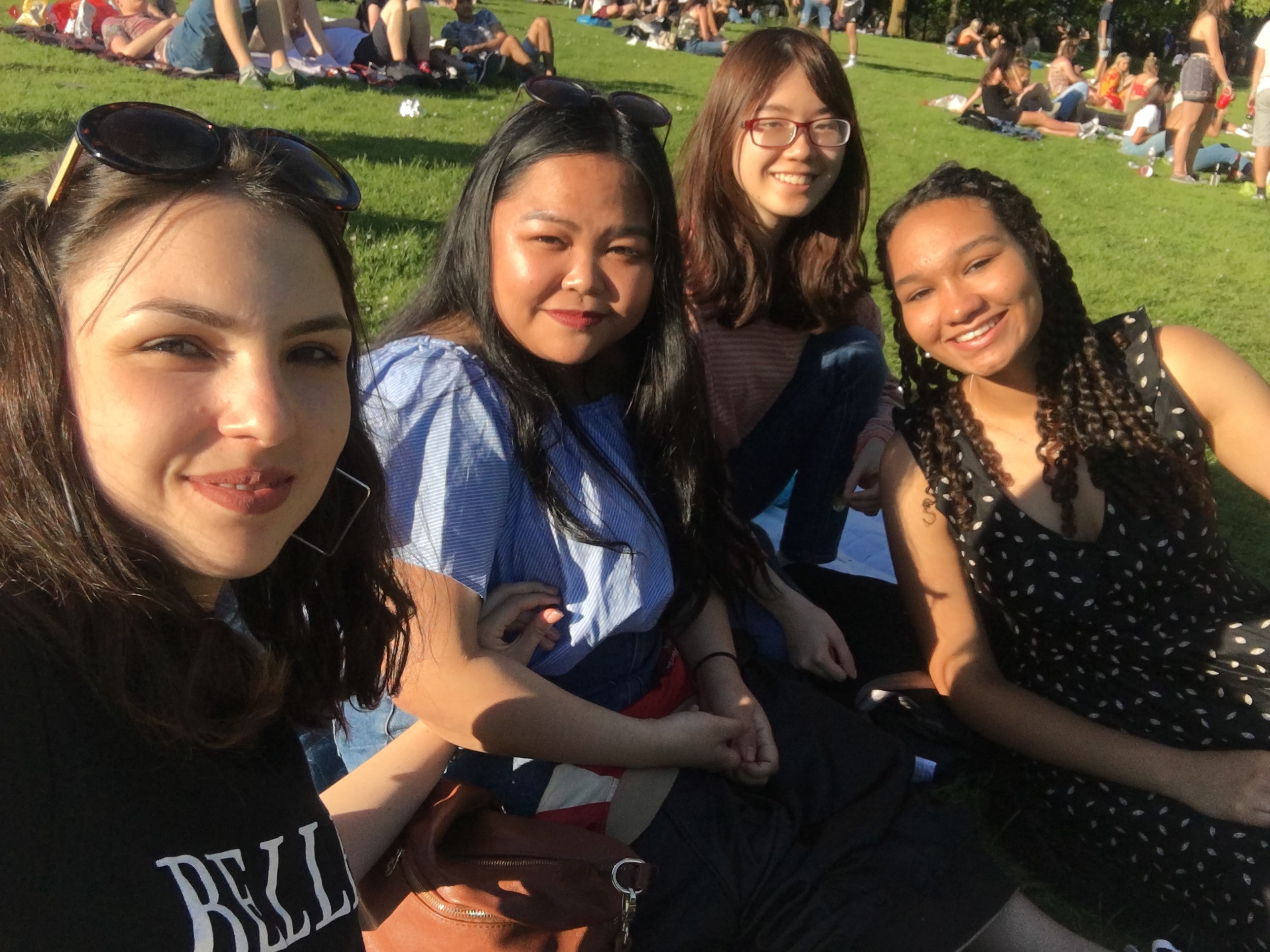 Happiness shared is doubled, sadness shared is halved
Saturday comes and you're hurrying to the market to buy those lovely flowers, juicy strawberries, and the French baguette you've been dreaming about. You end up buying some daisies, an apple strudel, and a ciabatta – they ran out French baguettes. On Sunday, you don't feel like jogging at all… You're feeling alone instead, missing home incredibly and asking yourself whether it's all worth it. You hate the independence you've been craving for. The same Sudanese friend that accompanied you for a cigarette knows that something's wrong with you. You're trying to put your feelings into words, you're struggling to break down the language barrier and you don't succeed entirely. But she understands. A few hours later, close to midnight, you find yourself moving your bed mattress to her small Band C room – you're going to share it for the next few days.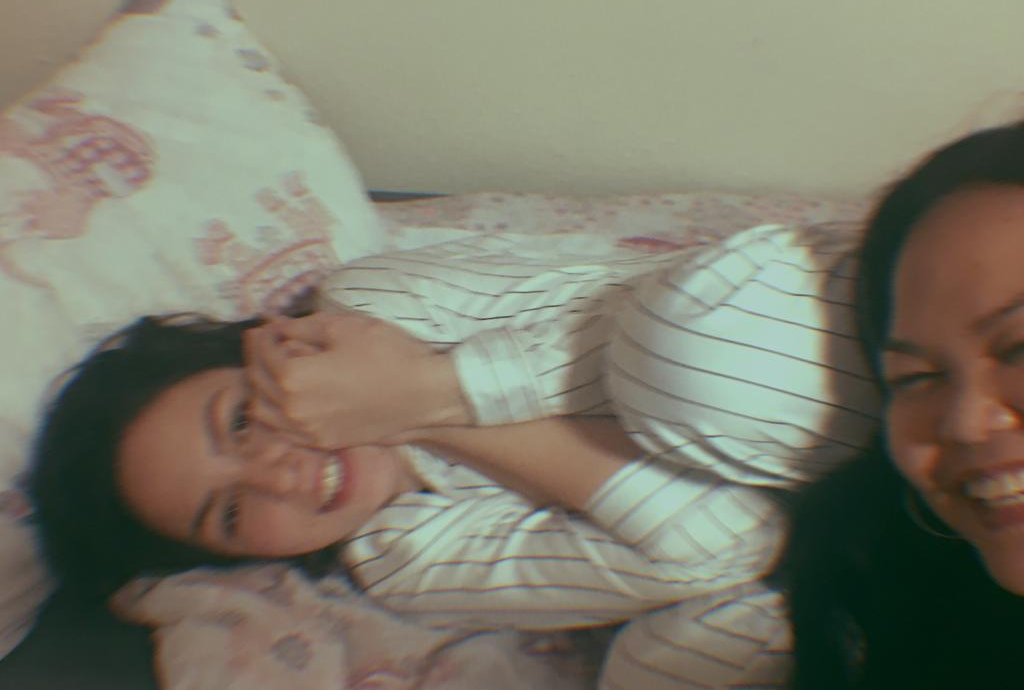 Opening minds
Then, you start working on your first assignment. You love the topic so much that you spend hours and hours reading. The more you read, the more immersed you get and the greater the feeling of contentment. The world seems so much nicer… Then, one evening you find out that the parking place in Hong Kong costs £500,000. That Indian men can instantly divorce by stating the word "talaq" three times in oral or written form. That Pakistanis call their older relatives "brothers" and "sisters". You love the complexity of the humanity, the complexity of this world. You love discovering what makes us so different and what makes us all the same.
The world becomes perfect again, but this time, exactly the way it is. And you are grateful. You know it's worth it.
Author: Patricia.