Hello, I am Becky, a first-year law student living on campus in University Court. This is just a brief introduction of the restaurants/cafés and other facilities the University of Surrey has to offer to all students. There is a lot of places to eat around campus including takeaway's from Pizzaman to dining in the Lakeside restaurant. I still haven't been to them all myself because there is honestly too many to try out.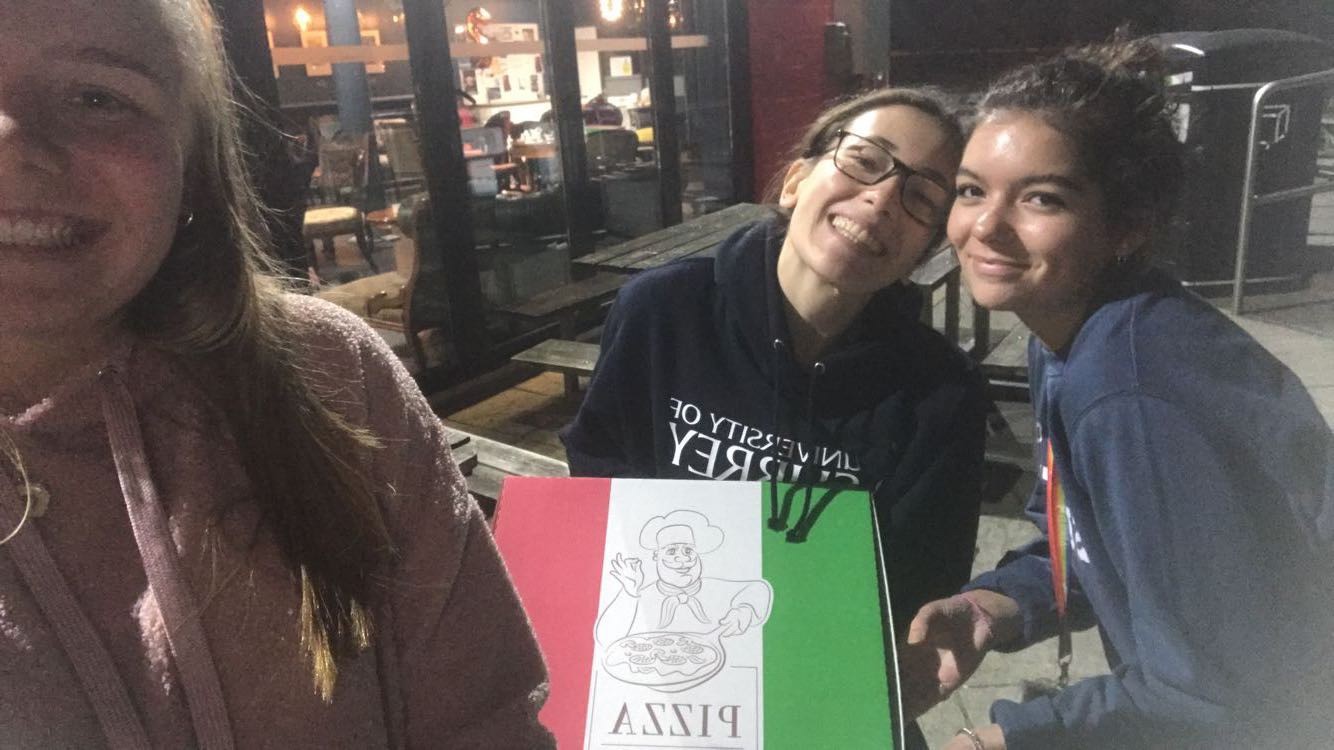 Hillside
Hillside restaurant is situated near the library, this very central on the main Stag Hill campus. They serve breakfast and lunch Monday to Friday and are open from 7.30am-4pm. The breakfast can be anything from a healthy snack to a full English, the lunch menu is a wide range of home cooked dishes, a salad bar or you can personalise a baguette at their deli bar as well as having a Grab'n'Go selection available all day. Hillside is very local to my accommodation and I use it for those days where I can't be bothered to cook anything or don't want to go home between lectures so grab something to eat there.
Lakeside
Secondly, the university has Lakeside which is situated in the business school on Stag Hill campus. Here they have a coffee shop and a restaurant both run through the hospitality students at the University of Surrey. The coffee shop comprises of a wide variety of snacks and drinks for either on the go or for you to sit in and have a chat with friends. The restaurant menu is changed monthly by the head chef and tables are able to be booked through the University of Surrey website.
Wates House
Wates House is also available on the main Stag hill campus which is a nice relaxed environment to chill out in with friends, it has a menu served both at lunch and dinner which includes burgers, hot dogs, loaded fries, sides and desserts as well as cocktails and other drinks served throughout the day. Their coffee bar and green room is an alternative informal meeting space which is open 9am-11pm with lots of drinks and snacks available.
Simply Fresh, Starbucks and Pizzaman…
As well as all of these the university's main campus also has Simply Fresh, Starbucks and Pizzaman. Simply Fresh is a convenience store just inside the main library building, they offer a selection of hot snacks as well as sandwich meal deals and any essential items you may need. From personal experience I have found Simply Fresh really handy, a few weeks ago me and my housemates really fancied chocolate fudge cake after dinner, and we had it within 10 minutes. Pizzaman is also a useful local takeaway shop on campus which is open 7 days a week from 4pm until late, they do anything from a pizza to a kebab to a vegetarian burger.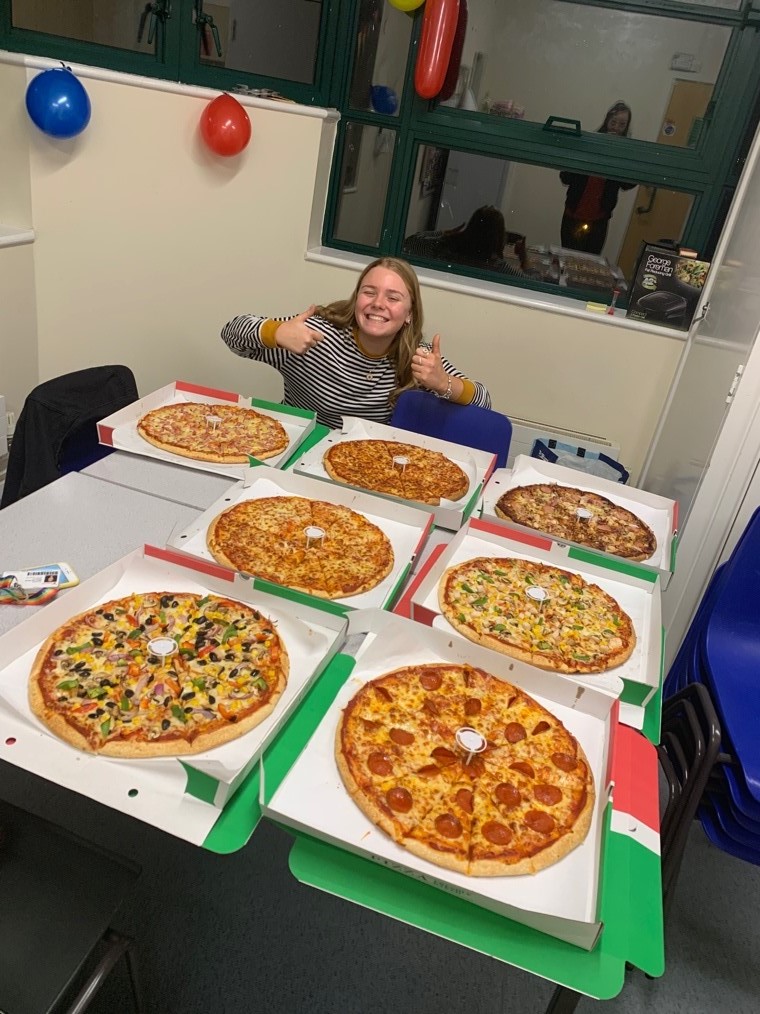 A memory which I will never forget was earlier this year for my birthday our house ordered 7 extra-large pizza's from pizzaman!
Food Market
Lately I have started using the Thursday food market on campus. This is something I would strongly recommend, I didn't realise it was even a thing until recently and now I go every week. So, every Thursday there is a market in Rubix where fresh fruit and veg is sold as well as fresh bread, cakes and treats. For me this is extremely convenient and a lot better value for money in comparison to a large store like Tesco. There are also hot food stands outside and around the student's union where you can pick up a variety of different foods all freshly cooked.
Heart+Soul 
Manor Park doesn't offer as much as it is smaller but does have its own café called Heart+Soul which offers both hot food and snacks as well as just drinks or homemade cakes, they are open throughout the day from 8am-4pm. Surrey Sports Park which is situated on the Manor Park campus has a Starbucks as well as The Bench Bar which is open 12 noon until 7pm and serves both hot and cold food and drink.
Author: Rebecca Sweetman