Wake up:
My alarm rings and wakes me abruptly at 7am, so that I am ready for my 9am Contract Law Lecture (fun fact –it's nice to watch the sunrise in the mornings so waking up at 7am isn't always a bad thing). I turn my alarm off immediately not wanting to wake my flatmates next door. After making my bed and showering, I go into the communal kitchen and get my milk out of the fridge and pour my cornflakes into a bowl. My flatmates sometimes come into the kitchen to make a cup of tea and I say bye after a quick conversation, knowing that I'm already going to miss the 8.30am bus, lock my room and start walking to the bus stop. At the Manor Park bus stop I then meet my friends, we have a catch up of what happened at the weekend and get the bus to university.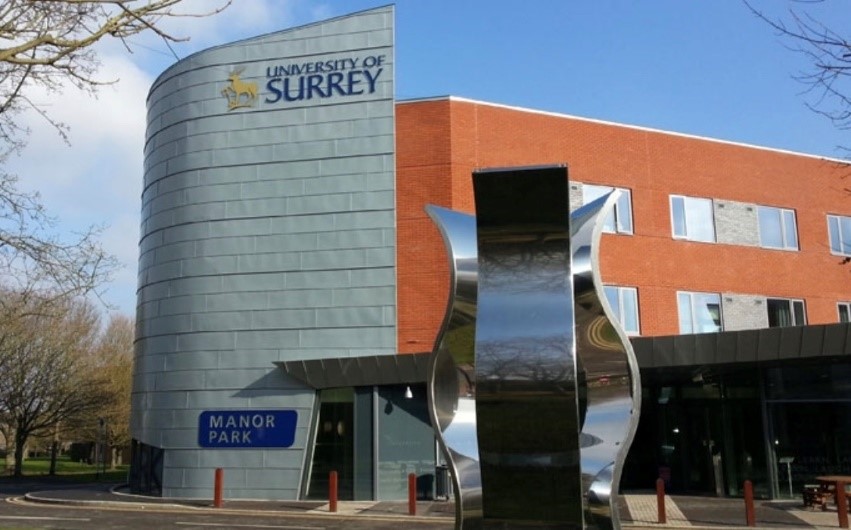 9am Lecture:
Then it's time for the lecture. We usually sit in the middle of the lecture theatre, so we take our seats and prepare ourselves for the next two hours.
The lecture finishes, and I head over to the Duke of Kent Building for my Criminal Law tutorial. We sit and discuss the topics that we have covered in the lectures and the tutorials really help to gain a more personal understanding of the topics and allows you to ask your tutorial leader any questions which may arise.
Lunchtime:
After my tutorial has finished, I get the bus back to Manor Park and start making some lunch. Lunch on a typical day would be eggs on toast or pasta (not very adventurous, I know, typical student…). After my lunch, I meet my friend and we walk to the gym together.
Gym:
I have a gym membership at Surrey Sports Park and it is so convenient only being a 3-minute walk away from my accommodation! When I get to the gym I do some cardio and usually use some of the machines.
Down Time:
I tend to be quite tired after being at university all day and then going to the gym, so I give myself an hour off and usually watch an episode of my favourite series – How to get away with murder (very ironic considering I am studying law as my degree!)
Uni work:
After I've taken some time out, it's back to work. Firstly, I read through my lecture notes, expanding on anything I missed out or only wrote down briefly in the lecture. I then read through the activities we did in the tutorials and the notes that I wrote down, ensuring that I understand everything we spoke about. After I've read the notes from the day's lectures and tutorials, I then look at the pre-lecture reading that has been set and start to work on that.
Time to do some washing!
Before I go off to make dinner, a trip down to the laundrette on the Manor Park Campus is needed. You must plan the right time to do your washing as weekends are generally the busiest, so I usually go around 6pm on a weeknight. I put all my washing into one of the washing machines, reminding myself to remember to put the detergent into the washing machine! It only takes about half an hour for the clothes to be washed, so I go back and collect my washing and hang it to dry on the drying racks I have in my bedroom. One time I left my washing out in the corridor overnight as my room was too cramped and the next morning everyone was thanking me for the lovely washing smell that now graced the corridor!
Dinner:
At around 6.30pm, my flatmate usually texts me asking if I'm ready to go make dinner (it's a ritual we have every night, making our dinner together). I then meet all my flatmates in the kitchen and we talk about our days at university, how our lectures were, how the tests that people did went. I love knowing how other people are getting on with their courses as it is interesting to know about what others are learning.
Then on to making the dinner. Sometimes it is difficult to make dinner at the same time as everyone whilst wanting to eat together as there is a constant competition for who can put their dinner on the top shelf of the oven first. Then there's the problem of everyone needing a different oven temperature! On this night I decided to not get involved with the battle for the oven shelves, so I made a chicken stir fry.
Before I came to university I had no idea how to make anything exciting – I only knew how to use the oven and microwave! But since coming to university, I have developed my cooking skills and I have realised how easy it is to cook meals. Chicken stir fry is one of my go-to meals as it is so easy to make, and you can shove it all in the frying pan with a bit of chilli sauce! I wasn't feeling very adventurous that night, as you can tell. I also make a great chicken salad (even if I do say so myself!)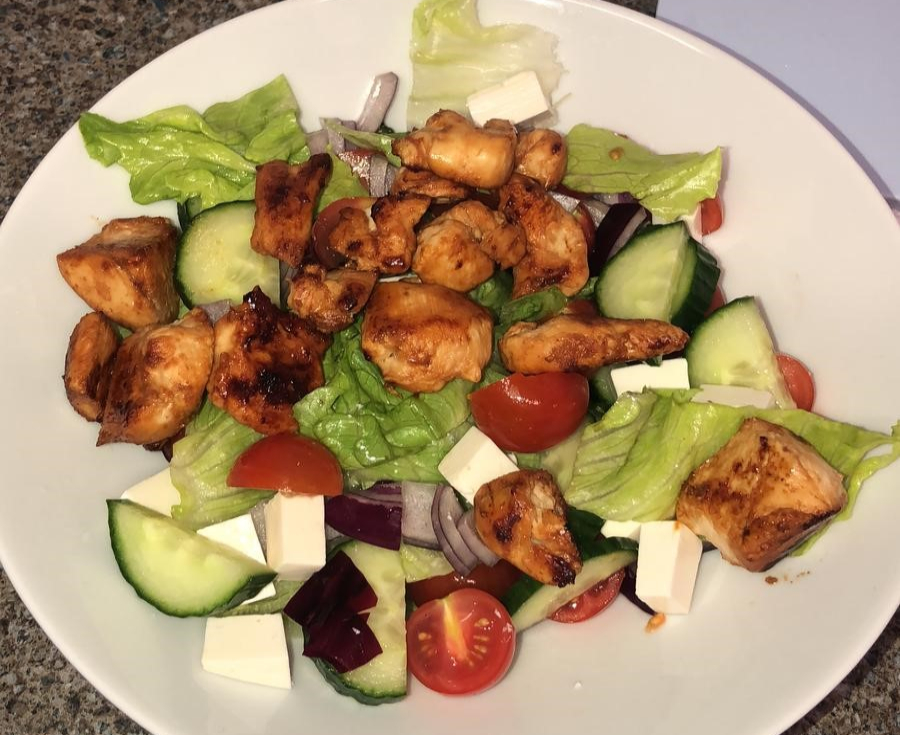 After dinner, there is more competition for the sink as everyone wants to wash up at the same time! By the time I've finished dinner and washed up, it's gone 8.30pm – I'm always wondering where the time goes.
Movie night:
On a typical day, two of my flatmates and I would get some popcorn and go into one of our rooms to watch a movie. We all love a girly movie night and it's so fun being able to hang out with people who literally live next door to you. However, we always end up talking over the film and never really pay attention to what is happening, so the movie nights always turn into a chatting and gossiping night.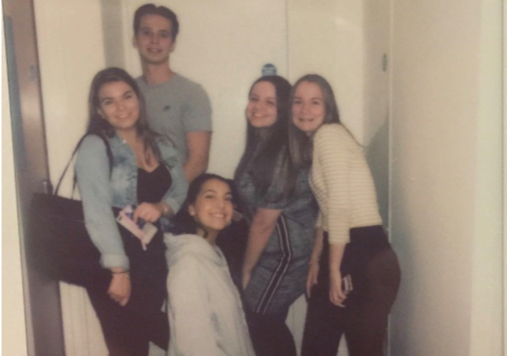 Lights out:
At around 11pm, we all go back to our own rooms and get ready for bed. I pack my bag for the next day at university and watch a few videos on Youtube (I love the conspiracy theory videos!) until I'm tired and ready to go to bed. Just before I switch off my lamp, I set my alarm for the next morning, and get ready to repeat the day again tomorrow.
Author: Grace Collins