Author: Rachel Murray.
These are my top 5 hangout spots on campus. As a second-year English Lit student, I get lots of independent study time and these are the places I love to hang with friends or get some work done!
The Front Room
Often a forgotten lounge area on campus, The Front Room offers an array of funky seating where students can catch up in between lectures, play a game of pool or even watch some sport on their study break. This is one of the places that has a more relaxed atmosphere compared to others on this list that can be quite study focused.
Being a stone's throw away from both Pizzaman and Starbucks, it's a great place to come where other, more popular places are busy to enjoy some lunch, with outdoor seating as well for when the sun comes out. The stag-themed décor in The Front Room neatly ties in with the university's image and can often be the perfect venue to host a more chilled get together with friends if the loud atmosphere of Rubix doesn't take your fancy.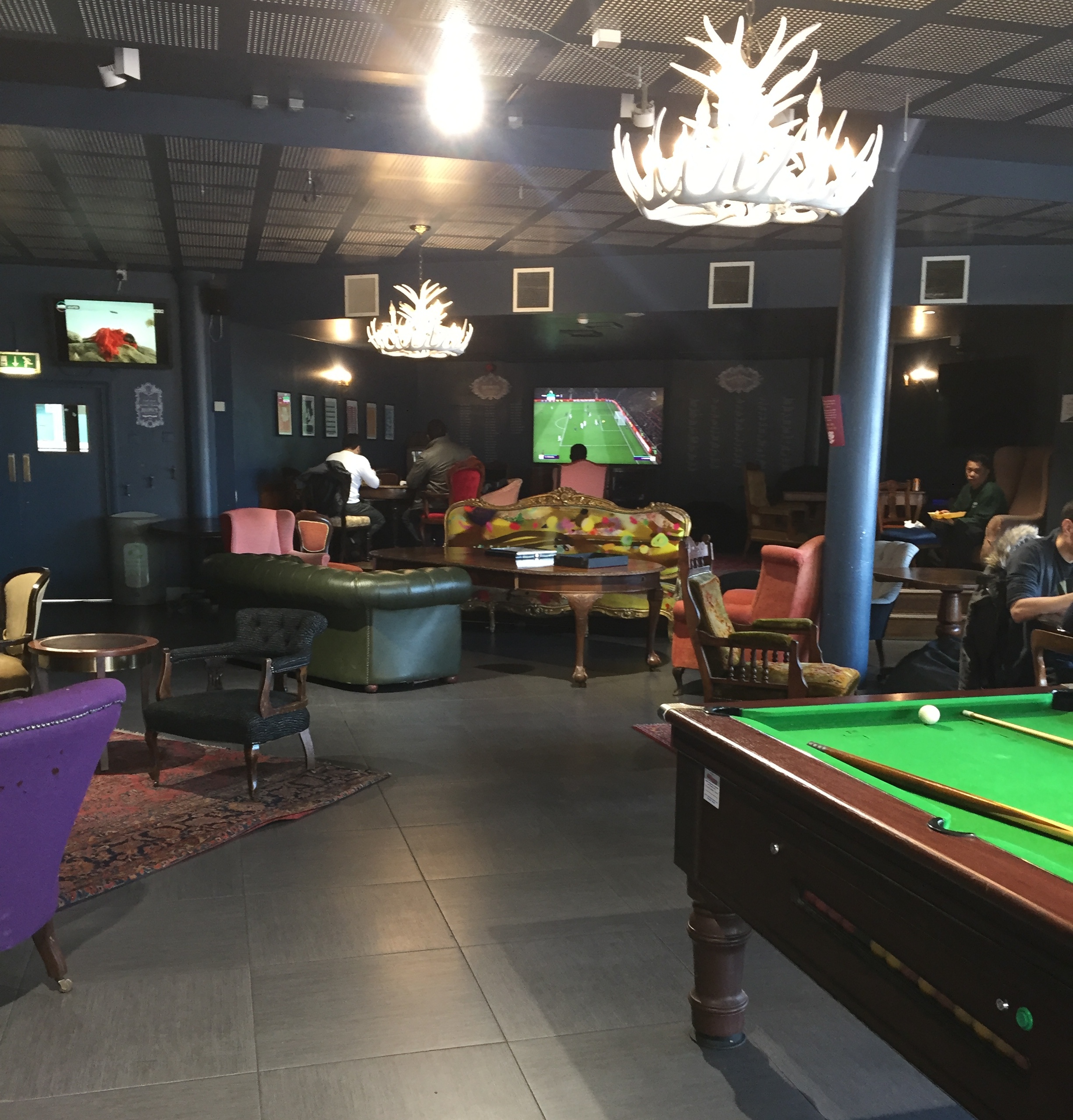 The Lake
The Lake is one of the main feature points on campus and you've likely already seen pictures of it on the university's website and prospectuses. Better enjoyed when the weather permits, the lake on campus is the perfect spot to catch up on some set reading or simply enjoy the serene views the water and unique collection of modern art dotted around the area provides.
Many events are held in this scenic space, from outdoor cinemas to the annual Free Fest and many more. One of my favourite things to do here is, when I have an awkward amount of time in between lectures, to have a walk around the lake and do some people watching. It is definitely one of the most peaceful places on campus.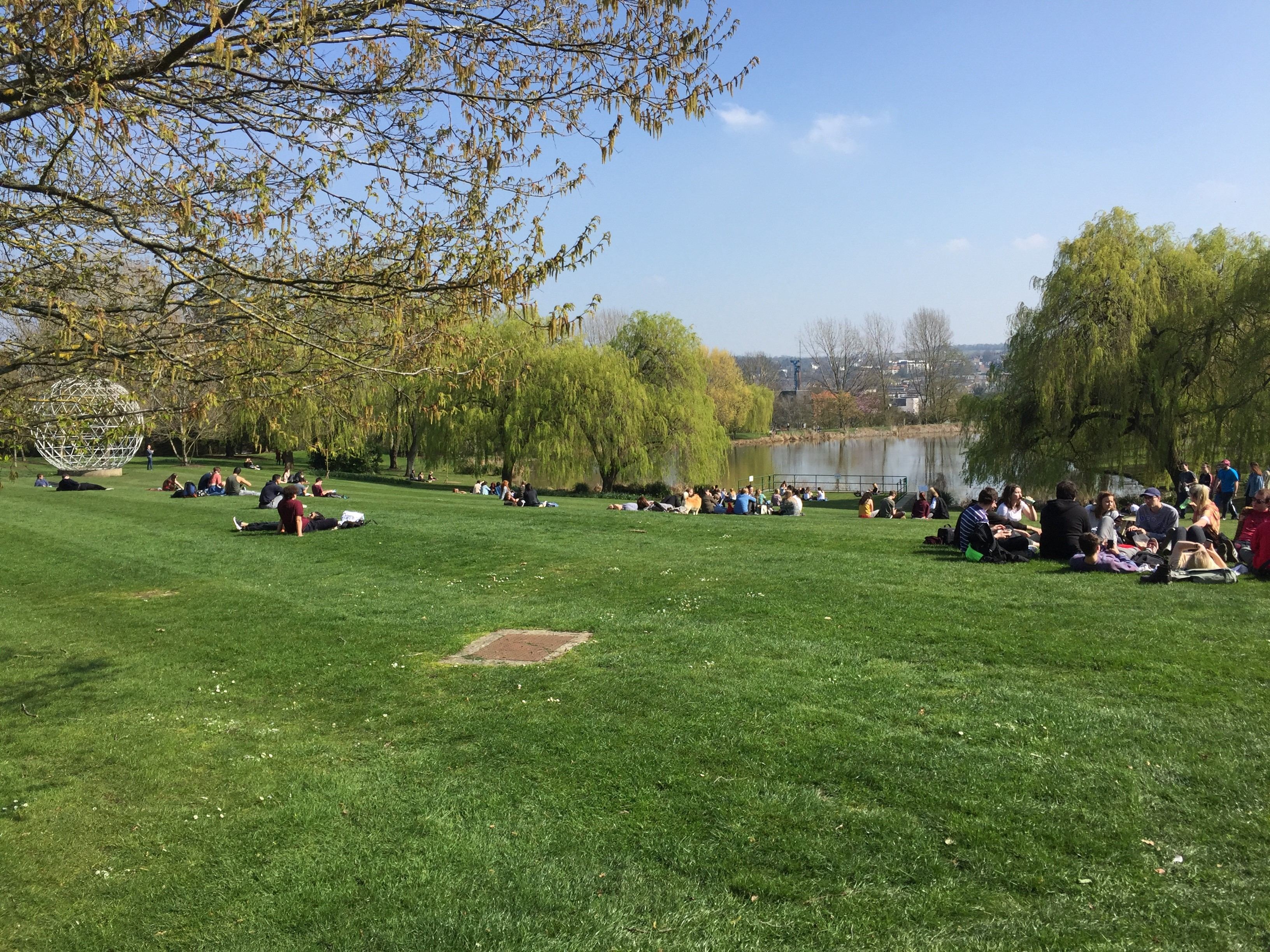 George Edwards Meeting Space
The George Edwards Meeting Space is located opposite the entrance into the library and serves as a bright and spacious study space. What I feel is one of the main benefits of this space as, despite having a studious atmosphere, the comfy sofas and armchairs provide a more relaxed atmosphere that the main library areas may lack. I found this to be a great area to meet up with project groups for quick meetings and again a convenient place to kill time between lectures.
With printers and computers located here, its also a great space to do some quick printing and perhaps squeeze in some studying before your next class. My favourite place to sit here is at one of the sofas against the big windows that overlook campus, being able to create my own bubble in an otherwise bustling atmosphere.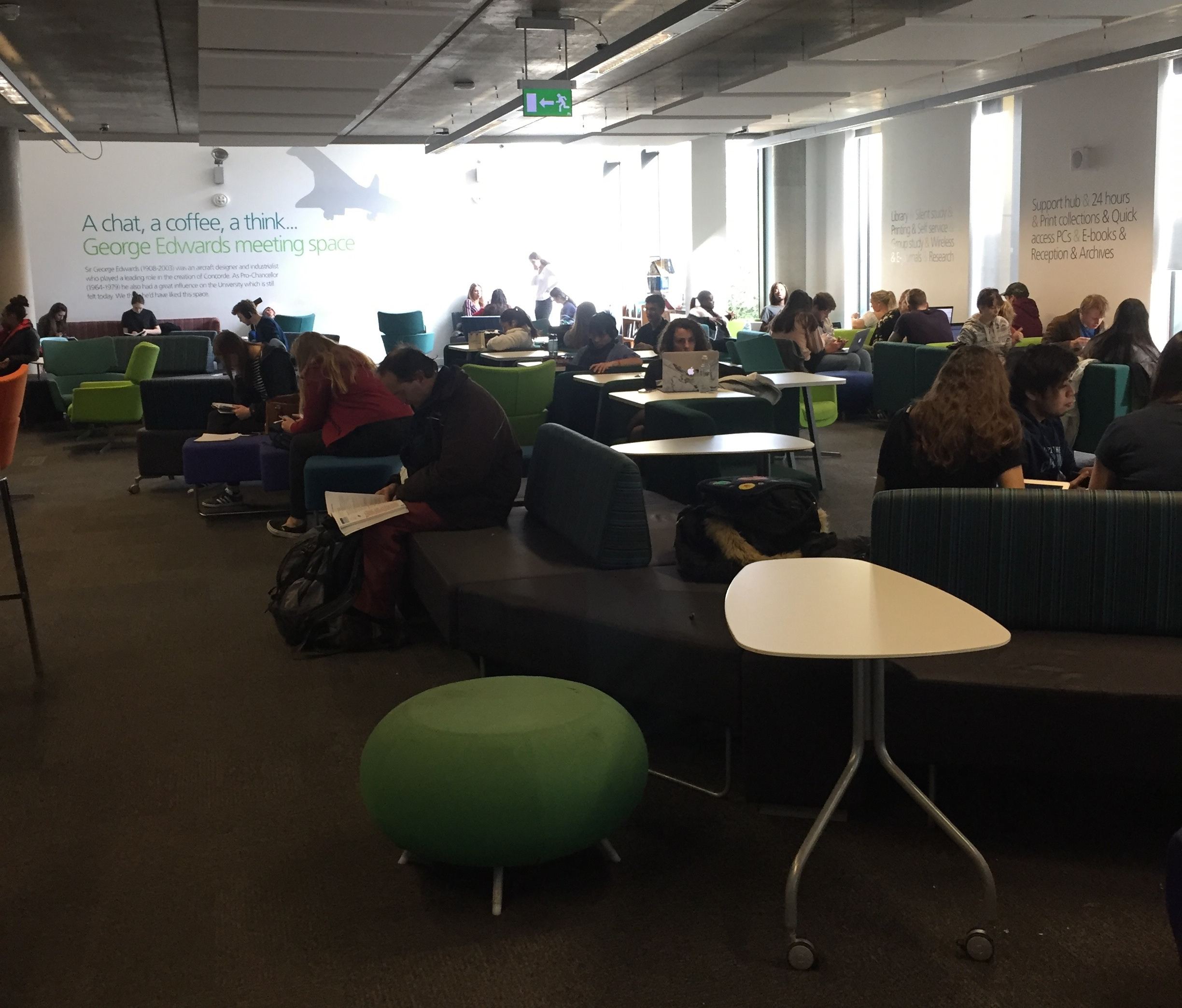 The Coffee Tent
The coffee tent has become a new favourite of mine, with its friendly baristas offer a warming hot drink and a mellow playlist, making it a perfect atmosphere for both studying and relaxing. This is a great place for whatever the weather, with wide windows that let in streaming sunshine, making some optimum lighting for Instagram pics! Or, if the weather is a little chilly, they have electric heaters inside the tent to keep it warm and inviting.
The tent often hosts some interesting events too, including an Open Mic night that happened in February and, with the success of this evening, it would not be surprising if they hosted more like this! This is a great spot to meet up with friends, with plenty of seating ranging from benches with tables to comfy beanbags.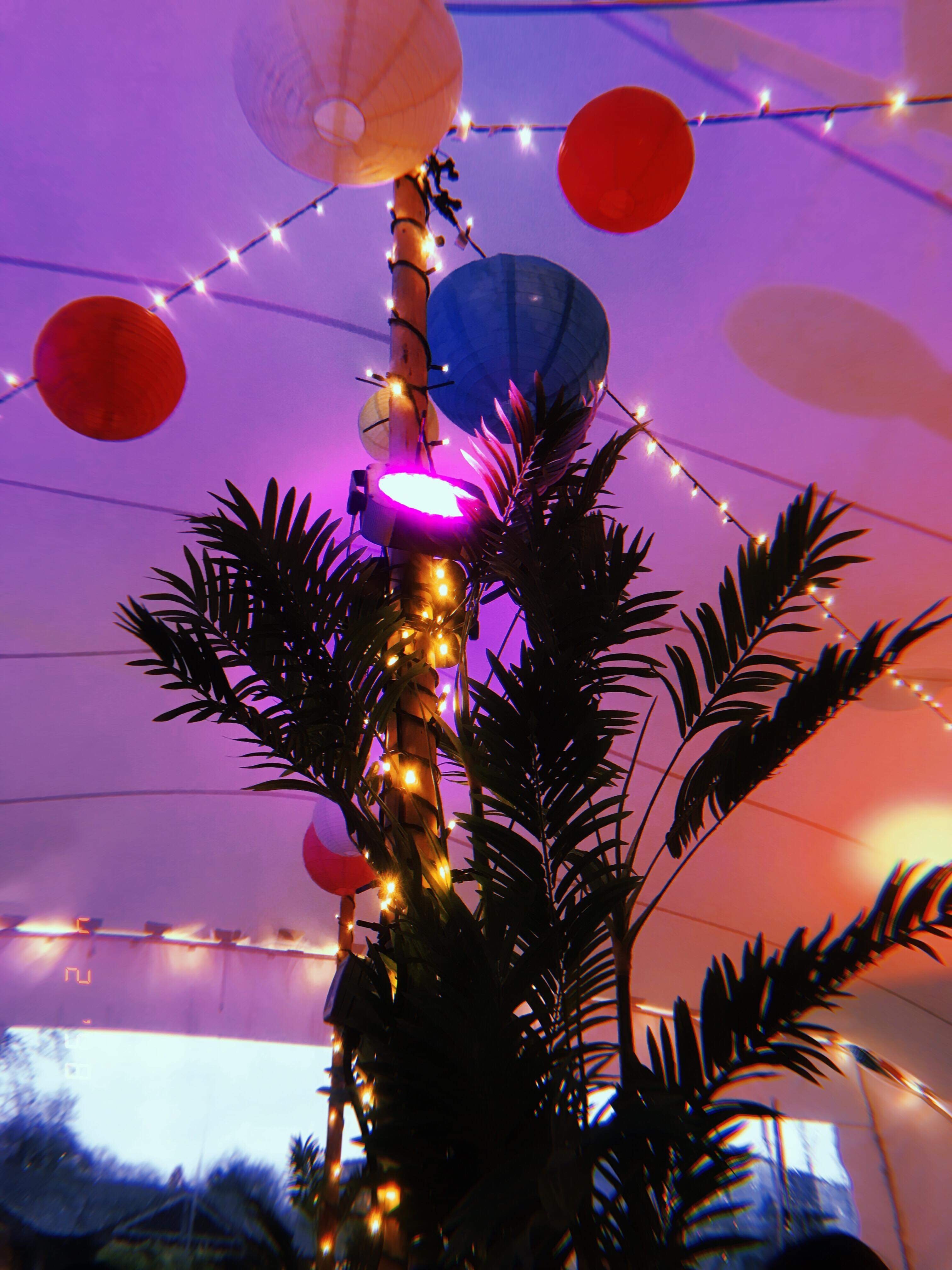 MySurrey Hive
MySurrey Hive is the newest addition to this list, having opened on the 25th of March this year. As well as being a place to access student support from the friendly staff, it offers a wide variety of seating, creating what I think is the perfect study atmosphere. Most will argue the library is the best place to study, but sometimes I think it can get a little crowded and even stressful. If you don't mind not working in silence and want a more relaxed study session, the Hive is a great option.
The place also has separate rooms if you and your project group want to meet in private away from the crowd. Also, you can book to perform a presentation to an audience, which could be a great way to practice an upcoming presentation for your degree or even for applying for a placement/job. Bright, welcoming and innovative are three words I would use to describe my favourite hangout spot on the University of Surrey campus.