Author: Becky Sweetman.
Guildford town is a whole new world, I have almost finished my first year at Surrey and I am still finding things to do out and about. Here are a few ideas of places you can explore during your time at surrey.
So, let's start with the shopping! For me, Guildford seemed huge as I come from a small town on the south coast, but I know for many it's a lot smaller and quieter compared to what they're used to in big cities. Whatever way this turns out for you, Guildford town is a beautiful place to spend time. The town is built on a hill with two high streets leading up to the top with stunning views and a pebbled floor. There are plenty of shops, on both high streets and in the Friary. This includes numerous brands for example Superdry, Hollister, Urban Outfitters, Jack Wills, Zara and so many more. I don't think it's even possible to do too much shopping in Guildford.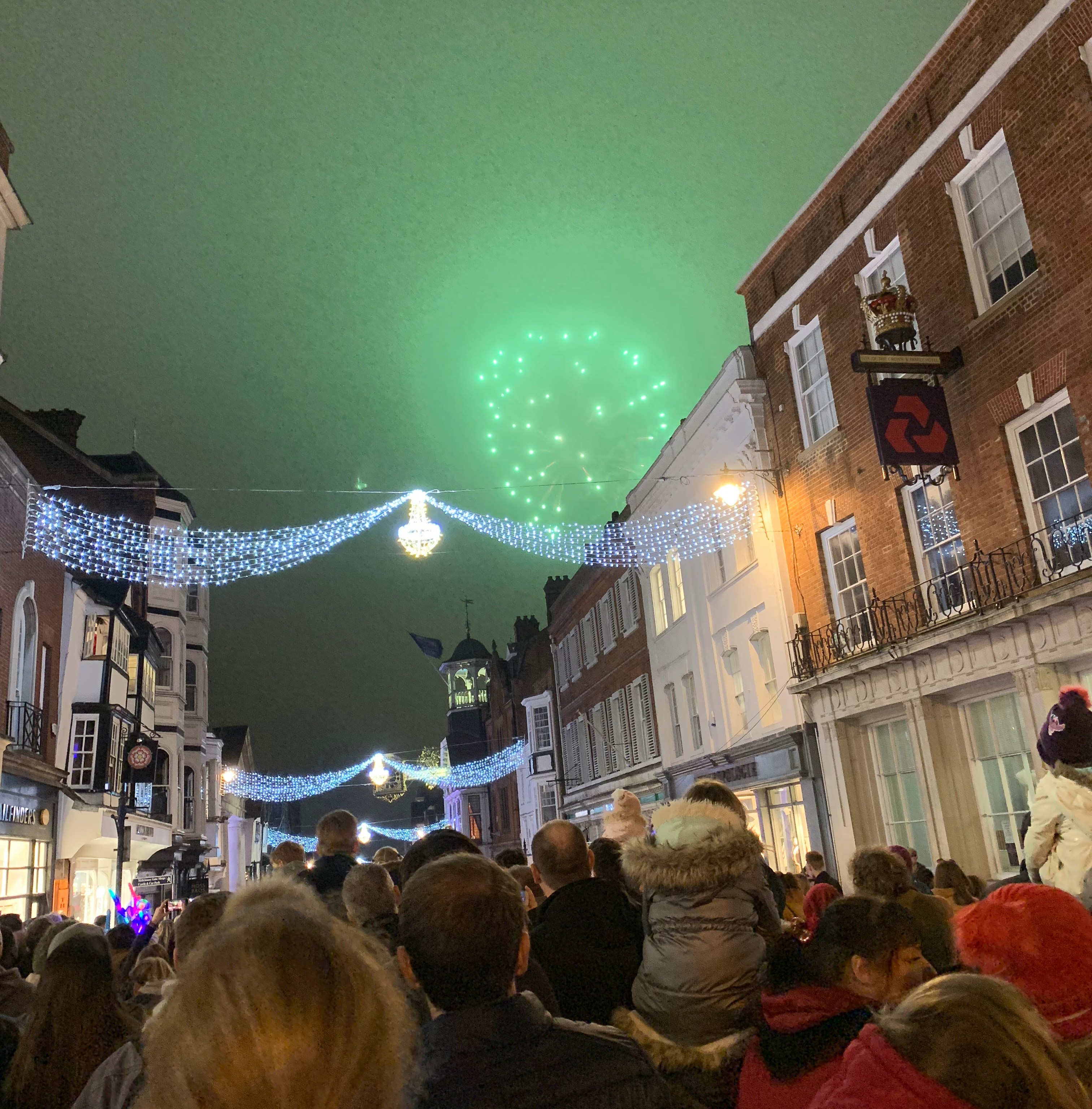 Secondly, eating; I was beyond happy to find out Guildford had a Nando's and in my eyes there's no better way to spend your evenings or weekends then at Nando's. However, if you're unfortunate and can't get a table in Nando's or have eaten way too much chicken that week then there is plenty of other places for you to try out, including, Jamie's Italian, Wagamama's, Pizza Express, Giraffe, or just a Burger King or McDonald's.
When I first started at Surrey, our whole house decided to go out for a flat meal to Jamie's Italian which was genuinely one of my favourite memories, it was just so nice to get to know everyone and it definitely put me more at ease.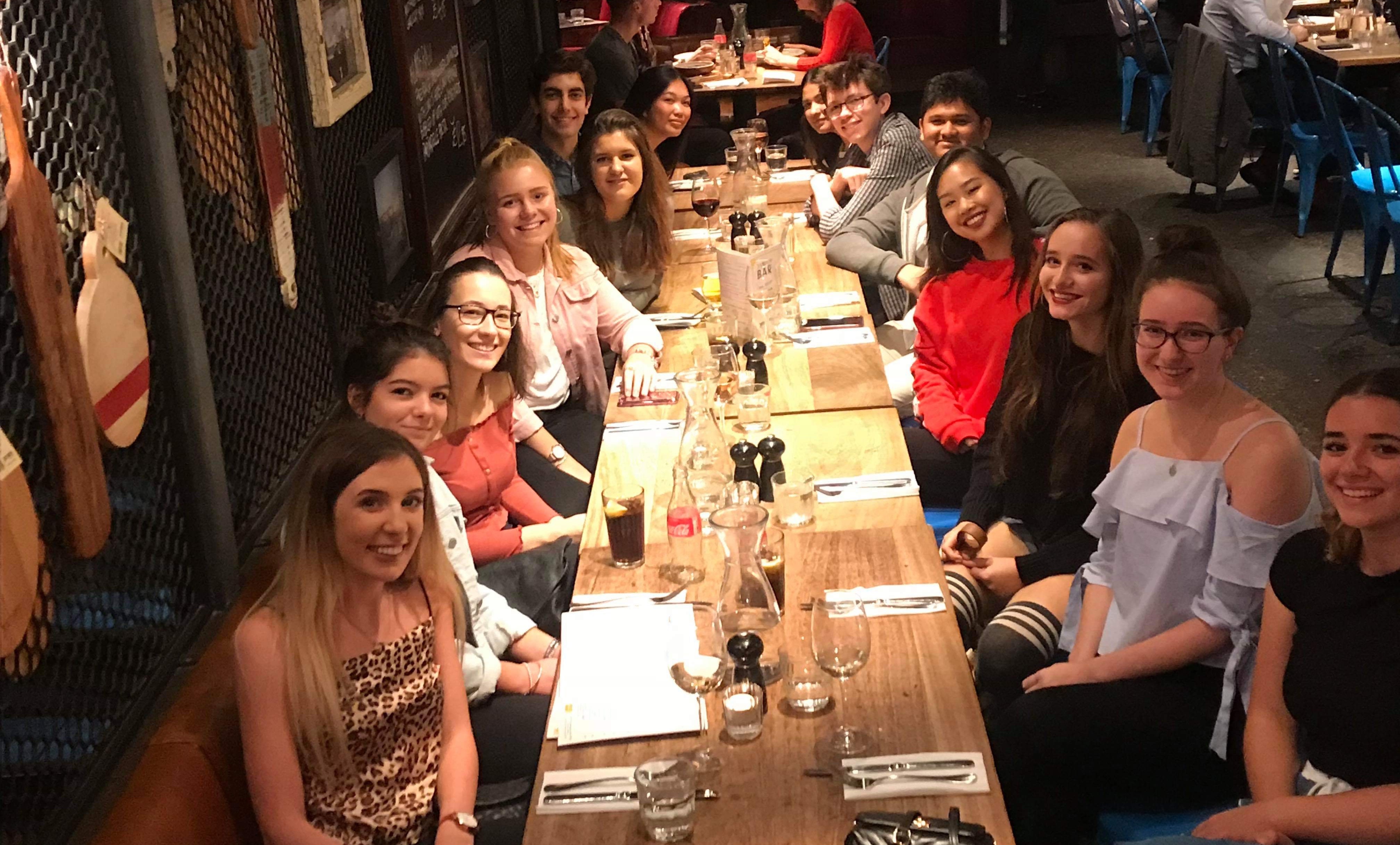 We then did the same at Christmas in Giraffe which was also lovely and gave us the chance to get together and wish each other a happy Christmas. So, I would most definitely recommend trying out some places to eat in Guildford, you just can't go wrong.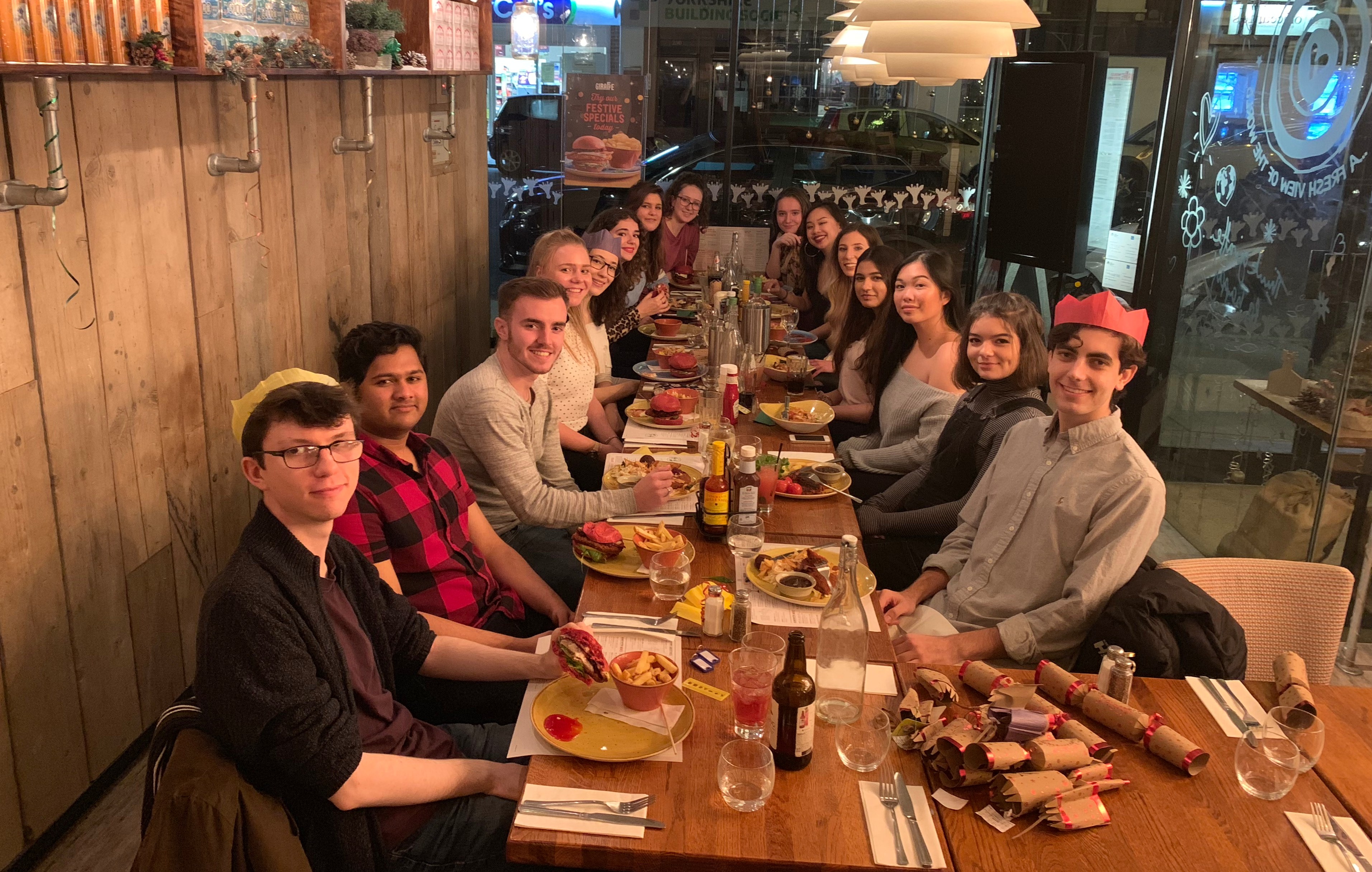 Also, there is a beautiful café at the top floor of House of Fraser called the Tea Terrace. This is something I just stumbled across as it's not very well advertised but definitely head up there and give it a try. The menu is absolutely huge and there is so many different types of lunches you can choose from, from pie, to salad, to jacket potatoes, fish, sandwiches and so many more, you'll be spoilt for choice.
Sticking with the food and drink theme there is also a regular market which happens every Friday and Saturday during normal shopping hours on North Street which is one of the two high streets I mentioned earlier. There are over 20 market stalls offering fruit and veg, bread, cakes, cheese, pastries and more.
There is also a local pub situated on the river side called The white House, this serves all your regular pub food and drink, but for me the best thing about this pub is its location, it is a beautiful place to sit and eat/drink outside and is definitely one of my prime social locations and fills a summers afternoon perfectly.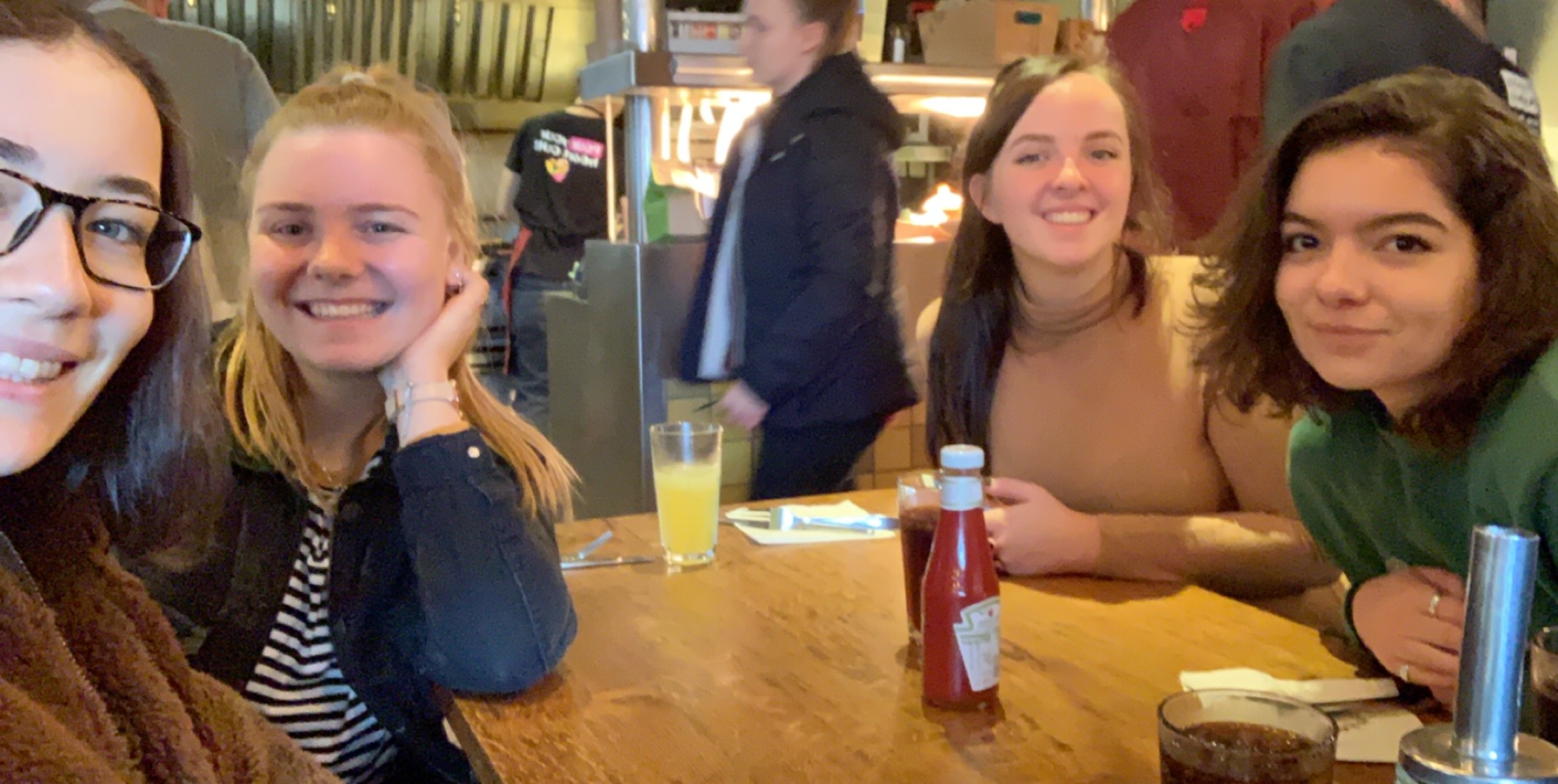 Guildford castle is also a very short walk from the town centre and is a lovely place to have a look round or just sit and relax, the grounds are stunning and there are opening hours from March through to October where you can pay a small fee to climb up to the castle roof and have a look inside the castle which again is an excellent way to spend your spare time and weekends.
There are also organised walks which start from the High Street which tell the story of Guildford, these take place Wednesdays, Saturdays and Sundays. They cover about half a mile and take about an hour and a half, if you're interested in the history of Guilford town or just wanted to fill your time with something a bit different, I would definitely recommend these. Alternatively, for me a stroll alongside the river is a perfect break from revision.