Author: Issy Johnson.
Guildford has many things to do and places to explore, so it is essential that you can travel to all the different locations with ease.
Travel doesn't have to be expensive and Guildford has many cheap options for travelling to a variety of places, not just the University Campus. I am going to give you some insight into the different ways that you can travel around Guildford!
Bus
One of the most common and cheapest ways for students to travel around Guildford is by bus! The bus is subsidised for students which makes it a very affordable way of travelling! The buses run every 10 – 15 minutes from the University to places all around Guildford (such as Manor Park, Hazel Farm, Town Centre, Stoughton, Godalming). For a single journey to the majority of places around Guildford, it'll only cost you £1! All of the buses also accept contactless card payments so no need to carry cash with you. If you are going to be using the bus often then you can buy a student yearly pass for only £155 (it is normally £775 so the student discount is amazing!). The buses also run during the night so if you are planning on going to Rubix or out in town then you can easily get a bus back to your student accommodation (Stag Hill or Manor Park) or if you're living in a 2nd/3rd Year house then there are buses that run to the most common student housing areas. The bus is probably the most convenient way to travel around Guildford, due to the cheap price and the regular times!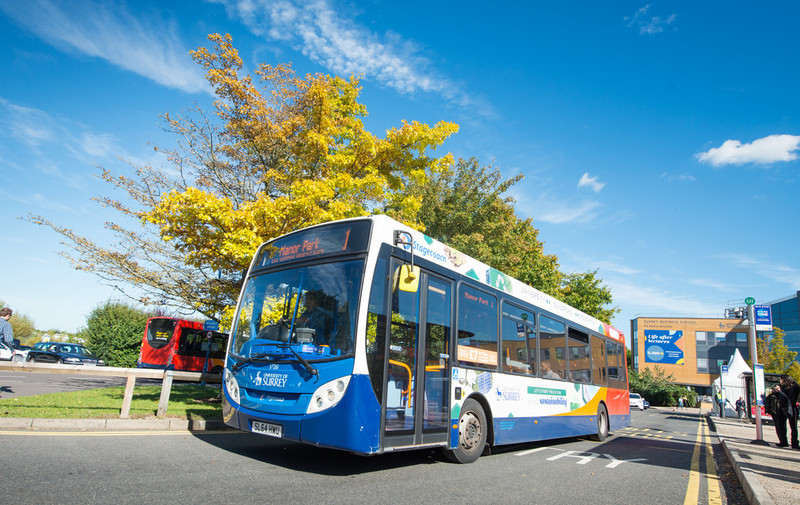 Bike
Scattered around the university are 'NextBikes'. This is a scheme that the University run, where you can hire a bike for a small charge and then you can ride anywhere in Guildford. Once you have finished all you have to do is return the bike to one of the designated areas around campus and it'll stop charging you! It's a great way to keep fit, get to places quickly and it means that you don't need to buy a bike. We also have bike sheds all around campus so if you want to bring your own bike you can!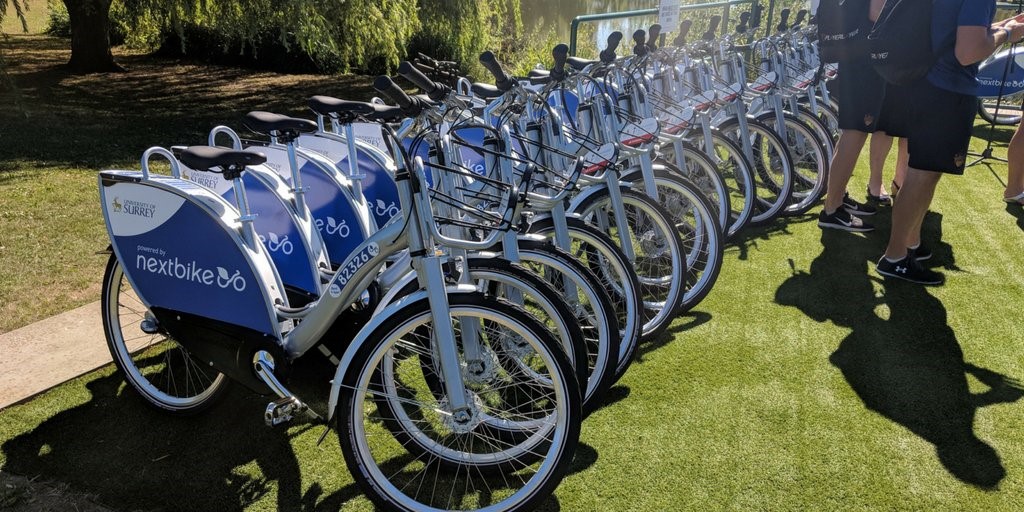 Train
Guildford Train Station is only a 10/15 minute walk from the main Stag Hill campus so if you're looking to venture outside of Guildford (London is only 35 minutes way on the Fast Train) then you can do so with ease. I would recommend getting a 16-25 Railcard (£30 for 1 year or £70 for 3 years) as it can save you up to 30% on all tickets! It's a great way to save some money, if you're planning on travelling home via train often or venturing to other UK destinations.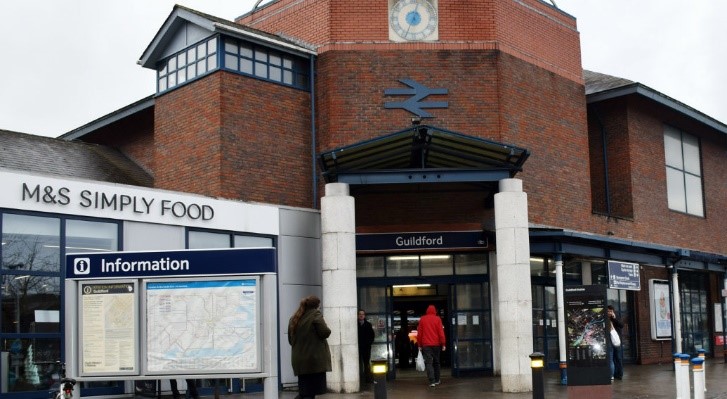 Walk!
The cheapest way to travel is to just walk, It's free! Guildford isn't a huge city so everything you'll need is actually within walking distance. For example Tesco (from the main Stag Hill campus) is about a 15 minute walk and the Stag Hill (from Manor Park) is about a 20 minute walk. The Town Centre is also very accessible and will only take about 15 minutes to walk there (from the main Stag Hill campus). Therefore if you're on a budget or simply just want to get some exercise, then walking is a very viable option! Guildford is a very picturesque area so by walking you get to experience everything that Guildford has to offer. It's also great if you have headphones and music as you can listen to some tunes while exploring Guildford! Remember, that if you're walking somewhere late at night, be safe and walk with other people so that you're not by yourself.

Uber/Taxi
If you're really desperate or need to be someone as soon as possible then Guildford does have Uber and other Taxi companies. These tend to be fairly pricy so if you're going to get one, maybe share with friends so that you can all split the cost! To get an Uber you have to download the supporting app and then hire the taxi from there. Alternatively you can ring one of the Taxi companies that we have and they'll come and pick you up!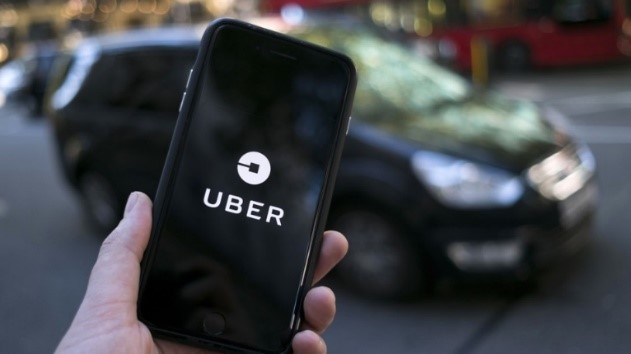 Guildford has lots of transport options so where ever you are or where ever you need to go, you'll be able to get there! Remember to stay safe and make use of the free/cheaper transport options to try and save some of your student loan!