Find out everything you need to know about the Guildford Leos Society, who won this year's Best New Society Award!
Please introduce yourself – what year are you in? What degree do you study? Some of your interests?
Hi everyone! My name is Patricia Pelea and I am a 2nd Year International Events Management student. Before I came to Surrey, I had been a part of a Romanian Leos Club for 6 years and it's been an incredible journey! I wanted to share this lovely experience with my friends from Guildford and to make a change in both the student and the local communities.
What started as a dream in April 2018, became a reality in November 2018 as the Guildford Leos!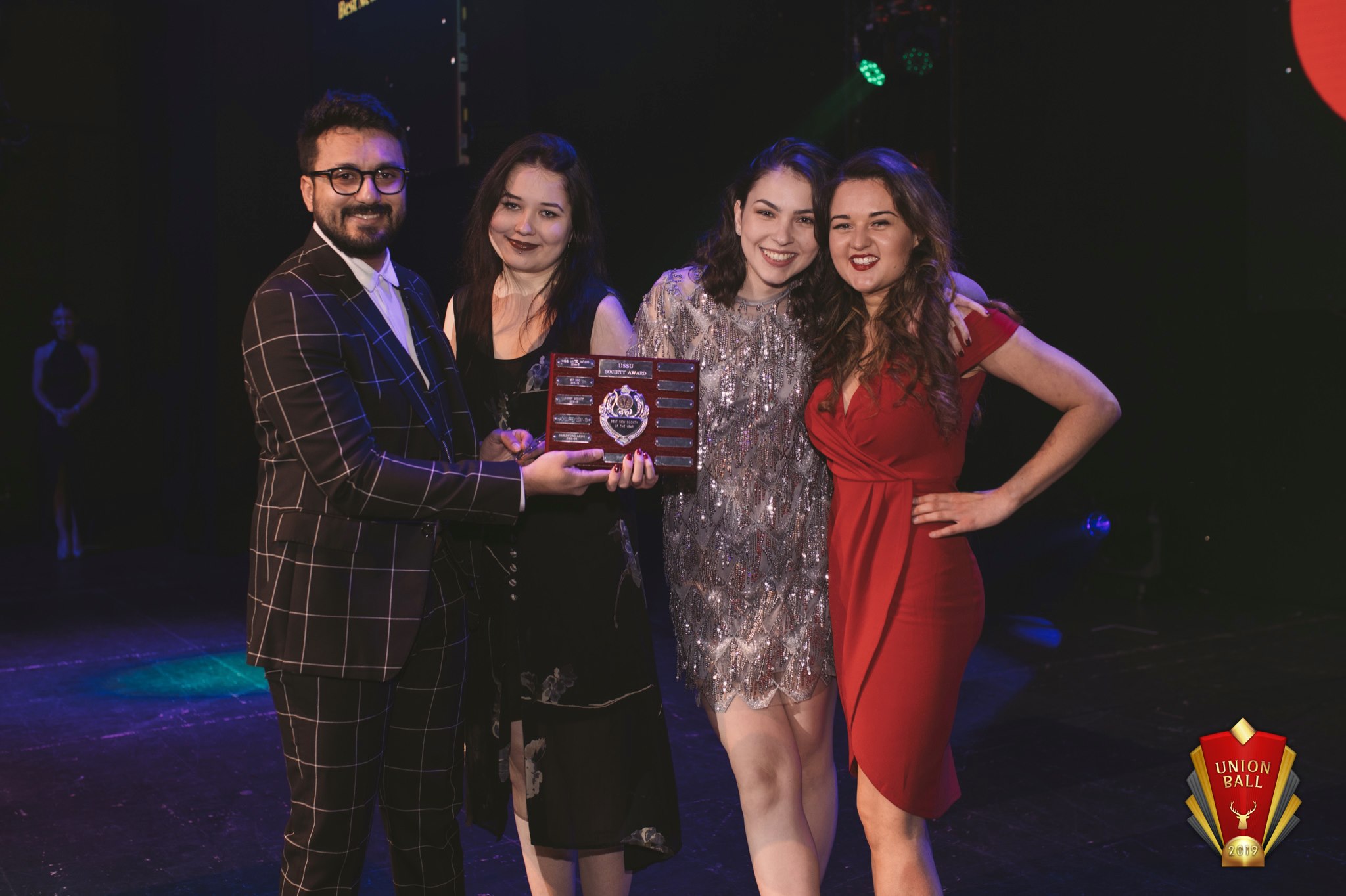 What does your society stand for? Can you tell us a little bit about what you do?
Our society aims to help both the students and the local community on social and environmental matters. We have a large focus on fundraising events, which promotes positive messages to the attendees. This year, we have organised "Blind Souls."  This was a fundraising event that promoted radical inclusion, acceptance and a lack of prejudice within our society. All proceeds were donated to Sight for Surrey.
On our "To do" list is "Surrey's Got Talent", probably our biggest event so far. We also aim to volunteer and support the local community as much as possible. Events we have been involved in include: the Firework Fiesta, Guildford Action Sleep Out, the Pancake Race, Kelly's Guildford 10K and Guildford Beer Festival. One activity we are proud of is the "Litter Pick Day" we organised.  We sourced around 15 volunteers, who cleaned the litter from our Campus, all the way to Tesco.
We are hoping to organise more environmental activities in the future and to significantly increase our volunteer base. We would love to have you on board!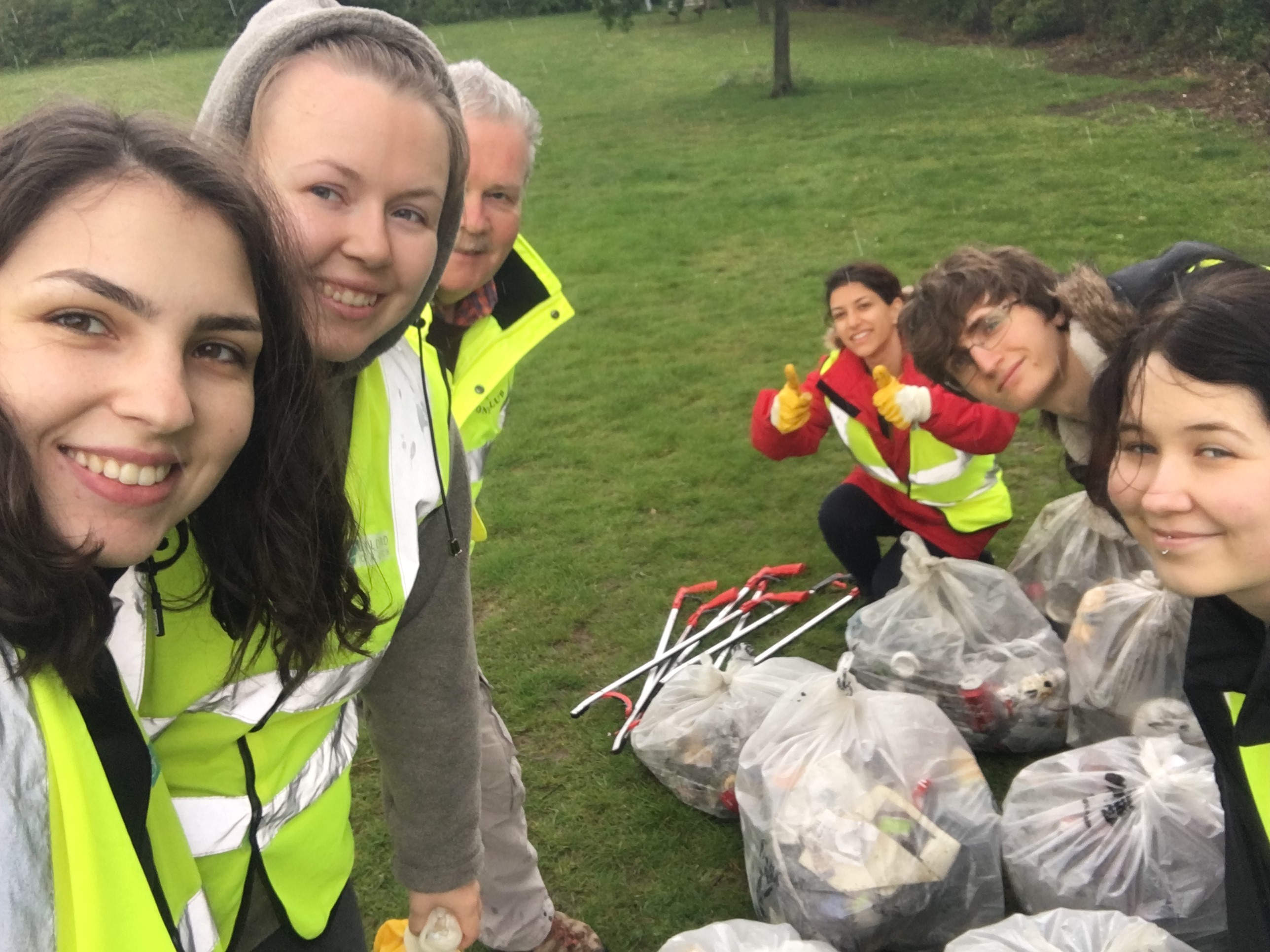 How do you join your society?
Please contact us on our Facebook, Instagram or email us on ussu.guildfordleos@surrey.ac.uk
Is there a membership fee to join? If so what does this cover?
We did not charge a membership fee this year. However, this may change once the new committee takes over.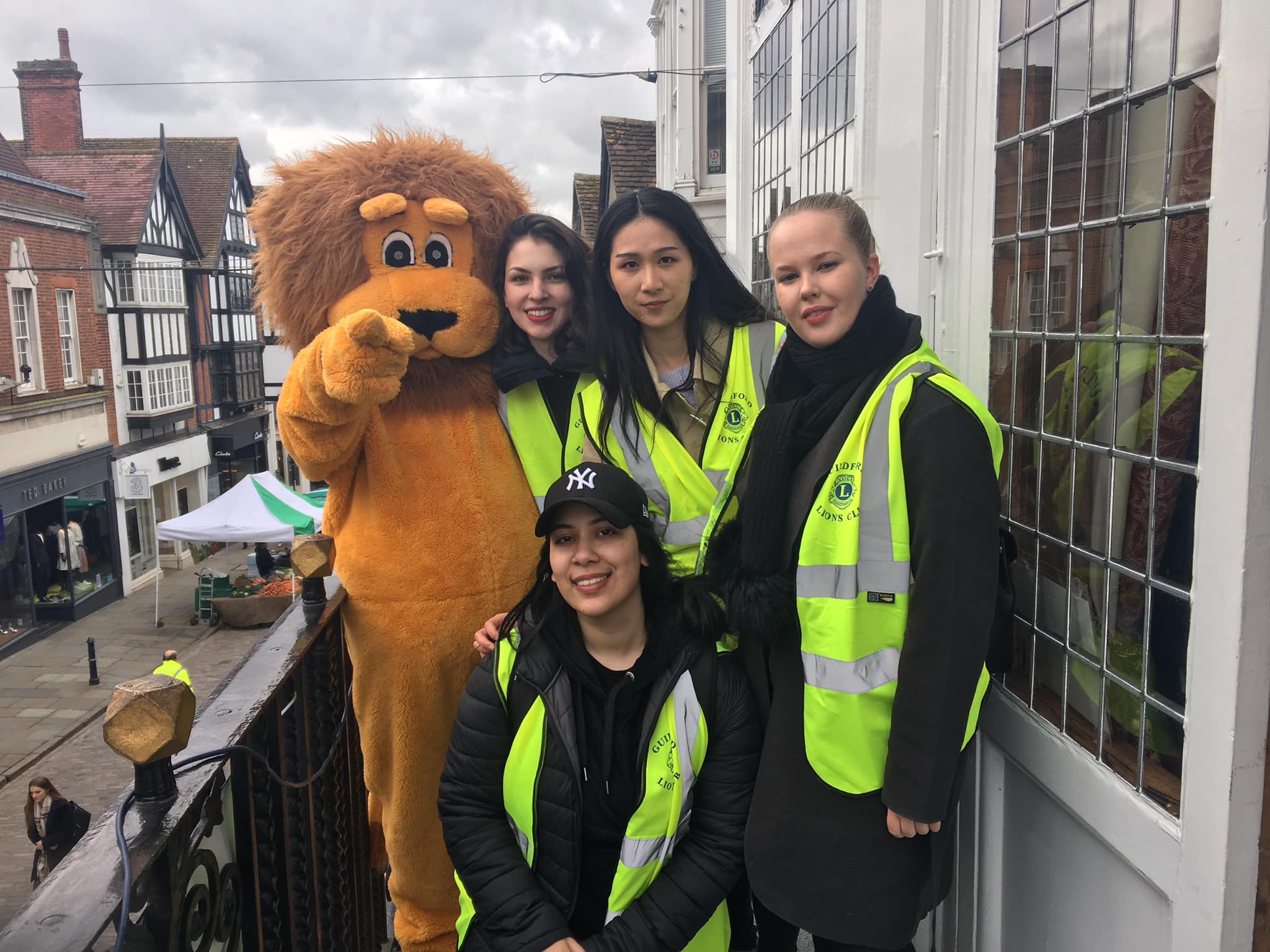 Are there any benefits from purchasing the membership? Society social cards? Etc
Benefits would include the opportunity to be a part of a huge international charitable movement (Lions International), to volunteer and to organise an incredible variety of events. You will be able to develop several skills such as communication, teamwork, leadership, problem-solving, and project management. We are a lovely bunch of people that regularly organise fun social events for the members.
Do you hold any social events? If so what are they?
Our social events include nights spent singing and dancing in Hari's Bar, Karaoke, Bar Crawls and many more. We are very open to fresh ideas and would love to hear your thoughts on this.
As a new student, it may be a little daunting to attend a social when they do not know anyone. What's your best advice for first year students?
If you are interested in attending socials at the beginning of your first year, it might be a bit scary to go on your own. Spread the word and ask your flat mates and course mates to join you!
The University of Surrey is incredibly diverse (both in terms of multiculturalism and interests) and it's impossible not to find at least one person who has the same interest as you do. However, if nobody's free to accompany you, get outside of your comfort zone and enter that room smiling! You'll meet lovely people, who love similar things as you do and who'll be more than happy to meet you. I promise you, you won't regret it!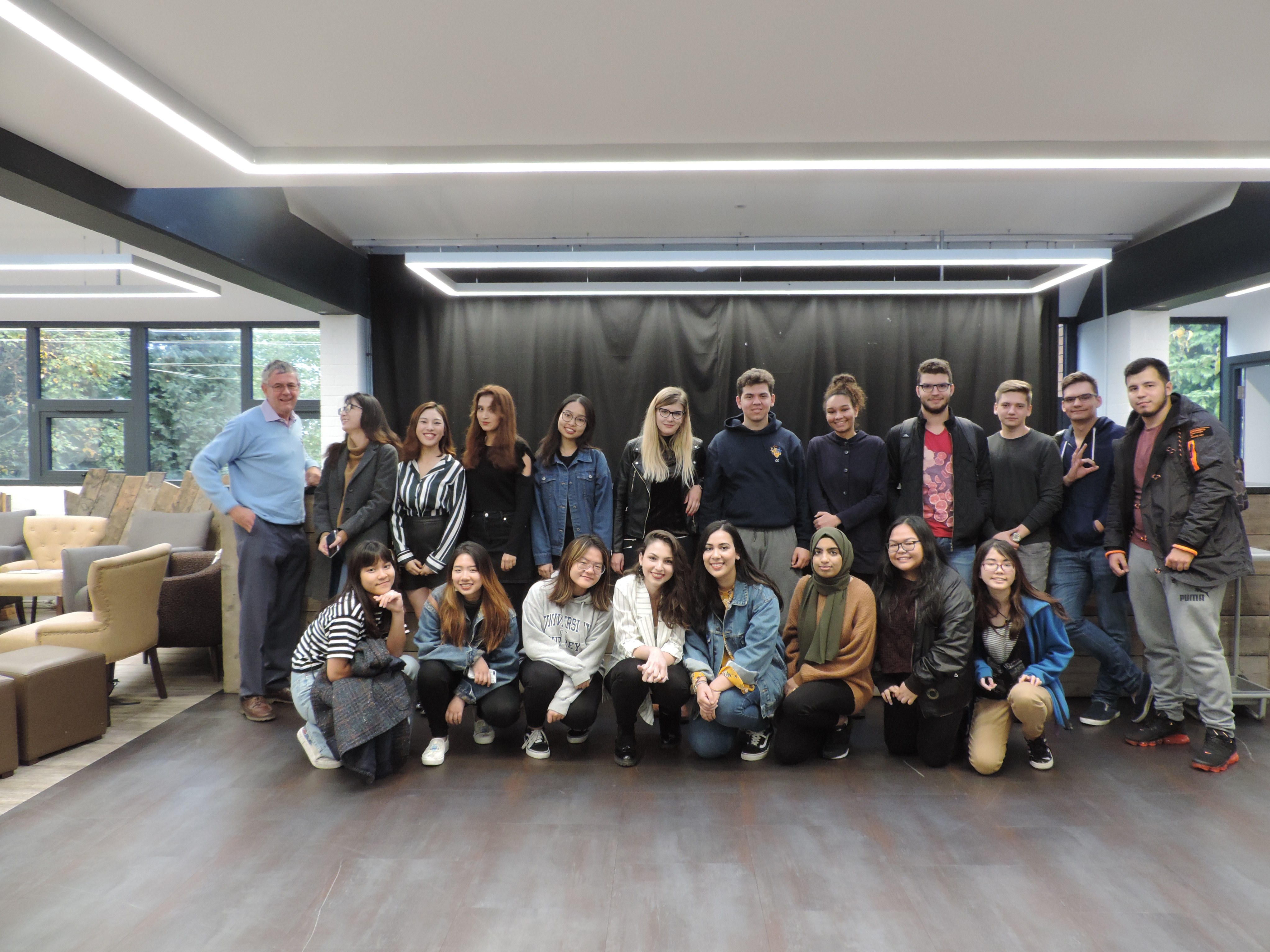 Could you tell us a little about being on a committee? Highlights and challenges…
Being a part of the founding committee of Guildford Leos has been a very interesting journey!
At the beginning, it seemed like the odds were against us as we had missed the Fresher's Fair, needed to spread the word about our society and had to balance the society's admin with our studies.
However, the Committee has worked really hard to make the new society work, investing a lot of time, effort and energy into Guildford Leos! We have motivated each other and never gave up! We have started DOING, instead of just TALKING!
We have now organised numerous local events, including many environmental activities. It became more and more exciting every single day! We are really proud to have grown so much in such a short period of time. This was acknowledged by the Students' Union, who awarded us with the Best New Society of the Year Award.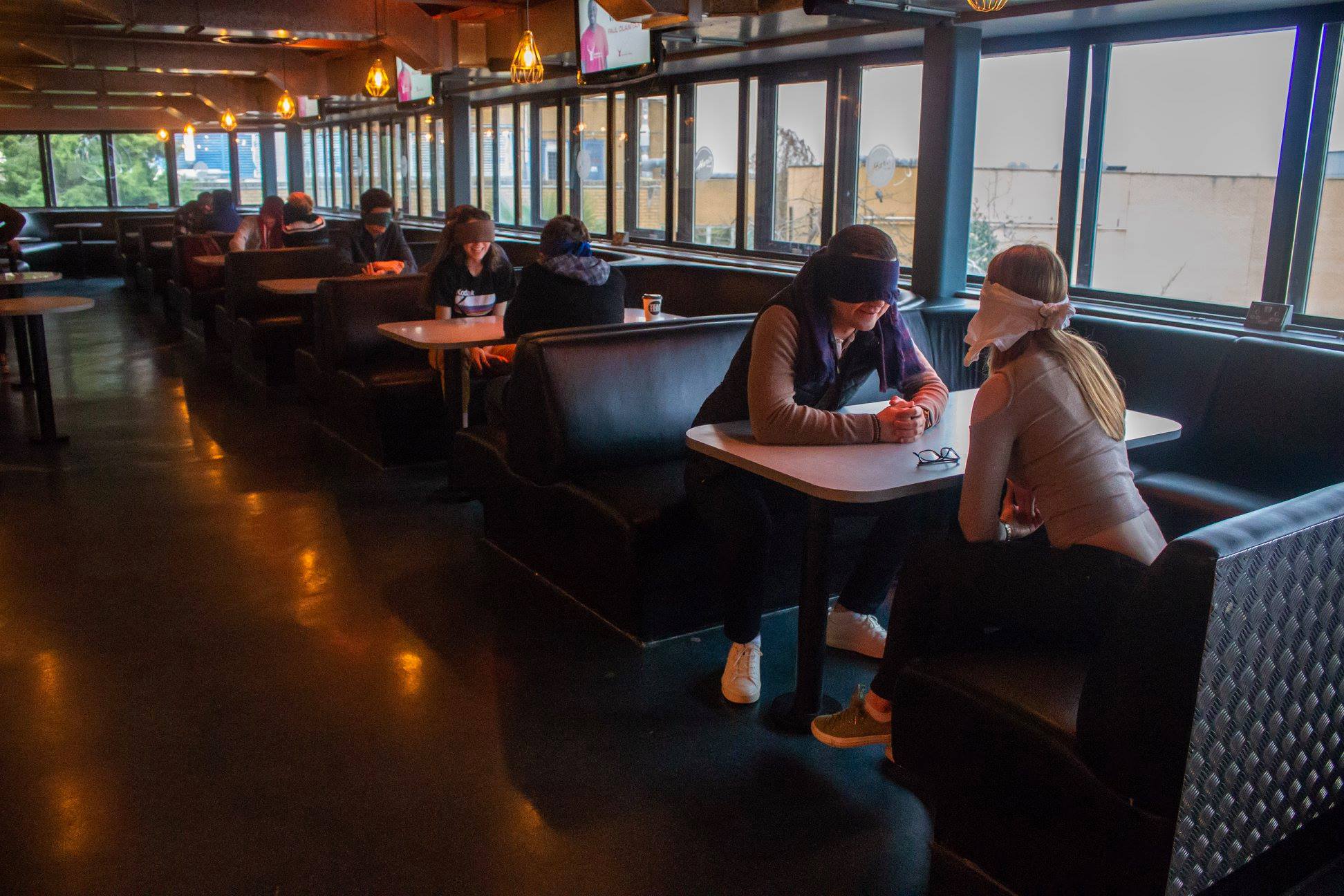 What's your fondest memory as a society member?
Our loveliest memory is this year's Union Ball, when we won the Best New Society of the Year Award. When we heard our name, we realised for the first time how far we have come and what an impact we had in the local community. That's when we knew all the hard work, effort and energy we invested in Leos was worth it! That's when we knew our dream came true! It felt amazing!
Why do you think people should join your society?
We are a bunch of lovely people, who really want to make a change in the student and the local community! We love to volunteer and to give back as much as we can. We take action! The more member we have, the bigger our impact will be! We would love to have you on board! #BeThatSomeone