Find out everything you need to know about MathSoc by reading our interview with George!
Please introduce yourself – what year are you in? What degree do you study? Some of your interests? Position in the committee?
My name is George Bowden and I'm the Vice-President of MathSoc. I study Mathematics but I'm keenly interested in foreign languages.
 What does your society stand for? Can you tell us a little bit about what you do?
We try to help all the students who study our course, by giving them the resources they need to do well, thing like revision sessions and organisation of "interest only" seminars. We also arrange socials because an important part of university is the people we meet.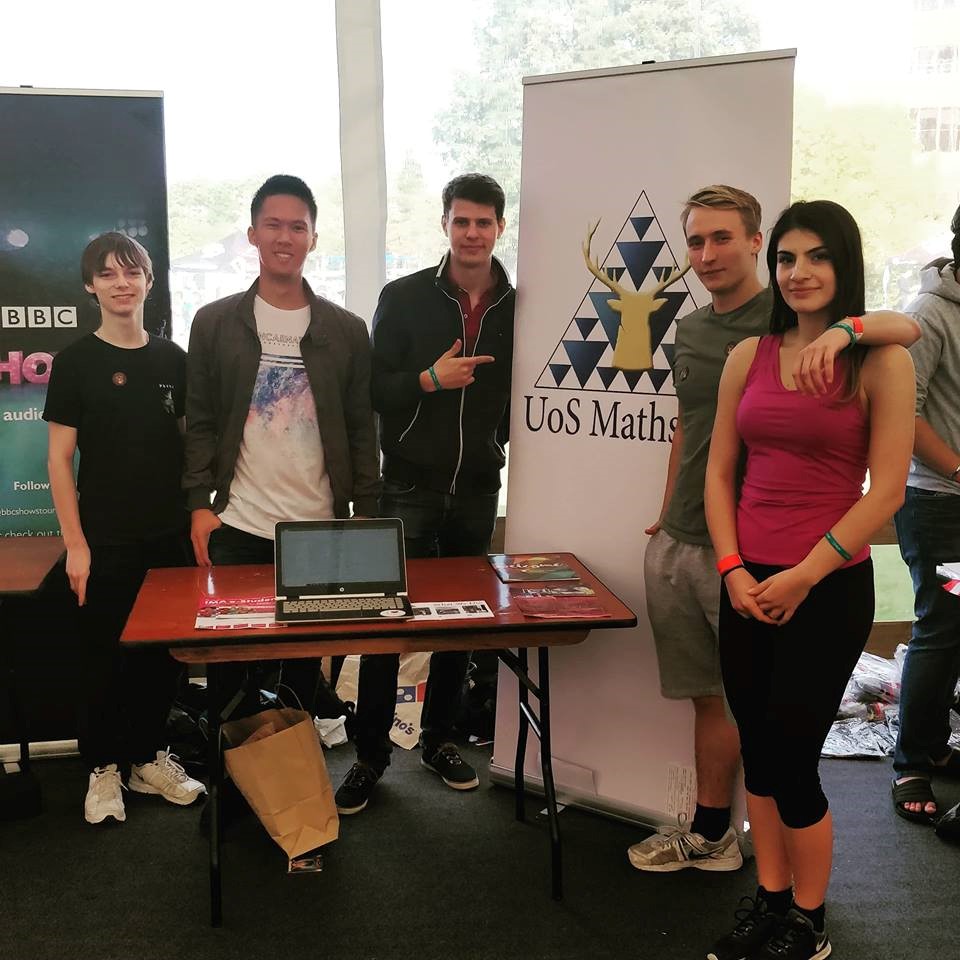 How do you join your society?
By studying Mathematics you are automatically enrolled, but you can sign up on the USSU website.
Is there a membership fee to join? If so how much is this?
It's free!
Do you hold any social events? If so what are they?
We hold a social event at least every other week if not more, including drinking and non-drinking socials to make sure everyone gets something they like.  These have included bowling, BBQs and collaborations with FilmsSoc. We also held a social at Rubix with 8 other societies for a FEPS themed night out!
As a new student, it may be a little daunting to attend a social when they do not know anyone. What's your best advice for first year students?
Go for it! Taking a chance to see something new is always a great way to make new friends, meet new people and expand your horizons far past your expectations.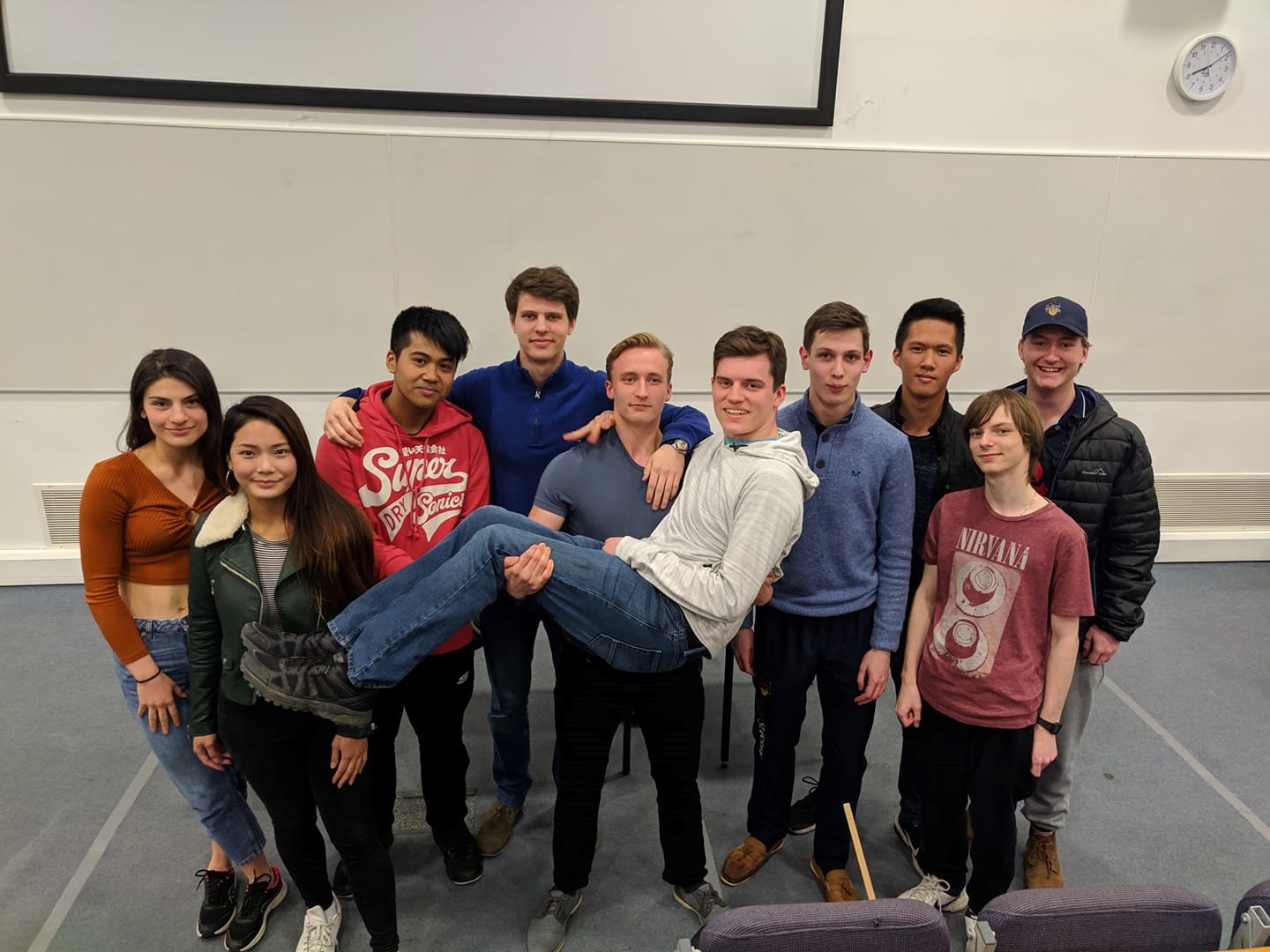 Can you purchase society clothing?
No we don't have any clothing yet but we do have society tops that are usually worn on the bar crawls.
Could you tell us a little about being on a committee? Highlights and challenges…
Being on any committee comes with a world of challenges and benefits. It can be challenging to balance committee work with your studies, during exam times and often difficult to create enough events, socials and activities. The chance to work with good, like-minded people is an amazing opportunity and one that I believe anyone should go for!
What's your fondest memory as a society member?
My fondest memory is my first Maths Soc bar crawl, in my first week at the University of Surrey. I met many of my friends and made some very funny memories!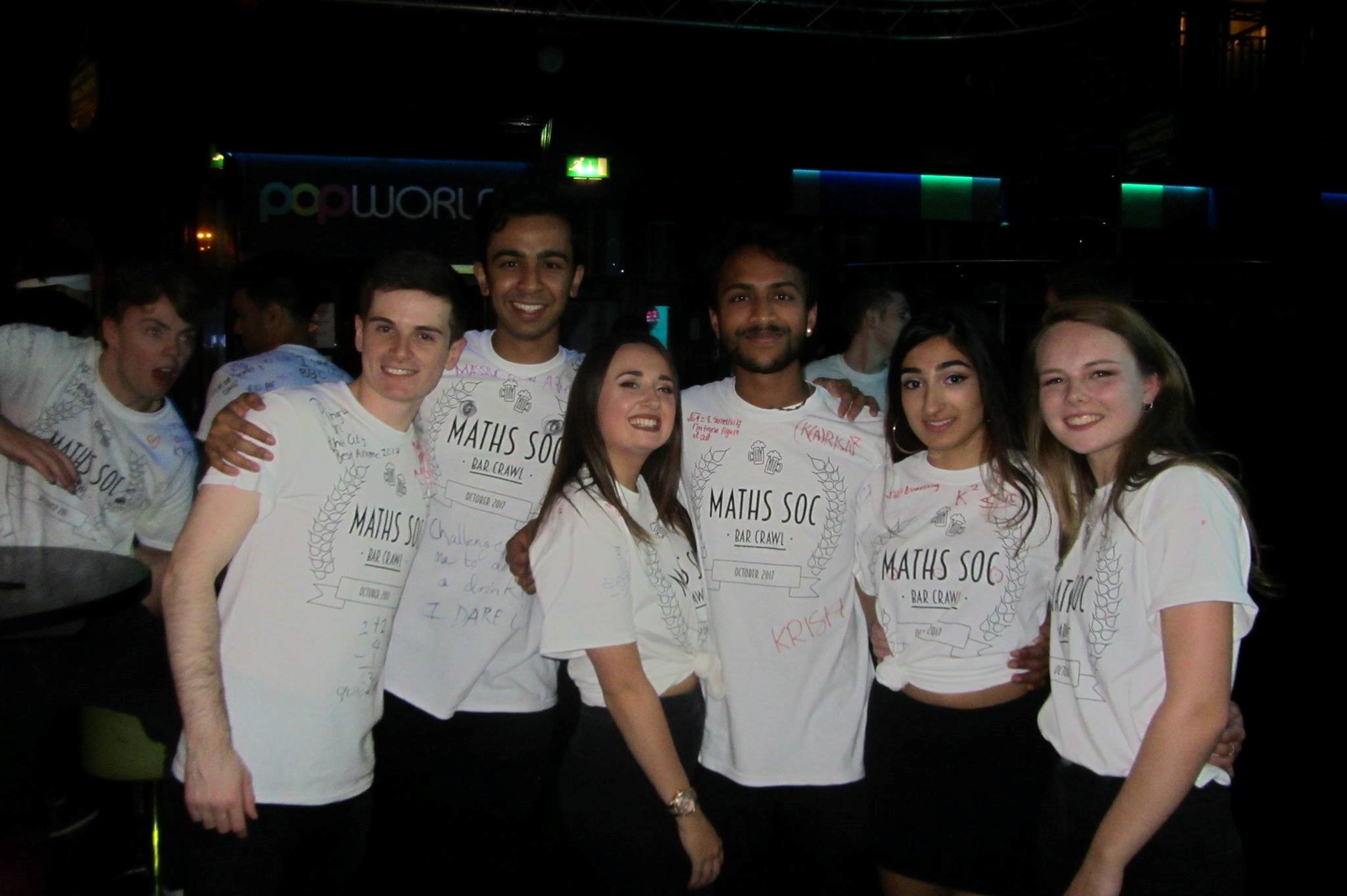 Why do you think people should join your society?
Students should join Maths Soc either if people are keenly interesting in Mathematics, or would just like to attend a pub quiz.  We have events or sessions that encourage students to have a laugh or to learn something new.
Take a look out our Facebook and Instagram pages to keep up with what we're up to!