Surrey Sports Park is situated on Manor Park ,which is about a 25-minute walk from the main Stag Hill campus or a 5 minute bus ride. It is an incredible facility and has already massively impacted my time at Surrey.
There's plenty at Surrey Sports Park including a 50m swimming pool, a 120-station gym, a fantastic climbing wall, outside and inside courts, pitches and much more. The University of Surrey has something called Team Surrey, this is the overall branch for all physical activity, whether that's just using the gym, playing competitively for teams or just tracking your own physical activity.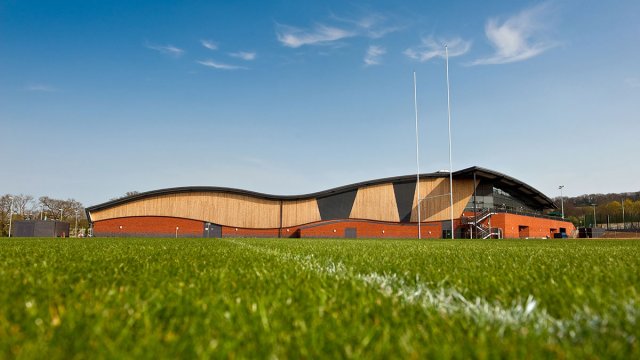 Memberships
The sports park offer a range of memberships as well as pay as you go sessions. You can get either a bronze, silver or gold membership depending on how much you want to use the sports park and what times would suit you best.
For example I have the gold membership which is the most expensive (£280 for new members) however it means I can use all the facilities including the gym, pool, sauna and steam room at any time, I also have access to all the classes and can book courts and arenas.
Silver membership (£211) means you cannot use the pool which is perfect for those who aren't interested in swimming; however you still have access to all classes and the gym.
Bronze is cheaper (£133) but restricts you to off-peak times which is between 6am and 3pm on weekdays and anytime at the weekend. You can also just get a swimming membership (£133) which gives you access to the pool, sauna and steam room.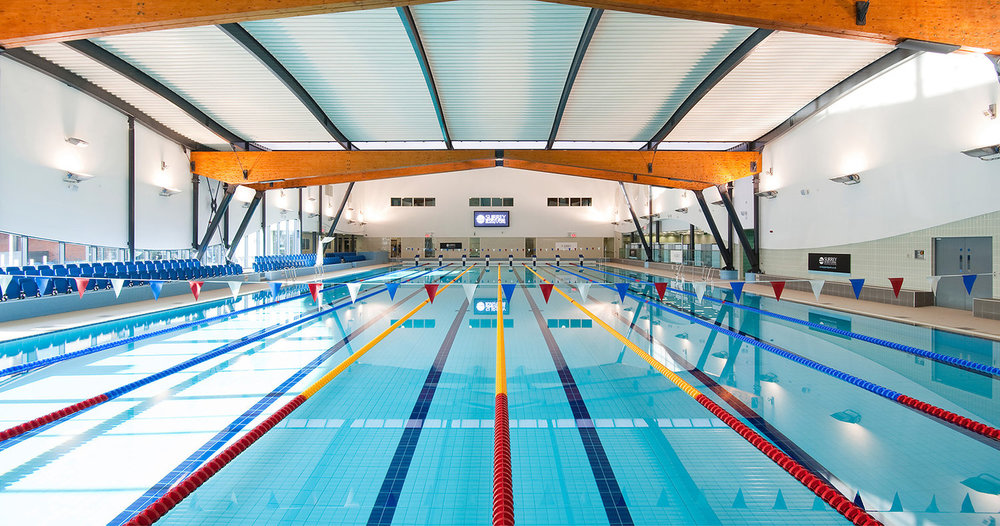 Classes
Personally, I have used Surrey Sports Park mostly for the classes. There's a huge range of classes on everyday including legs, bums and tums, body attack, body pump, yoga, zumba and the list goes on. These normally cost around £6 each but with a membership they are free and there's no restriction on how many you can attend. I have been going to a synergy class regularly, which is basically a quick 30-minute circuit class, I feel this has really helped me both physically and mentally.
PlaySports
However, if you didn't want to get a membership and just wanted to play a sport occasionally, there is something called PlaySports. These are £3 sessions (or free with gold membership) which run every week – you do not have to be part of a club or society to attend. They are also a brilliant way to try out new sports and are a great way to socialise and make new friends.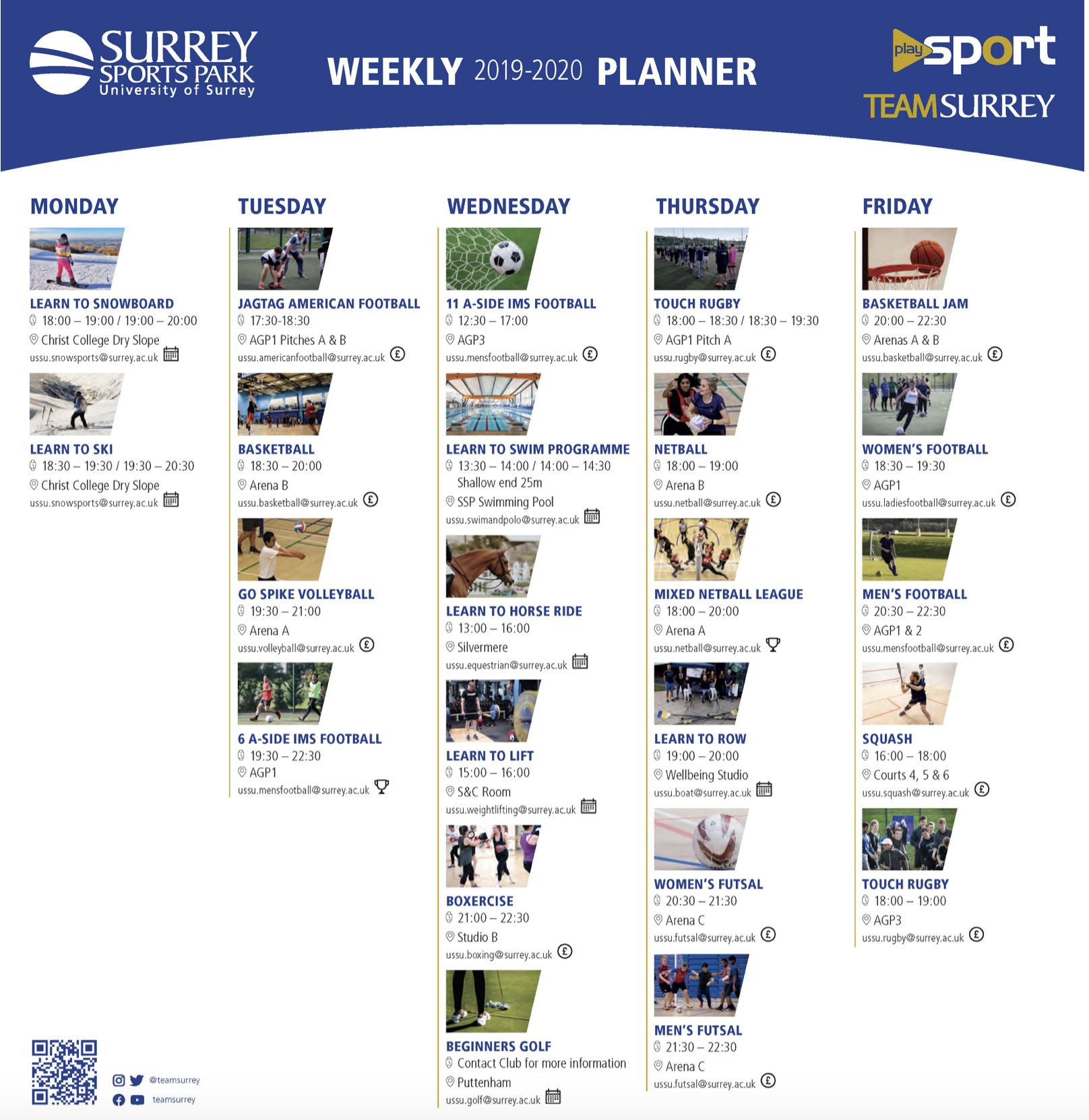 There is also the opportunity for you to join sports clubs and societies. There are a huge range including Cricket, Ultimate Frisbee, Fencing, Karting, American Football and so many more. Most clubs have social sessions as well as the opportunity to play in competitions and trials. I have for example joined the Dodgeball team this year – they have sessions Wednesday, Thursday and Friday evenings. They also hold separate training sessions and woman only sessions.
Places to eat
If you were at the sports park and fancied a snack, lunch or dinner there are a few places you could eat. Firstly, Starbucks is open 7am-7pm which has a lovely seated area inside as well as outside. There is also a sports bar called The Bench Bar which serves food Monday- Friday 12-7pm and 12-4pm at the weekend. Their menu has burgers, nachos, salads, sandwiches, breakfasts and more. They broadcast live sports and host regular quiz nights; Surrey students also get 20% off! It is definitely worth a visit.
Surrey Moves
If however you didn't want to go to the sports park or get a membership, Team Surrey run something called Surrey Moves, which is a programme where you can track your own activity and earn rewards. I have been doing this for over a year now and have found it very motivating. I've also benefited from new water bottles, hoodies and free coffee vouchers!
Therefore, whatever your preference, Team Surrey offer an excellent range of options and opportunities and I definitely recommend making full use of the Sports Park and it's amazing facilities.