It has become a an increasingly worrying and strange time for everyone in the world including everyone at the University of Surrey. The teaching and assessments for the rest of the academic year has moved online. Whilst the majority of buildings and facilities on campus has closed, the University has put many measures in place to ensure students can comfortably continue with their course.
Zoom
The biggest change is probably the adjustment in teaching styles as face to face teaching can no longer happen. Surrey has had to adapt to online teaching which is mostly happening via a platform called Zoom. This is very similar to the more known platforms; Skype and Facetime. It is really easy to use and so far I have had a really good experience with it. The lecturer just sends you a link and you join a group video call at a set time. You can choose to have yourself muted and/or your picture hidden. From my experience the lecturer prefers you to mute yourself just so they can talk with no disruptions but then welcomes you to unmute yourself to ask questions. There is also a chat section where you can type comments and questions to either the whole class or just to the lecturer separately. This means that it meets everyone's different learning preferences and it is extremely easy for all to use.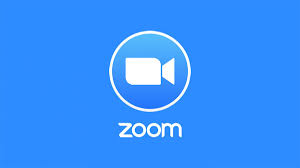 SurreyLearn
SurreyLearn is our online learning platform where all the course content is uploaded to. This has always been useful for me but has proven even more beneficial during this time. All our lectures, tutorials and reading content is uploaded to SurreyLearn meaning we always have all the content from the module readily available. It makes revision so much easier and helps to keep me organised, especially as everything is in the same place. During this time however, my lecturers have been uploading all zoom recordings to SurreyLearn so if I was unable to be available for a Zoom meeting I could catch up on it later on.
Centre for Wellbeing
As well as academic support, the University has continued to provide wellbeing support. This is extremely important for all students, especially at a time like this. The Centre for Wellbeing has introduced a new virtual wellbeing waiting room which occur daily from 10am-3pm. They are one-to-one meetings which also take place on Zoom, providing a safe space for both students and staff to talk to someone and get advice. They have also begun sharing daily tips on how to protect your physical, mental and emotional health, this comes out in the daily bulletin provided by the University, so it means it is accessible and easy to keep up to date with.
Student Union
The Students Union have also been extremely supportive throughout this time. They have represented the students in relation to accommodation, resulting in the release of those students living in halls from their contracts. The Union has also supported students academically in the sense that now students do not need to provide evidence to submit an extenuation circumstances application. They have also lobbied with the University to introduce a 'safety net' policy which means students cannot achieve any lower than their average as of the 12th of March.

The movement to online learning has definitely been a challenge but I couldn't fault the University in the way they have dealt with it and the support they have provided to all students.