Read a book
I have a long list of books I have been meaning to read for ages, but I've never found the time to do get through it. So now I suddenly have a lot of time, I've been reading a great adventure book called 'Away with the penguins' by Hazel Prior. It's about a lady who takes a voyage to visit penguins in Antarctica. We may not be able to leave the house as often as we like, but a book will take you anywhere you want to go!
Try a new hobby
Now is the time to get creative! I've been practising my baking skills during lockdown and my family have been loving it. The internet is filled with so many free recipes, so why not give one ago? It keeps you busy and you get to enjoy the tasty product of your hard work! There are also so many online tutorials for many different crafts and DIY projects. Some of my Surrey friends have been making scrapbooks and journals which look amazing!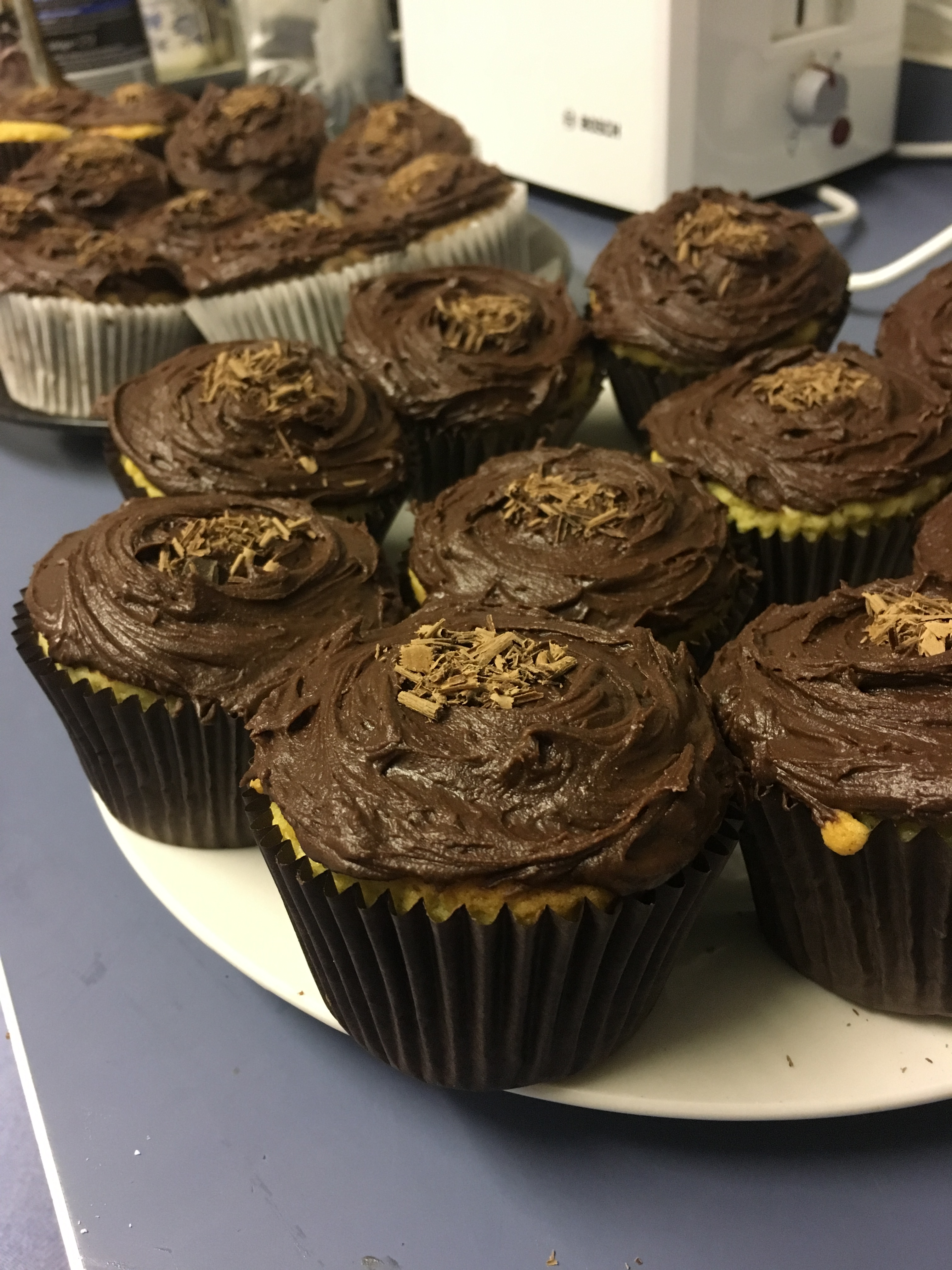 Take your daily exercise indoors or outside
If you don't want to leave the house, there are a huge array of home-work out videos to follow online, so you can turn your living room into the gym with a click of a finger! You can also go outside once a day for a walk or run to get some fresh air. If you're still in Guildford, there is a lovely walk along the River Wey which is very picturesque!
Guildford's River Wey
Take a virtual day out
Again, the internet is brimming with opportunities; there are so many online destinations webcams out there. Now is the time to get exploring as you can livestream spectacular views such as an Orlando beach straight from your couch. There is also an app you can download called 'Let's Day in' with an array of virtual events such as virtual parties and art classes. All of these events are free of charge!
Have a tidy up
It might sound boring but now is the perfect time to get organising and decluttering! Your future self with thank you for it. When we can finally go outside again, you will be wanting to bask in the sun and get out there, as opposed to tidying your messy room. If you want inspiration, there are many 'real time' tidying videos you can watch on YouTube to inspire you on tidying techniques, from organising drawers to folding your clothes!
Listen to a podcast
There are so many podcasts available to stream, covering so many topics! Take a browse and choose one that interests you. I've been listening to a lot of TedTalks, which has been really interesting and I've managed to find many that relate to my Business degree course, here at Surrey, so they've been really useful!
Watch some Theatre
"We can't get to the theatre!" I hear you all cry! But fortunately, the Internet has saved us again, the National Theatre will broadcast some of its most popular productions during lockdown every Thursday night at 7pm. And the best bit is, it's free! But I can't promise it will be as good as the University of Surrey's MADsoc 2019 Panto…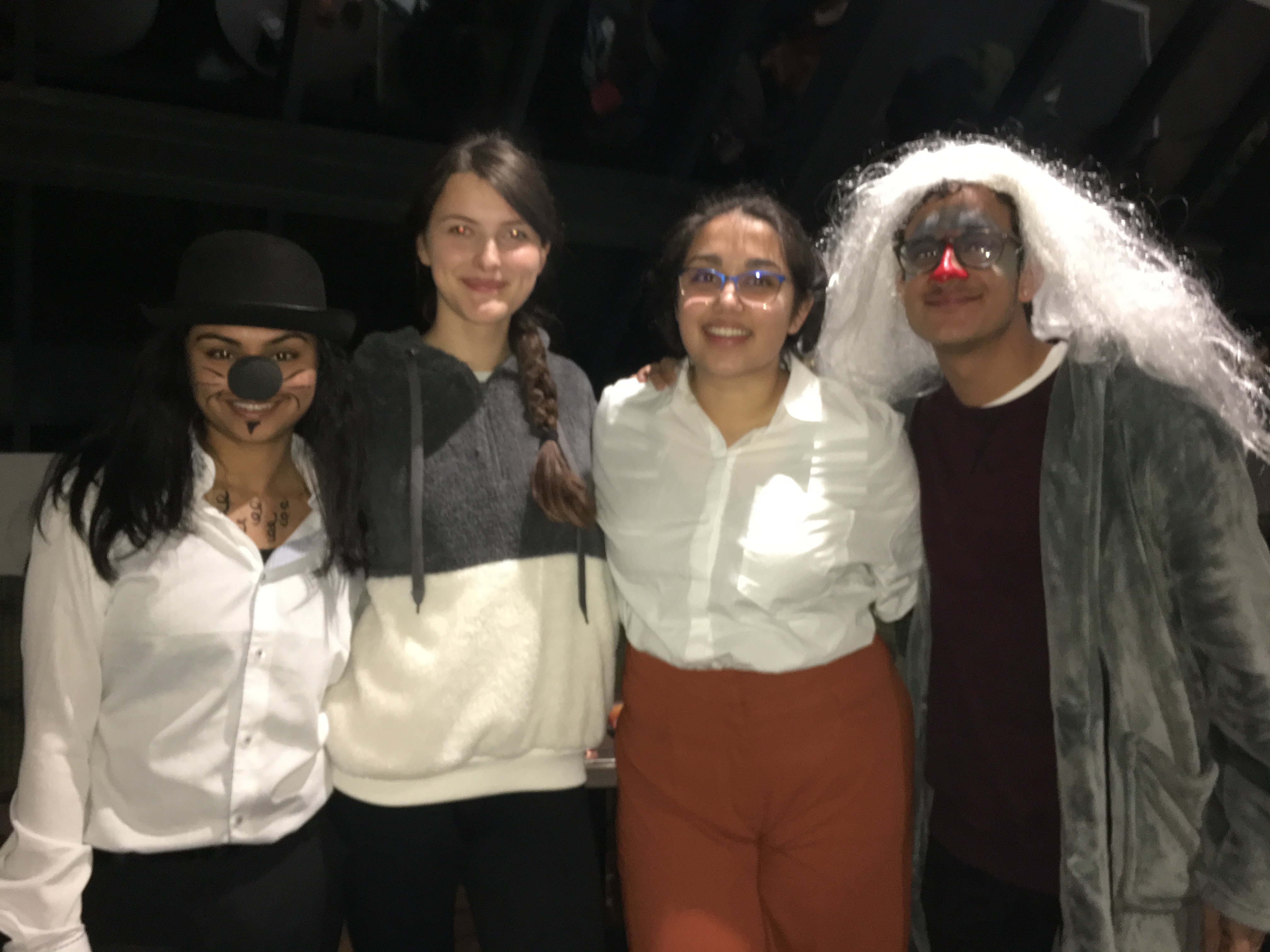 Host your own 'Come Dine With Me'
As we are all missing eating out, why not spice dinner up with a pinch of competitiveness? Have each member of the family or flat make a three-course meal throughout the week and judge each person's cooking skill. It makes dinner indoors much more entertaining!
Have a film marathon
If you and your household are bored, it's always great to binge watch a series or film together. I've personally been enjoying watching a Harry Potter film with everyone and our favourite snacks each evening.
Call your friends and family!
It's important to still try and keep in touch with your friends and family and let them know how you're doing. You can it more fun by making a pub quiz together or having a bingo night online. But again there are plenty readily available on the internet to download!