Something that I really wondered before I came to university was what campus was like in an academic sense. I'd seen lots of posts about what campus offered when you wanted to escape, but not many about what it was like to study there! This blog will be not only about the lecture hall facilities but also about what its like to revise and study on our campus!
Lecture Halls
We have so many lecture halls on campus, you'll probably never sit in all of them! The lecture halls look like you'd expect, all with a slightly different layout, design and capacity. Some lecture halls have individual seats with your own desk, others have a long table along the row shared between all. It is important to remember that not all lecture halls have charging points. So, if you're like me and prefer taking notes on a laptop or iPad then make sure its fully charged before you leave your accommodation! However, if you're in a seminar room or classroom – there's likely to be a plug nearby!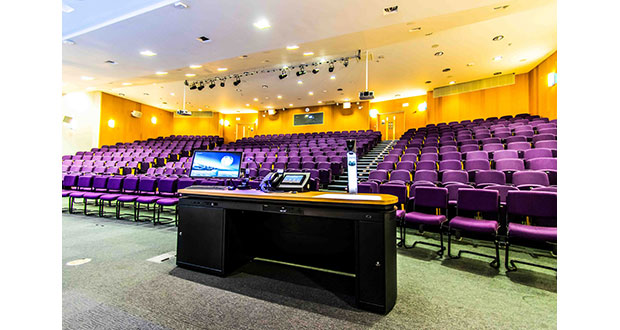 Library
One of my favourite places to study and revise after a lecture is at the Library. The library is made up of 5 floors, all with a different purpose and style! For example, some floors have rooms which are dedicated to complete silent study. On the other hand, floor 4 is dedicated to group study! My personal favourites are either Level 2 or 3 as they're the perfect balance between silent study and a little bit of chatting. A great bonus is that I never normally find it difficult to find a great space in the library. With over 2300 study spaces, there's always somewhere to sit and get on with your independent studying! The library does have lots of charging points at most of the desks. Some even have USB points alongside the normal plug sockets so if you've bought your phone charging lead then you can charge that at the same time as your laptop!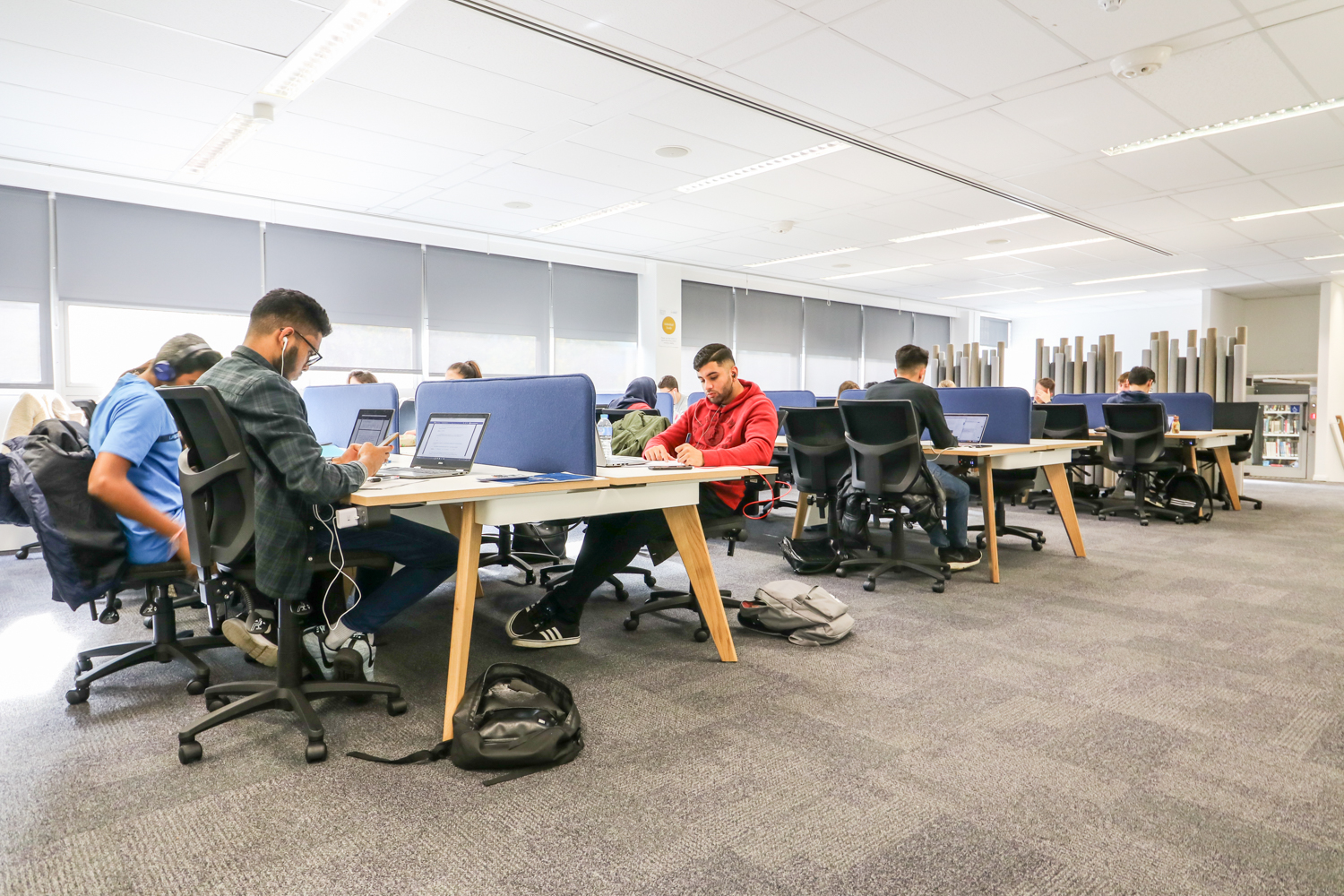 Library+
When it does get to exam season, the library can get quite busy. The university have recognised this and they open up another building for studying – Library+. This building is opposite the library and is normally called the AC building (its the floor below the Psychology department). This is great as there are lots of empty classrooms where you can either sit by yourself and get on with silent revision or go with your friends/group project members and all work together!
Hive
Something that also opened recently is the Hive. The Hive is a multipurpose building which is great for revision and studying. Additionally, you can go there with any queries that you have and the staff at the desk will be able to help or point you to the right people! As you can see in the photo below, the Hive is a very open space so great for group projects or revision. However, if you prefer silent work then you can easily put your headphones in or sit in one of the individual booths. The Hive also has a kitchenette so you can always bring your leftover dinner to reheat for your lunch! I really like to go here after lectures to consolidate the knowledge I've just learnt, I find this space really relaxed.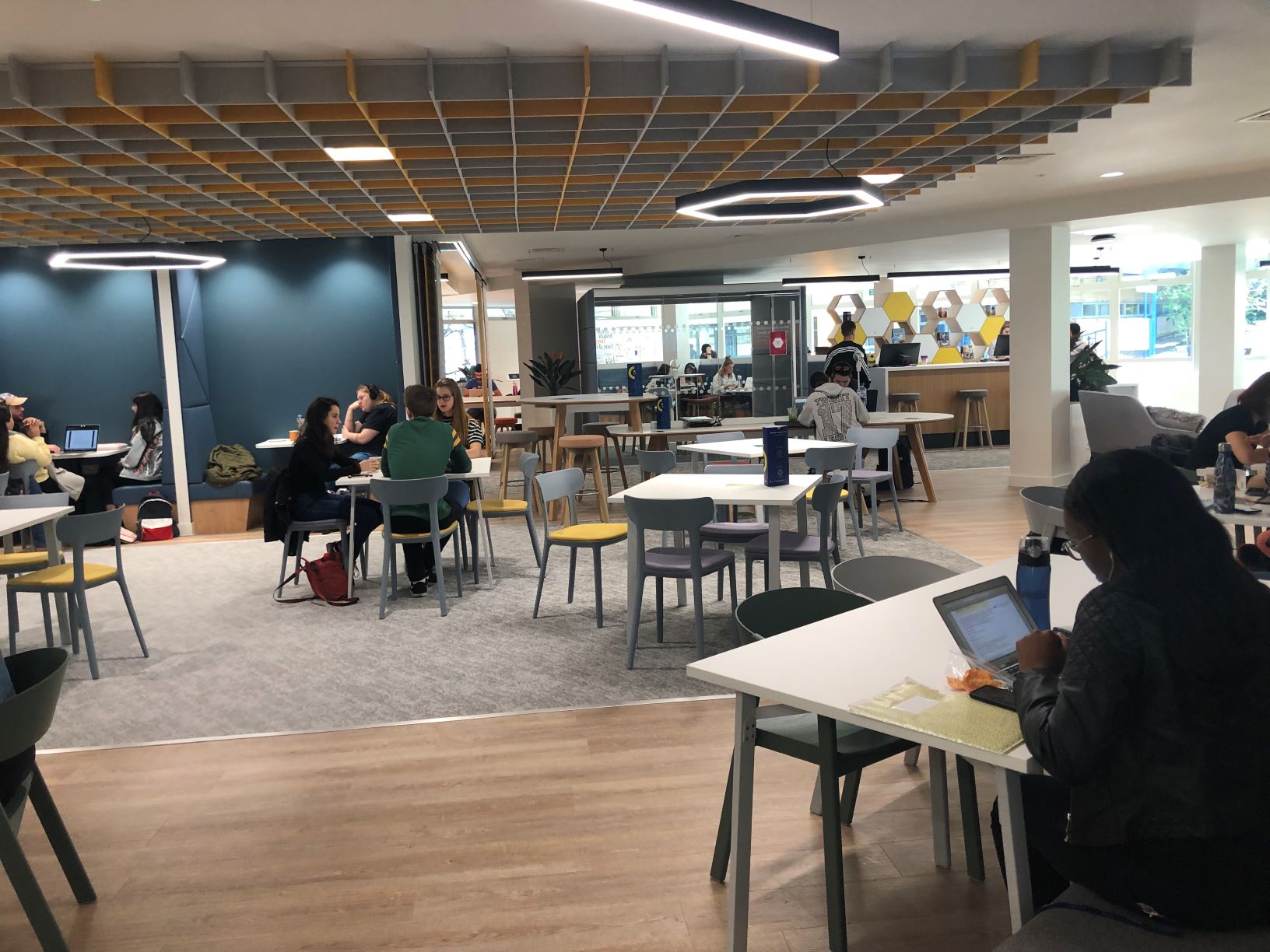 Lake
The lake isn't an obvious choice for studying and revising on campus. But during the summer months this is such a great place to not only relax but to be productive too! There are plenty of benches all around the lake (as you can see in the picture below) which are great for catching up on some reading or testing yourself with flashcards. If there aren't any available benches then the library do offer picnic blankets which you can borrow and sit on the grass to revise. The tranquil and quiet nature of the lake makes it so lovely to study there!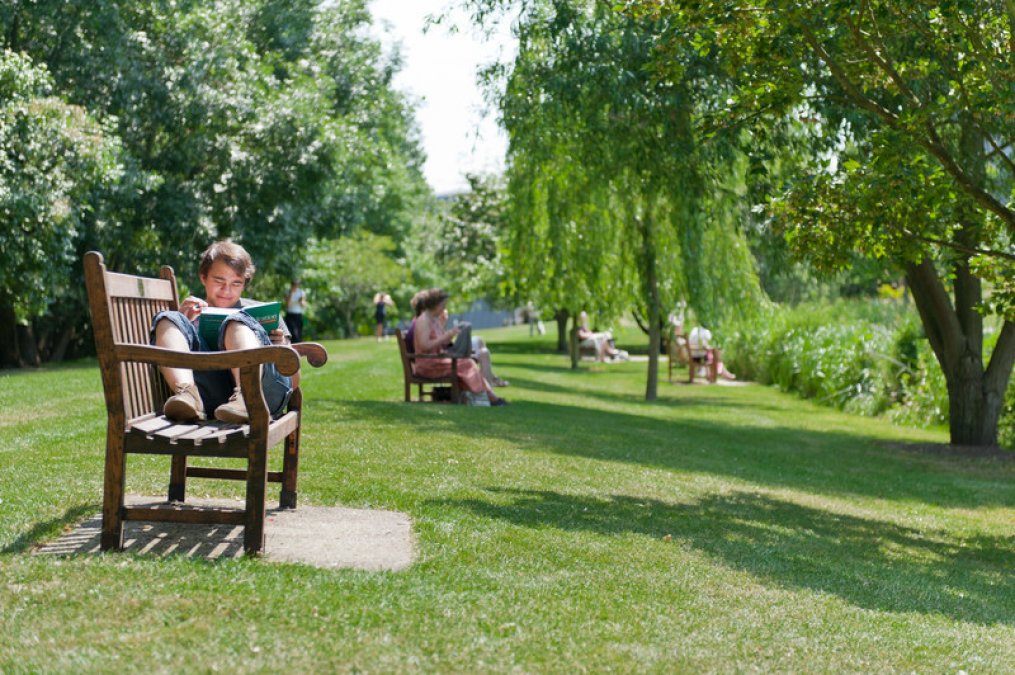 I hope this helped you with the academic side of university! There are so many undiscovered places on campus where you can study and revise. The choices of spots that we have at Surrey do make studying a bit more enjoyable!