Given the current circumstances and with everyone being stuck at home, I thought it would be a good opportunity to give a small insight into what it is like to study Law at the University of Surrey. We have recently had a few questions from perspective students regarding the course that I will also try and address.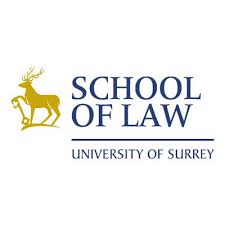 Course Structure
A little a bit about how your week at Surrey would be structured when studying a Law degree: every semester you will study 4 modules, for each module it is typical that you would have 1 lecture and 1 tutorial. The lecture is often 2 hours with the tutorial only being 1 hour. Some lecturers decide to organise this differently but from my experience, most modules decide this structure works best. So that is 3 hours a week for each module which is 12 hours in total. The lectures will provide you with the basic information you need to understand the topic, which is then discussed further in the tutorial.
The tutorials are really helpful for me, they solidify the topic and give me the opportunity to ask any questions.
Modules
With regards to which modules you will be studying, in your first year it is probable that you would take the same modules as I did, these are 4 key modules; Contract Law, Criminal Law, Tort Law and Public/EU law. This is however only for the straight Law LLB, the university also offers Law with Criminology and Law with International Relations. In these courses, one of your key modules will be substituted with a module from either criminology or International Relations and you will take that substituted module the following year.
Going into second year, you are given one optional module each semester. During my second year I studied Sentencing and Penal Policy in the first semester and Law and Economics in the second semester. In final year however you are given the freedom to choose all your modules, the options available range from Family Law to Employment Law with many in between. 
Workload
A few questions have arisen regards to the workload and reading requirements in a Law degree. Most modules will set you work for each tutorial, it's normally a set of questions and some reading. I'd say if you did all the reading thoroughly, it would take you 2/3 hours to prepare for each tutorial, so that's 8-12 hours each week. Sometimes lecturers set reading to do ready for the lectures, this may take roughly 2 hours a week, however, not all modules do this (so maybe allow 2-6 hours for that).
On average I would say that 12-14 hours a week is roughly how long you may spend outside of lectures and tutorials. Although, this is just an average based off my time. Everyone works at different speeds so do what's right for you.
The Law Society
The Law Society is also a fantastic part of the Law School at the University of Surrey and definitely something I would recommend getting involved with. They organise a source of competitions, including moots, mock trials, negotiations and client interviewing.
They also arrange court trips and help you with networking amongst a huge variety of legal professionals. As well as multiple social events throughout the year, including the Law Ball.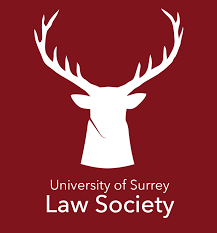 My top tips to prepare for Law at Surrey
Finally, I just wanted to finish with some top tips on how you can prepare yourself to study Law at Surrey.
I would suggest holding off buying any books until you actually start. I made the mistake of getting ahead of myself and buying the textbooks off Amazon and then when I started at Surrey, I realised you could buy all the textbooks in a bundle at a reduced price from the University of Surrey shop (Appleseed).
I don't think it's necessary to do extensive research into the law but if you want to you can. All lecturers will start teaching with the assumption that no one has studied law before, so don't worry if you haven't done A level Law.
Finally, make sure you take time to relax!