Moving away from home is one of the biggest changes/challenges that happens when you go to university. When I first moved into halls, I was extremely excited to be living on my own for the first time, however it didn't take long to feel a little bit homesick. By adding a few bits and bobs to my room, I was able to feel comforted and much more at home. I've complied a list of a few things that improved my room: many of these ideas may seem obvious, but they make the world of difference to the clean slate that your university room starts off as!
Fairy Lights
Fairy lights are by far one of the best and simplest additions that changed the feel of my university room. The evening can be one of the most productive times for a student, however at night, the main light can feel quite harsh. During my time in halls, I liked to write my essays in the evening, and by using a combination of fairy lights and the university provided lamp, it made for a much more relaxing environment. They can also make a room feel much more cozy, making it easier to settle into. Just make sure they are battery powered for fire safety reasons!
Tapestry
Another thing that drastically changed my university room was the inclusion of a wall tapestry. This is a large pattered piece of material that can be hung up as a wall decoration. In the room I stayed in during first year, one of the walls was mainly taken up by a grey pinboard. This is great for putting up any posters however if undecorated, isn't the most attractive. I used a wall tapestry to cover this pinboard, which made the room look much cosier. It also had a very calming photo of a forest as the pattern. My tip is to find a tapestry (I got mine from Amazon) with a picture/pattern that relaxes you or is special to you!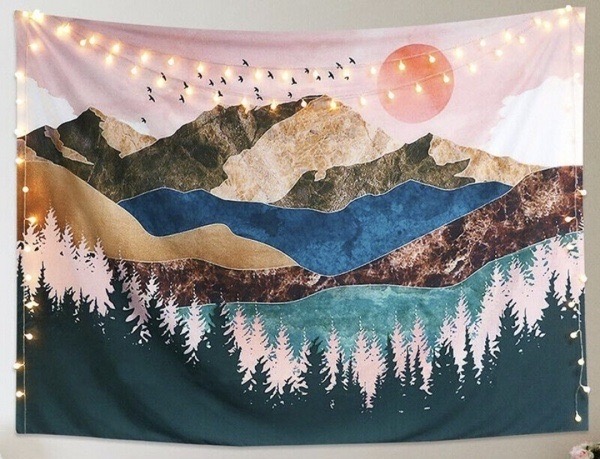 Photos
Photos are the greatest way to reflect on your favourite people and memories, and its for this reason that they can make your room feel more like home. However, printing your own photos can be a bit tricky or expensive, which is why apps such as FreePrints are a great alternative (you only have to pay a small fee for postage!). There are so many cute ways to display your photos, for example: on string (see picture below), in a frame, or just pinned onto a board. I had my photos just above my desk area so that whenever I was working at my desk I could feel comfort by all the amazing memories I had made.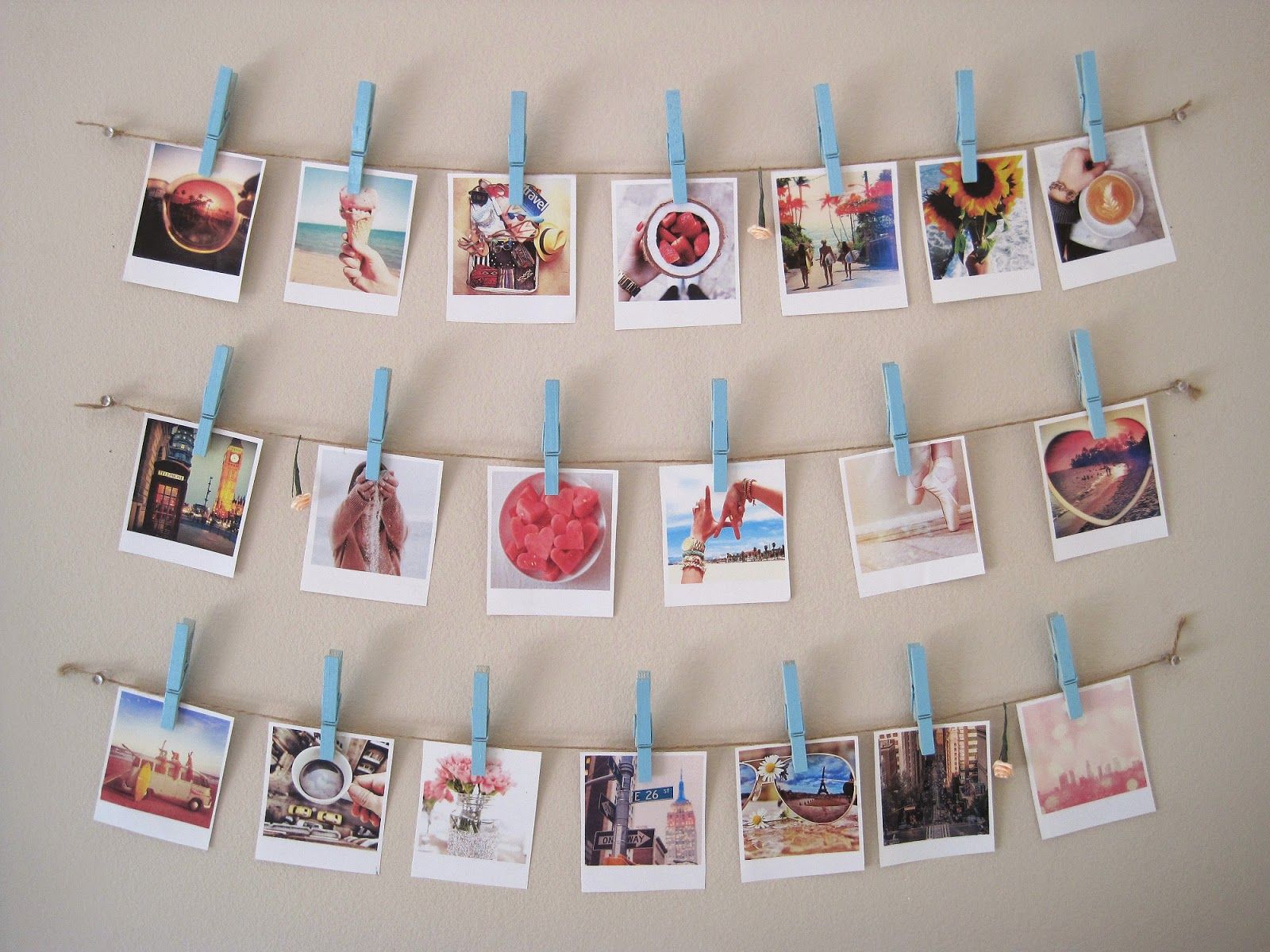 Bedding
Everyone has different taste when it comes to bedding, however choosing your favourite pattern or adding a cute cushion or two (or three or four…) can make the haven that is your bed feel much more comfortable. It can also massively improve the aesthetic of your room. Another way to make your bed more comfortable is by using a mattress topper, which is essentially a sheet with a thin cushioned layer. Sleep is so important for all aspects of life, but can particularly influence how settled you feel in a new environment. This is why I brought my favourite cat patterned duvet set and fluffy cushion; it made my bed difficult to leave!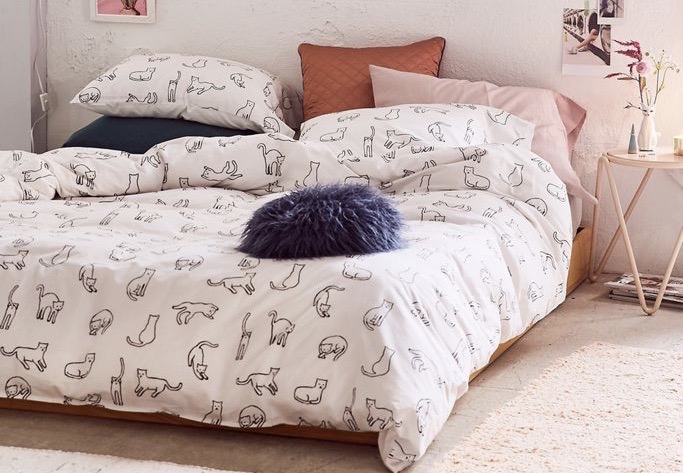 Leaving home is a huge change, however by making your room into your sanctuary, it can help you feel much more settled in and much less homesick. Everyone else starting university is going through the same thing so you should never feel scared to talk to other first years! It's completely okay to feel homesick, just know that there is always support from the university, and your friends/family are only a phone call away!