Moving to university is a huge deal, moving away from family and friends is scary but I found becoming a tenant even more daunting. So, I wanted to share my experience of moving from halls to a second-year house.
Your options
After you've finished your first year in halls you have a few options as to how you want to go about sorting second year accommodation. Of course, you could live at home and commute if that's a feasible option for you. Alternatively, you could rent a house close to the University, this can be done privately or by using the University of Surrey's scheme called the University of Surrey Lettings (USL). USL are really helpful, if you don't have anyone to live with, they'll help you find housemates. If you didn't want to search for a property yourself you can let USL know your preferences, how many people you want to live with, your budget and they'll help you find a house. I found my house privately and even that was really straightforward, we just searched online, contacted a few estate agents and booked in multiple viewings. We found the perfect house just a 5-minute walk from the University, so it was extremely convenient. It is possible to apply to live in halls again however most rooms are reserved for the 1st years so it is not guaranteed unless you have specific requirements.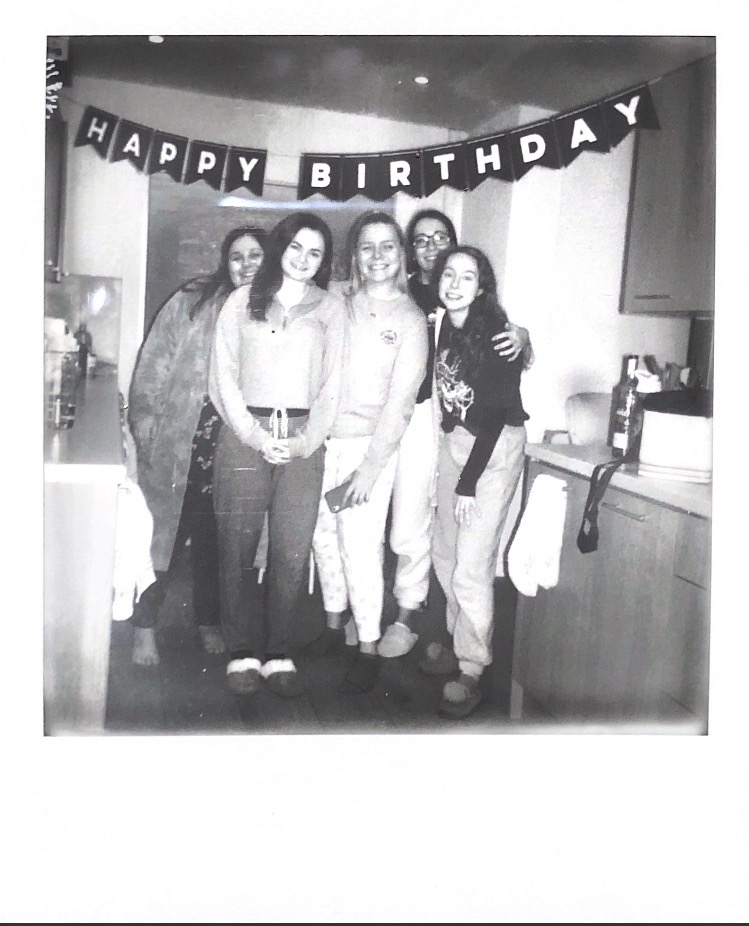 Finding housemates
Looking back at my first year now I would say it is important to start thinking about who you potentially want to live with fairly early on, around December time. This sounds ridiculous as you've only just settled into first year, but things go really quick and it's better to be organised. I wouldn't say there is a perfect number of tenants when it comes to renting but I would say that 2 beds are expensive, and the most common houses are 4 beds. Some houses have 9 bedrooms so if there's loads of people you want to live with it's definitely possible, but I would recommend aiming for 3,4 or 5 people.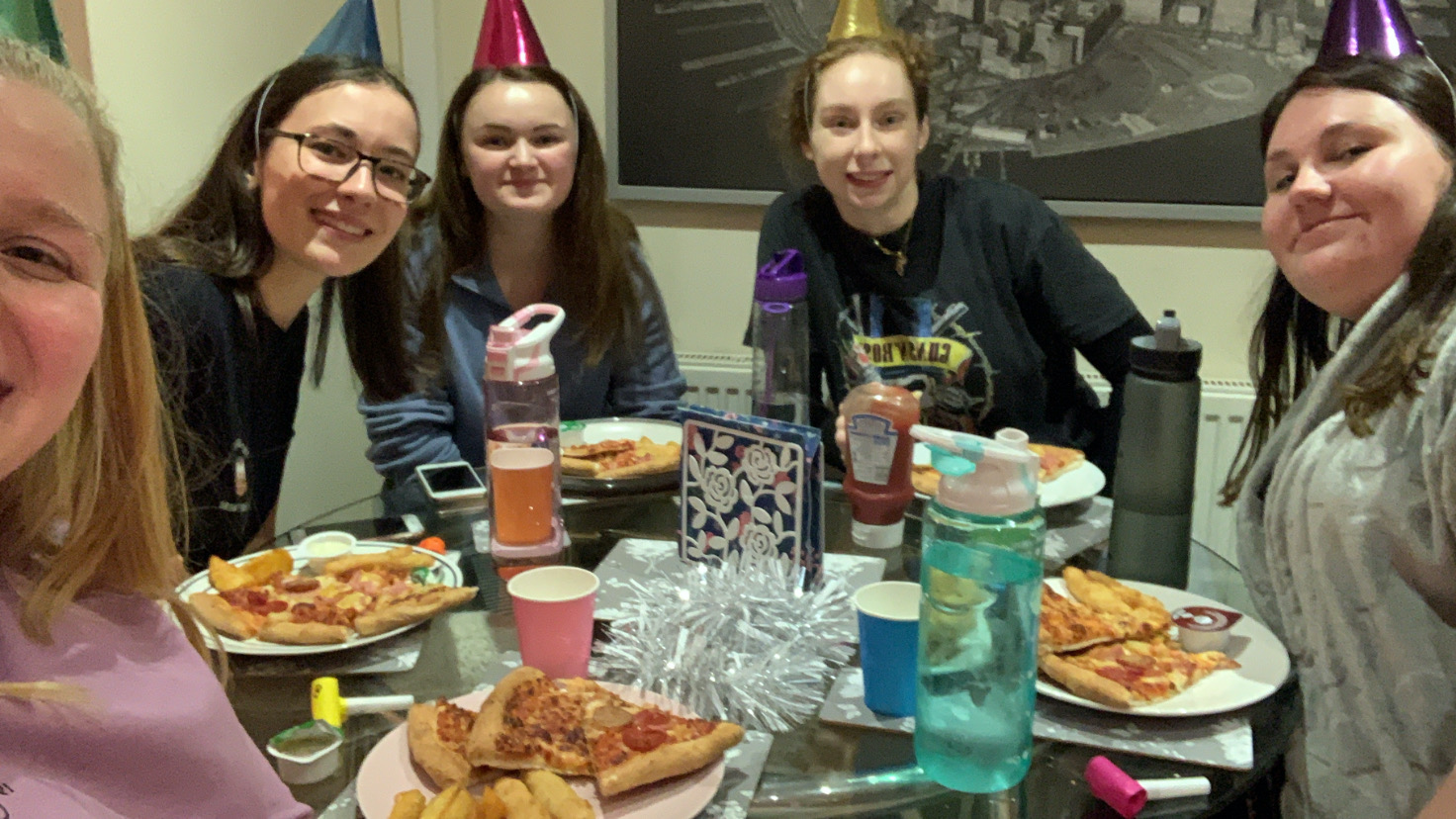 Moving in
Most tenancies start around August, so you'll have time to settle in before the next academic year starts. You won't have to buy much as you should already have all your kitchen equipment from living in halls, you might just realise you have 10 of everything after everyone brings all their stuff. The only things we had to buy when we moved in was a kettle and toaster because the house didn't come equipped with one and new bedding as we upgraded to a double bed. It is definitely an exciting feeling having your own house!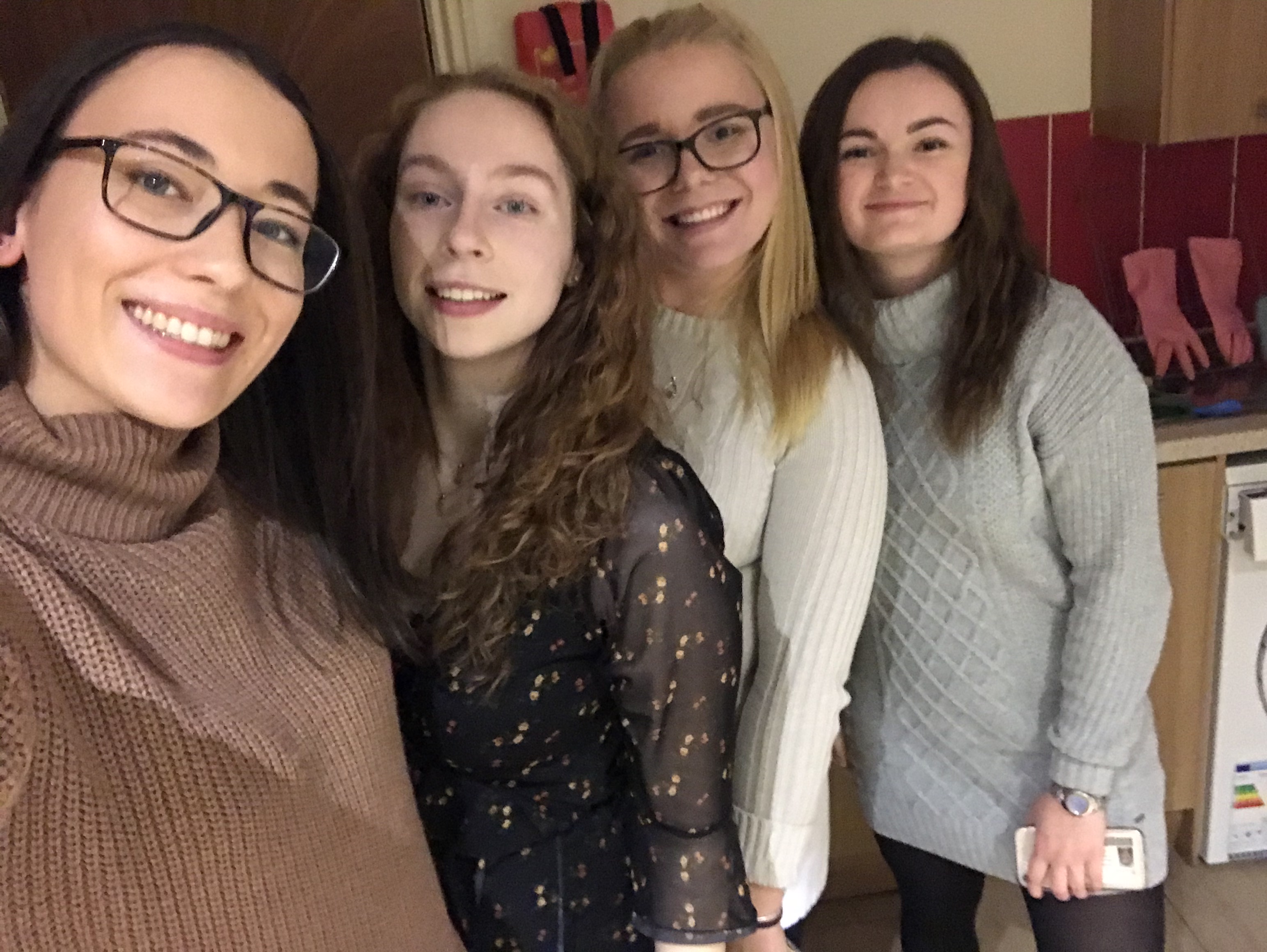 Bills
I think the most daunting thing was setting up and organising bills, it is something I have never done before and I had no idea how to. Some houses come with bills included which makes life a lot easier, but I am actually really grateful ours didn't because I feel like now I have more understanding on managing bills which will help me for the rest of my life. All suppliers are really understanding and helpful which made it a lot less stressful.
My final point is that it is a daunting experience but it's a new and exciting experience and I would recommend grabbing it with both hands because it goes extremely quick.