Forming part of the committee of LitSoc was one of the best choices I have made coming to university.
Last year, on November the 11th 2019, I was sat in the kitchen of my accommodation with my flatmate discussing things we could do during university. We went through all the societies we signed up to during Freshers Fayre and noticed that there wasn't a society for English Literature, considering both of us study and are passionate about the subject.
At the time, LitSoc was a dormant society, meaning that nobody was showing interest in forming part of the committee. We wanted to change that so we emailed VP Activity and inquired how we could revive LitSoc and make it the active society that it is today. Several democratic processes had to take place as part of the students' union bylaws.
How to form part of a committee:
Firstly, we had to find at least 18 other students interested in our society. Each of them, including myself and my flatmate, had to complete a form with our name, student email, URN number and signature. This had to be done alongside the creation of a 'New Society Action plan'. Once completed, we had to advertise our passion to restart the society to VP Activity. On this note, if you plan on creating a society that hasn't been created before, along with the processes already stated, then you must undergo a Zone meeting where you present your ideas to the Activity Zone of the students' union. If they ratify your society plan then you must attend a Society Standing to gain an insight into the array of things you can do as a society and any relevant updates from the students union.
The final process of forming part of a committee is democratically being elected into one of the committee roles. This takes place during EGMS (electoral general meetings) if the society is restarting, being established or in need for somebody to take up a signatory position (president, vice-president & treasurer) or AGMS (annual electoral meetings) which takes place once an academic year for every society. 20 people have to show up to an EGM/AGM for it to take place. During the event, there would be a students' union representative officiating the electoral process, with every person wishing to form part of the committee (in order of president, vice-president & treasurer) pitching what they would bring to the role. I would like to emphasise, however, that these events, although structured, are generally casual and there is no reason to stress. My biggest advice would be to plan before what you're going to say and to bring your personality!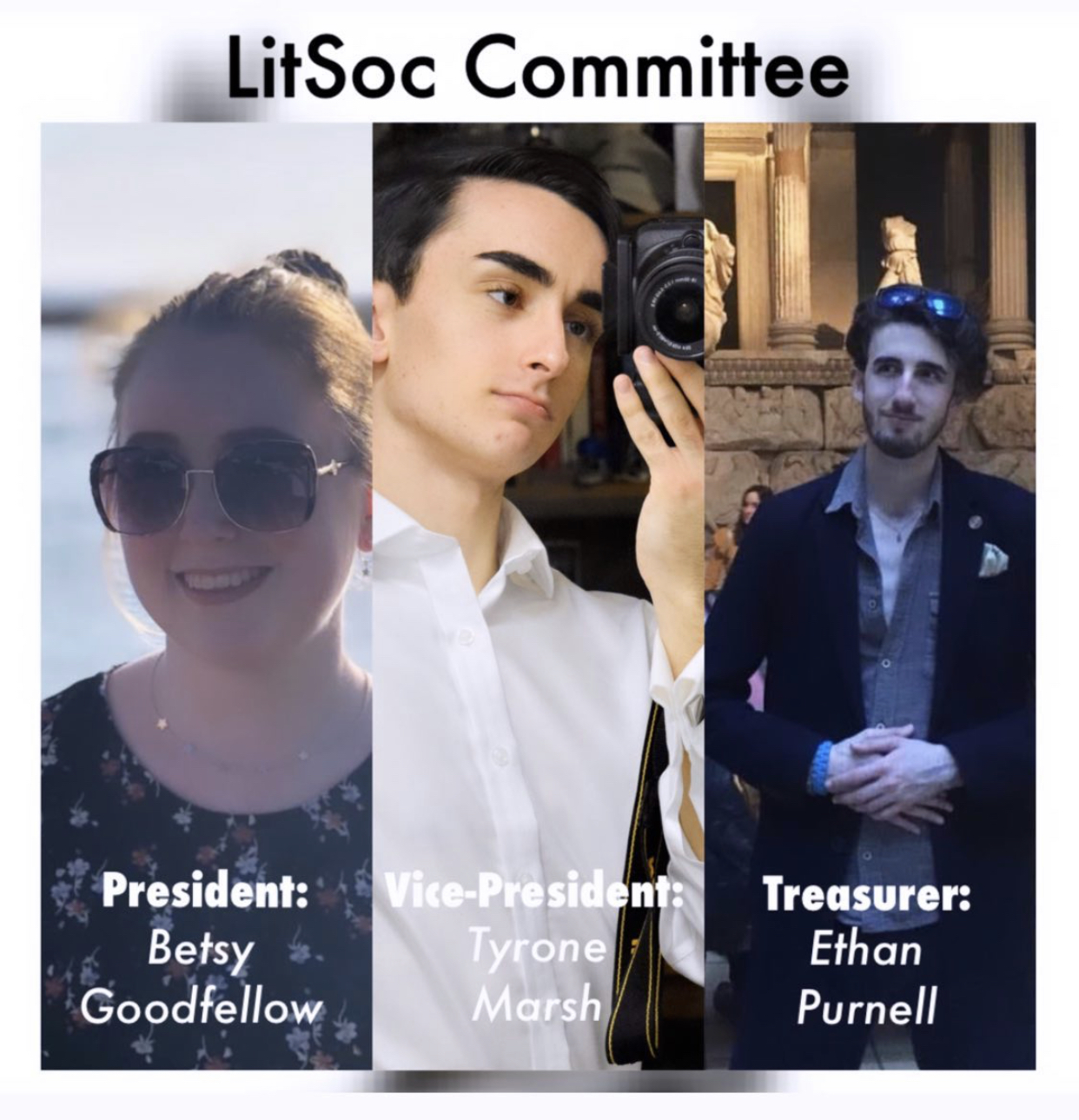 There is an option for non-signatory positions to be elected during EGMS/AGMS, however, these can be elected by the signatories throughout the academic year, meaning you could essentially form part of a committee at any time! In comparison to signatory roles, the workload and pressure is much less. Examples of non-signatory roles are: Wellbeing & Inclusion Champion, Social Media Manager, Events Coordinator, etc. Any role can be created to suit your society's needs!
If you have any issues or would like to know more about joining a society committee then do email VP Activity at ussu.vpactivity@surrey.ac.uk!
My experience as a committee member:
I was elected as the Vice-President of LitSoc. This role mainly consists of sending e-mails, managing tasks across the committee, and writing minutes during weekly meetings. This, in itself, provides me with a range of skills that employers would identify such as management, leadership, communication, and which I will later highlight as most prominent, adaptability.
Working closely with other members of the committee, we have hosted a large number of events, before, during, and after lockdown.
Before the pandemic, we collaborated with PetSoc and hosted a 'Puppies & Poetry' event, as well as our first member-meetup where we got to know our members and played some games.
Unfortunately, we had themed bar crawls and in-person film nights planned, but then a pandemic got in the way. We adapted straightaway. Working closely with VP Community we devised a Virtual Book Club over lockdown, as well as a #surreyathome poetry campaign with online workshops and challenges that gave members a chance of being part of a poetry anthology. Virtual Movie & Game Nights also became a consistent interest by our members!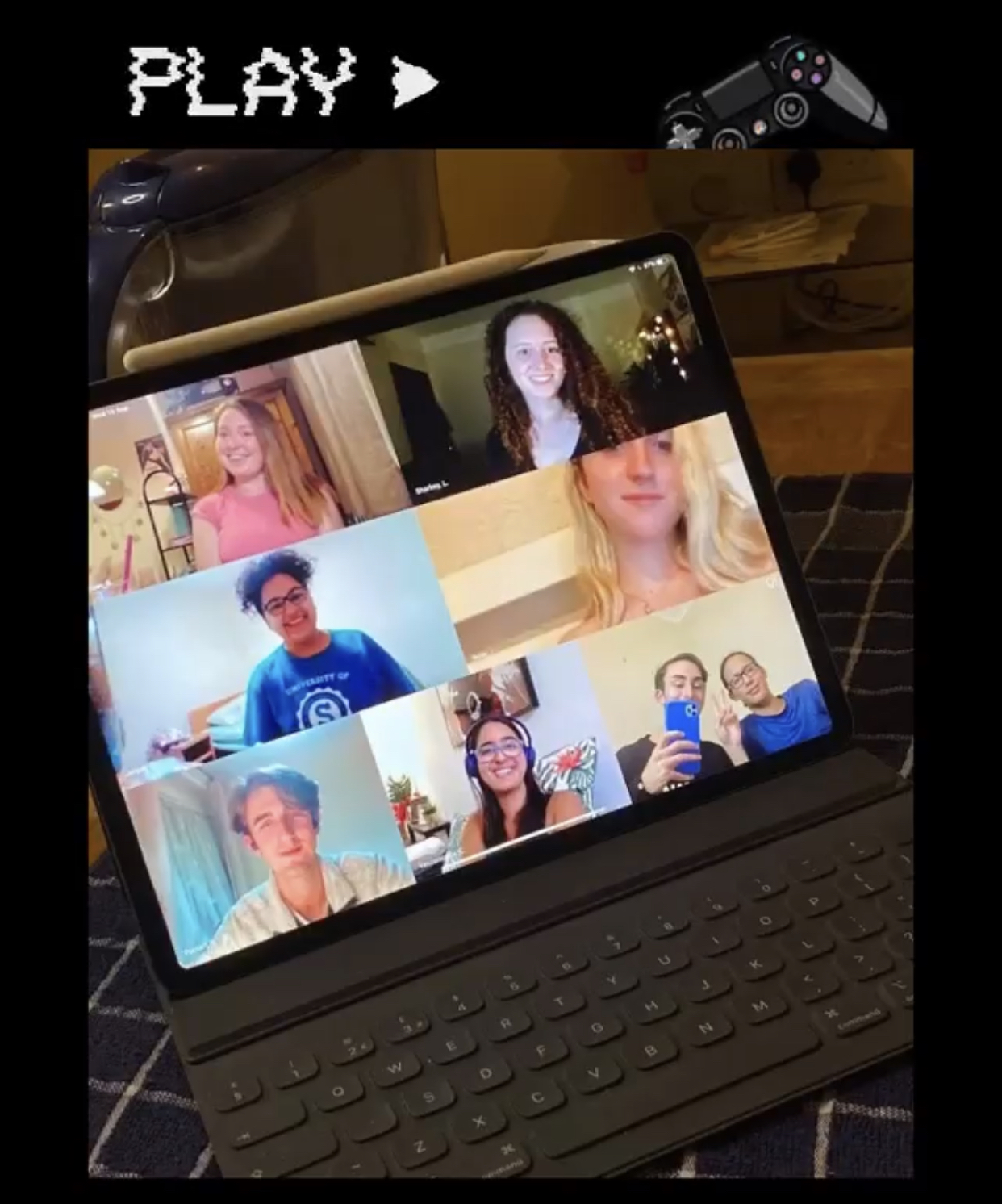 Once lockdown eased and we were all able to get back to university we immediately started planning in-person events to engage freshers. Adhering to government guidelines and advice from the students' union, we set up a stall at Freshers Fayre and decided to host socially distanced in-person Literary Discussions. We have hosted two thus far, with both events having a good member turnout. Our first discussion event focused on poetry, whilst the second was catered more towards Gothic Literature (our members even came in fancy dress as it took place during Halloween week)!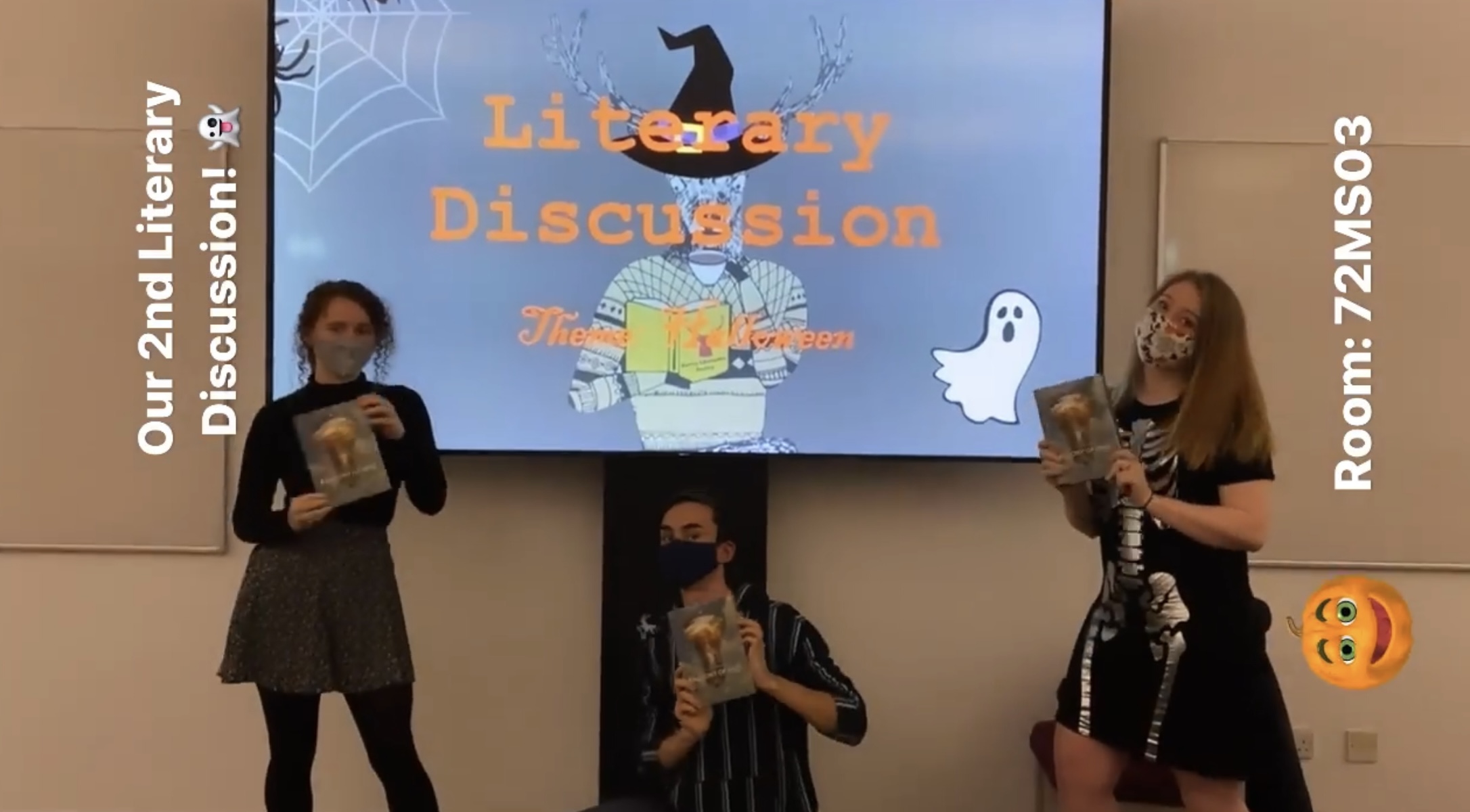 Being a committee member during a pandemic was a stressful experience. However, in retrospect, all the e-mails, management, planning of events, and online meetings with the committee members was definitely worth it. Adapting to a pandemic and being able to safely host in-person events with a good member turnout is a personal achievement of mine. I am so thankful that my spontaneous decision, on a random November day, has made me the confident and managed individual that I am today, but more importantly, I am grateful for the close friends I have made from the society.
Hopefully, this article inspired you to become a committee member for a society!
(p.s… you should totally join LitSoc though! @surreylitsoc on instagram…)