When you are deciding what University you would like to go to, where you are going to call your second home for the next 3+ years, it is so valuable to visit various ones for open days if you can. One of the big decisions you may come to is whether you would like to be on a 'campus' University or in a 'city' University. Some of them are hybridised into half city and half campus, but generally there is a distinction.
A campus University is one where everything is in one place (or sometimes two if there are separate campuses). This means there is a central 'hub' for all of your lectures (and accommodation), where you will be able to stay for the whole day without having to travel far or having to cross any busy roads! Whereas a city University may be more spread out and the lectures and accommodation can be further apart, with a walk or bus-ride between them. This would potentially take more planning and map reading initially, to orientate yourselves around. But, it means that they are integrated into the city and their own separate domain.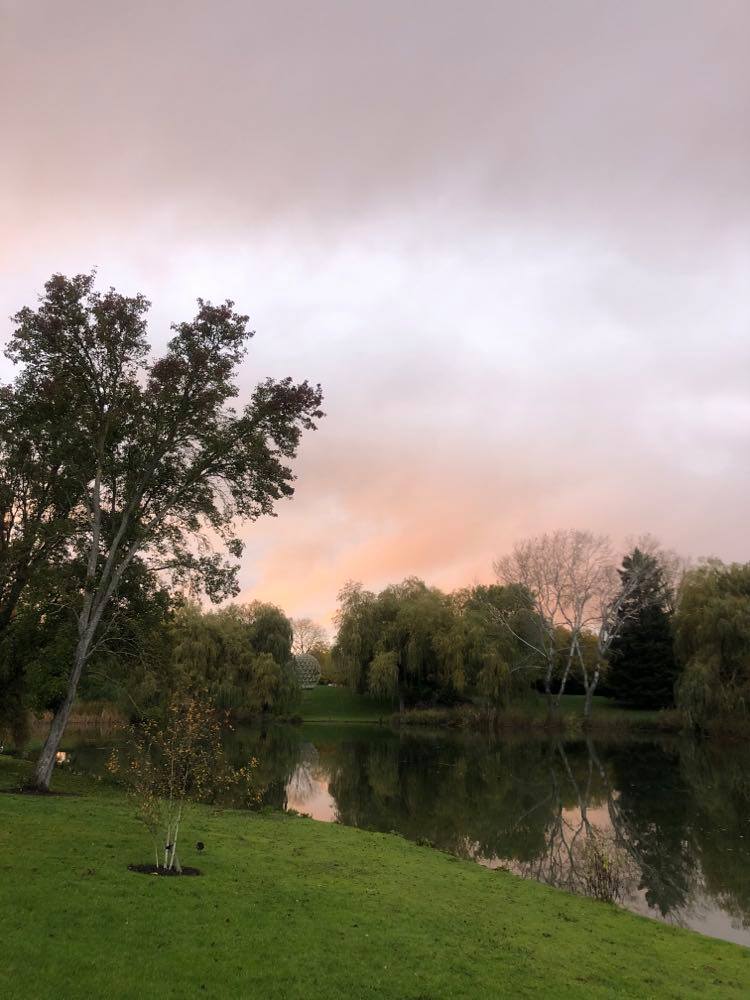 Here at Surrey, we have Stag Hill Campus, which is the original campus, where the majority of teaching takes place. Stag Hill houses the library, student services, communal spaces, the lake and student accommodation. This is where you will mainly visit on an open day. We now also have Manor Park, which is always developing. It is set in a beautiful location with a lot more student accommodation and Surrey Sports Park. Manor Park also houses the Veterinary Medicine and Health Sciences Schools and is situated near the Research Park, where some teaching and academia occurs too. Buses run between the two campuses every 5-10 minutes, but it is only about a 20-25 minute walk or 10 minute cycle if you are fancying some fresh air, with paths all of the way along the route (and Tesco more or less in the middle).
The community aspect on our campus is amazing. Most people walking around are students, or staff, and they are all very friendly and likely to smile or say hello to make you feel at home. After a year here, it is a surprising to visit campus without recognising at least someone! There are often events going on, or something different to see – from the Lake set up for Fresher's week, to the marquee, or people playing Ultimate Frisbee; it always feels vibrant and lively, even on the rainiest of days! You may even just see people sat by the lake with a picnic, amongst the trees and the ducks (when the sun shines).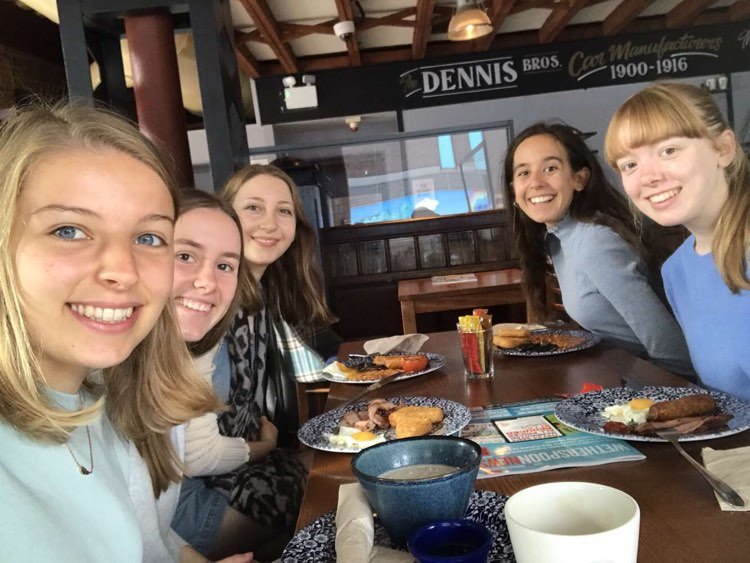 It is very easy to get around but, if you ever get lost or have a question, you are not far away from a friendly (not quite a) stranger helping you out. Or you could easily visit the Hive, library or accommodation reception.
It also never gets too busy with foot or car traffic, so you don't have to worry about being amongst the hustle and bustle. Additionally, it is very close (only a 15-20 minute walk away) from town and the train station. Meaning that if you did want to escape the campus bubble and get to the shops or outside world, you haven't got too far to go.
Being in lockdown currently, campus may not feel quite the same as it normally would, but the community is still there. The library and hive have remained open and support networks are still available, lots of them now with a stronger online presence. Some 'in-person' lectures are still taking place, which are valuable for learning and being able to see and interact with students outside of your household while maintaining a safe distance. Many societies are moving online with session and socials to keep you engaged and entertained, so you won't be missing out.
As soon as I visited Surrey for the first time, my initial feeling was the overwhelming one that it felt like home – I know this doesn't happen to everyone, but I feel like you at least can't hide from the friendly faces, helpful people and the supportive nature on campus, with its greenery, trees and the lake, its positive energy and that great community feel.