To introduce myself – I'm Joao, an Economics student on placement at Defra (Department for Environment, Food and Rural Affairs). My time at Defra is allowing me to follow closely the British government long-term strategy by addressing policy needs through the development, testing and application of advanced models.
More importantly, I am part of the Analysis and Evidence team which is a cross-cutting team made up of economists, scientists and social researchers. My job is to provide economic information for the Floods and Coastal risk team which then make policies based on this research.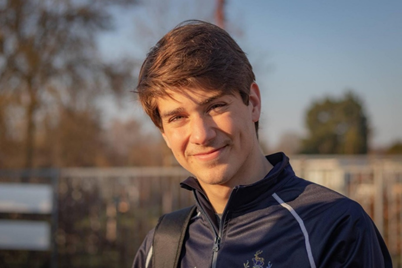 Most of the economics-related works in the floods team have to do with project appraisal; more specifically, the cost-benefit analysis of different flood defence projects and new legislation. It is a fascinating area where I can apply my economical knowledge to take the lead on some very significant projects which are giving me experience using Microsoft Office including MS Excel and R, as well as the ability to work under pressure to ensure tasks are completed to deadlines.
On the other hand, my time at the University of Surrey is allowing me to build a supportive academic background. For example, I have taken courses on macroeconomic policy and Econometrics and written papers on fascinating topics, such as the impact of institutions in sustained economic growth which provided me experience using STATA and MATLAB.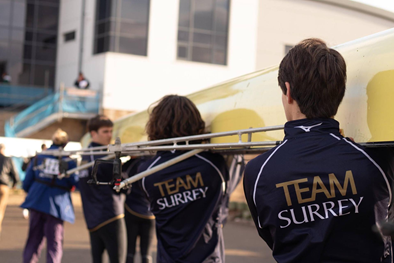 Why was it important to study economics? And why you should apply for Surrey:
Studying BSc (Hons) Economics at Surrey not only provides me with a theoretical understanding of the subject, but it also allows me to apply this knowledge in a practical setting.
My course has 12 contact hours a week, including lectures, tutorials, seminars and workshop sessions. During my first year, I also spend a lot of time training as part of the University's rowing team. Surrey has amazing sports facilities and coaches, something which is reflected in our success at national and international competitions, which included three gold medals during that season.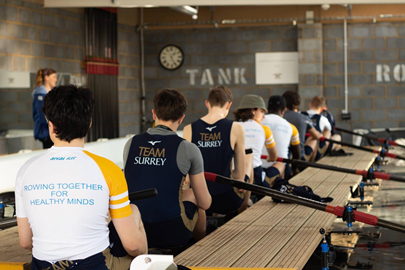 Coming to Surrey has exposed me to experiences I would have never lived if I had studied at home in Portugal. The University offers many sports activities both for those who want to compete at a semi-professional level and those who just want to stay fit.
In the rowing team, I have received top-notch training and participated in international competitions on behalf of the University. I also really enjoy having everything within 15 minutes' walk, and London is just 40 minutes away by train, which allows us to enjoy the culture of a global city. Studying in Guildford, you will have a world-class education and develop a skill set that will make a difference in your future life.
Module Content:
During your first and second year of studying economics at Surrey, you will complete a series of compulsory models such as Microeconomics and Econometrics to build the foundations of your economic knowledge. You'll study the economic behaviour of individuals, firms and governments, which together make up our society. You'll analyse in detail the separate activity of these components.
As a result, you will develop a wide variety of specialist skills and examine a range of topical questions that are central to modern economies. This will make you a well-rounded thinker ready to take some more advanced models by the end of your second year.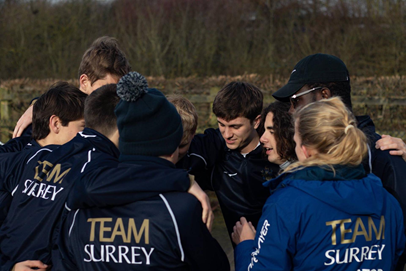 In the final year of the course, you can choose from a range of optional modules. This will allow you to specialize in your area of interested and will consequently prepare you for either your professional or academic future.
Placements:
A Placement provides students with a unique opportunity to gain skills specific to their subject or industry of choice as well as the employability skills required for real-life work. It also increases their knowledge of an industry or sector, allowing them to make better-informed decisions about future career choices.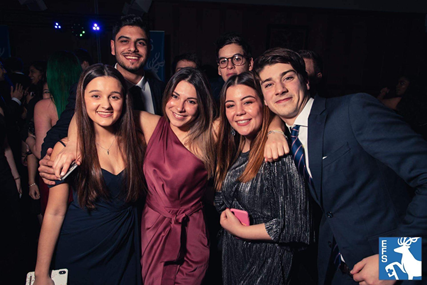 It is also worth noting that many employers use placement opportunities to recruit into their graduate jobs. In a competitive graduate market where employers are looking for both high academic ability and relevant work experience, just knowing you have professional work experience to demonstrate to graduate employers alongside your academic record will keep you ahead of the competition.
My piece of advice:
Start looking and applying for opportunities as soon as possible. If you need any help just contact your department's Professional Training Tutor or contact the dedicated placements team at placements@surrey.ac.uk.
Our Employability and Careers team will encourage you to be proactive and apply for your industry placement yourself, by writing a CV and cover letter. More importantly, your school or department will appoint a senior tutor for Professional Training who will work with you from the application process through to the completion of your placement. This is an academic member of staff with responsibility for delivering the Professional Training scheme and supporting you at all stages of the journey.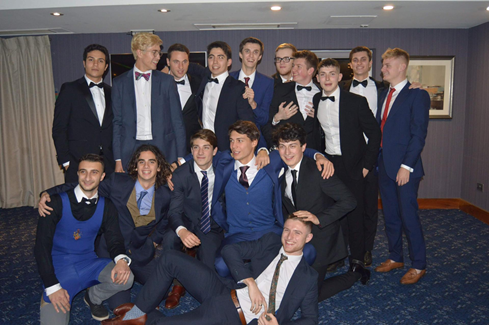 The university also provides a Professional Training coaching scheme, where you can be paired with a student who has recently returned from their placement. That way you will have friendly support from someone who went through the same placement-seeking process and who will prepare you for the world of work.
Also, as some placements abroad may involve learning and communicate in a language other than English, the university has support available to help you develop your language skills.
Finally, when your placement starts, attend as many events as possible, whether that is a social event with your team after work hours or a talk on how to improve your CV. All these events are beneficial and can both broaden your network and improve your work profile.
For more information about modules, course structures and placement opportunities, visit the BSc Economics course page on Surrey's website.